Lifestyle
EDIDA India Interior Designer of the Year 2020 Ashiesh Shah on the organic design of Sequel BKC
JAN 18, 2021
| By Aneesha Bhadri
Curved edges and organic forms dominate the design of the new Sequel outpost at BKC, Mumbai. The restaurant—conceptualised by multiple EDIDA India award winner Ashiesh Shah—is furnished with bespoke furniture and accents in a palette as soft as the fluid silhouettes that convey an ethos of slow living and refined lifestyles.
"Sequel's design reflects our core philosophy: Natural, fresh, sustainable and local. And I think we have managed to achieve that really well through different elements," validates Vanika Choudhary, the establishment's chef and founder.
The interiors pay homage to Indian craftsmanship with undertones of subtle luxury through design that is futuristic in its form and earthy at its core.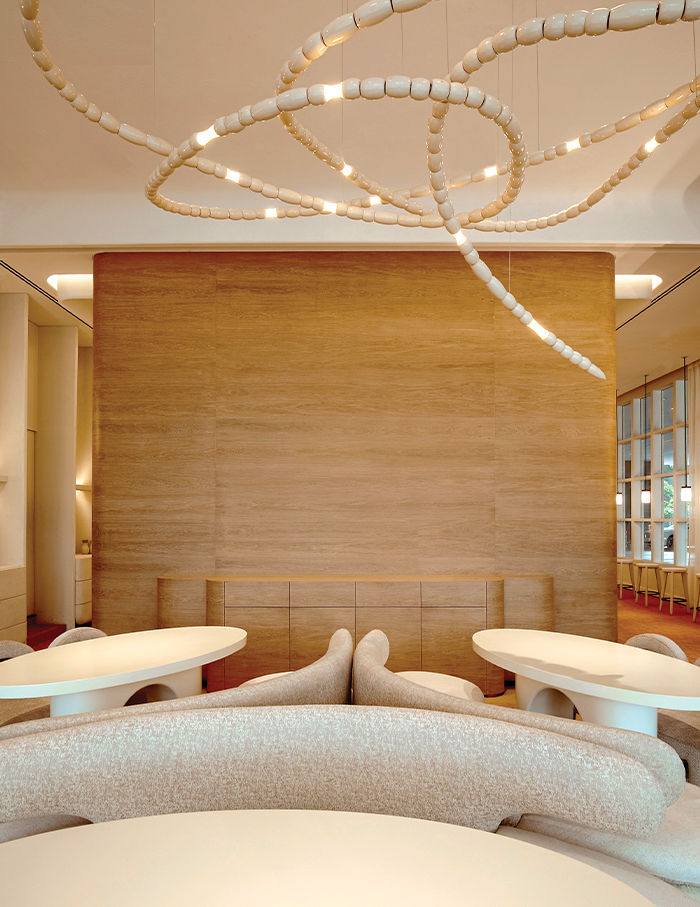 Shah explains, "Functionally, it had to account for a patterned circulation, a quick grab and go counter for speedy takeaway office lunches, a serene cafe section that serves as the perfect work interlude and a formal dining quarter."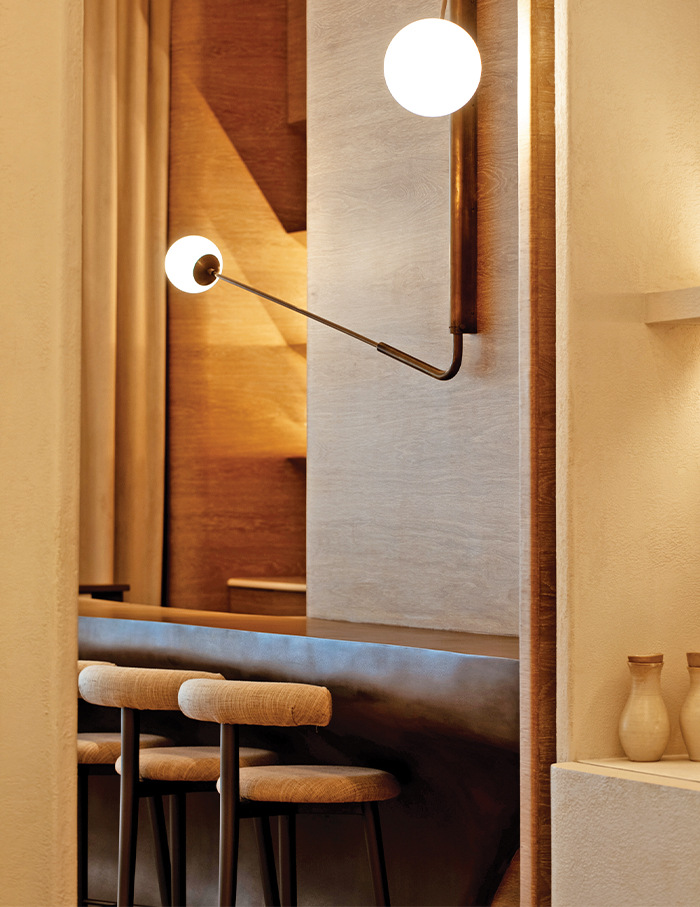 He adds, "The brief was similar in its timeless charm to its predecessor's, marrying modernity and subtlety through a fusion of craft and organic food, so we explored diversity in its material palette." The naturally lacquered, off-white Channapatna beads are handmade in Karnataka.
Previously wrapped around the counters, they now float seven feet above the ground. A warm oak veneer envelops the space, terracotta brick flooring is patterned across the cafe section, and a cracked paint wall with brass accents is seen in the powder room.
"Collaborating with Vanika is always exhilarating. Her brand ideologies and my atelier's philosophies find a semblance that translates into the spaces we create for her. She allows us to experiment, create a narrative and celebrate craftsmanship," concludes Shah.
Tour Sequel's BKC outpost in our 20th anniversary special issue, on stands now! Click here to subscribe