Lifestyle
These 15 Women's Day gifting ideas offer the best excuse for beautifying your home
MAR 5, 2021
| By Urvika Barua
With Women's Day right around the corner, we've made a selection of gifting ideas—many of them are created by women!—that are sure to make the day a special one for loved ones…
Towels from Etisha Collective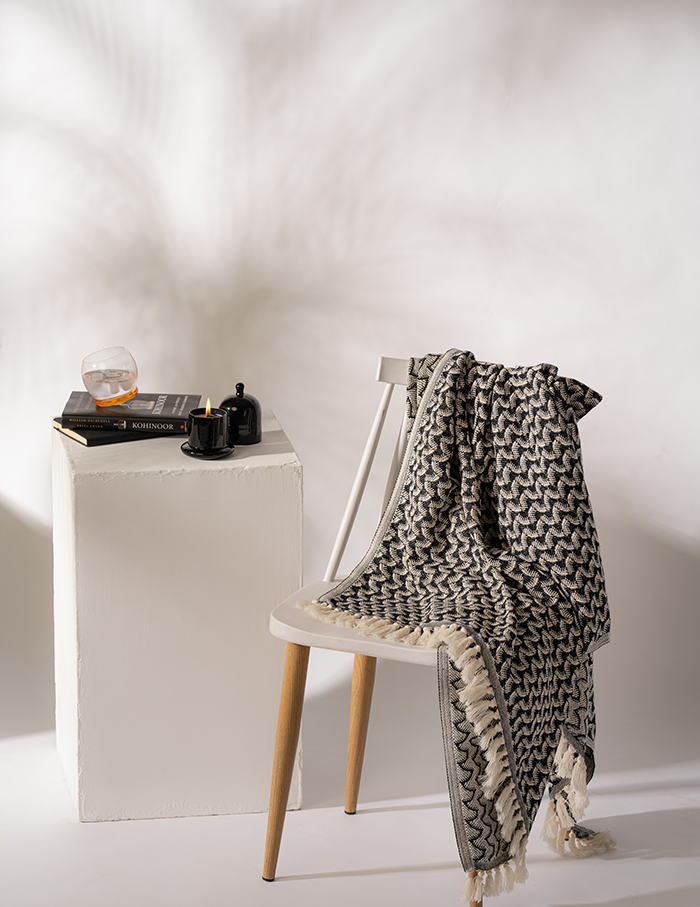 We love these luxurious handwoven towels by designer Etisha Pipada's venture Etisha Collective! The collection employs 17th-century techniques, preserved in the Ottoman weaving heritage, and includes a range of towels that are cosy enough to curl up in! 
The Enchanted Collection by Namak India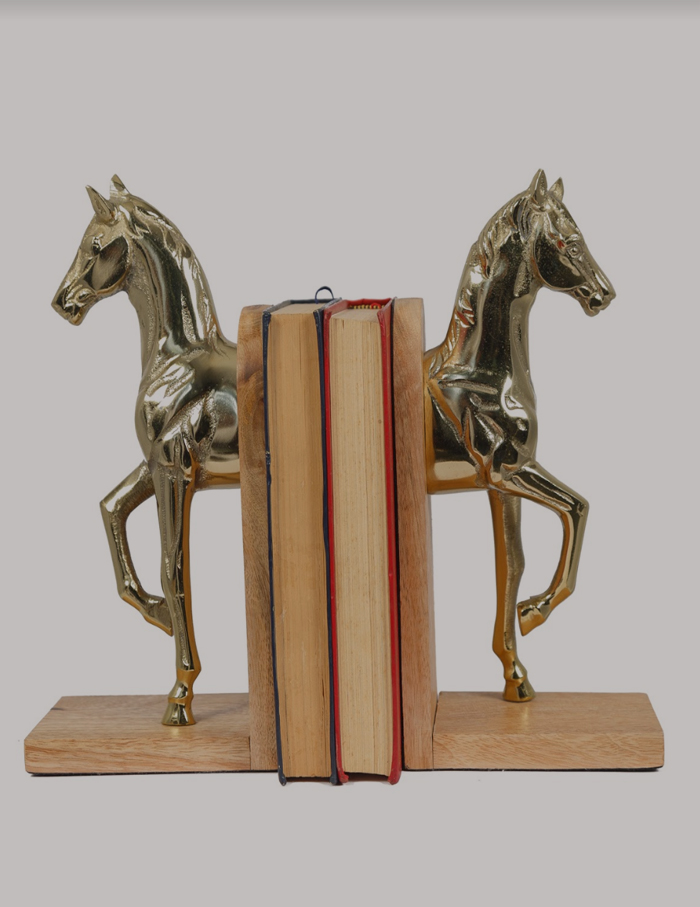 Father-daughter duo Aditi Gupta and Ajay Gupta present The Enchanted Collection to spruce up home interiors. The series includes creative and chic pieces, including this Horse Bookend, which is an ideal choice for avid readers!
Mahal T-Light Holder from Artisan Lab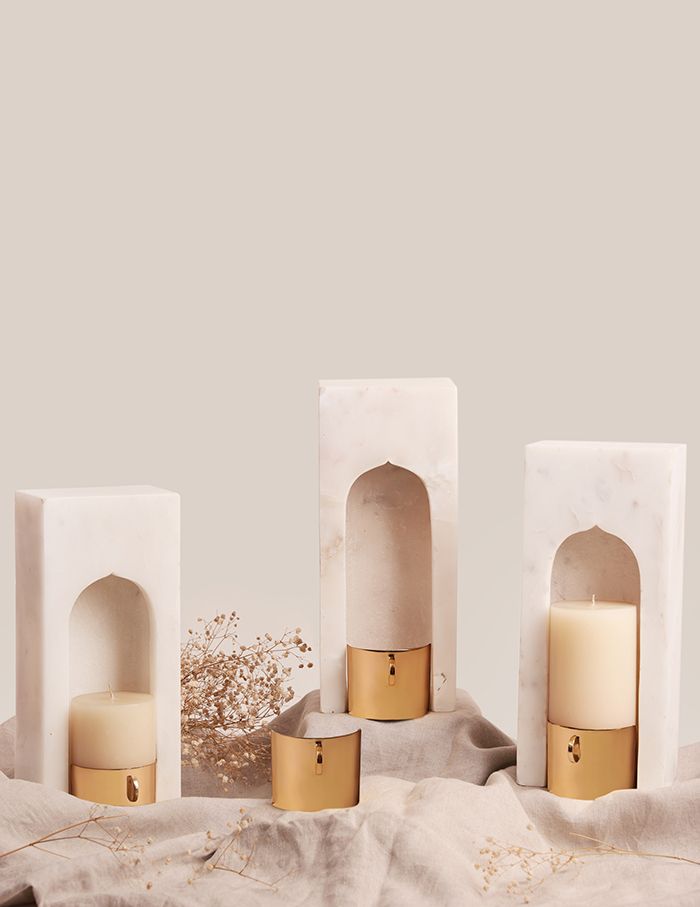 Perhaps one of the prettiest gifts, this solid marble piece by sisters Noor Sethi and Neimat Sethi is influenced by the enigmatic alcoves of lost tombs and Marrakesh's fascinating culture. 
Brass planters from P-TAL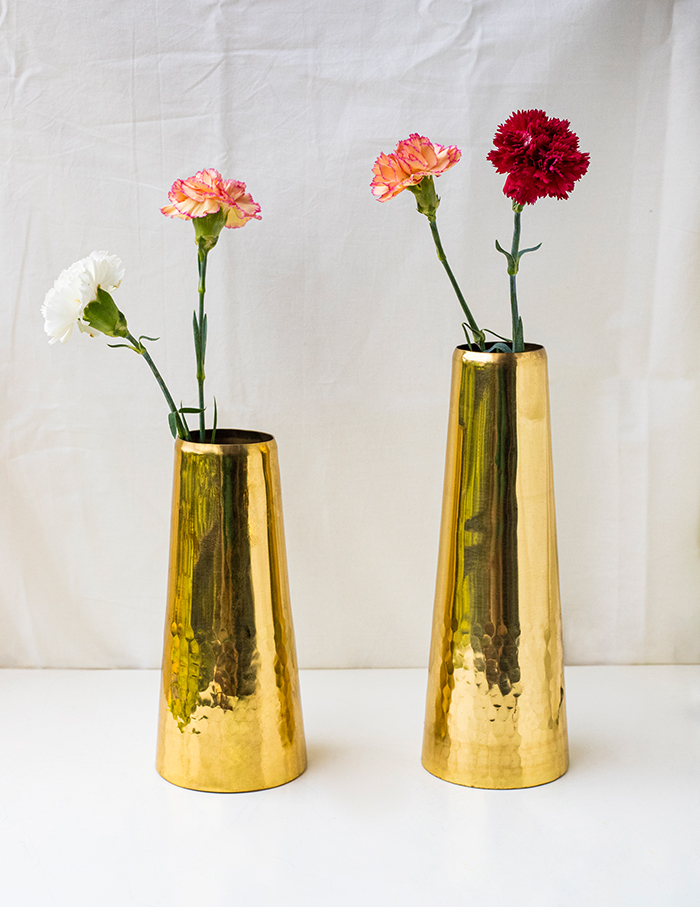 Along with the Thatheras of Jandiala Guru in Punjab, Aditya Agrawal presents brass planters that are shaped like flower pots and boast hammered bottoms in keeping with the conventional lines of ranjan. 
Green Breathers by DBEL Studio
DBEL's Green Breathers is a lighting design concept, which blends energy-efficient LED lights with planters for a cool effect. These are minimalist, elegant and suitable for contemporary landscaping indoors. 
Saphed collection from The Calico Guild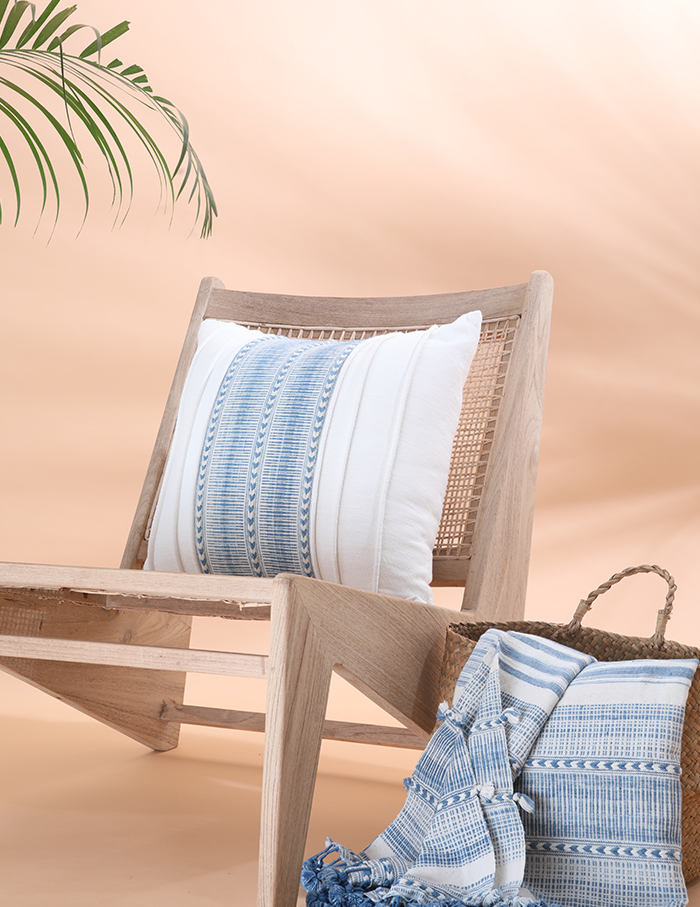 Ashni Tapuriah Shah and Sanna Daya Hasan have created a selection of cushion covers and a throw for their brand's Saphed collection. The stylish series pays an ode to the picturesque white salt desert of Kachchh, and also takes cues from the region's heritage for each of its airy and tropical piece.
The Paro Collection by GoodEarth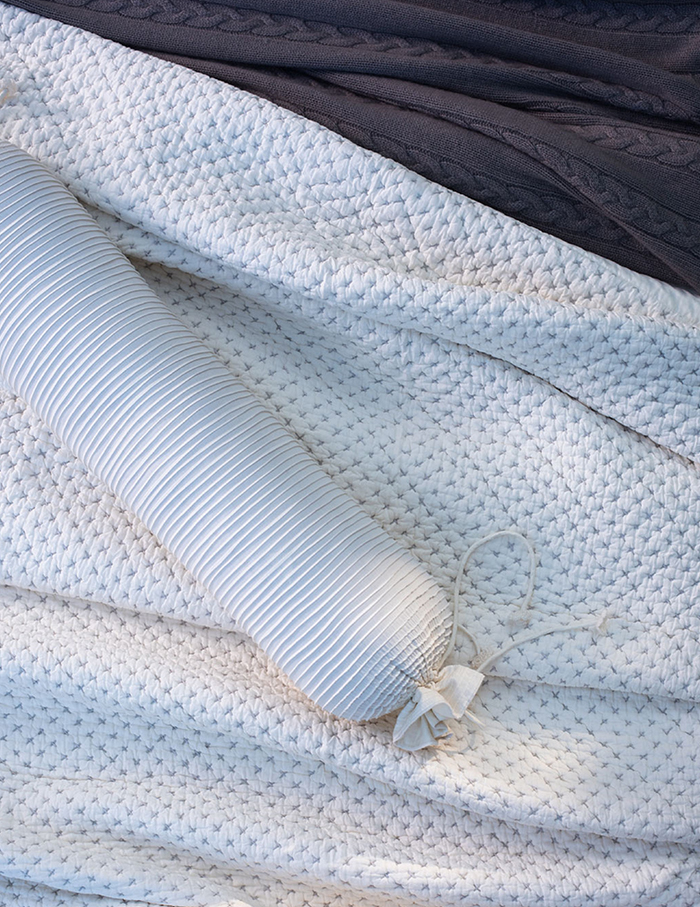 Indulge in the goodness of organic cotton bedding, which is better for your skin, wellbeing as well as the earth. As we've come to expect only excellence from Anita and Simran Lal, it's unsurprisingly that Paro's entire bedding range is made from GOTS certified organic cotton which promises a luxurious, good night's sleep!
OSYNLIG Collection by IKEA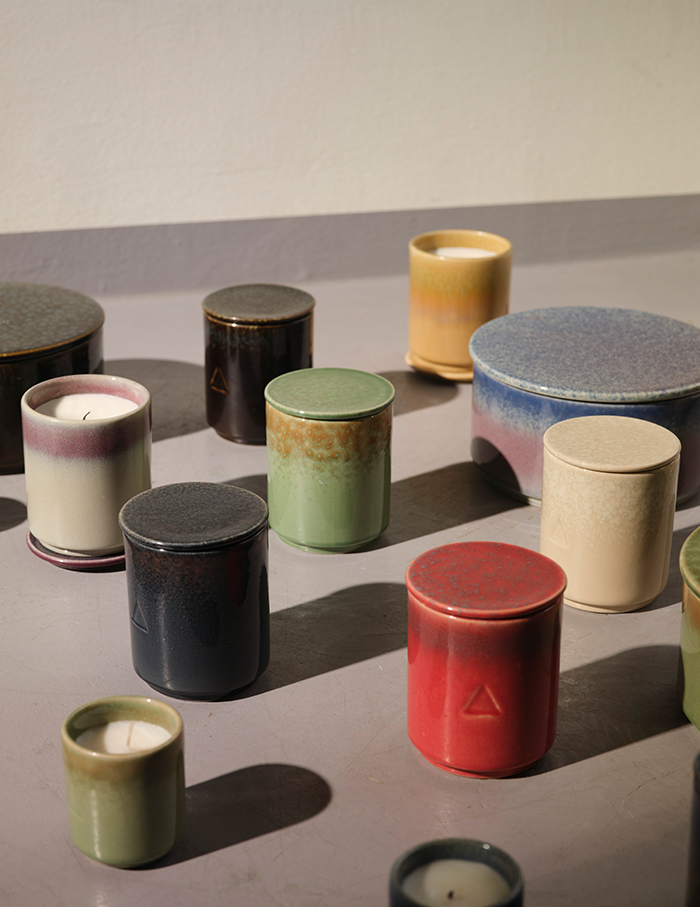 IKEA launches OSYNLIG, an exclusive limited series of candles, in collaboration with Ben Gorham, the founder of luxury fragrance and fashion house Byredo. The edition includes an array of 13 fragrances ranging from fresh, floral and woody—and are a real treat whether it's Women's Day or not!
Steel Over The Top by Linchpins Designs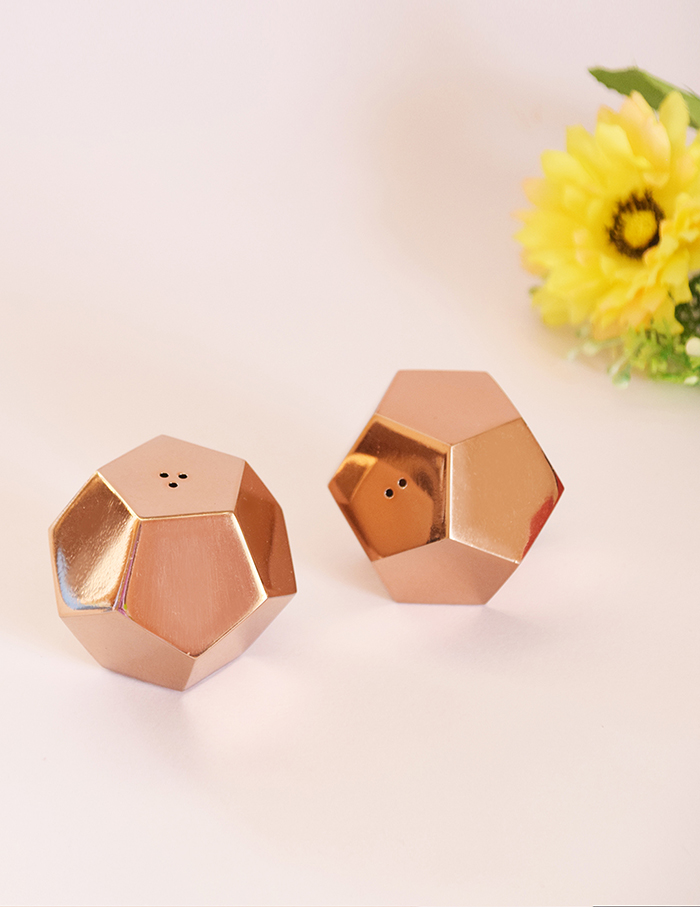 Architect and industrial designer Charu Priya, who founded this brand, presents a series of stainless steel accessories in 3D geometry. She uses the green and recyclable material to produce designs that are unique and artistic such as the Geo salt and pepper shakers.
Sabre side table by Colonial Collections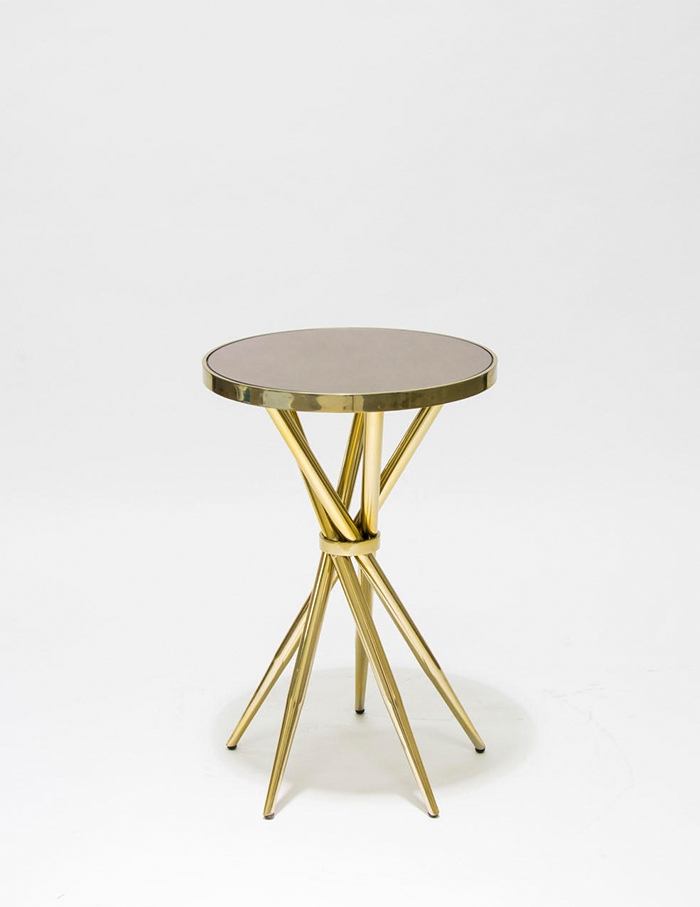 Nilofer and Reshad Rustomji's 1990-established Colonial Collections presents a wide array of furniture and furnishings. Among these, one of our favourites (and we have many!) is this Sabre side table, which is made in stainless steel with a champagne finish topped off with a brown mirror top.
Kala Cotton Linen from Ikai Asai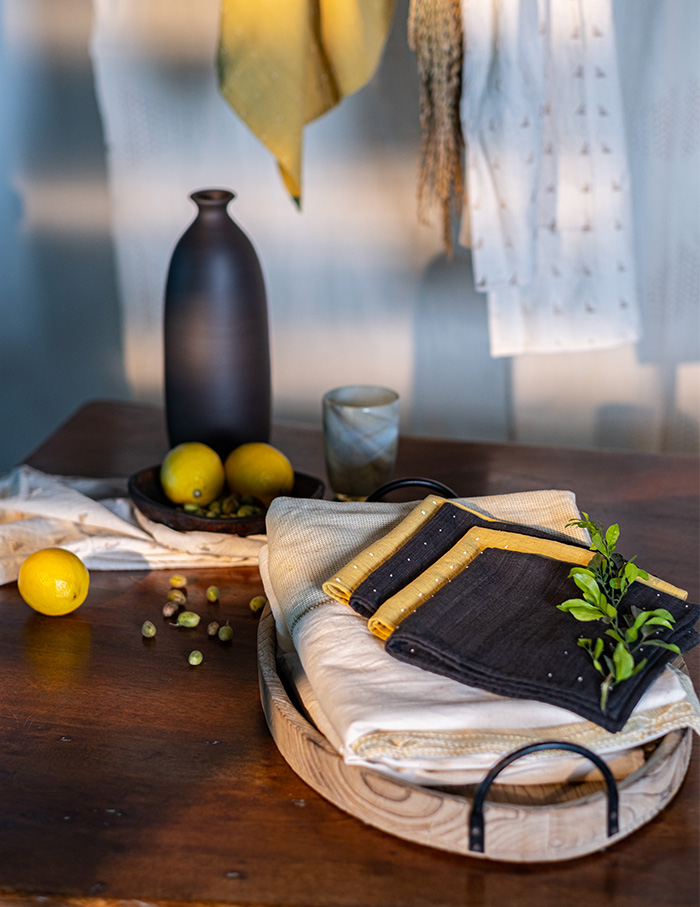 Founder Ananya Birla and CEO Kanupriya Verma have spearheaded this range of table linen in Kala Cotton, one of the most carbon efficient in the world. It draws inspiration from the seasonal wetlands of Gujarat and is an excellent way to bring a bit of our past into our present.
Le Motif L'amour Water Bottle from Wonderchef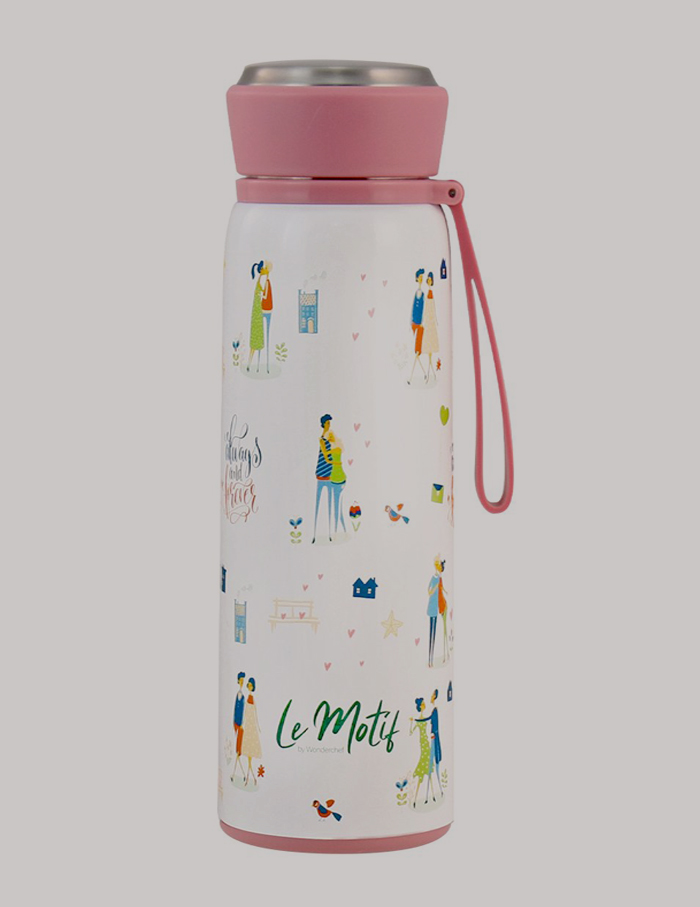 With temperatures rising, hydration is the key to good health and we recommend Wonderchef's portable Le Motif L'amour water bottle, which comes with a high-grade 304 stainless steel spill and leak proof body.
The Beehive Collection by L'Objet from Emery Studio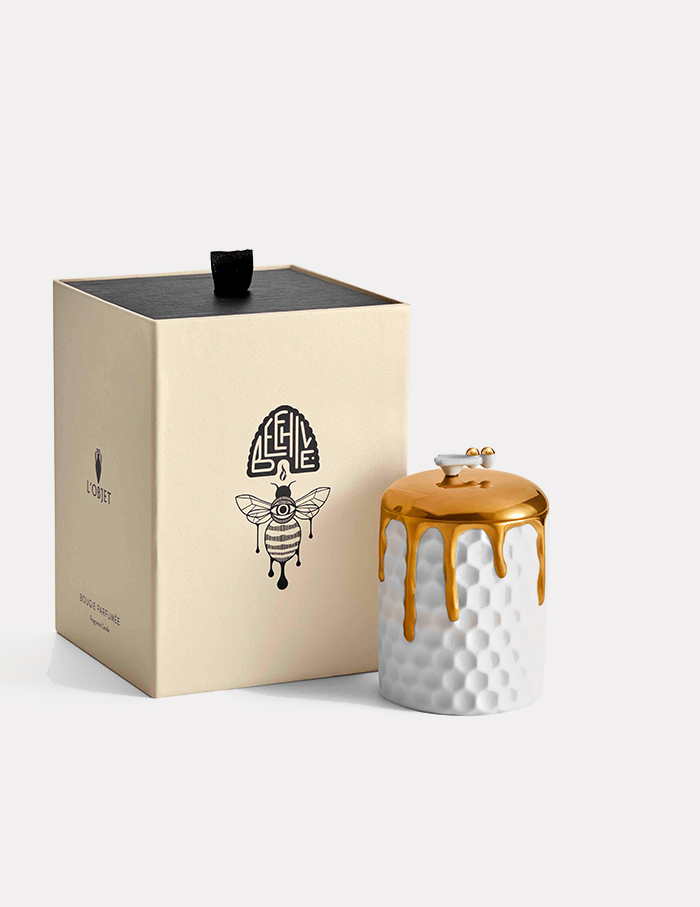 The Beehive Collection by L'Objet from Emery Studio pays homage to nature's most admired creatures, employing the geometric design of beehives with a vivid gold hue of honey. We love the single wick paraffin wax Beehive candle, which is made using porcelain and 24 carat gold! Isn't it the perfect way of adding sweetness to Women's Day?
Amaranthine Collection by Libellule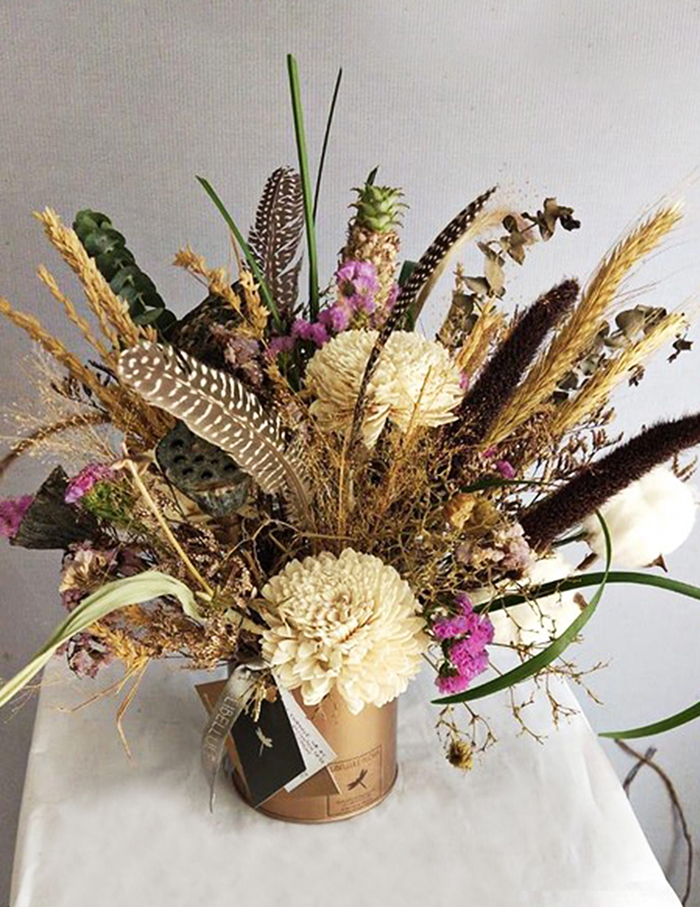 Woman's day will be incomplete without flowers! Made of 75% foraged, dried and lovingly repurposed materials, the collection has a longer shelf life than traditional arrangements, these beautiful arrangements are everlasting and sophisticated. A perfect gift for the women in your life!
The Forest Essentials Room Surround Spray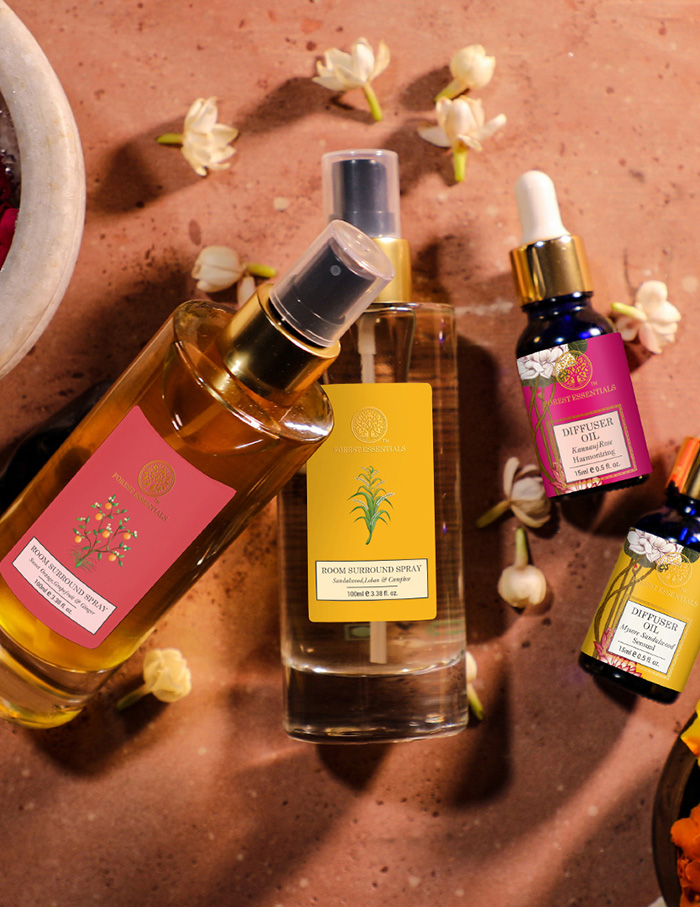 These surround sprays use the essential oils of fresh Sweet Orange, Grapefruit & Ginger, which are blended together to create a fragrance that refreshes and uplifts the mood!