Lifestyle
20+ Secret Santa gift ideas to ensure your family and friends have a merry Christmas!
DEC 16, 2020
| By Raashi Dev
'Tis the season to be jolly—so spread some joy but spare yourself the trouble of finding the perfect gift for your friends, family and even colleagues. Our list of 24 recommendations will prove to be the one-stop search for all your Christmas shopping without the stress of it! 
Christmas hamper from Sepoy & Co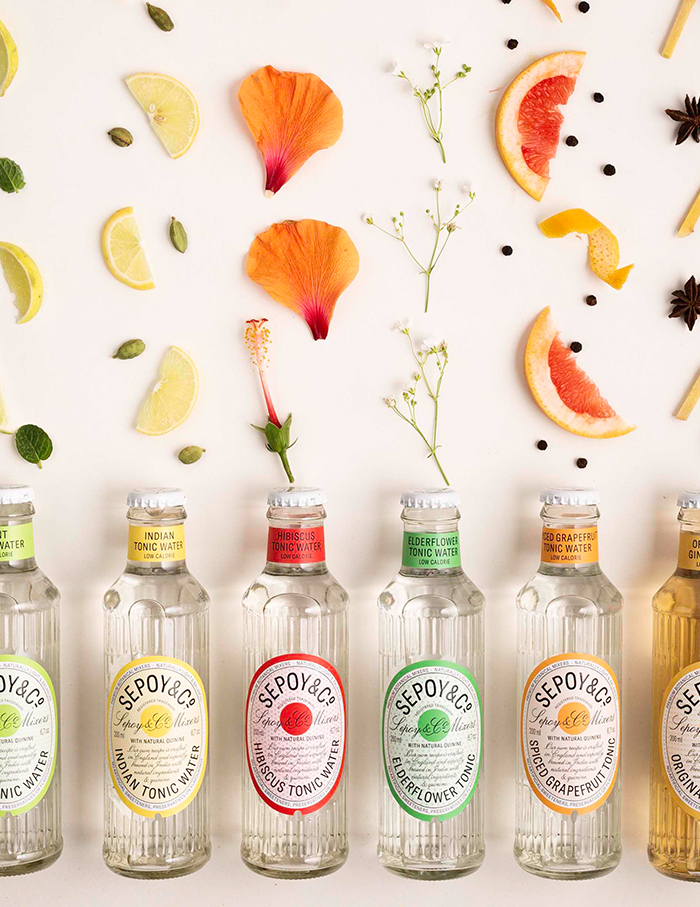 Choose natural low-sugar botanical mix of tonics that are created using the finest oils and flavours. Perfect to kick off the festivities! 
Entangled Dance by Curio Casa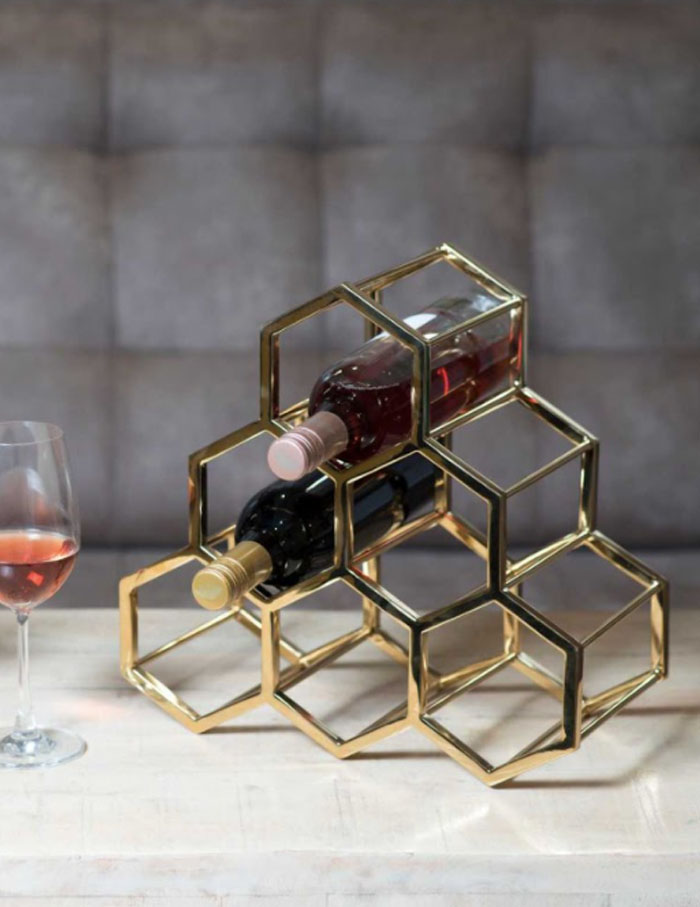 Aside from the gorgeous wooden side table from the Netherlands (see scroll above) that transports you straight to the densest forests, the brand also offers a number of bar accessories and candle stands. 
Brass Orissa Pine Tree by Baaya Design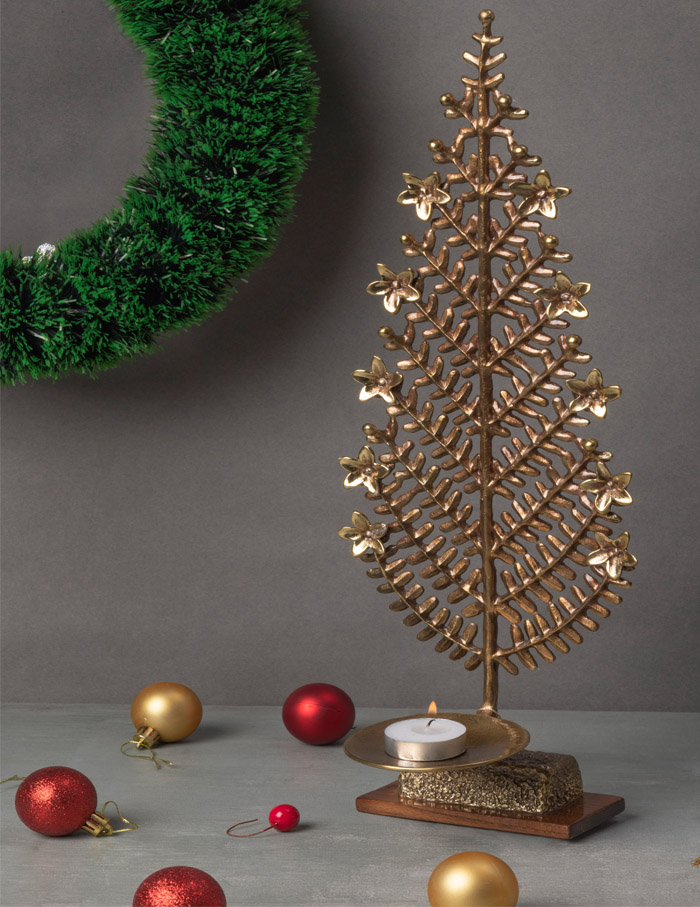 This brass T-light holder comes in the shape of a pine tree, perfectly illuminating the Christmas spirit in Indian homes. 
Christmas Collection at Baro Market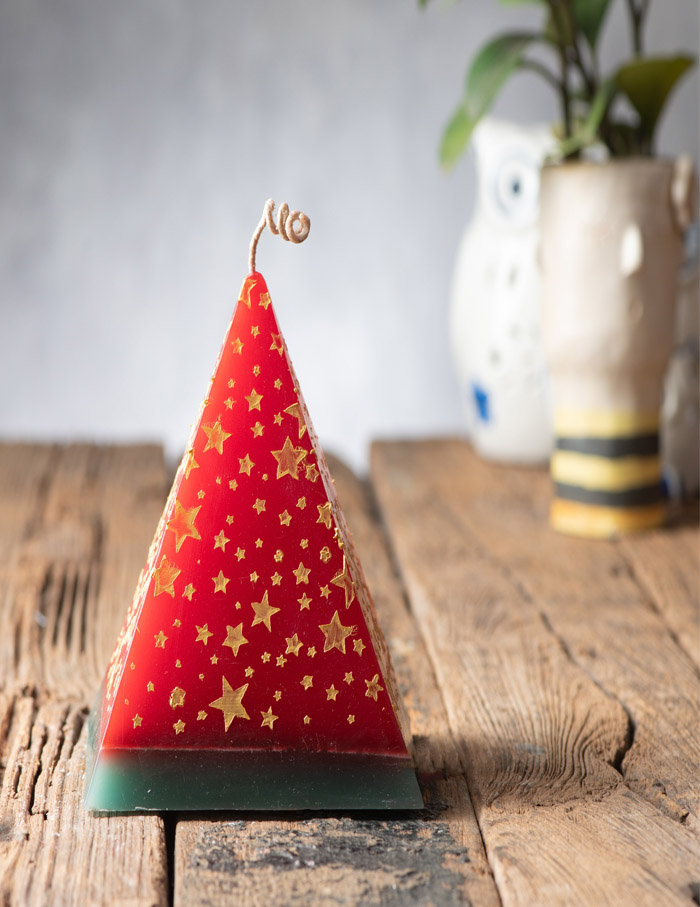 Make memories more exciting this festive season with this set of candles—each of which is carefully crafted by hand, keeping in mind the utmost quality.
Aero Balance Sheets by Boutique Living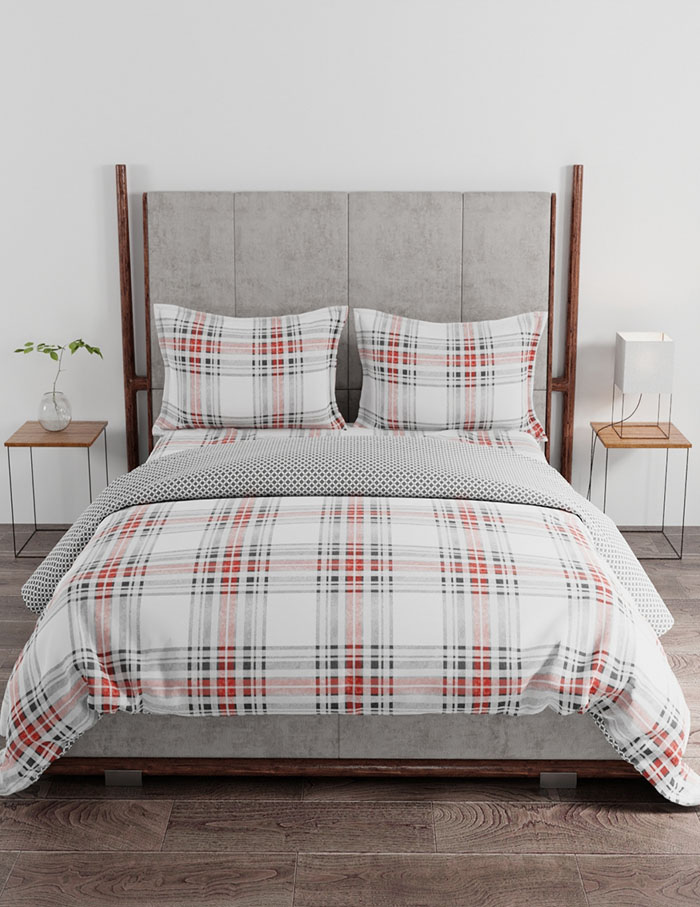 In yuletide hues, these fabrics made of hollow yarn are a thoughtful gift this winter. Plus, they offer extra fluffiness and thermals to efficiently regulate body moisture regardless of the weather.
The Red Collection by Casa Paradox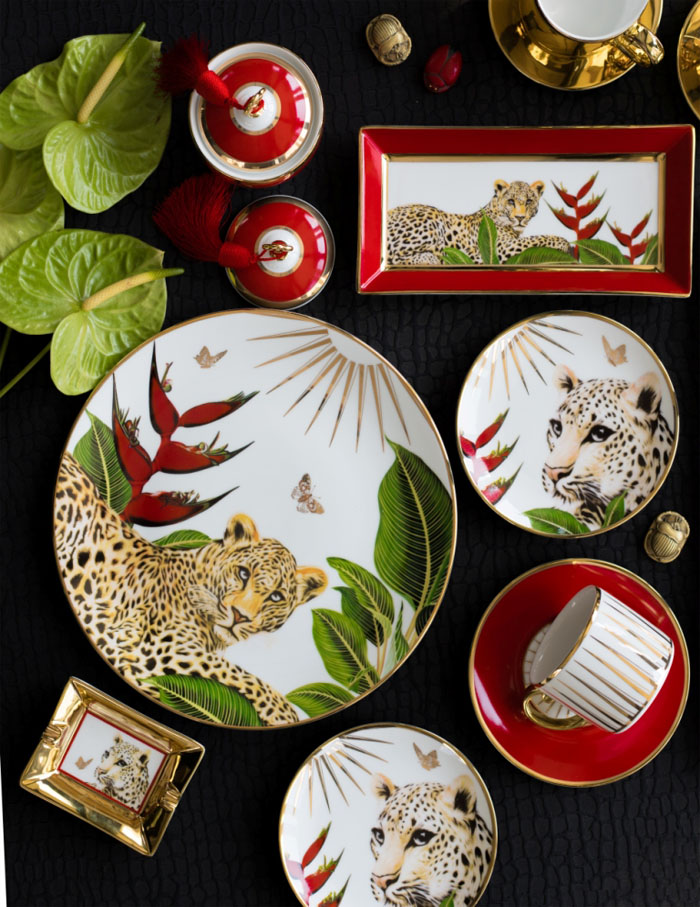 This seasonal selection of elegant homeware warms the heart with Christmas magic. From tableware to home decor, glamorous jewellery boxes to tinkle trays, this edition offers numerous options to make loved ones feel extra special.
Pour-Over Coffee Bags by Coffeeza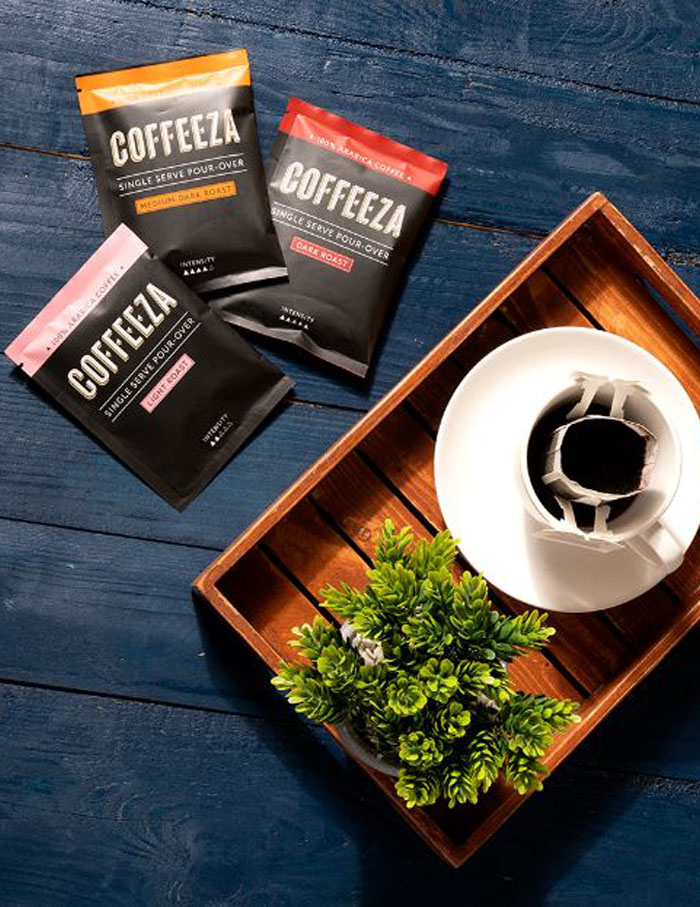 The ideal gift for coffee aficionados is this portable pour-over sachets that contains premium grade 100 percent ground Arabica coffee, perfect for those on-the-go.
Dream essentials gift set by Dandelion Living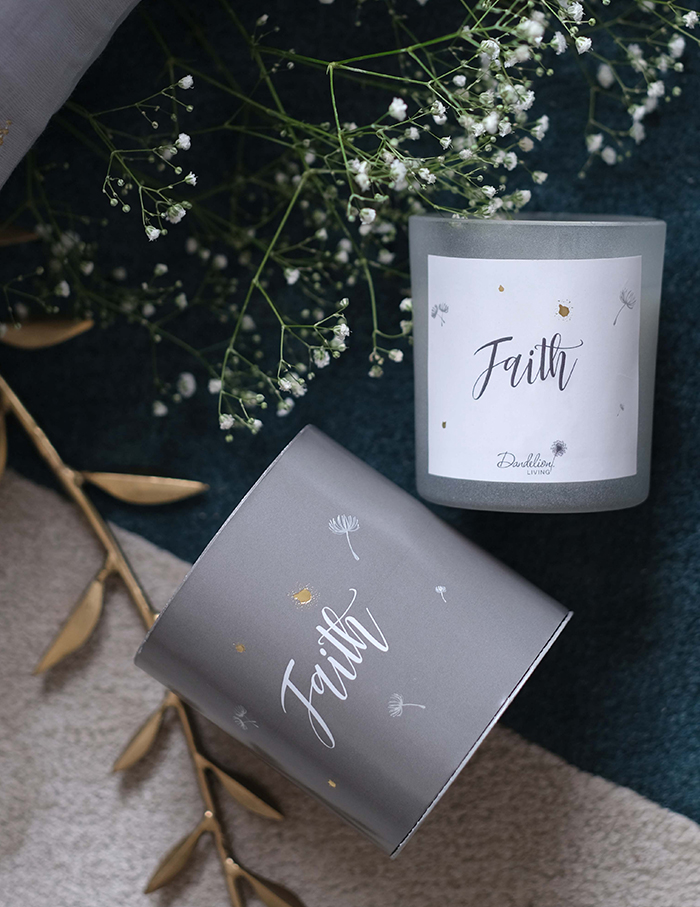 Each gift box is carefully curated with a pair of jade hued, 100 percent natural linen Dream pillows and the aromatic, handcrafted soy dream candle.
Wooden tabletop accessories by Ellementry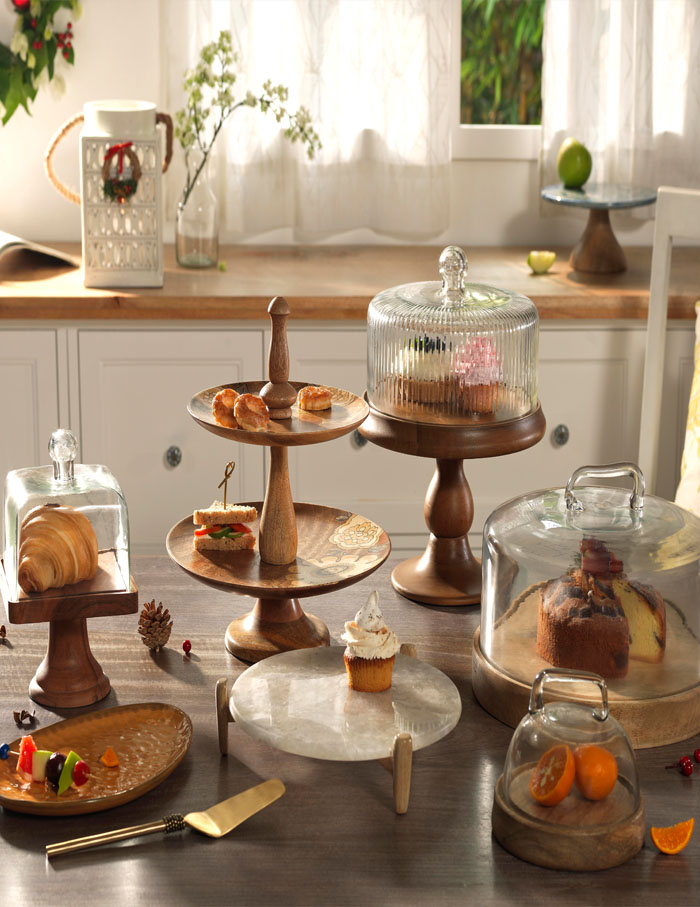 Share your warmth and affection for your friends and family this Christmas with this new range of ceramic dinnerware and serve ware.
Collection Palmeraie from Emery Studio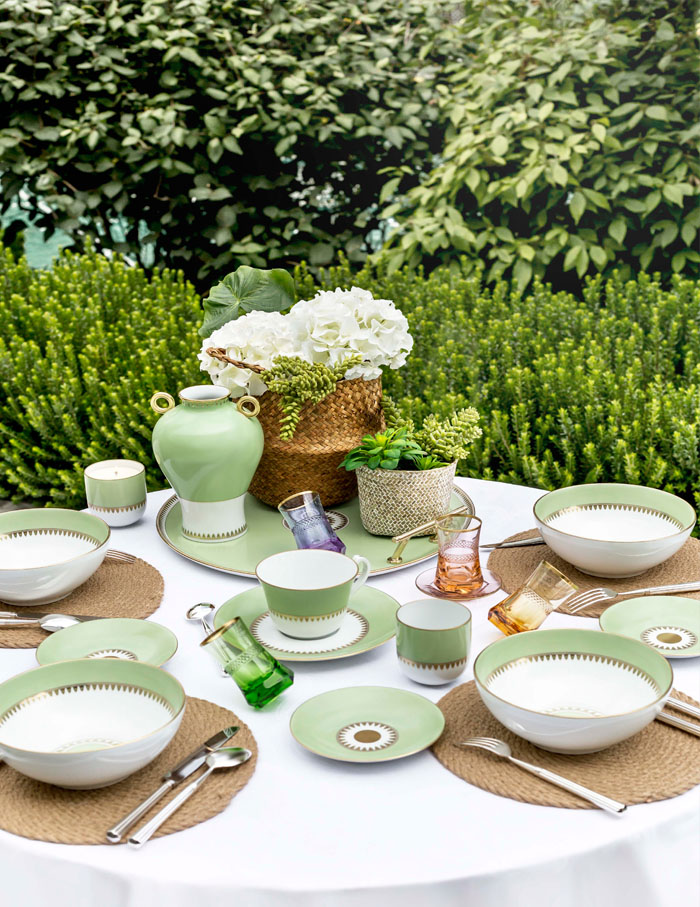 This latest collection expertly curates a tablescape that is the ultimate symbol of French luxury, handcrafted with the finest materials and age-old techniques. 
The Sparkling 4 and Friends Collection from Sieger by Fürstenberg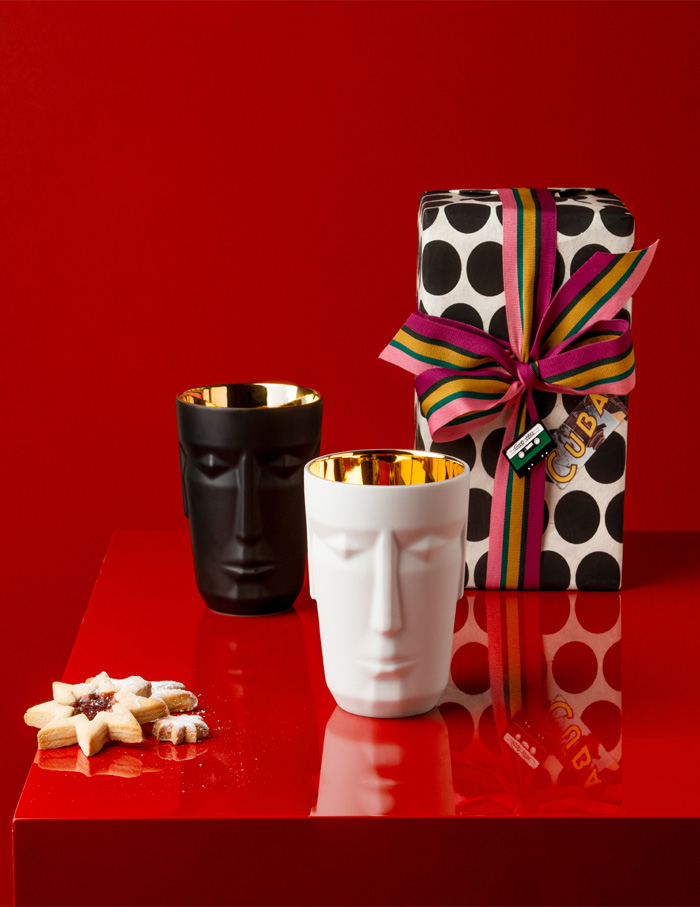 The series includes 12, one-of-a-kind goblets that combine contemporary comic culture with luxurious elegance, ensuring fantastic moments at home and at every party.
Celebration collection by Kika Tableware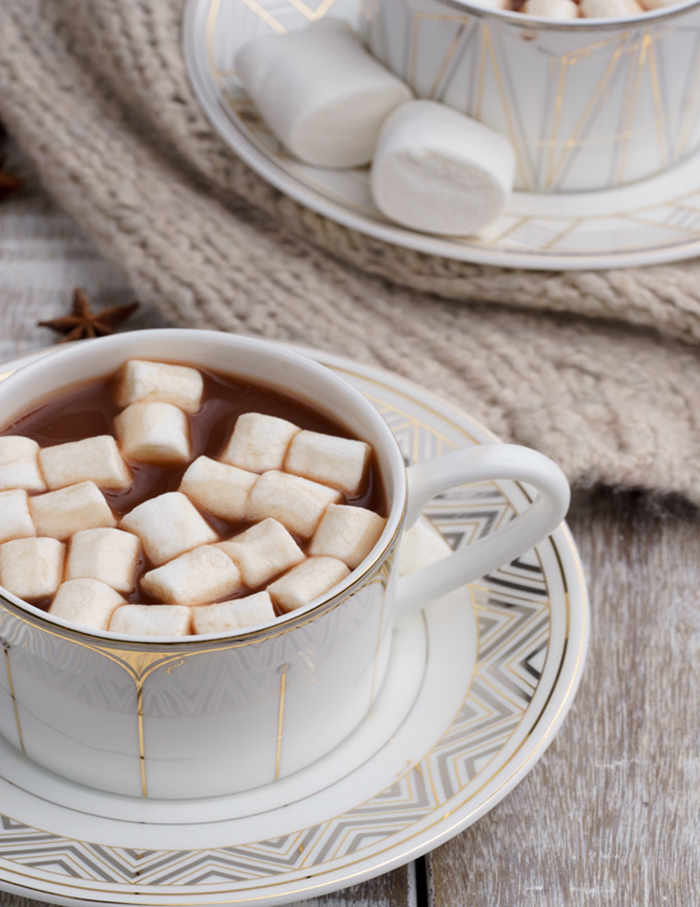 This brand new range includes a set of best-selling mug and platters. Add oomph with making the most of the brand's offer to personalise the gift and add a special message to their signature gift wrapping.
Cosmos Candle Holder by KOY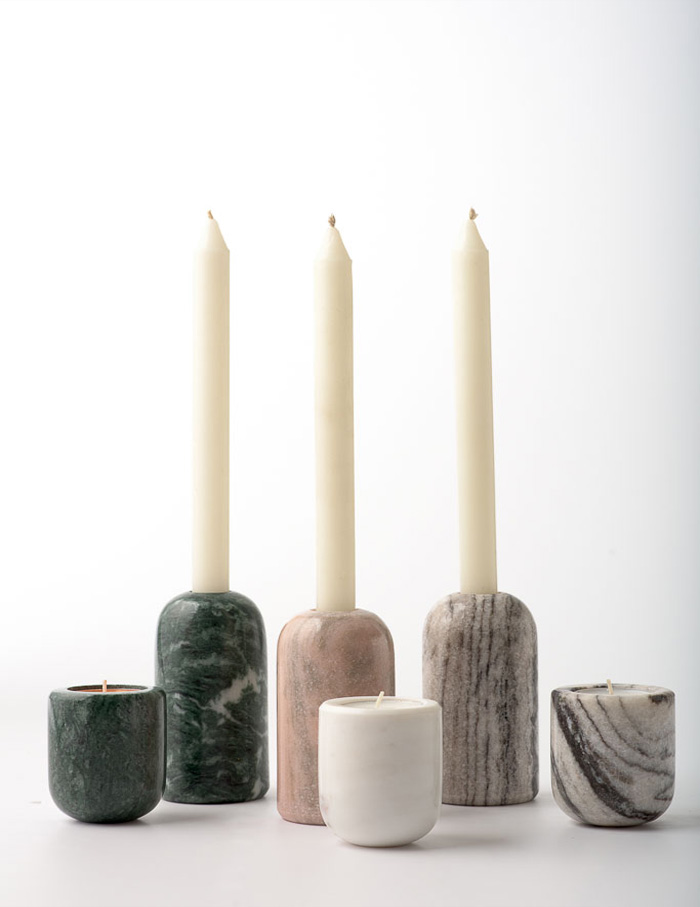 The perfect accessory to light up homes and add some Christmas cheer are these handcrafted Indian marble candle holders. Our favourites are the dusty rose and the striking graphic monochrome, a tribute to the ancient Indian ling symbol.
Christmas Gifting Collection by Locherber Milano from Sources Unlimited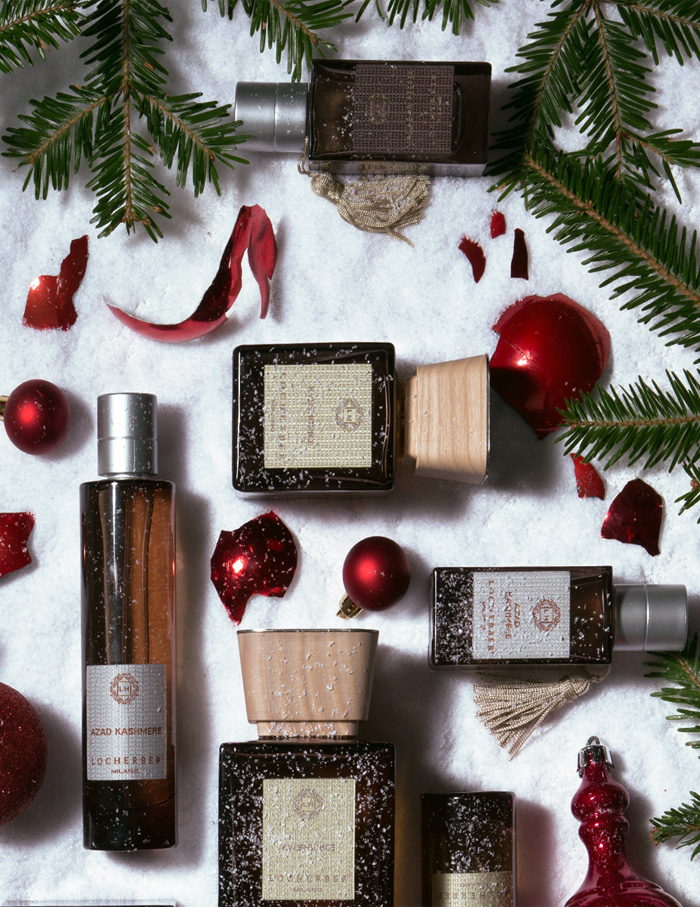 We love more than what's inside these hand-painted glass bottles that come different kinds of stoppers in wood or clay. Plus, they also feature classic decorative art or natural shapes, jacquard fabrics for labels, and fine wood! All in the details…
The Alchimie Collection by L'Objet from Emery Studio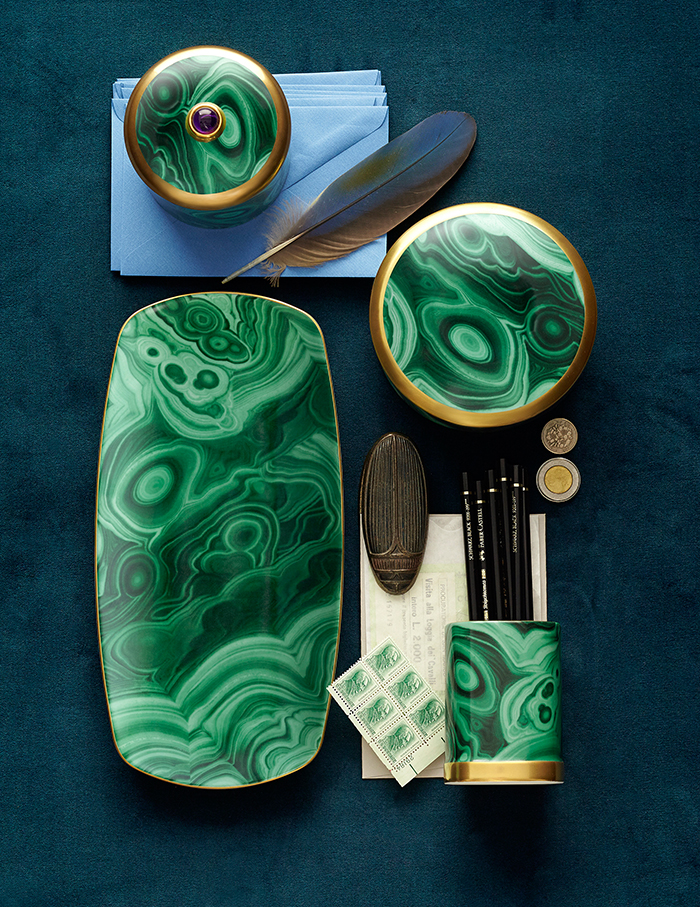 Go green with this fine earthernware range that exudes a regal, luxurious patina to bring a timeless glow to any table setting.
Sleighing Santa Bookends by Mohh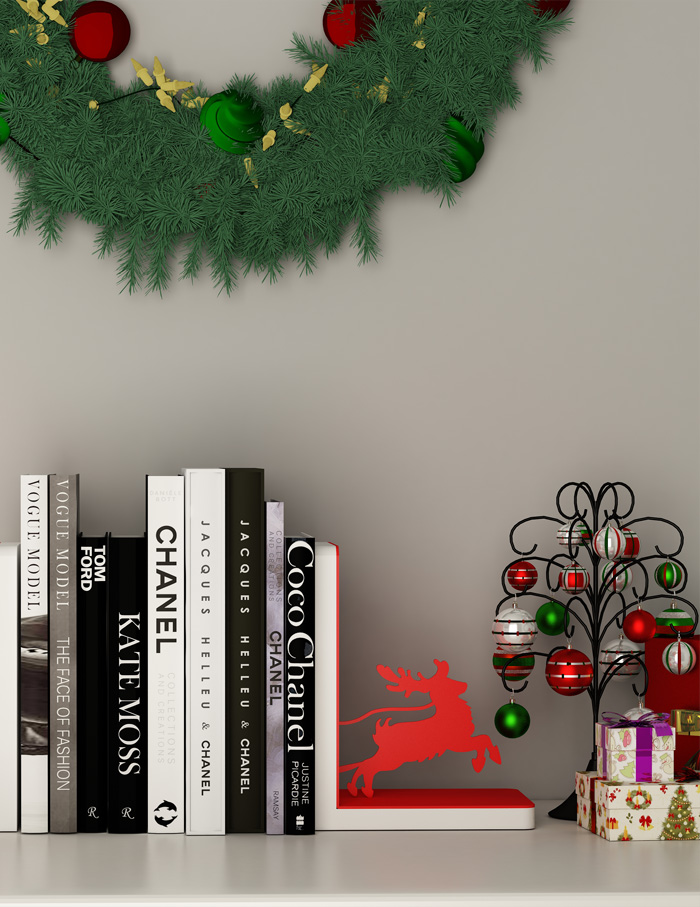 What could be a more perfect present for your favourite bibliophile than these alluring Christmas themed bookends?
Mānuka Honey by Zealandia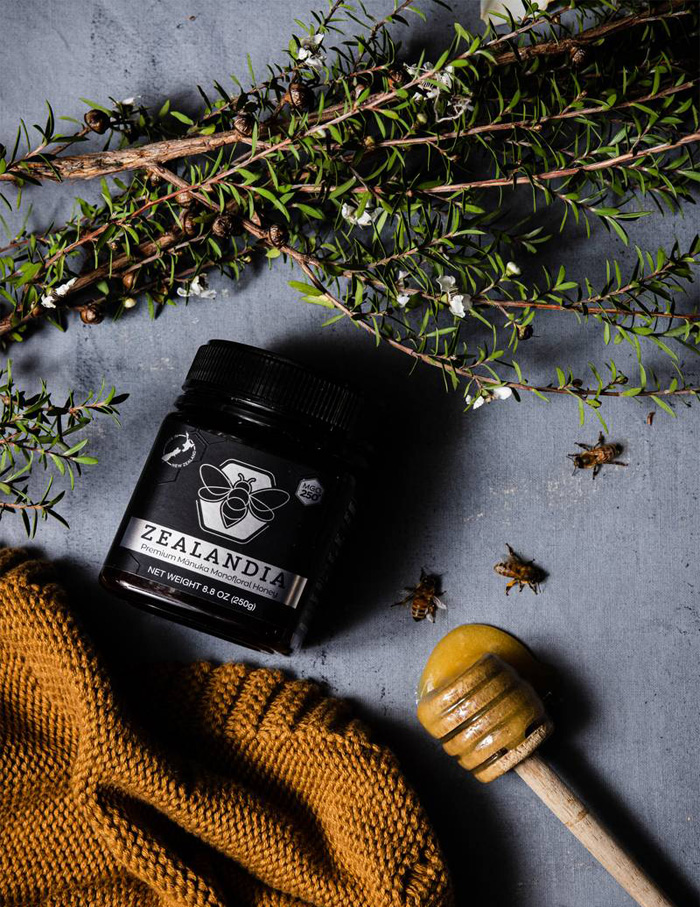 This Christmas, present the gift of health with this most sought-after honey native to New Zealand. Note that it contains a minimum of MGO, the key natural compound derived from the mānuka flower, which is known for its antibacterial activity.
Handcrafted pinewood Christmas tree from Ochre at Home (OAH)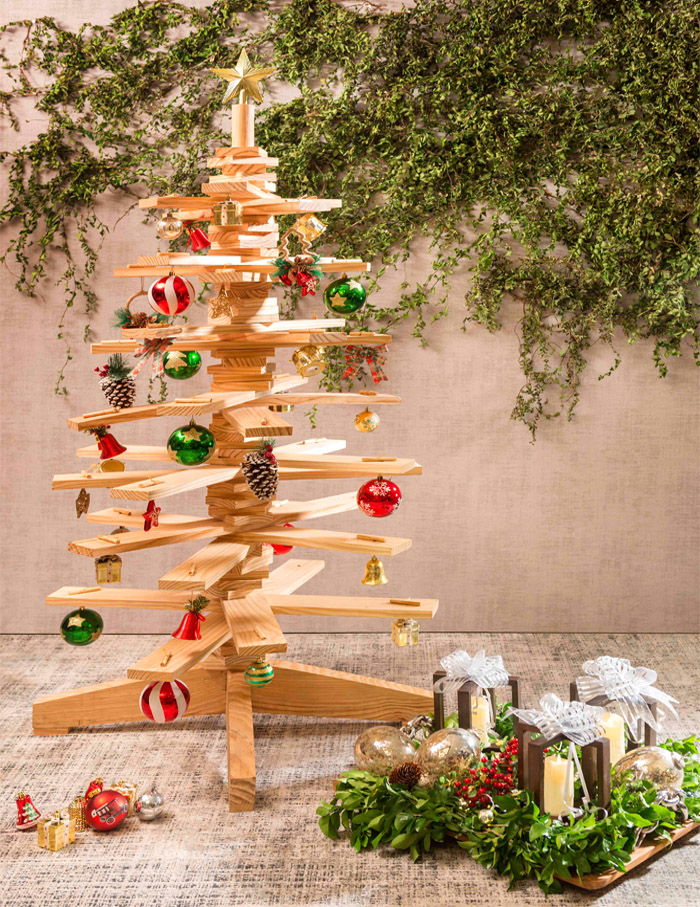 This one-of-a-kind pinewood setup is made entirely using recycled wood. Inspired by the Czech art of handcrafting wooden toys, this sustainable, minimal and compact structure boasts a natural finish—just the way we like it! 
Christmas decor by Sanjyt Syngh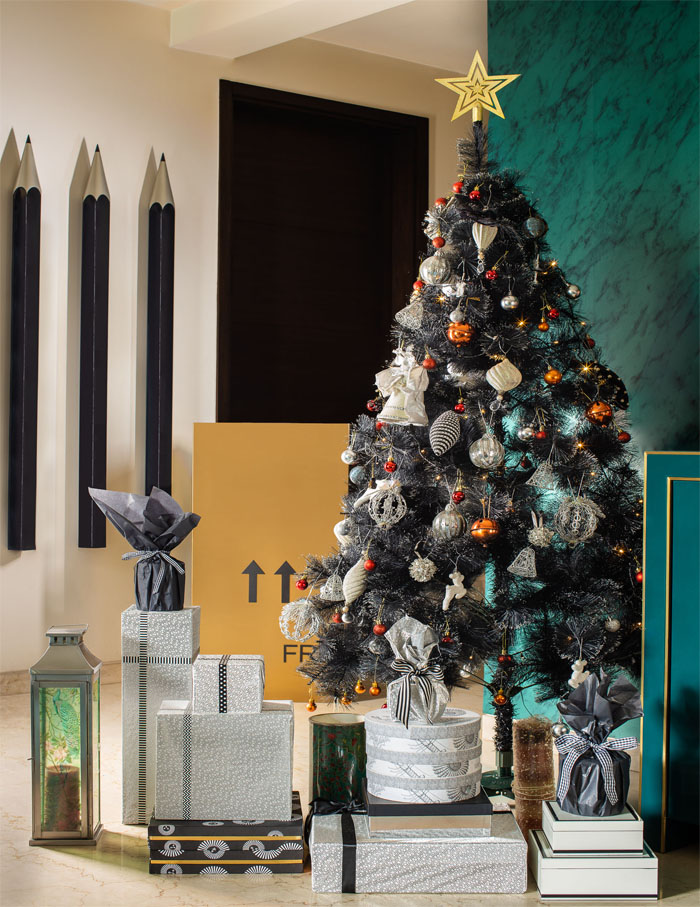 Renowned interior designer and stylist Sanjyt Syngh recommends black for year-end festivities. The juxtaposition of ebony with winter whites and soft metallics adds a fresh pop to traditions, especially when mixing and matching patterns to infuse a sense of fun and spontaneity.
Christmas Cushion Collection by SanSar Home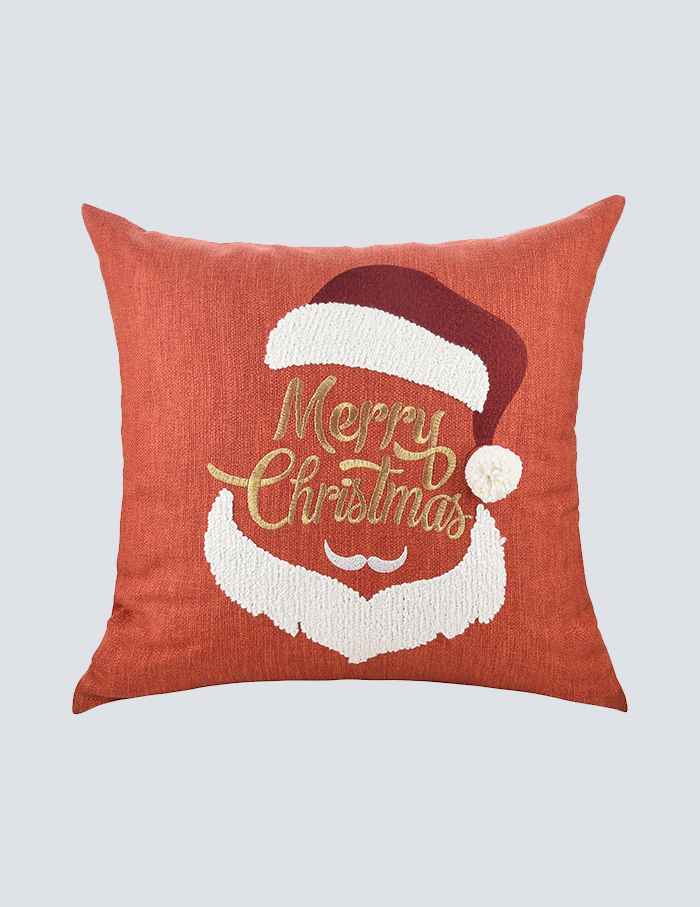 These cutesy cushions are absolute must-haves to achieve a quintessential Christmas charm. 
Artisanal planters from Shibui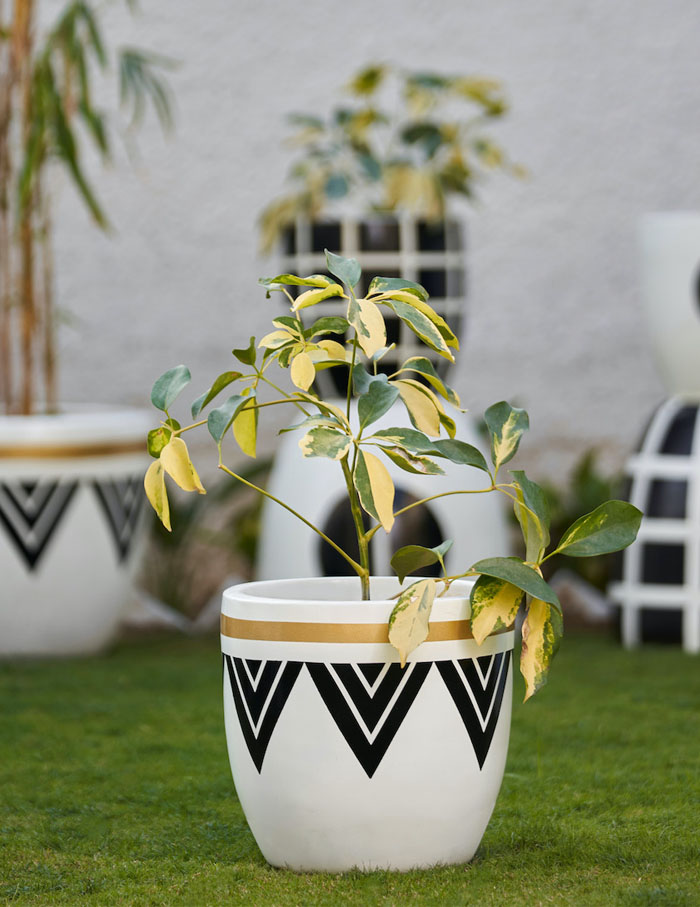 Bring the outdoors in with these eco-friendly planters that are made using ethically sourced materials. Their simple, subtle and unobtrusive design makes it the perfect gift for your environmentally conscious friends.
Home decor from The Yellow Dwelling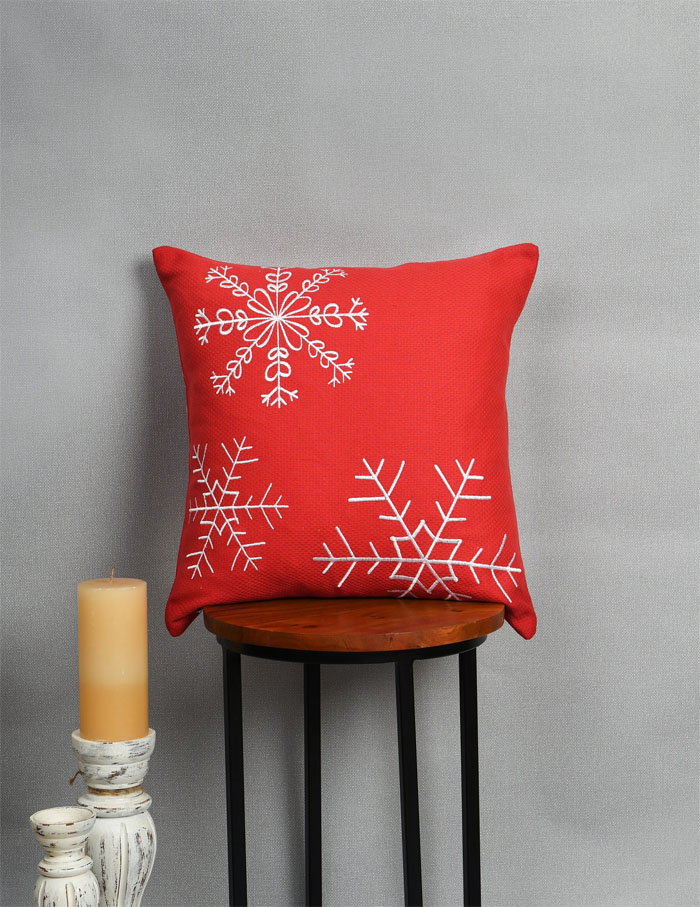 This premium line of 100 percent cotton cushion covers and Christmas decor will take loved ones on a nostalgic trip with its holiday-themed prints.
Modern Plum Collection from vVyom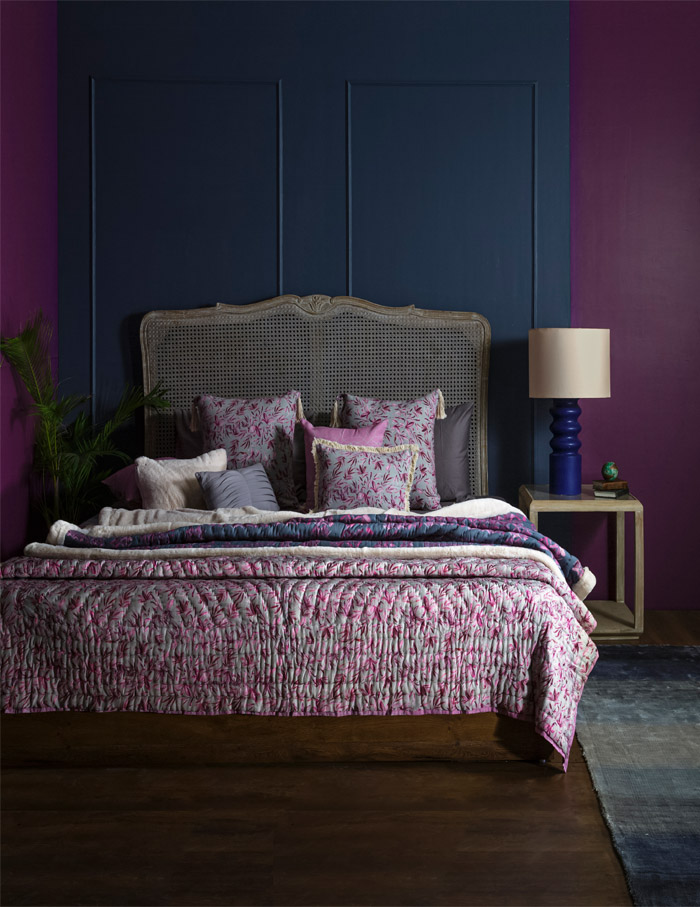 This curated bedding ensemble is warm, festive and cushy—its akin to a complete bed in a bag with premium quills, reversible cushion covers and a bedding set paired with vegan fur products.
Framed works by Wall Mantra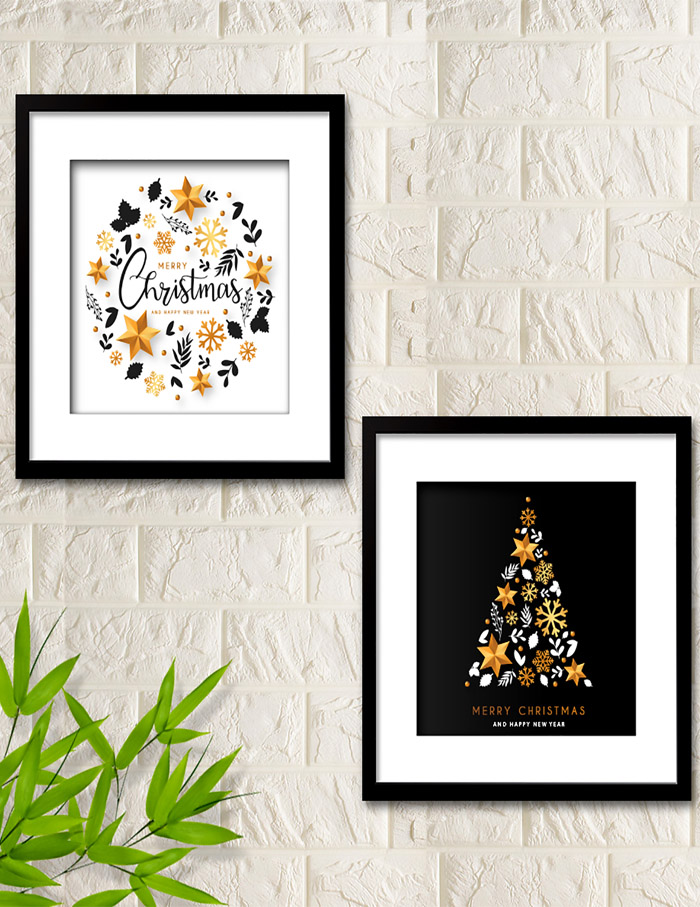 Ensure that Christmas feels continue onto the new year with this set of elegant frames that help you hold on to precious memories.