Design
Winter Glint—A sliver of sun on the snow and a sparkle of frost for all things winter sets a propitious mood for the season
JAN 3, 2022
| By Kashish Kaushal
Trend and Style Direction by Sonia Dutt, Assisted by Mansi Bhatia
The Inspiration
With shorter days and dwindling temperatures comes an unparalleled splendour wrapped in winter wonders. Nature puts on a breathtaking and picturesque show for anyone willing to brave the cold as the stillness of frozen air heightens the senses. The miniscule details of a glimmering blanket of snow brings a new sense of renewal and light. Each tiny crystal of ice illuminates nature's intricate patterns allowing time for quiet reflection and tranquil moments of peace.
The Accents
Subtlety prevails in this season as whites, greys and soft silvers make a much needed comeback. Start the year with a clean slate with decor that emanates tranquility and encapsulates winter influences from the outside.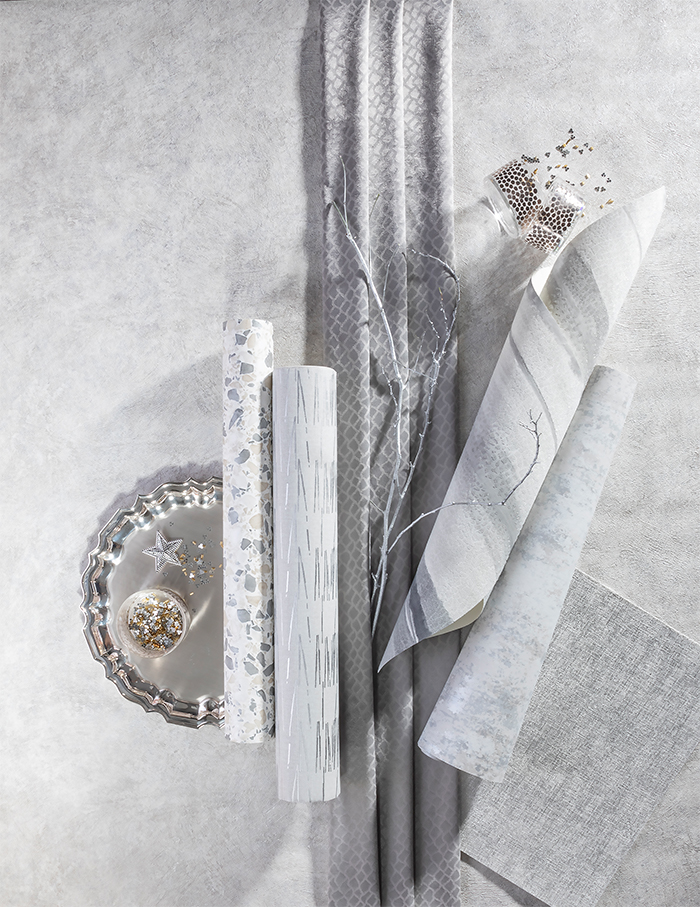 The Features
A mecca for fashion lovers, TGY by RAMOPRIMO is a 6,000 sq ft mixed-use, multibrand store, cafe and event space. In an attempt to design a fluid space that promotes movement, architects Marcella Campa and Stefano Avesani have incorporated metal as the main material for its quality to work as a neutral but reacting background. Steel curved walls envelop the space like large folded metallic fabric, actively interacting by reflecting shapes and colours of all clothes and temporary design settings. Lastly, the floor made of large rectangular ceramic tiles with satin metallic finishing separated by continuous square glossy steel profiles, reflects the widespread lighting net on ceiling, adding a diffused sense of vibrancy.
Website: www.ramoprimo.com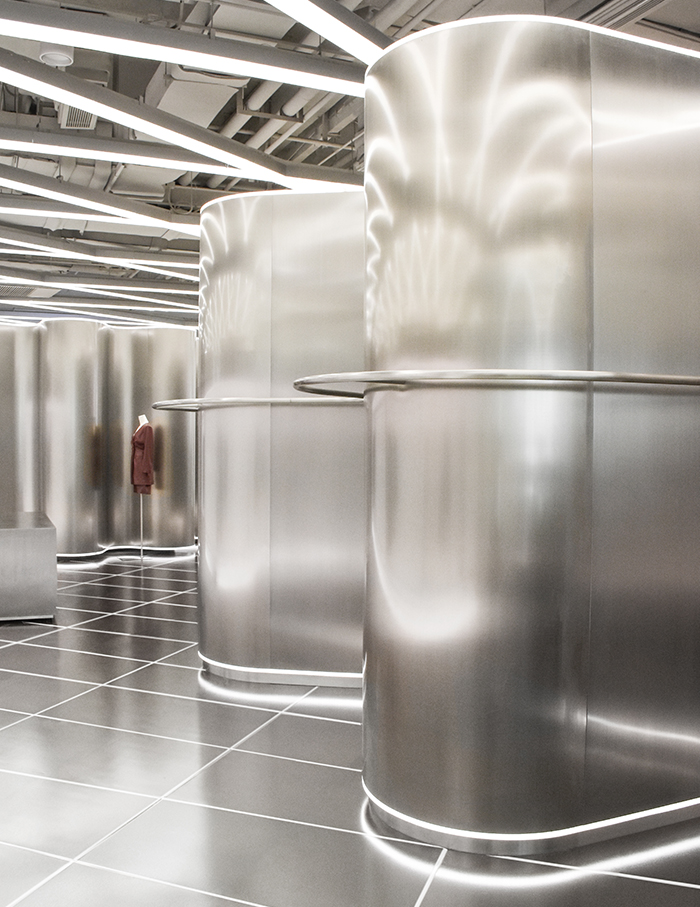 Click here to read more from the December 2021-January 2022 issue of ELLE DECOR India…