Food
Savour 'em berries! This is where to get the finest strawberry desserts in Mumbai and Delhi
JAN 31, 2022
| By Pratishtha Rana
The sheer decadence a strawberry oozes is unmatched, across the entire fruit kingdom. That one berry that a majority of us wait for to arrive dressed in its red best with a punch of sweet and sour, strawberries are here and have taken over the best cafes and restaurants in Mumbai in an unmissable avatar of strawberry desserts.
The chefs and their kitchens are dishing out strawberry-loaded recipes that are as visually enticing as their taste!
Scroll down and check out the scrumptious strawberry menus that the Mumbai and Delhi restaurants are offering right now…
An Ode to Gaia, Mumbai
From the premier, plant-based patisserie An Ode to Gaia comes a strawberry menu laden with gluten-free, refined sugar-free options. Choose from recipes of Fraise Au Chocolat that has strawberries layered with in-house white chocolate and dark chocolate, Strawberry Dark Chocolate Cake, Strawberries & Cream Tart filled with vanilla custard and white chocolate whipped cream.
Discover more here: anodetogaia.com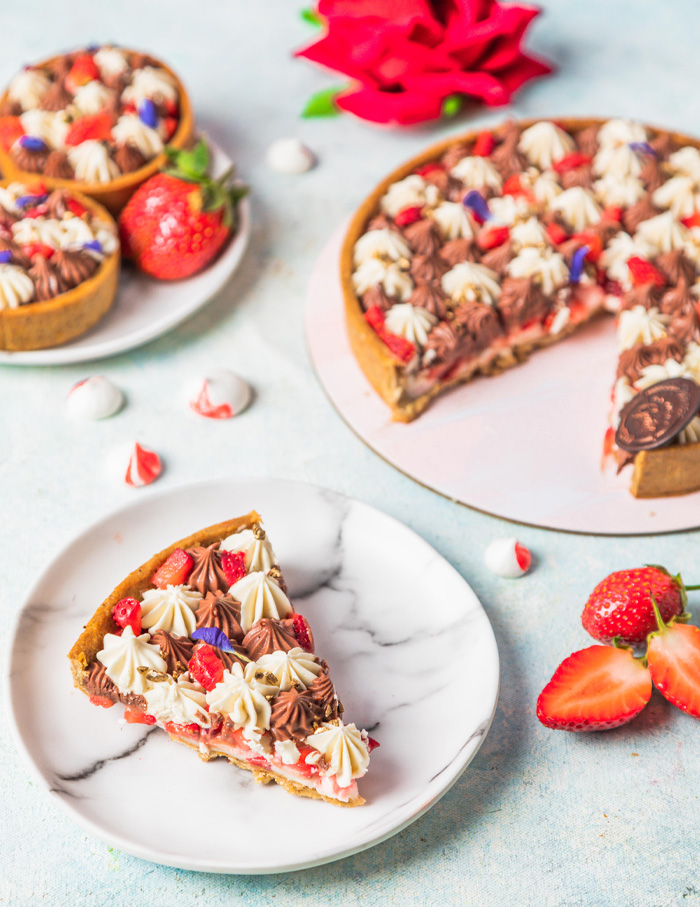 Bastian, Mumbai
Dive right into the world of strawberries at Bastian's Worli and Bandra outlets, thanks to their strawberry-special menu that includes the finest (and yummiest) Strawberry-filled pavlova, salads, French toast along with Strawberry Tres Leches, Strawberry Cheesecake and Burrata Salad with Strawberries. 
Discover more here: Bastian Mumbai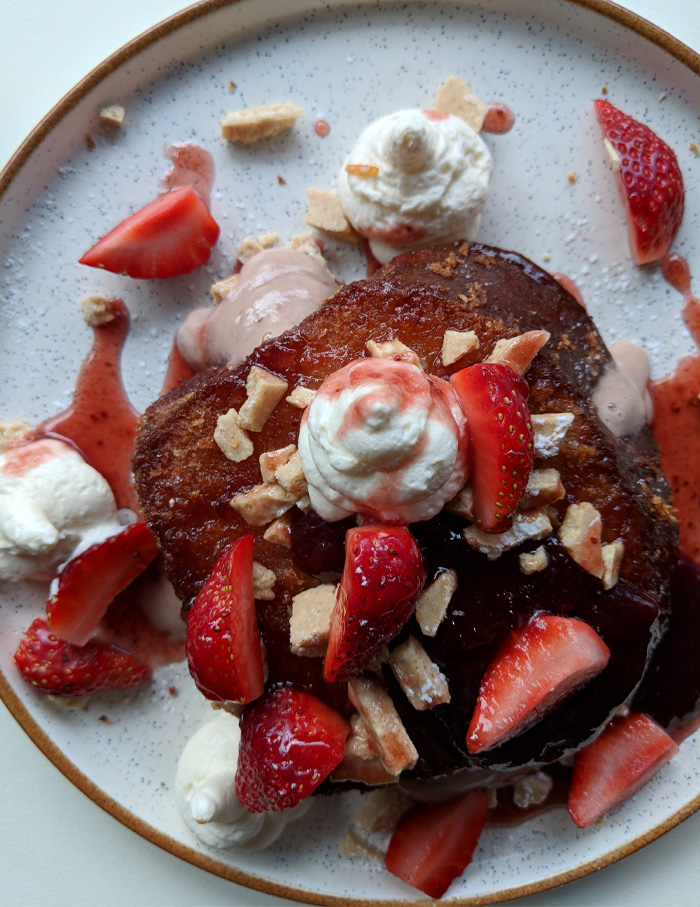 Deliciae, Mumbai
The strawberry desserts whipped at Deliciae by Bunty Mahajan present options of Strawberry Biscoff Cheesecake, Strawberry & Biscoff Macarons, Chocolate Dipped Strawberries, Roulades, Tart and more!
Discover more here: Delcakes.in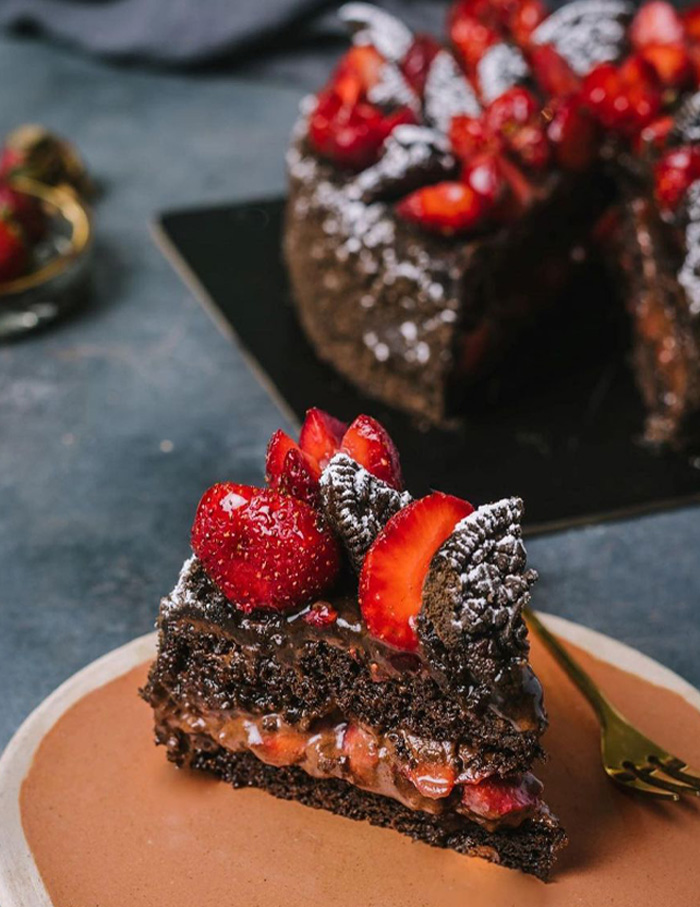 Ether, Mumbai
Whispering its own iteration of the red berries, Ether by chef Prateek Bakhtiani presents its Winter Strawberry cake Fraisier with Mexican vanilla, lemon zest and ruby chocolate and Very Berry Tart with strawberry tart and layers of hibiscus and rhubarb, where every bite trickles with the divine depth of strawberry's sweetness. 
Discover more here: etherchocolate.com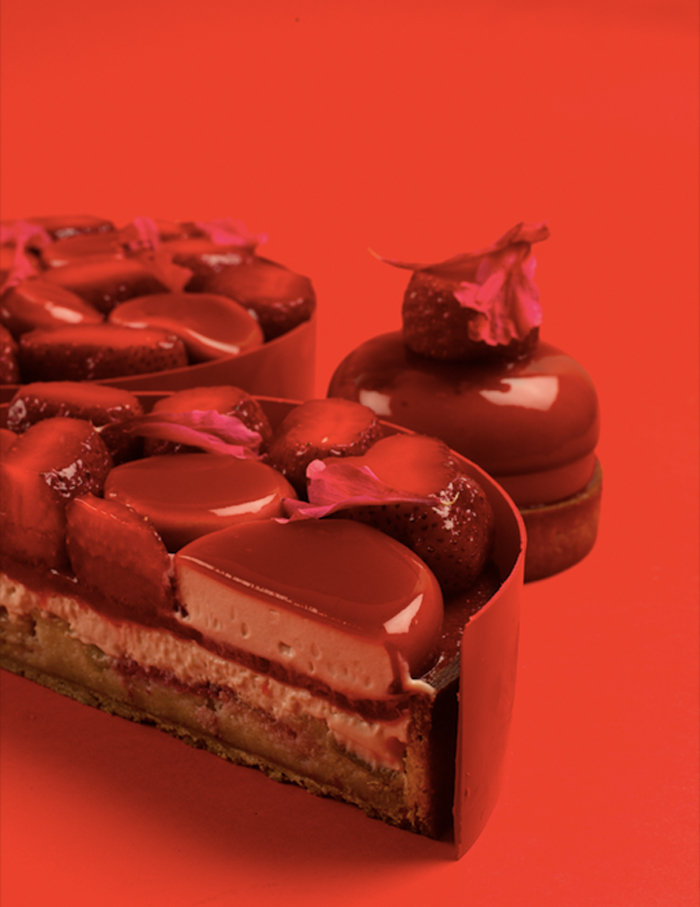 Gustoso, Mumbai
Steeped in the candied vibrancy of this seasonal fruit, Gustoso's strawberry menu features Sorbetto di Fragola with in-house made strawberry sorbet, almond cream and crumbles, along with other recipes of Strawberry sorbet and Rossini with strawberry puree and sparkling wine.
Discover more here: Gustoso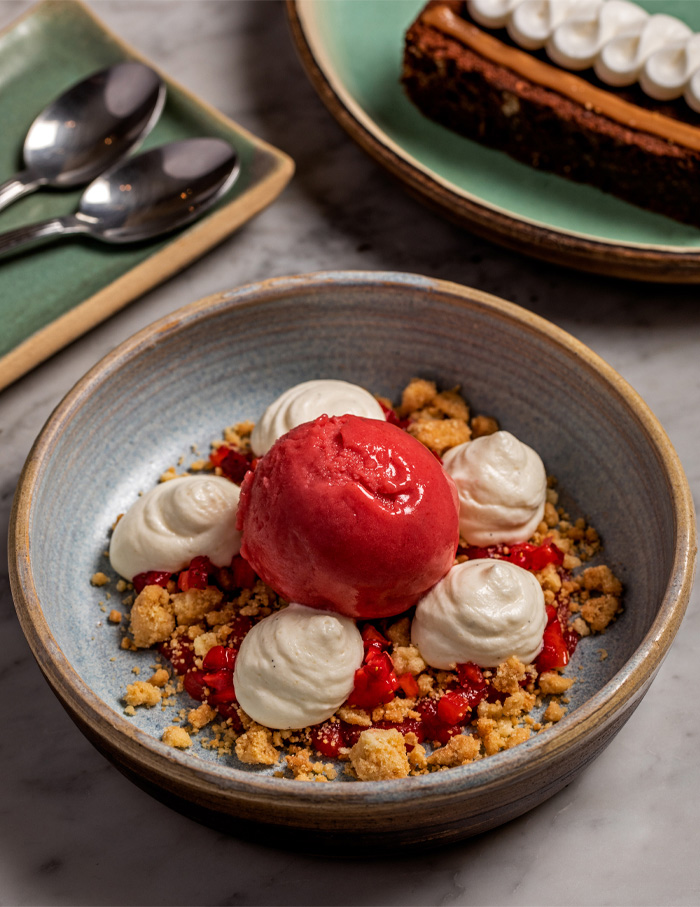 La Pôz, Mumbai
New in the city, La Pôz Place located in Kala Ghoda is rising the charts with its special spin on the strawberries by whipping up Balsamic glazed organic strawberries served with Greek feta and French toasted baguette.
Discover more here: La Poz Place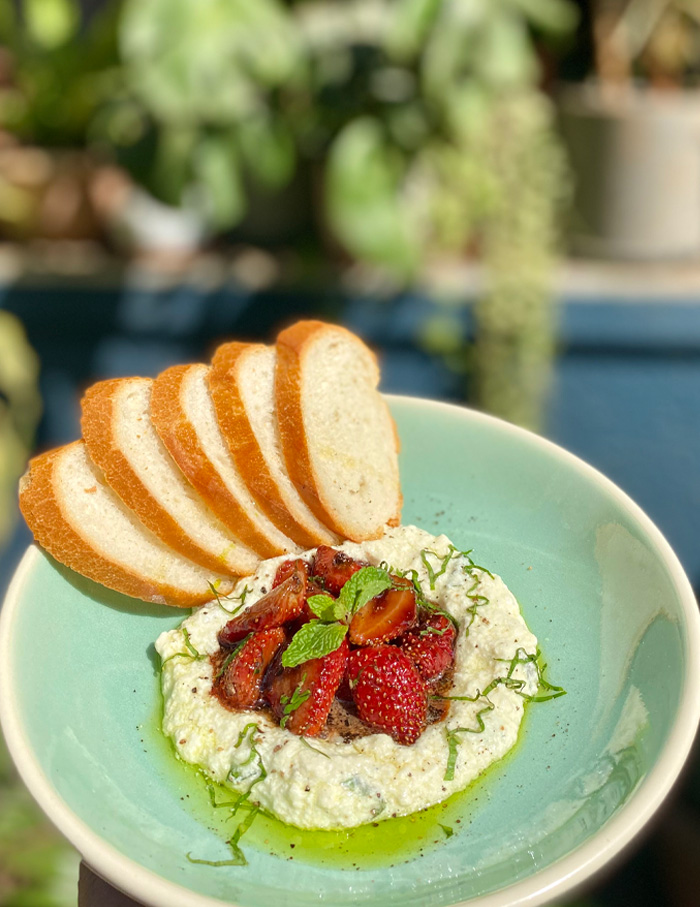 Le15 Patisserie, Mumbai
With every bite that spells delightful, Pooja Dhingra's Le15 Patisserie has a variety of strawberry desserts that taste as heavenly as they look, featuring monster macarons, tarts, cheesecakes, macaron cake and chocolate strawberry cakes.
Discover more here: Le15.com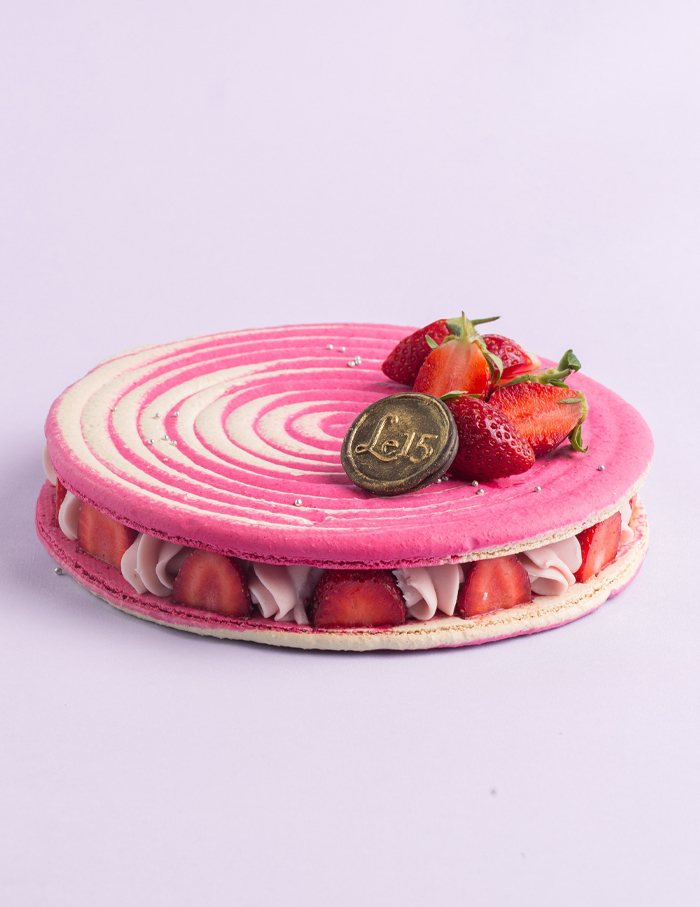 Monique, Delhi
Drenched in the wholesome colour of the red berries, Monique cafe refreshes its menu with offerings of La Tarte Fraise-Pistache, La Charlotte aux Fraises that scream strawberry decadence like no other! Monique delivers across Delhi, Noida, Faridabad and Gurgaon.
Discover more here: Cafemonique.com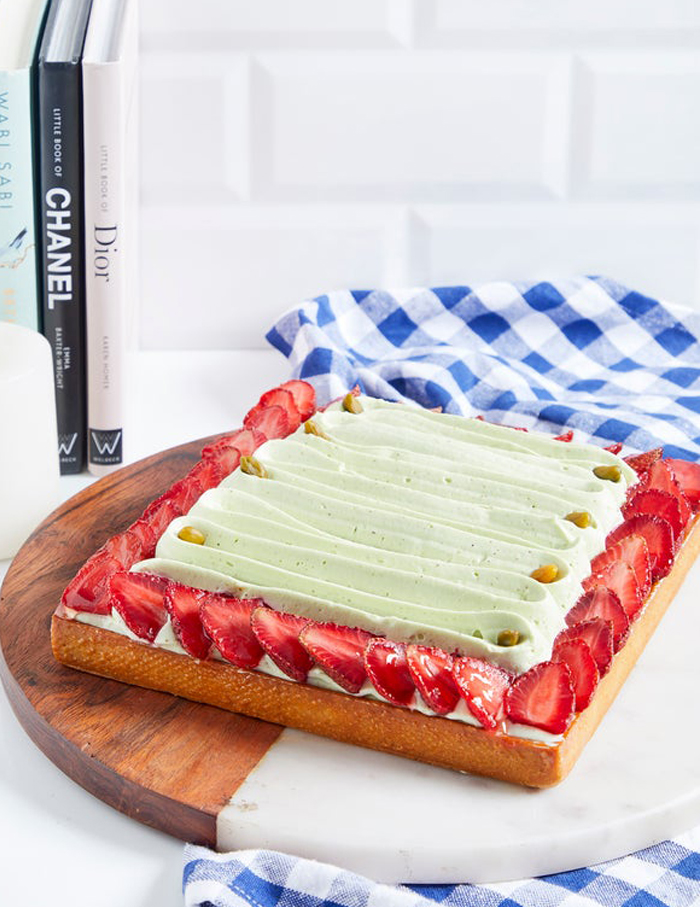 Petite Pie Shop, Gurgaon
Making a celebration of the sweet strawberry season is Petite Pie Shop by chef Vanshika Bhatia, presenting plated up dishes of Berry Crumble Pie with mix berry compote topped with almond crumbs and Strawberry Cream Pie that sits on vanilla sponge, laden with vanilla cream and strawberry milk and lots of strawberries. 
Discover more here: Petite Pie Shop
Santé Spa Cuisine, Mumbai
Santé Spa Cuisine, BKC, waves the wand to transpire strawberry desserts with an indulging twist. Their cheesecake sits delicately with a homemade cookie base, filled with strawberry-infused baked cream cheese, served with freshly made organic strawberry compote. Another tantalising treat is the Valrhona chocolate pie with a gluten-free buckwheat short paste topped with dark chocolate ganache and fresh strawberries.
Discover more here: Sante Spa Cuisine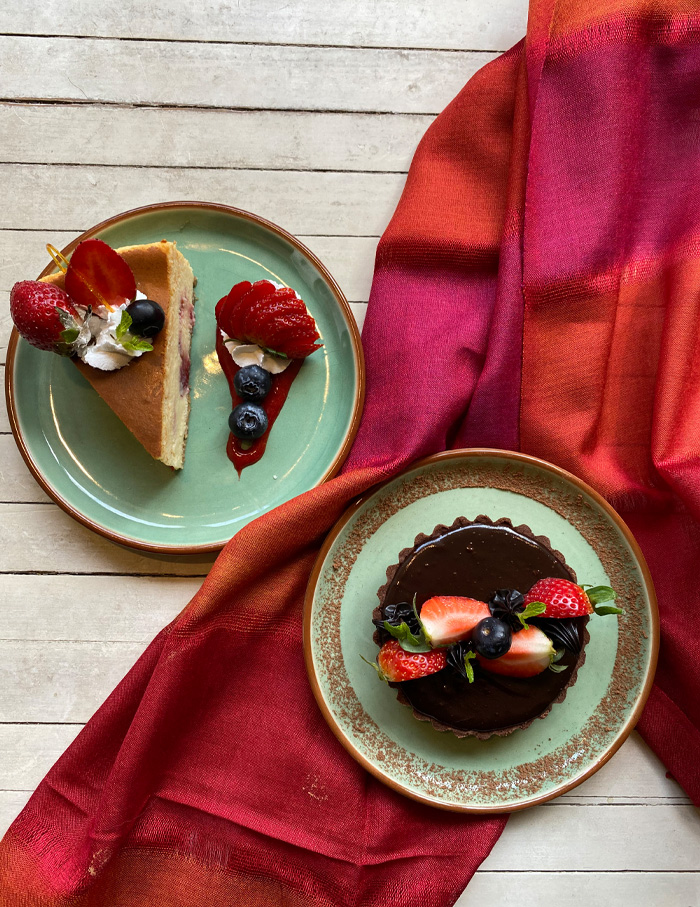 Sassy Teaspoon, Mumbai
We're talking strawberry desserts and the conversation cannot simply end without turning attention to Sassy Teaspoon by Rachel Goenka. Their tart-y season special menu includes Strawberry and vanilla bean curd custard tart, Baked strawberry cheesecake with strawberry compote, Strawberry Jam and Cream Cheese Macaron and more that drip with the saccharine redness, wholesome for the tastebuds and heart!
Discover more here: Sassy Teaspoon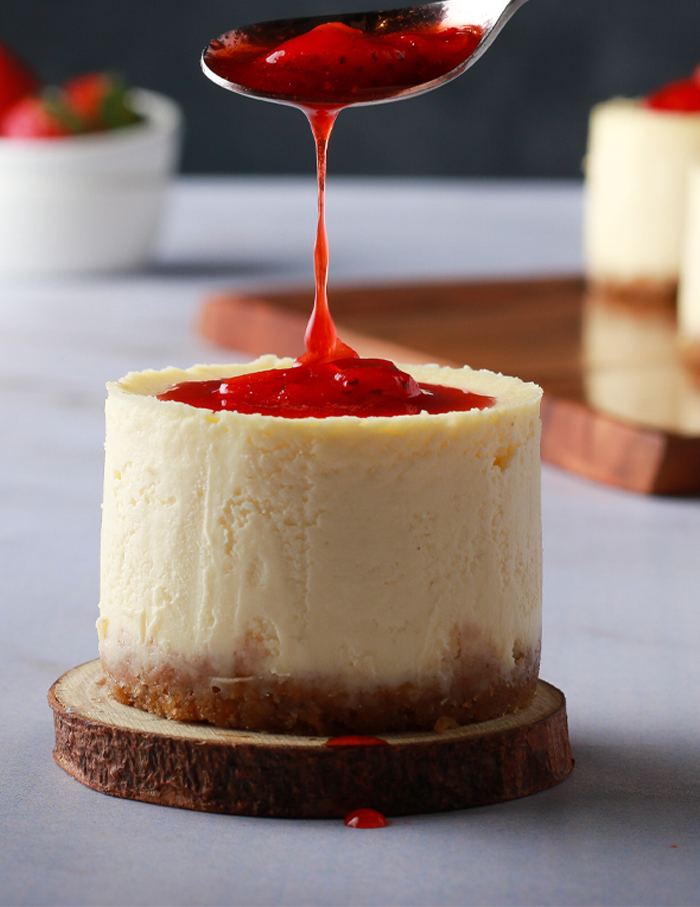 Loved our curation of strawberry desserts in Mumbai and Delhi? Then you must check out the best restaurants in India that are perfect for luncheons with friends