Design
Wedding bells all around! The union of Ciuco and Luna, the beloved couple of Scarlet Splendour tied the knot in Goa
JAN 3, 2023
| By Tamanna Doctor
The most eligible bachelor is off the market.  From the Scarlet Splendour family, Ciuco found Luna and tied the knot! Both pieces, Ciuco and Luna, designed by Matteo Cibic are made of brass with a resin coat and with a cabinet within.
With their name printed in over 200 magazines, Scarlet Splendour, a homegrown luxury interior brand co-founded by siblings Ashish Bajoria and Suman Kanodia has a global reputation for offering state of the art designs.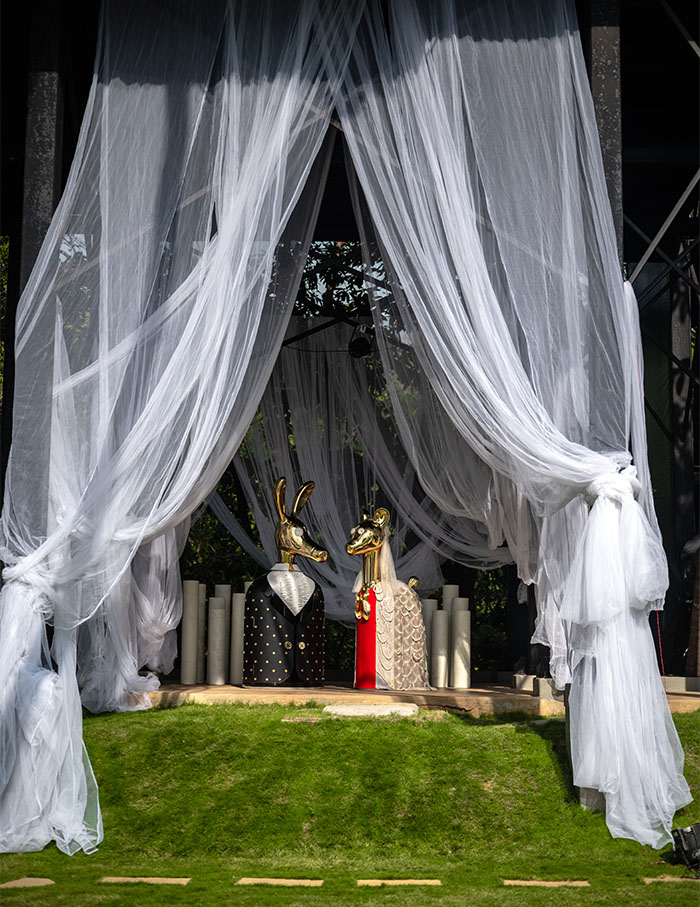 The brand has an eclectic range of furniture lighting and accessories often inspired from European and Indian traditions. Since their debut at Milan Design Week in 2015, the Kolkata-based brand has become a global name with products sold from the USA and Europe through to the Middle East and Asia.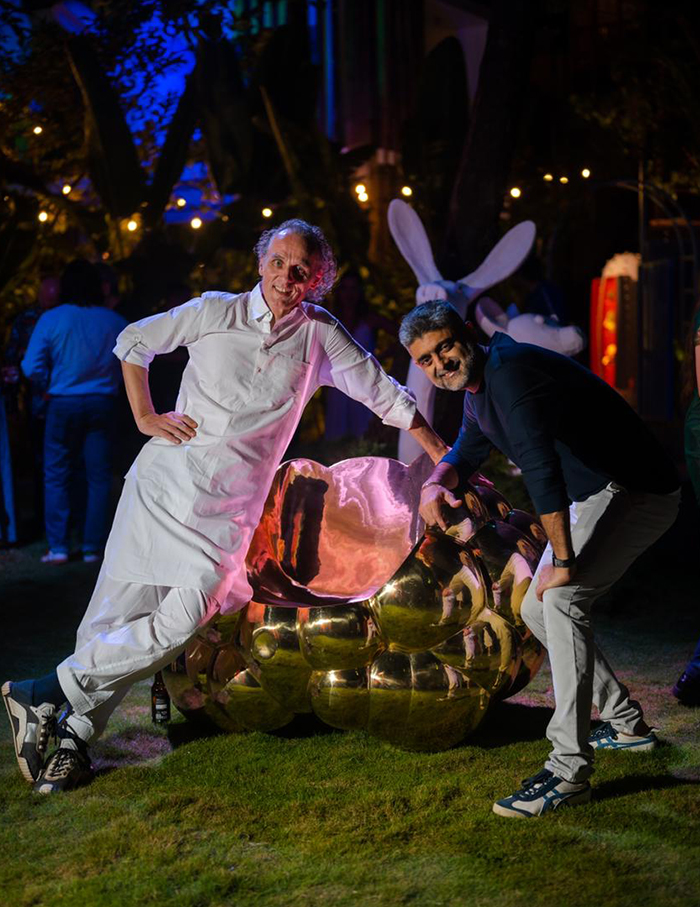 With the design philosophy of 'crafted with drama', the brand also collaborates with several international designers like Karim Rashid, Matteo Cibic, Richard Hutten and others. 
"Functional art", a collection designed by an exclusive selection of designers, represents each artist's style in their own narrative where each piece has an individual identity and  character.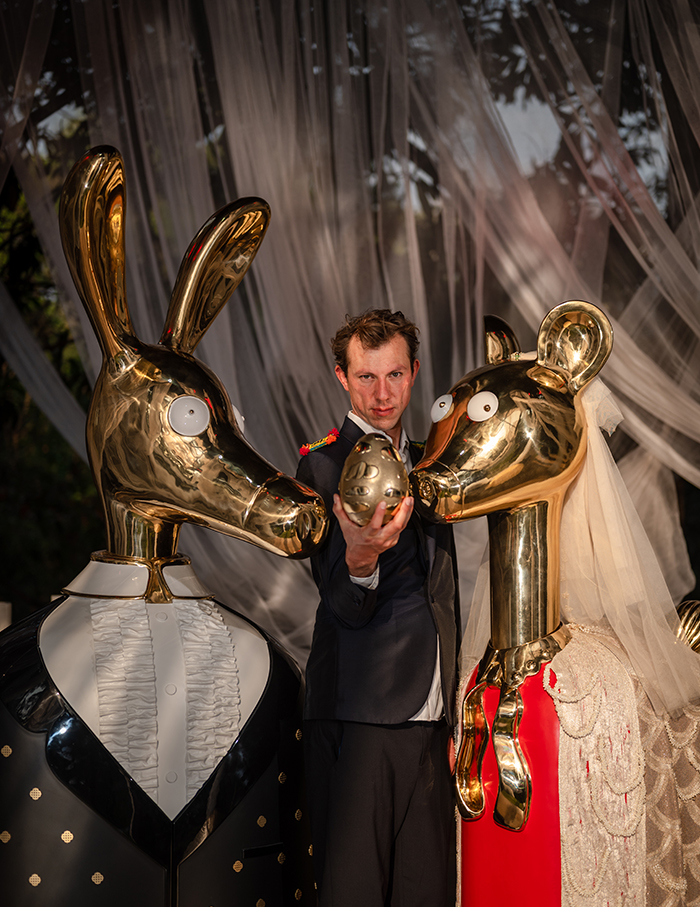 2017 was the year Ciuco, the Italian starboy of Scarlet Splendour was brought into this world by designer Matteo Cibic, a mastermind in luxurious fun who redefines boundaries of form and function. One of the best sellers for Scarlet Splendour, Ciuco is a brass donkey head sitting atop a resin lined shirt. With knobs for buttons, he opens up and reveals a spacious cabinet within. Ciuco has enjoyed his share of fame, which includes being a showstopper at the Vogue Trunk Show 2019 in Kolkata.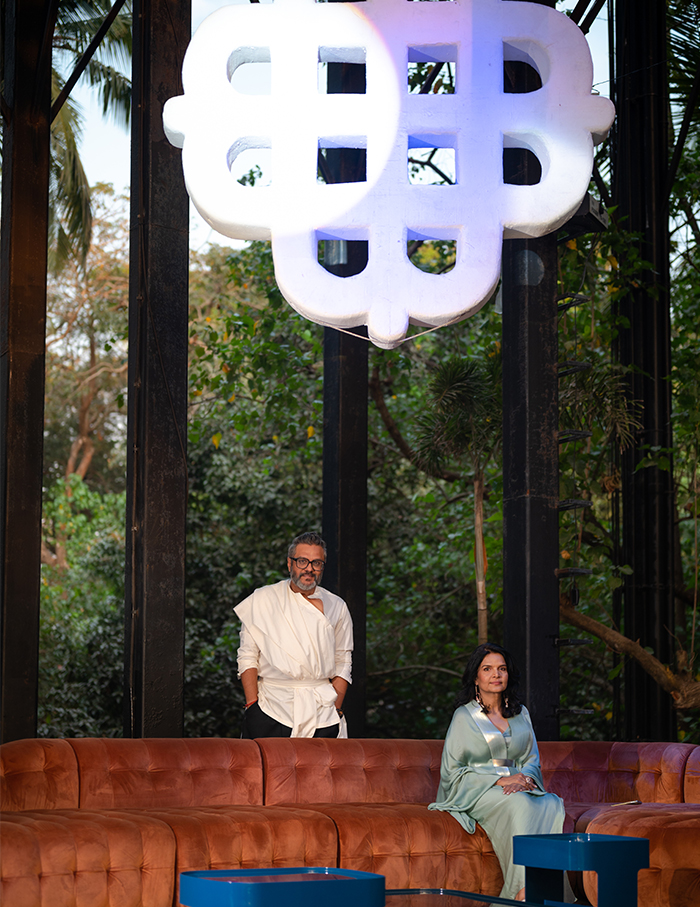 Our dream boy met his match in an extremely theatrical way. We wouldn't expect anything less from him! While travelling and exploring the streets of Goa, he came across Luna, and it was love at first sight—the air seemed sweeter and the world a better place. Luna too fell in love with Ciuco. Come on, who wouldn't? 
Spending all their time together, Ciuco decided a beach proposal was the way to go! Signor Ciuco went down on one knee and asked "please be Mia Sposa" Luna said si! and they decided to get married in Goa itself. Along with his family at Scarlet Splendour, he decided to bring a celebrated fashion designer to design an exclusive dress for their beloved Luna.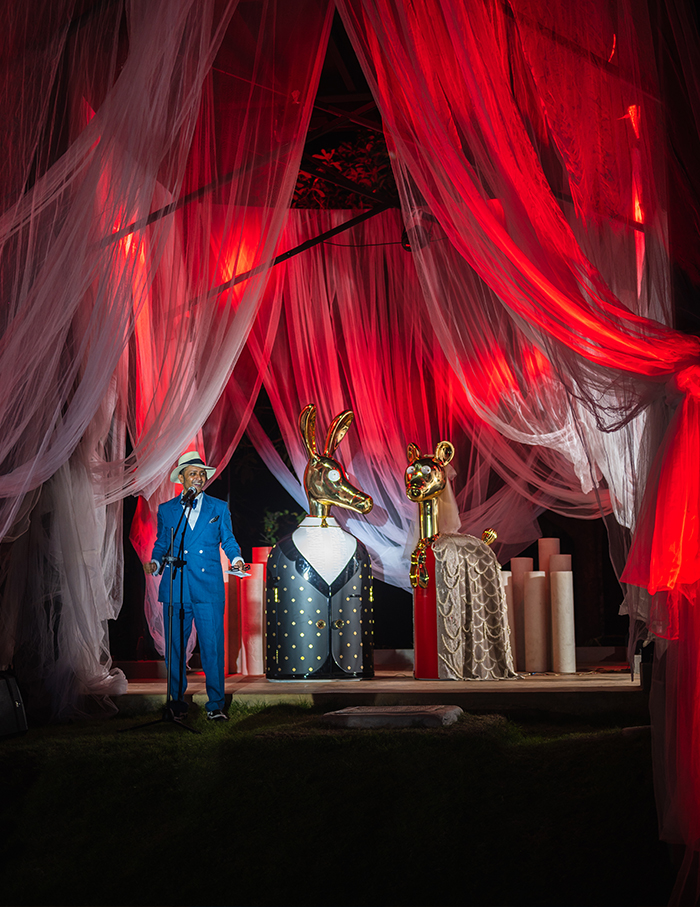 This wedding exceeded any party Gatsby may have thrown. The exclusive celebration included Scarlet Splendour's friends and family from Kolkata. The birth giver himself, Matteo Cibic flew in from Italy to witness the ceremony.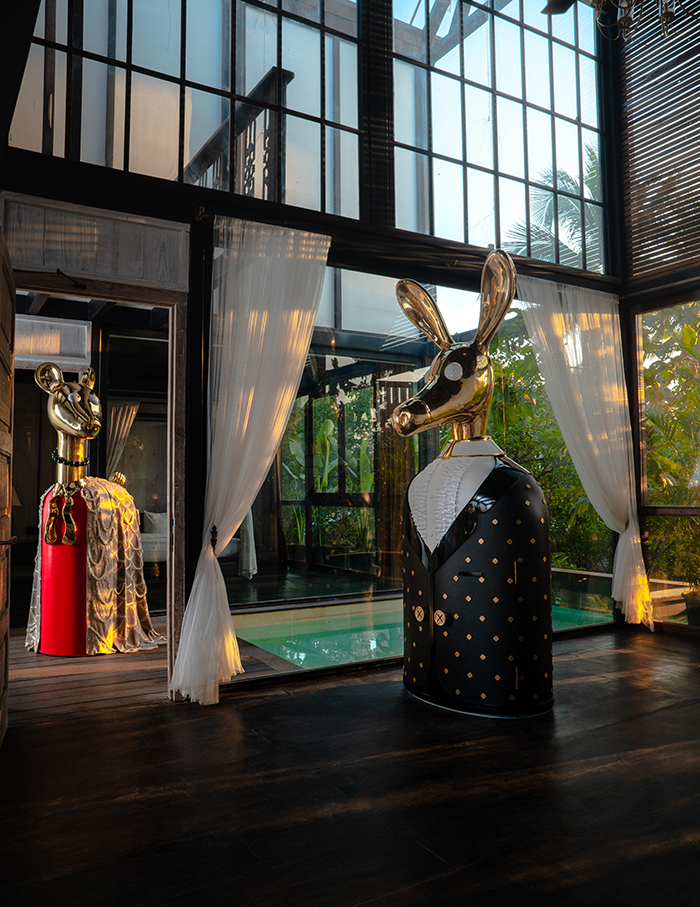 The wedding, being held in Vagator, a seaside town, made all of Luna's bridal dreams come true. With the melody of crashing waves, surrounded by lush greenery and overlooking the sunset, Luna was welcomed to the family with open arms. 
You may also like: Architect and designer Aline Asmar d'Amman debuts her exquisite furniture capsule range for The Invisible Collection at Paris Design Week