Homes
Weave House— Morph Lab intricately knits together spaces and people in this massive 20,000 sq ft multi level house in Kolkata.
FEB 17, 2023
| By Tamanna Doctor
In this crazy quilted life, we're all woven together. The residential interior-architecture project designed by Morph Lab brings to life effortless connections and transitions by being interwoven seamlessly.
Founder Sahil Jain and Ajinkya Manohar along with their team Eshita Chopra, Surabhi Shinde and Shrikant Jaiswal of Morph Lab inculcated innovative concepts in their ideation, design practice and execution process to make this 20,000 sq ft home in Kolkata, housing a joint family, possess a comprehensive sense of warmth.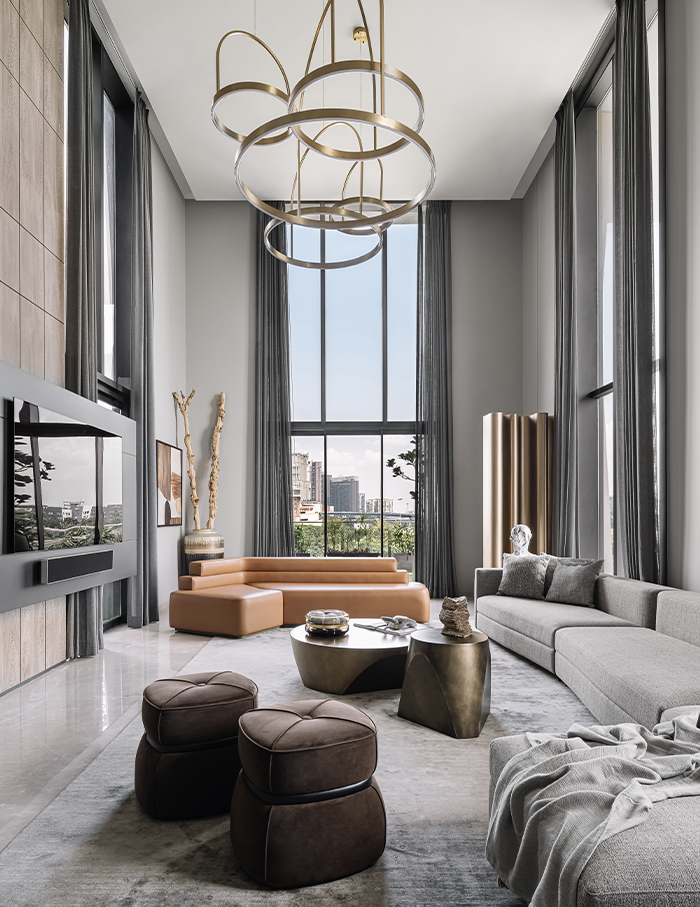 Curious brief
Context, constraints, and the curiosities. These are the key philosophies that the designers had in mind while designing the home. As the home caters to a joint family, it needed to be built in a manner where they're all interconnected, without compromising their privacy. 
"A challenging aspect was to design a four floor haven while maintaining the integrity of the residents via each floor, and also at the same time connecting them." quote Sahil and Ajinkya.To maintain a sense of seamless modernity, the designers have employed different materials, textures and colours.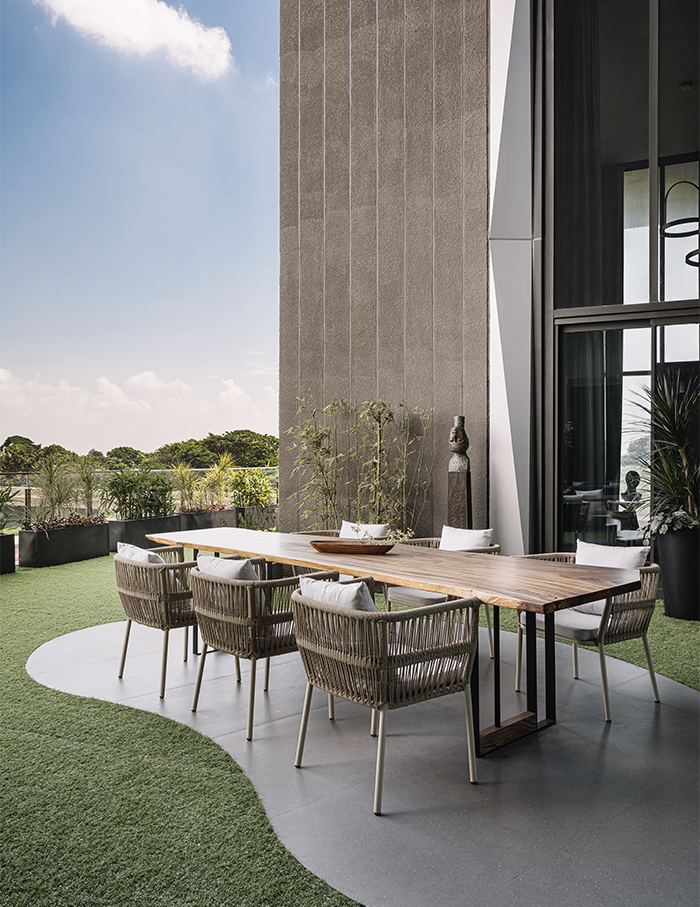 Tour the home
The tour generally does not start off with a design element, mind us, but this element deserves a separate section of its own. The staircases. This home has three distinct staircases that stand out on their own. Crafted in mild steel and glass, the widespread geometric elements seamlessly connect the triple height spaces.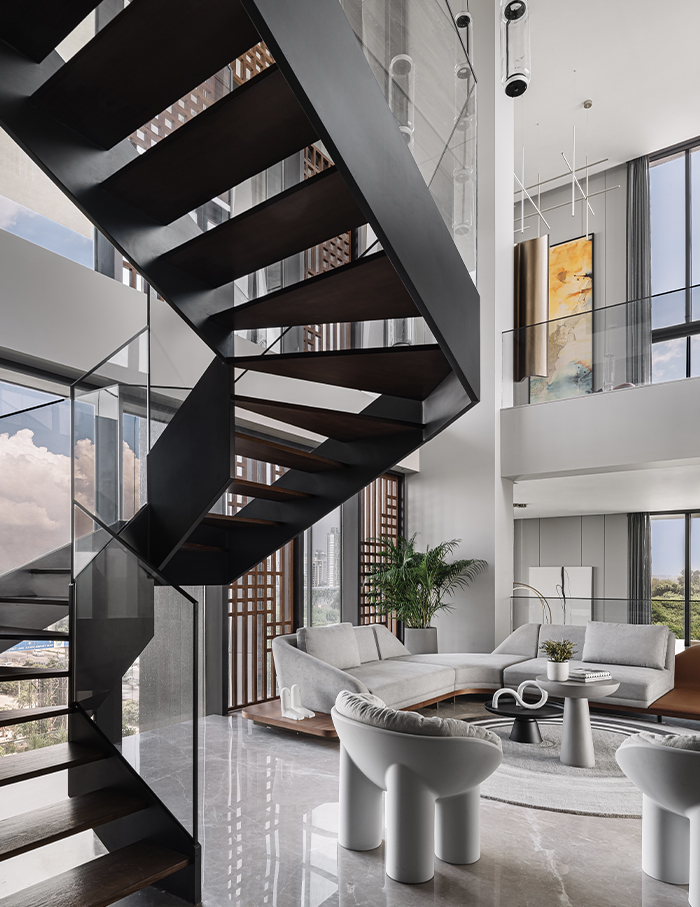 The artistic furniture and accessories in the 4 storeyed home follow a colour palette of pastels, tans, beiges and rusts. The home is tied in together with an interconnection of visible elements and details like eccentric lighting, jaali clad windows and terrazzo and marble textures.
Styled by Meetu Swani, the usage of houseplants add warmth and breathe life to the spaces. Modern art in the form of sculptures and abstract paintings serve the same purpose.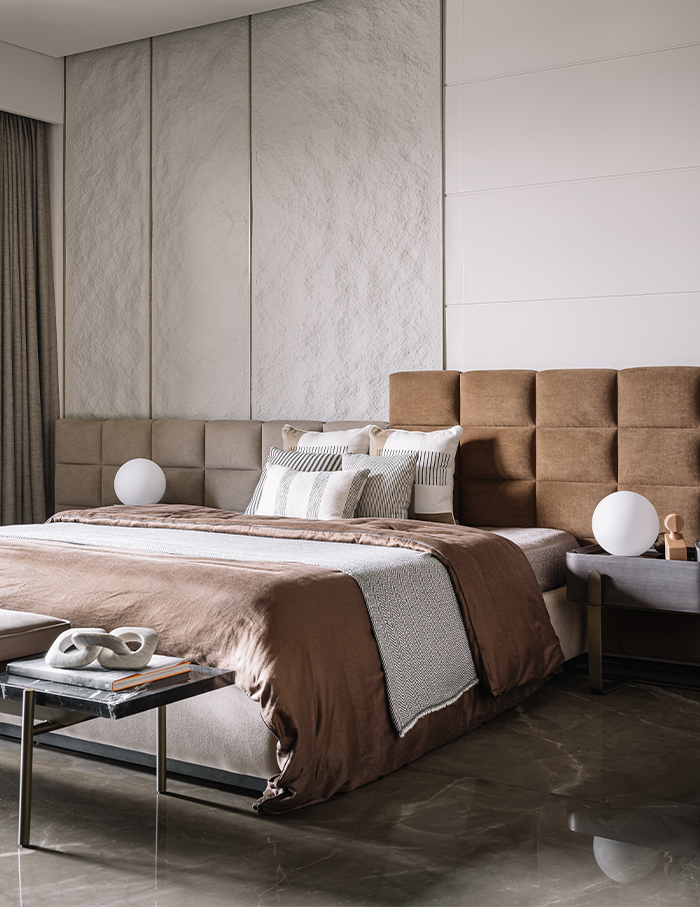 With expansive windows and dramatic open spaces, copious amounts of sunlight luminate the space. The storage areas are well concealed to keep the spaces lean and clean. A sense of comfort is offered and yet the grandeur of the place still remains intact.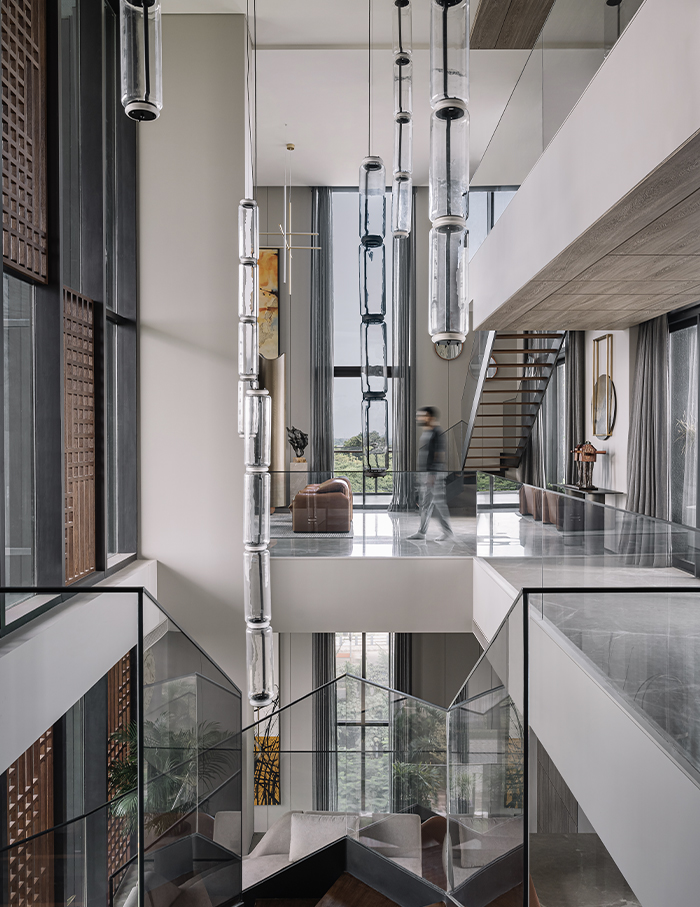 Last but definitely not the least, the terrace in this home has an absolutely breathtaking view. It is a quaint space which is ideal for hosting family barbeque nights.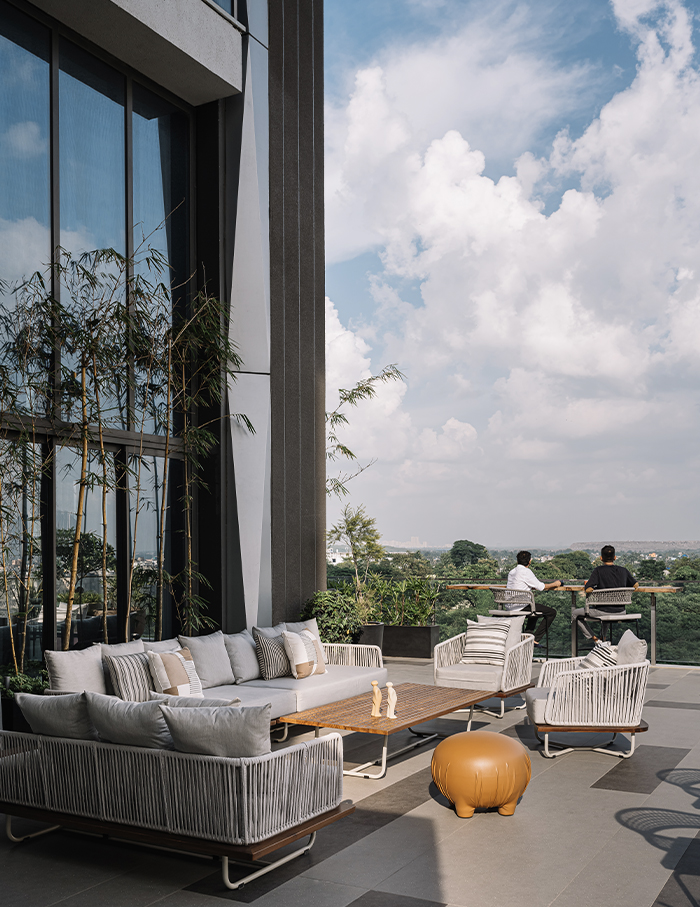 Ideas to bookmark 
"A luxurious feature that's unique to this home are the steel staircases that uniquely connect each space. The façade of these three staircases is unlike any other. All 3 are unique and are a mix of minimal but modern and seamlessly interconnect the double and triple height spaces, which are a play of volumes," concludes Sahil and Ajinkya.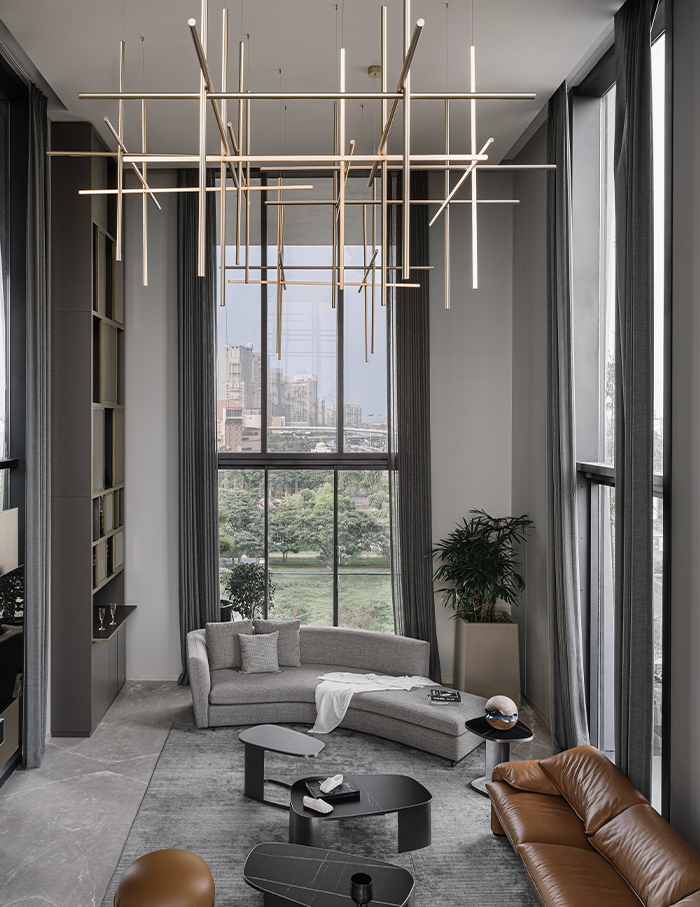 Scroll down to see more glimpses of this home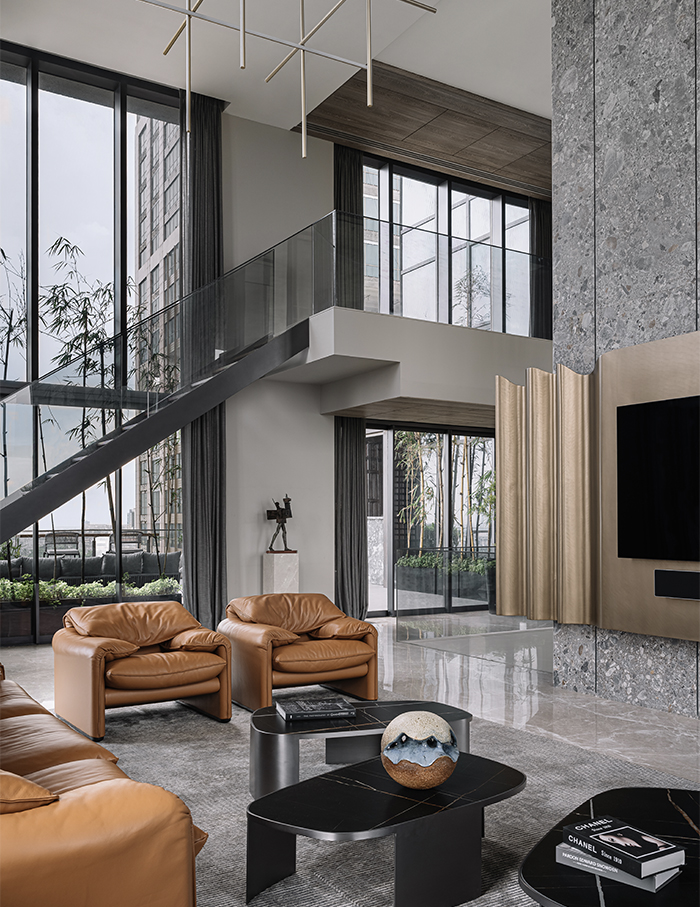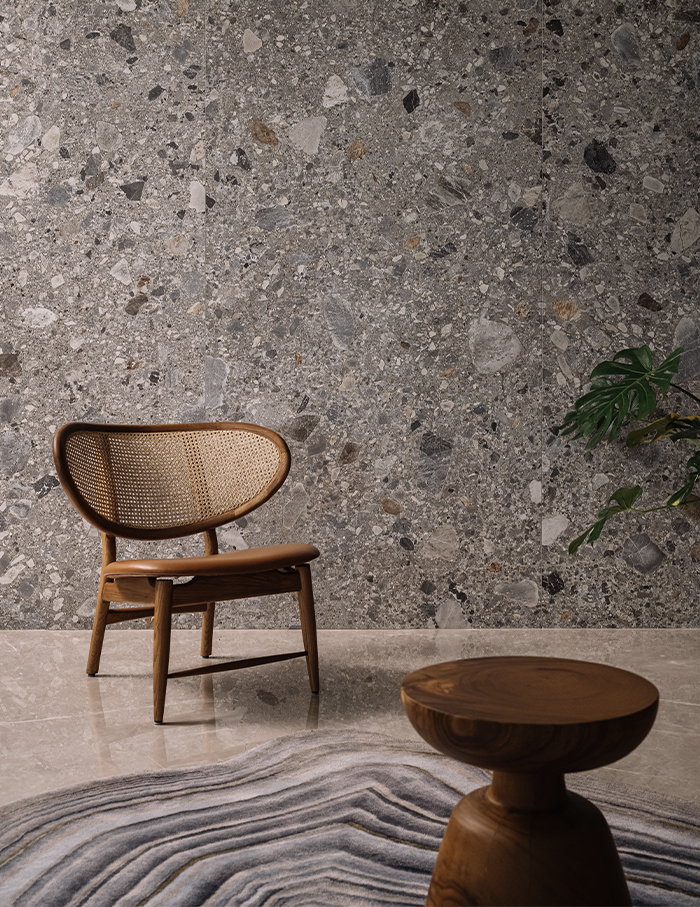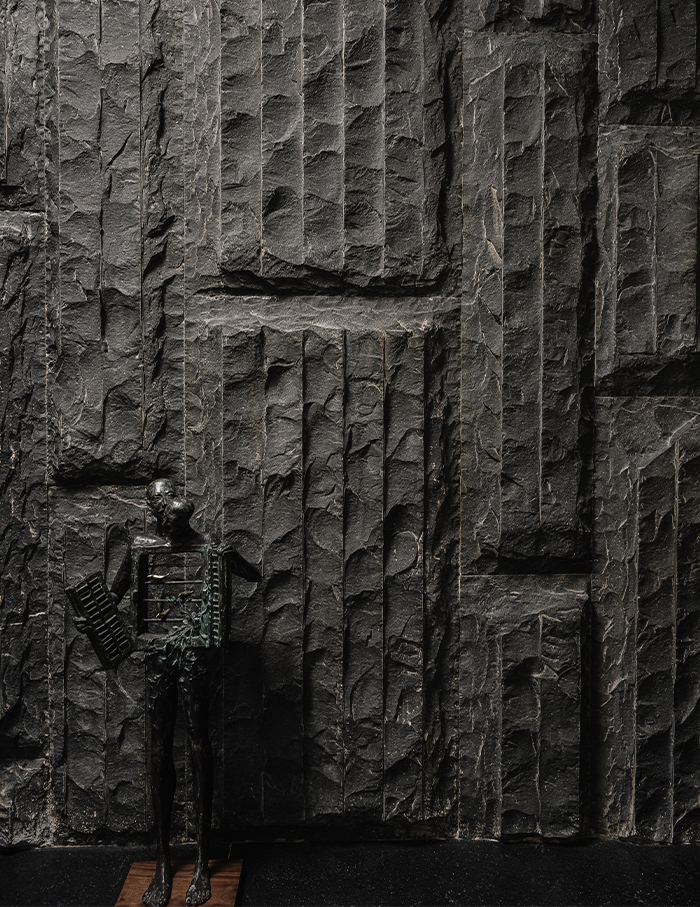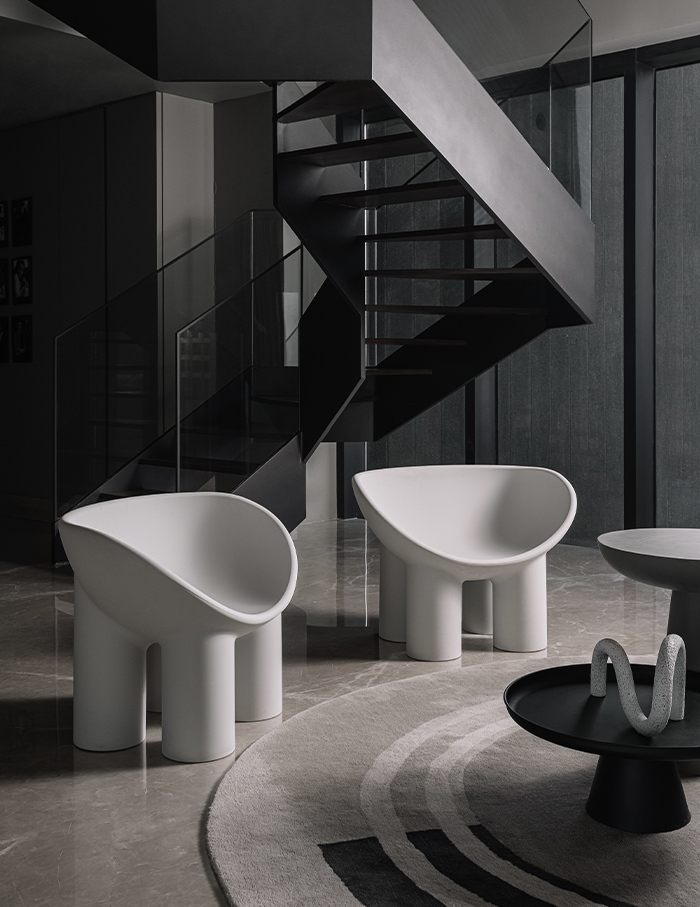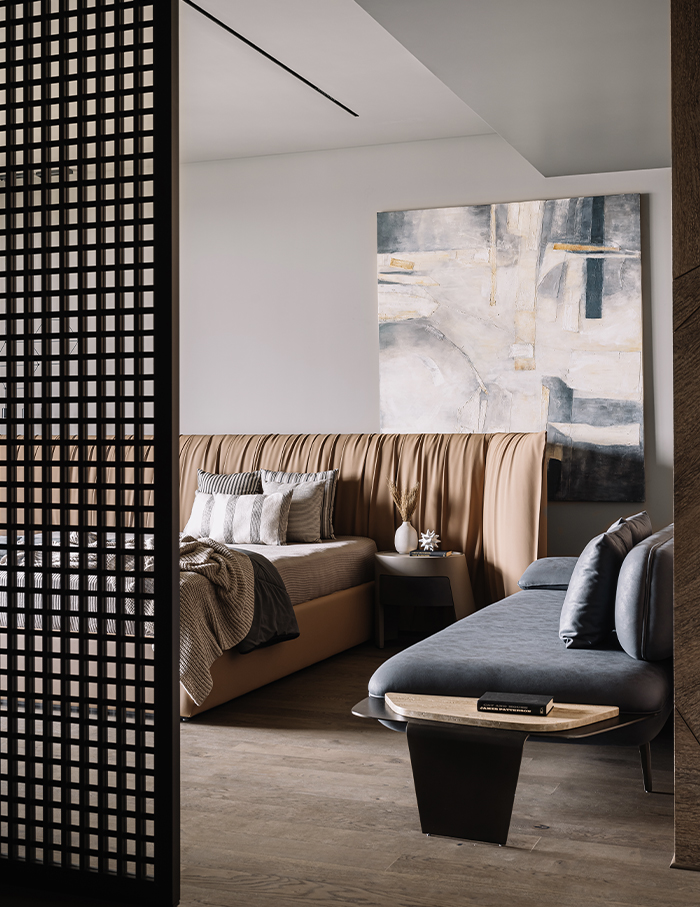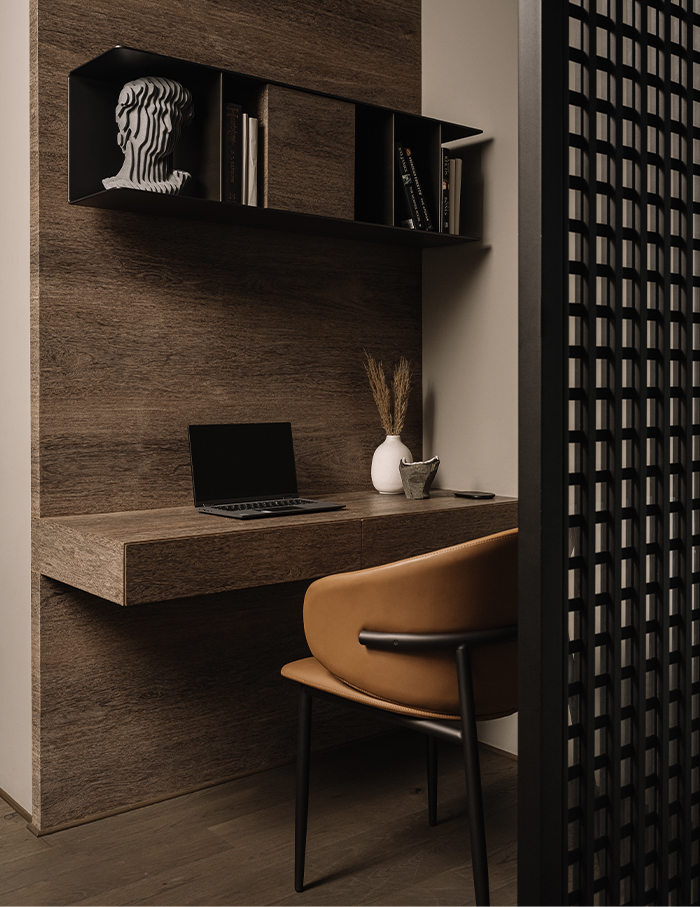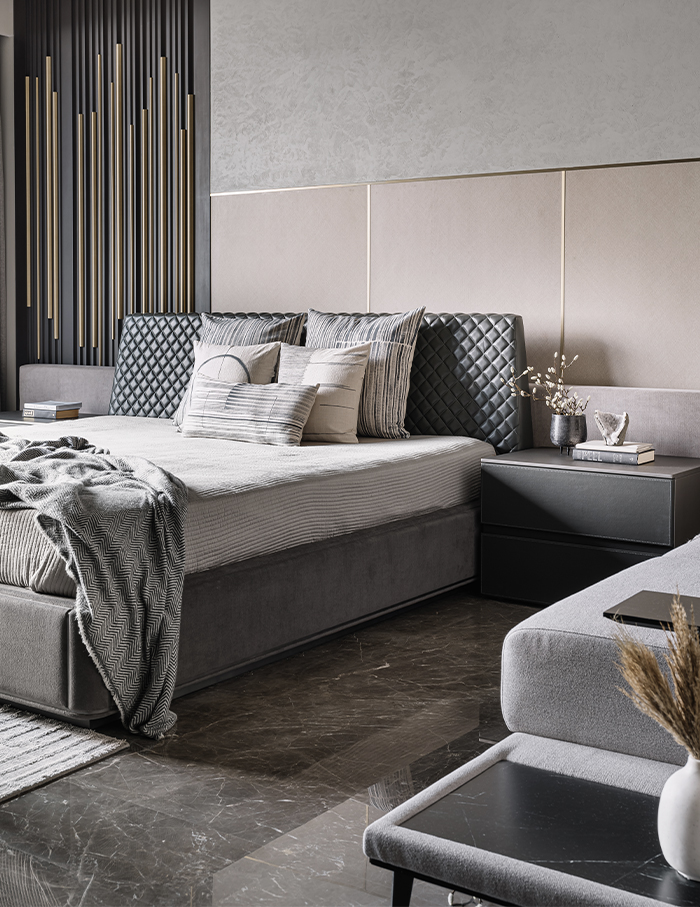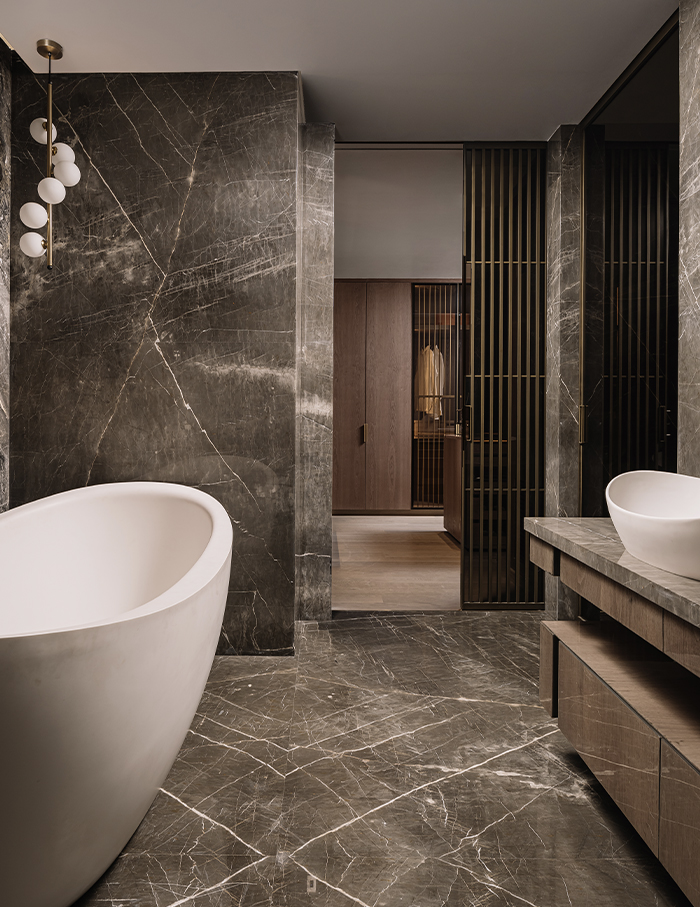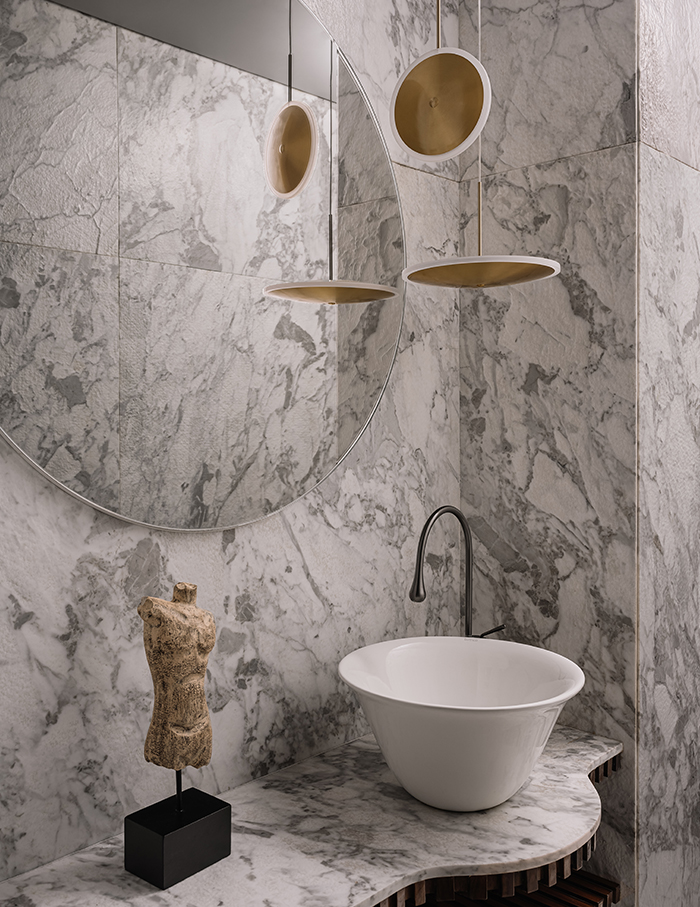 You may also like: This 3,500 sq.ft. home in Bengaluru designed by A Sketch is a combination of rustic essences with contemporary elements