Design
Vitra Design Museum X Gunjan Gupta—A collaboration we didn't know we needed
OCT 11, 2021
| By Twinkle Tolani
Women in design, or any other field, are beginning to fill big shoes—their own. The exhibition »Here We Are! Women in Design 1900 – Today« at the iconic Vitra Design Museum strives to balance the lack of representation of women in the history of design. India's very own designer, Gunjan Gupta and curator Khushnu Hoof have participated in the exhibition. 
Specifically, it is the Boriwalla and Kapdawalla Bicycle Thrones by the designer that made it to Vitra's list of acquisitions for the exhibition. Both the pieces speak of India's culture and practice, and Hoof, the curator and co-founder of Studio Sangath in Ahmedabad, could sensitise with this.
"The Bori Throne designed by Gunjan Gupta is interwoven in societal concerns and its expression through design. Made of everyday objects, highlighting local techniques commonplace in India—the Bori Throne generates dialogue through the experiential encounters embedded in the mind. Coexistence, paradox and bringing the common man's reality in the forefront—this throne celebrates luxury and craft through an act of symbolism," elaborates Hoof.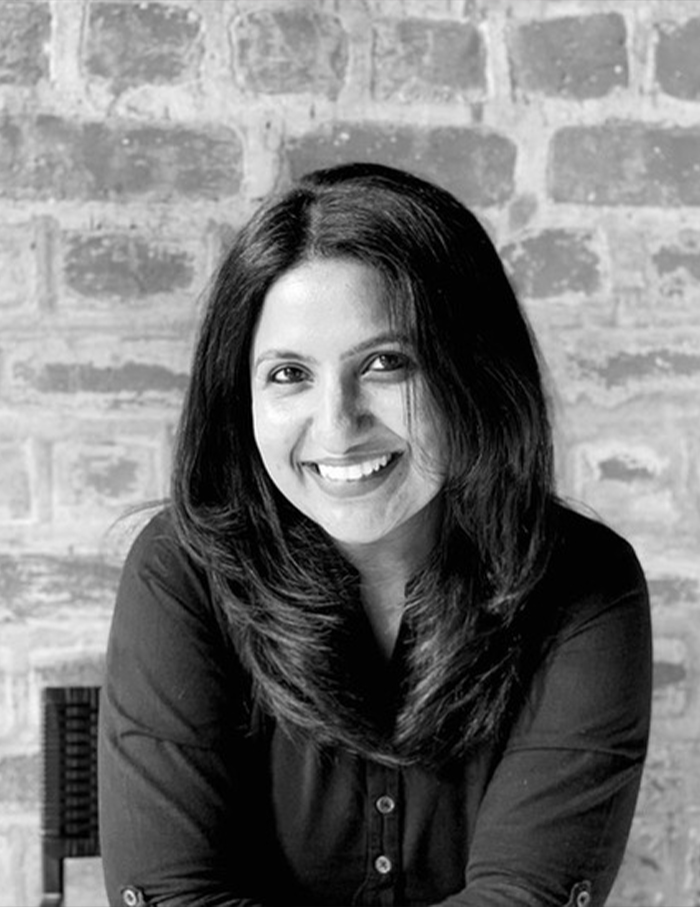 Gupta, who completed her bachelor's in 1993, eventually established her practice called Studio WRAP in New Delhi in 2006. The studio focuses on luxury interiors, furniture and products, and the very name of the practice hints at their modus-operandi. 
"When I started out my design career, I would stare at the Vitra collection of chairs awestruck and studied them with an obsession at college—could not imagine that my chair would one day become part of this timeless and iconic collection," expresses the principal of Studio Wrap in elation.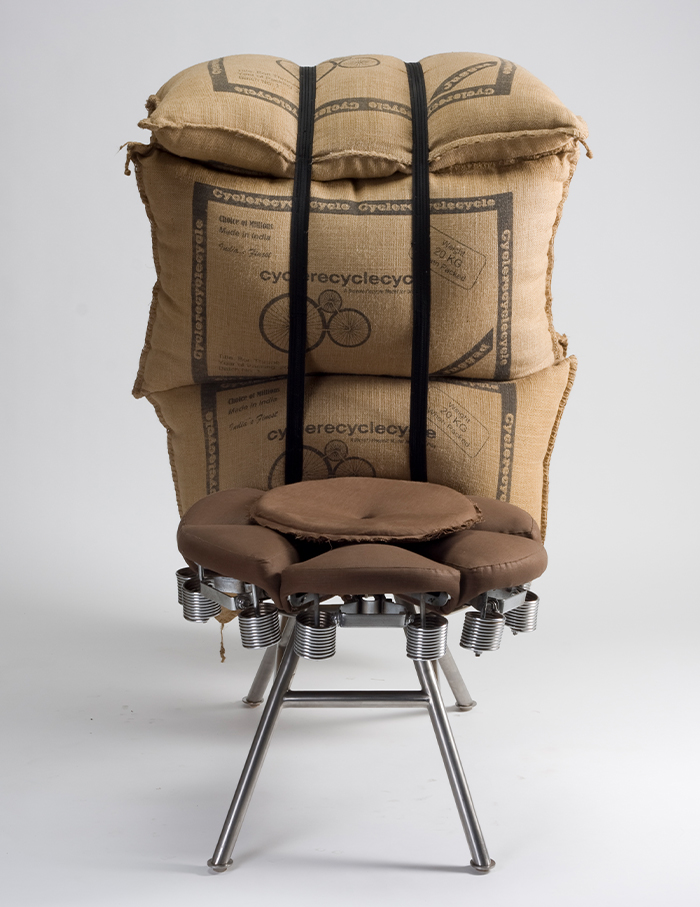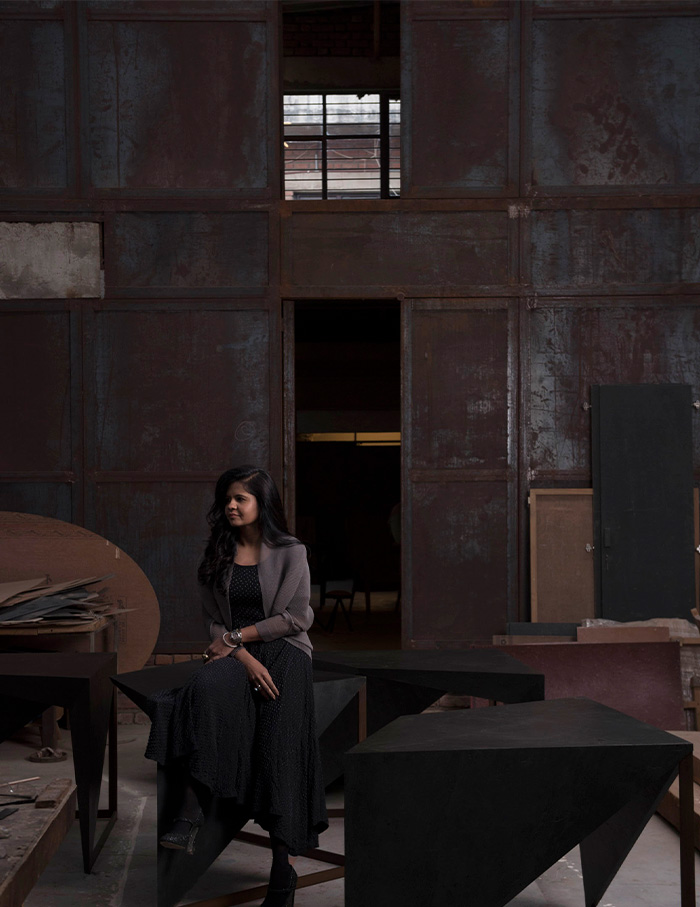 The word "wrap" vehemently points at Gupta's fascination with casements and how mere wrapping or dressing can completely metamorphose a product—both functionally and aesthetically.
Grounded by her roots, the designer's works are exemplary of her India-inspired muses. "India is a land of paradoxes, and I find the contrasts in material and popular culture very inspiring. The tension between old and new, high and low, jugaad and master craft is where my creativity lies," elaborates Gupta.
The designer's trajectory is a long period of steady and consistent efforts. The Vitra Museum is not Gupta's first international acquisition, and leaving her mark on the international design circuit has not been a smooth ride.
"Women-led design practices are often perceived as hobby-based initiatives or garage businesses. To break this stereotype has been a challenge. Another major stereotype is that a woman's success has to be at the cost of her personal life, which is not true at all. I think women have an innate ability to multitask and think deeply and sensitively about various issues—especially the areas that interface with design and consequently living. As a woman and that too one of colour, it has taken me a long time to get my point across in the International world of design which is largely male and white," shares Gupta.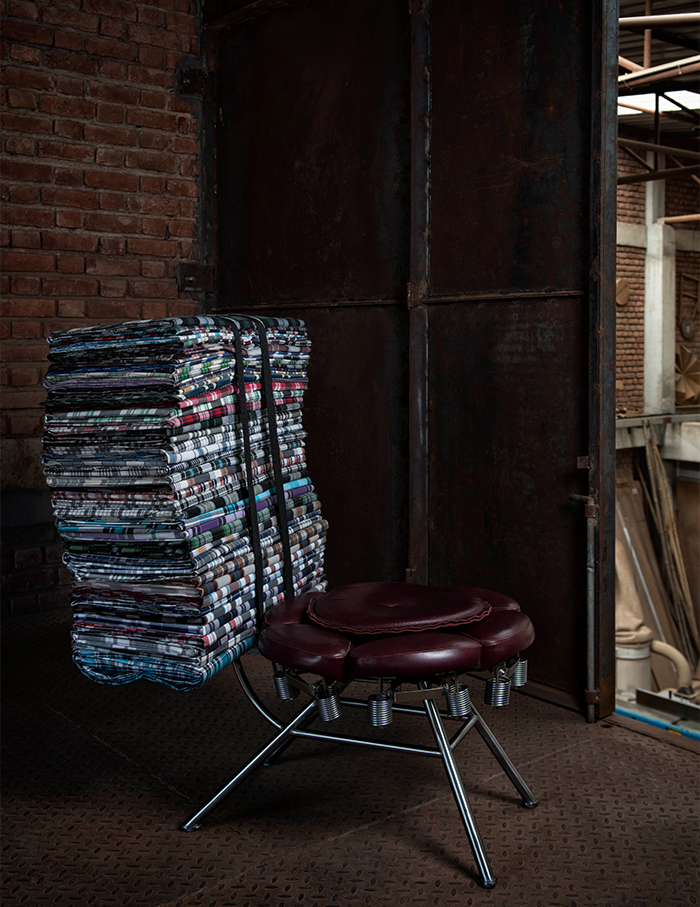 Women have contributed to design since the very beginning. The sudden surge of women in design is not a result of more women entering the field but more so of their bequest remaining unregistered.
Gupta exemplifies, "The whole exhibition is curated fabulously by Susanne Graner and her team for an in-depth understanding of women's journey in design. I found room one particularly fascinating with the examples of designed objects by women before the arrival of the more well-known names like Eileen Grey and Charlotte Perriand. The Loheland School in Hesse, Germany, attended by Sarojini Naidu, enabled the professional development of women and was the first example of social design in the world. The exhibition talks about how women are associated with textiles and needlework so strongly, not as an act of choice by them but a strategic decision by design institutions. An interesting revelation was to note famous women in design were dwarfed by their male counterparts. Striking examples include Jeanne Touissant, the designer of the Panther series, which make the face of contemporary Cartier and Ray Eames, commonly known as Charles Eames' helping hand."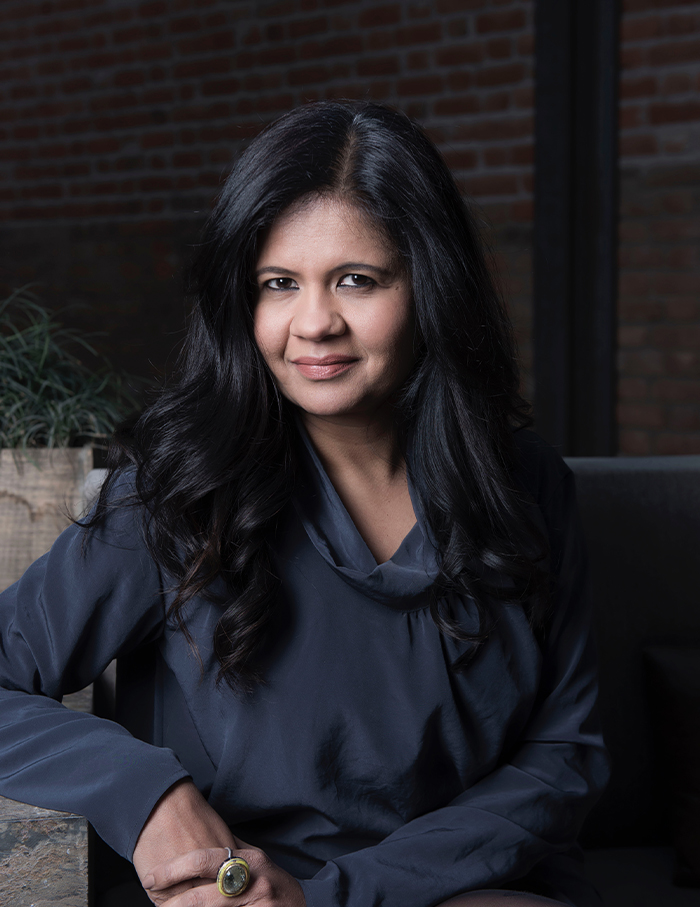 As an artist, an exhibitor and a woman, Gupta has aspirations for the exhibition. "I would love to see more women in design—I would like to see a shift where women do not second guess themselves and go ahead and execute that brilliant idea. A lot of ideas by women end up in trash cans due to their lack of confidence. I think this needs to change. In India—the Devi was credited with all creation, and women were part of our Shilpa Shastra traditions—the proof is everywhere of this great legacy we have of ancient Indian arts that were not gender-specific. On a personal note, I was delighted to be among the company of well know contemporary women designers like Matalli Crasset, Hella Jongerius and Faye Toogood," concludes Gupta.
If you drew inspiration by reading about this collaboration, make sure to check out Todo Paintal's debut solo art exhibition at 79