Homes
Vibha Saraf weaves a gripping narrative through distinct textures and colours in this home inspired by everything
OCT 27, 2021
| By Kashish Kaushal
Channelling contrasting moods for all the different spaces, this 1,550 sq ft home in Pune is inspired by no single style. Principal architect of Vcreate Designs Vibha Saraf has paid attention to the nitty gritty of design and conceived this house influenced by everything. 
Tasked with designing a house that would be a unique expression to its homeowners, Saraf has managed to devise a variety of spatial experiences in this house. The aim was to provide a quirky space that exudes an effortless, understated luxury.
"We closely worked on design details using different textures, colours, prints and patterns to mix and match them and create this abode. Our design philosophy embraces chasing colours, mismatched furniture and random inclusions while being extremely low maintenance and functional," adds Saraf.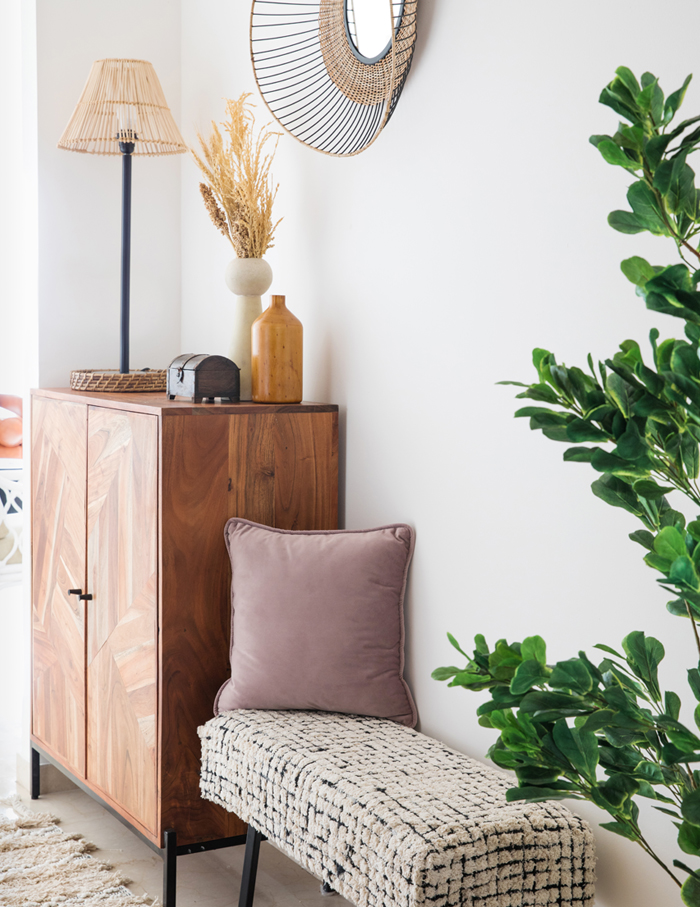 Christened The Whimsical house, it is a perfect example of breaking all the rules and unlearning design theories through experimentation and genuinely having fun with the design process.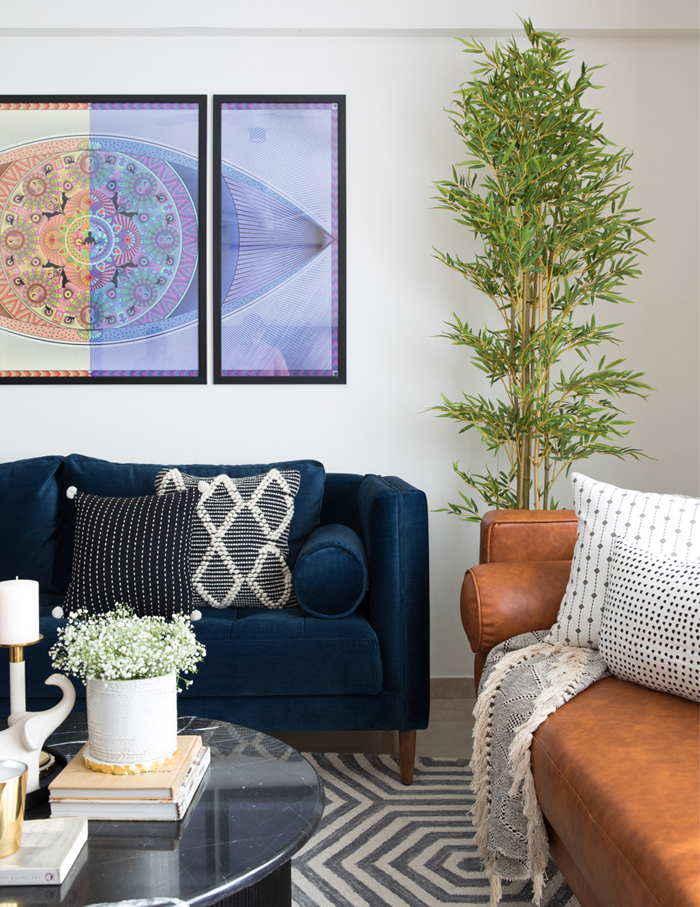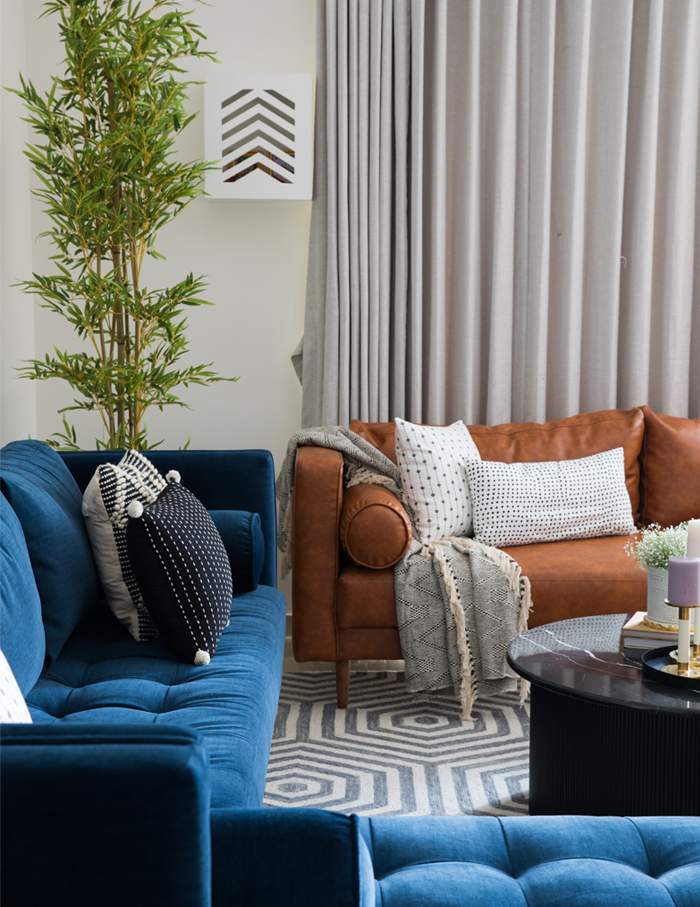 Featuring resplendent textures, intense hues and shapely silhouettes, this home is a lesson in combining the sensuous and the striking. Solid colours are balanced with intricate patterned upholstery, pop art colours with bold geometric black and white patterns and subtle colours are offset with rich finishes.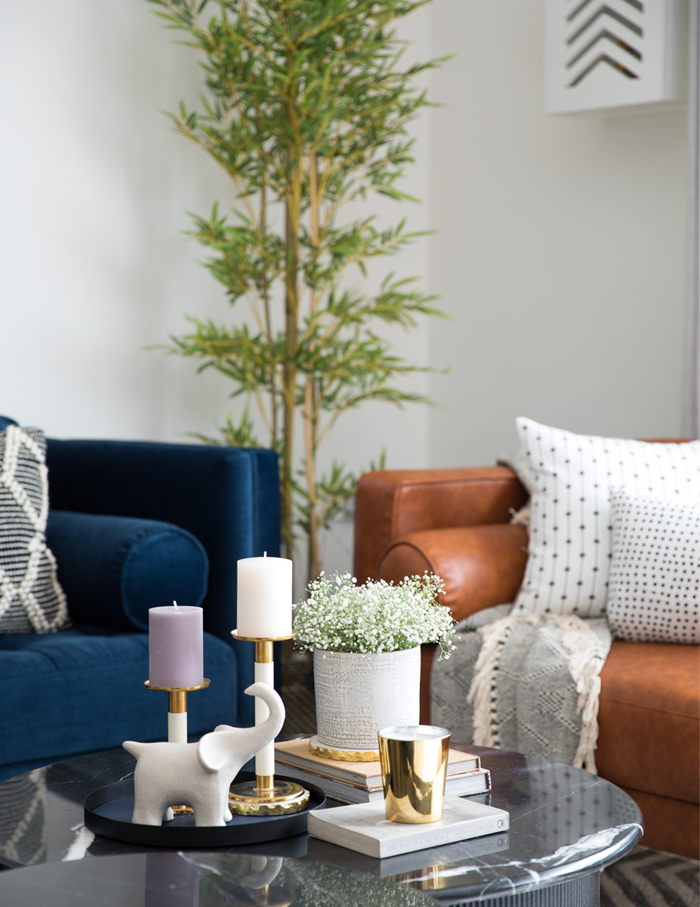 Inundated with natural light, the entrance foyer marks the beginning of a lighthearted, bright, and functional home. A solid wood cabinet with a satin finish is used as an entrance console cum shoe cabinet with a textured bench on the side.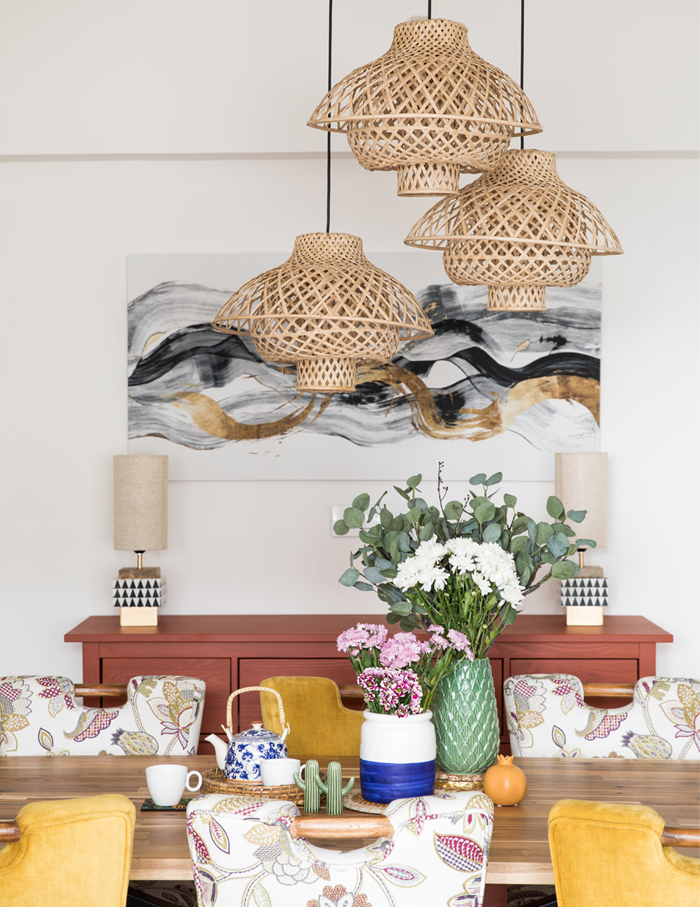 A tranquil nook for some down time or a cool space for entertaining guests, the contemporary living room is crafted with a twist of mid-century style. On the other hand, the dining area has a demeanour that is unrestrained, fresh and detailed.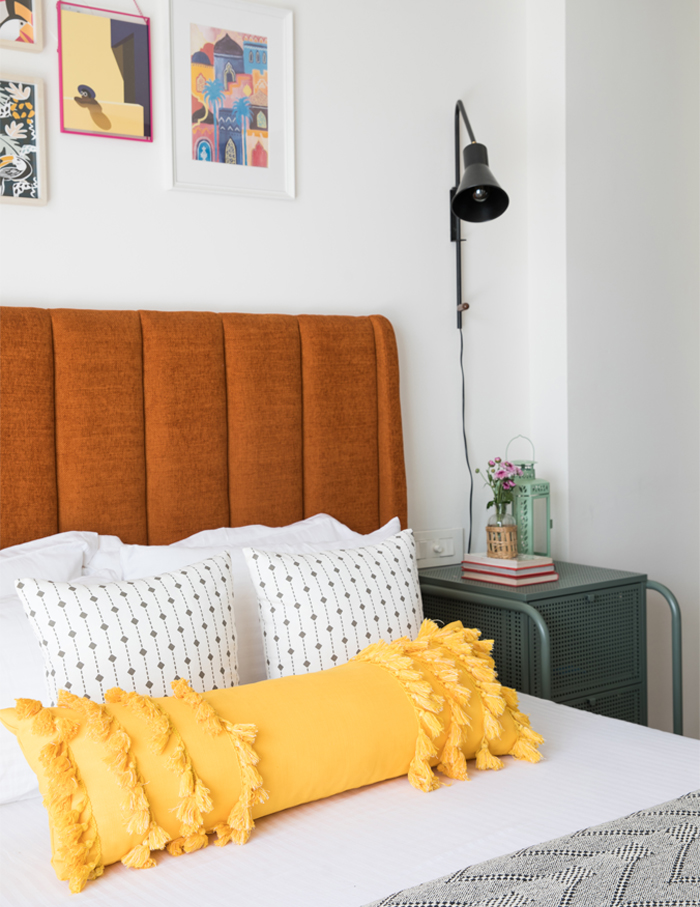 There's personality in every turn of The Whimsical House as its three bedrooms witness a stark contrast from the drama of the more social parts of the house. Oozing comfort and tranquility the bedrooms infuse an energy that rejuvenates just as it relaxes.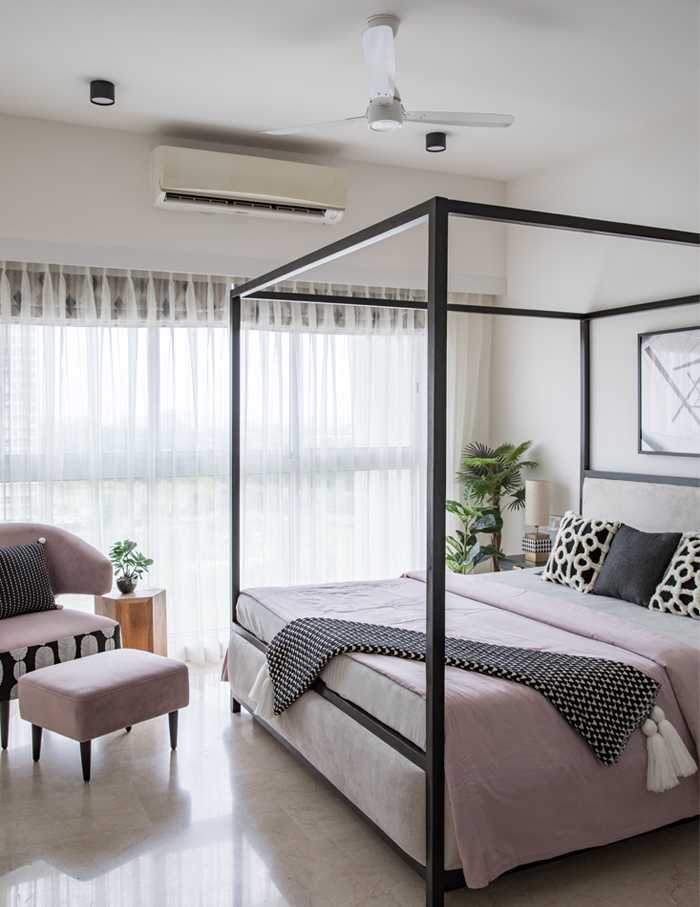 Planning the bedrooms was an uphill task for Saraf as the clients wanted different concepts for all the three bedrooms. To combat this challenge, she kept all the walls white while playing with different styles of furniture and colour palettes, depending on the concept of that particular room.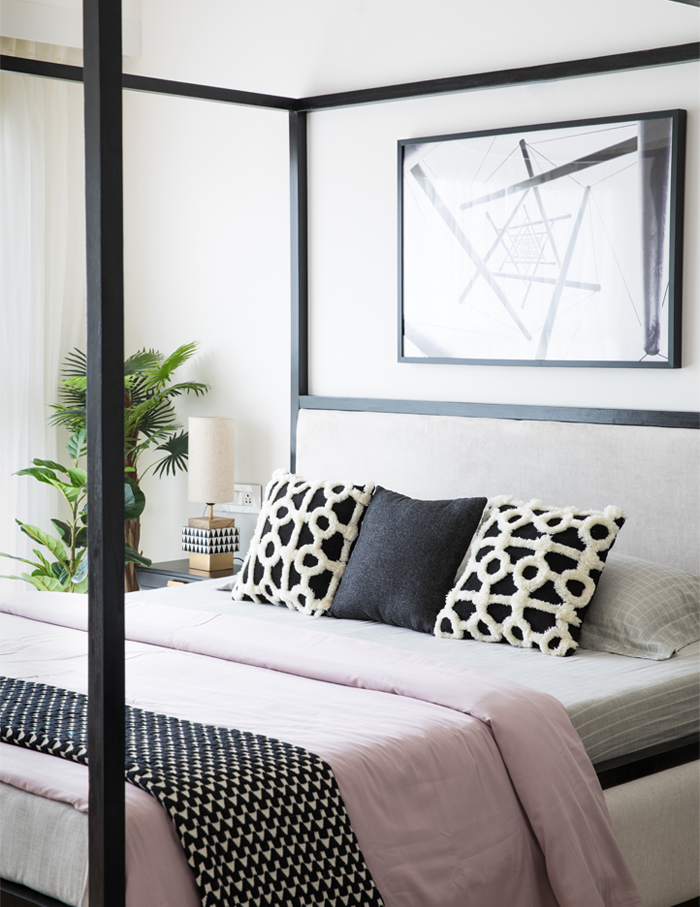 The first bedroom entails a joyous approach with its quirky colour scheme, prints and bold geometric patterns. The second or the primary bedroom on the other hand encapsulates a minimal, modern, yet regal approach. It's a little luxe, a little edgy and a whole lot of classy.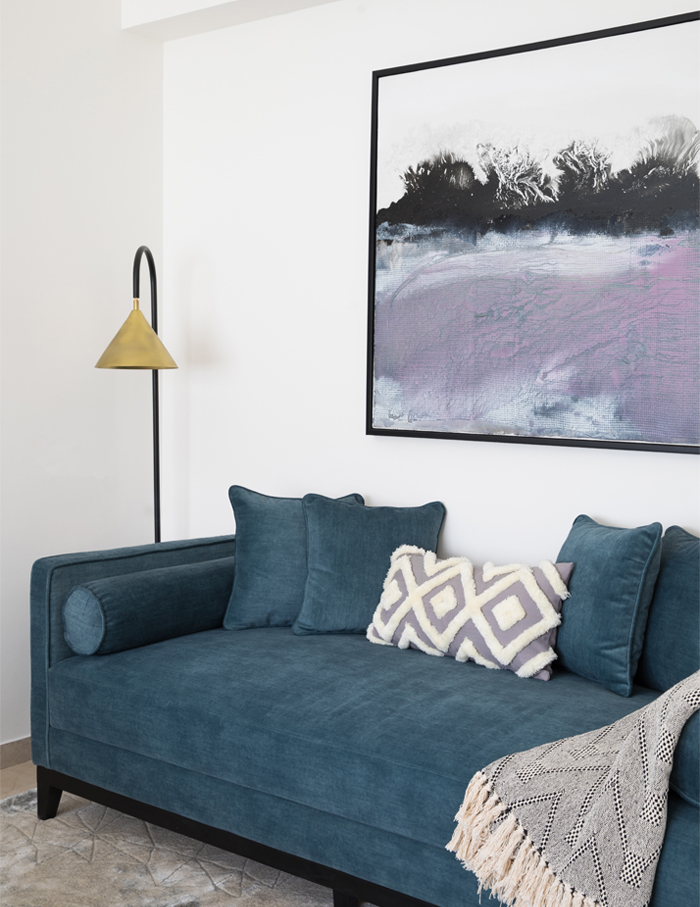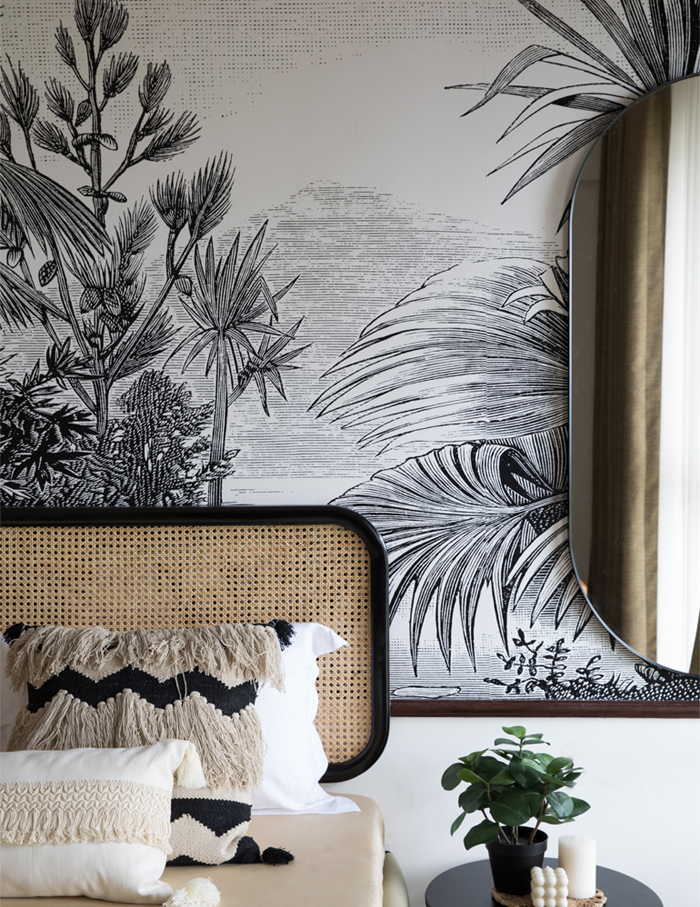 Lastly, the third bedroom makes a bold statement with its tropical and boho combination. From banana leaves to fan palm leaves to areca palm leaves, the black and white printed wallpaper covers them all creating the focal point of this room.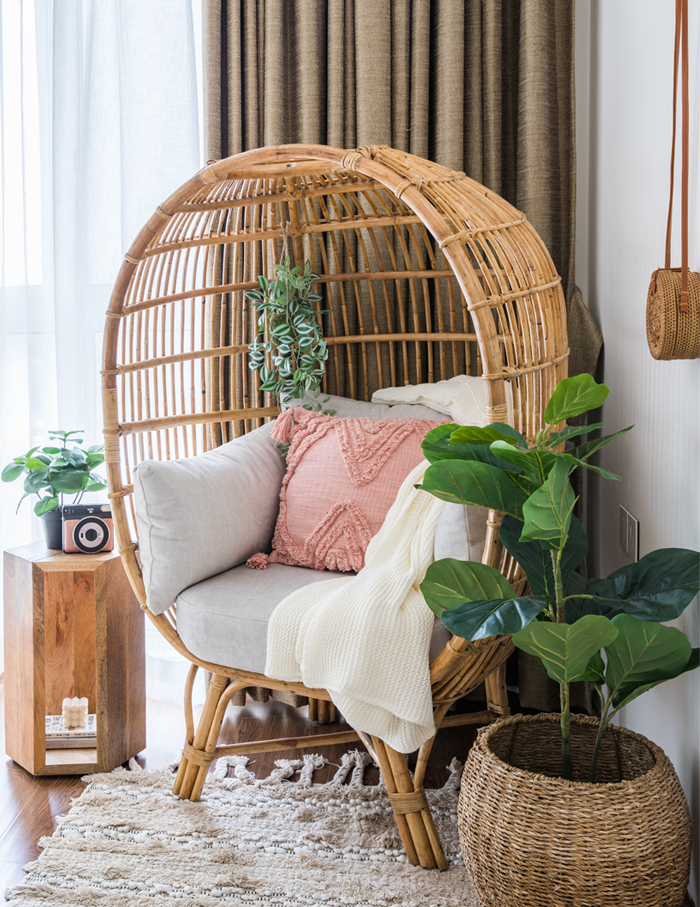 "While we had great fun in designing this home, we're more than thrilled with how it has shaped up in an organic manner to become this elegant, homey yet magical place. An escapist's haven, it will feel like stepping into a different world, unique because it's put together with a rapturous passion," concludes Saraf.
Scroll down to see more glimpses of the space—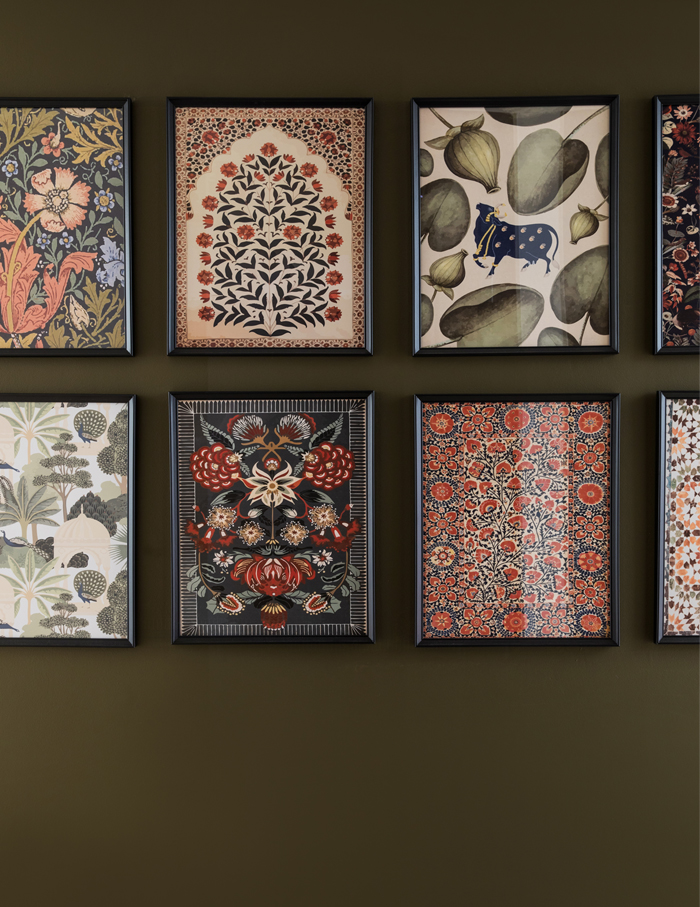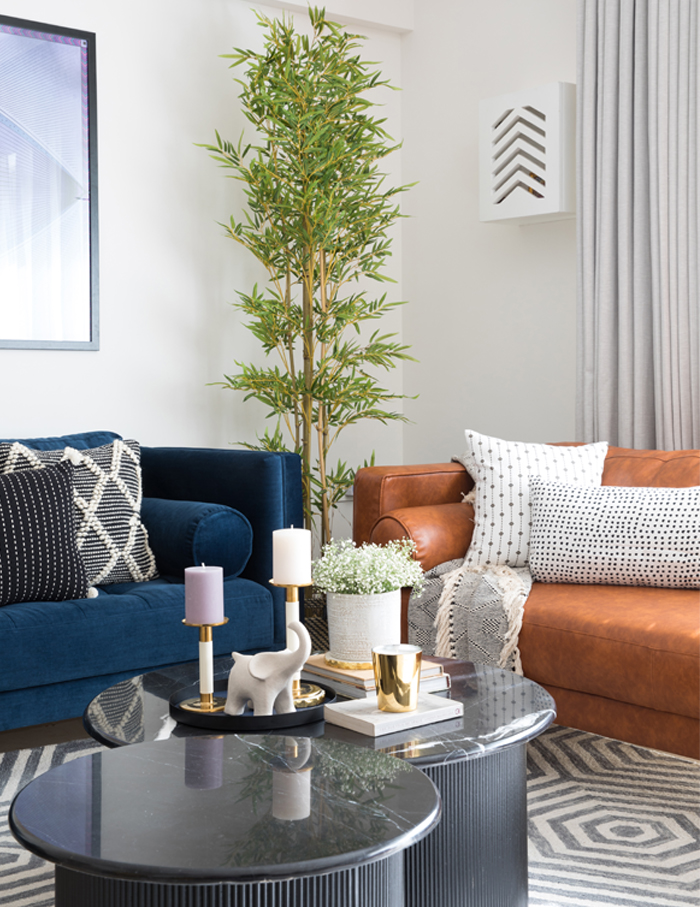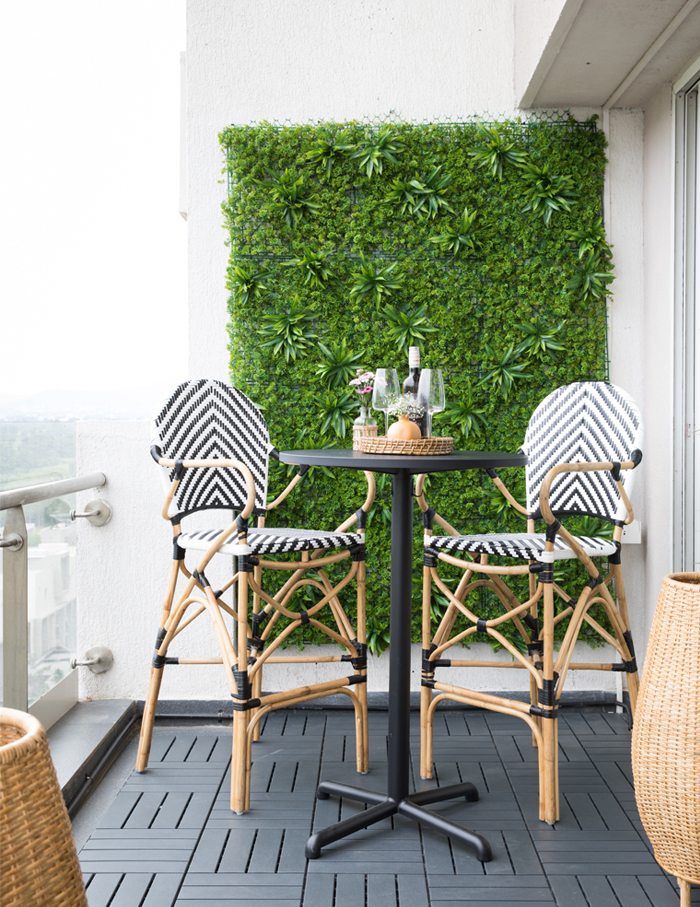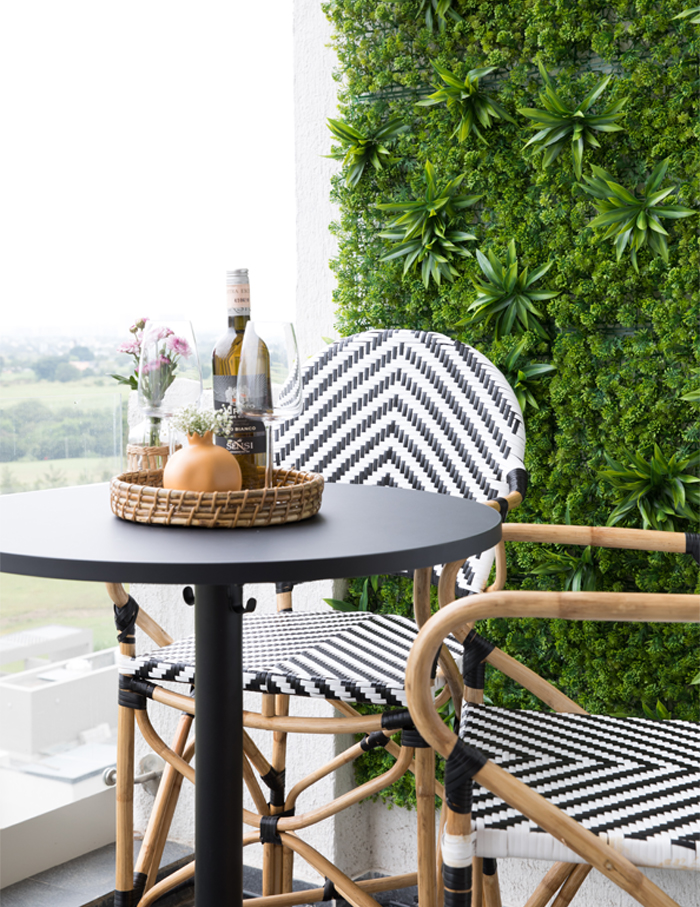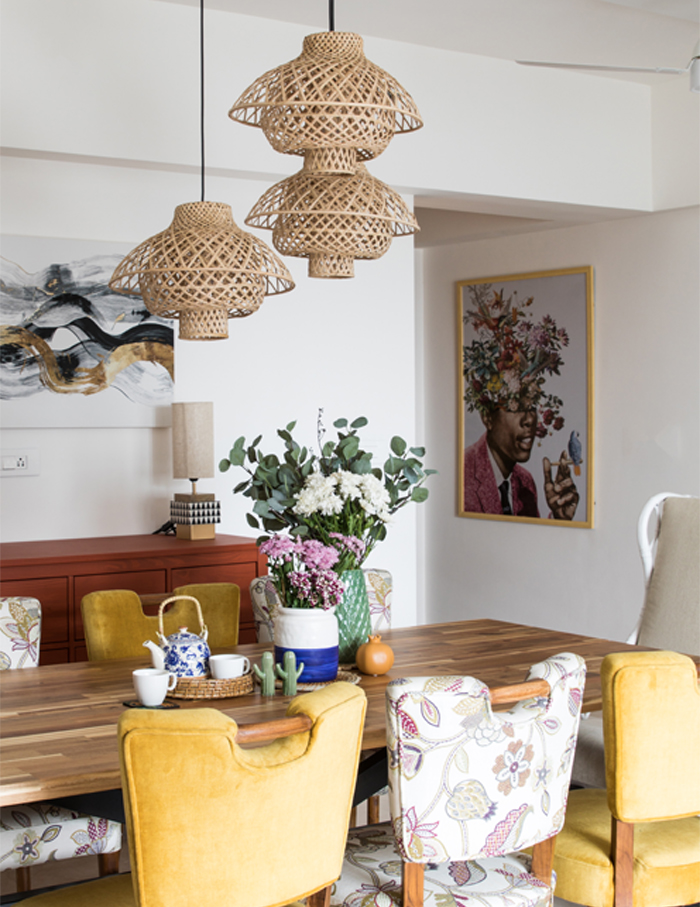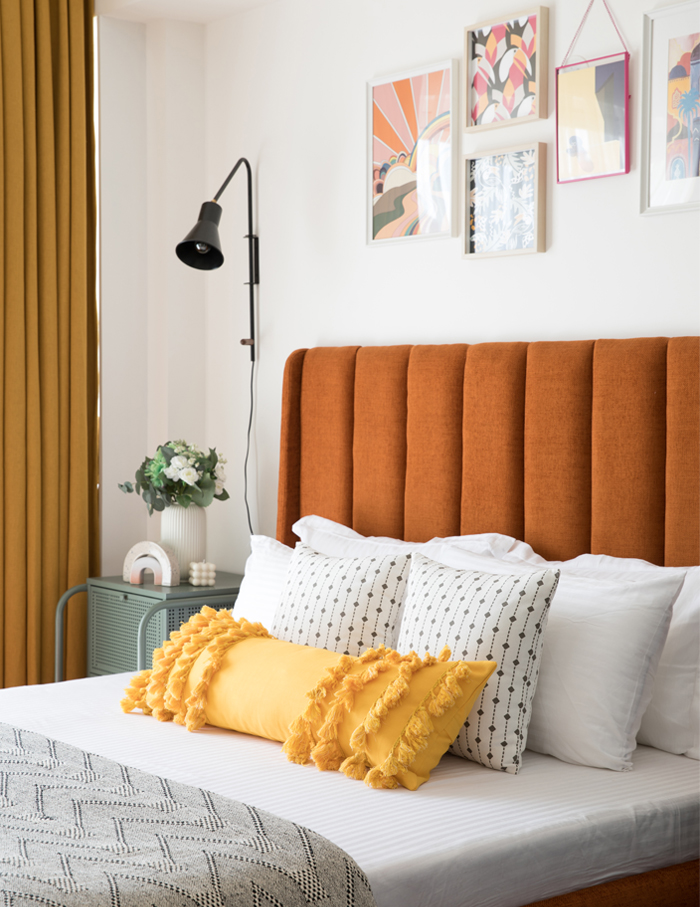 If you liked this pretty-as-a-picture house, make sure you checkout this expansive home by Usine Studio !