Homes
Uneven's Shourya Patel and Dexter Fernandes have curated this pristine residence in Vadodara
FEB 15, 2021
| By Saloni Rege
We love this pristine residence in Vadodara, which has been crafted by designer duo Shourya Patel and Dexter Fernandes of Uneven. It is soaked in a tranquil charm, contemporary in appeal and truly manifests minimalism.
The 3,000 sq ft home is a modest and elegant reflection of the homeowner's personalities. It radiates an angelic charm thanks to its monochromatic ensemble that's not without surprises.
The first surprise is the detailed feature wall near the foyer. It is made out of siporex blocks and acts like a visual continuum. But it is more than just the highlight in the home. It not just abuts a contrasting grey bookshelf (fitted to suit the homeowners' love for reading) but also conceals a home office.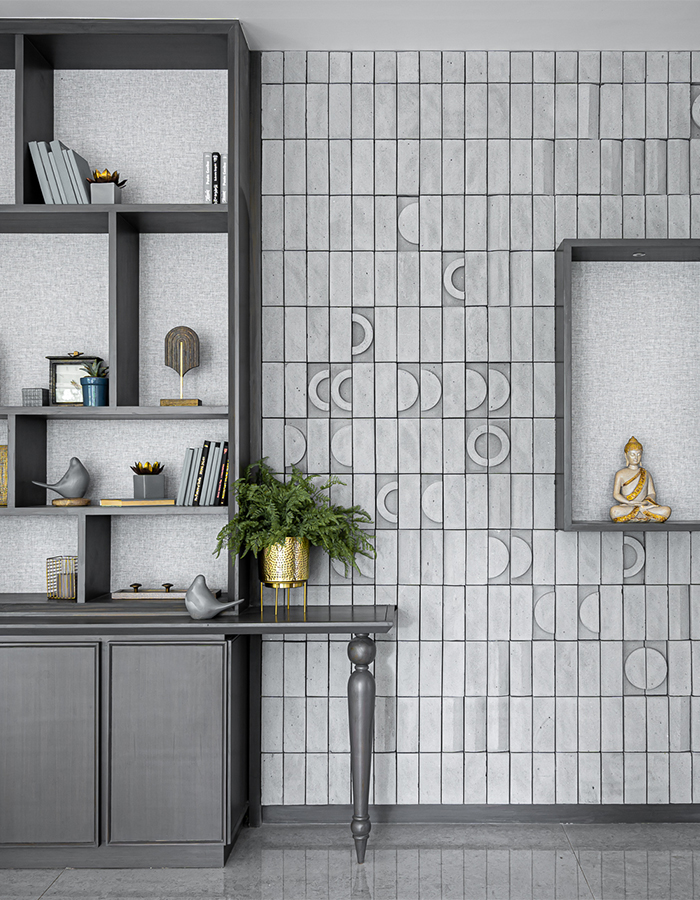 The wall faces a capacious living room, where a balcony comes into view. The latter runs a long way and connects to various parts of the house. No wonder that Patel and Fernandes say that the design process was "very exciting" from the beginning.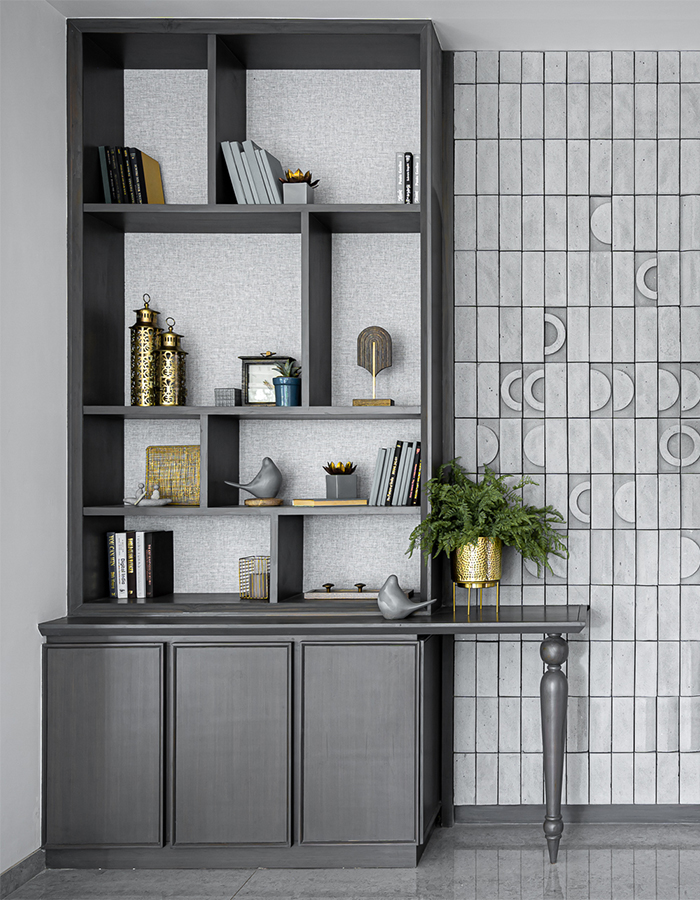 The living room is split into two zones with the help of a fluted glass partition with brass edging. While one side is a formal lounge, the other reveals informal living, dining and kitchen areas.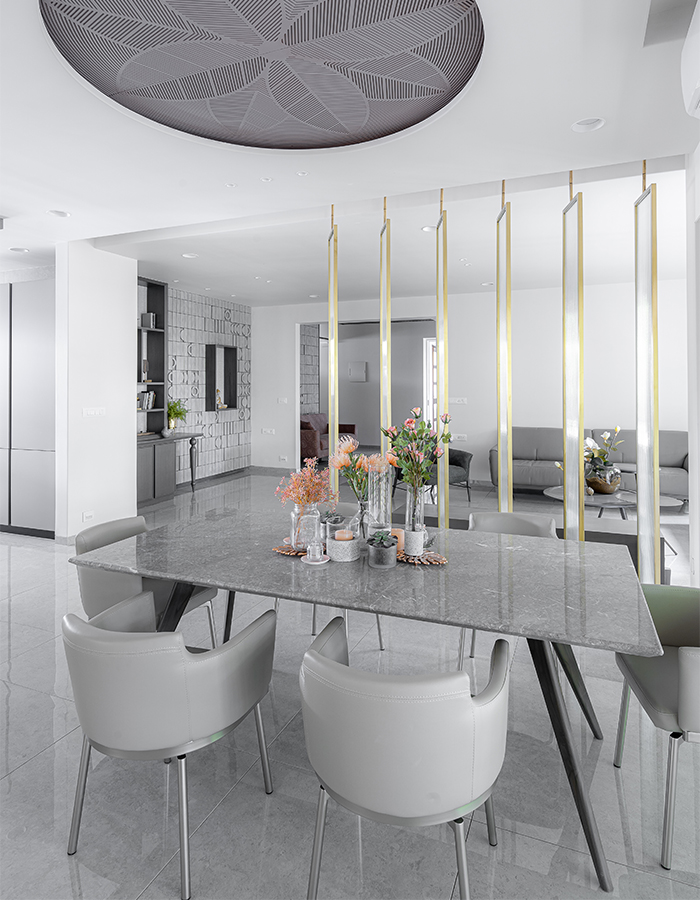 Shades of grey and white continue on, punctuated only by an array of textures and patterns such as the circular motif created on the ceiling right above the dining setting.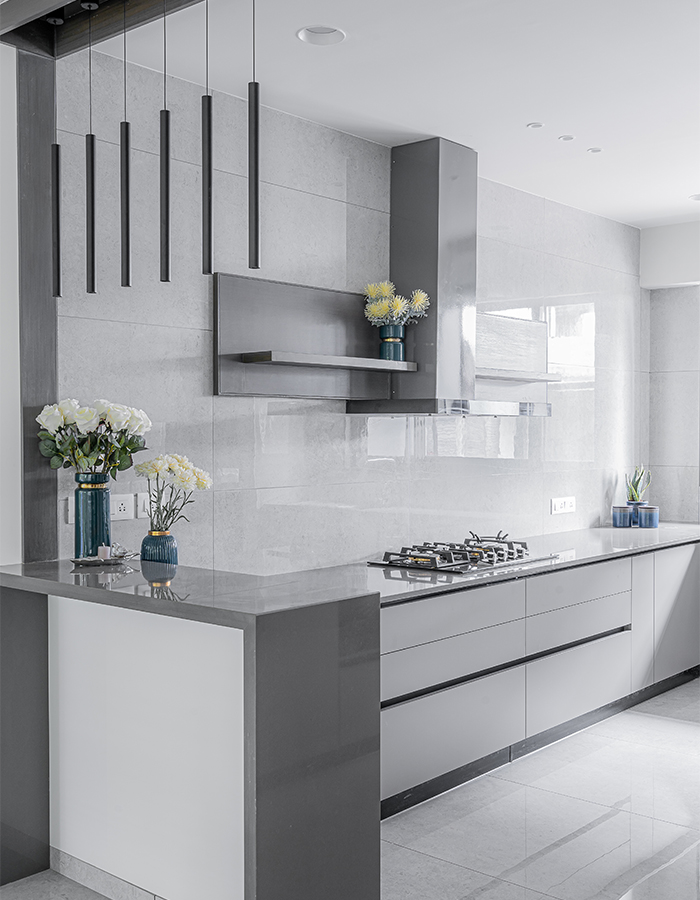 The master bedroom is in keeping with the theme of the home yet experiments with dark ceilings and flooring. Replete with a bed back wall in grey valchromat, it steals the show with its trifling detail in MDF. On the other hand, the master bath boasts a bold blue colour block.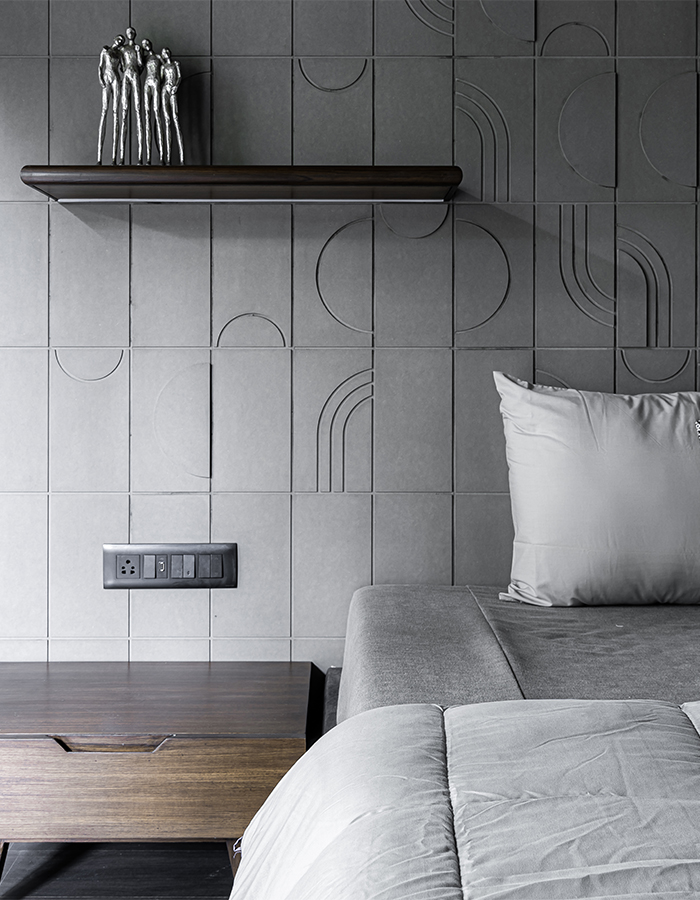 The room belonging to the homeowner's teenage daughter exhibits playful textures. It comes with a study area that's placed alongside the continual balcony, splashed with greens and natural daylight. Like in the case of the master ensuite, her bathroom too uses a vibrant element—a yellow floral wallpaper.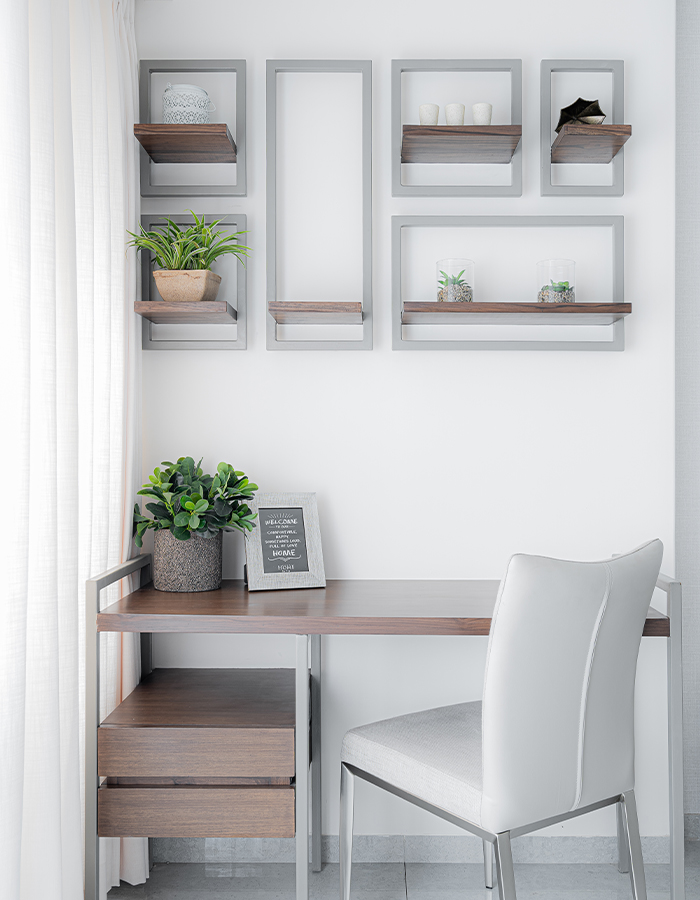 "We knew we had to work around factors such as an uncluttered layout, minimum furniture, a soothing palette and no forced elements. But the challenge was to ensure that the interiors aren't perceived as boring, so we explored variations through materials and finishes and created a serene, noticeable modern design," conclude the principal architects.