Design
Trunks get an elegant facelift in Decor Story's latest unveiling
MAR 20, 2023
| By Team Decor Story
As a country enriched in heritage and opulence, the trunk has been a symbol of regality, fused with the essence of safekeeping in our culture. Fast-track to today, when minimalism stands at the forefront of design needs, the same OTT trunks are making a comeback. Courtesy of Decor Story's newest unveiling, trunks juxtapose regality with functionality.
Conceptualised by Decor Story's Design Director, Shiv Sharma, the brand's trunk collection is a love letter to experiential design. "The design inspiration for each trunk dates back to work our country produced over 200 years ago. But we've fused that inspiration with modern functionality," says Sharma.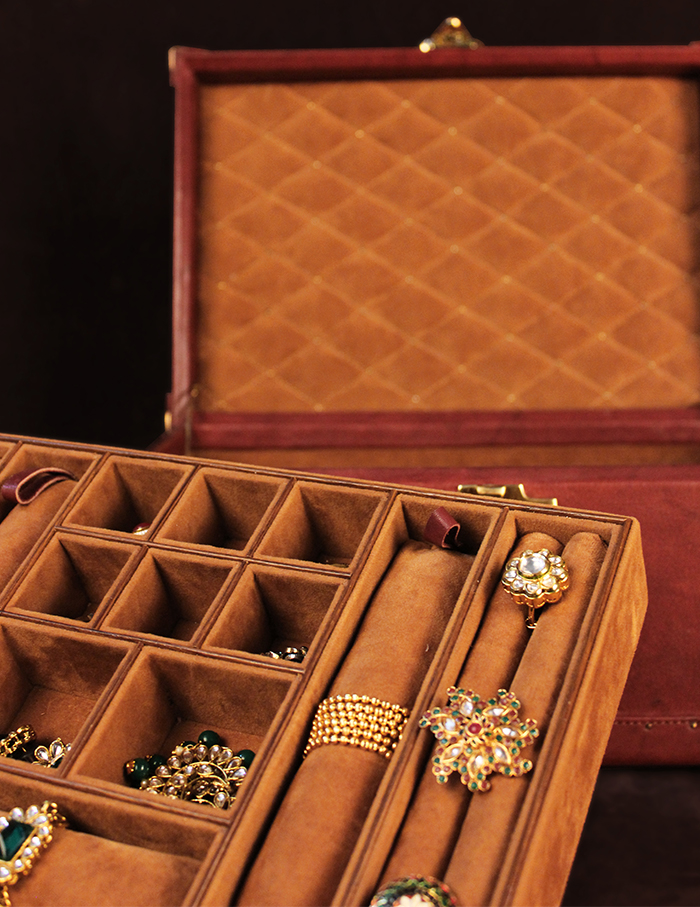 For design aficionados, collectors and travellers, the trunks eternalise the passion of intricacy. The trunks are a mirage of treasure, art and emotion woven together through a marriage of materials like leather, wood and metal. The result? A worldly narrative, an experience of safekeeping, that is simple in essence but takes you through the ages.
Decor Story portals you to a luxurious parure with The Brown Glory Trunk, which exemplifies the encounter between historical trunks and contemporaneity. While it is crafted to host your most valuable jewels, its very presence adds a touch of opulence to your ethos.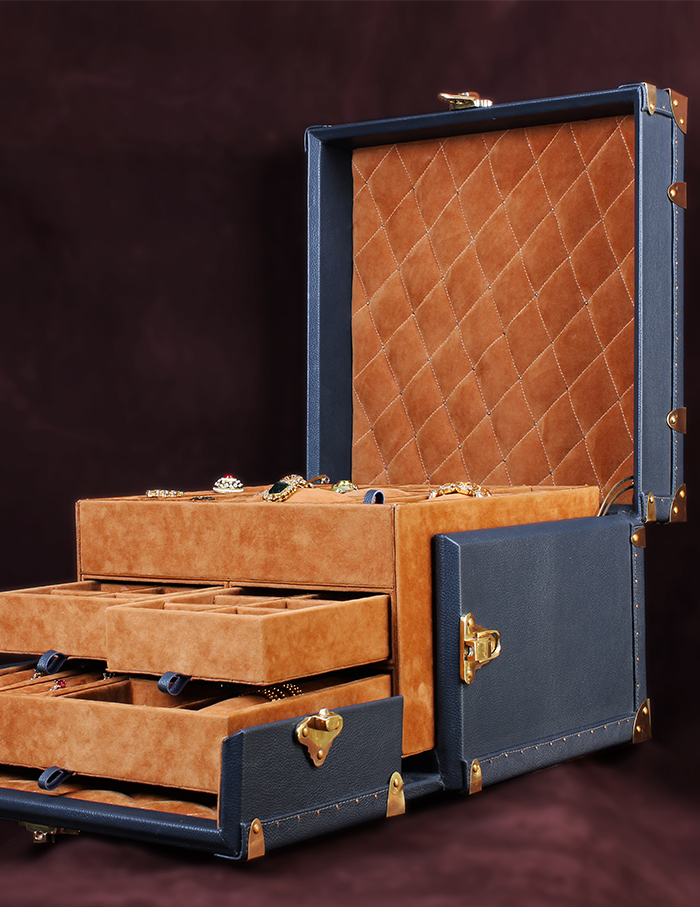 Borrowing from the oasis of serene blues, The Cerulean Glory Trunk is a transformative experience of practicality and timeless elegance. Moulded in imported leather and cast brass, to please the connoisseur's eye, its plush interiors preserve a sense of heritage and offer functionality.
For the romantics, lovers of vibrancy and all things maximalism, The Maroon Glory Trunk becomes a part of your design language. A slender and incomparably sturdy piece of furniture that is crafted to captivate connoisseurs, it is purely handcrafted and adorned with imported leather and cast brass, adding a sense of palatial glory to your space.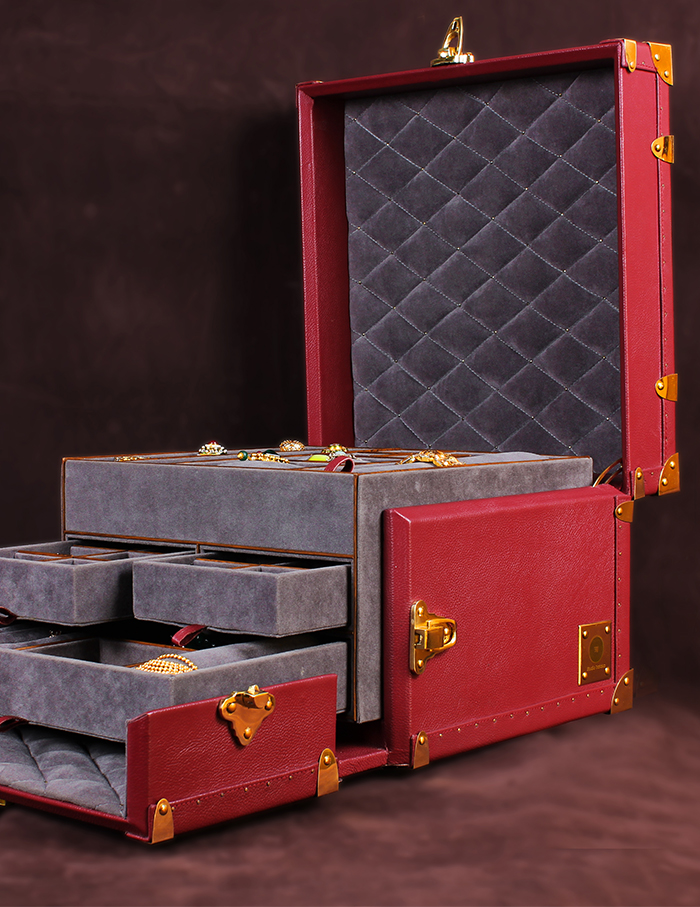 Decor Story imagined this collection to break through the barriers of traditional design. The brand has revamped the traditional trunk by blending functionality and luxury. What's more? Every trunk can be made your own, built for your design sensibilities. Imagine a turban holder, a unit to showcase your watches, a rack to store shoes, a vanity to charm your space, or anything you'd like; the possibilities are endless. And that is how trunks have returned to become the cynosure with grandiose, purpose, vibrance and modernity.  
Email: info@decorstory.in
Instagram: decorstory.in
You may also like: Office? Theatre? Gallery? This office space in Mumbai designed by Shiraz Jamali Architects has it all