Trends
#TrendAlert Graph Paper: Draw lines and compartmentalise the many facets of your lifestyle to add structure in uncertain times
MAR 12, 2021
| By Sonia Dutt and Saloni Rege
#TrendAlert Graph Paper: Tread a fine line and compartmentalise the many facets of your lifestyle—chequered products and installations help you draw parallels and bring symmetry to spaces... Trend and Style Direction by Sonia Dutt; Assisted by Mansi Bhatia
The almost surreal, symmetrical composition of Rick Tegelaar's Meshmatic Chandelier for Moooi adds drama to dining spaces. Sophisticated and elegant, the triple-layered illuminator radiates a soft glow, owing to the use of transparent and flexible, thin wire nets. Websites: www.ricktegelaar.nl; www.moooi.com
Choose intersecting and structured forms and tune in to a geometrical symphony—linear designs on products express order in uncertain times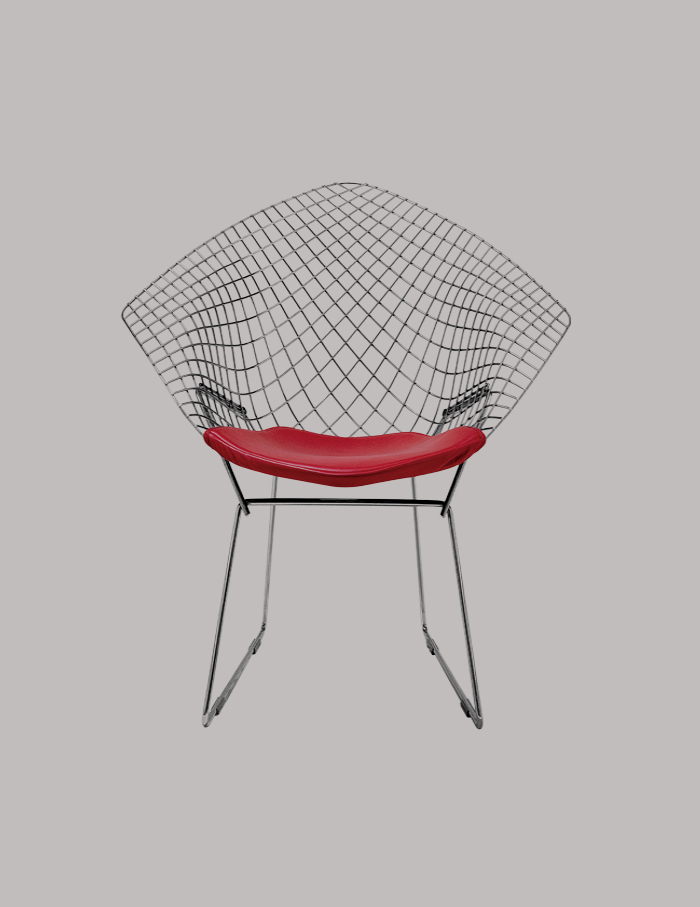 Graph lines are making an appearance on everything from seaters to screens, fabrics to furniture pieces.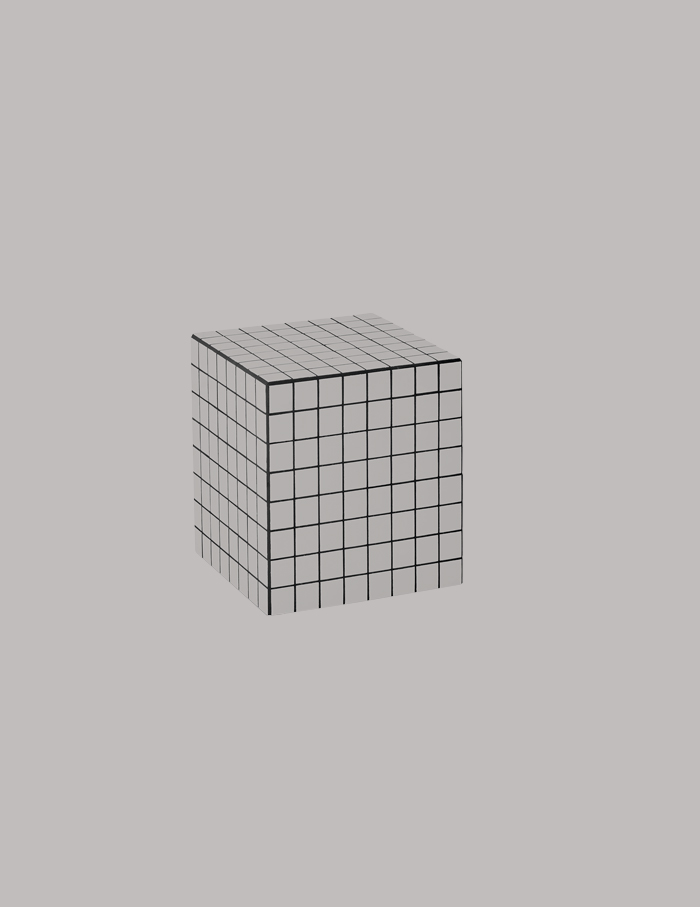 With a timeless checkered pattern hand-painted all over, Chauko by Minimal Indian is an ivory tinted stoneware vase that blends effortlessly with every home decor with the help of colourful flower arrangements. Website: www.minimalindian.com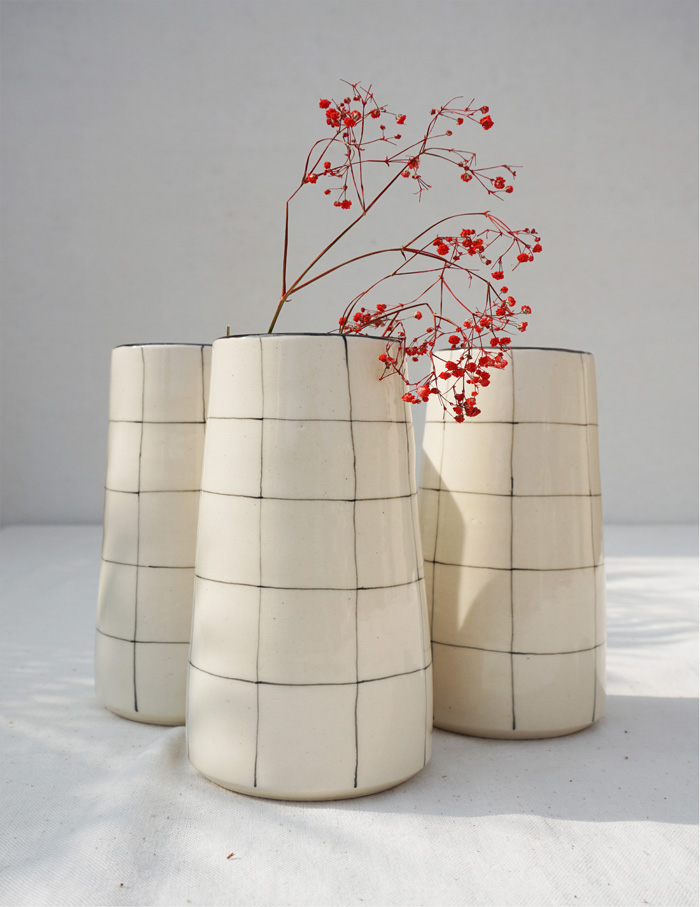 Demarcate sections with dynamic and graphical fluidity—perpendicular jaali-like screens break away from constraints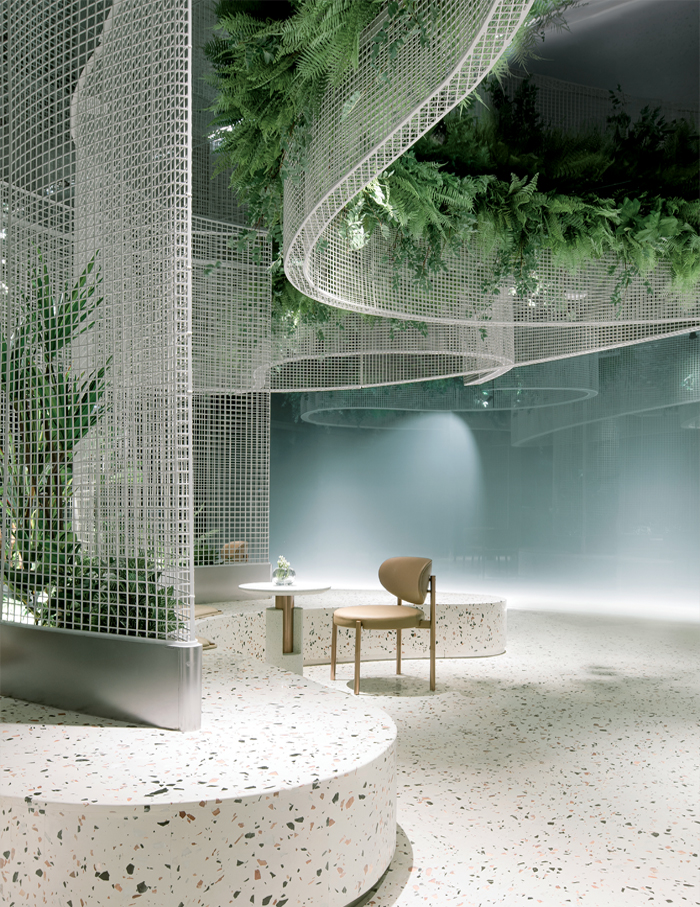 Vista by Kyle Chan of Karv One Design (see above) embodies a pristine garden cafe beneath a floating, fluttering ribbon of the white metal grid, which continues in longer form as a partition. Its fluid, chequered motif dwells upon a continual organic structure that's paired with terrazzo flooring. Website: www.karvone.com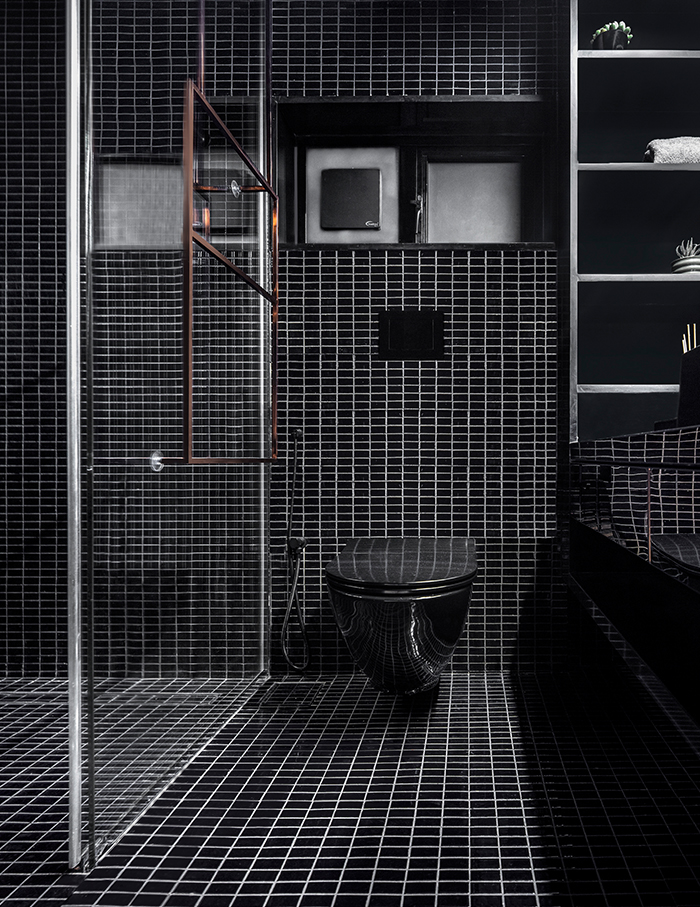 Copper Cube Haus by DIG Architects (see above) accommodates an all-black space with copper highlights. The materiality and its expression follow the overall scheme used in the apartment. Balancing the look is a countertop in copper mosaic and hone-finished granite shelves. Website: www.digarch.net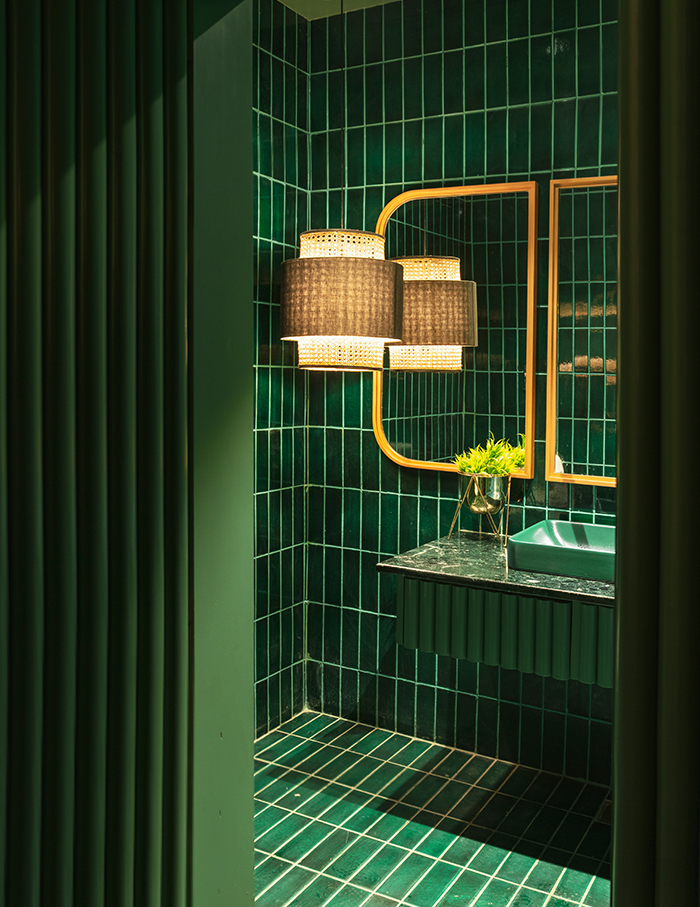 The Elgin Cafe by Renesa Architecture Design Interiors Studio (see above and below) is visually and structurally balanced. The latest trend of graph paper perspective grid play of the tiles is something that borrows itself from the initial use of the exposed stacked brickwork to the New York subway tiles concept of the late 1960s.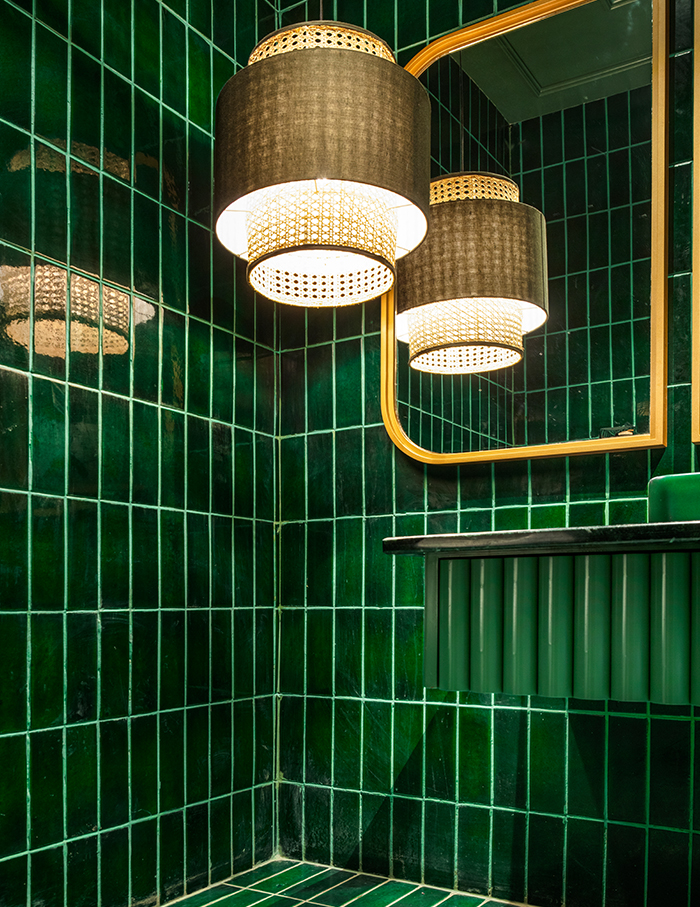 The idea for The Elgin Cafe in Amritsar is not to make the space into a monolithic maze but rather amaze a viewer by making it look broader than it seems. The beauty of architecture lies in the play of intersection of nodes and internodes and that's what helped the team create this emerald powder room.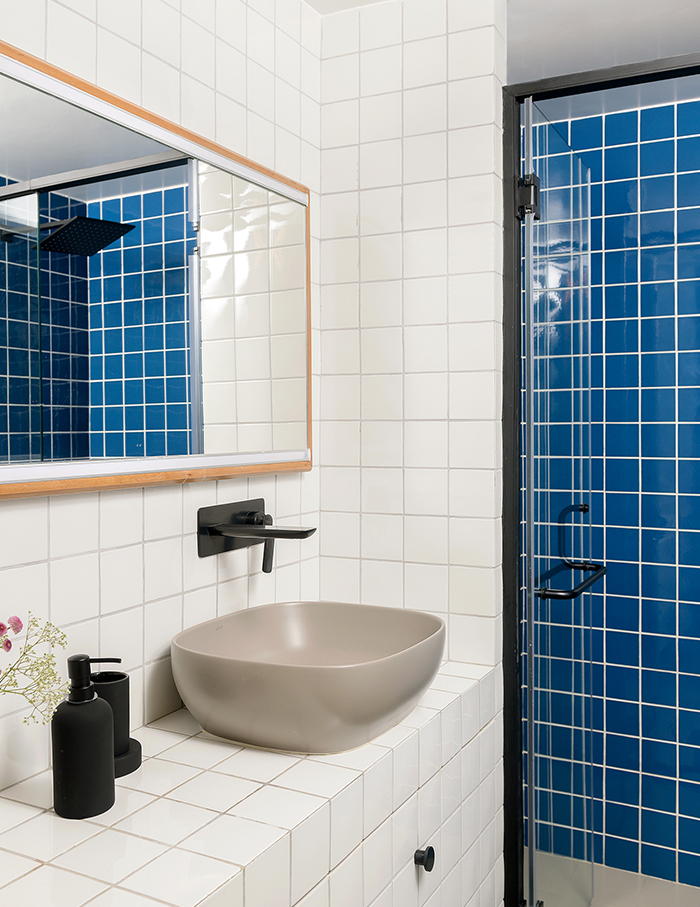 This Mumbai home by MuseLAB (see above) features an erstwhile loo and bath that's been restructured to form a largish bathroom for a bachelorette. The vanity doubles up as a dresser and is clad in square white piccolo tiles, which continue on the drawers and the walls of the bathroom to ensure seamlessness in materiality amid the grid-like pattern.
Look up to New York City's undulating edifices and craft an inverted skyline— complex, travel-inspired patterns lend an edge to otherwise staid ceilings
Creative duo, artists Michael Elmgreen and Ingar Dragset have composed 91 cityscape structures for The Hive, a sculptural installation placed near the entrance of Moynihan Train Hall at Manhattan's Penn Station. These have been conceived as luminous stalactites of monuments that pay homage to our modernised habitats and capture the energy of the mega-metropolis. Website: www.elmgreen-dragset.com