Homes
This Vadodara apartment by Ajal Shah, Neel Patel and Ekta Bakhtarwala of Studio Imagine is sophisticated and stylish
APR 21, 2021
| By Kavya Joshi
Located in vibrant Vadodara, this four-bedroom abode by Ajal Shah, Neel Patel and Ekta Bakhtarwala of Studio Imagine is elegant and luxurious. The home lives up to the name of the creative practice as it is suffused with quintessential imagination and unique designs.
The material palette dominated by wood complements the subtle hues used. And we love the one-of-a-kind elements scattered across the home.
At the entrance, a warm and welcoming foyer is furnished with veneer-finished panels and a brass-finished console.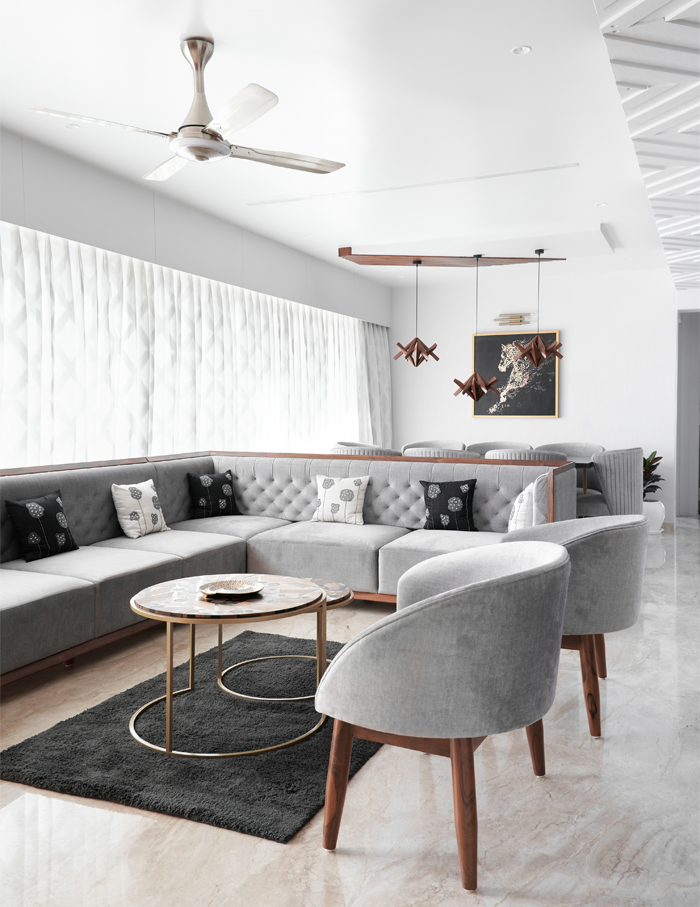 Designed with style and precision, the wooden panel in the open-plan living and dining room, serves as the focal point and cleverly breaks the monotony of the palette.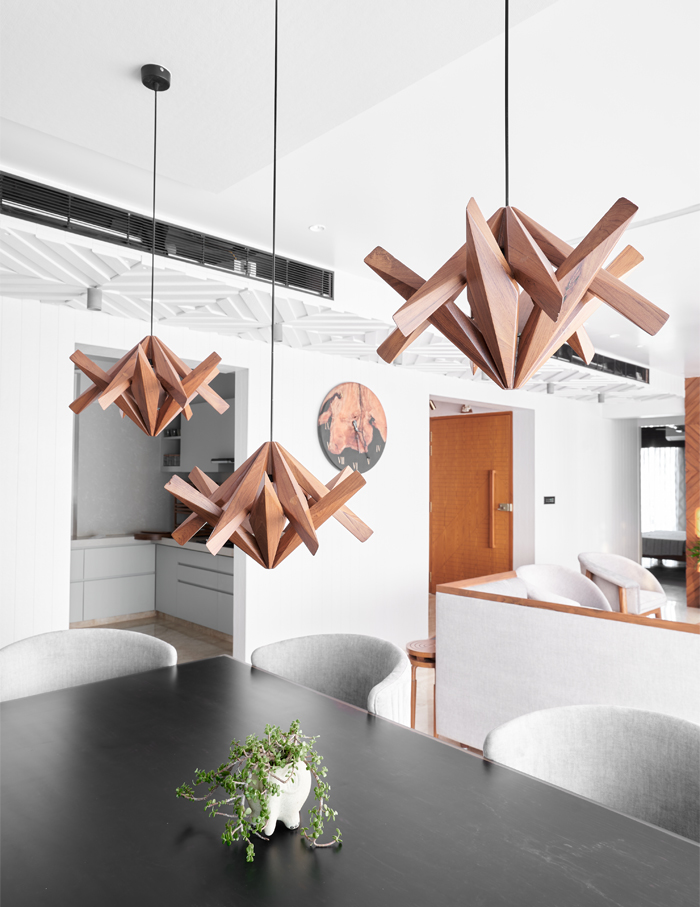 This living-cum-dining room is filled with a tinctured shade of grey, which absorbs natural light and lends the space a great bearing. Most of the hanging lights, sculptures and furniture are customised to perfection.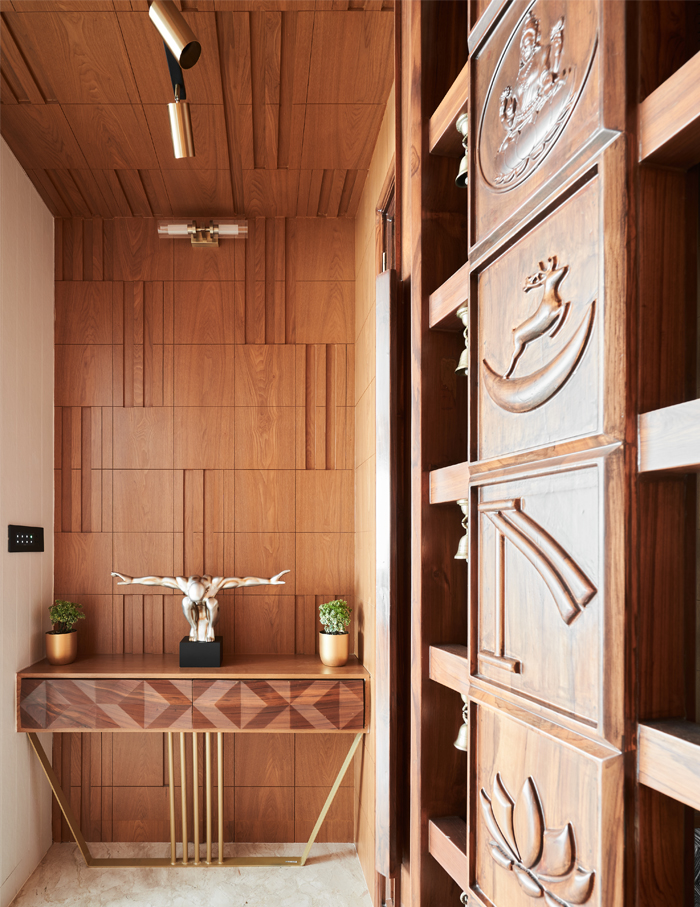 "Designing these elements was interesting yet challenging," share the creatives. While the centre table upcycles wood waste, the dining table underwent a drastic and detailed process. The custom wall clock exhibits fluidity owing to the use of resin in its making. Finally, the painting of a horse was completed with edible 18K gold and copper foils.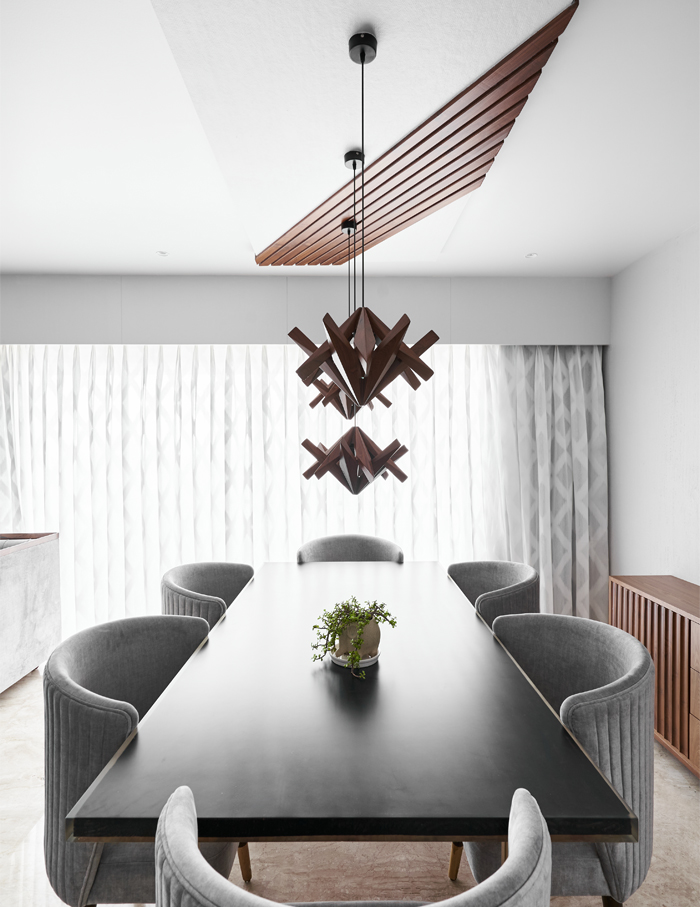 White duco paint in the kitchen makes it light, airy and functional. This space carries forward the living room's monochromatic theme that also spills into the master bedroom, where emphasis is laid on the working desk and a simple pattern on the bed-back wall.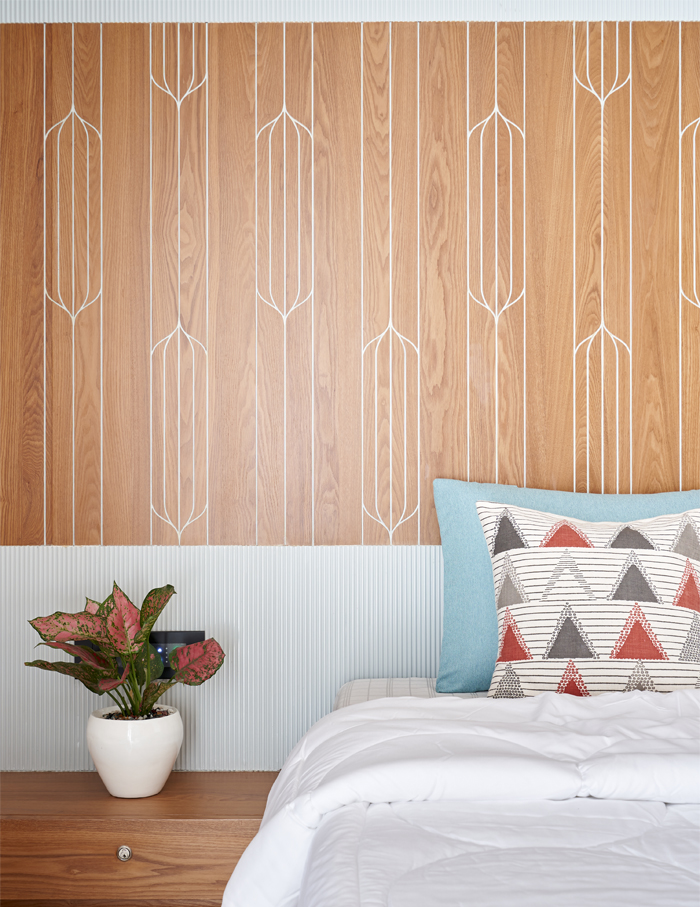 The key features of the parent's bedroom include the use of designer MDF sheets in panelling and the minute details seen in the wooden ceiling and furniture. A sense of sophistication and luxury define the space.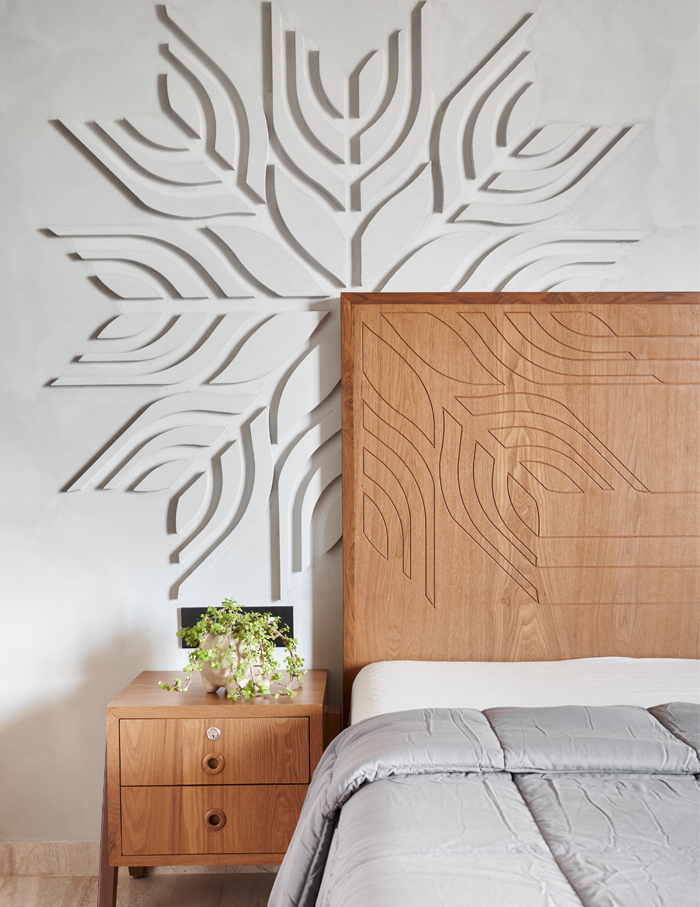 Meanwhile, a playful theme is evident in the children's bedroom. The room is toned down by the intricate cutting patterns on the wooden ceiling and bed-back wall. Most of the designs feature Studio Imagine's signature hexagonal pattern.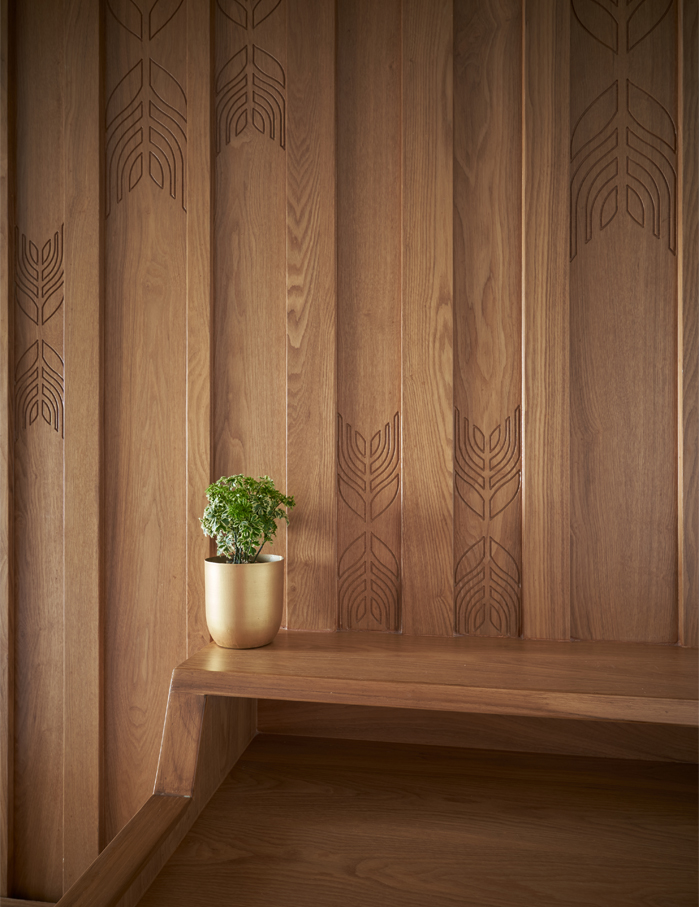 On the other hand, the tranquil guest room uses cement sheets with textured grey paint and pastel blue upholstery.  
Amidst the grey walls and wooden panelling seen across the house, pops of colours feature in the form of accents, artworks and the bed linens. In a sense what the designers say is right: "This apartment emphasises the optimisation of details".