Homes
A sumptuous Italian-inspired villa in Sweden exudes Indianness without sacrificing its contemporary side
JAN 7, 2022
| By Fareeda Kanga
In a corner of Southern Sweden, close to the IKEA headquarters lies the 100 year old home of Ankush Sharma, a native of Chandigarh. "Sweden's progressive attitude and its emphasis on sustainability and the environment was what enticed me to live here," says Sharma, whose background in corporate finance and stints with American Express and IKEA have taken him across the globe on work assignments.
When the house hunt began it was love at first sight–on a sprawling 44,000 sq ft estate, Sharma was shown a historic home, built by the son of the famous handmade 'Brio' toys empire which was up for sale.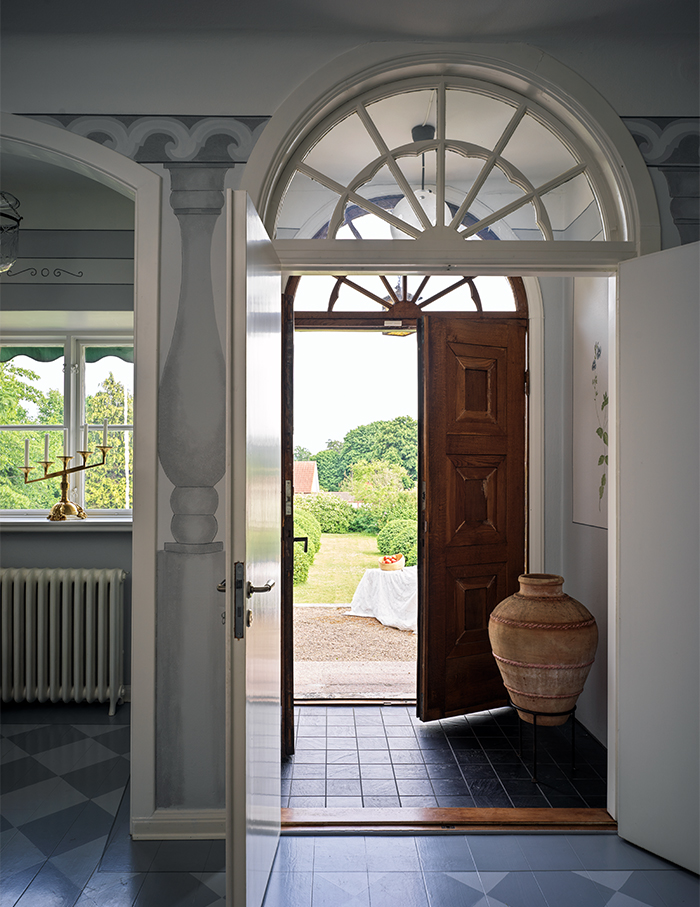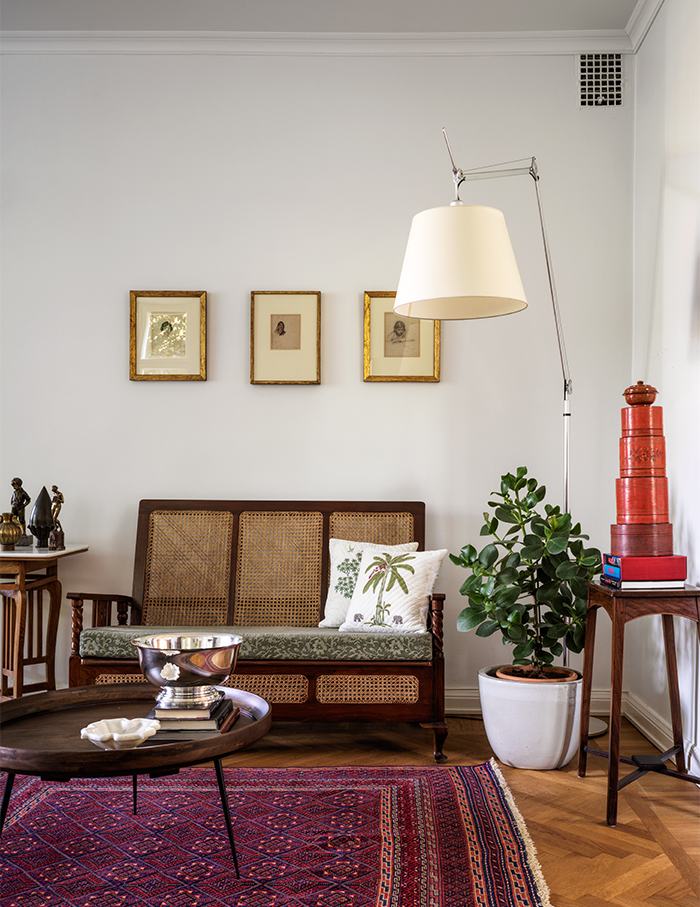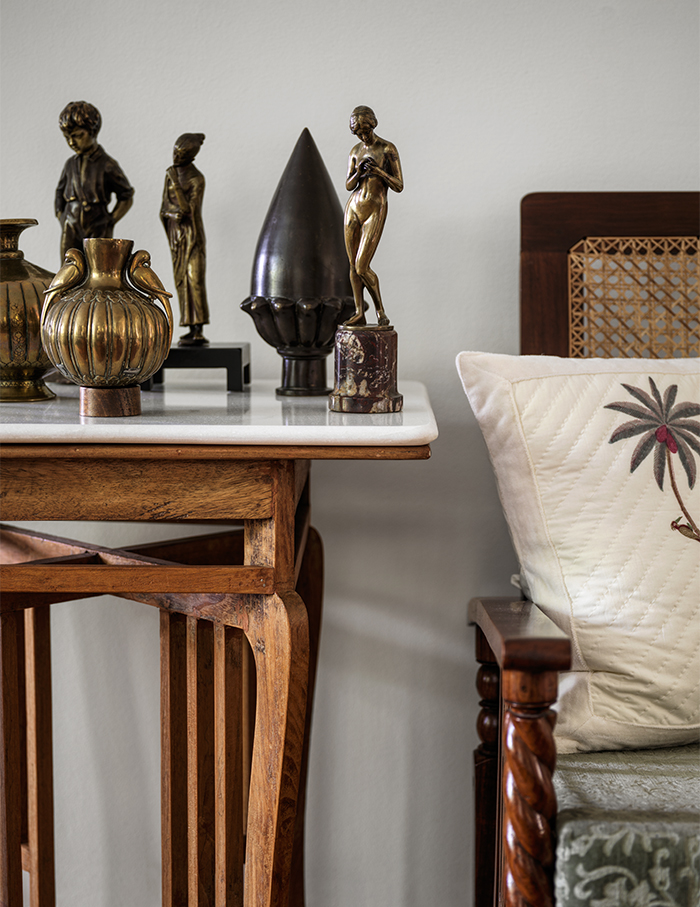 "I didn't blink or hesitate even for a minute as the quest for my dream home replete with orchards, rolling front and back gardens was complete," he avers. The excellent condition of the home obliterated the need for structural repairs and Sharma moved in and within a record seven to eight days and inaugurated the home with a lavish housewarming party for 70 guests.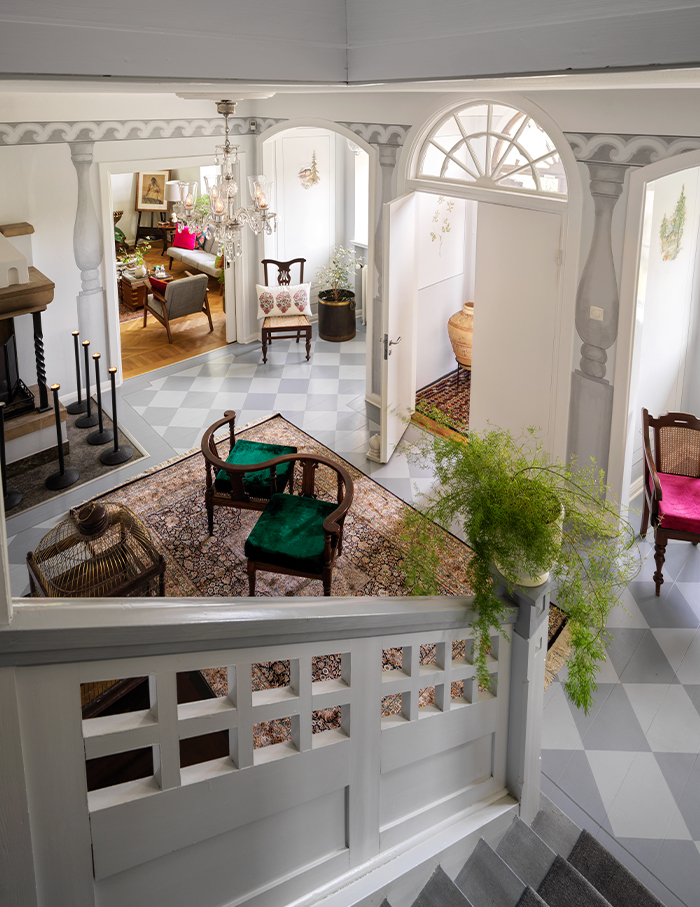 Commenting on the exterior, Sharma points out that the home is designed to resemble an Italian villa as the owner lived in Italy whilst convalescing from a severe lung ailment and was inspired by the local architecture. The orangery made it possible to enjoy long Swedish summer days, a perfect spot to connect with nature and experience the 100 tones of green in the lush back garden.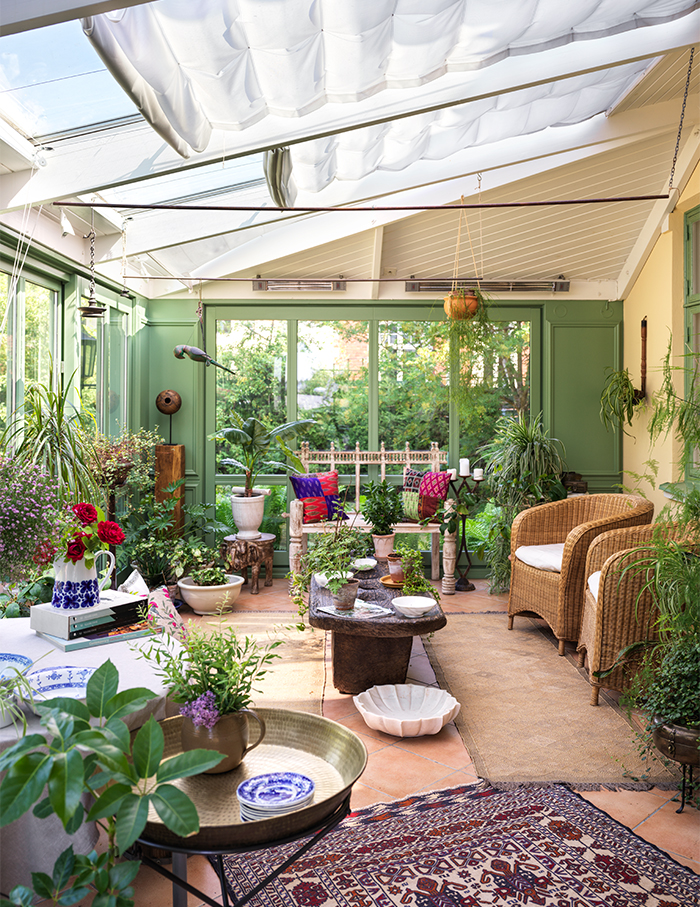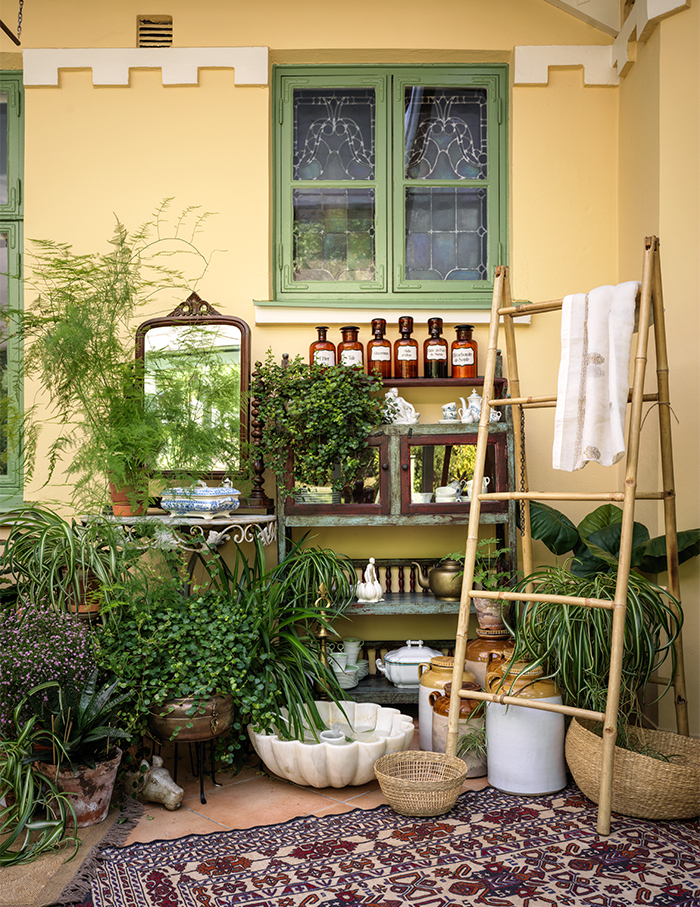 The Italian-style villa in Sweden has received its fair share of attention in the past with its traditional tiled roof, green awnings and arched doorway. But the real star of the show is undoubtedly the interior decorating style and flair of the owner who prides himself on his keen decorating sensibility to the point that he is considering a full-time switch from the corporate world to that of interior decoration and design!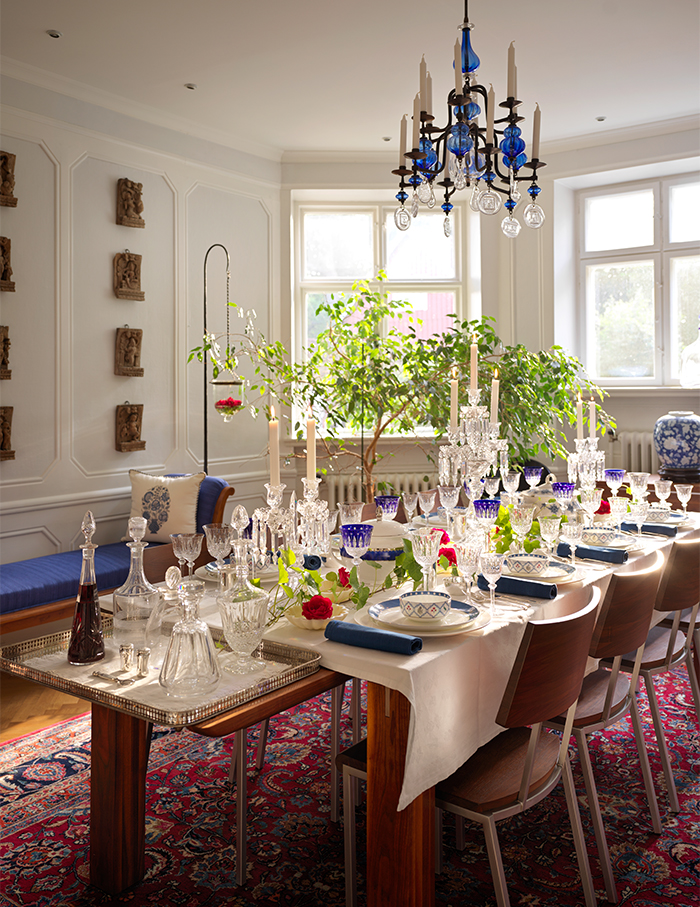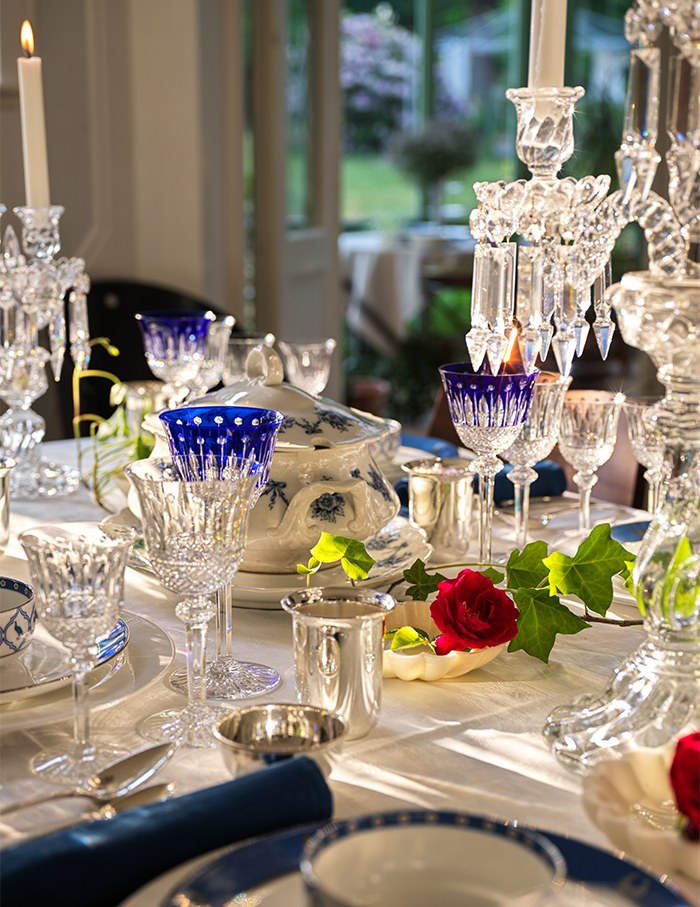 "I was drawn to my roots and Indianness, that is my personal style and design aesthetic and I wanted to stay true to this," says Sharma. The colours, richness and warmth that exude from the three salons and bedrooms are testament to his design philosophy.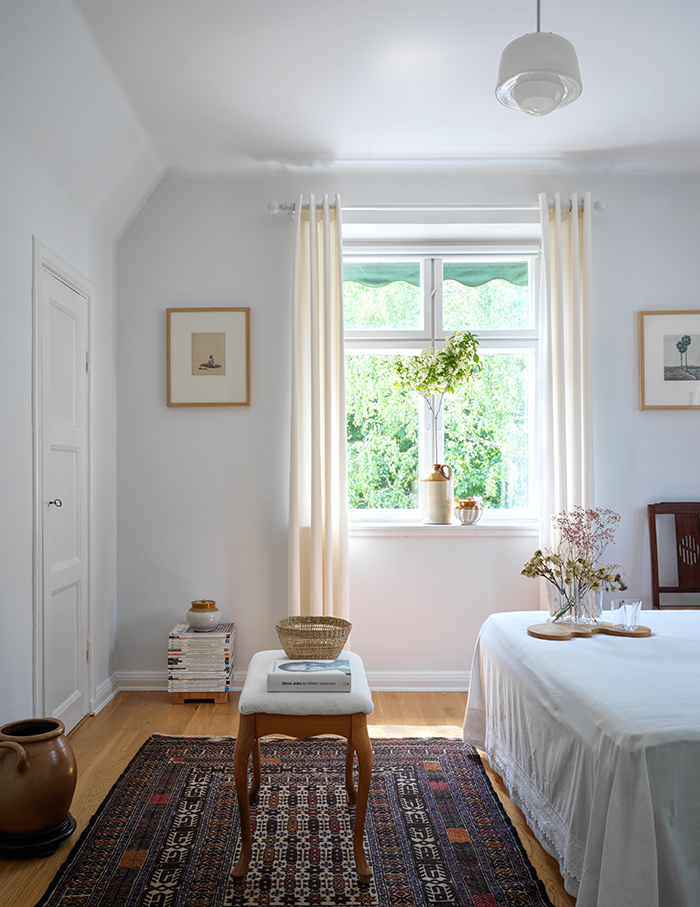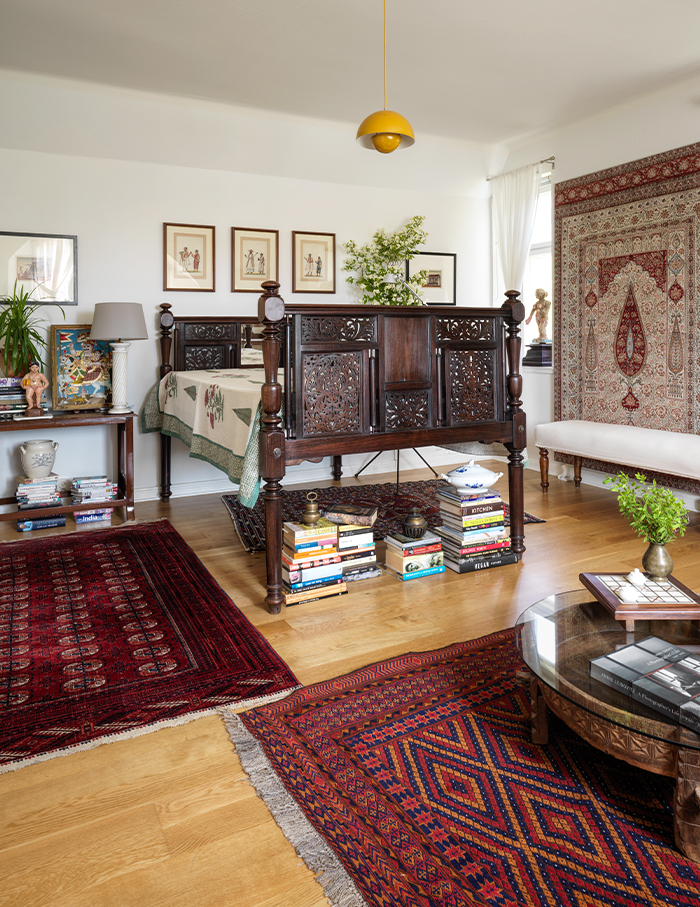 The house is furnished with Sharma's many decorative pieces, priceless carpets from Kashmir and Iran interspersed with statement furniture. A proclivity for rosewood furniture is evident as is his love for Baccarat crystal as seen in the chandeliers and the 19th century candelabras, that occupy pride of place on the dining table.
The home has come together without any deliberate planning but rather built around the collection of art deco and mid-century pieces that have been curated mainly from antique stores all over the world.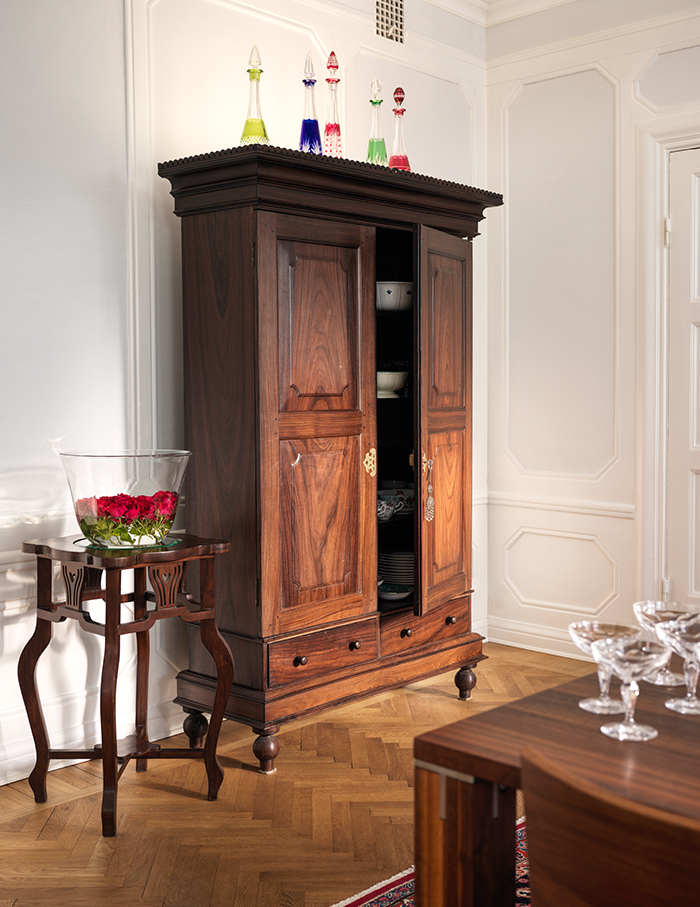 Some of the stellar pieces in his home include an antique Naga table used as a mortar in olden days that required four pairs of hands to lift, and his favourite piece—the Danish dining table in brushed aluminium and solid walnut.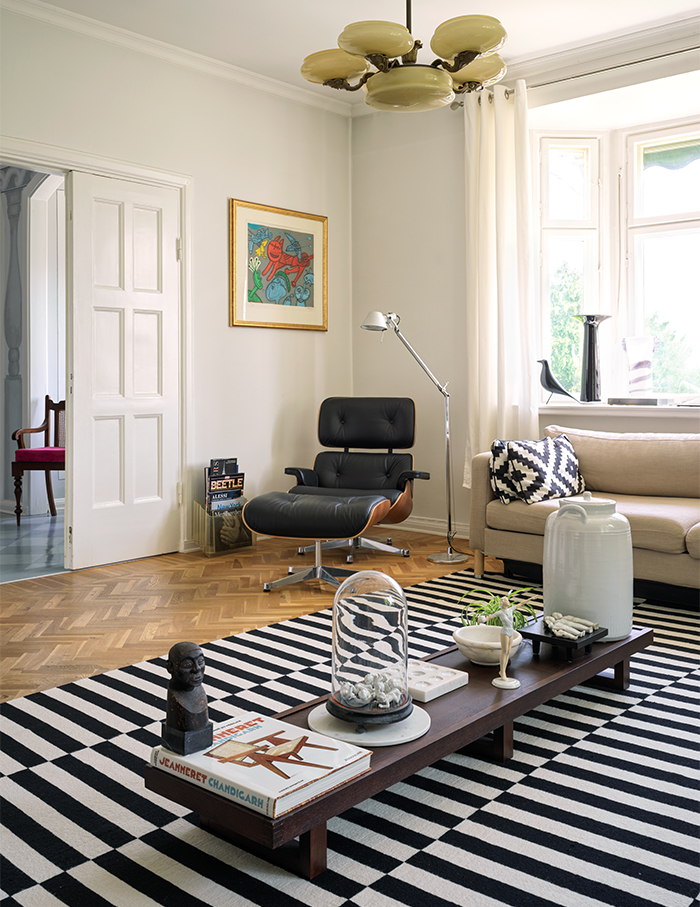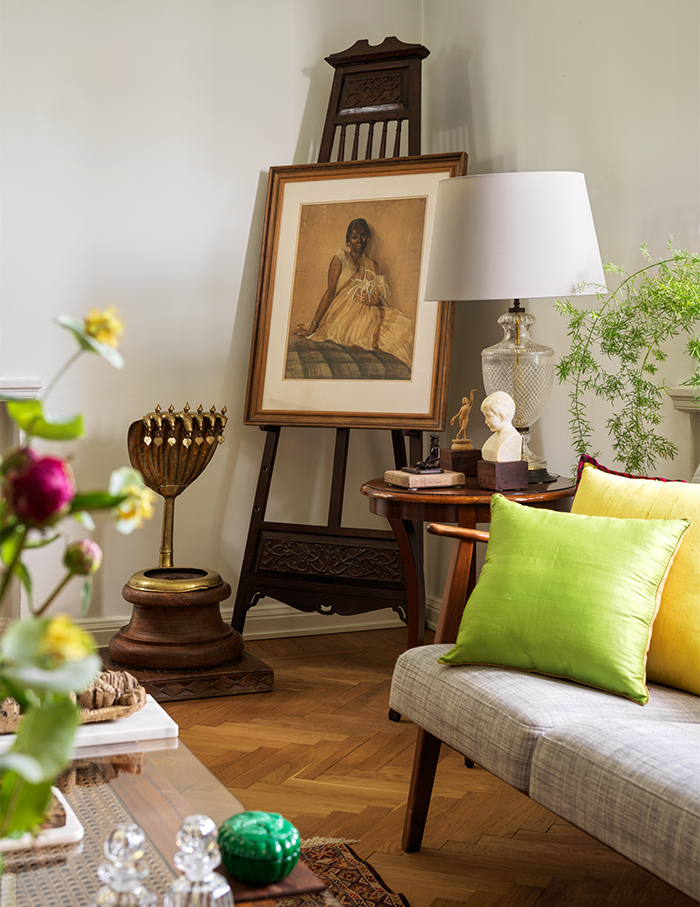 "Beauty can always be paired with beauty no matter if it's a classic, modern, or a mid-century design. They can always talk to each other…just like my modern dining table is dressed with classic Baccarat crystal candelabras! There are Greek, neoclassical, art nouveau and art deco pieces in the house happily co existing with Indian antiques and sensibilities. There is a room for everything as long as it is meaningful, relevant and connects with you," he asserts.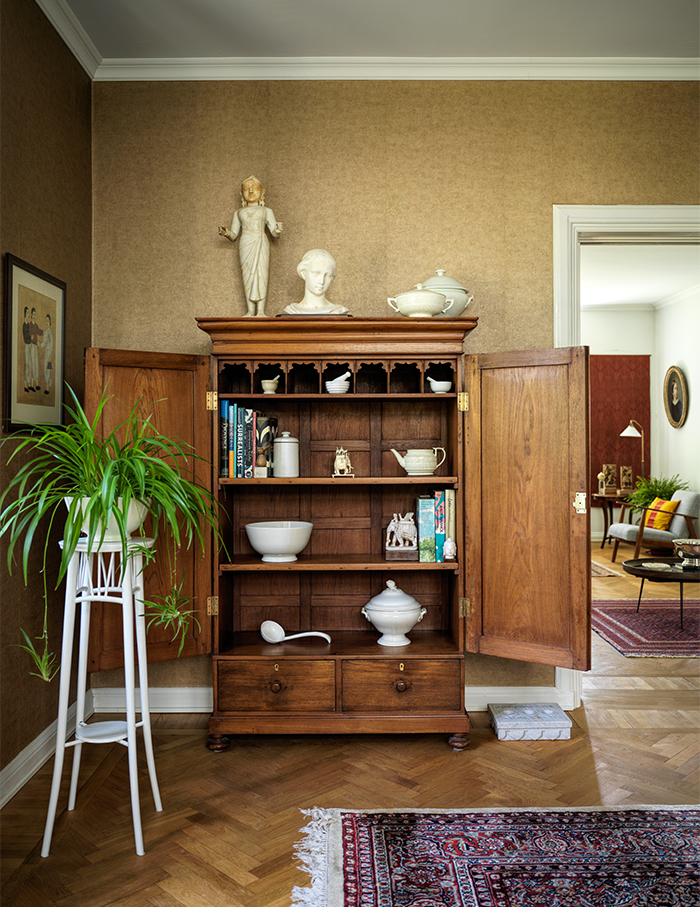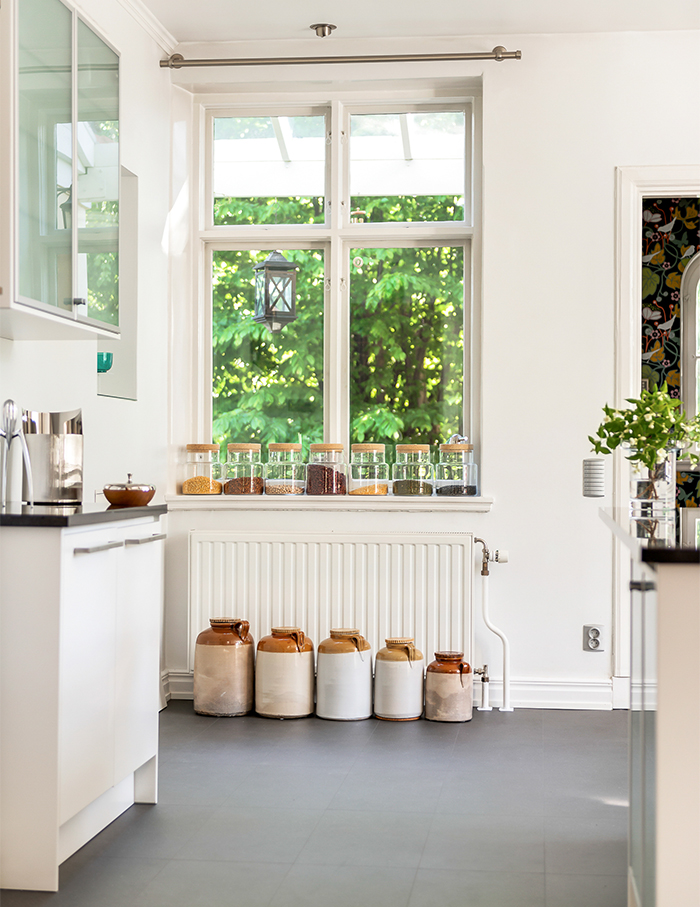 Besides decorating and design, Sharma's other passion is entertaining, and he cooks elaborate Indian meals for his friends in his voluminous kitchen. He elucidates, "I was clear that I needed to demarcate a separate space for cooking and not have a typical western open plan kitchen as the smell of masala gets into the air quickly."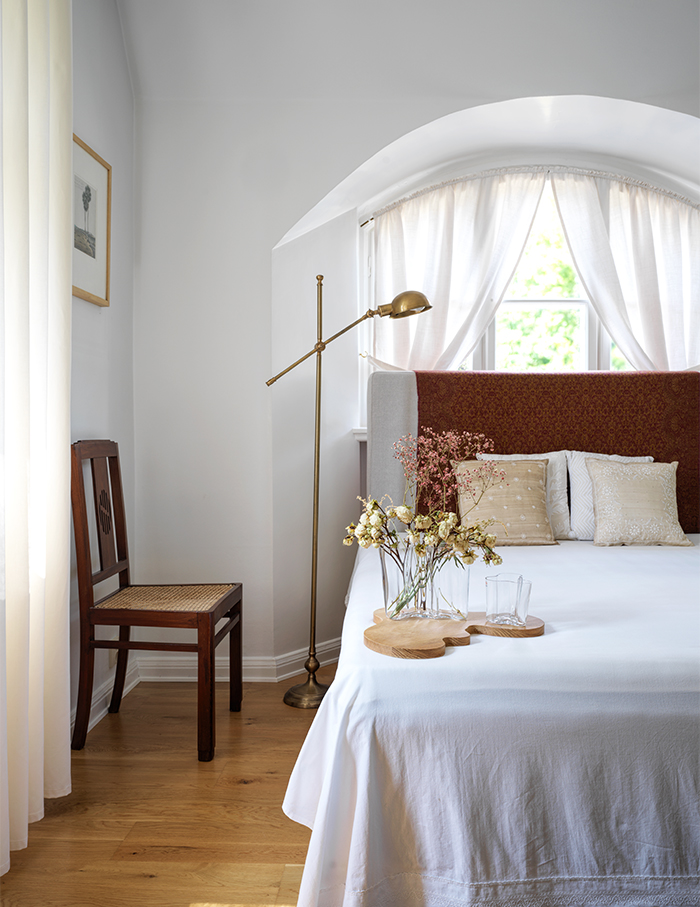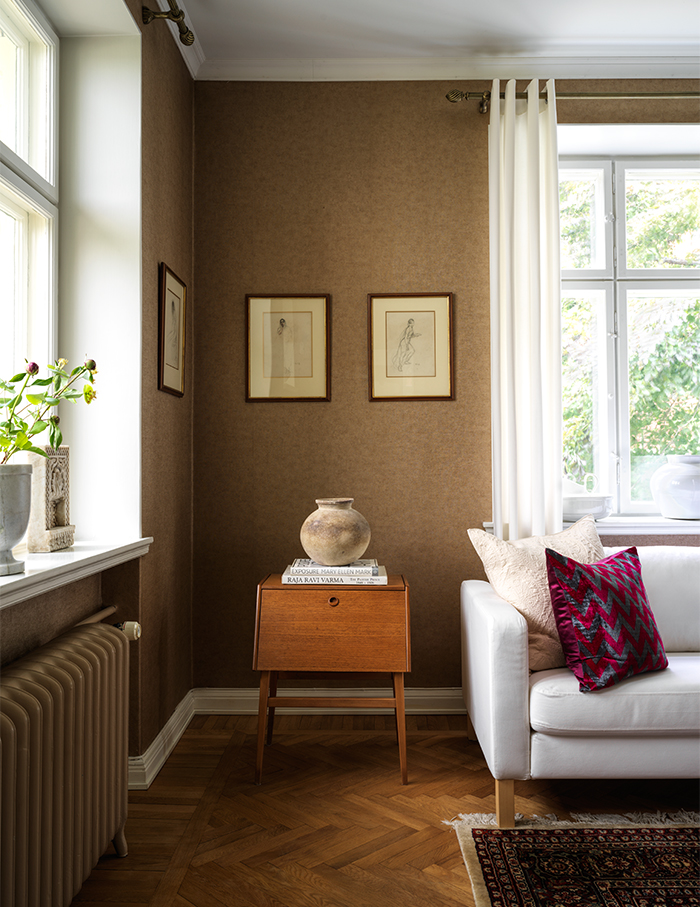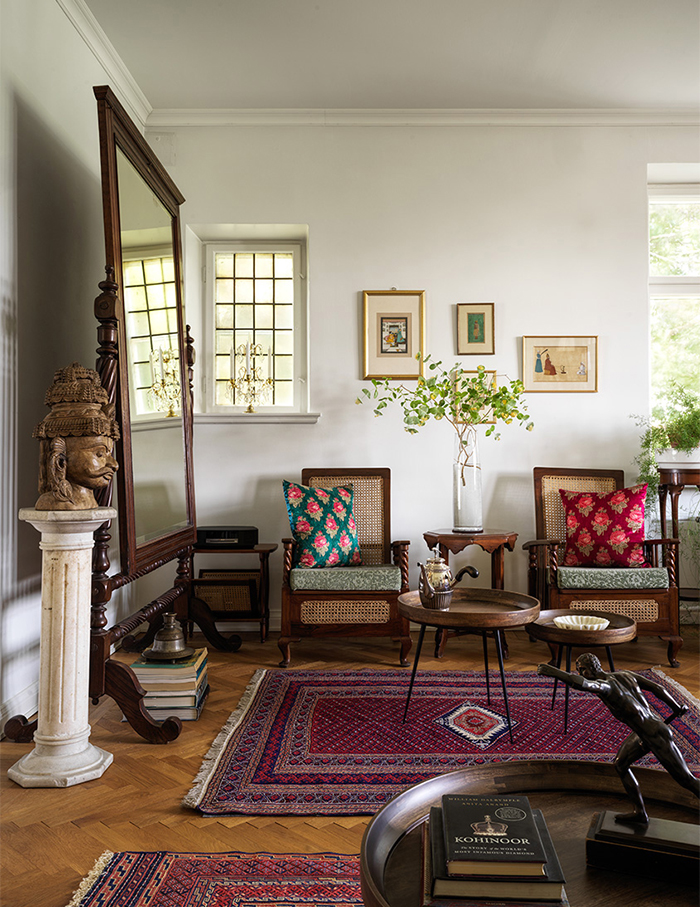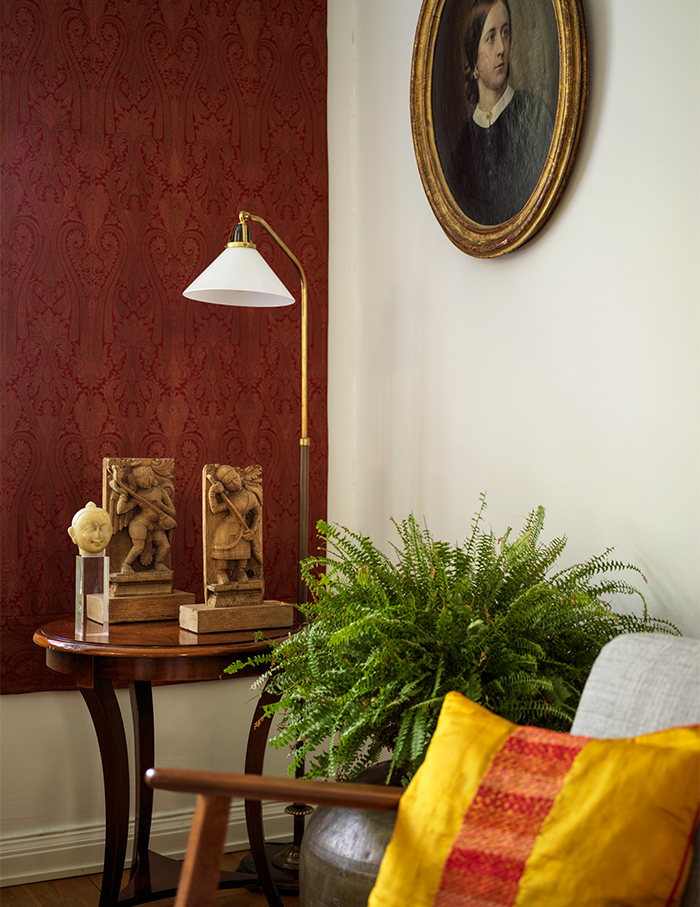 Although the home is rooted in its Indianness there are Swedish influences as seen in some of the fixtures and furniture, not to mention the den or media room. "Coming from a very colourful background in India, I was also drawn to the calm black and white Scandinavian design. I recognised the strength of each one and how they could complement one another.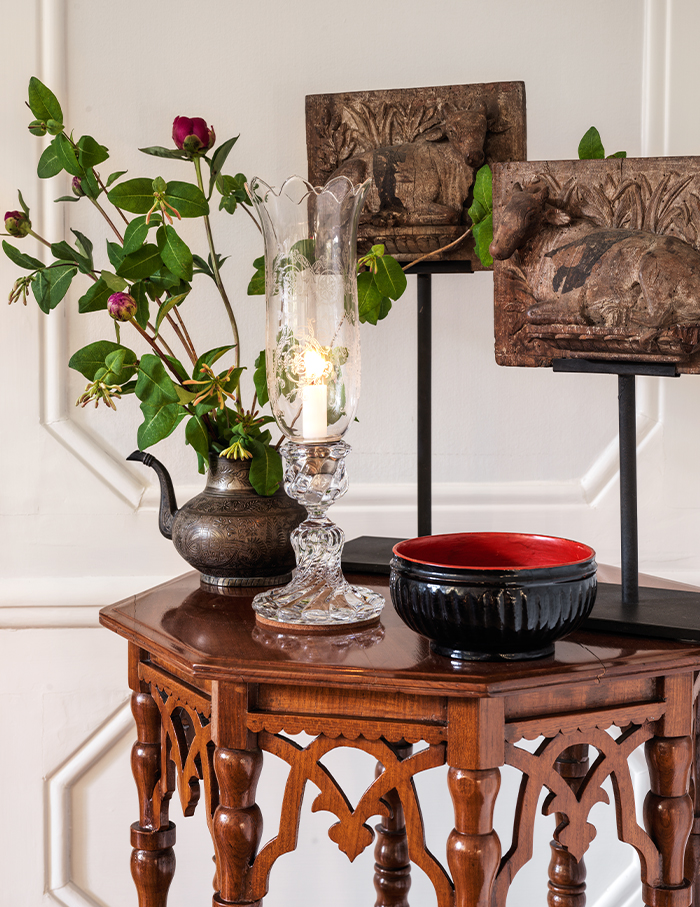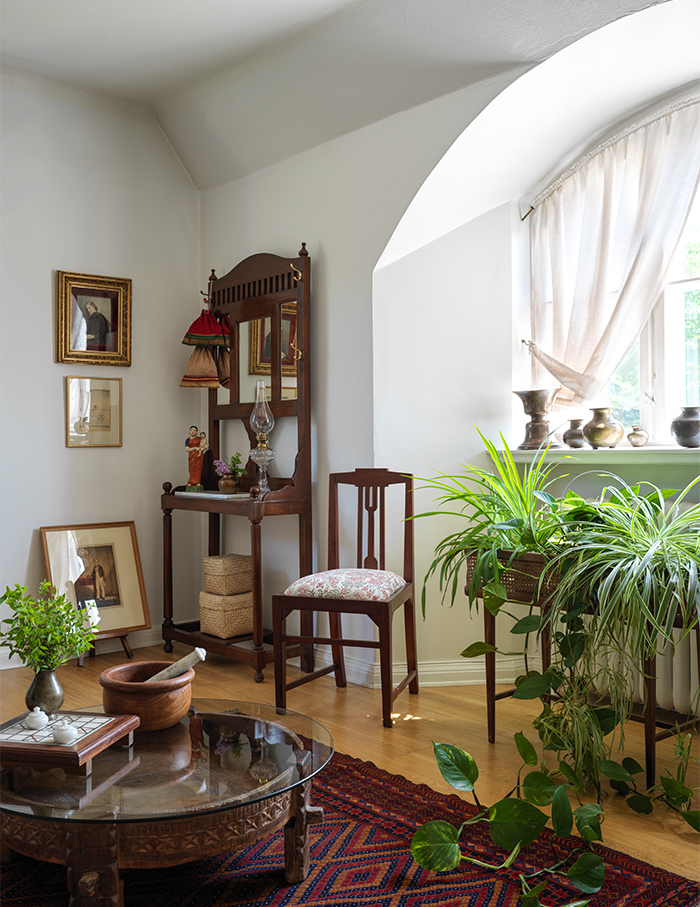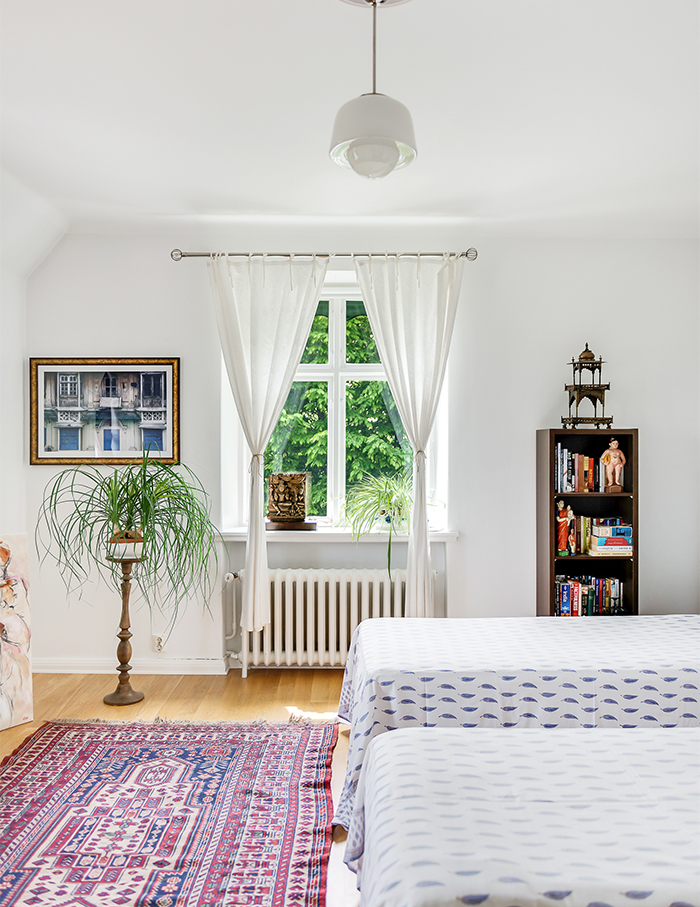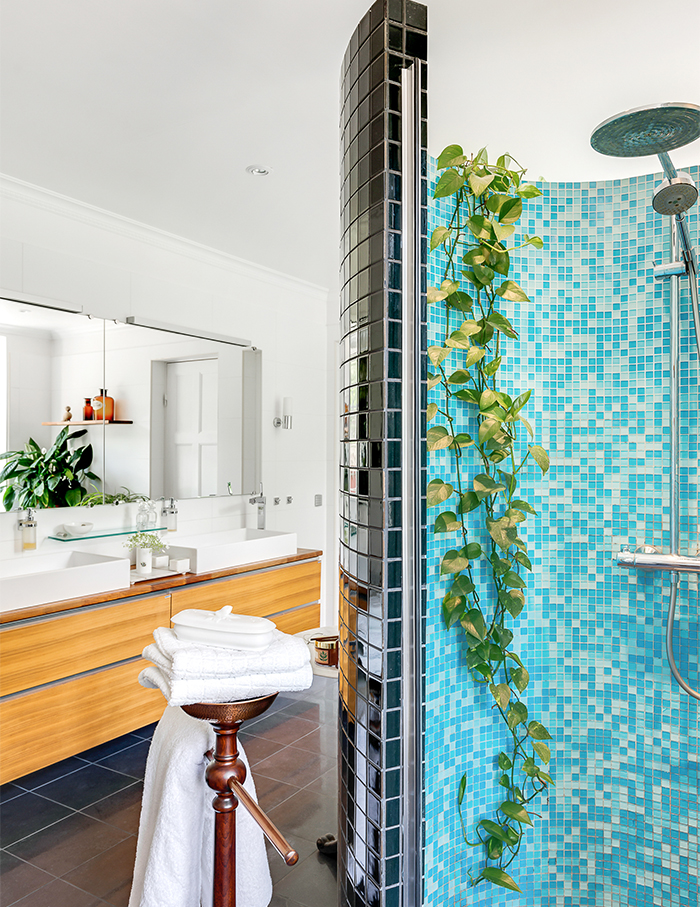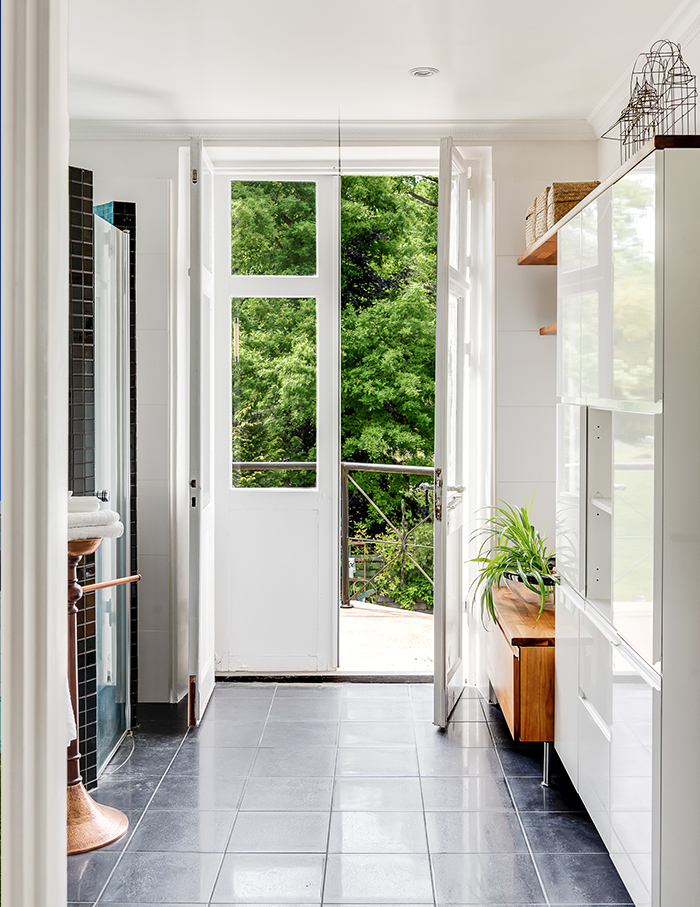 There is a busy, bright, vivid and lively Indian part that pairs very well with the clean lines, subtle, black and white Scandinavian design. I have married my Indian pieces with Swedish porcelain, French crystal, English silver, Danish furniture, American classics, Bohemian Art Deco to name just a few," he concludes happily.
Take a deeper dive into this villa in Sweden by subscribing to the December 2021 – January 2022 issue of ELLE DECOR India…