Homes
This Neoclassical-inspired farmhouse designed by UnBox Design in Delhi is an escape from all the hustle-bustle
DEC 14, 2022
| By Tamanna Doctor
Care for a game of chess? This neoclassical inspired two-storey farmhouse designed by UnBox Design with a checkerboard flooring around the verandah is a haven for slow living.  
The founder, Aman Issar of UnBox Design crafted this 7,000 sq ft two-storey farmhouse for an art collector in a lush green part of South Delhi.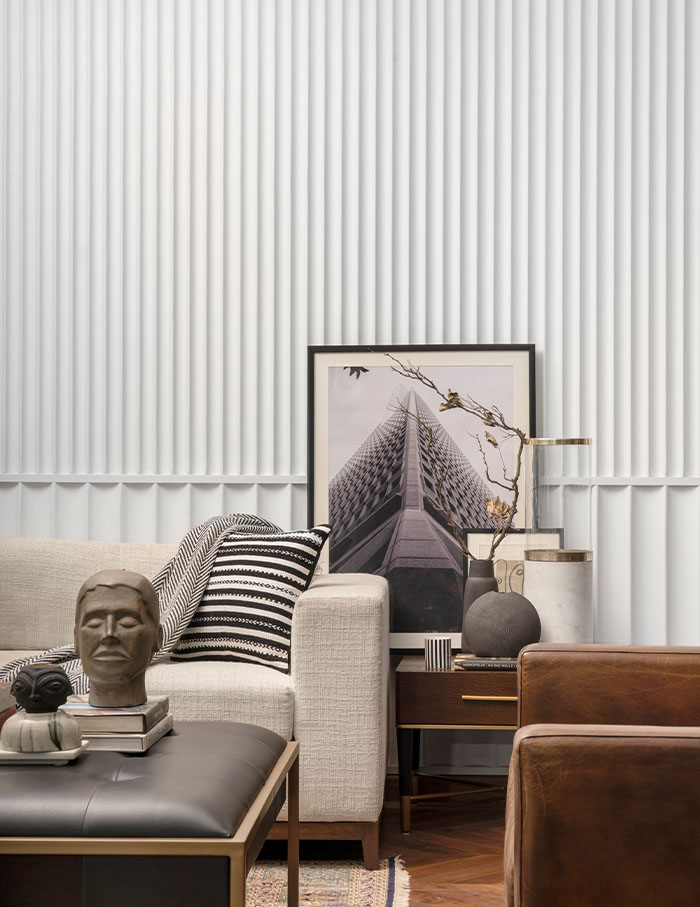 The curious brief 
The homeowner, an avid art collector and traveller, wanted to transform this location into a calm space to work in and reside with his four canines. With this in mind, the designer focused on the physical experience of space, textures and light, placing the needs of the homeowner at its core. 
"Functionality, durability, and comfort are the prime components of our work. Our architectural language is not shy to convey aesthetics, but prone to abstain from 'trends'," says Aman.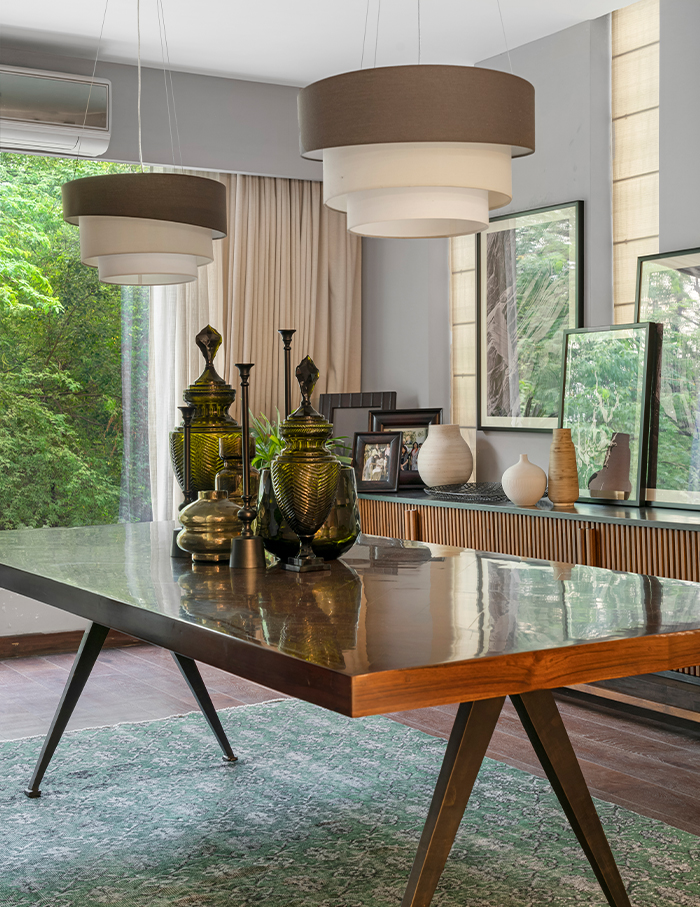 Tour every turn of the home
The entrance of the house begins with a meandering cobblestone pathway leading to the verandah. 
An outside seating area and a circular dining table in the verandah make it an ideal space for hanging out with friends. The checkerboard flooring of the verandah has a series of visual connections to the attached lawns and pool.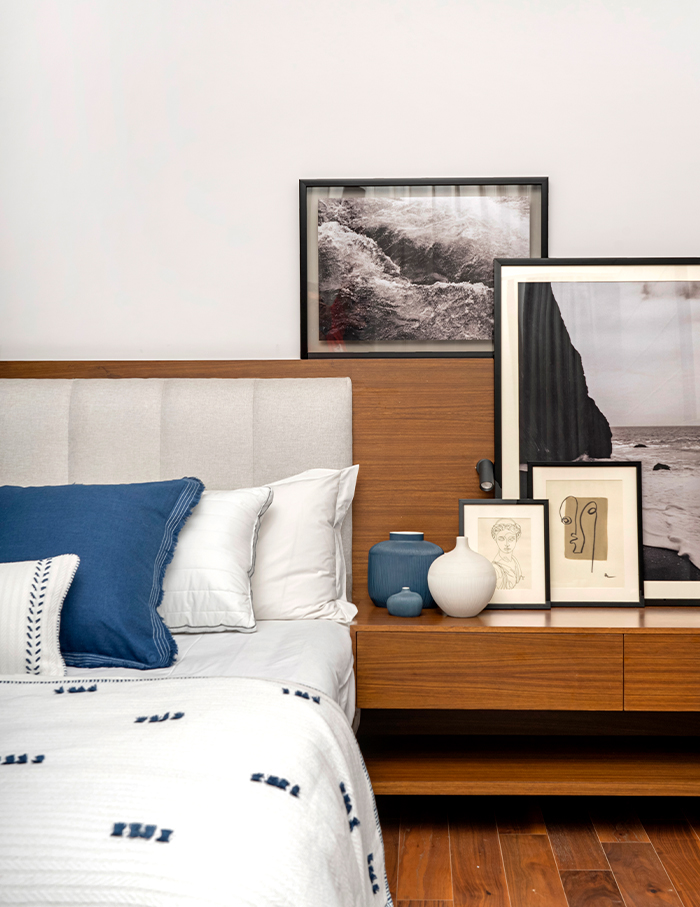 This is followed by the foyer with a black sculptural centre table set against a wooden screen. The space is kept minimal in line with the Japandi aesthetic. 
Moving into the living room, the pared down palette with eclectic artworks, photographs and travel mementos make a lasting impact on visitors. 
White fluting guides your sight towards the pièce de résistance—a 'bindu',red dot painting. The sofa and bookshelf are drenched in warm tones and make the open space feel welcoming. The living room opens up to the verandah and in turn the lawn and hence there is ample natural light throughout the day.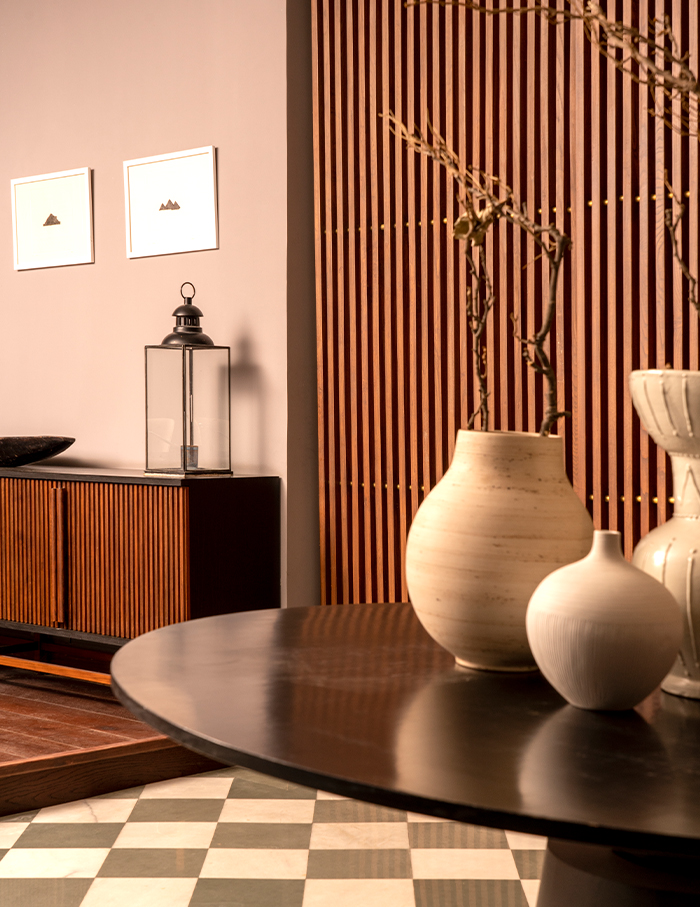 Submerged in neutral tones, the dining room harbours a table for six. The window directly overlooks the lawn with an unobstructed view. 
The master bedroom's colour palette consists of warm wood tones along with accents of blue. Decorated with art, this room reflects the homeowners enigmatic personality.  It opens up to the pool making it an ideal bachelor pad.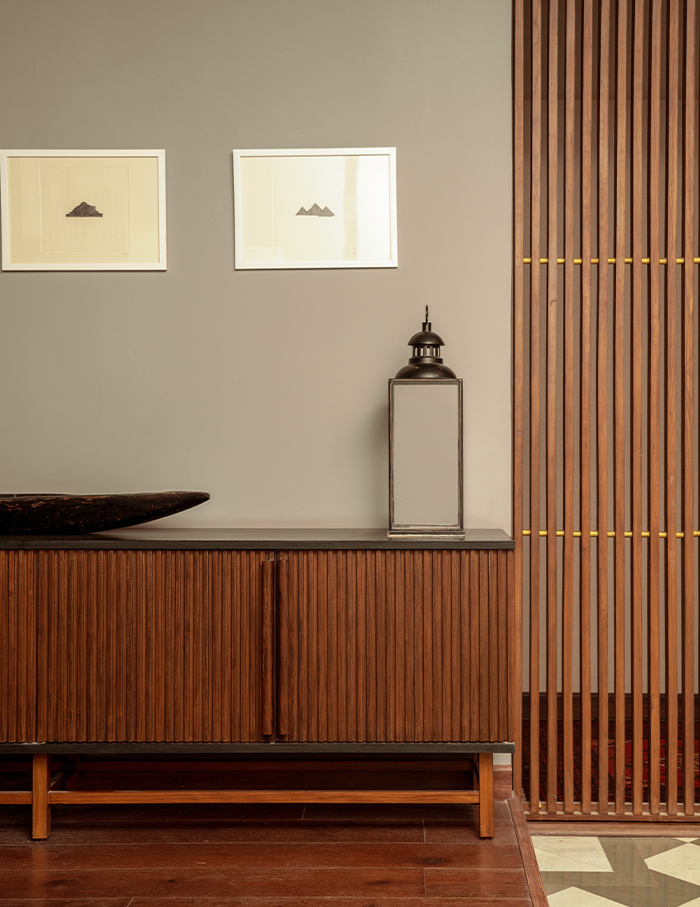 Ideas to bookmark
The artwork, the objects, the colours, the texture and the materials clearly portray the homeowners adventure seeking, playful and social personality traits distinctly. The designer designed the space to feel like his own without adding any unnecessary 'trendy' elements. 
You may also like: This spacious minimalist home in Pune designed by S.ALT Atelier x T.T.D.S has gorgeous hues for all your moods