Homes
This minimalist apartment by The Act of Quad's Priyanka Itadkar and Falguni Bhatia is reminiscent of a tony art gallery with its undulating curves and popping colour
MAY 11, 2021
| By Pragnya Rao
An eight-bedroom apartment in Mumbai is a dream for many… Add to that, one that's inspired by Japanese elements makes us wish we were living in such a light and welcoming space. Take cues from Priyanka Itadkar and Falguni Bhatia of The Act of Quad. Pragnya Rao weaves a poetic narrative about this colossal home.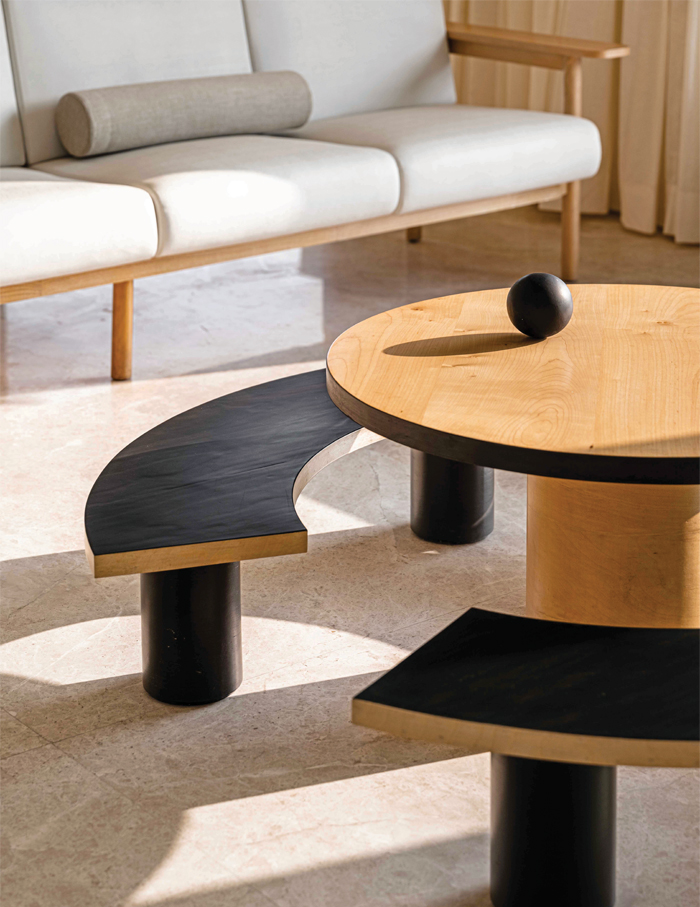 They tempt you to a play of hide and seek, 
I spy, say these tiny spheres, as they peek
 for a moment you see them here, then they disappear what shall we do, they ask?
 Follow the shadows, chase the sun, 
or just stay awhile now that you are here?
The rhythms fast and slow, the spaces, soft and shy, an open floor, with rooms and stories that overlap, a blank canvas where art and design meet,
 oh, if you would only try.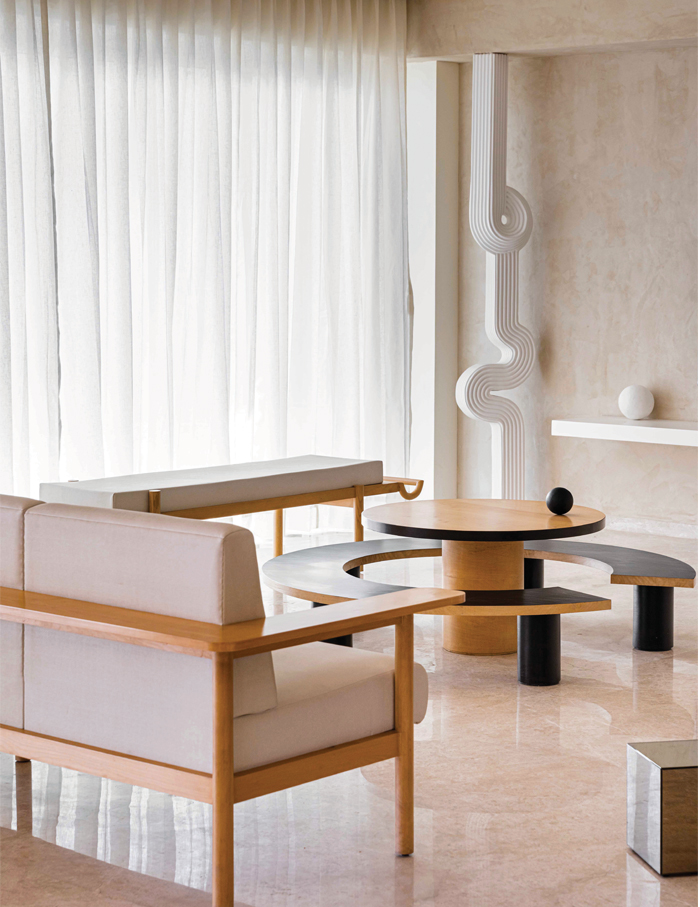 Tiny orbs, meandering curves and many a gentle arch restrained, yet so untamed, raw, and so tender, the home, the heart on a happy march.
A rendezvous of contradictory cravings, sweeping forms, and magical rippling. Some theatrical, some with a lot of thought, there's more if one only sought.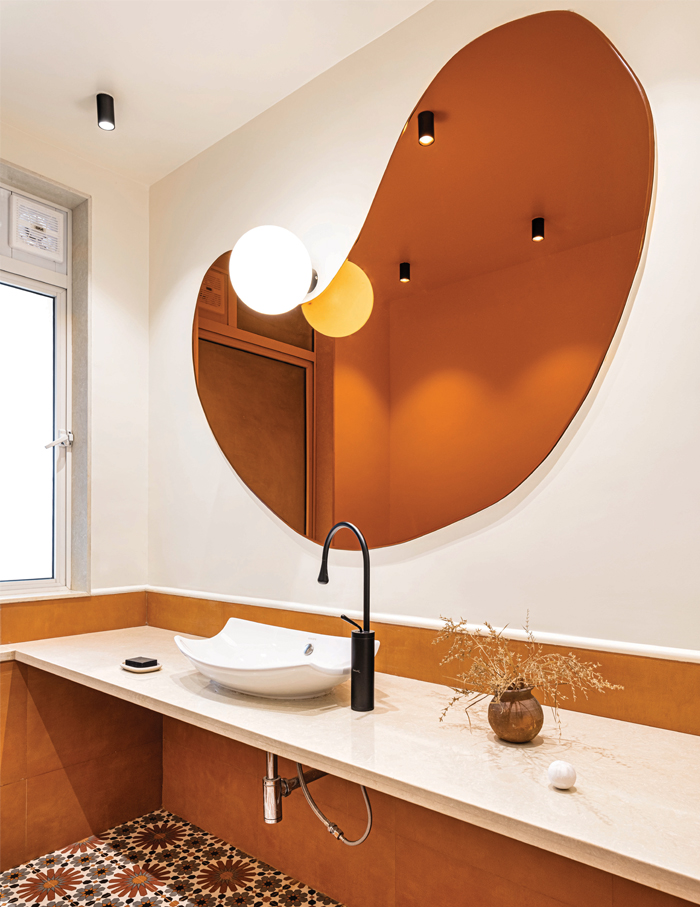 A slight intrigue, a dual role, the bureaus and the davenports, sometimes a cache, sometimes with soul, to store, sit, study, or just build blanket forts.
At times, fleeting, and still, at some, solitary corners at unexpected turns. But this is so much more than that, it's a home, a feeling, and everything that you yearn for.