Get Inspired
This expansive home in Gujarat by Dipen Gada & Associates uses earthy materials to orchestrate a stunning play of light and shadows
JAN 8, 2020
| By Aneesha Bhadri
The Nene residence in Vadodara is a minimal layout set along the east-west axis and surrounded by sprawling landscaped lawns. The 7,500 sq ft home is crafted by principal designer Dipen Gada and his team to keep out the heat, while ensuring good ventilation and plenty of sunlight.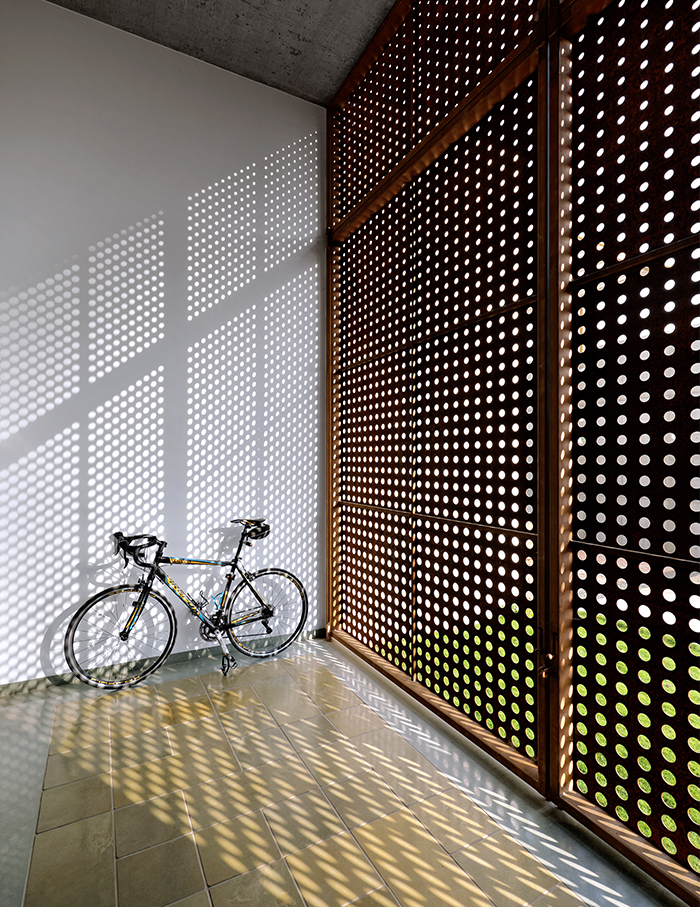 The dramatic entrance—with the walkway floating on water that leads to a solid wooden door studded with an elaborate brass casted handle—brings to mind the stately doorways of castles enveloped by a moat.
From the almost Mediterranean entryway, the house spreads out on either side, housing four bedrooms and a living area in two cuboids with a Corten steel facade and a serene courtyard. Perforated bricks that pivot on fixed frames line the passage, creating shifting patterns of light on the floor and walls, while teasing one with glimpses of the verdant environs outside.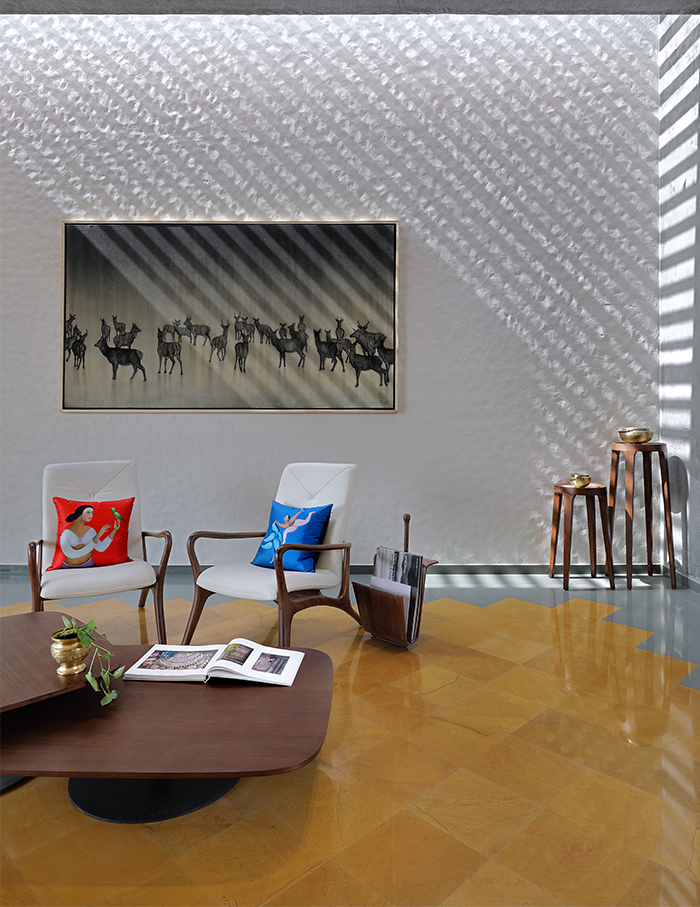 The lounge overlooking a swimming pool provides a fascinating lesson in sciography, with the interplay of light and shadows through the pergolas on the skylight. A centrally located spot connects the three main bedrooms, each with its own balcony and a spacious bathroom.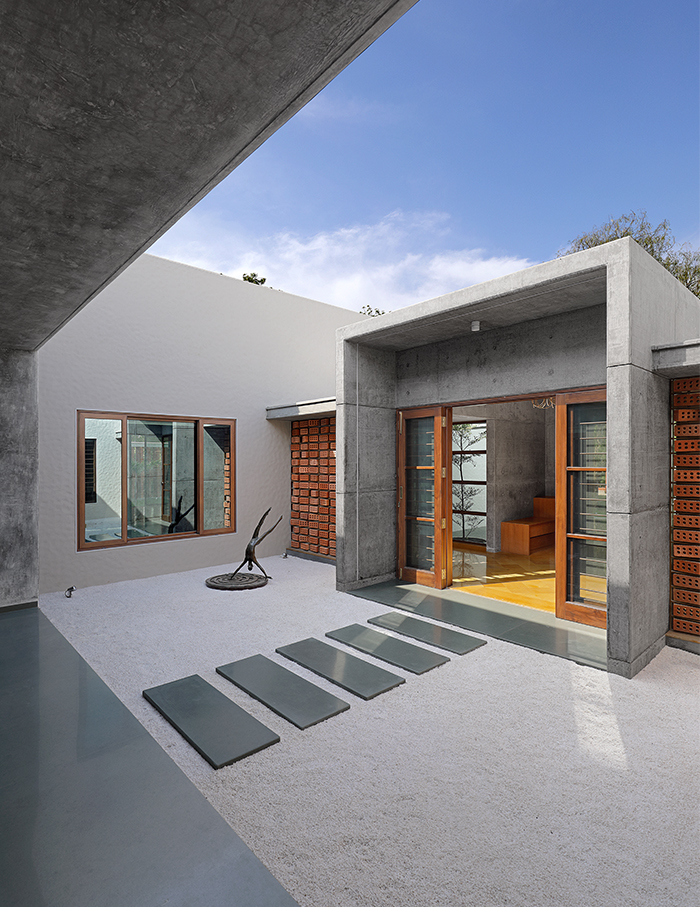 The master bedchamber is characterised by earthy materials such as terrazzo, brass and terra cotta coloured IPS. One witnesses an enchanting spectacle of dancing silhouettes on the balcony, as a result of the light streaming in through perforated corten steel jali doors.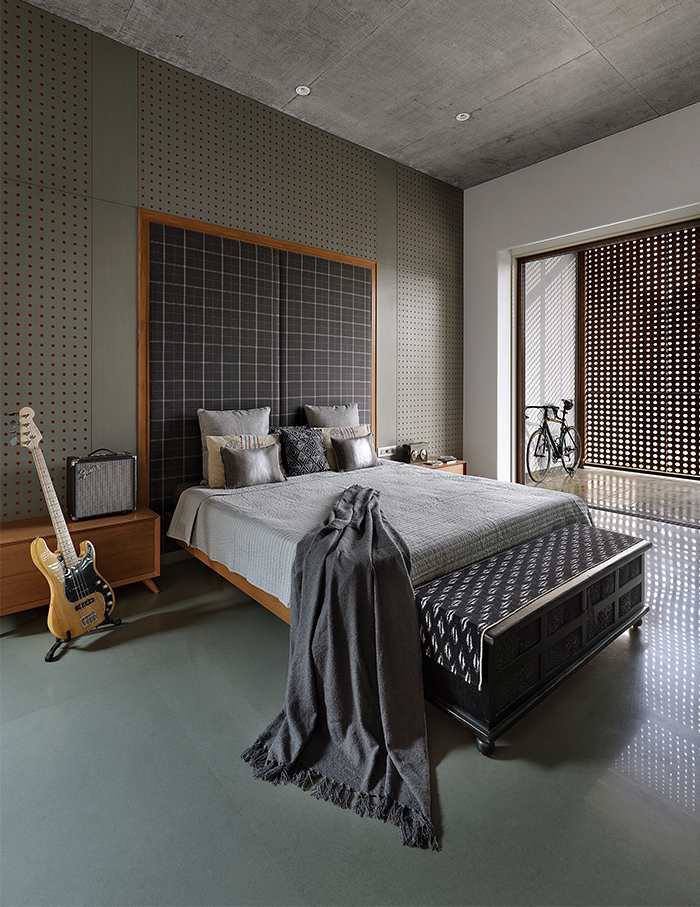 Scroll below to find more pictures of this home…