Homes
This luxuriant penthouse in Dehradun is an illustration of fine living, helmed by Rano Singh of The Muse
FEB 1, 2021
| By Sanjukta Ghosh
Gleaming marble floors, a double-heighted lobby, a ceiling studded with gold-plated glass chandeliers and bespoke upholstered accents strewn across 12,000 sq ft—we could go on and on about this space! Nestled in Dehradun, this hill-front penthouse by Rano Singh of The Muse is effused with timeless elegance and a modern quotient. 
Singh and her team used their design prowess to the fullest. "The client gave me no brief. So, I used colours in architectural materials which were soft and distressed across the home, like you'd see in a cosy French chateau," shares the creative head. 
The penthouse is flooded with natural light during the day, owing to floor-to-ceiling windows, and remains well circulated and lively.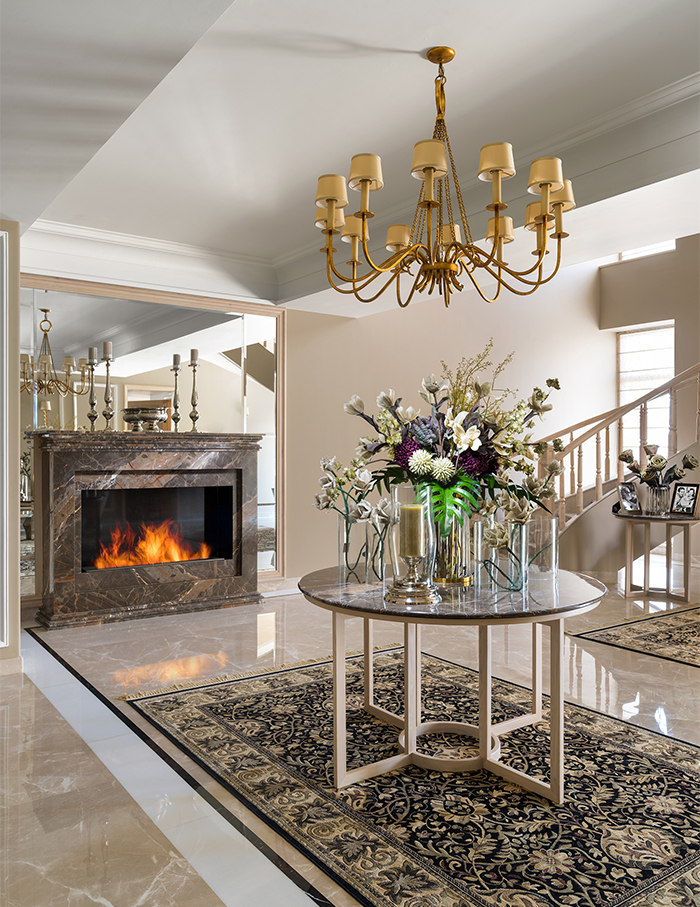 The entrance lobby is laid out in beige marble flooring that continues in most of the formal areas, while an unusual shade of wood flooring characterises the bedrooms and family areas.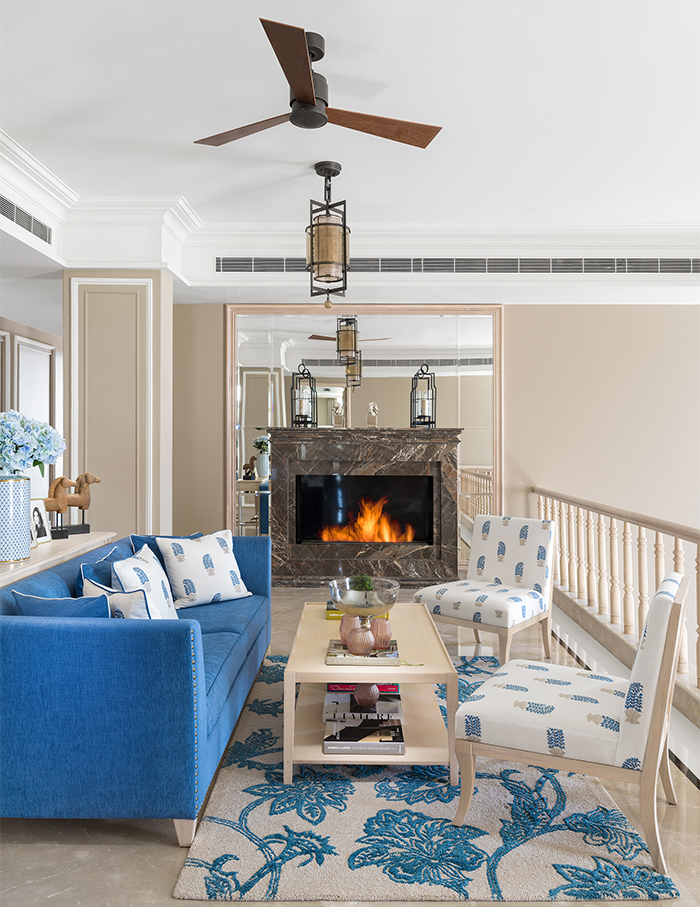 A gold-plated glass chandelier dominates the ceiling in the living room, where a chesterfield sofa and neutral furnishings define the space. Only slightly segregated from it is the dining area, which has an intimate vibe. Here, a wood-finished table is paired with sleek and comfy seaters, a gold-washed chandelier and chic tabletop accessories.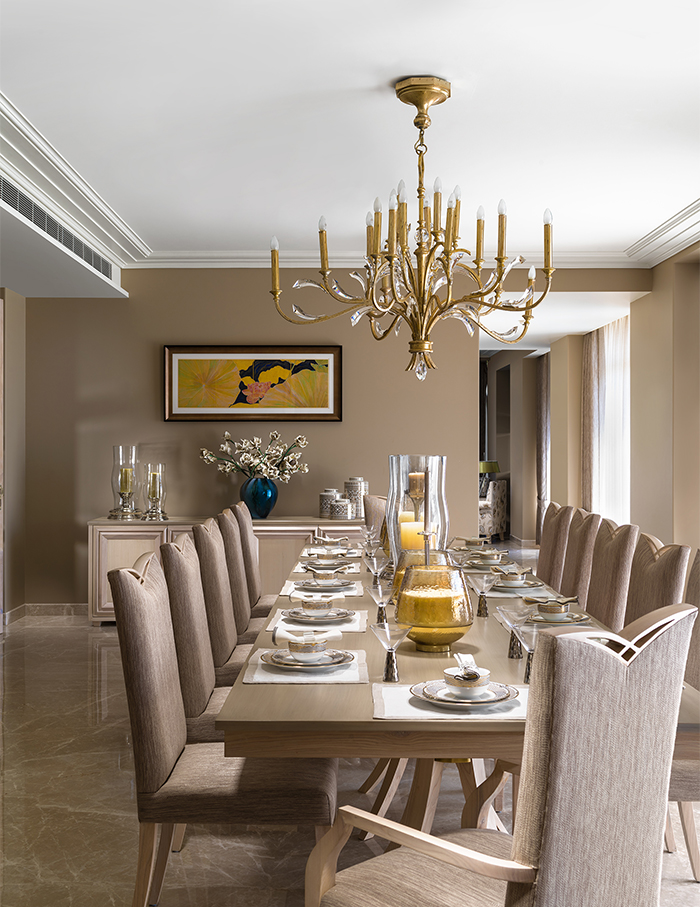 The home features a neutral palette of greige and beige hues that flow from one room to another. To break the monotony, a splash of colour is introduced in certain spaces. As we ascend to the first floor, the palette get brighter and bolder with the addition of blues, greens and aqua.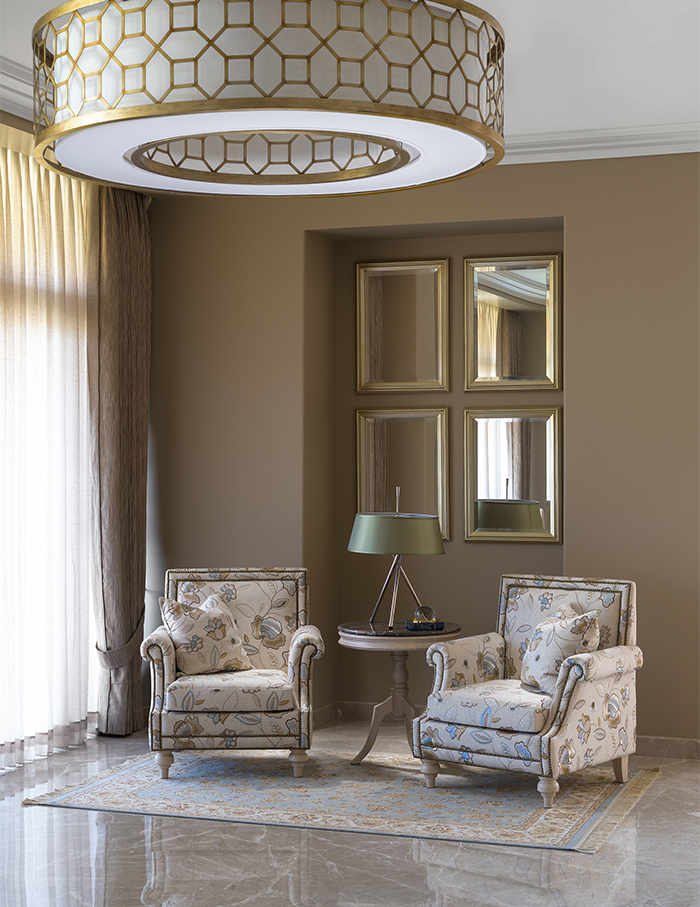 The top floor houses three spacious bedrooms and a brightly coloured family room in unusual shades of blue. The entire space is seamless with wooden flooring, which complements the walls cloaked in warm shades of olive, beige and dove grey.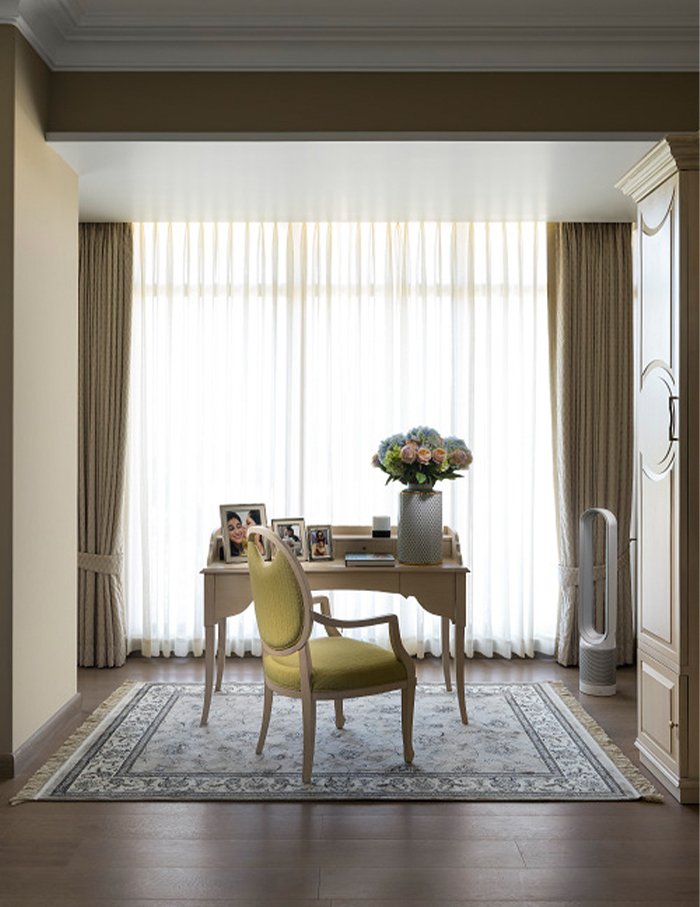 Accessories like textured carpets, stunning light fixtures from Highlight and artworks sourced from Studioart add to the interior glam quotient.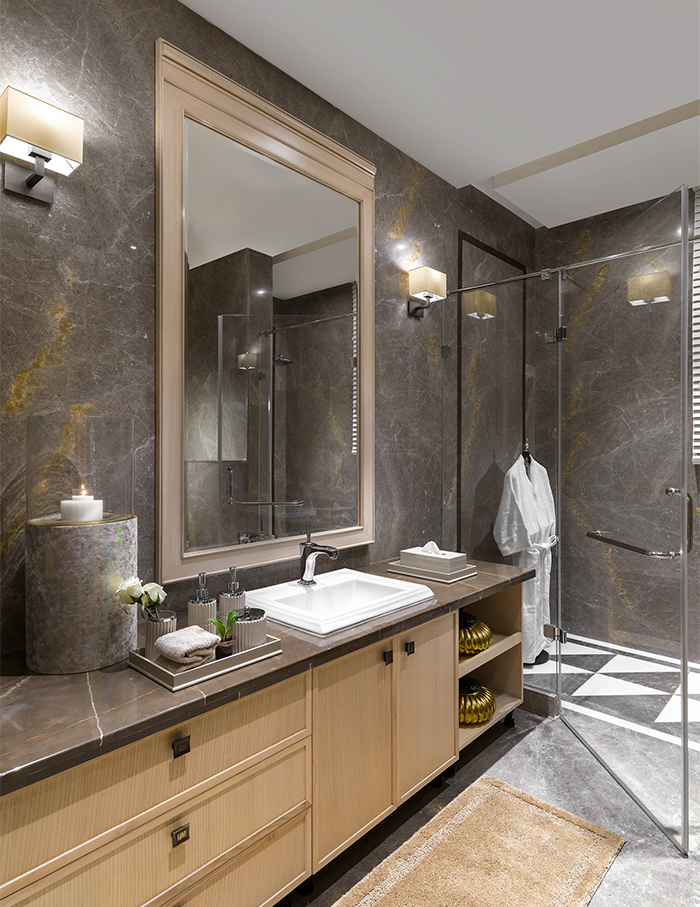 Speaking about the most exciting moment, Singh says, "For me, I was enthralled by the clients' reaction when they saw the home for the first time after hand-over. They hadn't visited the site while it was work-in-progress, so their ecstatic reactions are cherished!"