Homes
ABM Architects restored this quaint villa in Dehradun and made us feel that we've stepped into an Enid Blyton classic
NOV 15, 2020
| By Sonia Dutt and Latika Amersey
The Sobtis are stylish and have an exemplary taste. For their vacation home, it was no surprise that they wanted only the best, without any compromises. Tree Tops, as the name suggests, is their getaway from the hustle and bustle of Mumbai city.
Surrounded by trees, a lush green two-tiered lawn and beautiful local flora and fauna, this British-style country bungalow in the heart of Dehradun, has flowing red brick arches supported by a high sloping roof in natural slate and white contrasting trims.
As you stand on the lower lawn, you see the imposing front elevation…with its bay windows and litchi trees on either side as if to frame it in total symmetry. At the verandah, you can soak in the panoramic vista of the Sahastradhara valley, while enjoying a cup of tea with jam biscuits and a good book, the perfect way to unwind.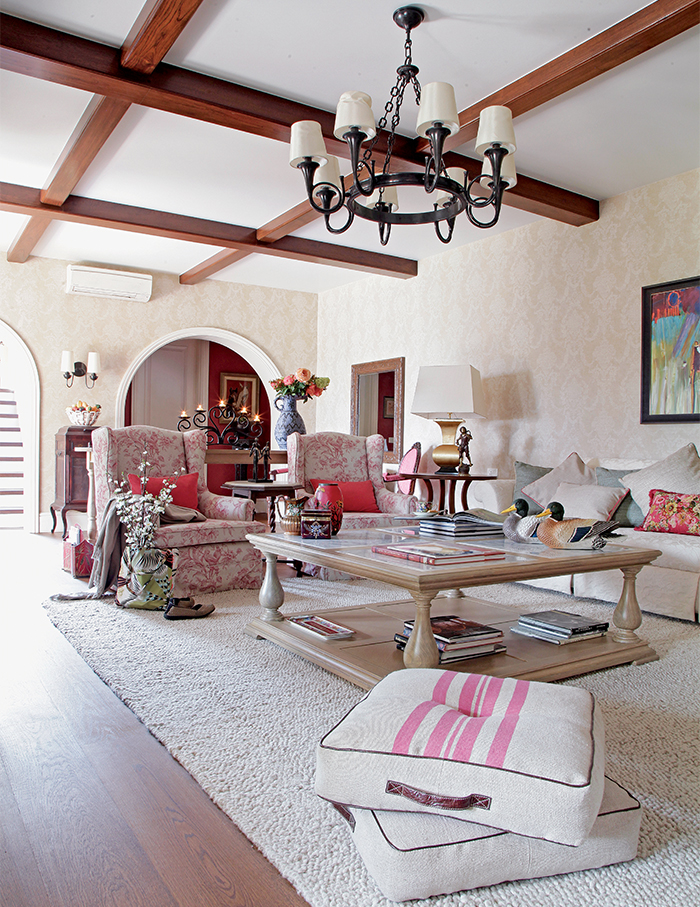 Reviving fine features A major waterproofing problem led to the transformation of this approximately 15-year-old bungalow. This included an architectural overhaul by acclaimed veteran Alfaz Miller of ABM Architects, and interior styling by Riyaz Himany and his design team led by me.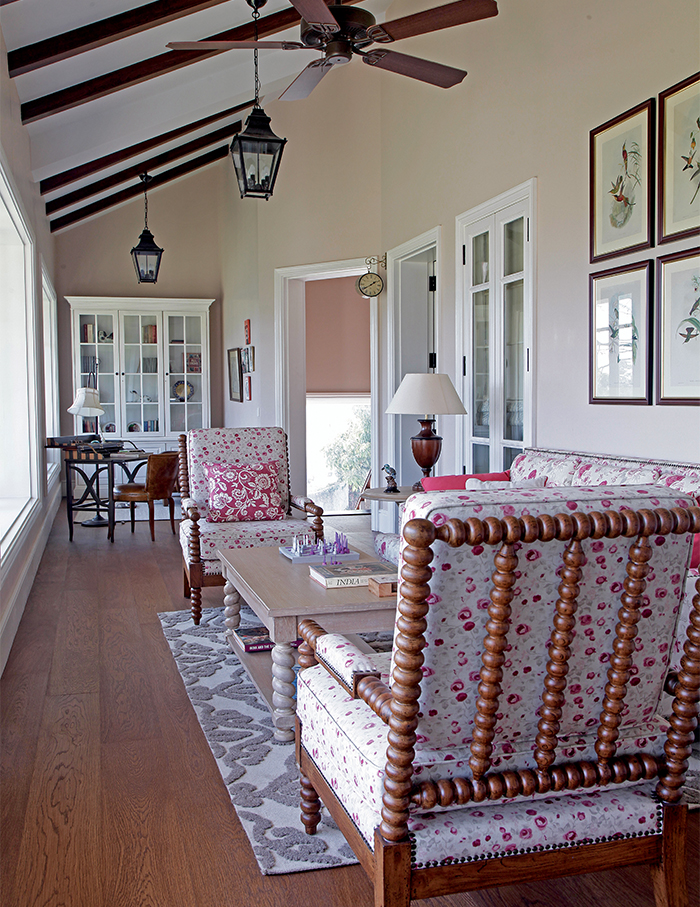 While most of the structure was retained, important characteristics like the brick facade were ripped off and laid out with a new one. We also removed the attic with a spiral staircase, recast the sloping roof to make it higher, widened the windows both ways and created an upper bay window.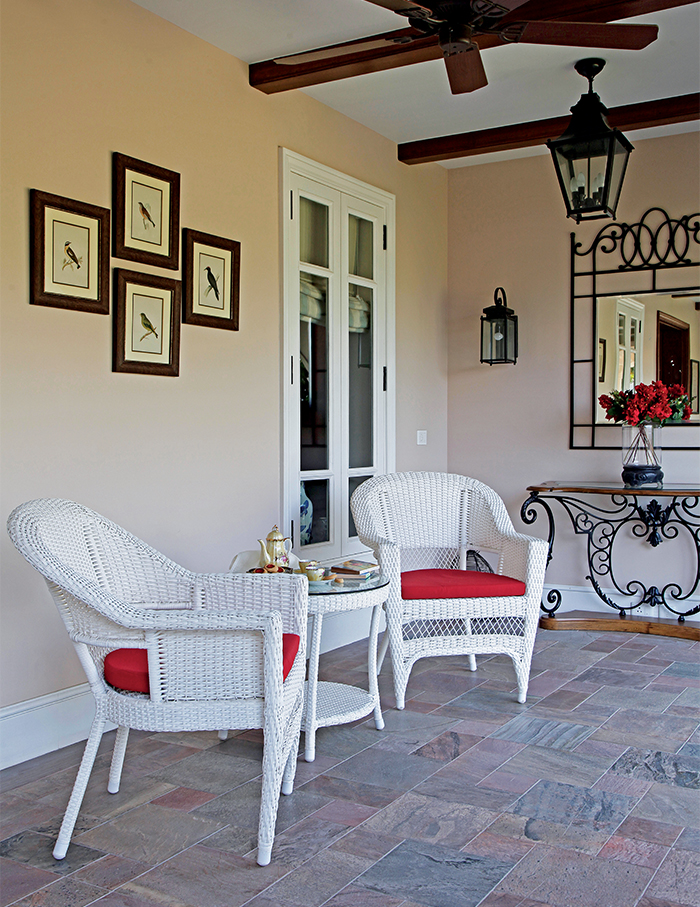 The Sylvian details With the interiors, the only brief from the Sobtis was that they didn't want a rustic, unfinished look. We suggested bringing the British countryside aura inside as well. As soon as you enter, the authentic fireplaces and classic wooden staircase instantly catch your eye.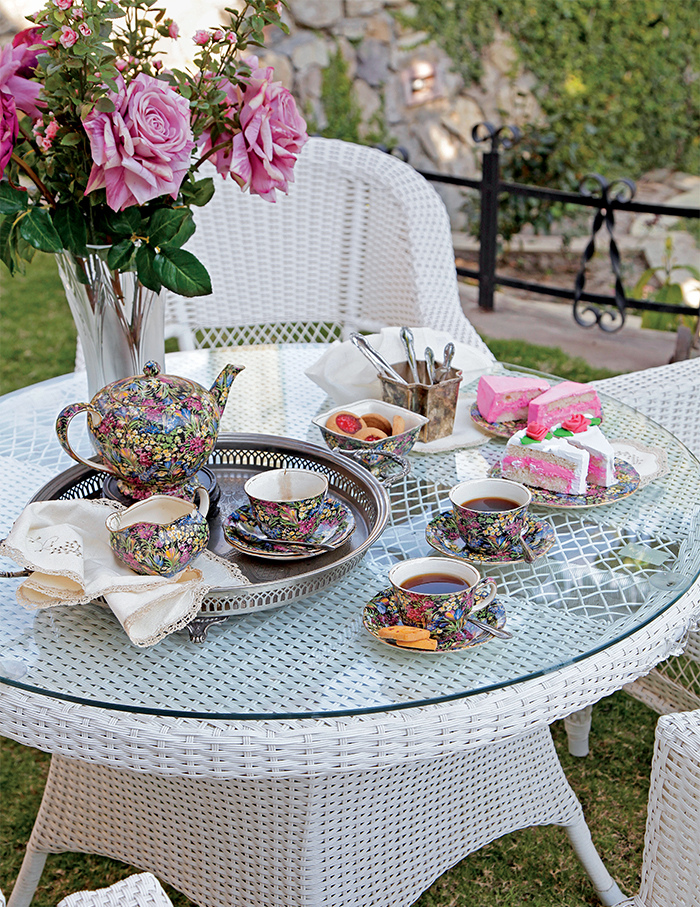 Tranquil creams, pistachios and peaches offset the peeping strawberry walls and dark wood floors. In the living room with a wood fireplace, the family often congregates over a drink or two. Stroll through an arched opening and an inviting dining area with its bay window beckons you to a table set for an English breakfast.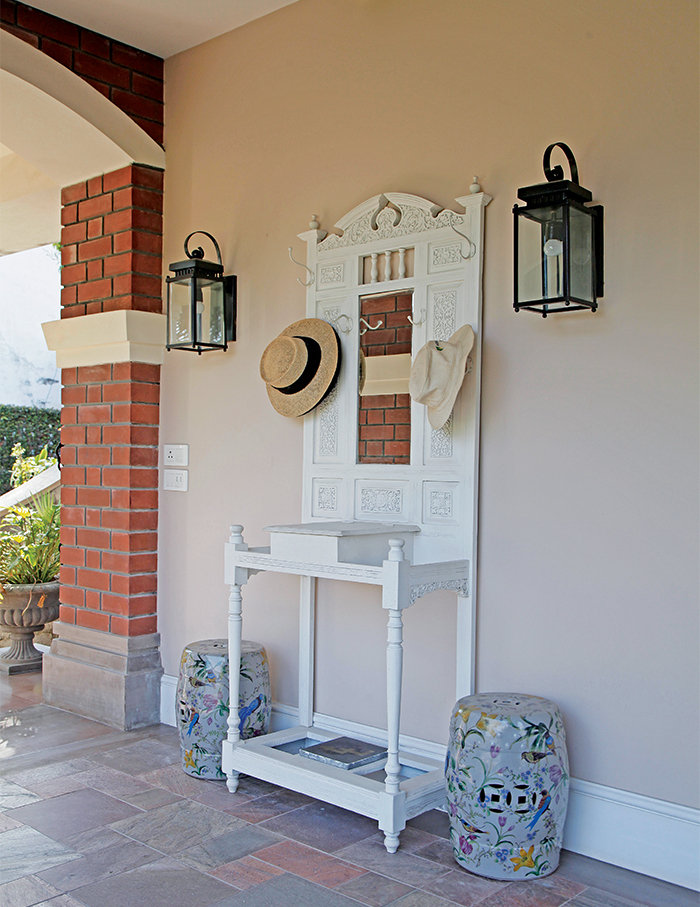 As you climb the wooden stairwell next to the wall of family photos and hand painted console from The Great Eastern Home, you enter a vast verandah. The outdoors are brought in by the large expanse of sliding and folding timber windows, while the avian lithographs from Philips Antiques help enhance that atmosphere. Meanwhile, guest bedrooms with cheery, custom made pink and lime green floral bedding and another in blue and yellow exude warmth.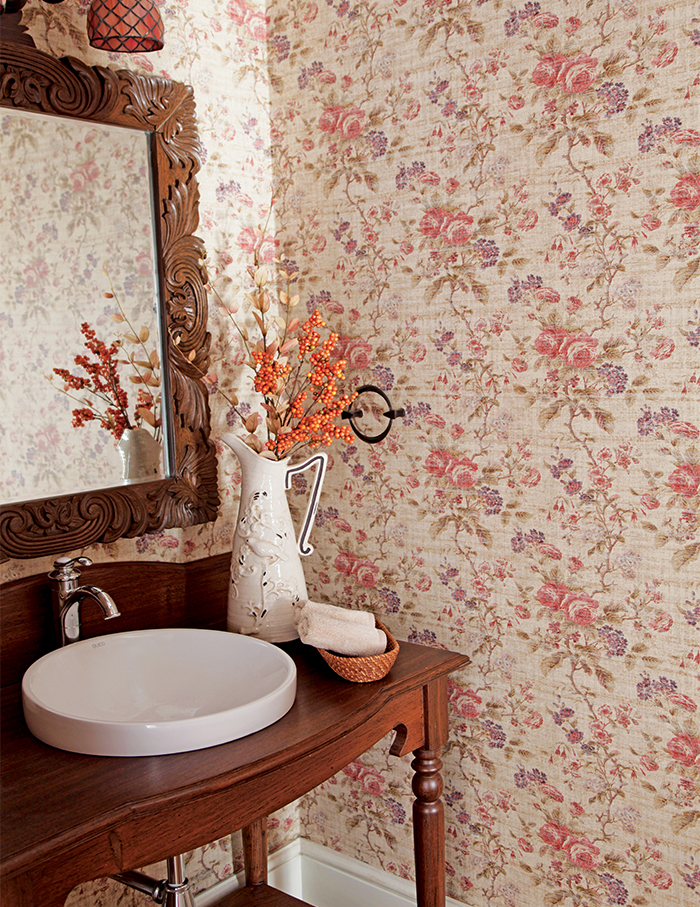 The master bedroom with its four-poster bed, wooden rafters and bay window is tucked away at the end of the balcony. Even though there were a few roadblocks, in terms of the tiring renovation process and accessorising right, this home managed to be exactly what the Sobtis wanted: Peaceful and tranquil, a place that blends the outdoors with the calming interiors.