Homes
This light-filled Kolkata apartment by Essajees Atelier is both nonchalant and luxe, a balance that's expertly and carefully maintained
NOV 8, 2021
| By Pallavi Mehra
Brimming with light and life, Sneha Singhi Upadhaya's home in Kolkata is an extension of her family's warm and affable personalities. The renowned chef reached out to Sarah Sham of Essajees Atelier to conceptualise the interiors of her new apartment, a 6200 sq ft home in the Ballygunge area of Kolkata.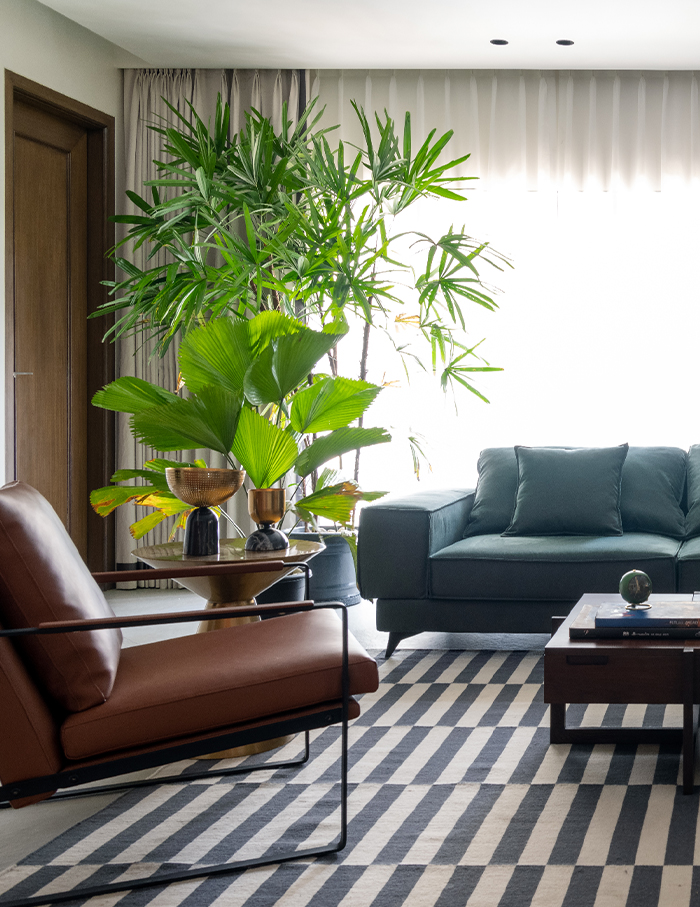 "The brief was to introduce a lot of natural light as the original space was dark and dingy. The home was for her, the husband-to-be, and their two dogs. The only instruction was that it was time sensitive and had to be completed within six months. Sneha and her husband are easy-going and love to host their friends and family, and the apartment had to reflect that," says Sarah Sham, Principal Designer, Essajees Atelier.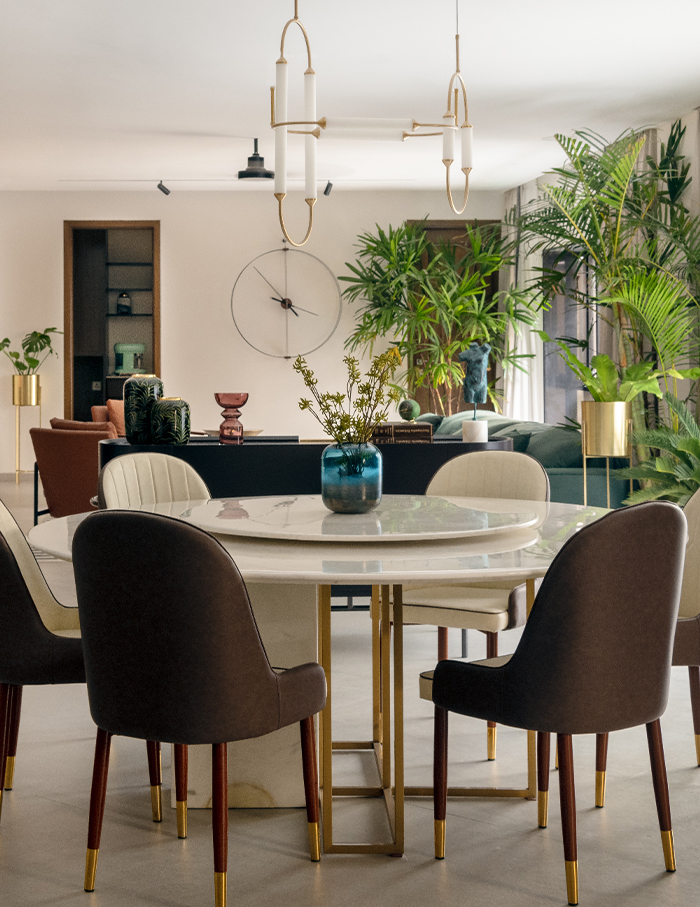 This Kolkata apartment with its warm and welcoming interiors is the perfect newlywed home for the clients. Furthermore, the short time frame in which the apartment was completed reflects the camaraderie between Sneha and Sarah—of social media conversations translating to realtime relations. "It was so wonderful to hand over the home to Sneha and her husband the week of their wedding, which was followed by me staying for their wedding celebrations and housewarming party!" concludes Sham.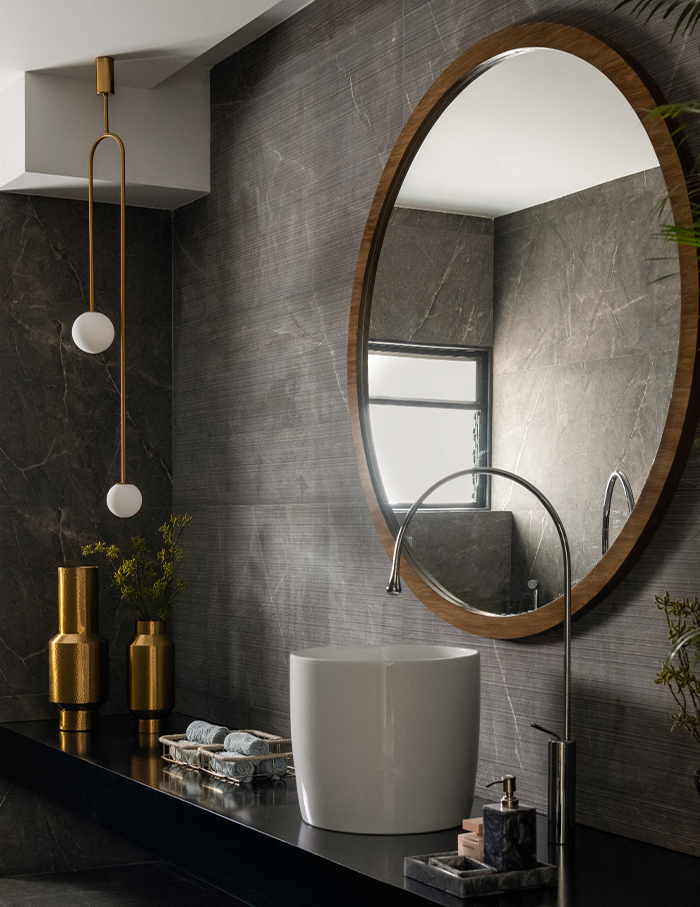 Read more about this home by Essajees Atelier in our October-November 2021 issue...