Homes
This Kolkata home by Essajees Atelier is the epitome of experimentation dipped in hues and textures
DEC 1, 2022
| By Ishika Paruthi
This minimalist and elegant abode is designed by Sarah Sham, Principal Designer of Essajees Atelier alongside her team, Nikhil Makwana and Mahima Mistry. 
The designers have curated this 3800 sq ft contemporary home for a nuclear family in the Bhawanipur region of the City of Joy—Kolkata.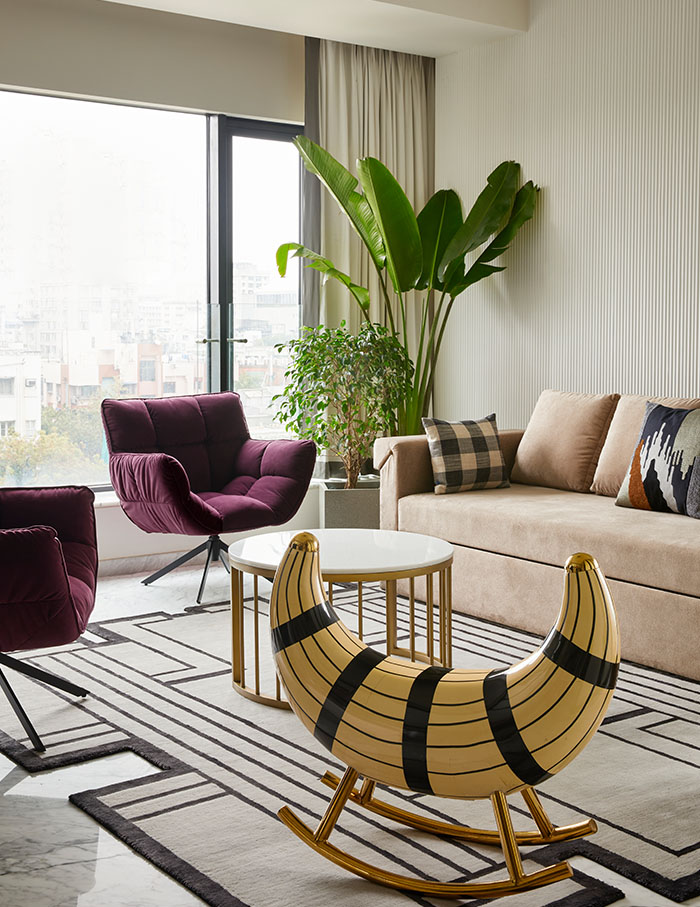 The curious brief
The homeowners initially opted for another designer but thought they needed to switch and that is when Sarah and Essajees Atelier came into the picture. The initial designer did make some changes to the space including marble selections, so Sarah had to start with what had already been done and incorporate that in her ideas.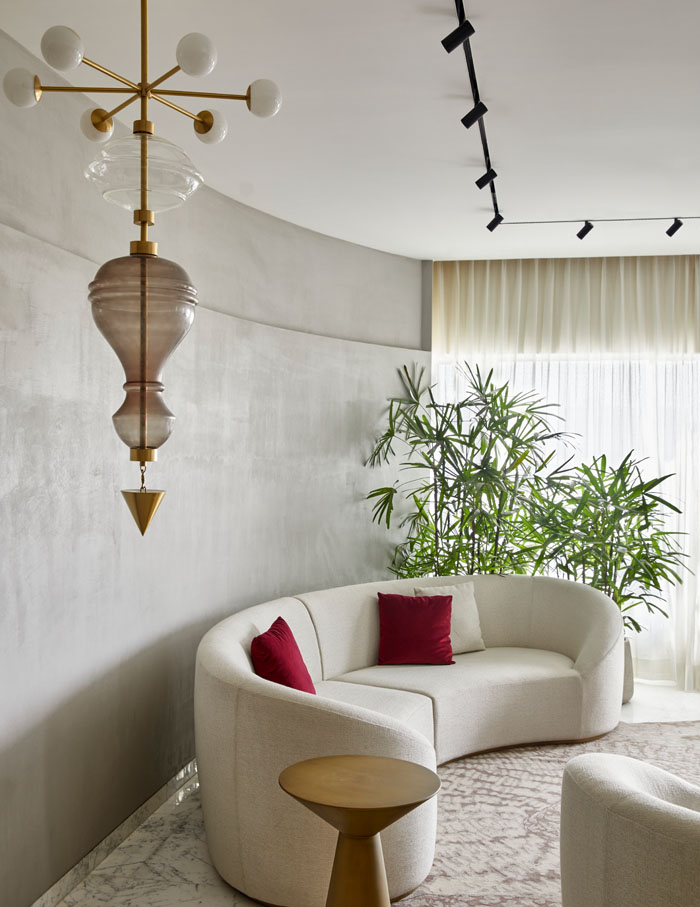 The brief was to design a space which is fresh and elegant and liveable where each room tells a different story and is personal to the residents and their lifestyle.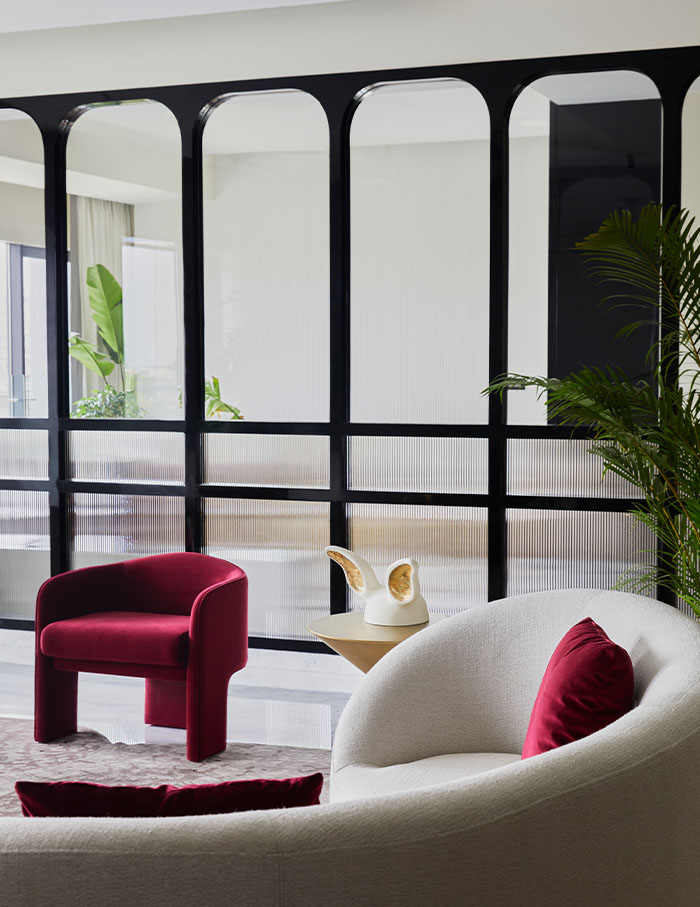 Tour every turn of this contemporary home
After entering the space, one is greeted with a large end-to-end mirror. Keeping the services hidden, a fluted panelling covers them at the front door.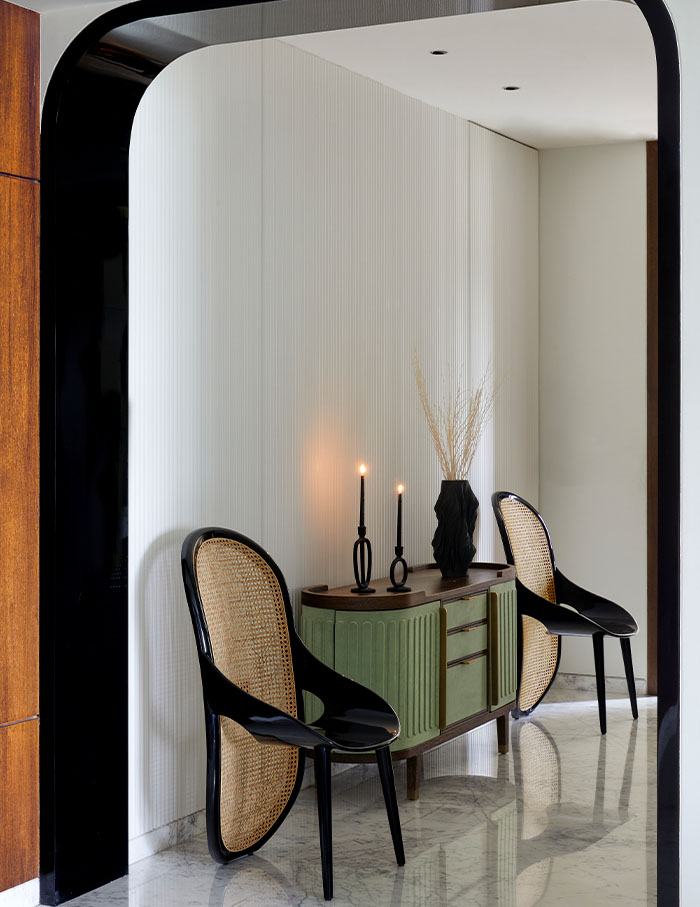 The next stop is the dining room which is adorned with a large dining table and a massive glass wardrobe area concealing the crockery with aesthetics.  
Ceiling lights and an end to end veneer panelling with fluting make the entire passage of the home look lavish.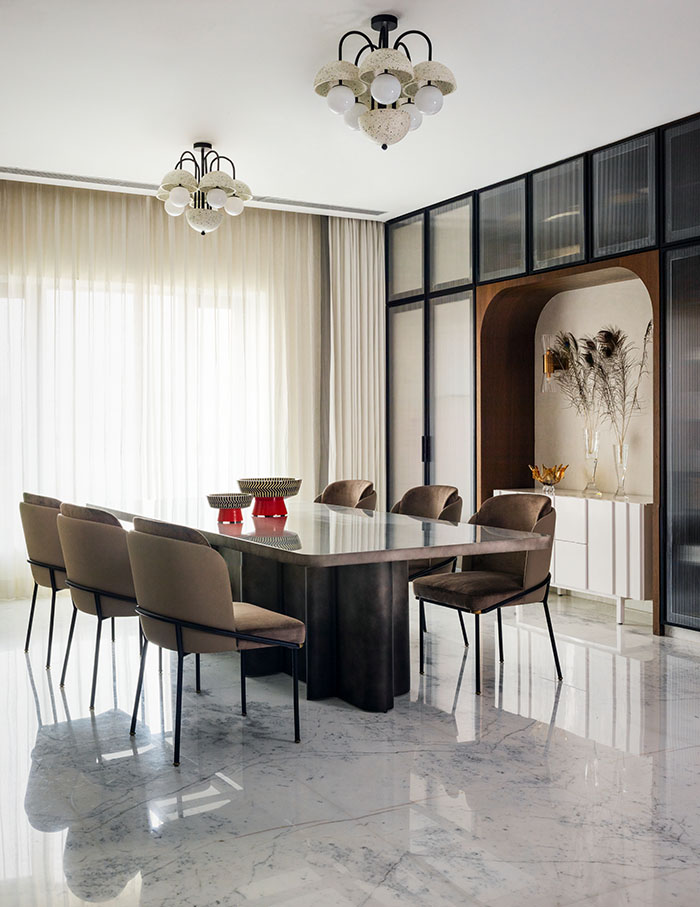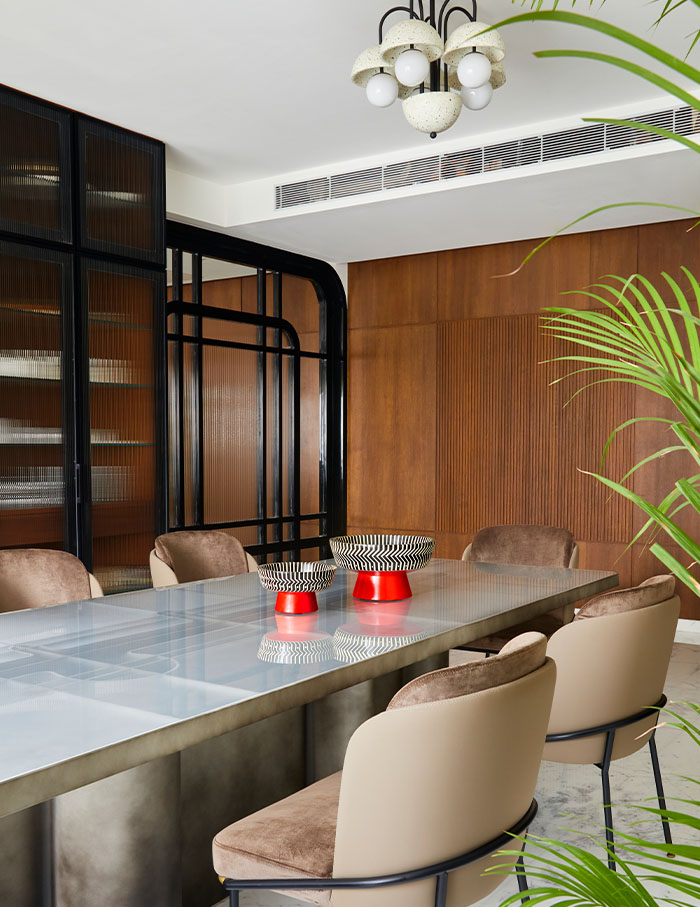 A 9 ft wide door takes us from the dining area to the living room. Embellished with rounded furniture, designer rugs and an array of art, this space is quite vibrant compared to the overall clean theme of the home. There is also a den room separated by another glass door next to the living area.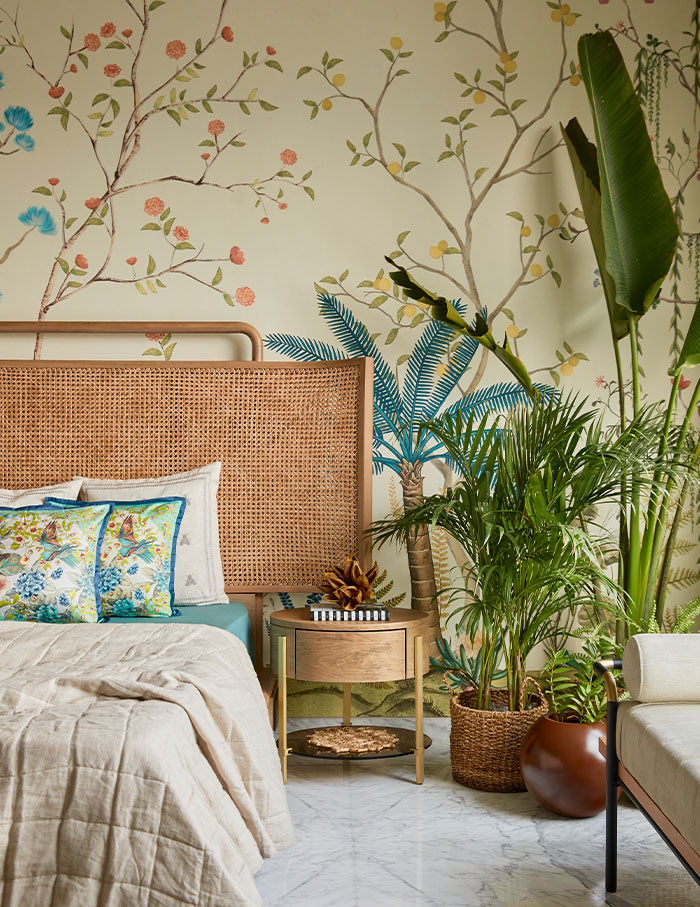 One is greeted in the primary bedroom by minimalistic hues and sophisticated elegance. This room has a calm vibe which is perfect to unwind after a hectic day. With a fluted back panel with a hint of orange and tan, this room makes for a perfect abode for the homeowner.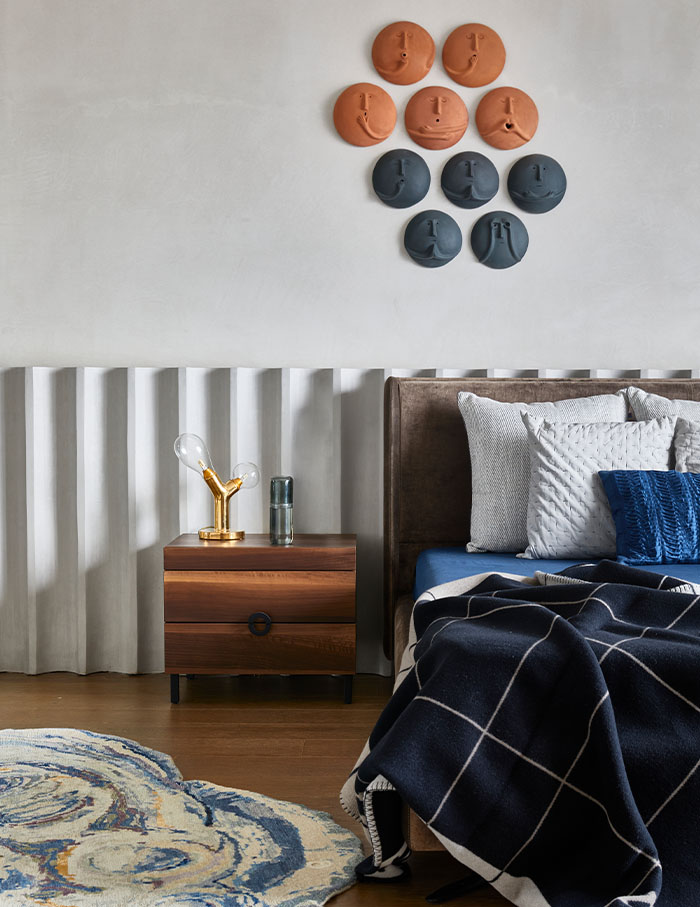 The son's soon is furnished with lowlights and a louvred wardrobe with a styling stool. The overarching theme of this room has been designed keeping in mind a sense of style as well as functionality.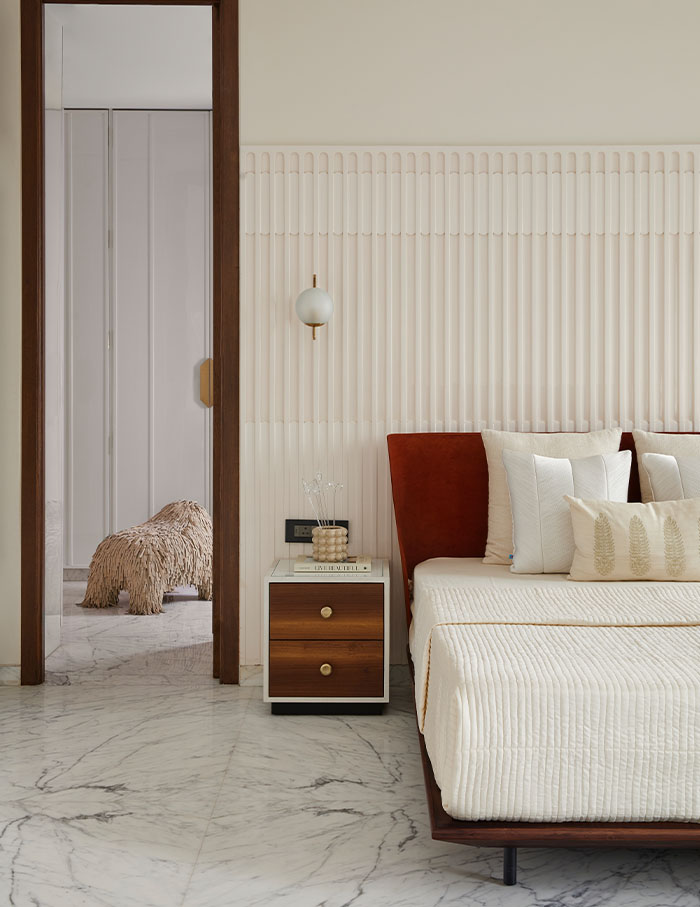 The daughter's room on the other hand has a completely organic theme with a nature themed custom wallpaper and a huge planter. The room has been dipped in minimal hues with varying textures which elevates it to the next level.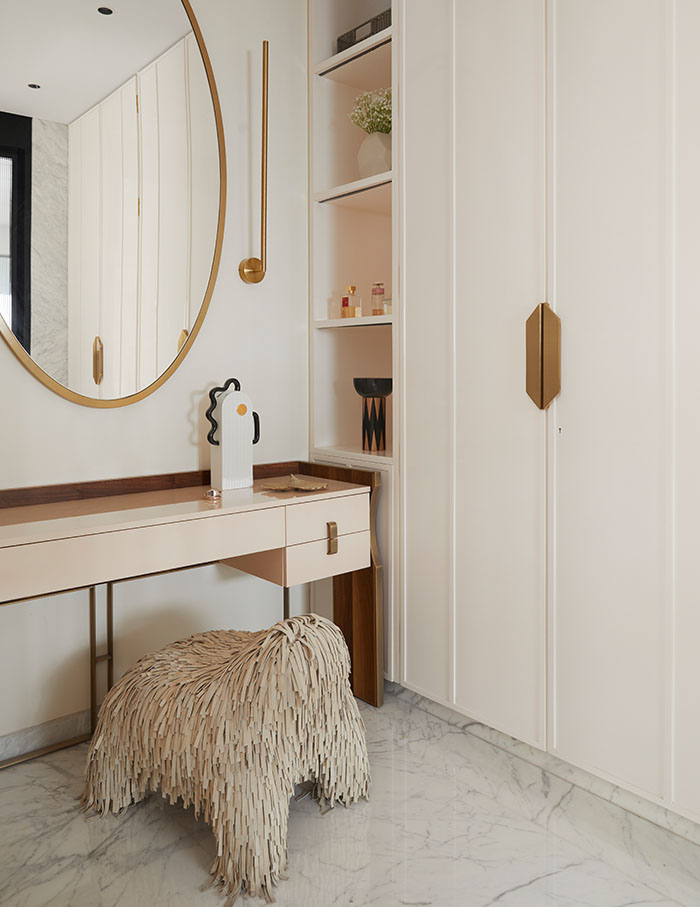 What the designer fell in love with
Sarah says,"The place that I enjoyed designing the most was Shraddha's room and the  daughter's room as they gave us free reign to do what we felt like would be best in their given brief and it really turned out great."
Sarah's design philosophy is customisation! She doesn't really have a signature style but each of the spaces she designs is a play on hues and tints and has plenty of plants. Other than that, she always considers the personality of the residents and their tastes and designs accordingly.
 Scroll down to see more glimpses of this home!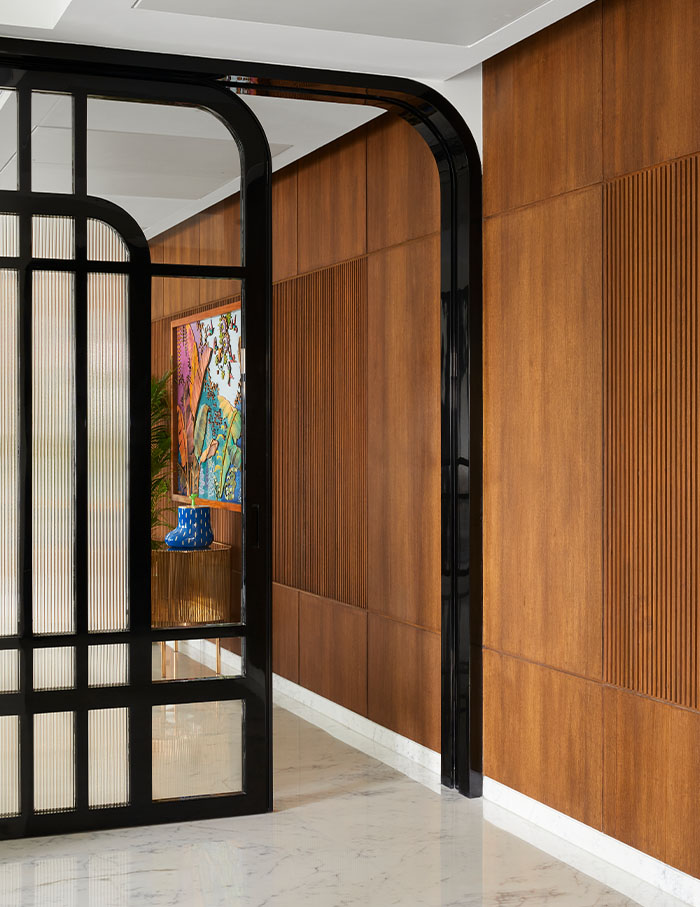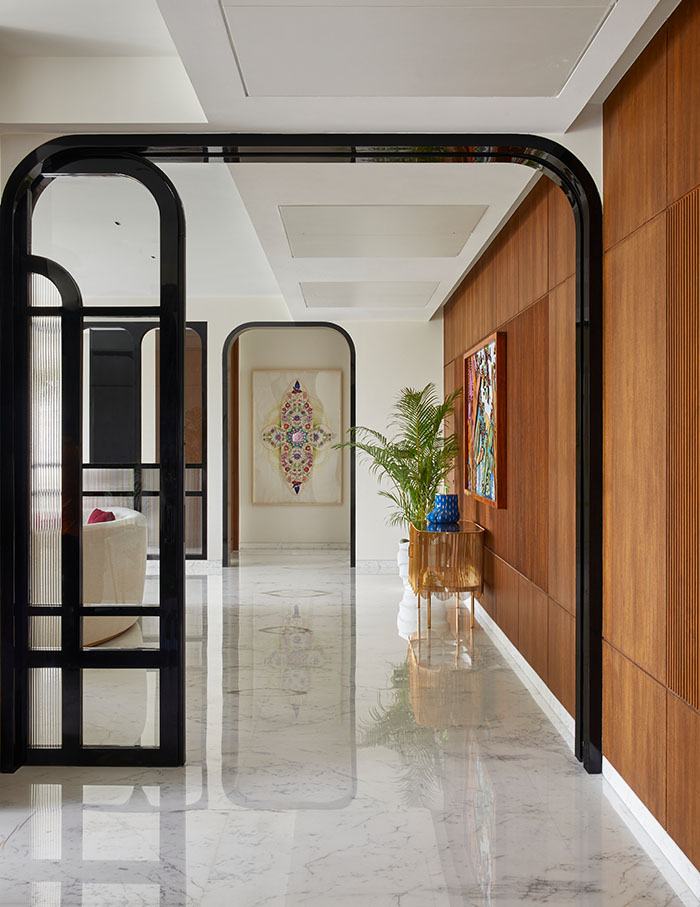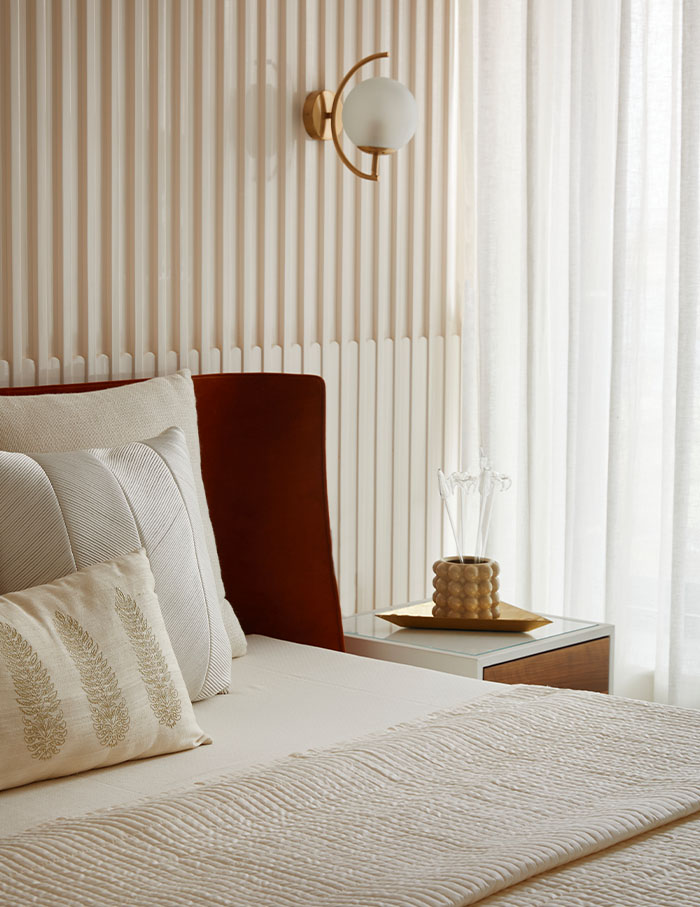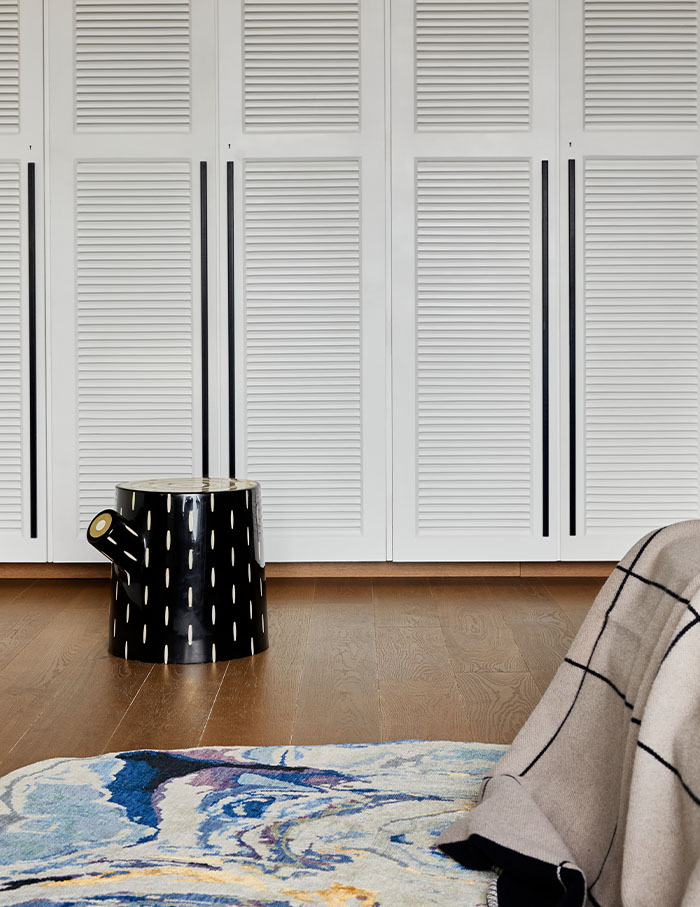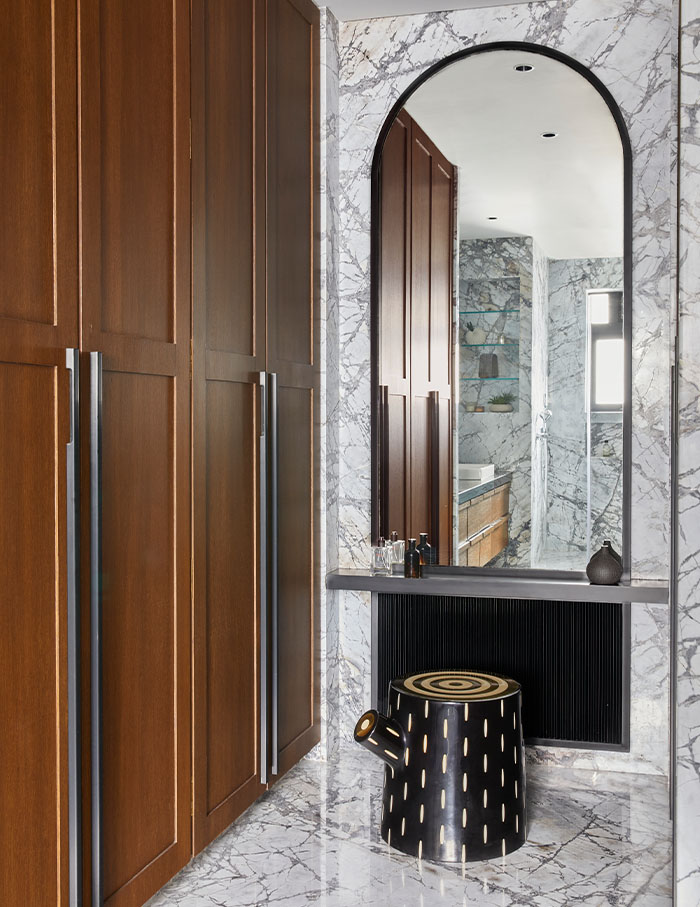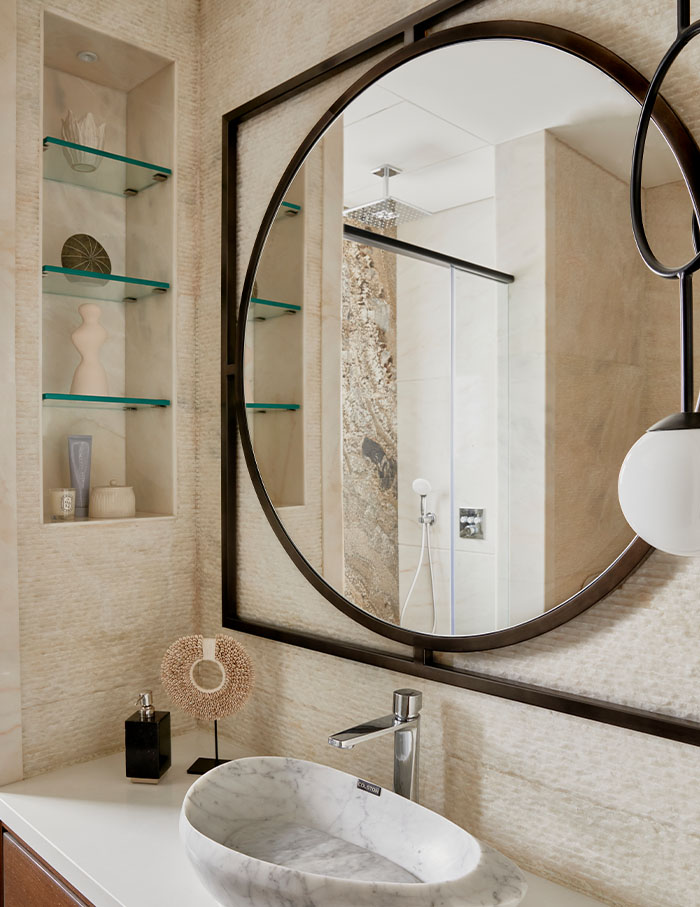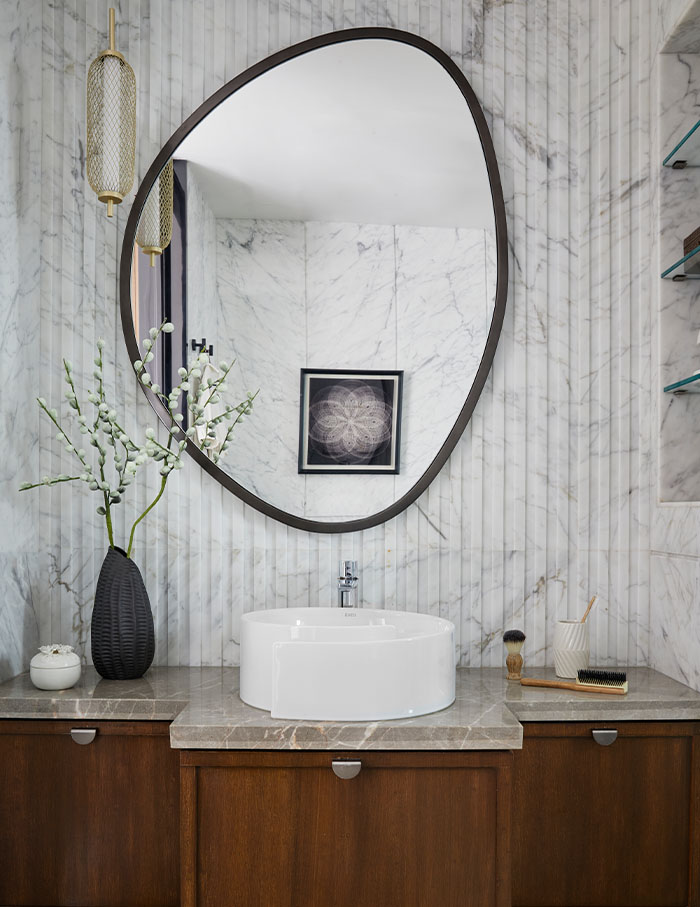 You may also like: A Manhattan-style penthouse in Kolkata by A Square Designs