Homes
This Juhu home by Kavan Shah is a gripping tale of design with natural light, lush greens and vintage finds as the protagonists
NOV 26, 2021
| By Pratishtha Rana
Embraced in an unhurried mood of calm and composure, House No. 7 is a design gem tucked away in one of the upscale lanes of Juhu in Mumbai. Elevated by a warm and harmonious colour palette, this residence makes you want to stop, gaze and admire its visual savoir faire as well as the various tenets of slow urban living it breathes of.
Brought to life by Kavan Shah, principal architect, Kavan Shah Design Studio, the idea was to assemble living spaces around a verdant central courtyard that channels an experience of living in a family home with a lush garden, layered astutely with corners and layers of privacy.
The home owners dreamed of a simple but ambitious design plan that is marked with an inviting atmosphere where every turn puts the limelight on natural artefacts and artworks from their travels. No one realised this brief better than Shah, who inundated the home with big and small nuances of design, underlined with natural light and open areas. He muses, " Our goal was to create a layered environment that looked both inward and outward, infused with organic elements."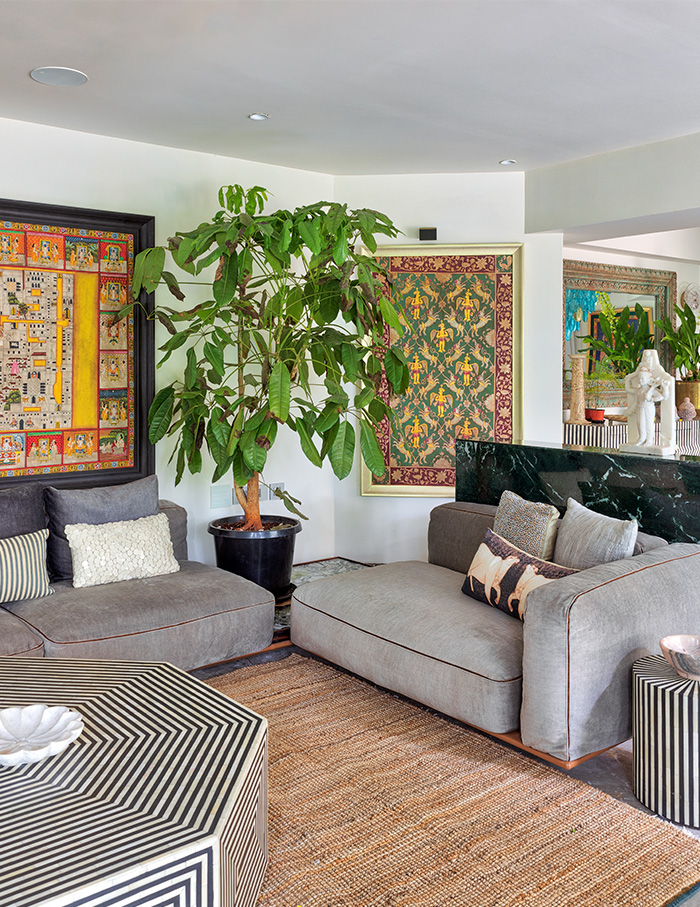 The focal point of House No. 7 finds life in the glazed atrium filled with lush vegetation. The apartment is also positioned at the centre of a roof terrace, with glazed walls swaddling a major chunk of the exteriors, creating light-filled spaces facing planted terraces.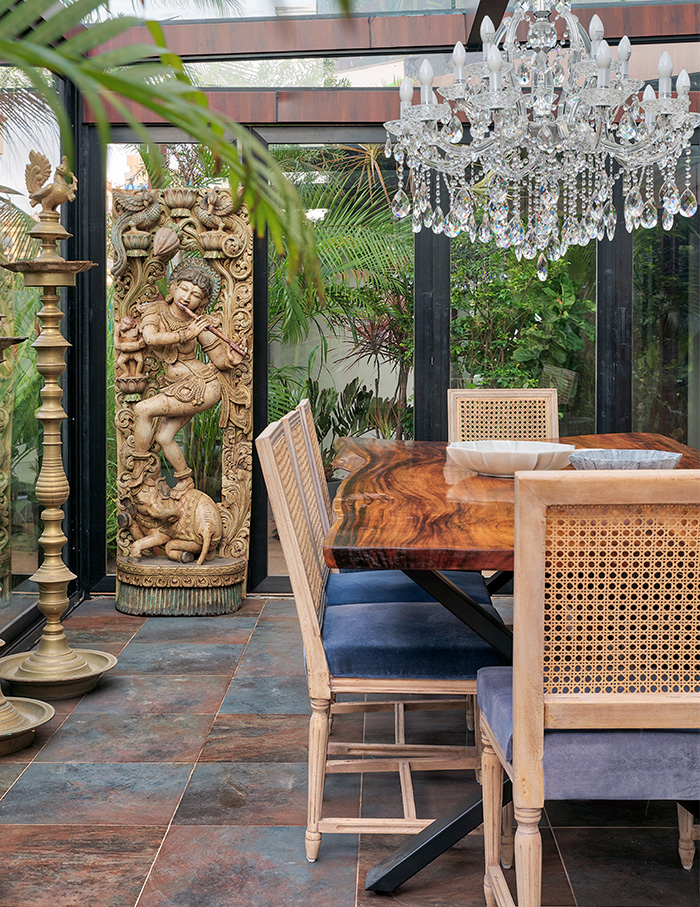 Shah informs that the floor plan here had to be completely redesigned to accommodate all of the client's requirements and make rooms for a host of mindfulness practices. A feat that saw waves of well-executed changes, the abode was jigsawed together like a puzzle until every part found its fit and pairing in time. 
The locations of bedroom and kitchen were switched to give way to a larger, open-plan living zone that accommodated a dining area, home office, wardrobe and lounge. The renovation also gave birth to an added fourth bedroom. While the layout of the main floor is kept similar, some walls were moved to reveal steel trusses that had been concealed within them.
As Shah rightly points out, " It's undeniable the impact that the last 12 months have had, not only on how much time we spend at home but how seamlessly a lot of us transform it into a live-work accommodation."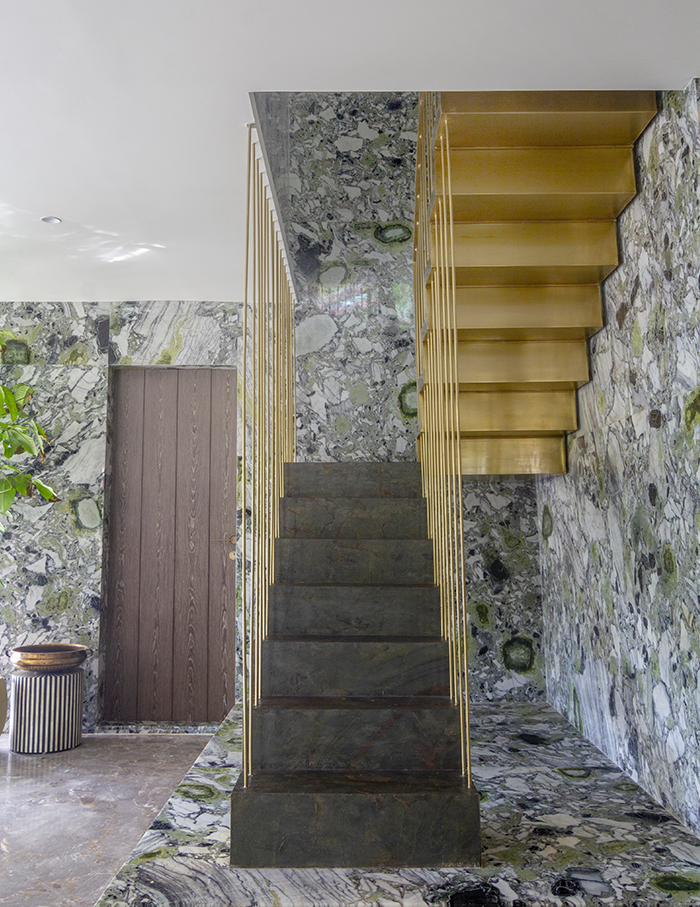 House No. 7 is every bit theatrical, opening up to corners that unveil the home dweller's love for nature, artefacts and fine design. It is a sanctuary of biophilia aptly married to the idea of leisure and luxury in the most attractive ways possible, visually and theoretically.
The change of floors, from ground to mezzanine to the terrace is in fact a visceral experience that absolutely needs to be encountered by the spectator once. The unit's focal point is a tall, glazed atrium suffused with lush vegetation.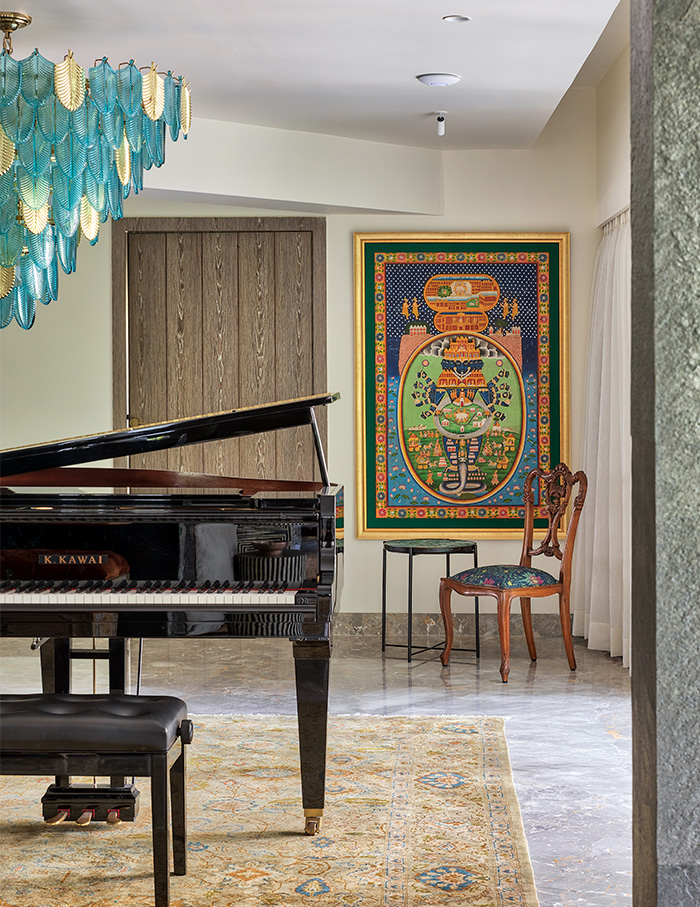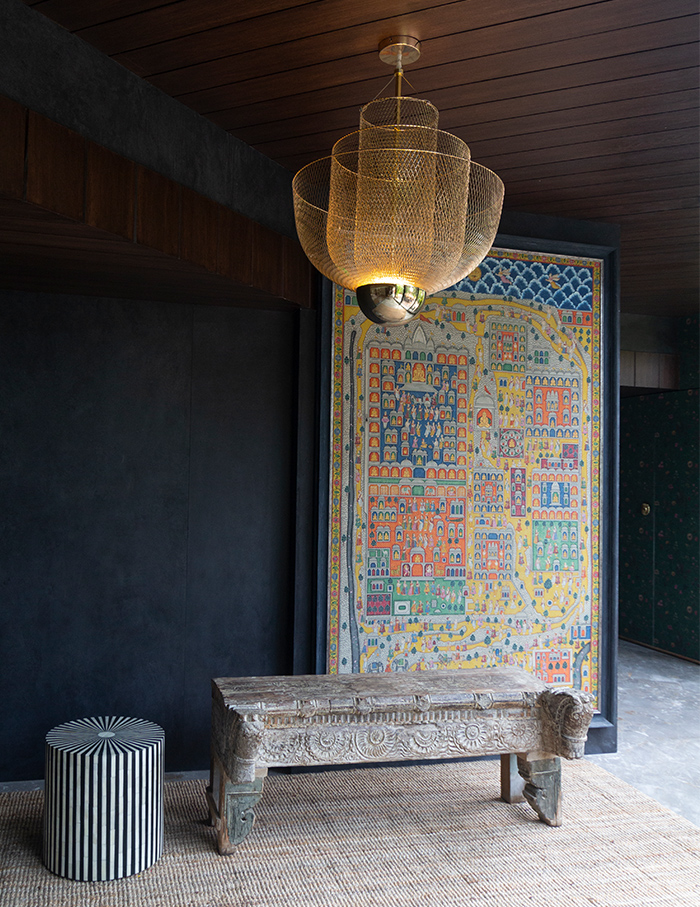 Statement, indelible pieces of decor find a home at this residence, thanks to Shah's design assemblage that strikes a sweet, fun romance between eclectic colours, vintage finds and furniture, contemporary curios, modern art and custom pieces.
The vocabulary of this home by kavan Shah describes moods of contrasts, similarities and reimagined ideas that brewed into a biophilic, luxury address that looks and feel raw yet refined in every frame, every corner, every turn and every time one begins to describe it…
Scroll down to see more glimpses of the home by Kavan Shah: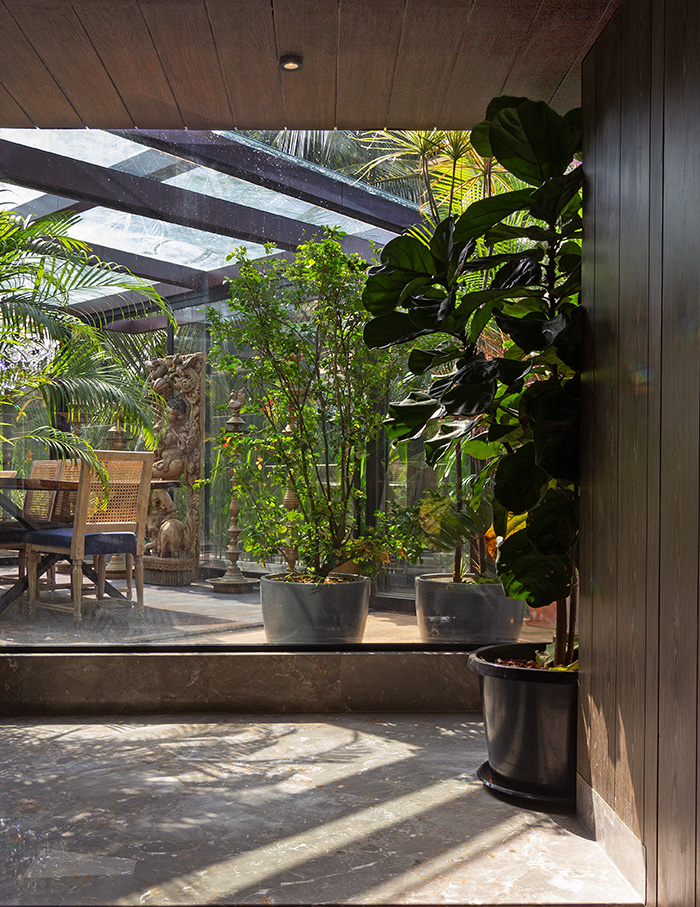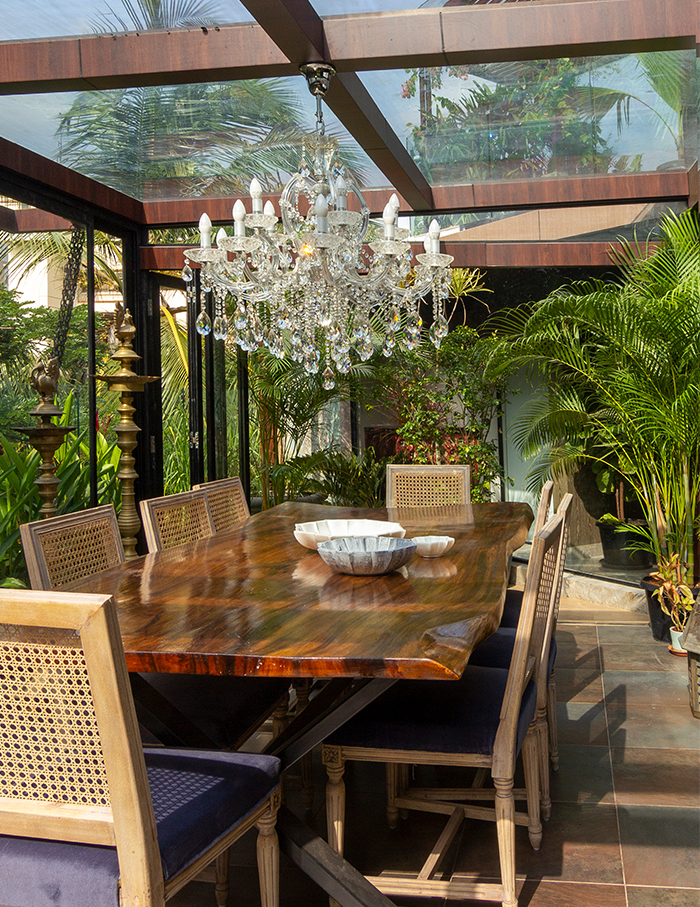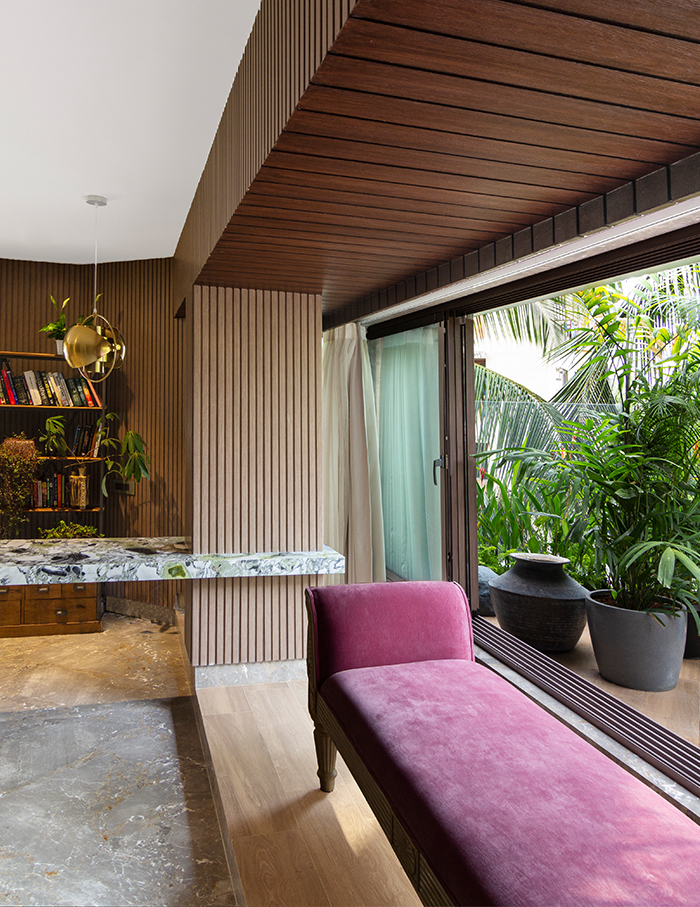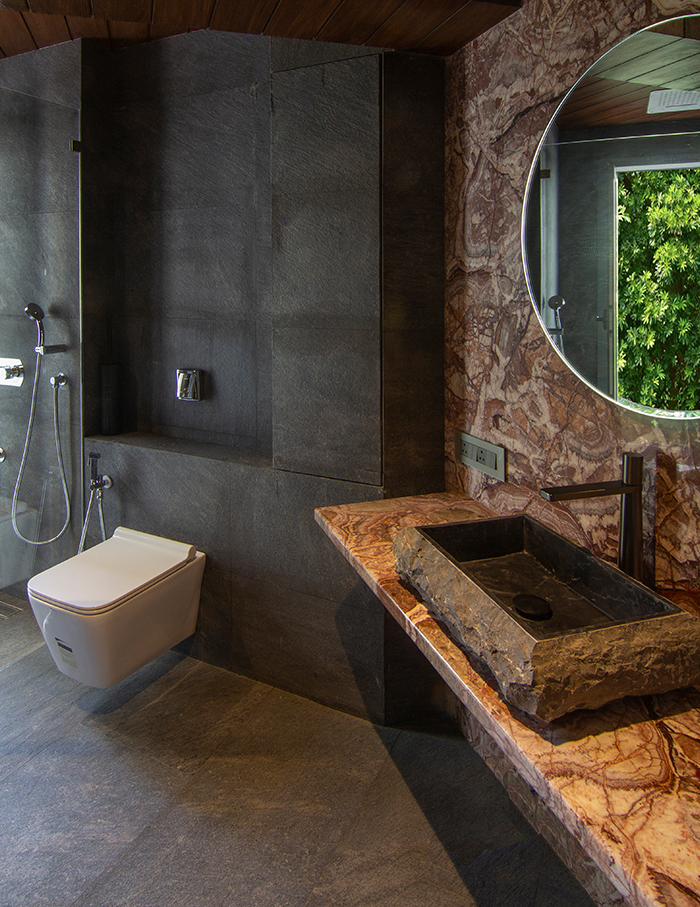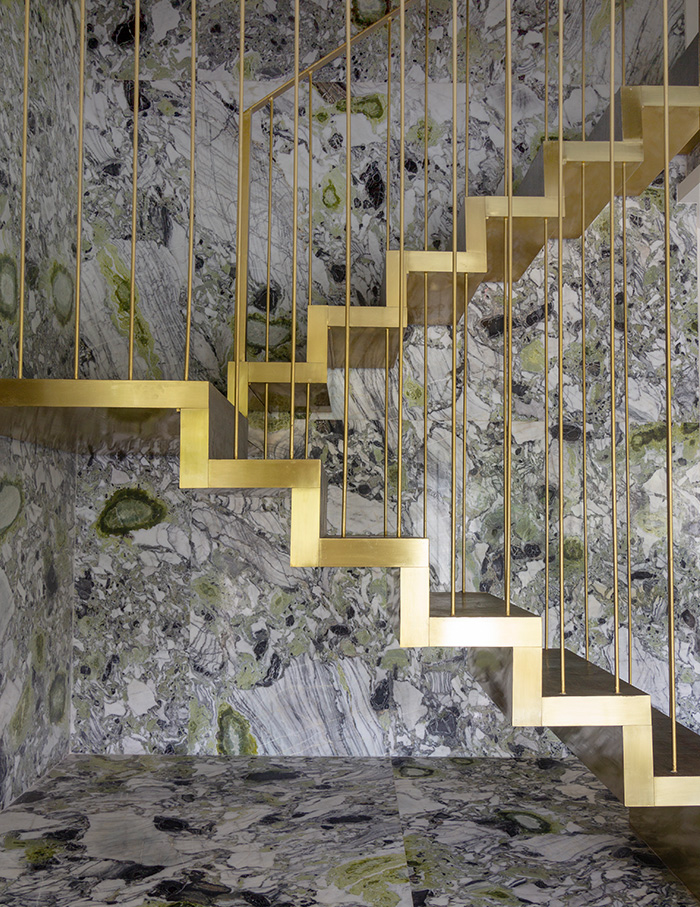 If the tour of this home made you dream big, do check out this home by Houseof9design that is a romance of modern minimalism and Victorian vintage