Homes
Experimentation, evocation and escapism—this home by Studio Bomb finds its own identity amidst a medley of materials and finishes
OCT 10, 2022
| By Kashish Kaushal
High spirited, joyous and crafted with a desire to offer an escape amidst Bengaluru's hustle and bustle—Flat Creme by Studio Bomb celebrates the beauty of life. With a soothing yet poignant colour palette spread religiously through 1,600 sq ft, this home is a remedy for sore eyes. 
Principal Architect Shankar Kallutla along with his design team comprising Archana Anil and Rohan Oommen crafted this home by manifesting a form of minimalism that propagates simplicity, warmth, and craftsmanship.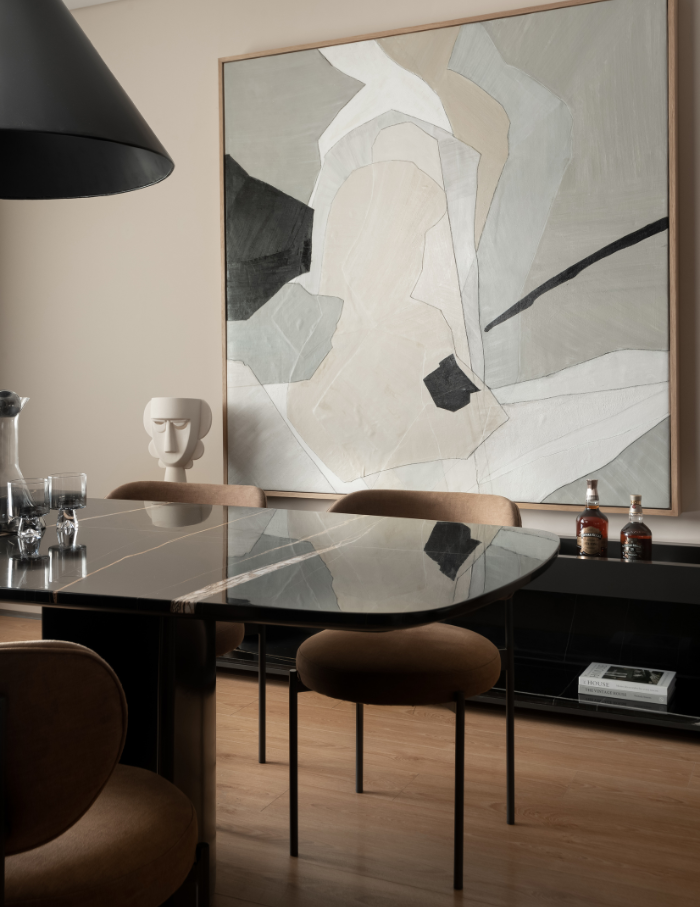 The curious brief
"A home, fitting for a liquor connoisseur, is a pièce de résistance in balancing intimacy, function, and refined minimalism envisioned with a particular emphasis on embracing and enhancing natural light, organic materials, and meticulously crafted finishes," shares Shankar. 
Form and function merge flawlessly in this flat and embark on a journey packed with clean lines, precision, and an individualistic charm.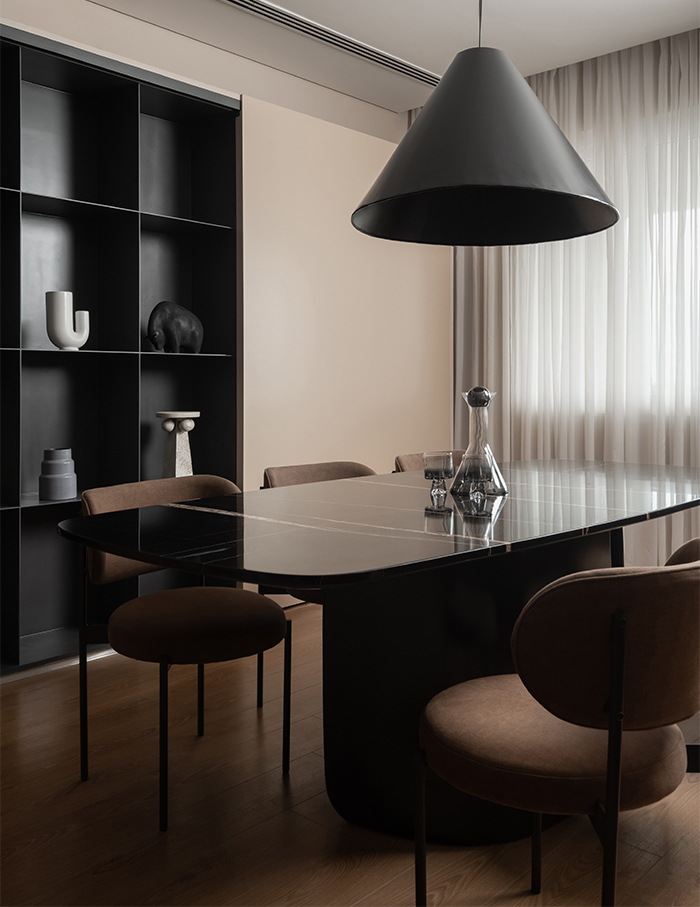 Tour every turn of the home
As you step inside, a dramatic galleria flanked on one side by warm tones of Anigre and metal racking on the other greets you. Fostering serenity and a sense of order, it opens into the living and dining area which sit on a linear composition, woven together by judiciously assembled, tailor-made furniture and objects. 
Revealing the structural changes in the space, Shankar shares, "The wall dividing the kitchen from the dining and the wall separating the kitchen from the utility were modestly removed to create a larger sense of space. A sliding door was further introduced between the former to perpetuate the separation of spaces."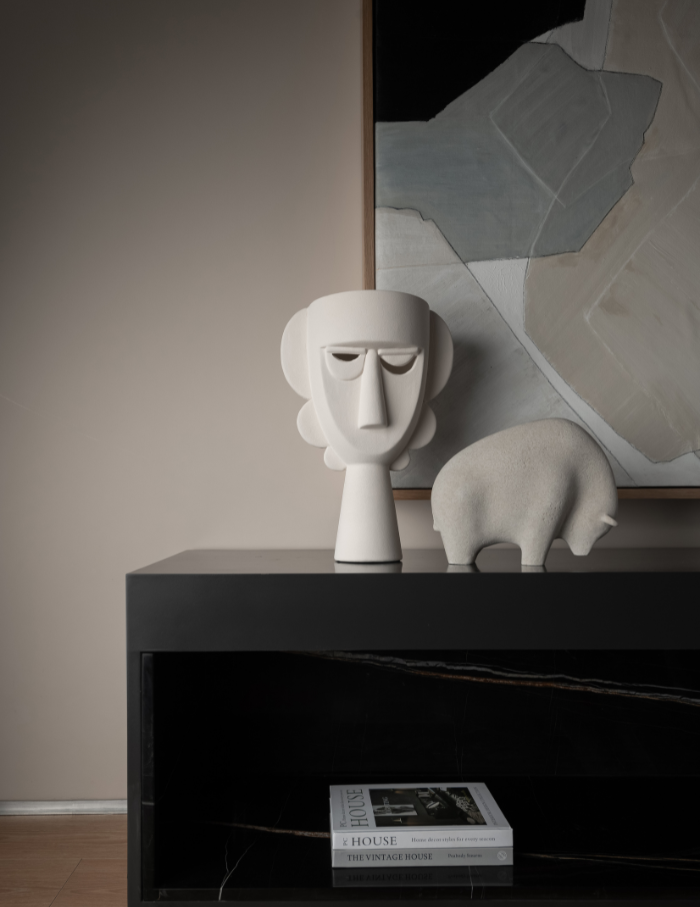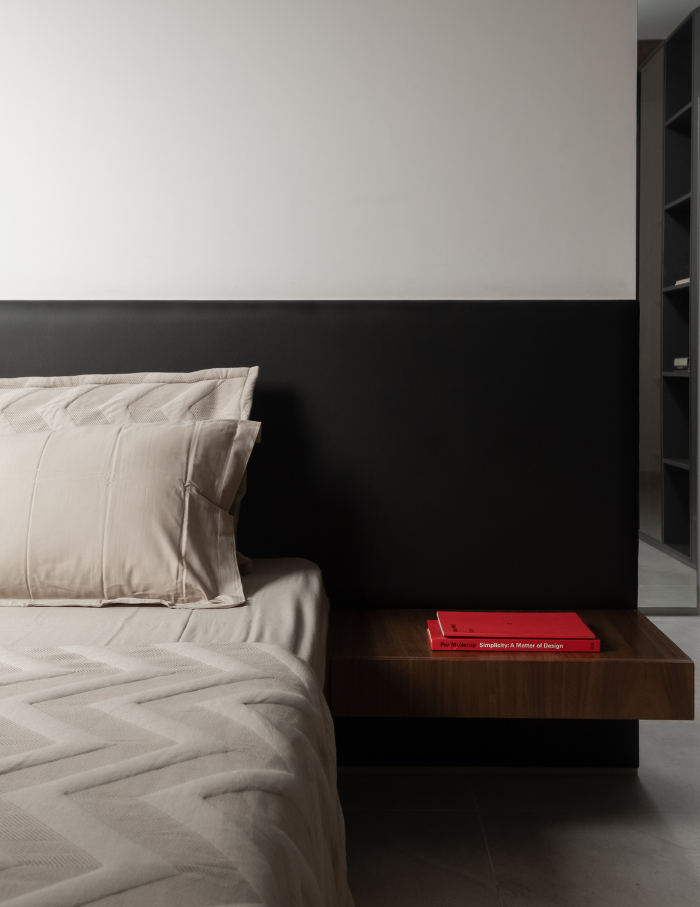 Three bedrooms, a wine cellar, and a kitchen encompass the remaining areas. The space encapsulates a natural material palette of Anigre, veined marble, and metal, aided by subtle warm tones to provide an ambiance for bespoke furniture. The bedrooms carry forward the design language and are decorated with a monochromatic palette featuring shades of walnut contrasted with dark leather headboards.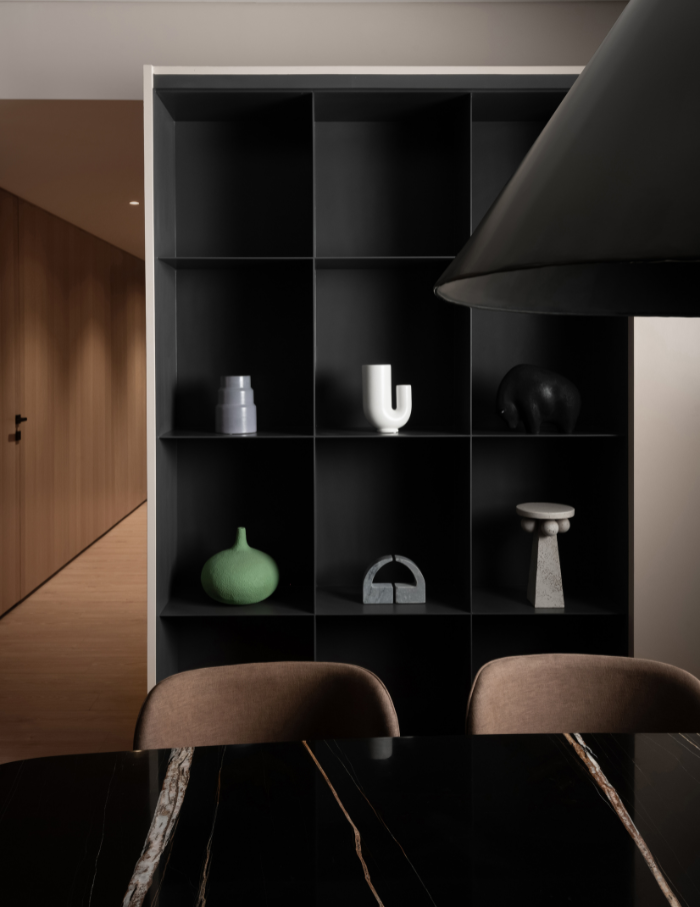 What the designer fell in love with
The process of synthesising the home, whilst creating a palette that sets up the narrative and calibrates materials and their finishes, made the space truly timeless. Adding an element of order to the interior atmosphere, the furniture creates an authentic and alluring composition. Different materials, surfaces, and textures concoct a surface the eye wants to rest on. 
With its endearing palette of neutral colours, Flat Creme stands out as a home that is replete with visually pleasing aesthetics as well as a home that caters to the needs of its inhabitants.
Loved this Bengaluru home by Studio Bomb? Do check out this artful Mumbai home by Ayesha Puri Kanoria and Nina Puri!