Homes
This home by P&D Associates is a scintillating potpourri of colours, materials and finishes
NOV 30, 2021
| By Kashish Kaushal
High spirited, joyous and an exemplary melange between modern and traditional design—the Glass House by P&D Associates celebrates the beauty of life. With a striking colour palette spread religiously through 3,600 sq ft, this home is a remedy for sore eyes. 
Located in Surat, this home for four has been crafted by principal designers P&D Associates, Devang Patel and Pratik Siddhpura with Nishi Mamlatdarna and Krina Modi. "Our client wanted an extraordinarily uncomplicated space that could bring him a sense of home as he likes to keep things in an uncluttered manner," elaborates Patel. 
With its endearing palette of pastel colours, the Glass House stands out as a home that is replete with visually pleasing aesthetics as well as a home that caters to the needs of its inhabitants.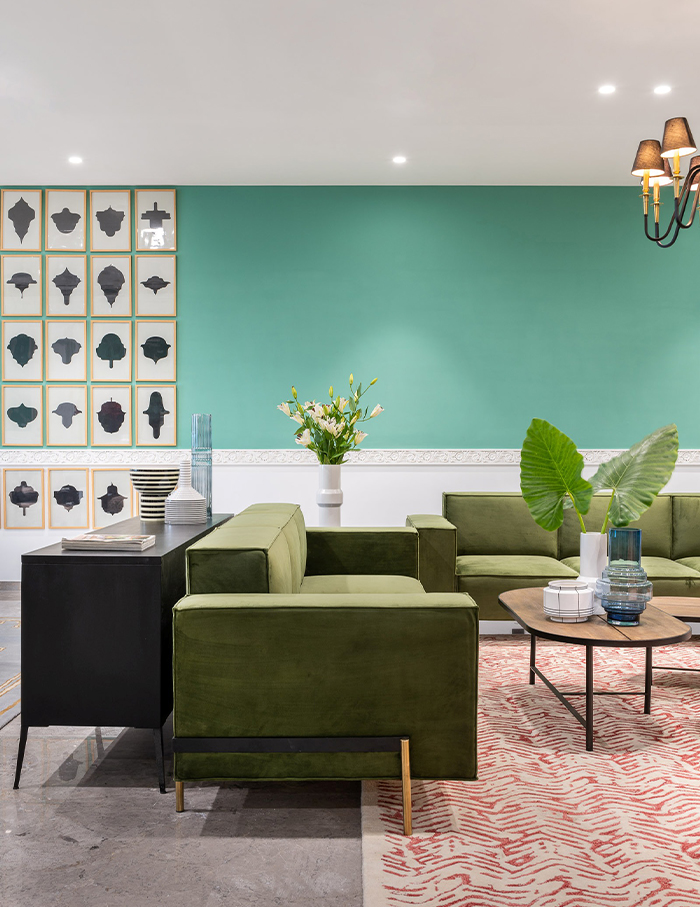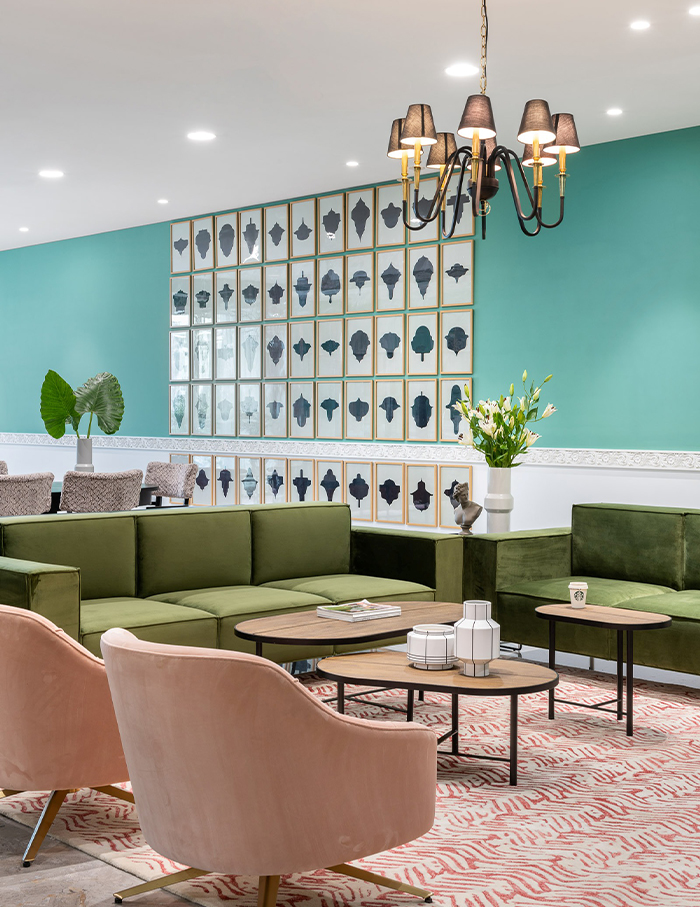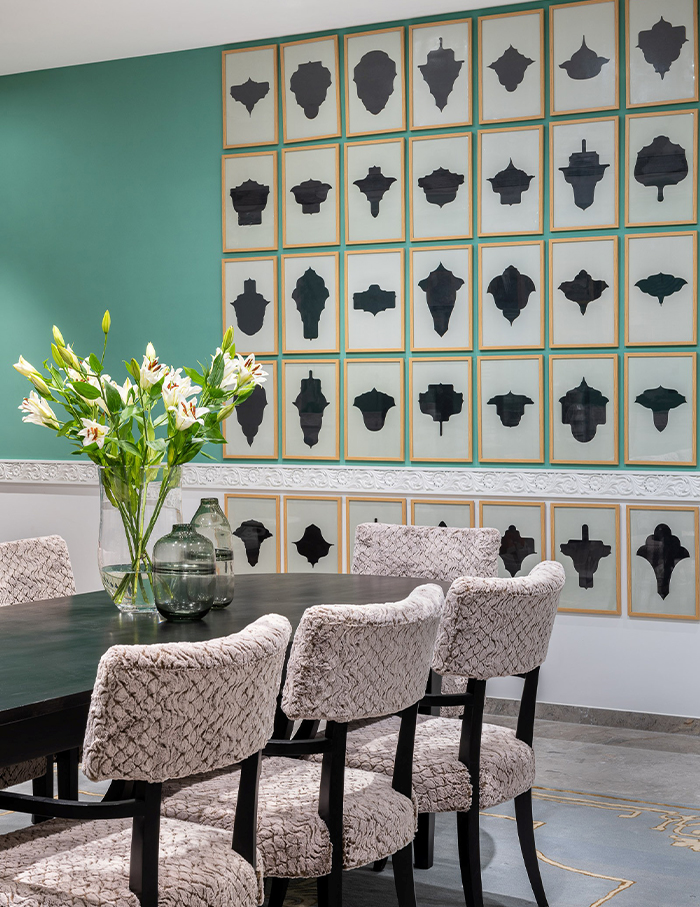 The layout is such that each space is designed in a way that doesn't make it look cluttered while adding character and depth through salient features. Calling it a modish delight, Siddhpura throws light on the idea behind the space," We deliberated for a while before going ahead with a minimalistic design language. Teal was chosen as the base choice of colour and we deployed contemporary furniture to furnish the look."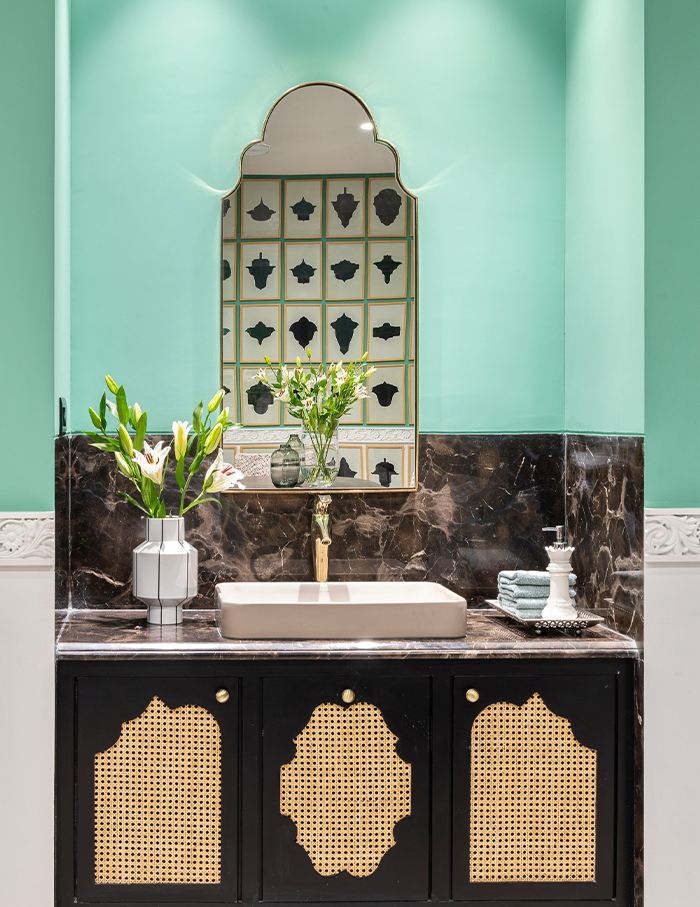 As one enters this home, a small setup for sitting space in its vestibule greets them. The central space of the residence caters to a formal and semi-formal living space with family dining in the middle.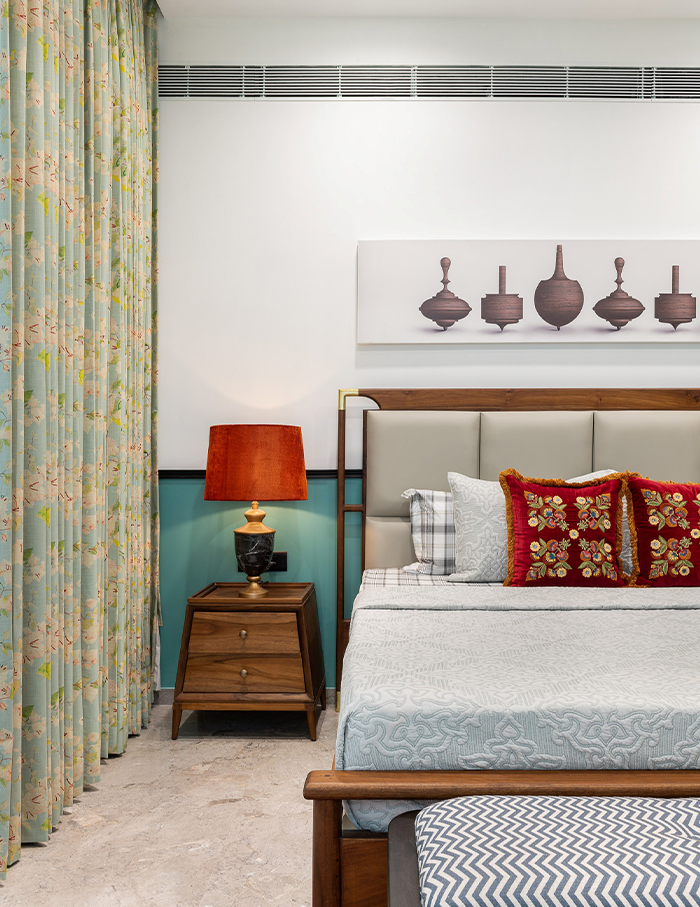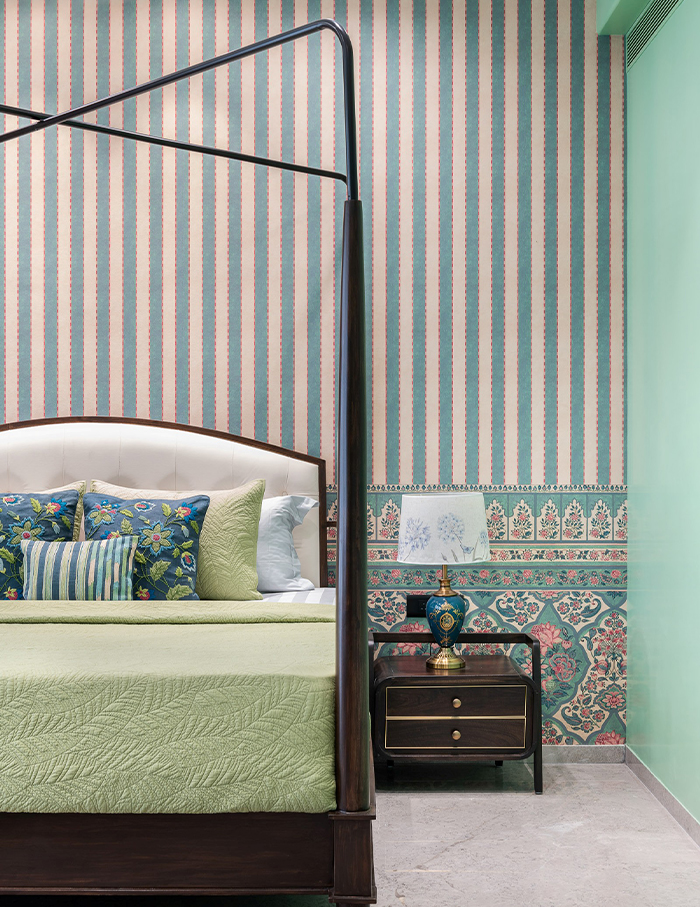 Bedroom doors open to the right of the living space. A beautifully crafted motif band runs throughout the central space making a visual connection from the formal living space in front to the casual family space at the back. 
What's exceptional about Glass House is that even with such an eye-catchy colour theme, it presents various conversational pieces that attract the onlookers' attention. It forces you to stand still, gaze at the wonderful elements and just quietly soak in its magnanimity.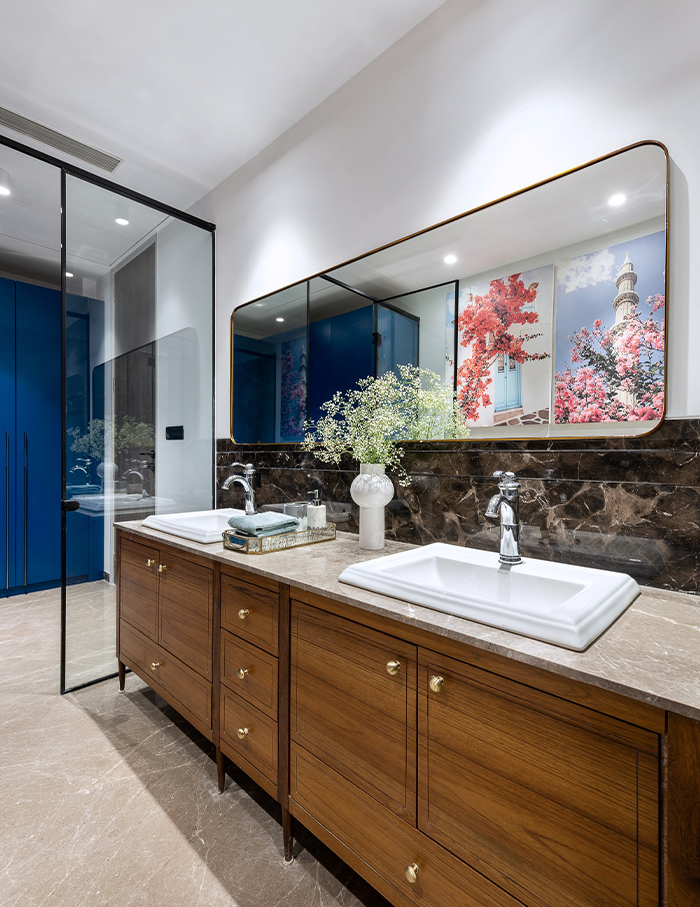 "The house is timeless—it doesn't play second fiddle to trending colours, wallpapers, and lights. It's one where you can home and feel at home, which is what our client needed," concludes Patel.
If this home brings a smile to your face, make sure you check out this Juhu home by Kavan Shah!