Design
This hair salon designed by Antariksh Design Studio in Surat is an ode to traditional pursuits with a modern twist
DEC 27, 2022
| By Tamanna Doctor
A salon is not just a place for treatments but it's a space you go to feel good, to be pampered and feel supreme.
The Co-Founders of Antariksh Design Studio, Umesh Anghan and Hiren Bhingaradiya acknowledged the brief for this 530 sq ft space in Surat and crafted the place to be an exceptional experience.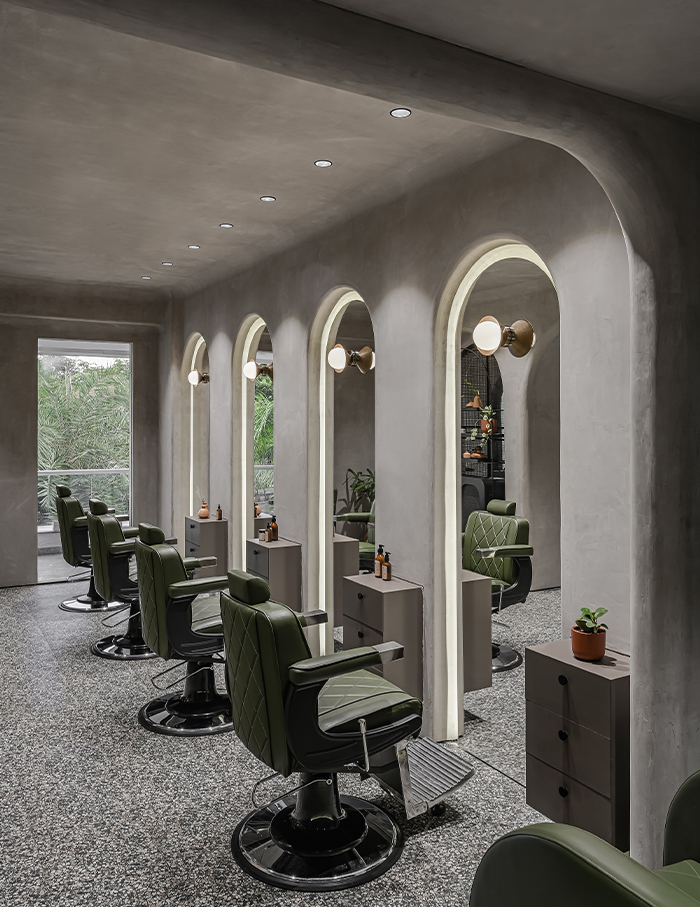 The owners wanted this project to be a modern interpretation of what salons used to be, a comfortable and peaceful environment where one can mull over art, literature and other intellectual pursuits with a cup of coffee and just relax. As the salon's main purpose would be beauty treatments, the elements of the space were designed to resemble skin and hair, while the surfaces were kept minimal to create a peaceful environment.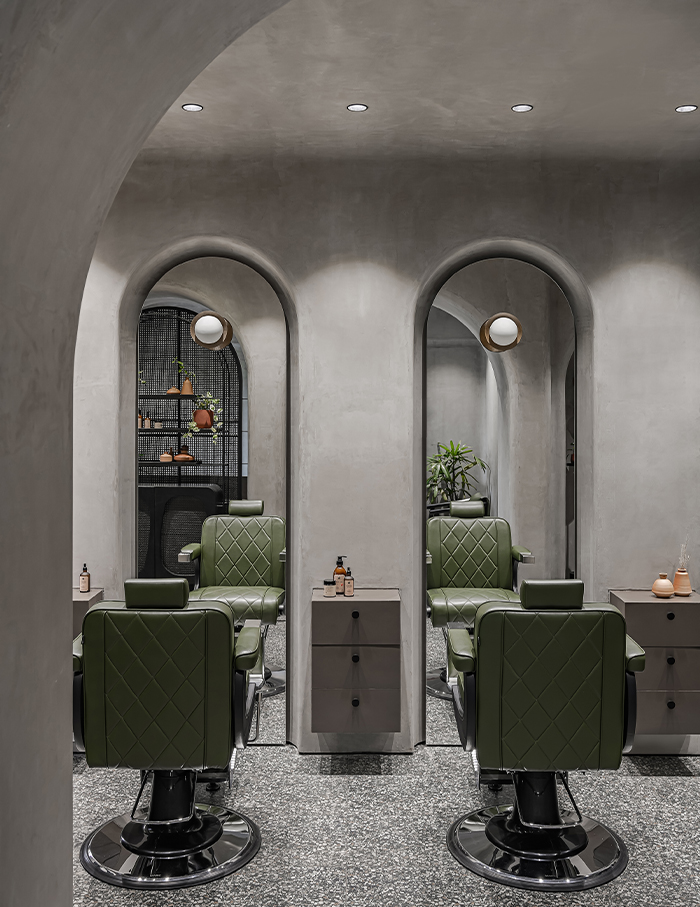 "The material palette was kept very natural, neutral and minimal. We used only the finest materials like lime-based textures on the walls, cane, wood, metal, cotton thread and brass," reveal the duo Umesh and Hiren.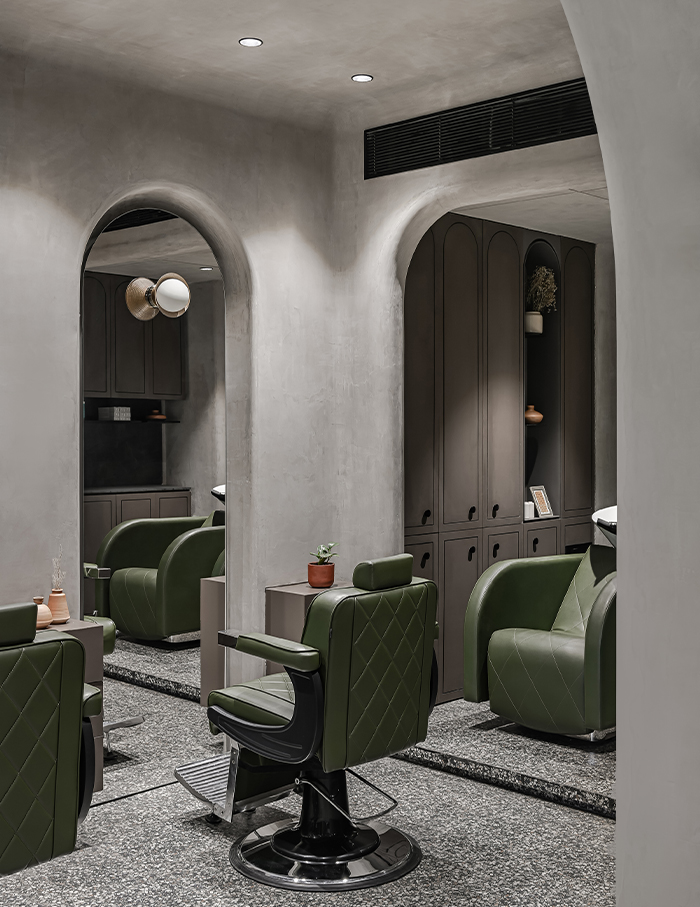 Upon entering the space, the waiting area consists of a reception and gives off a welcoming vibe. The presence of a jali being present on the sofa is carried on in the backdrop of the reception as well.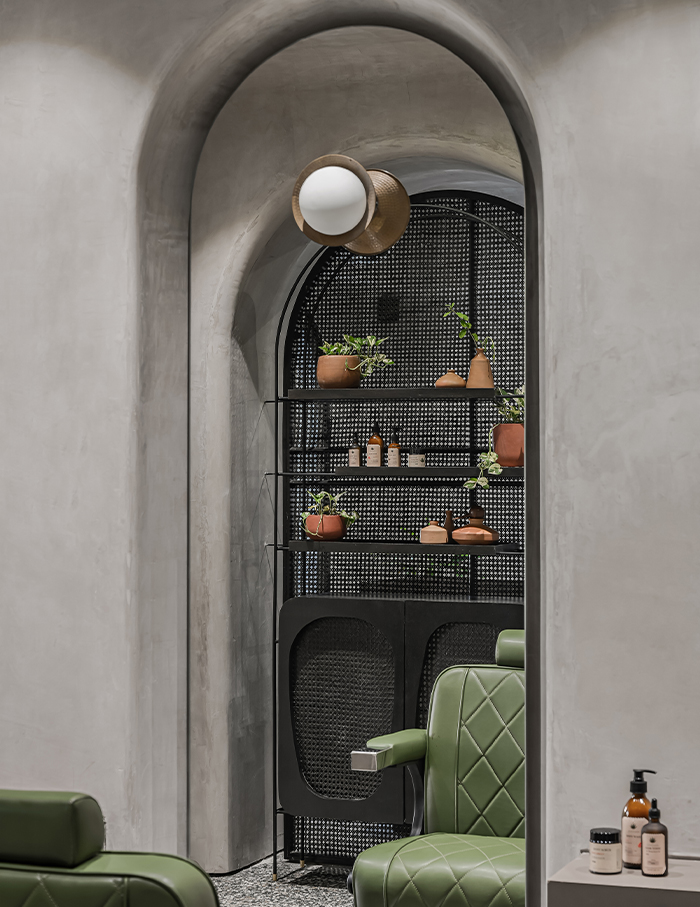 Entrance to the female section is slyly concealed by a white door with the jali motif in black on top of it. The female section is a quaint private space with minimal design and soothing auras. A traditional statement bench that uses Kharadi work (hand knitting and weaving with cotton threads) is present to embrace local crafts.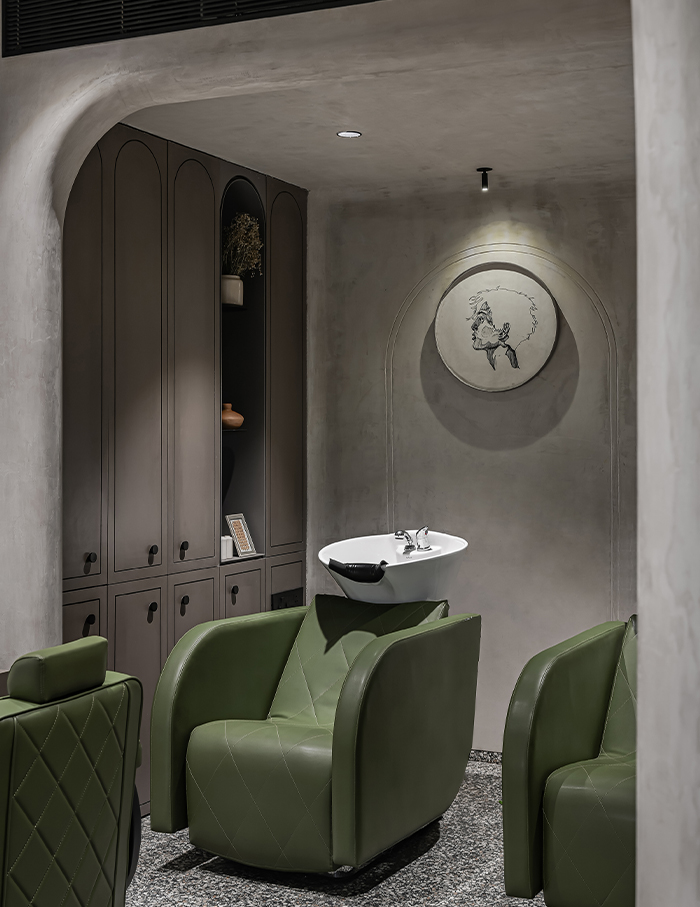 Through the arch in the reception, the male section begins. The space is designed in minimal and lowkey ways with regards to the forms and materials used. The luxurious space has aspects of Wabi Sabi with a touch of contemporary themes.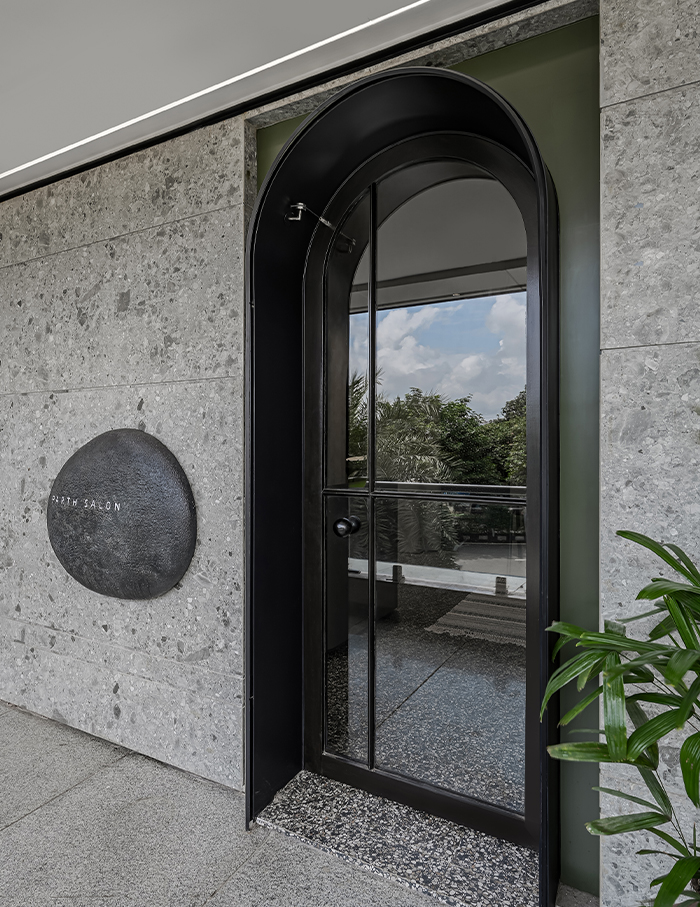 What the designers fell in love with
The design of the main entrance, the arched entryways and working with locally sourced materials was quite exciting for the designers. Even though the theme is kept minimal, the effort that goes into making seamless designs and picking the perfect material to go with the entire theme was a task thoroughly enjoyed.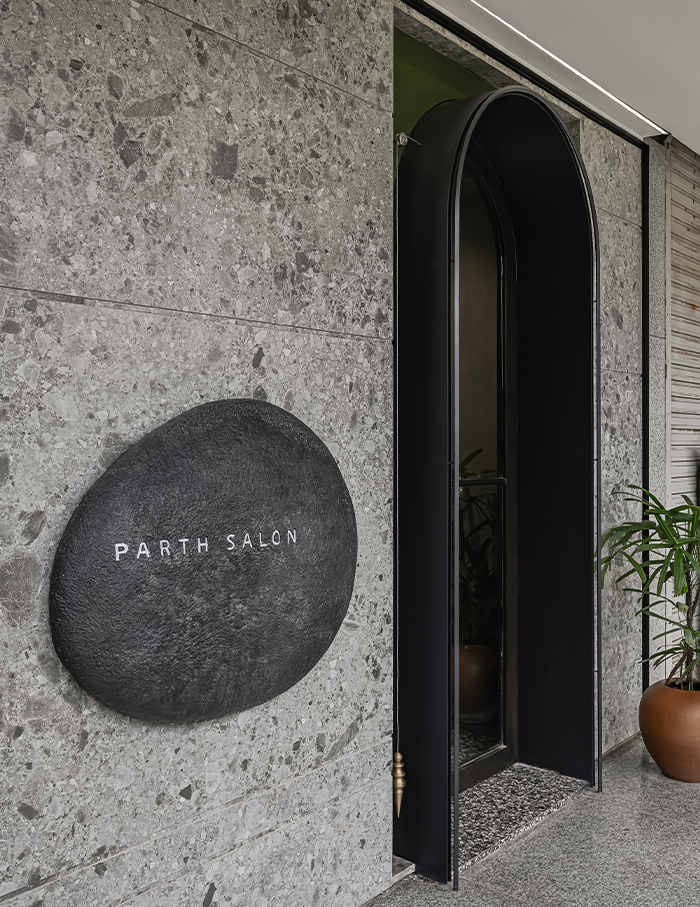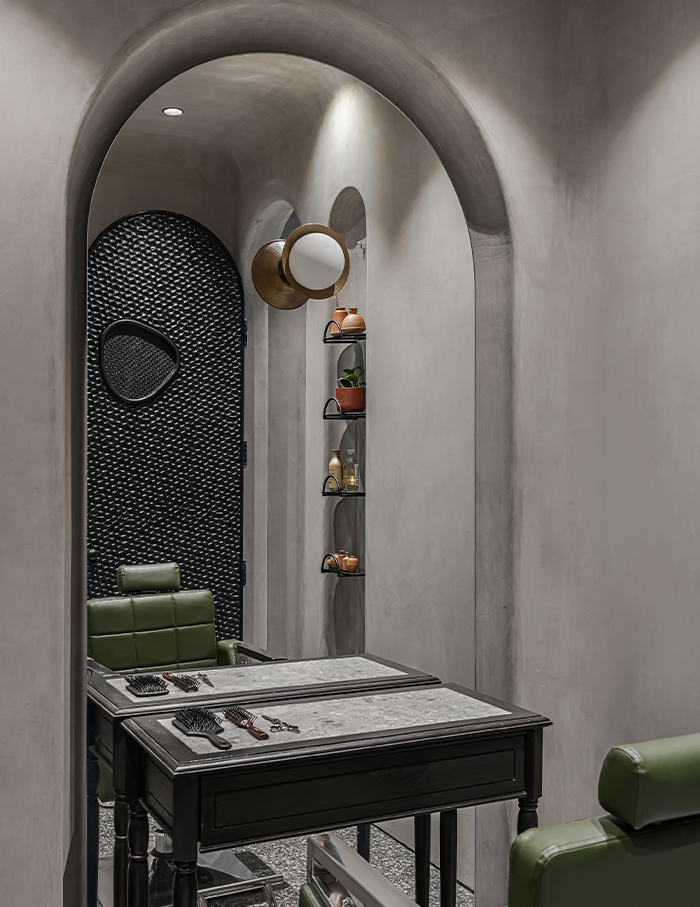 You may also like: This home designed by Shruti Jhaveri Designs brings Paris and Jaisalmer in Mumbai