Homes
This California crib by Joe Lucas gives us modern-day Bridgerton vibes!
JAN 29, 2021
| By Vedika Nair
If you're anything like us, you must have binged on the world's new regency favourite Bridgerton, a Netflix original series with the most captivating set designs! One look at this 8,000 sq ft home and designer Joe Lucas has teleported us to a modern-day manor.
Nestled in California, this expansive home emulates cheery vibes with its fresh design and blends contemporary aesthetics with vintage furniture. A palette of soft blues and greens mixed with corals and blush pinks perfectly complement the bold material palette that comprises mahogany, oak and brass.
The entry passage takes us to the great hall that houses the living and dining rooms on the left, with the kitchen, library and powder room on the right.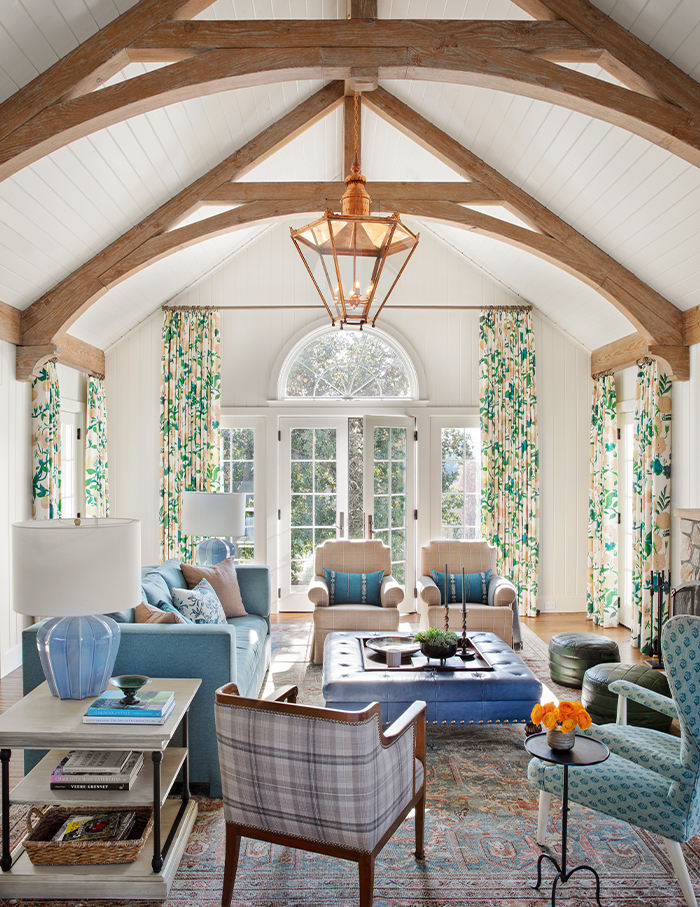 The breakfast room can be accessed from the dining area. "It is, perhaps, my favourite room. The Fromental hand-painted wallpaper is stunning and makes the room so special. It's cheerful and welcoming, which is why the family enjoys most meals here," shares Lucas.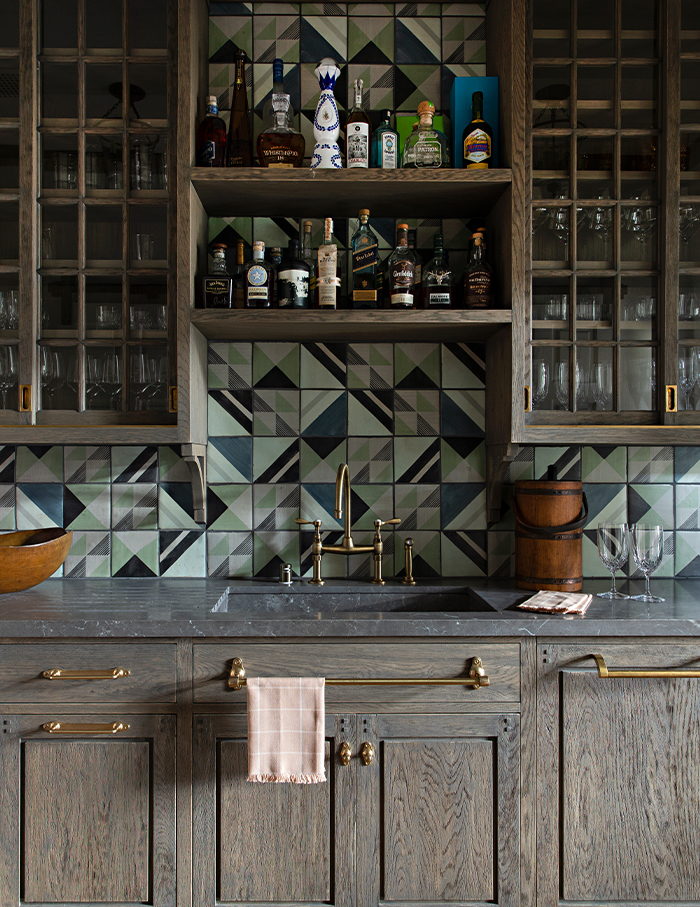 "The living and dining rooms were a challenge because of the grand space. We had to make them comfortable and welcoming, while still keeping the spaces defined and separate," adds Lucas. The result is that each section is bright with floral upholstery, pastel tints and vintage furniture.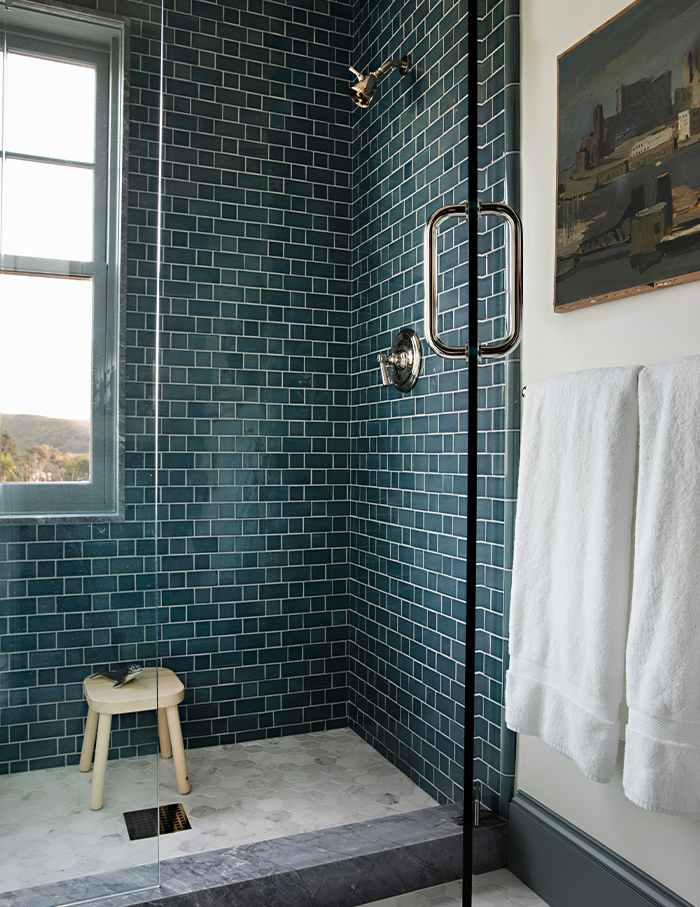 A stark contrast from the other spaces is the library, which is bathed in bold green hues and accentuated by cane furniture, cosy couches and a rustic stone fireplace, making it the perfect cove to spend weekends in! Meanwhile, the bedrooms are minimalistic with soft hues and classic four-poster beds and the accompanying bathrooms are fitted with traditional brass tubs.
"I think this home definitely has my signature look and style. The mix of colour, pattern, and a layered eclectic look with a mix of East Coast traditional design blended with a more modern California style—is always present in my projects," concludes Lucas.