Homes
This expansive Californian home by Matthew Leverone is a perfect contrast to #CaliCulture
DEC 22, 2020
| By Vedika Nair
To create a home that would make her happy and smiley, the owner of this 12,000 sq ft home in California enlisted the expertise of Matthew Leverone. And the principal designer at Leverone Design began designing this abode mid-construction with a neutral palette and highly textured textiles.
Unlike most California homes, the residence pays ode to artisanal furniture, rich textures and fabrics and objets d'art. "The client desired a different design approach and we provided pieces that met those requests. A good client pushes designers and it is a collaborative effort, which was the case with this project," shares the designer.
Texas split-face limestone is used for the facade along with glass to create a strong language that sets a distinctive tone. Inside, the home is divided into two wings. We love the central hall, which spans from the foyer to the backyard with panoramic glass doors on either side.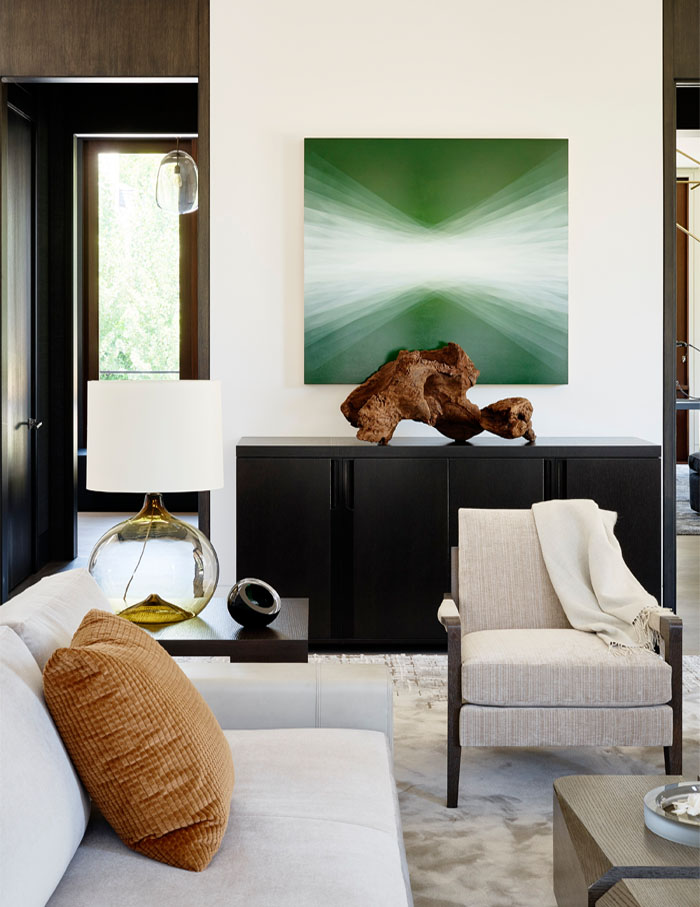 Another element we're crushing on is the custom Niamh Barry pendant lamp that illuminates walkways. "It was important to find an element that was both sculptural and beautiful," says Leverone.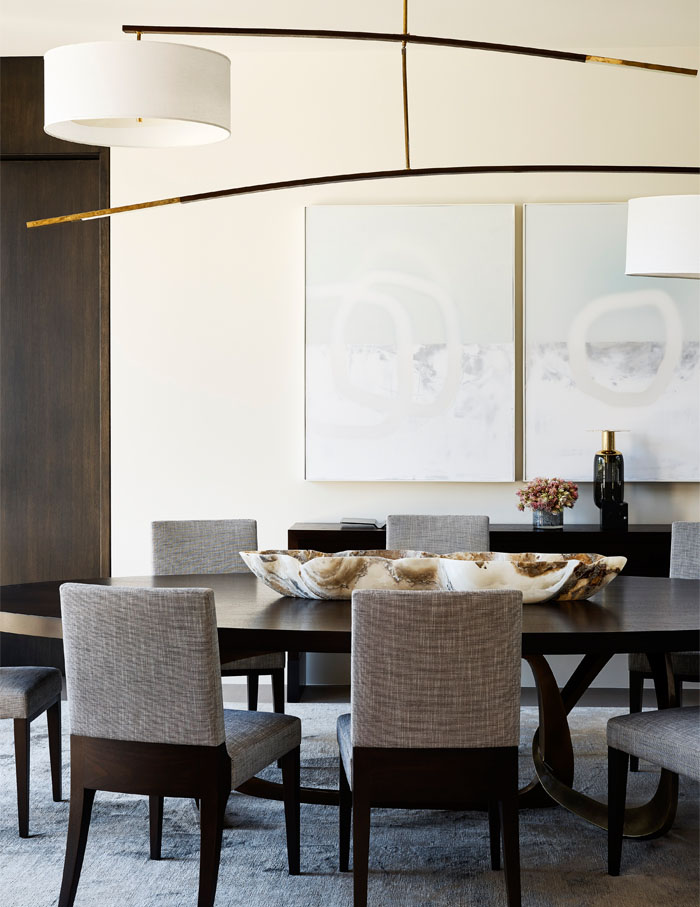 An impressive stairway positioned on the right of the edifice connects all three levels. The lowest is what Leverone calls the fun zone. Accommodated here is a light family room that opens onto a terraced courtyard, a dedicated home theatre, gym, spa-steam-sauna, bar with a glass-walled wine room as well as gaming tables for foosball, air hockey, poker, ping pong, etc.
On the ground level is the main living area, which comprises formal living and dining rooms, library, kitchen, home office, family room with French doors that open to the back terrace, breakfast nook and other utilities. "The home was approached as a whole with design elements and concepts that were seamless from room to room," shares Leverone, adding, "There are so many special details but my favourites are the family room that looks out to the pool house as well as the master sitting area with the swing and custom sofa."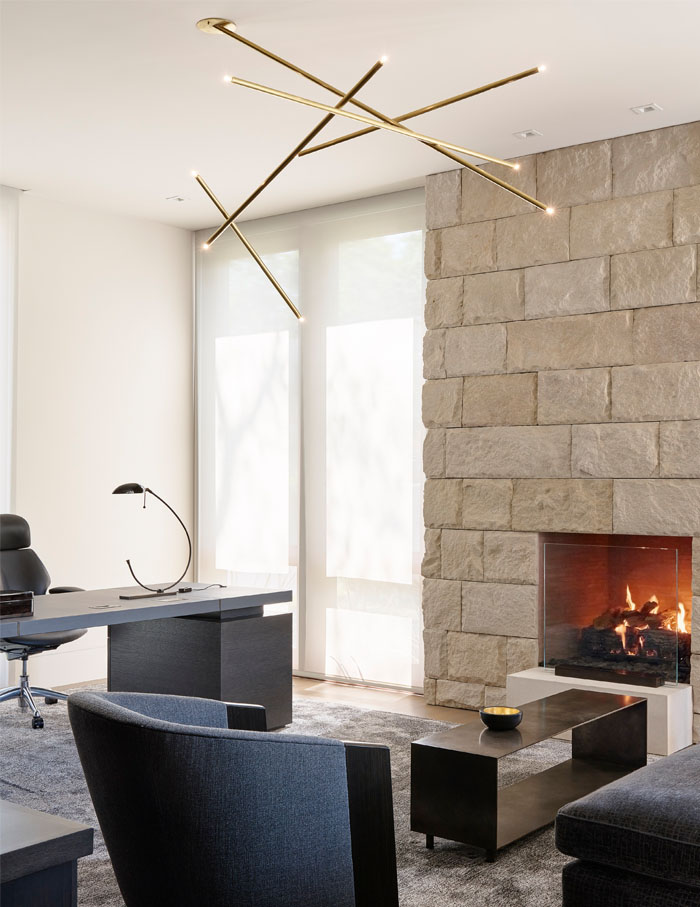 A quirky detail is how the wall-to-wall fish tank was installed using a crane during construction! Its usage: To divide the main hall with the kids' playrooms and breaks away from the overall theme of the home.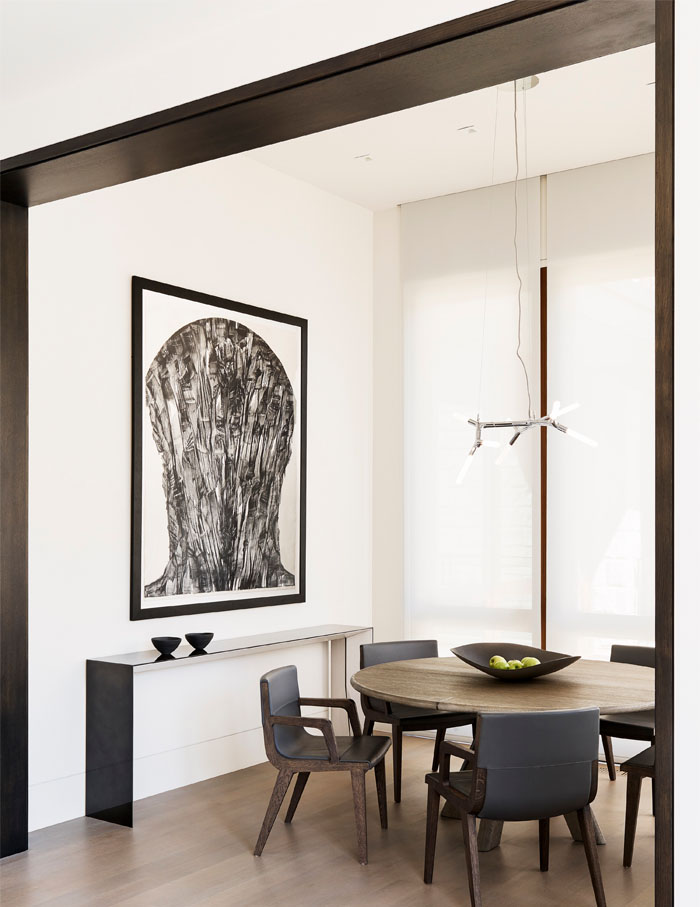 "For the fish tank, we worked closely with the client in selecting the colours and incorporated orange into the kids' playroom to match it. In fact, almost every item in this home is either custom designed by us and made by local artisans or personalised by furniture brands. We wanted to make sure the fit in every room was perfect!" shares Leverone.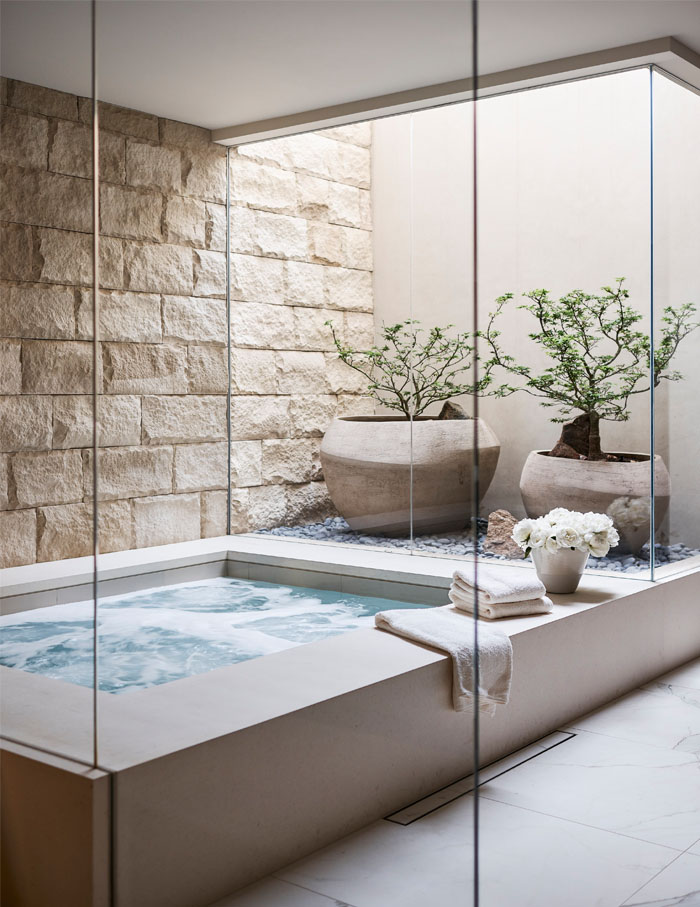 On the topmost level are the master suite, three bedrooms, a playroom and laundry facilities. Meanwhile, a pool house stands as an independent structure, equipped with its own kitchen, bedroom and living area that opens completely up to the outside pergola and pool.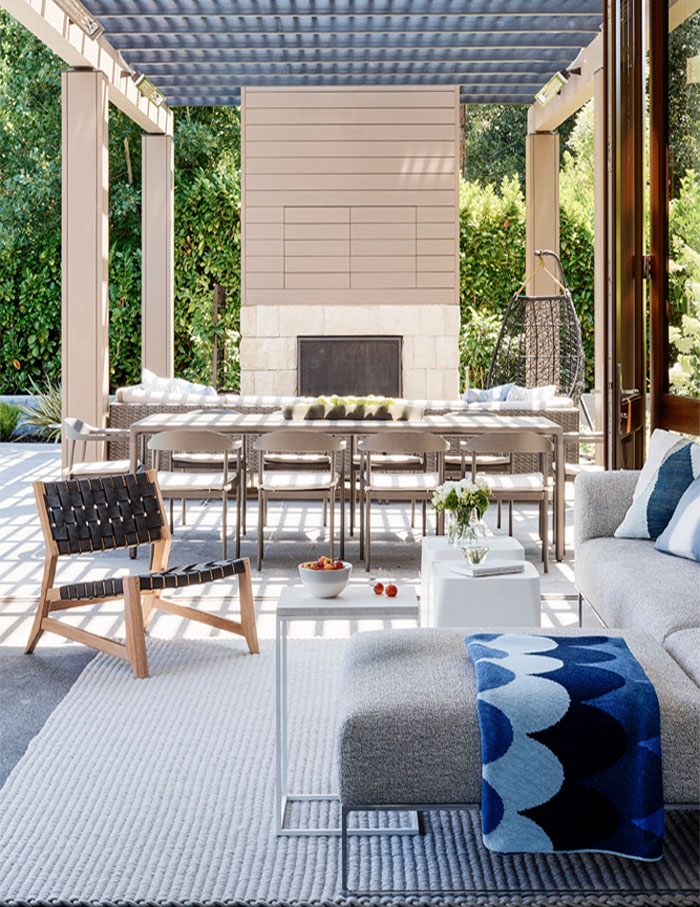 When asked about his design philosophy, Leverone says, "Casual modern and comfortable. Be purposeful in your selections and edit every space. The eye needs to float throughout the space."