Homes
This Bengaluru residence by Yellow Door Architects is a soothing medley of unparalleled luxury
DEC 29, 2021
| By Subikshaa Stalin
The luxurious stretches of Phoenix One Bangalore West, a high-rise apartment in Rajajinagar, Bengaluru, encompasses a warm and inviting flat designed by Yellow Door Architects. 
Taking us through the spacious 1800 sq ft flat, Joshua John and Juhi Patel, principal architects and partners of their design practice Yellow Door Architects share, "The apartment scheme presented us with an elongated floor plan. A linear corridor leads you to the common living spaces. Our design narrative started with the corridor and then gradually moved to the commonly used spaces."
Furbished with elegant decor pieces, the earthy accent walls add a sense of comfort to its luxurious design ambience.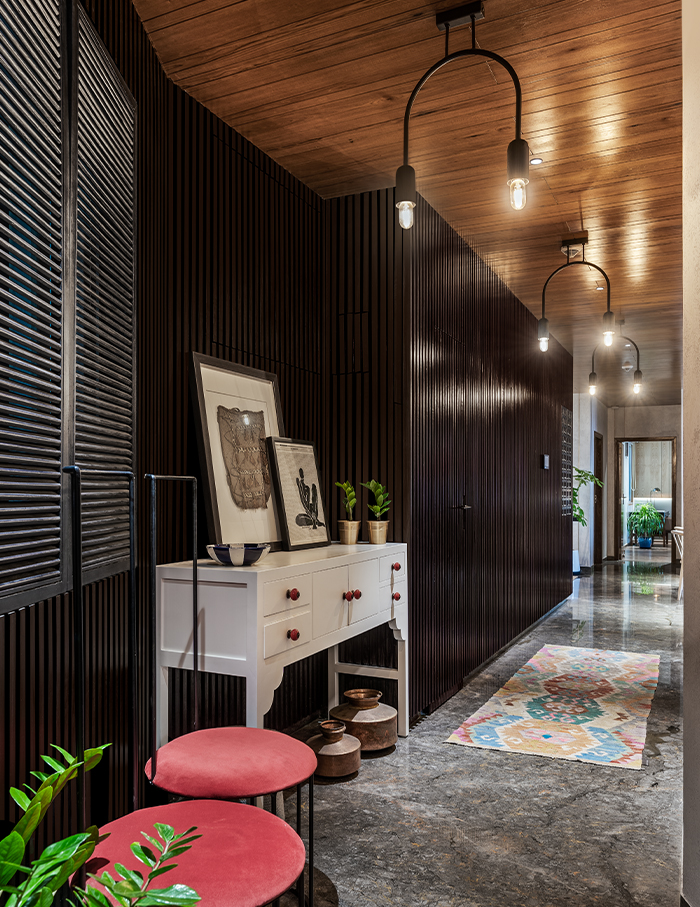 The left wall of the corridor is flanked with timber slats of charcoal finish complemented by a classic grey marble flooring. The vertical slats create an inventive composition evoking curiosity among visitors about what lies ahead. 
"The space that we enjoyed designing the most was the corridor and it was the most challenging as well. Challenging because it would dictate the mood for the rest of the spaces," recall John and Patel. 
Perfectly camouflaging the utility door and electrical panels, the timber slats also accommodates a prayer unit. Complementing the verticality of the slats, the remaining walls are finished with a cement texture punctuated by brass strips.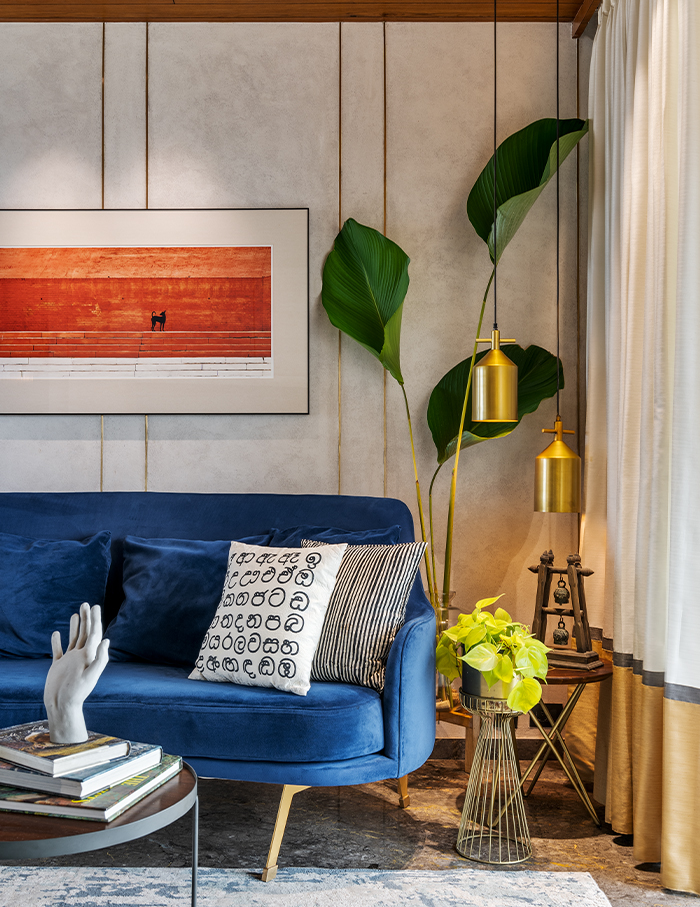 The residence features a low lying timber ceiling which adds warmth and intimacy to the living area. While the catchy, earthy textures of the wall cladding and wooden furniture mark the space's geniality, brass accents on the walls, hanging lights and decor pieces represent elegance.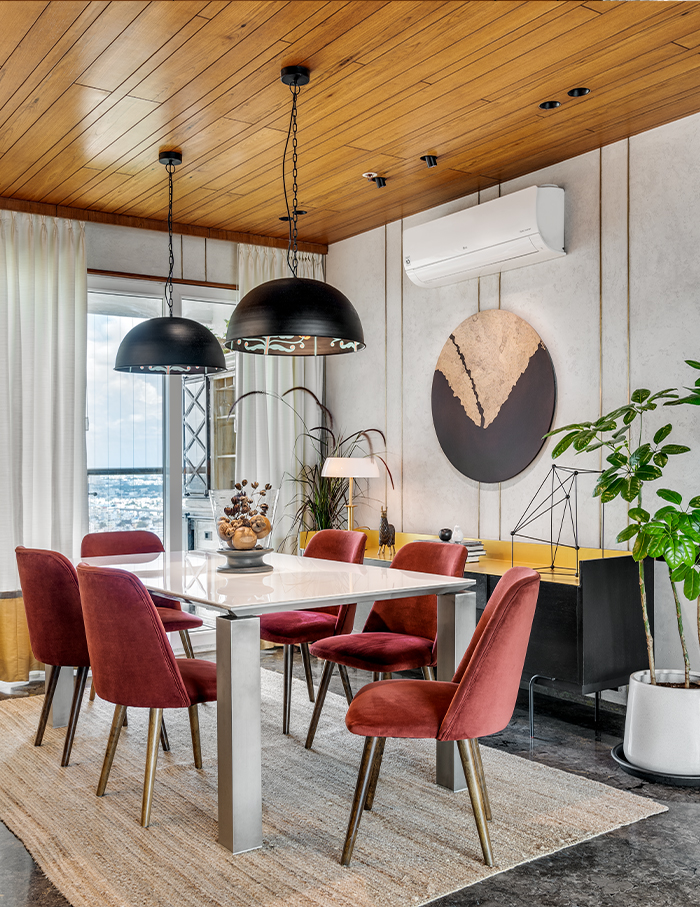 With an open design, the dining, kitchen and living spaces blend together in a chic medley. An intriguing palette of wooden textures and berry red upholstery with flecks of brass defines the ambience of the dining and kitchen spaces.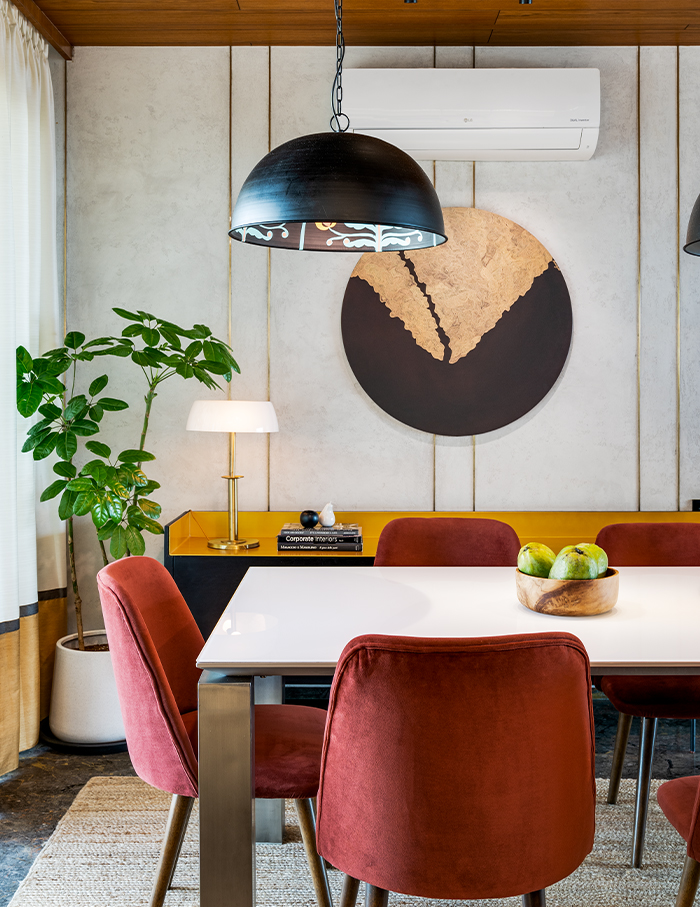 Elaborating on their design process, John and Patel explain, "We have tried to keep the essence of each space true to its function while also trying to keep the overall design language consistent across the spaces." This is seen in the bedrooms that gracefully adopt the recurring theme of the residence.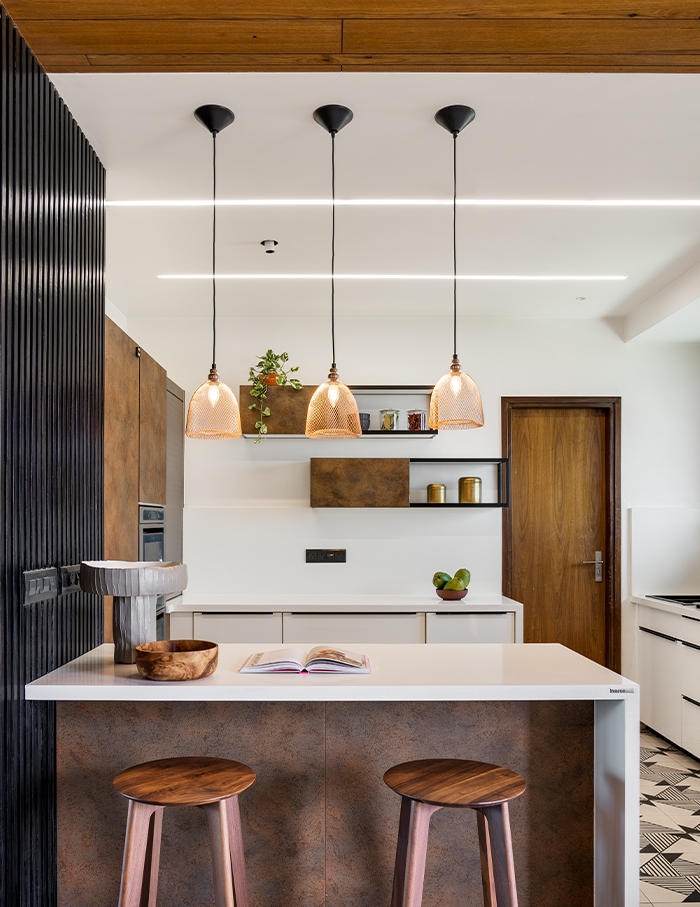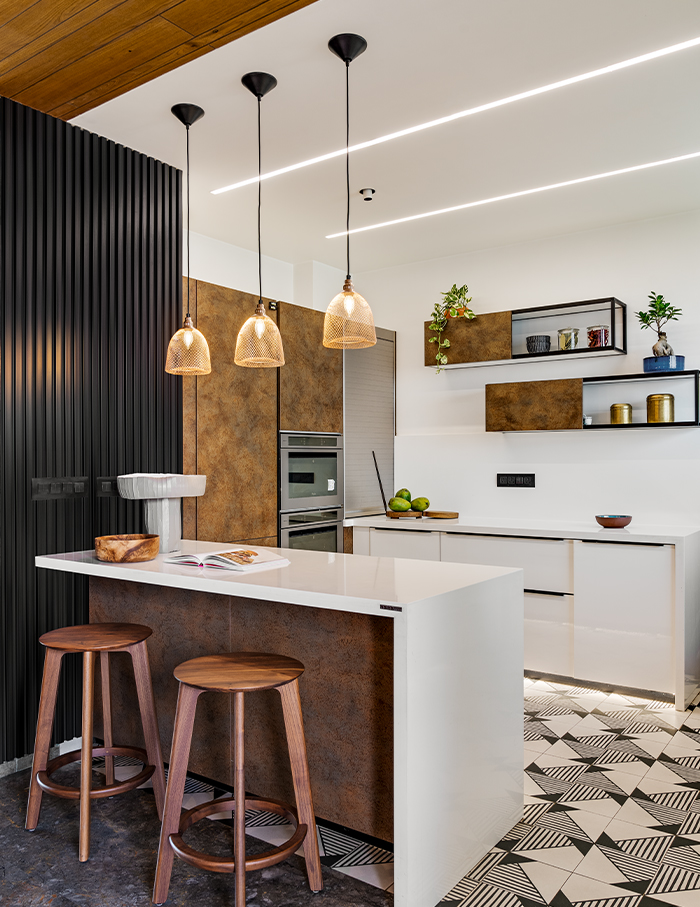 By attentively partitioning the bedroom with a wardrobe, a private dressing nook is created. Custom designed furniture tastefully combined with a diligent selection of art and decor dictate the design style of the bedroom spaces.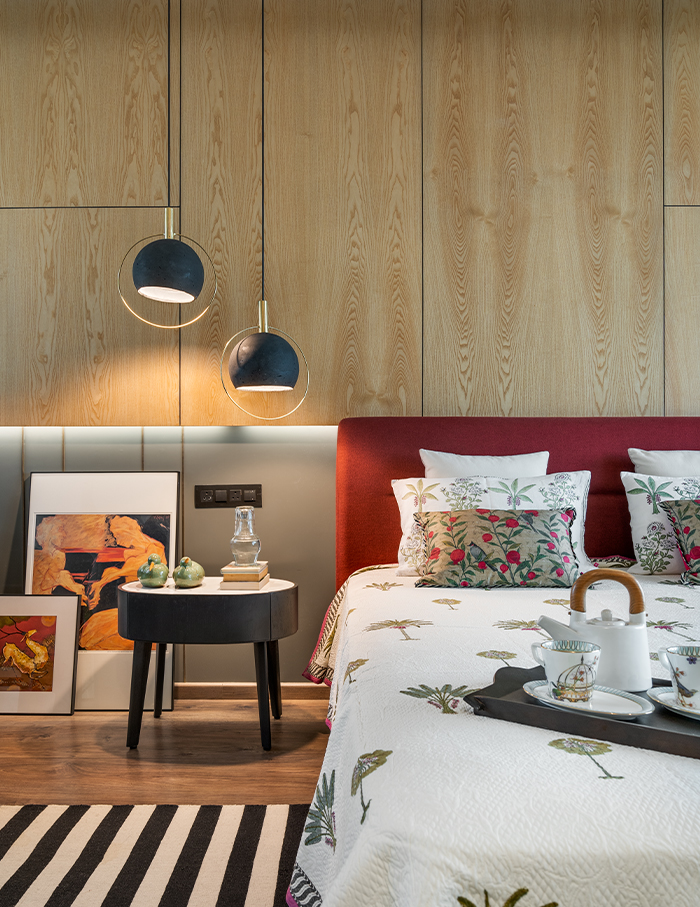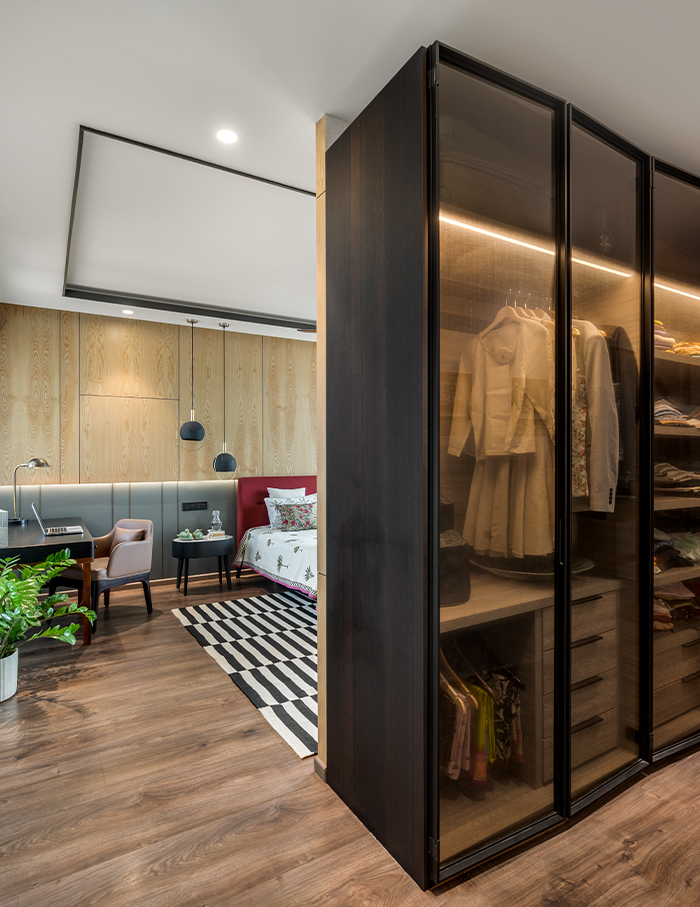 The residence embodies a strong design choice of using bold hues contrasted with sombre textures, striking a perfect balance in various configurations and layers. 
Speaking of strong design choices, John and Patel add, "We wanted to experiment with the versatility of brass. Gold and brass highlights are delicately incorporated into the walls, furniture and lighting fixtures." 
If the warmth of this apartment made you feel at home, don't miss out on this dreamy home by Anarr Gunjaria Interiors