Design
These are the essentials you must buy for a seamless WFH experience
JAN 6, 2023
| By Akshay Bipin Luthiya
As current circumstances are rapidly evolving, more and more people are working from home (WFH) and finding out the pros and cons of doing so. Research has shown that people that work from home, work an additional 1.4 days per month compared to those working in an office.  The struggle however is trying to strike the perfect balance between work and home life and properly switching off when the day is over. It sounds great to be in your PJ's all day but come 11 am and you begin to wonder if you've brushed your teeth, your kitchen is screaming for a clean up and meanwhile, a meme has caught your attention on social media so bye-bye work. But it doesn't have to be this way and we're going to share some useful products which will ease you into working from home!
DailyObjects 'Platform' desk Collection for workstations at home and office
DailyObjects, a Global lifestyle accessories brand, has launched the 'Platform' desk collection to elevate the décor for workstations. People tend to think clearly with minimal mess around. The sturdy design and subtle colours of the Platform DeskCollection'offers a blend of elegant interiors and organised workstations. The collection consists of Mesa Monitor Stand, Arete Laptop Stand, Mount Adjustable Phone Stand, Cirque Phone and Pen Stand, and Striate Wooden Tray. Modern professionals aspire to have workstations that help them to be more organised and productive be it at home or office. 
Read on for more information on the collection:
Elevate your workstation experience with Mesa Monitor Stand! Your ultimate ally for productive working, it is a perfect coalition of design and function. Its thoughtful design frees up valuable space on your desk and elevated height supports improved working posture, making it ergonomically friendly.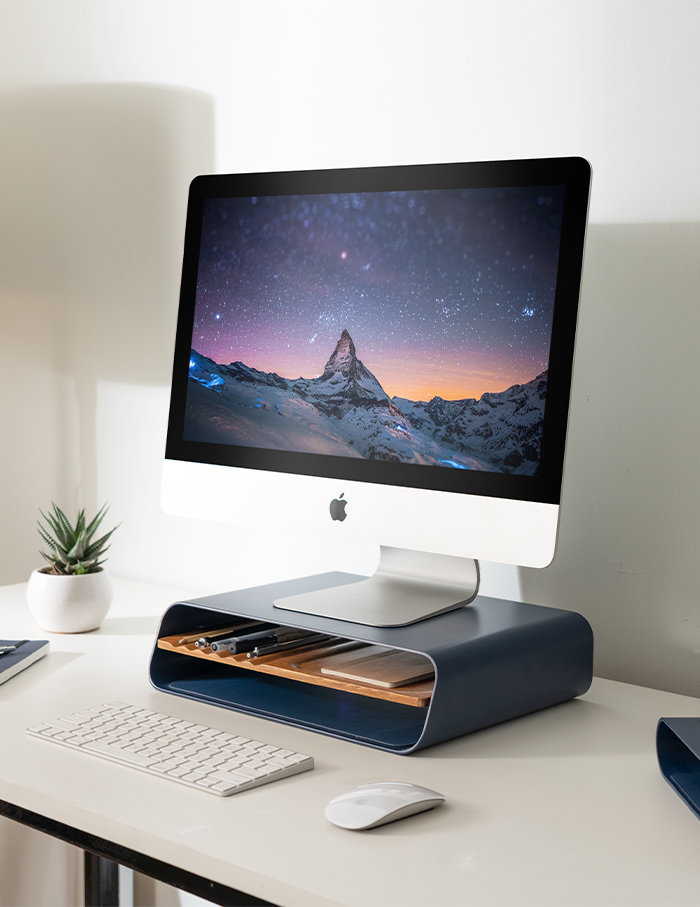 Add superior stability, improving posture, comfort, and lots of character to your desk with this precisely designed laptop stand. The elevation of the aluminium panel ensures that your device is positioned at an angle to match your eye level and support your working posture while its sleek and open design ensures an effortless user experience. Crafted from durable powder-coated aluminium and smooth leatherette for a long-lasting matte finish and scratch resistance.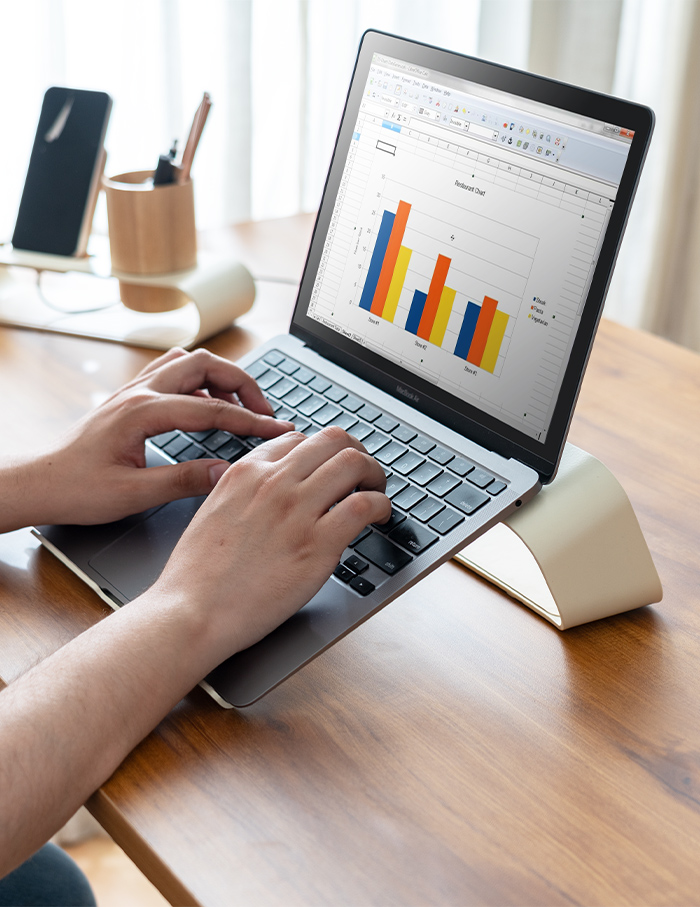 Mount Adjustable Phone Stand
This product is designed to offer the utmost utility. The adjustable holder is designed in such a way as to give you a higher-level of comfort so that you can easily use your phone. It has a metallic rotating panel with an adjusting feature for a comfortable viewing experience. The sleek design makes it portable.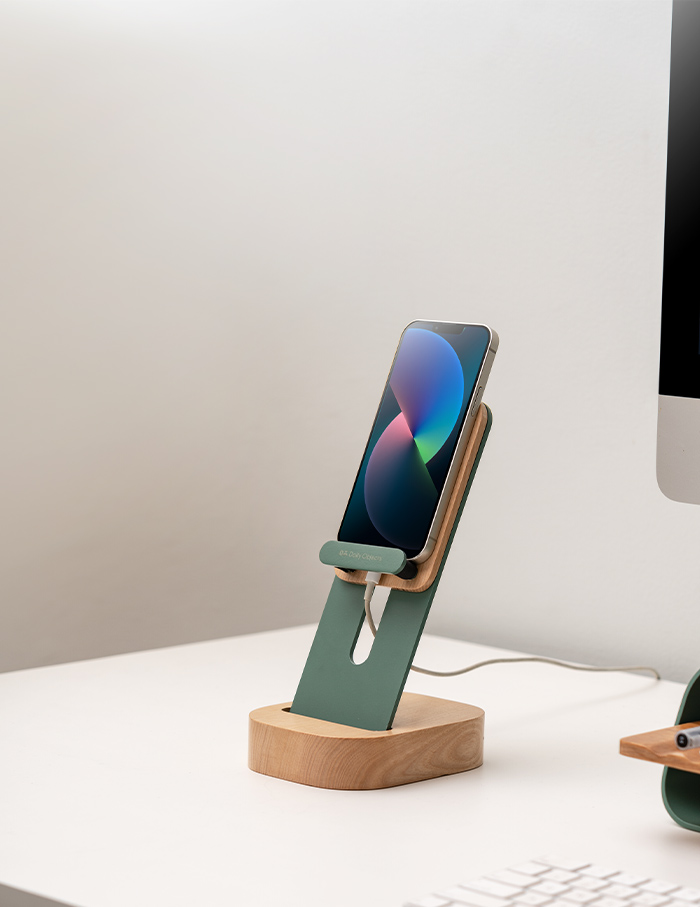 CIRQUE Phone and Pen Stand
Accessorise your desk with this elegant Phone and Pen Stand. Made from powder-coated aluminium and natural ashwood, the phone stand can securely hold your phone while the pen stand is adequately spacious to hold a stack of pens, pencils and other small desk accessories. An impeccable match for any busy work desk.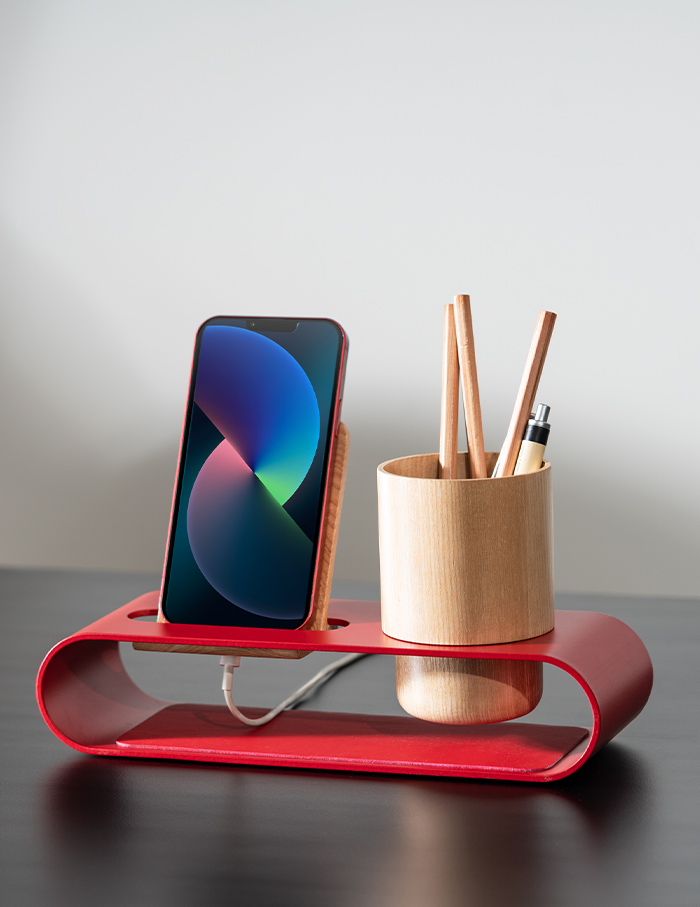 STRIATE WOODEN TRAY
Another handpicked product of the desk collection is crafted with ashwood giving it a natural finish. The product is envisioned to be a convenient solution to decluttering your desk and organising those cards, pens, phones, paper clips, and other desk essentials. It has raised edges to keep your products intact in one place.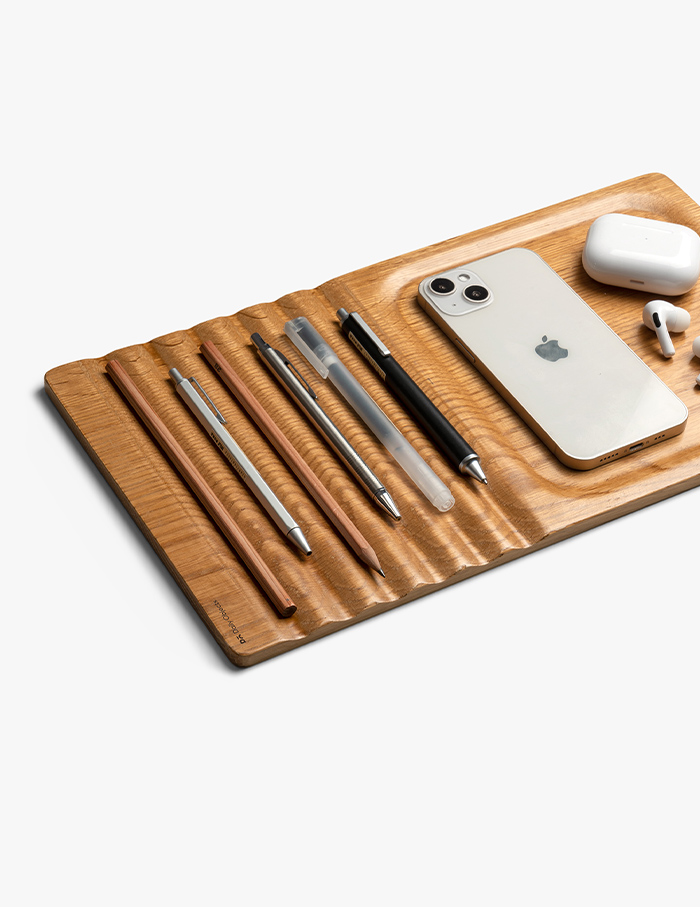 Dots & Doodles' Soy Wax Candles  
Transform your workspace with the soothing warmth of Dots & Doodles candles. Candlelight meditation may help one feel more relaxed and focused. Enveloped in striking package designs, these candles aren't just soothing but also make for gorgeous work desk additions. These candle gift boxes are curated in 4 sets with distinct fragrances.   
Apart from the gift boxes, Dots & Doodles has also launched individual candles that are sure to enchant you with their mystical scents and aesthetic packaging!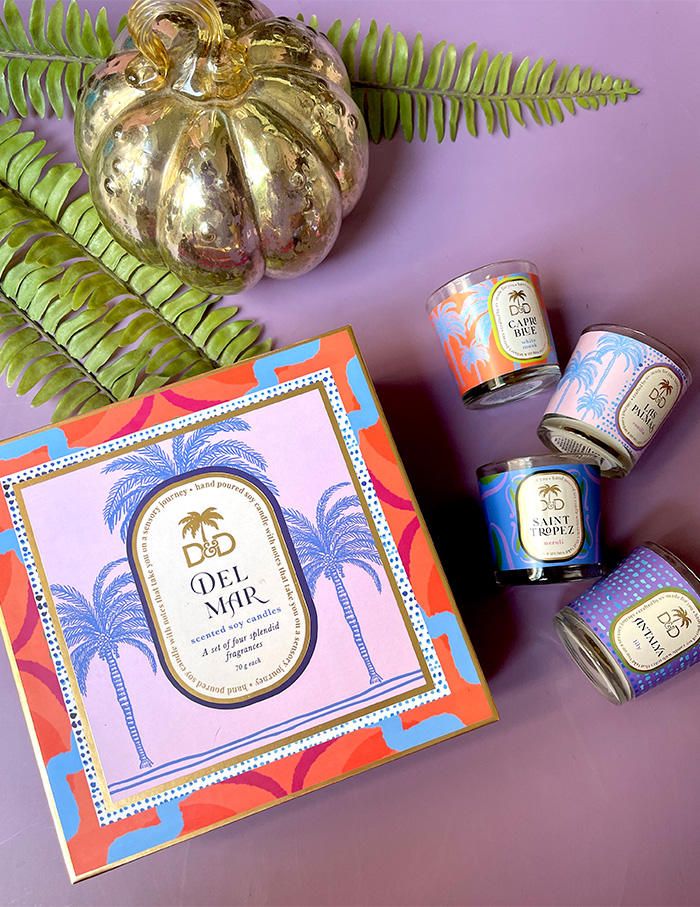 Steelcase introduces its new seating innovation Personality Plus
A good comfortable chair can mean a multitude of things. Recently, the global leader in workplace solutions and design, Steelcase expanded its seating offering with the launch of the innovative, Personality Plus. Building on the success of its predecessor, Personality Plus is the manifestation of a redesign process aimed at delivering more performance while using fewer materials. The result?  Personality Plus delivers best-in-class, high-quality seating at an accessible price point, covered under a 12- year warranty.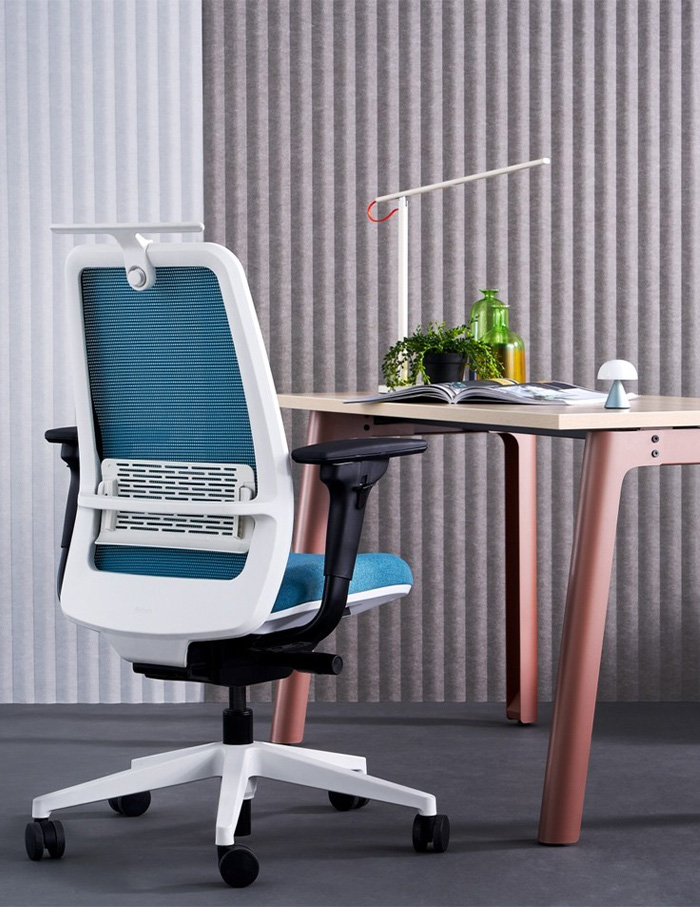 Designed with sustainability and the environment in mind, the new range is made with 15% fewer parts than its predecessor, reducing its overall carbon footprint. With a base made of 100% recycled materials and thermoplastic polyurethane arm pads that are 100% biodegradable, Personality Plus is eco-friendly without compromising product quality and strength. What are you waiting for? Grab a chair for your home office now!
You may also like: Elle Décor India's latest round up of offices