Design
The Outhouse store in Mumbai displays an immaculate sense of style concocted by EDIDA winner Vritima Wadhwa
NOV 17, 2022
| By Kashish Kaushal
Walking into the Outhouse jewellery store in Palladium Mall, Lower Parel, Mumbai is a little like finding yourself in The Garden of Eden—albeit one with exceptional decor and regalia to die for! Unconventionality is the name of the game at this store designed by Vritima Wadhwa, Design Principal and Founder at Project 810 Furniture & Interior Design.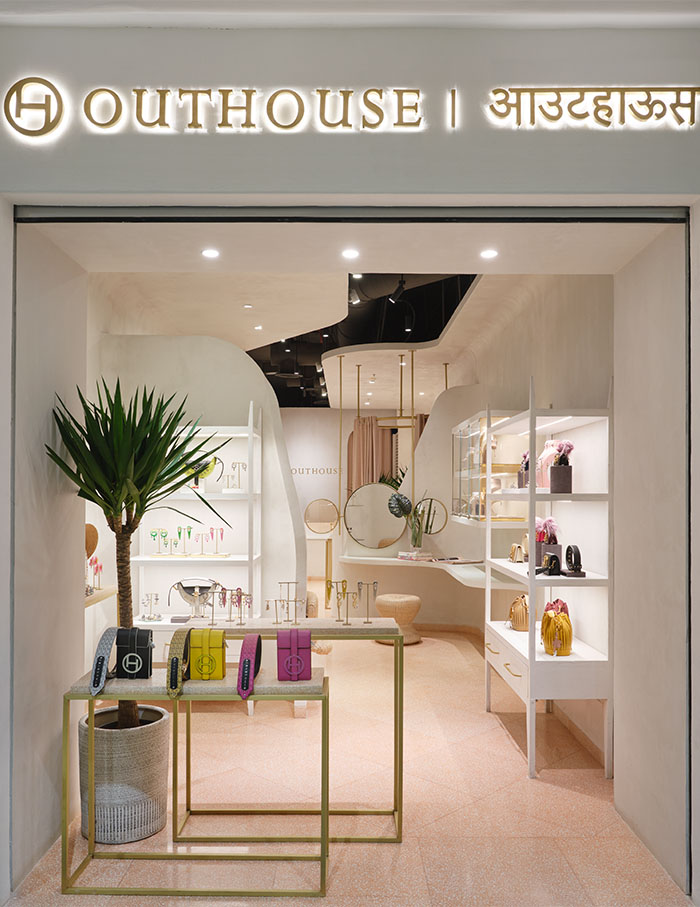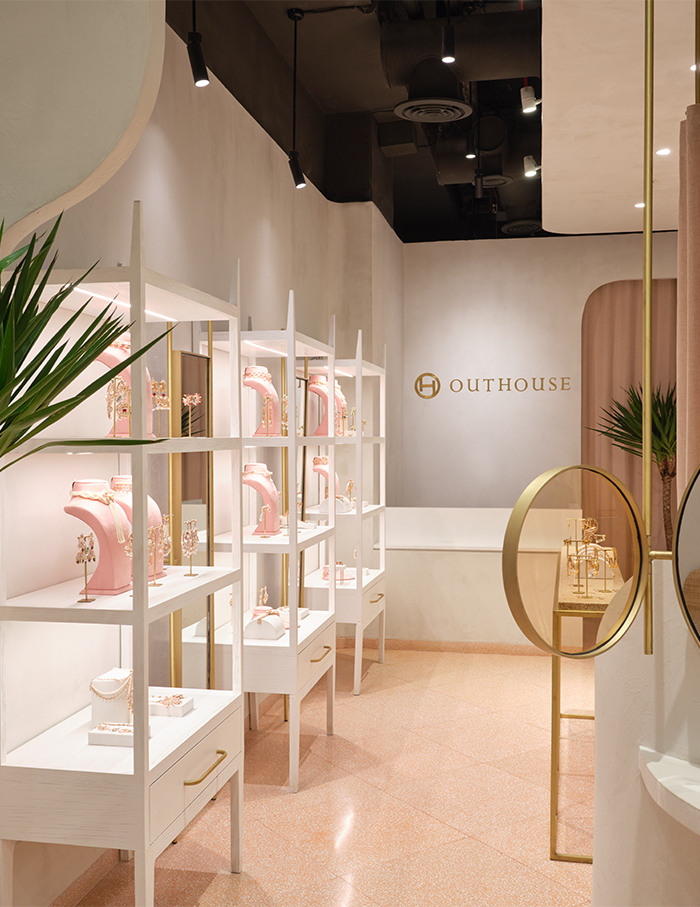 Crafting an everlasting romance between the owners Sasha and Kaabia Grewal's passion for jewellery and love for storytelling, the space undertakes the bold values of the brand using a natural and clean route.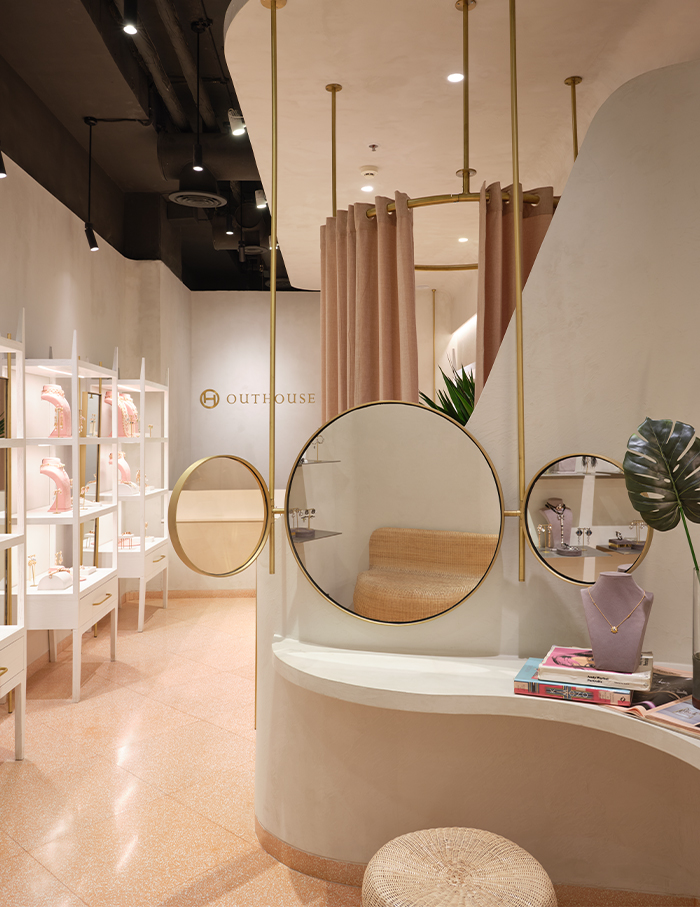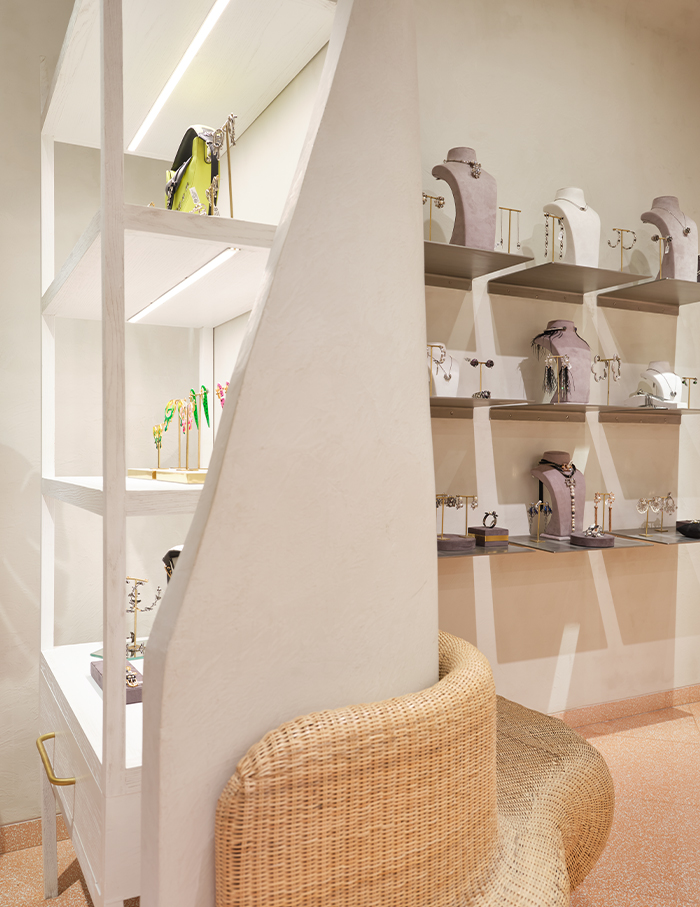 While designing a store, it can be daunting to find a middle ground between the product offerings and the store's decor aesthetics as neither can outshine the other. Conquering this hurdle, the EDIDA winner deploys lightly punned walls and white ashwood furniture that add a sense of tranquillity while juxtaposing the brand colours—pink and gold.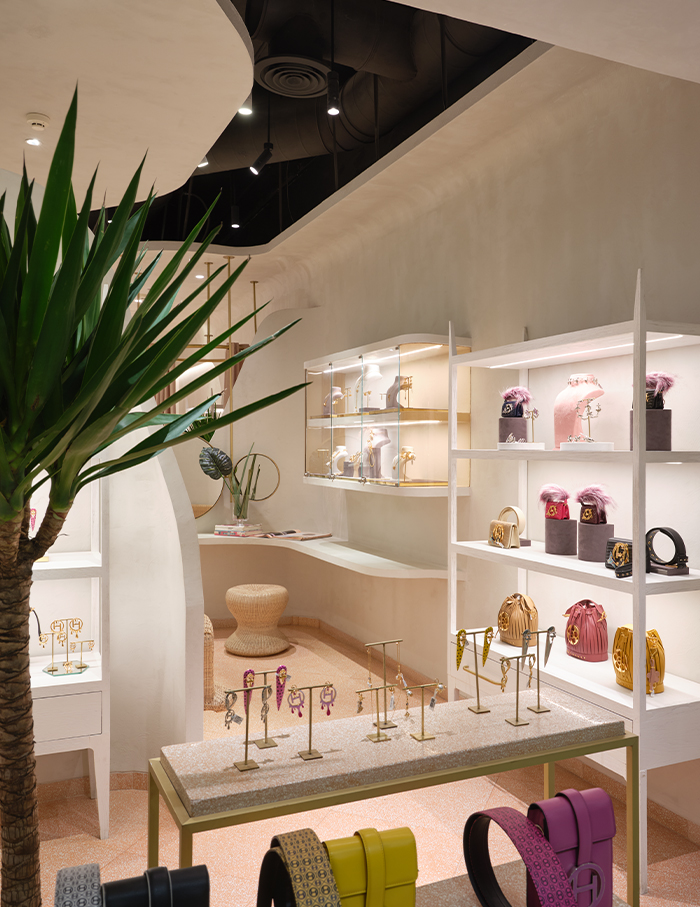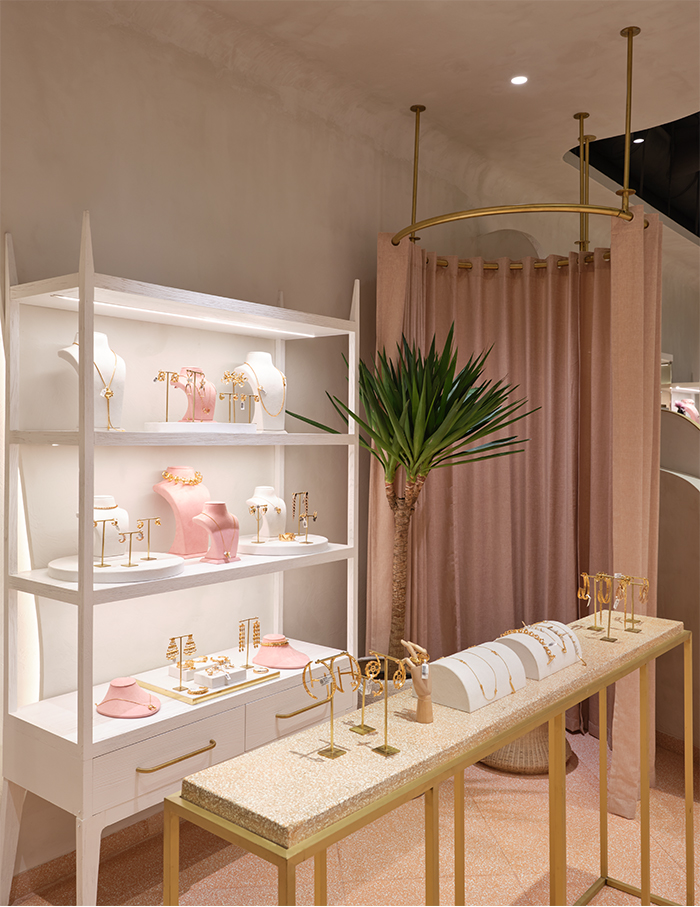 "Eclectic boundaries dissolve into restrained ones to ensure that the statement pieces of jewellery stand out. The design is such that it allows for the brand's evolving collections to be adopted into a space that goes from dramatic to elegant from time to time," adds Vritima.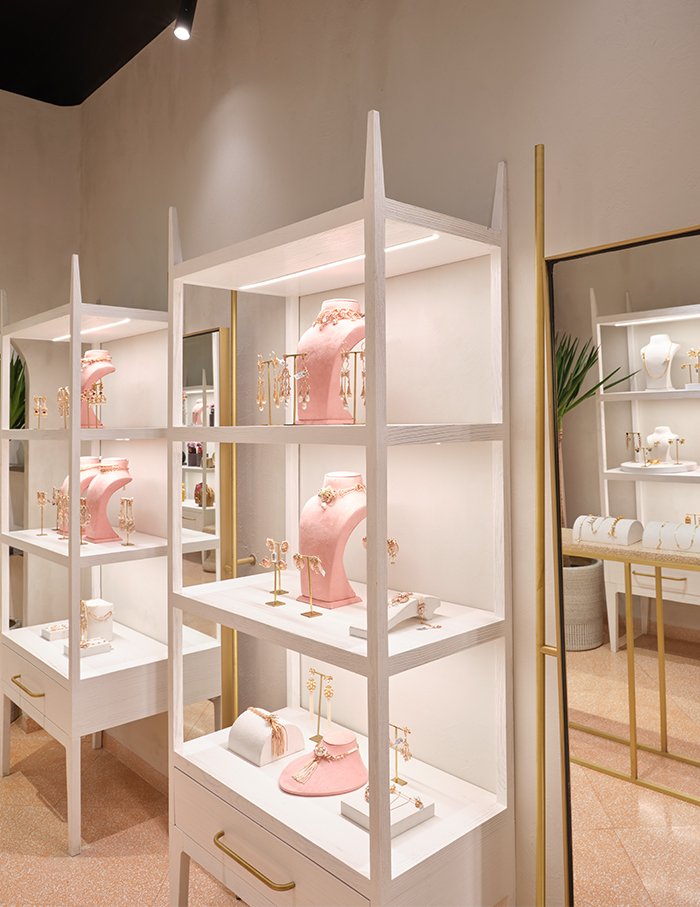 The Outhouse store is a lesson in materiality—550 square feet of timeless salmon pink terrazzo flooring with white chips, wicker in the form of a bench that also acts as a partition and natural finishes that glorify the unapologetic and fearless demeanour of the brand.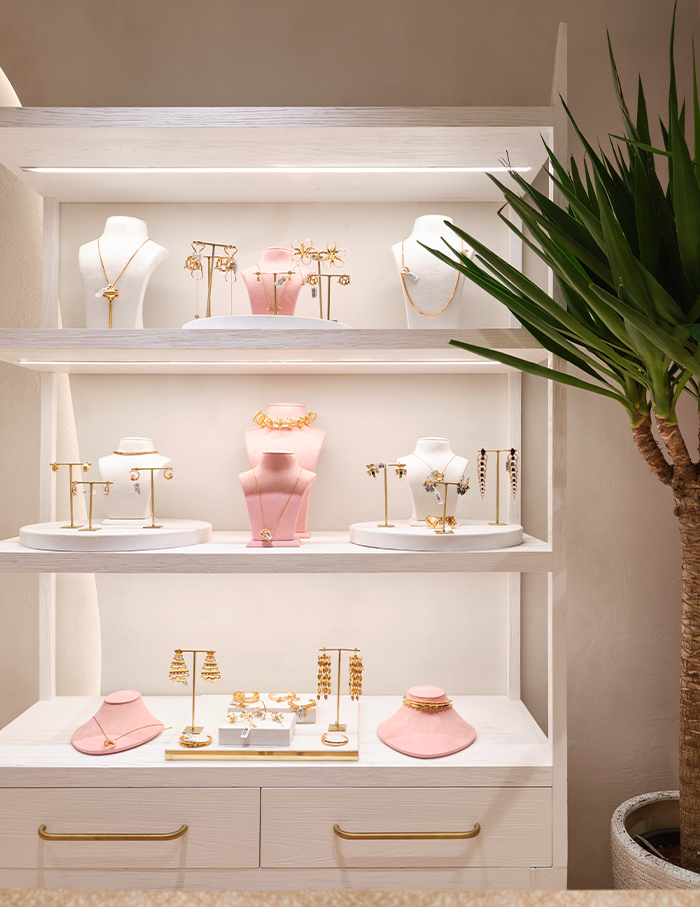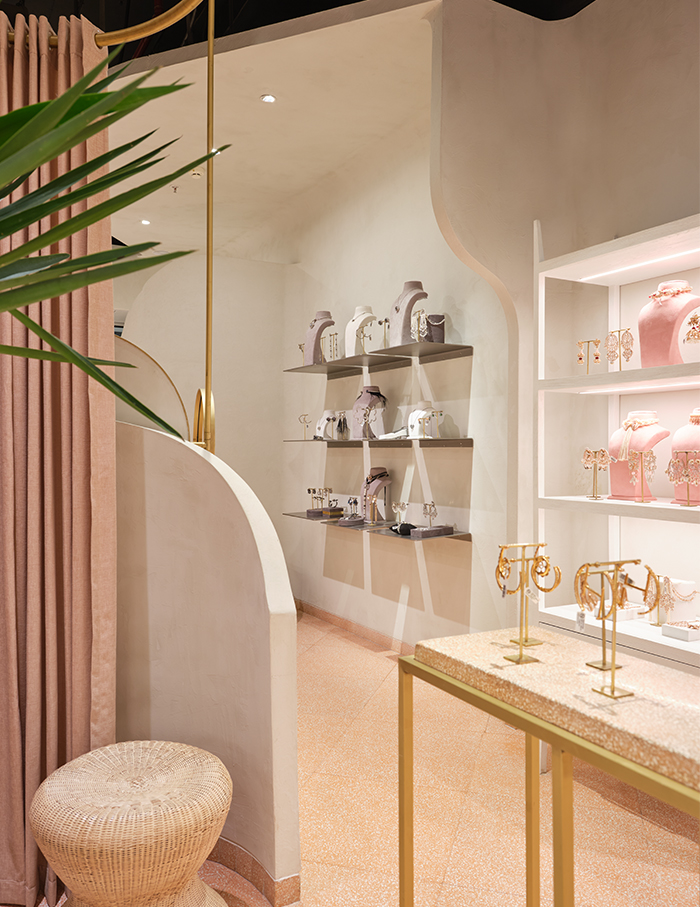 Just like every person has a layered personality, the store is shaped like a rectangular box that practises the art of restraint—it unveils itself not all at once, but gradually.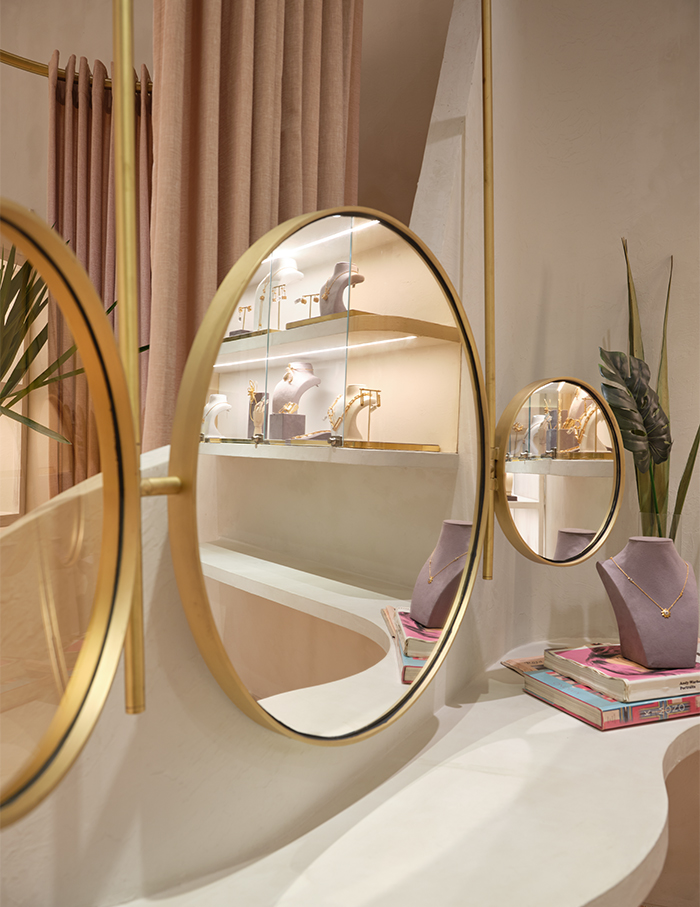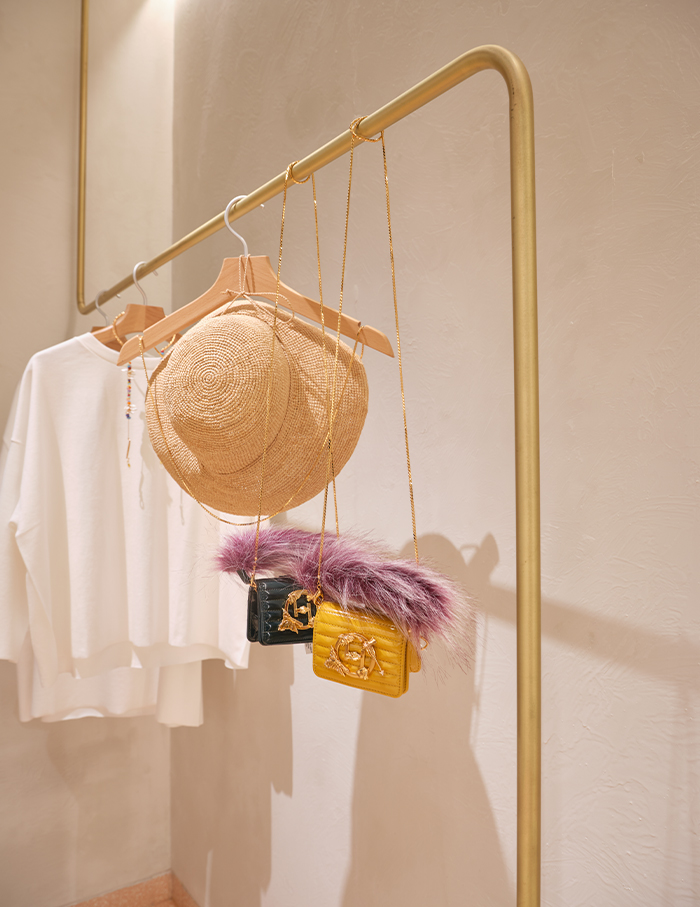 A striking visual composed of well-balanced organic forms, exhibiting jewellery adorned by global style icons and celebrities, what's not to love? 
Click here to discover more about Outhouse Palladium, featured in the October-November 2022 ELLE DECOR India issue!