Bedroom
The Memphis Collection by Boutique Living blends artistry with allure in its range of home bedding
FEB 16, 2022
| By Rhea Sinha
When home serves as a shelter to all storms, the bedroom is where you will find a preferred sanctuary. After all, out of all the rooms in a house, it is only the boudoir that is truly yours. Inspired from the works of Ettore Sottsass, the maestro behind the revolutionary Memphis Art movement from the 1980's, the Memphis Collection by Boutique Living celebrates vibrant colours, bold patterns and abstract designs in its range. 
The Boutique Living brand has been launched by Indo Count Industries Limited, a company that excels at end-to-end bedding providers for an augmented sleep experience. Boutique Living endeavours to establish itself as a laureate in the soft furnishings space.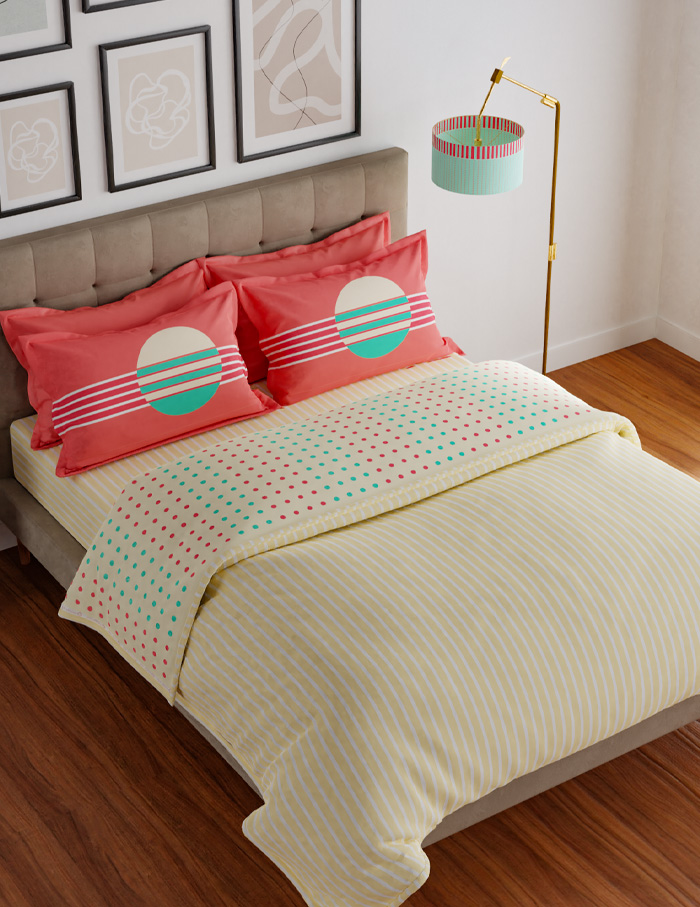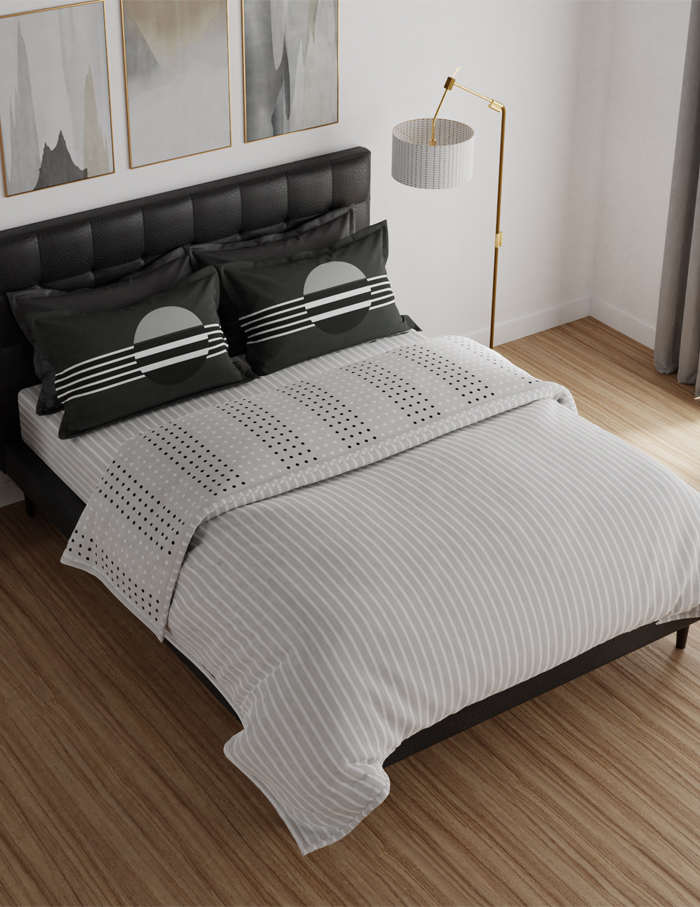 Extending to the Indian market, a trove of creations from bed sheets, comforters, coverlets, draw sheets as well as fitted sheets from Boutique Living vows a slumbering affair like no other. 
The au courant assortment of bedsheets in the Memphis collection inlays the bedrooms with bright and bewitching styles, altering the aesthetic of all bedrooms into works of art. Woven from prime percale textile, printed on a lineup of linens, the range fuses facets of vivacious pop art with silk-stocking art decor to craft virtuosity by dint of a set of sheets for one's bedstead.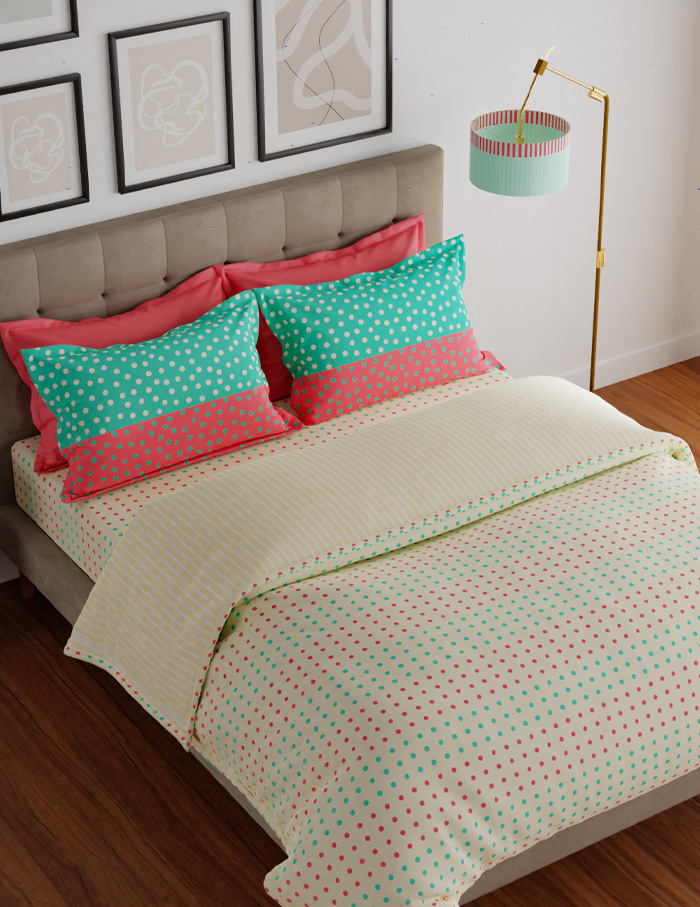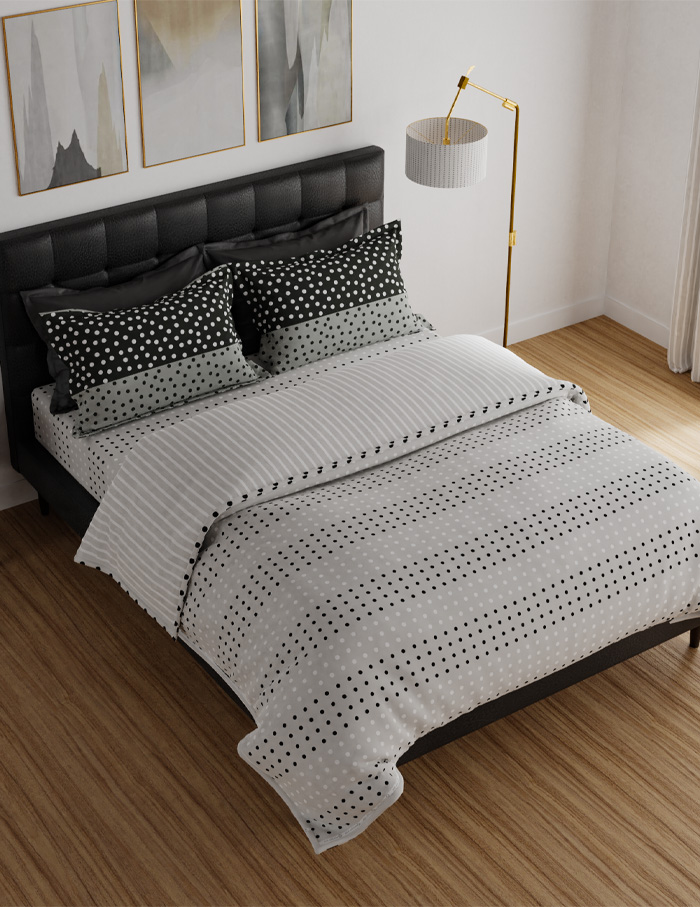 Striking shades of soft pastels blended with conspicuous charming forms of stripes and polkas orchestrate an opulent and seamless design language. 
Buoyant and breathable textiles, that boast of anti-viral attributes featured in the Memphis collection from the house of Boutique Living, brings a standard of snugness and satisfaction incomparable to any other into the Indian market.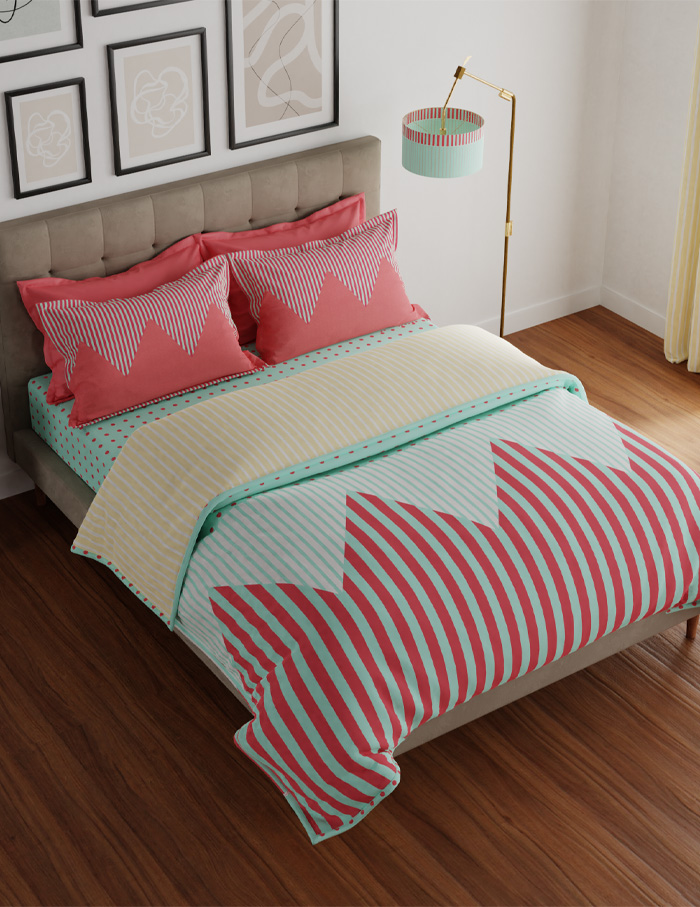 Illustrating the influence and intensity objet d'art embraces when it comes to revamping their private space, the range was intended with the image and impression that artistry isn't in prospect only for adornment in the halls and lobbies of a home. In fact, it also doubles up as that endearing element in the bedroom that makes one feel snug and stylish in their lifestyle choices, too.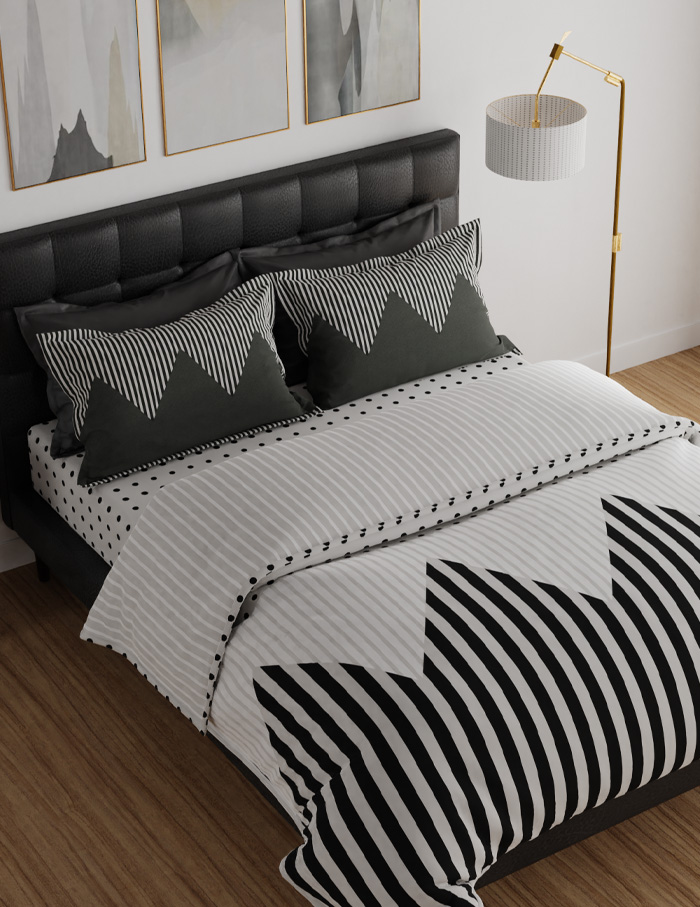 Elaborating on the ravishing recent collection, Rajiv Merchant, President, Domestic Retail at Indo Count Industries, shares, ""Boutique Living has always strived to craft products that are world class. The Memphis Collection adds a touch of elegant élan to the bedroom; these premium bed sheets offer maximum comfort and memorable designs to the consumer".
Refurbishing and romancing bedrooms with the magic of Memphis one sheet at a time, the collection by Boutique Living synonymous with artful and abstract design is a must-have in every home. 
Click here to explore the Memphis Collection by Boutique Living