Homes
The Folk House by Mind Manifestation Design pays ode to local arts and epitomises living minimally
JAN 23, 2021
| By Vedika Nair
Nestled in the bustling city of Pune, this 800 sq ft home conceptualised by Principal architects Chetan Lahoti and Anand Deshmukh of Mind Manifestation Design 'manifests' a home with art in its soul. While we've celebrated luxury homes and OTT interiors, we can't help but love this two-bedroom abode decorated with authentic materials. The duo also collaborated with Sneha Jagoo to craft traditional elements for the abode.
The walls of the home are cloaked in an unusual hue that comes from the homeowner's love for village living and is inspired by the local slang 'saravlelya bhinti' (walls finished with a mixture of mud and cow dung).
In its entirety, the design of this abode pays tribute to the simplicity of village life with elements like wooden slabs, traditional hanging arrangements and wall niches.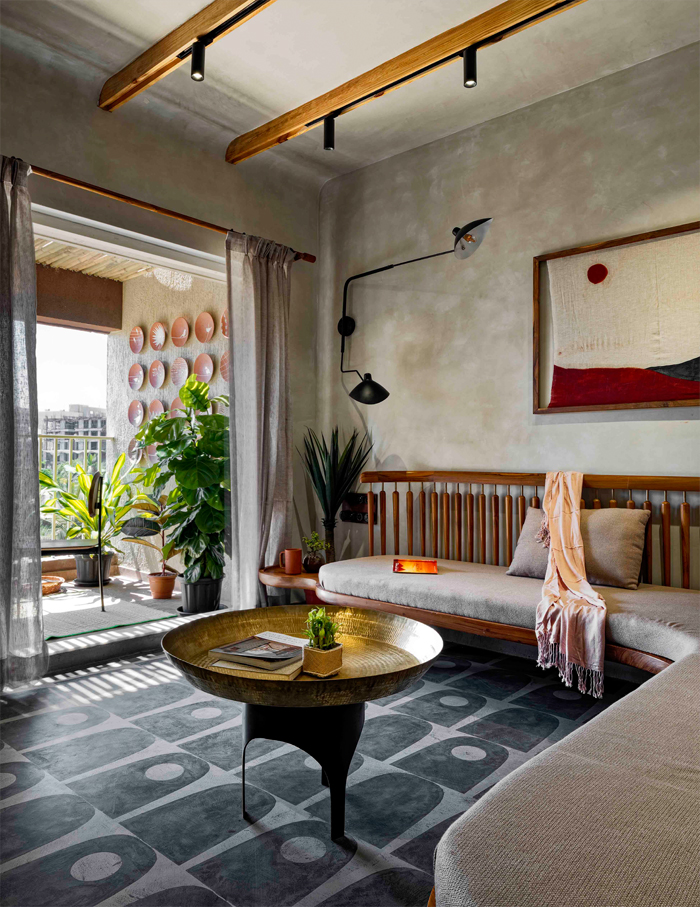 "Art is the soul of this project," shares Lahoti, adding, "Local Indian arts are used in the design of functional interventions to add aesthetic value to the ambience."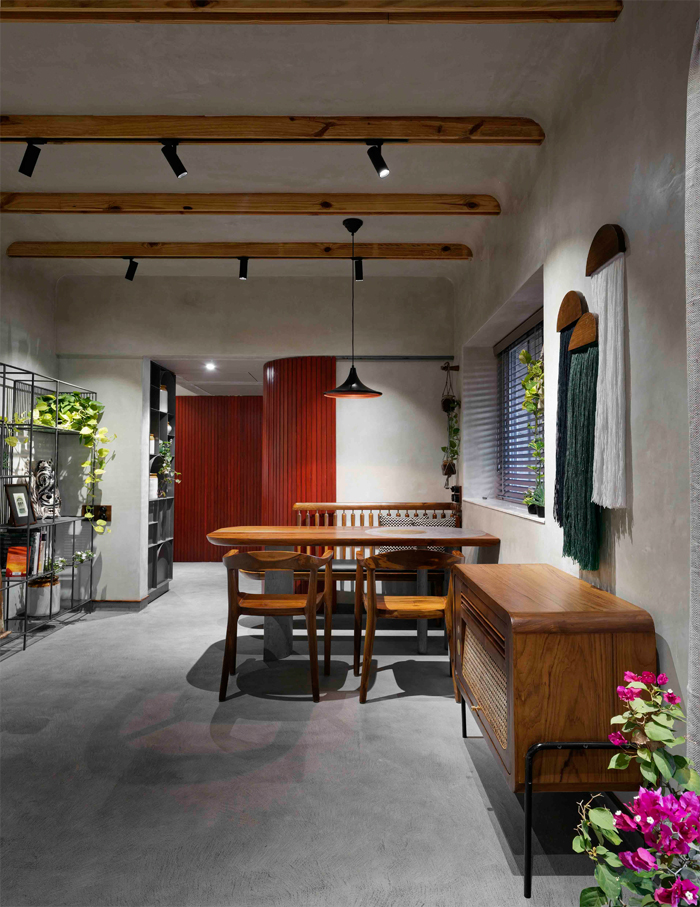 Done up in a "wabi sabi-esque" aesthetic, the home celebrated the beauty of naturally imperfect materials. Every corner of the home highlights such details, while functional carpentry units are crafted in a bespoke way.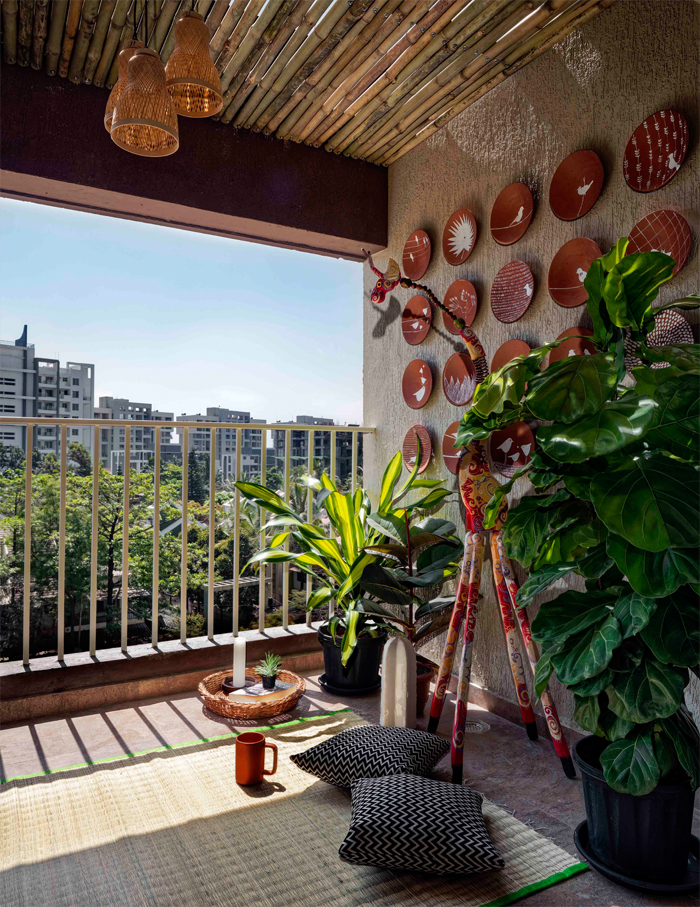 Functional interventions right from the entrance lobby—including the TV console, shoe cabinet, partition system, beds and cupboards—are custom designed by the practice with the help of local artisans. A material palette replete with warmth and soft accents like lime plaster and teak is tied with rustic and natural colour tones to match the home's decor theme.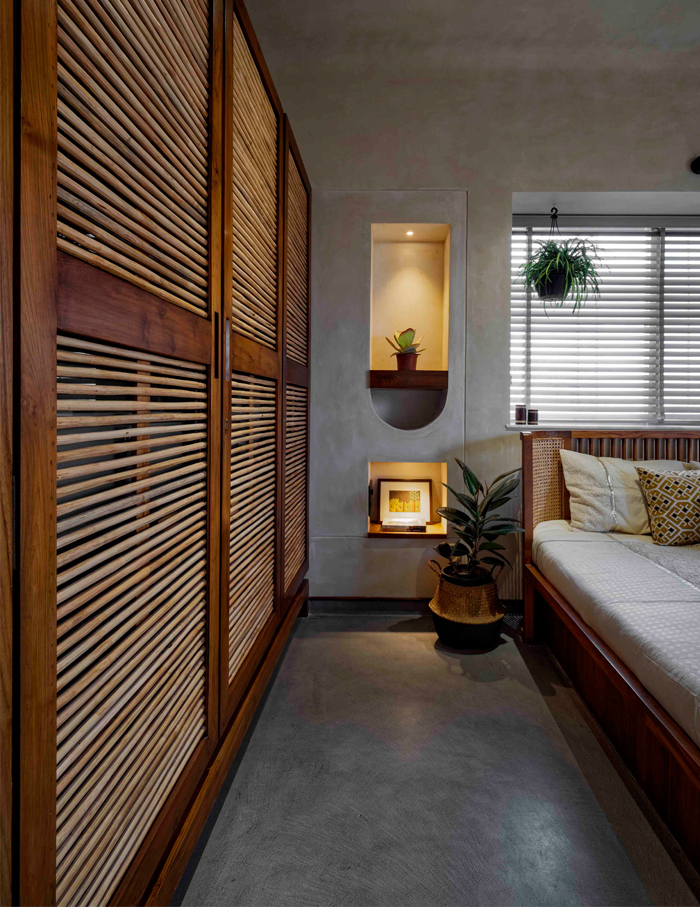 "Folk House is an attempt to fulfil the motto of current national moments in India like Atmanirbhar Bharat (self-reliant India), Make in India, Vocal for Local, etc," shares Lahoti. "The project is close to our heart for it is crafted locally and emphasises on local Indian arts," he concludes.
Scroll to see more images from the Folk House by Mind Manifestation Design…