Design
As minimal as black coffee—The Flat White Coffee House, Surat by Neogenesis + Studi0261 is a vision in white
MAR 23, 2022
| By Twinkle Tolani
Located in a plush residential area of Surat, for The Flat White Coffee House, a new start was just a readaptation away. 
With design interventions from architects Chinmay Laiwala, Jigar Asarawala and Tarika Asarawala of Neogenesis + Studi0261, an existing 2500 sq ft bungalow has been morphed into a chic, 'white-washed' minimalistic cafe. 
What the owner wanted was simple, a cafe that had a youthful and crisp aura. To combine this with a setting that was novel, a monochrome colour scheme of greys and whites was decided upon. 
You may also like: Airy and vibrant Meraki Cafe by Drawing Hands Studio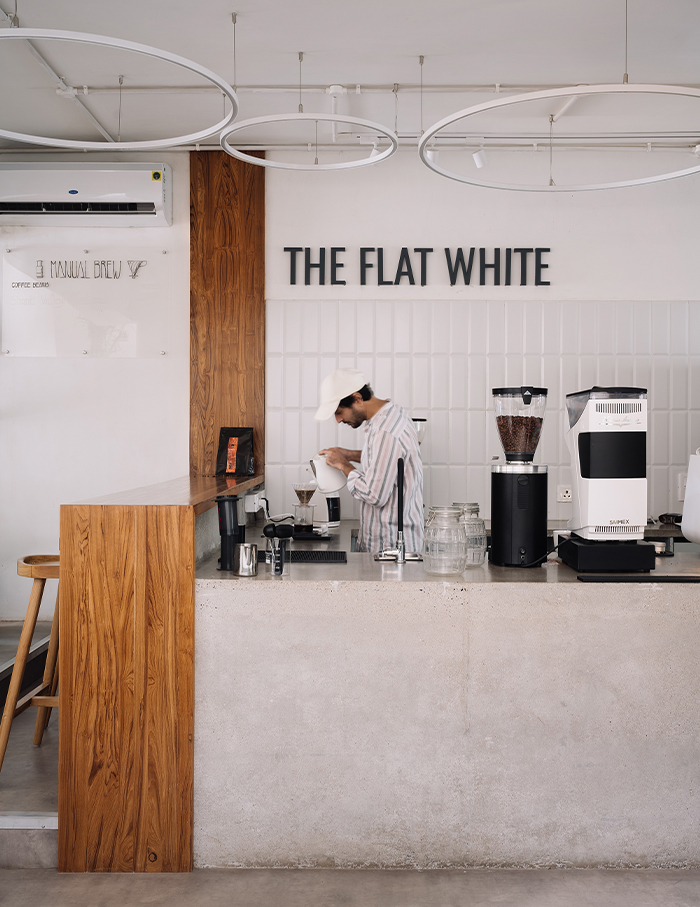 Edginess borrowed from natural building materials and landscaping elements contributed to the vigour in the design. The rectangle floor plan is organised around a central coffee bar which allows a visual connection between the seating area and the barista's area. The layout features a double heighted sitting space, indoor sitting, outdoor sitting with the main bakery being on the upper floor.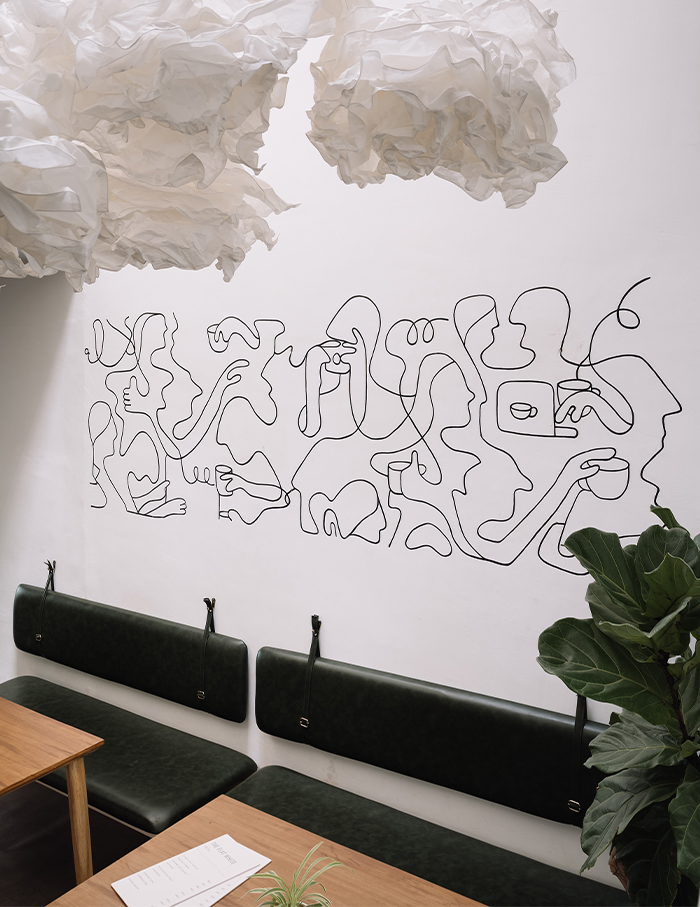 With only half of the floor space confined within walls, it is the lovely, manicured landscape that lures passersby. White iron garden table sets add to the tranquil environment. Inside the walls, the purity of white and aroma of freshly brewed coffee overwhelms the senses.
Upon entering, a wooden top coffee bar and matching stools capture attention. Adjacent to this is a cast in situ concrete finish barista's counter whose white-tiled backdrop accentuates the textural play.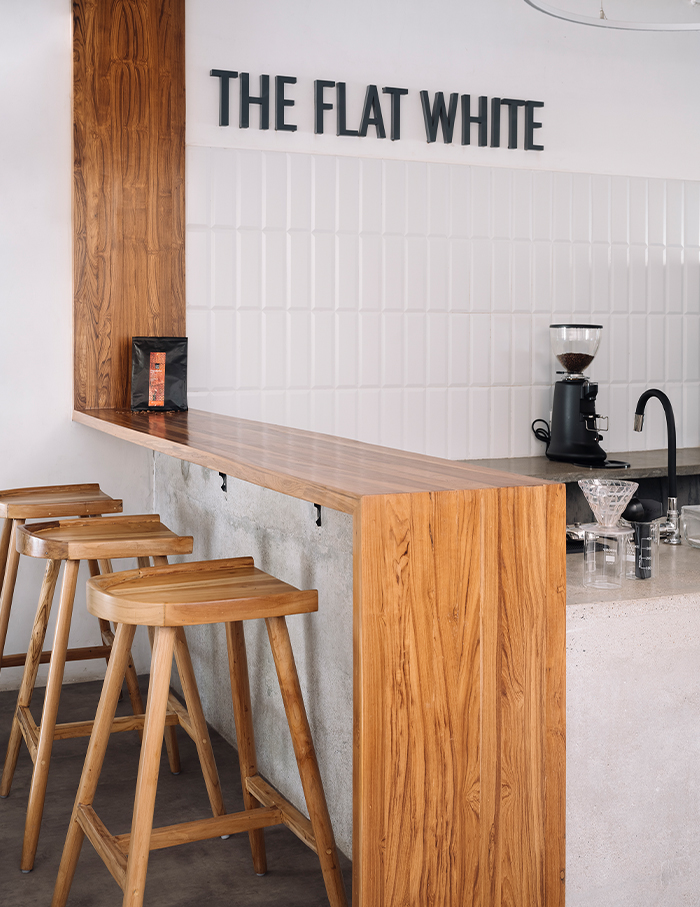 Tables under a double-height space are accented with organic ceiling-hung lamps and one line graffiti wall art. Black faux-leather upholstery and dark green potted plants create a scene of modernity. Away from the sights of the patrons, the primary bakery occupies the first floor of the ex-bungalow. 
The snug cafe does just enough to strike a balance between modern and contemporary. It is befitting for work or leisure. Sharp planes and sunlit interiors entertain with an intriguing play of light and shadow in the day, and post-sunset, the same ivory insides encapsulate brightness. With numerous picturesque corners and walls in the cafe, its aesthetic appeal is unmissable!
Scroll down to see more glimpses of The Flat White Coffee House: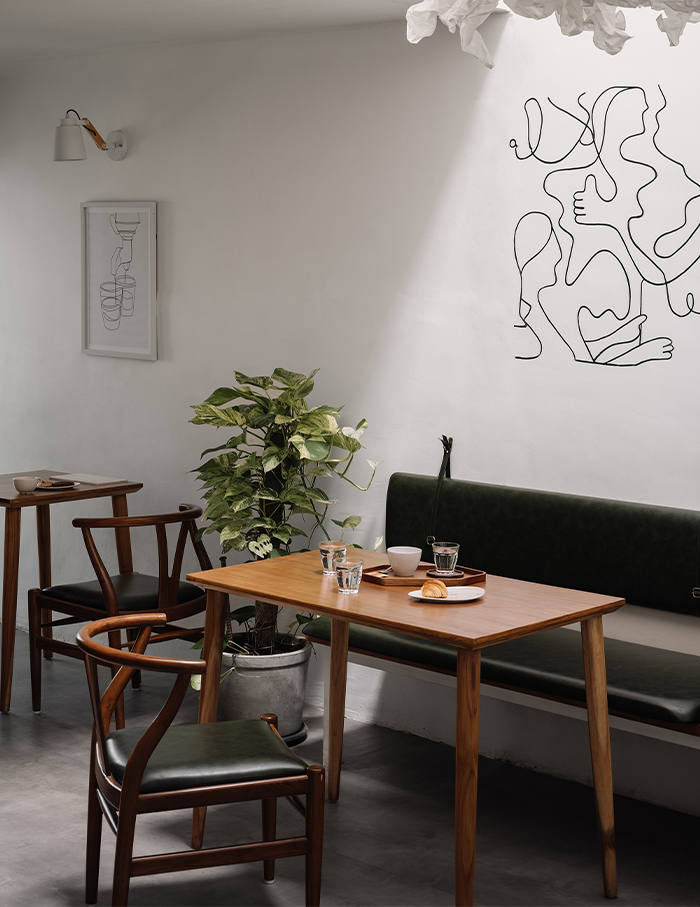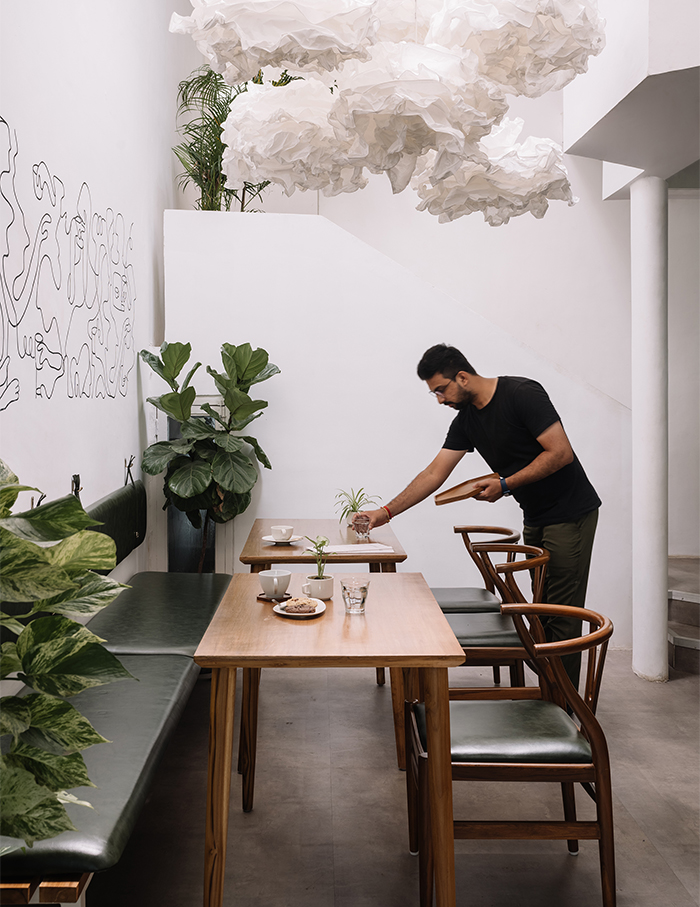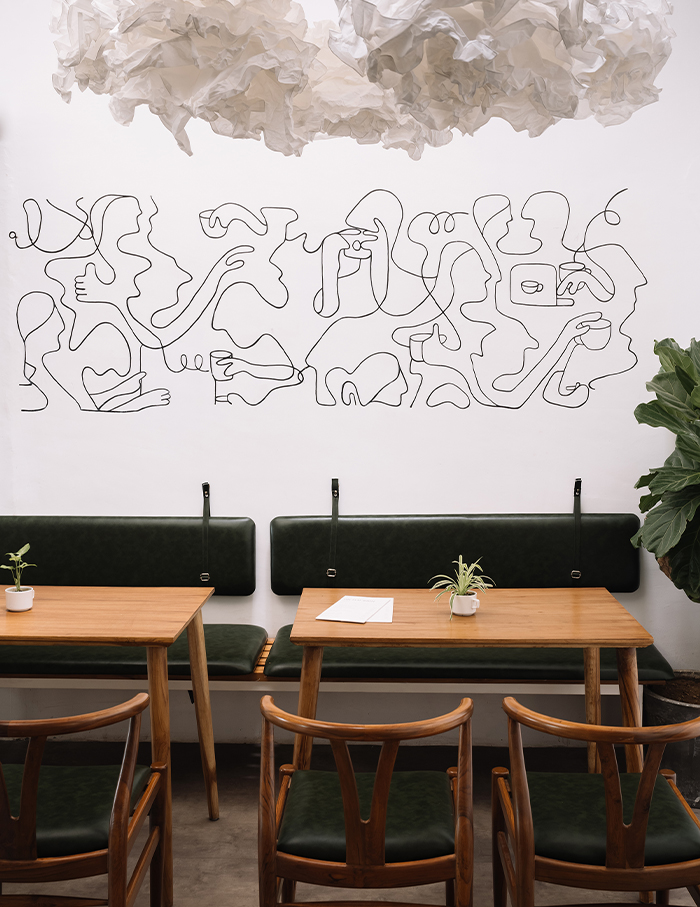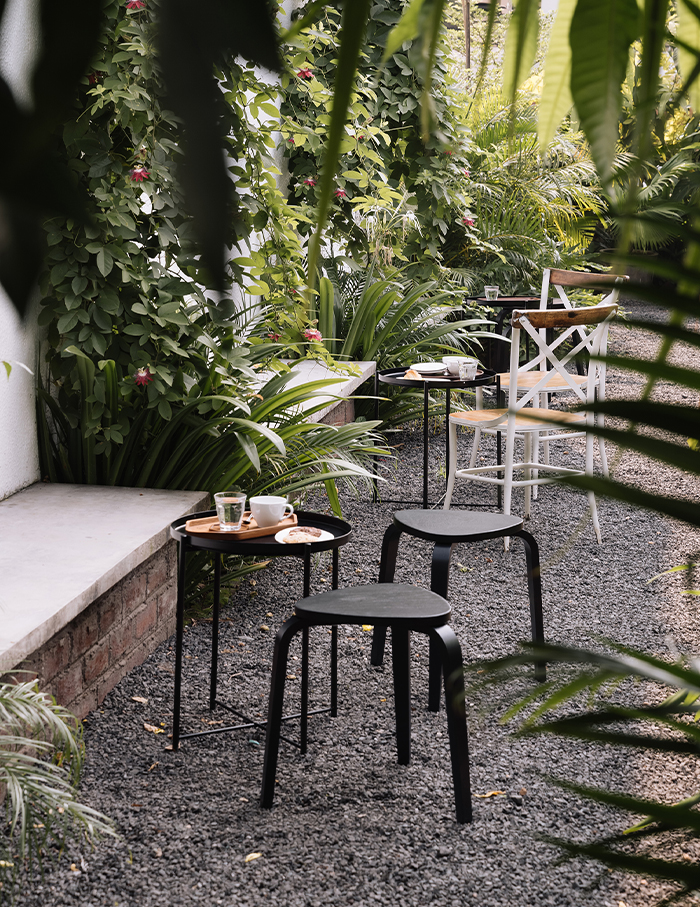 If The Flat White Coffee House awakens your coffee cravings, check out this grounded cafe Soros Coffee by Studio Goya