Homes
Sona Reddy juggles limitless design and a palette of blue hues to fashion Circus, a home in Hyderabad
JAN 23, 2021
| By Vedika Nair
Oprah once said, "Your home should be your sanctuary," and honestly, we couldn't agree more! Conceptualised by Sona Reddy Studio, this 3,000 sq ft Banjara Hills home is a reflection of the homeowners' love for vibrancy and penchant for hues. 
Christened Circus, this cove plays with a pastel palette, unconventional design and elemental storytelling!
Reddy made some custom design changes to the home's layout. The original four-bedroom space was transformed to have just two bedrooms with additional functional spaces such as an entertainment lounge, meditation room and spa.
The home's open-plan living area, drawing room and dining space are tied together by a common material palette and fluid layout, while the private bedrooms are done up dramatically differently.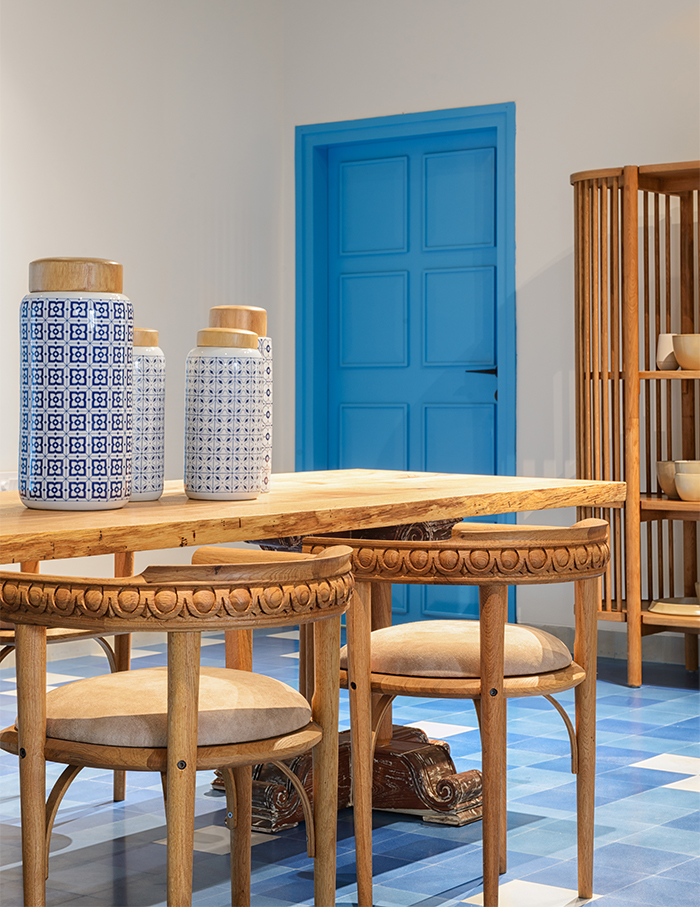 While most of the home is cloaked in a blue tint, the maximalist kitchen is bathed in a pastel pink hue with a striped skittish ceiling and classic checkered harlequin floors. Laced with Parisian influences and geometric design, the abode's materiality is quirky and aesthetic.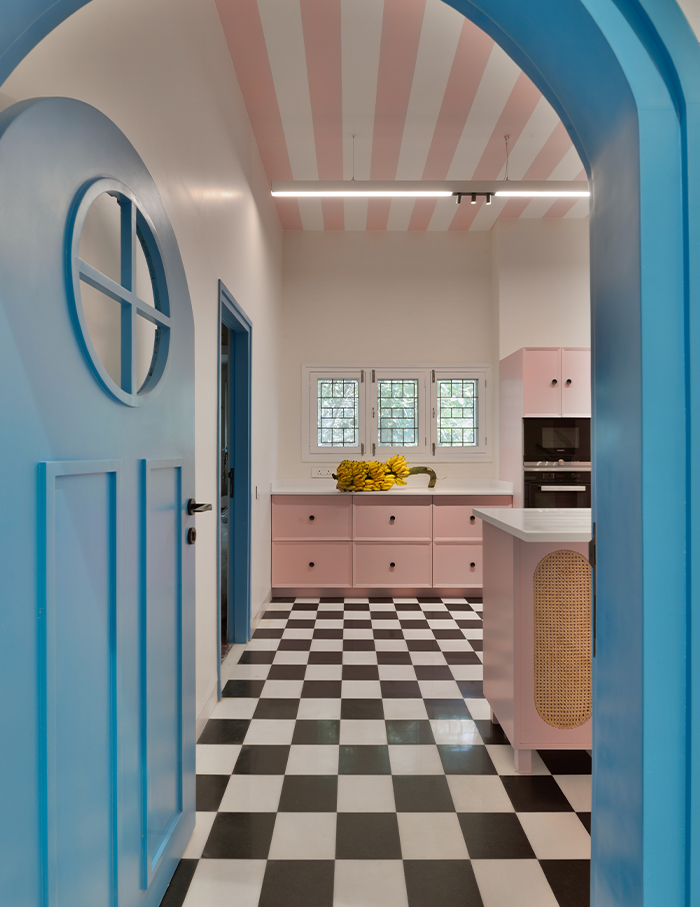 "The client's passion for vibrancy and colour comes through evocatively with every vignette in Circus, lending each space a distinct thematic persona," shares Reddy, adding, "The colour blue in its many forms embraces the residence, bathing it in serenity and eclecticism."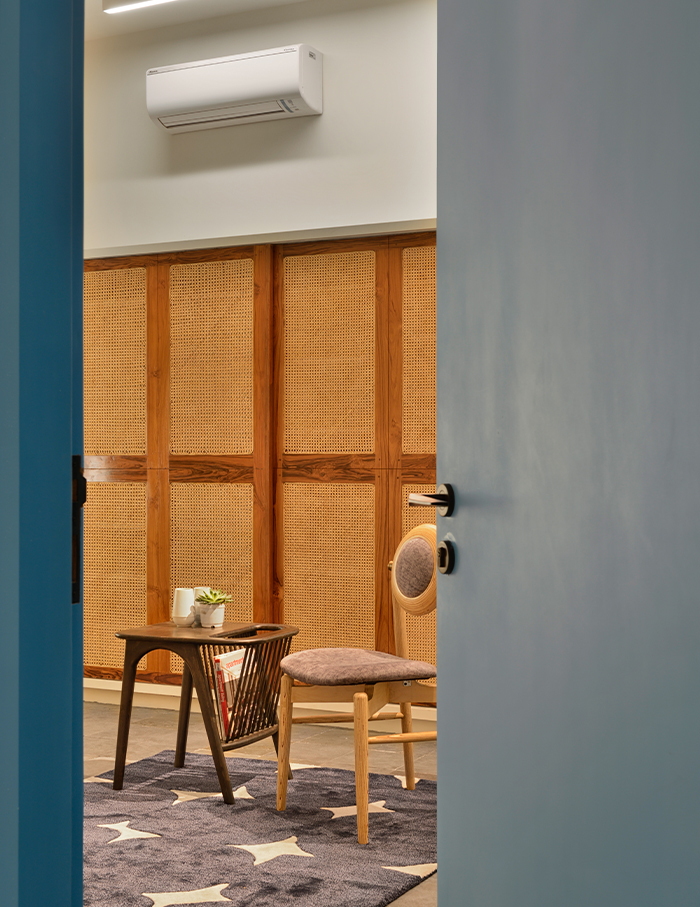 While Circus is an abode that stands out from most, we can't help but love the blend of cane influences, artisanal handmade tiles and bespoke blue tinted Bharat Flooring tiles. The home is done up pastel hues, wooden tones, tandur stone, white marble, bold oxide finishes in the ensuite bedrooms, and exposed concrete finishes that naturally continue in the ceilings.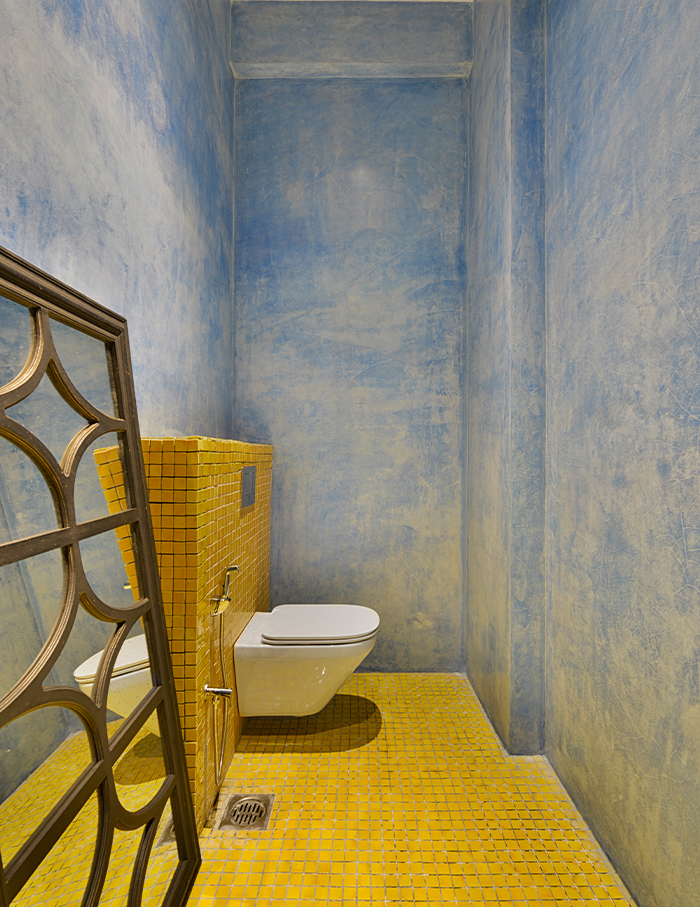 "The Circus residence pays homage to an approach of design that is limitless in its demeanour and lends itself with every inch to the homeowner's expressive aspirations that dawned the cape of sensorial design," concludes Reddy.