Homes
Drama and vibrance contour The Box Office in Pune designed by Natasha Shah of Between Walls
JAN 27, 2022
| By Shriya Goyal
Drama—it enters with a bang and exits in awe at The Box Office. Designed by Natasha Shah, Principal Designer of Between Walls, a pune-based interior design studio, this home spread across 800 sq ft in Bavdhan, Pune is a concoction of bold expressions. 
The homeowners' fondness for all things big and beautiful translated this space into an unexpected yet timeless rendition of monochromes with a splash of red. 
Home to a couple and their daughter, the residence brings into play the black and white contrast to craft spunk and character. "I believe in accommodating the owners' personality in a space and making that the focus of the house," expresses Shah.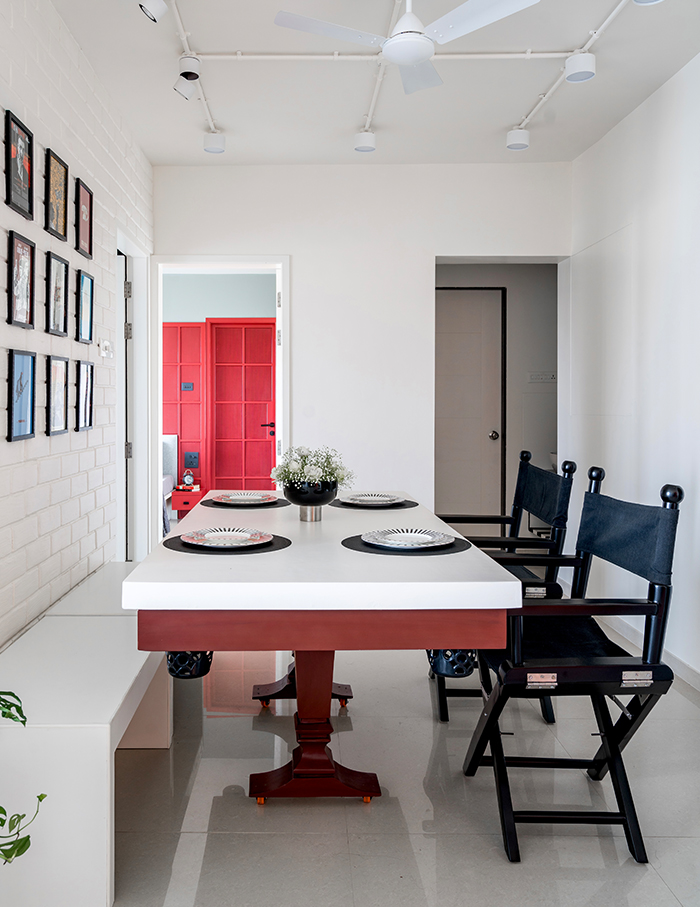 Making a dramatic entry is the white security door with the family's name illuminated by bulbs. A black and white grid floor greets and ignites curiosity beyond the main door in red.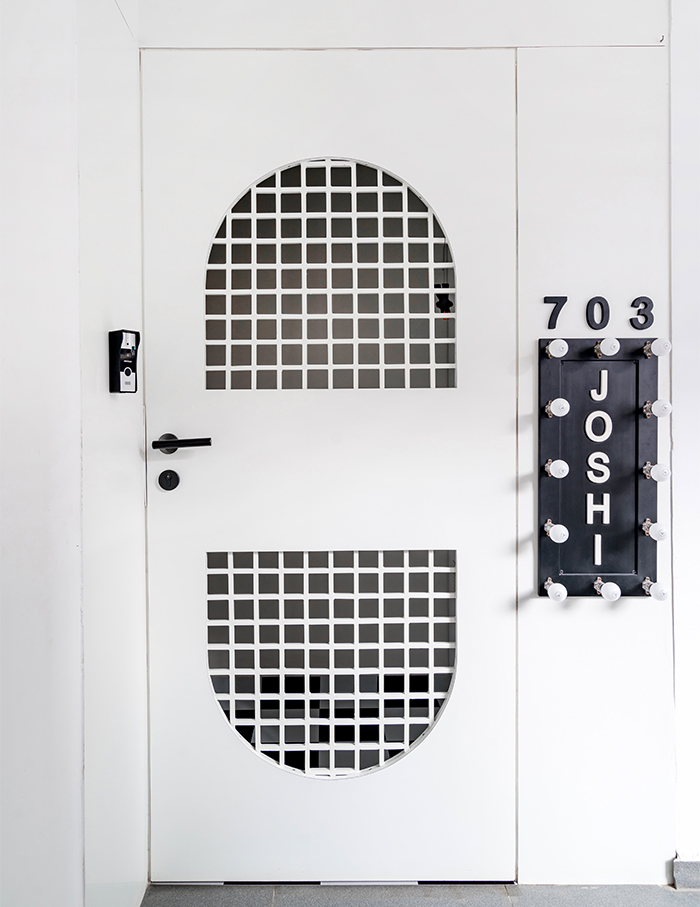 The house opens into a monochromatic canvas of the living and dining room area with splashes of quirk and amusement. Brick textured walls turn into a tunnel of optimism to BELIEVE in the lounge and a jolly outlook of movies in the dining.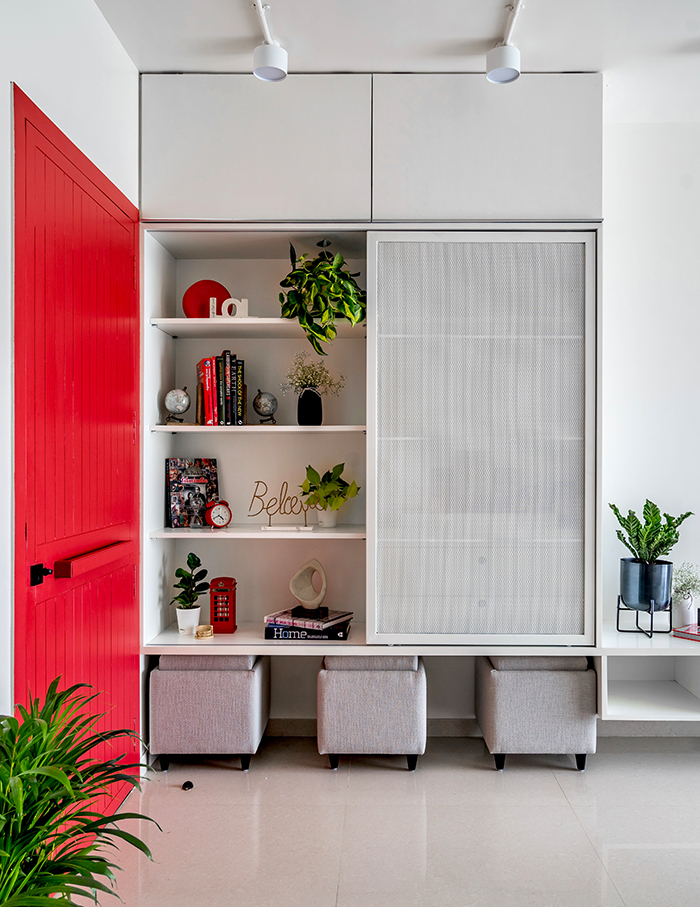 A display section and mandir adjacent to the TV unit houses artefacts, books and indoor plants. Transforming into a pool table, the dining table offers evenings of leisure. The arched kitchen entrance with black and white stripes and a masked storage trails along the composition of the house.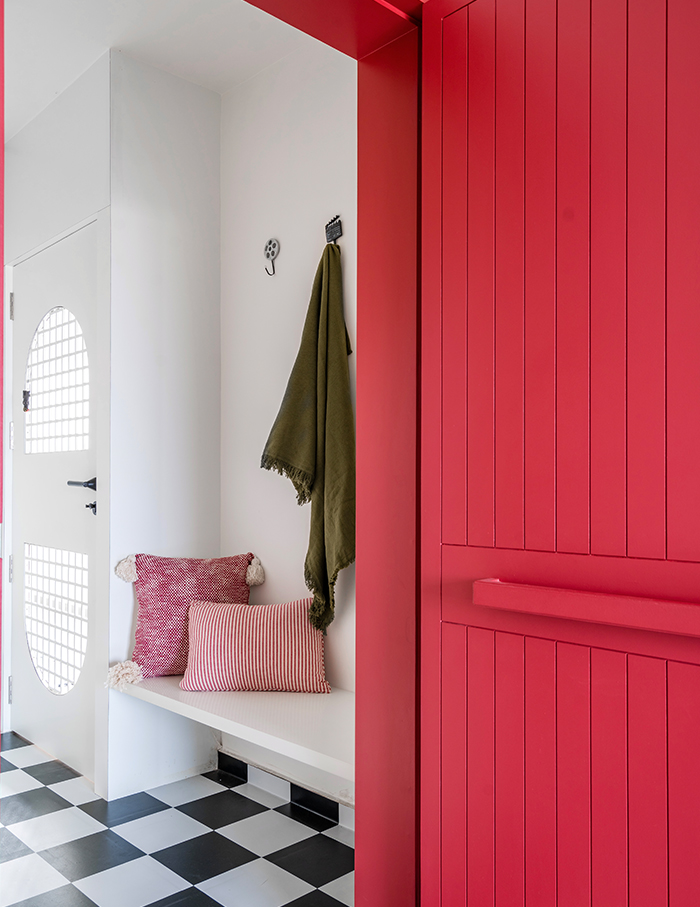 A wall art on a black and white striped backdrop leads the way to the powder toilet. Grey courts the master bedroom in a mellow vibe that is served with customised bedside drawers, MS door and a quaint planter in red.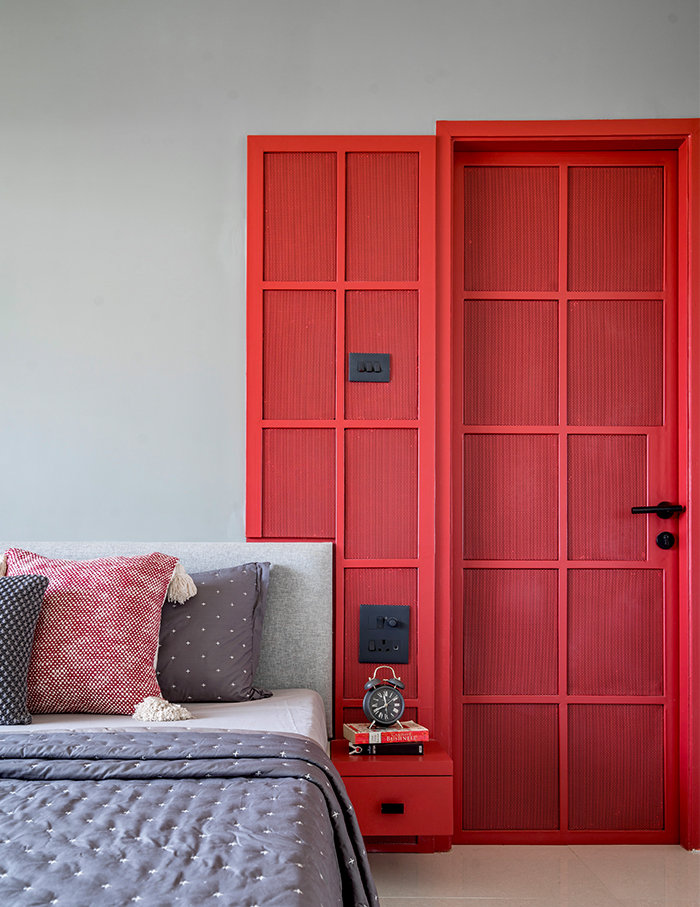 The brief for their daughter's bedroom called for an open space along with a sit-out, study and bed. A trundle bed is arranged in the black corner of the bedroom with the extendable study and a window seat along with a few cushions that structure the other part of the room.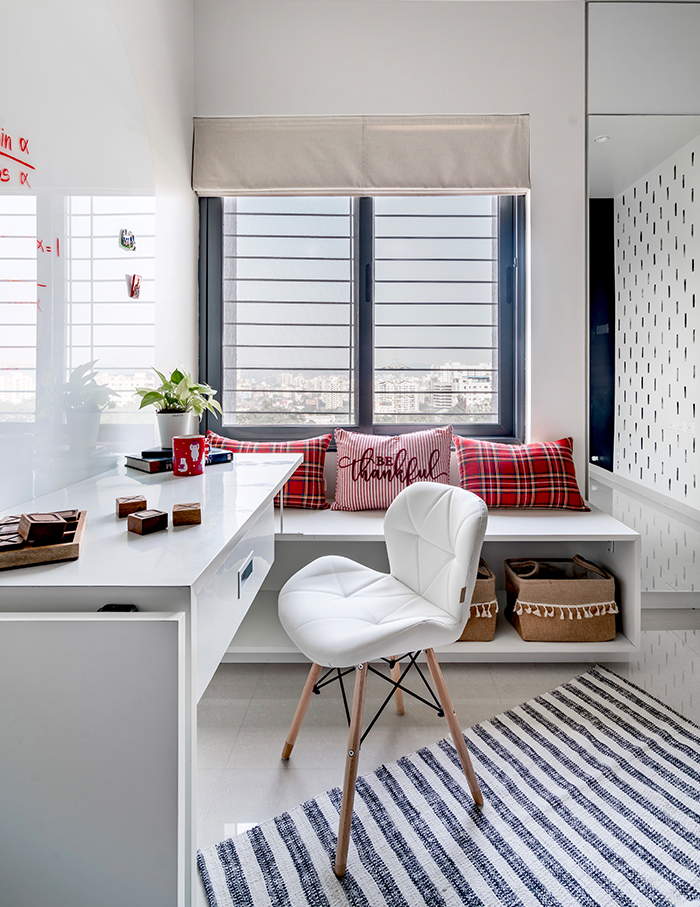 The monochrome house is balanced and accentuated with pops of red. As an afterthought, Shah adds "All the spaces were equally fun to design, but the best was the entrance and living room with its gale of emotions. It expresses drama, action, all the boldness that one needs and a belief that runs within each one."
If this modern red space by Between Walls gave you major home goals, do check out this Kochi home doused in red and green by Temple Town