Homes
Shweta Jain of Space Karma gives us a tour of the elegant Arch House
FEB 5, 2021
| By Vedika Nair
Winston Churchill famously said, "We shape our homes and then our homes shape us," Every nook and corner of a home must reflect its inhabitants' personalities and tastes and aesthetic sensibilities. The Arch House by Shweta Jain, founder of Space Karma Interior Design Studio, is a prime example. In a tell-all, she reveals everything that went into crafting this Ahmedabad home… Excerpts
Tell us how Arch House came into being… 
The process of designing began with the idea of weaving in ample daylight with the interior elements. To achieve that, numerous gateways between adjacent spaces were carefully crafted by the Architect. These were carved in the shape of an arch and that's how the home got its name. These arches created an array of distinct dimensions and paved a way for golden sunlight that streams in throughout the day, keeping the core of the house warm and serene.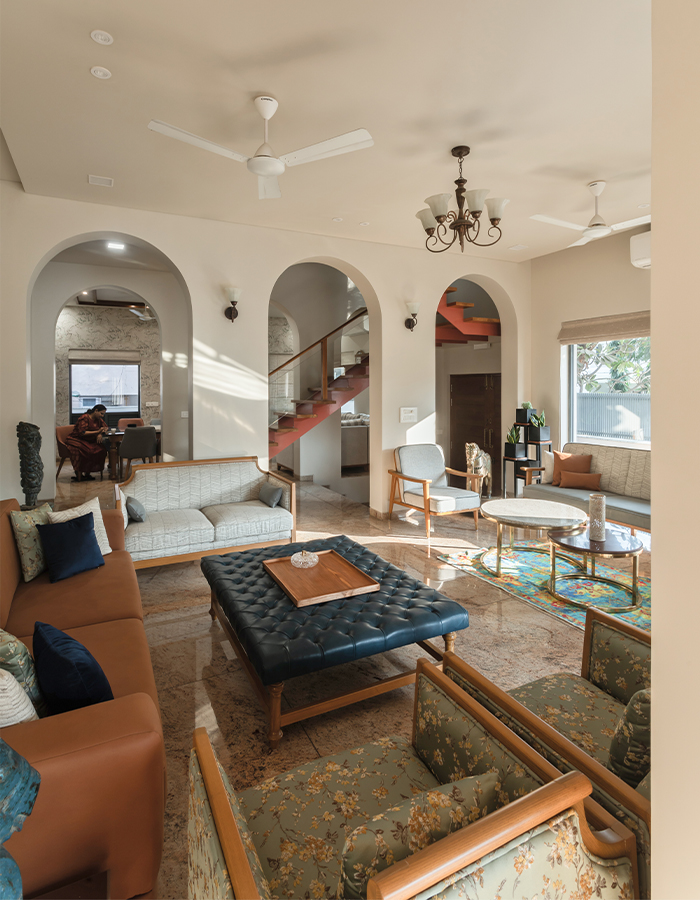 As the designer, we've been keenly aware of the client's preferences to create a haven for them. Responding to the Roman arches, a perfect luxurious and contemporary space was designed with an essence of classical traditional elements and antique motifs. Each and every detail—from fabrics to textures, artefacts to lighting—complements one another. The home has been tied together by organic materials such as natural stones, wood (this being the most essential element) and cotton linens, which have been accentuated by brass inlays.
Other than the arches, which design element are you most proud of?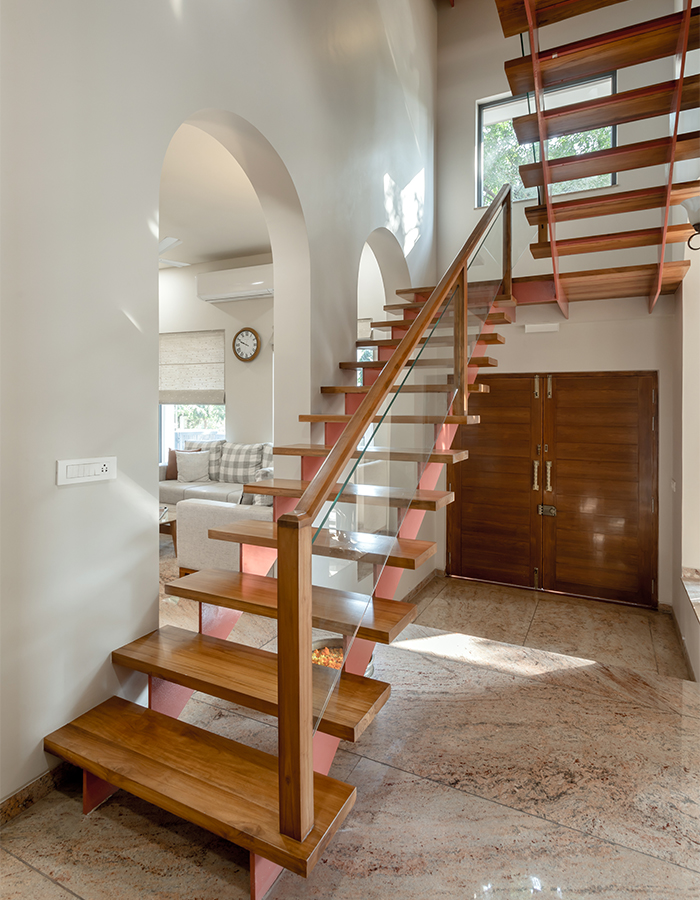 The staircase, which became a focal element in demarcating the bigger, adjacent spaces on the ground level, cutting through the arches. Though they bifurcated the major spaces of the house, still allowed a passive visual interaction between them. The germanium red colour added to the metal structure—and this effort was intentional to make it stand out and pop against the neutral colour palette of the entire house.
Any anecdotes that you'd like to share? 
Yes, for me, it was a pleasure to be given such flexibility from the homeowners. It allowed me to explore the design—one would see a variety of textures, prints, elements and myriad neutral tones in the living space. Then, there's the use of stained glass on an arch opposite the entrance that was inspired by the Bougainville theme.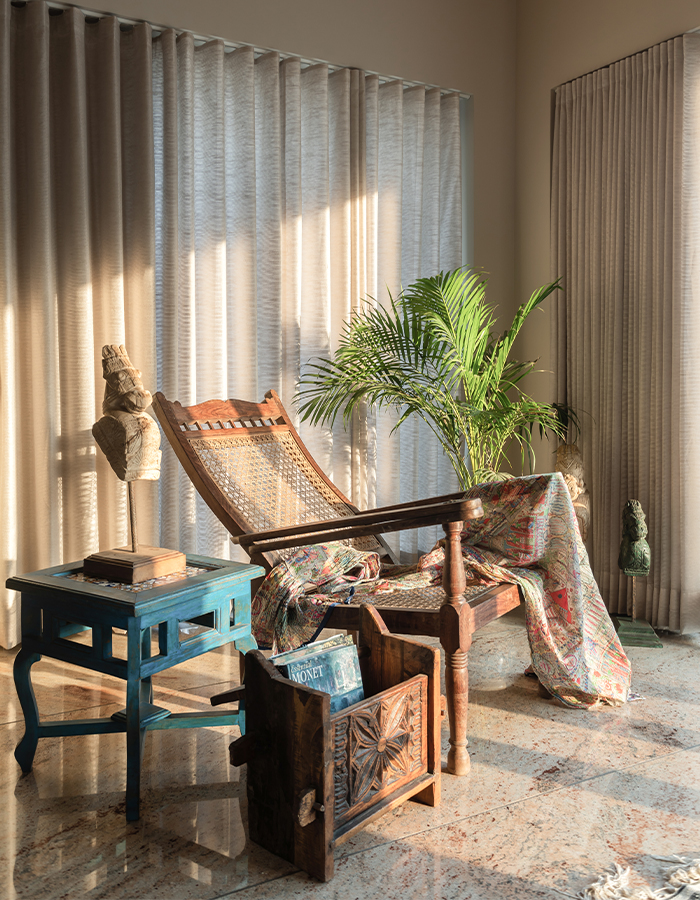 Of course, like any project, it came with its set of challenges. The biggest was dealing with the amount of light that filtered in through the multiple openings. Although advantageous in interiors, I had to ensure that it didn't overpower the space. This is why I chose neutral and earthy tones.
What is your design philosophy?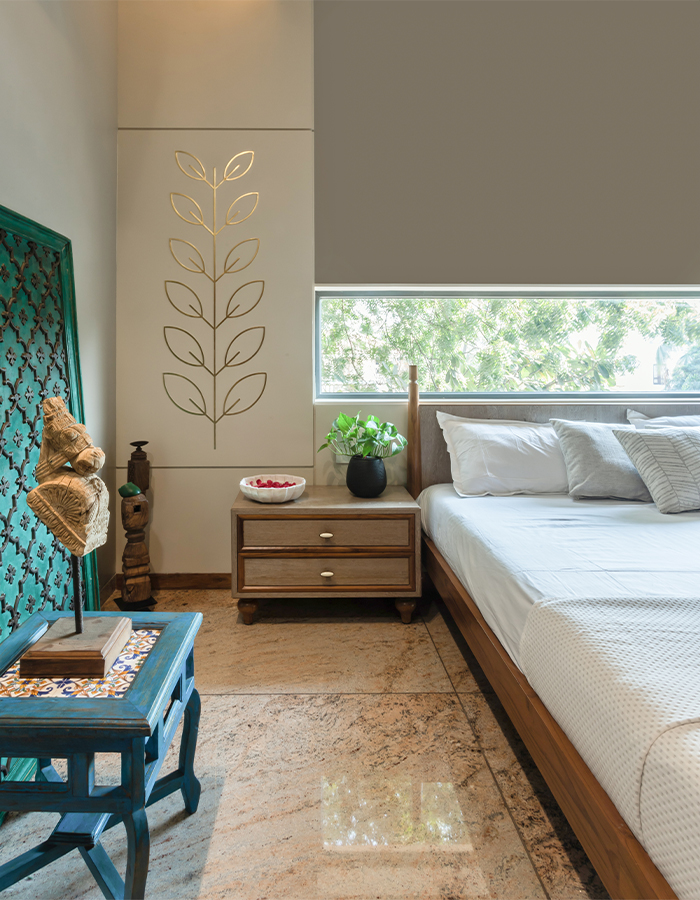 I believe that not all good designs are expensive and neither are all expensive designs good. Design is all about evoking a timeless and classic appeal; it is about the coordination of aesthetics, functionality and the client's personality. And that's what Space Karma has achieved with the Arch House.