People
Shweta Jain's interior design studio Space Karma infuses sustainable elements and promises to turn your dreams into reality
SEP 2, 2020
| By Jhanvi Somaya
One of the most intrinsic aspects that Shweta Jain, founder and principal designer of Ahmedabad based studio Space Karma, follows is to prioritise spatial design and interiors for practical use in a way that it ties in with each client's vision for their home. But that's not all—her vision is conceived by ensuring 100 per cent sustainability when it comes to both use of raw materials as well as designing interiors. A proponent of upcycling and refurbishing, she advocates the need for an eco friendly atmosphere and contributing to the carbon footprint minimally.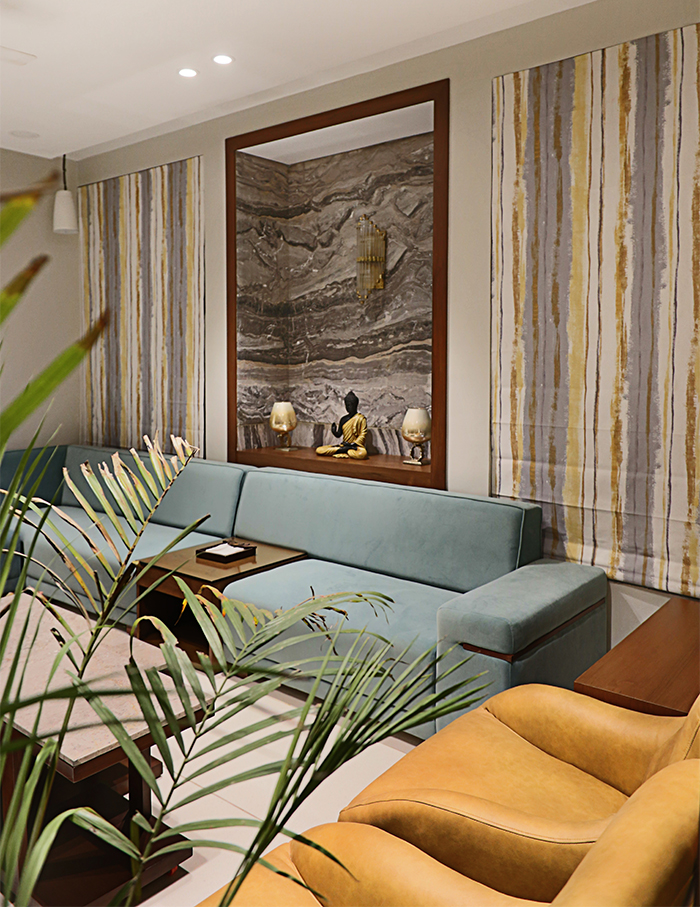 While this forms the key cornerstones of her practice, Shweta also engages with the homeowners to gain insights into their preferences to tailor a house that they can call 'home' without breaking the bank. What sets her apart is her respect for timelines and high quality work.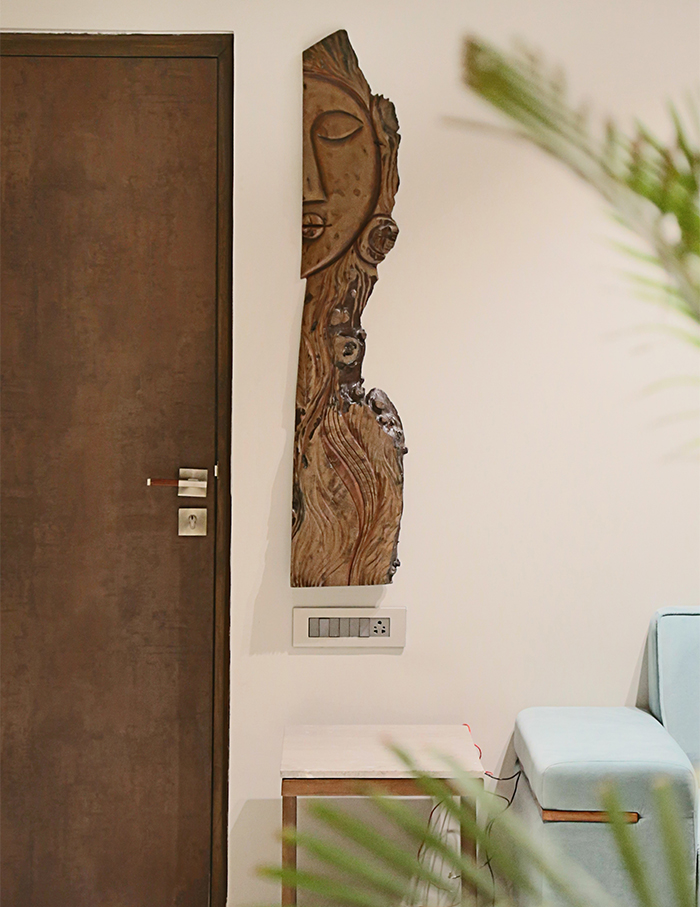 At Space Karma, Shweta works on a broad spectrum of projects—from extravagant and plush interiors to lean and smart spaces, from commercial workspaces to getaways. Her multidisciplinary practice ensures consistency and creativity while integrating aspects of what its clients truly love.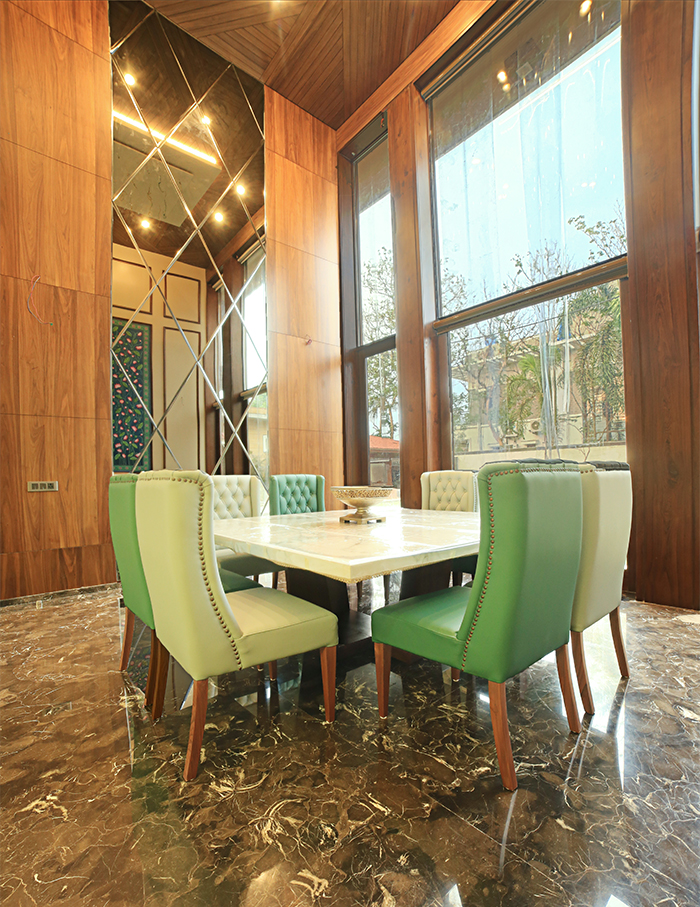 The projects that fall under the colloquially named "big fat interiors"—as Space Karma calls its luxuriously designed spaces—are a combination of effortless luxury and comfort with an eye for detail towards designs and select finishes along with dramatic accents. 
Shweta firmly believes that one's "workspace deserves to look as good as their home" and this is reflected in her sleek commercial interiors that use varying colour combinations and carefully selected lighting. She, along with her team, also believe that no space, however compact, is too small to not house an extravagant design. 
Among Space Karma's works are interiors from the traveller's home catalogue, which is an ode to a relaxing getaway. It evokes a sense of a home away from home minus the hustle bustle of city life.
Check out the idea of "colours speak louder than words" that are integrated into Shweta's designs, which perfectly describes her quest to keep up with new patterns and styles, while also studying various themes to fit one's dream home. One that promises never to go out of style.