Homes
TechnoArchitecture coalesces verdure and earthy elements to envelop the Garden City's Far Site abode
JUN 23, 2021
| By Vedika Nair
"God lies in the details," shares principal architect Rajesh Shivaram of Bengaluru based TechnoArchitecture, as he walks us through the Far Site home. This 7,000 sq ft brickly affair is located in Malleshwaram, one of the oldest areas of the city, surrounded by beautiful trees.
With a concept that focused on minimalist design, a muted palette and a love for nature, Shivaram fashioned this home with spatial sequencing, framing of views to control the light—creating an array of atmospheres and experiences throughout and also weaved in the important principles of Vaastu.
Earthy materials like natural clay bricks, clay perforations, stone floors and wood fenestrations lend character to the home and add a sense of warmth. Not only do these elements blend with nature, but they complement the home's colour scheme which is a bouquet of neutral tones.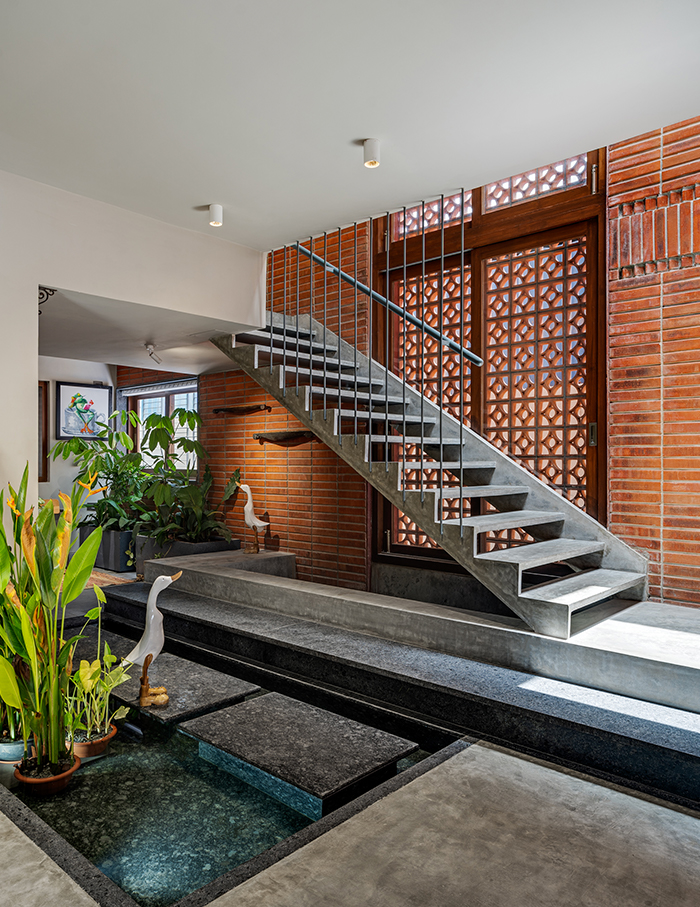 As a result of a harmonic set of volumes intertwined with each other, the home produces a mosaic of light and shadow, transparency and opacity, where the indoor and outdoor spaces come together as one.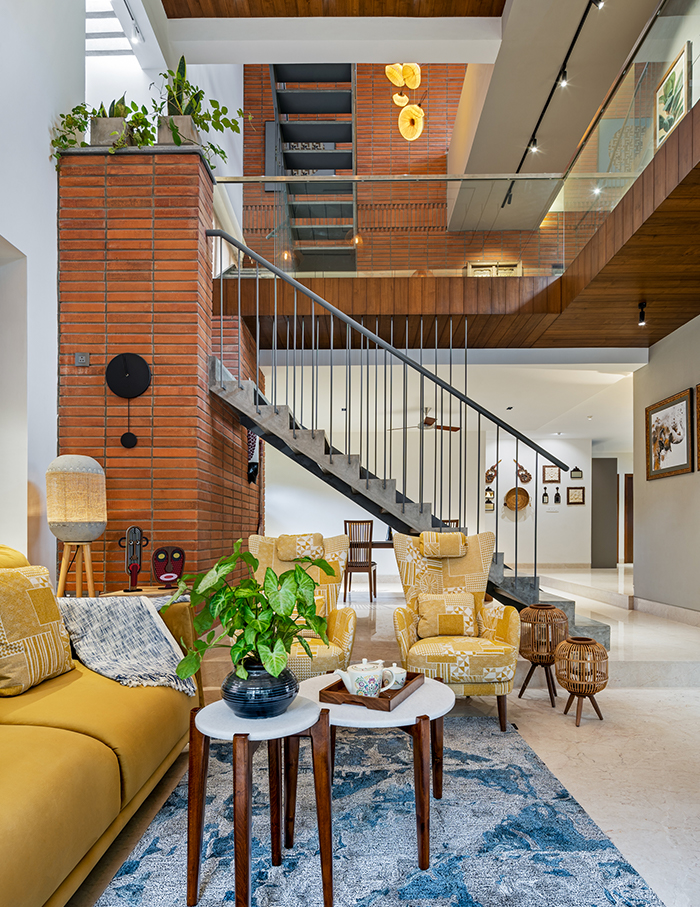 The stilt floor houses a car park, foyer, guest bedroom and other service areas, while the ground floor features the living, dining, kitchen, prayer room, main bedroom and sit-outs.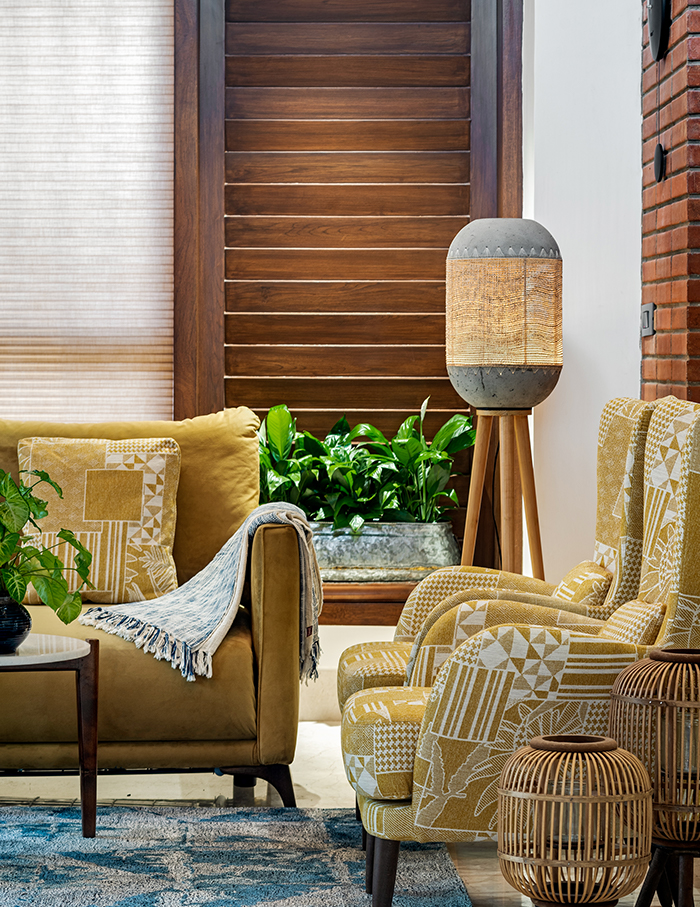 A private main bedroom is seen on the first floor along with the kids' bedroom, family area and private balconies. "The house is a metaphor for a garden," says Shivram, adding, "Integrating the various landscaped balconies with the existing tree on the street was the most challenging part so as to look less and make sure the tree became an integral part of the whole concept."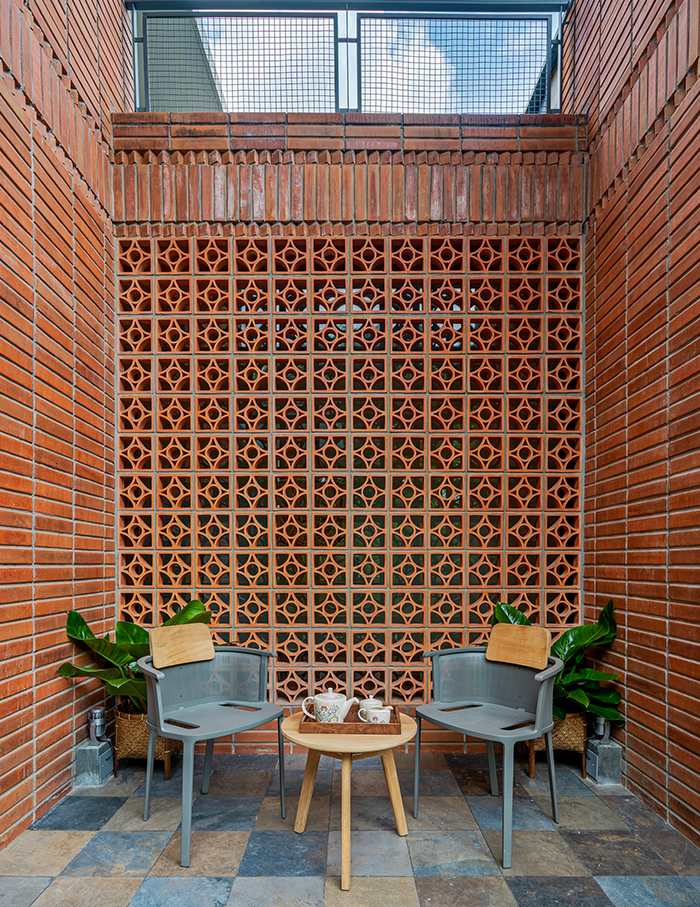 One half of the second floor is home to a multipurpose room that opens into a terrace garden, offering you a 360-degree view of the surrounding landscape. Far Site House's design is based on five principles—simplicity, harmony, authenticity, connection and detail.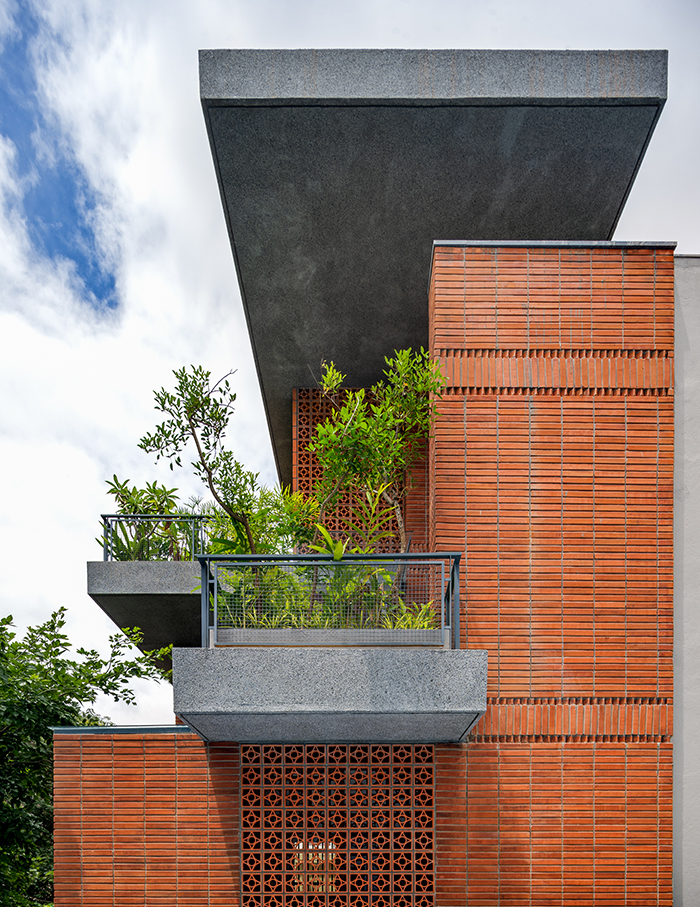 A walk through this warm, serene abode and we can't help but love the intricate elements coupled with a natural palette. "TechnoArchitecture always firmly believes in experimenting with its concepts to suit different projects and the client's lifestyle. Respect for nature, making the built environment more sustainable, love towards the natural materials drives the firm's vision," concludes Shivaram.
Scroll to see more images from the Far Site home in Bengaluru…