Homes
Villa Rumah Fajar, architect Maximilian Jencquel's home in Ubud, is modest, luxurious and inspired by its natural environs
JAN 14, 2021
| By Sakshi Rai
Maximilian Jencquel, founder of boutique practice Studio Jencquel, wanted his home to echo his love for vernacular Indonesian architecture.
Perched along a hillside in a quaint village in southern Bali, the nearly 4,300 sq ft Villa Rumah Fajar employs local materials and celebrates native Balinese design sensibilities in a contemporary manner. In fact, the structure of a traditional gathering ground for villagers called bale Agung or 'great pavilion' is what inspired its raised and open layout.
The poetic piece of architecture (its name translates to 'the house of dawn') is clad in earthy and fiery tones, reminiscent of the sacred Gunung Agung volcano that erupted around the villa's construction in 2017.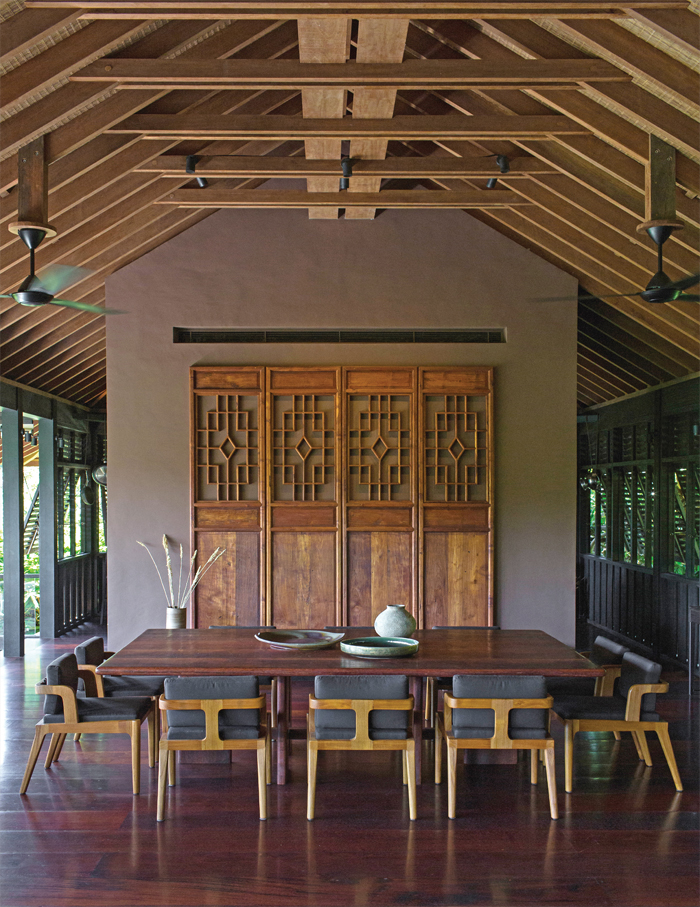 "The house blends into its scenic natural setting owing to the harmonious combination of two dominant materials Bata Tulikup, a Balinese terracotta brick from the namesake village, and charred ironwood to illustrate Japanese techniques of Shou Sugi Ban," shares Jencquel.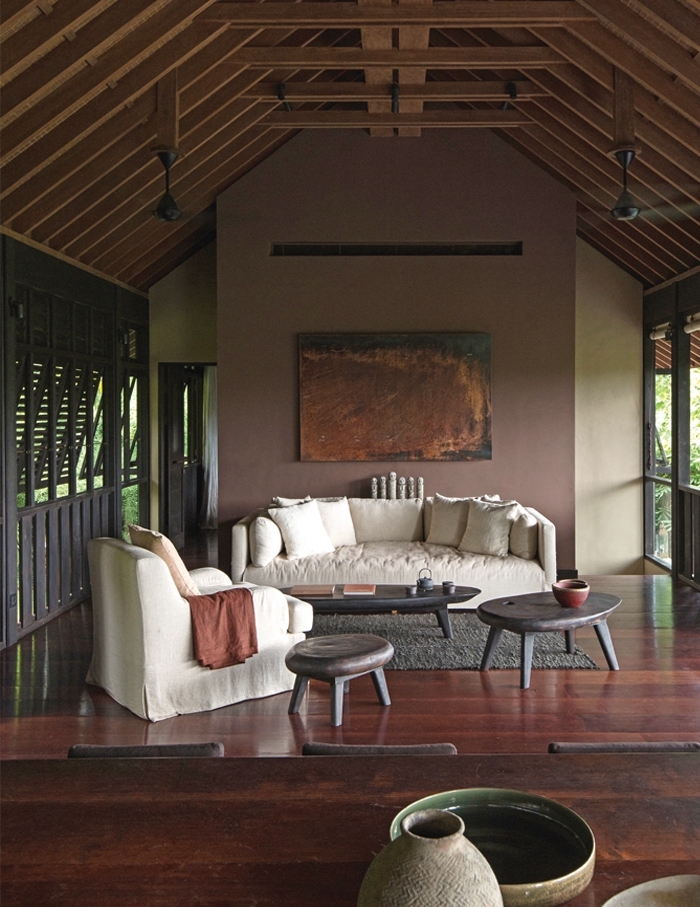 A meandering bridge built above a large koi pond leads to the main threshold. This elevated path resembles the entrance to historic fortresses or a whimsical treehouse even. The residence lies ensconced in a verdant tropical garden of coconut palms, heliconias and orchids as well as native, fruit-bearing trees such as surian and rambutan.
Read the full story in our 20th anniversary issue, which is on stands now! Click here to subscribe