Homes
Surrounded by pristine nature, 27 Summit by MAIA Estates designed by Neterwala & Aibara is spacious, fine and functional
NOV 10, 2021
| By Anushua Aich
27 Summit by MAIA Estates, which is a condominium complex and a show home in the heart of Bengaluru, embodies true tranquility. Its massive glass windows and doors, overlooking voluptuous greens, offer respite that is so comforting that it needs to be felt again in order to believe it. 
Designed by Neterwala & Aibara, this 5,500 sq ft show flat doesn't just entail ordinary spaces but ones that will add value to your lifestyle, truly understanding your needs and emotions at every hour. The living area, which extends to a divine deck, brings forth the true essence of living.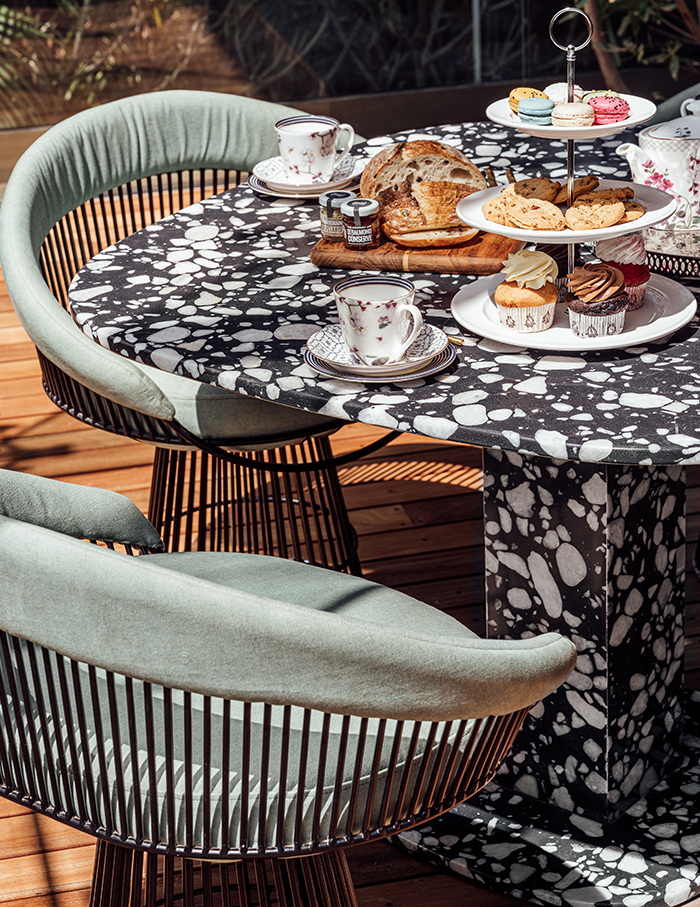 What makes this essence alive are furniture pieces that feature colours like blue, grey and white—enabling the double height characteristic of the space and the wooden flooring to sync in perfectly.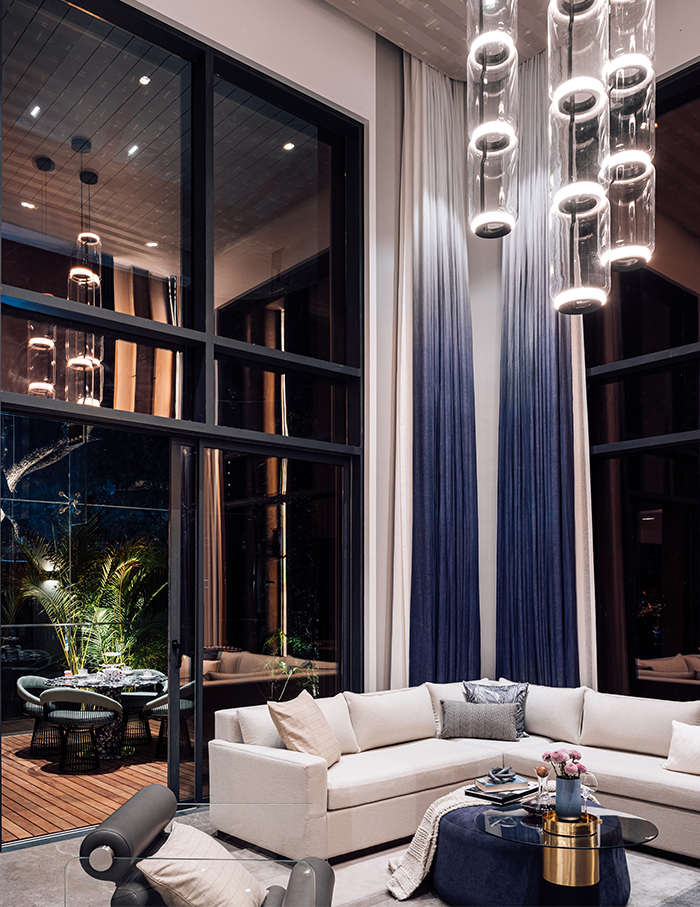 The interesting part about this flat is that the rooms never end with an obviousness but there are extra spaces connected to them, summoning a freshness. Showcasing veneer walls with brass verticals, PU shelves and a hammered metal TV back panel, the family room, adjoined by a deck is exquisitely designed.
Each detail, from decor pieces to furnishings, seems to take the responsibility upon themselves to not conceal the beauty that radiates off from the glass facade but instead balance it with care.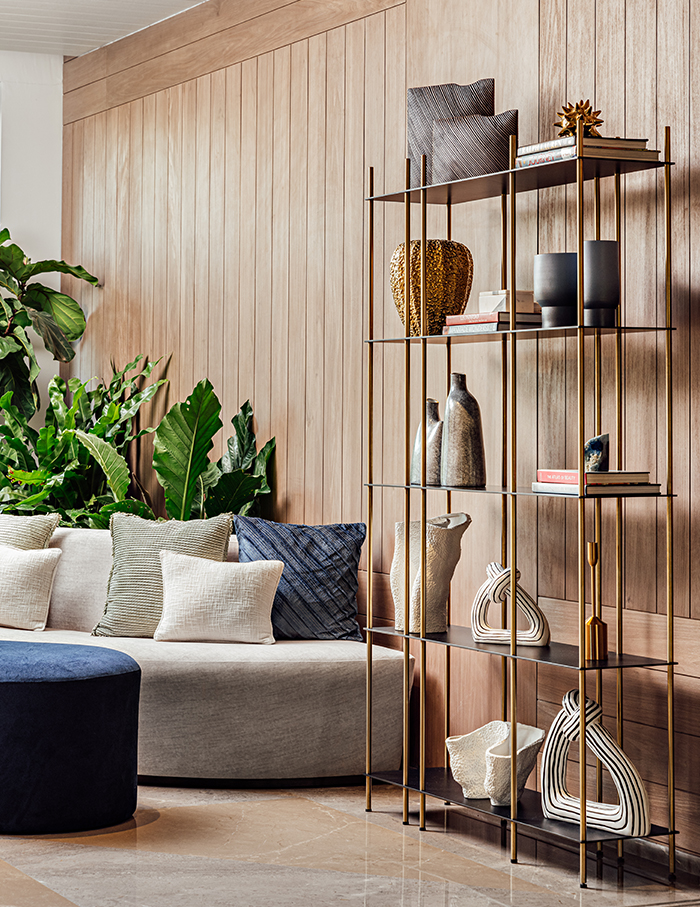 By now, one thing is quite evident that lavishness has been given the top priority. But what continues to be an alluring factor is that this lavishness has a form that is elegant and to keep this form intact, a subtle yet contemporary colour palette has been maintained throughout.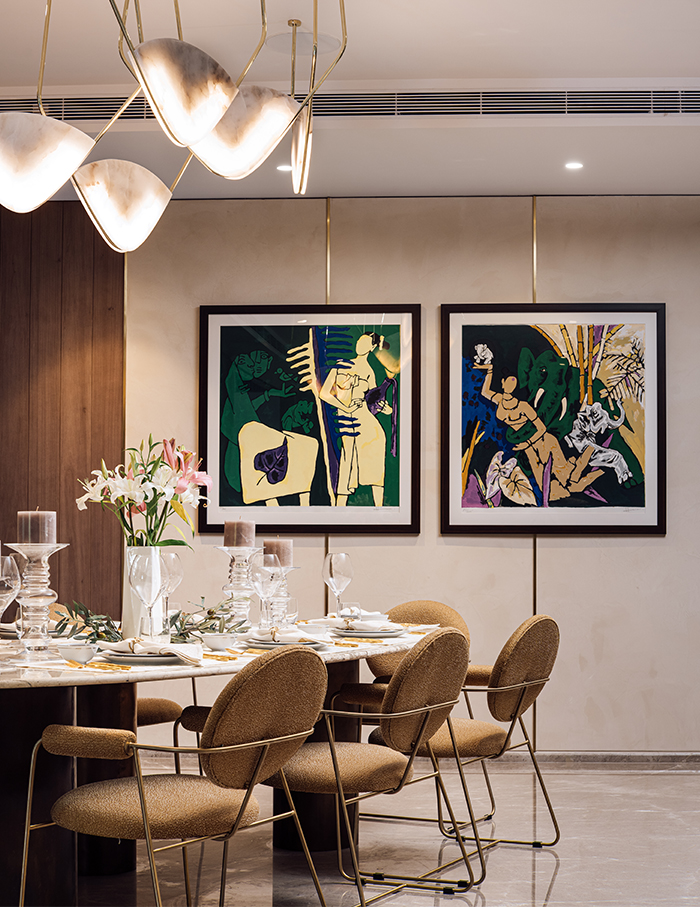 As on the right side of the dining area, is the chef's kitchen and bar that exhibits an opulent sophistication. To define this, Neterwala adds, "The bar is made with pocket shutters that make space saving and privacy the key highlights of the bar. It is also loaded with a wine chiller and any other requirements one might have in a personal bar".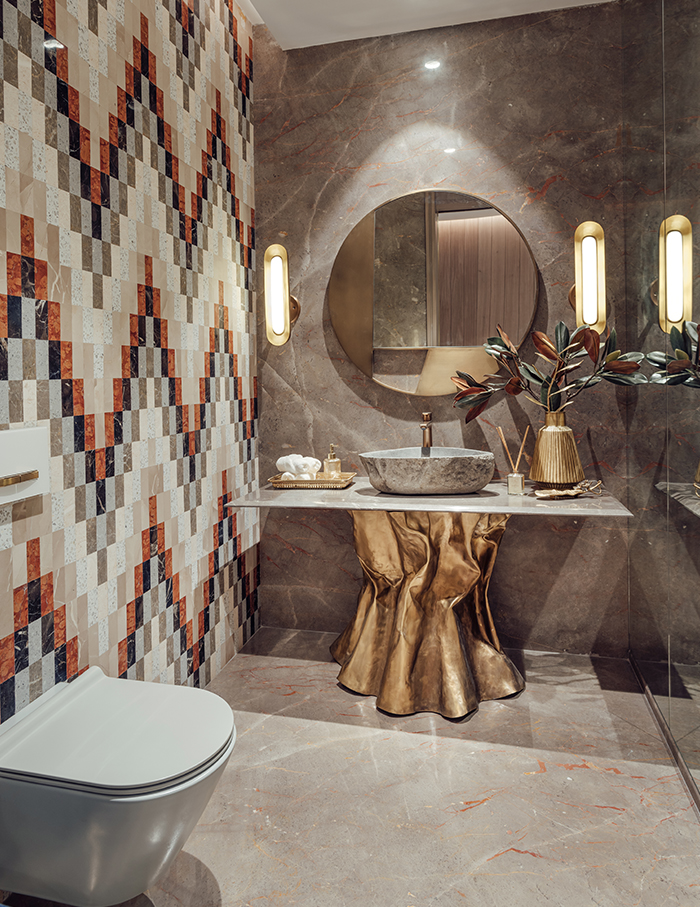 Also, one of the significant things that doesn't get compromised is the functionality aspect. To ensure an uninterrupted look and feel, smart storage options are hidden within the wall, keeping the design aesthetics in place. Besides this, what constantly stands out is the rich design featured in marbles, tiles and wall panelling.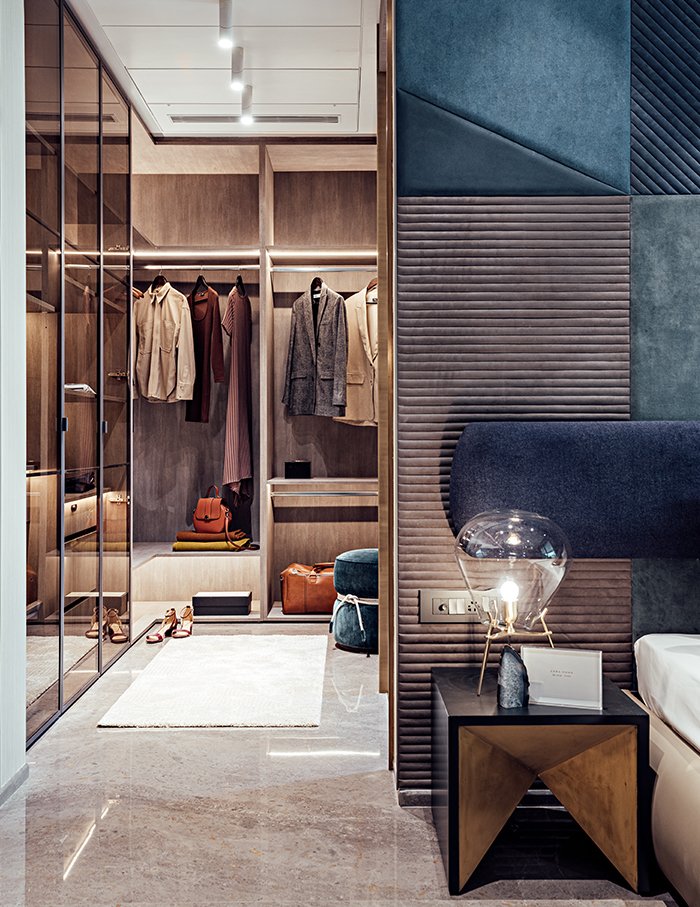 This intensifies when one catches the glimpse of the primary bedroom and the washroom that this space includes. The vanity detailing emerges evident through the gorgeous fluted marble wall, seen in the washroom and the rich beige walls of the bedroom, either in wallpaper or wall panels with brass inlays.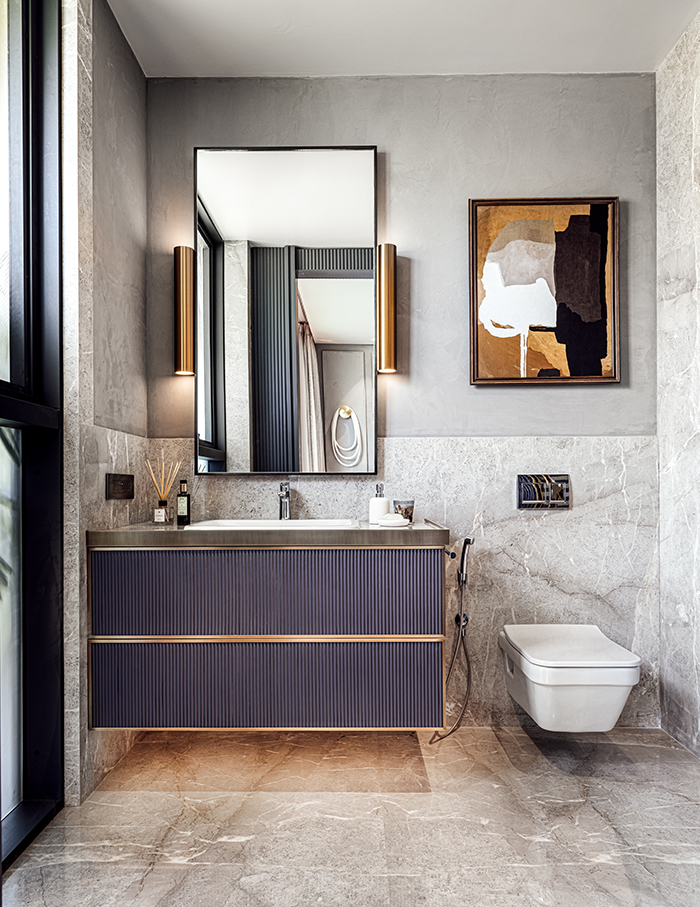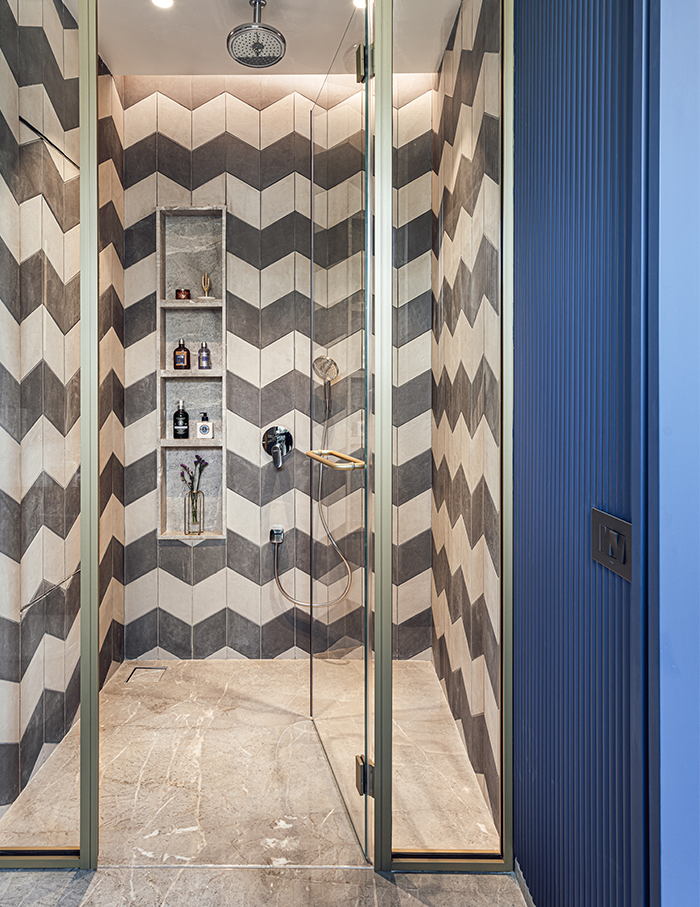 At times, despite all the rooms having a distinct design, an overall cohesive composure is reflected through this show flat. Designing a condominium is not at all an easy task as the spaces in it come with its own set of limitations. Aibara shares, "The patio was both the most challenging and eventually the most appealing space in the show flat. It was very tricky to define the use of this space, since it was originally designed as a dining deck that was open on one side. However, keeping in mind the current times, the final design treated this space as a wonderful transition area, bringing in a lot of greenery and light but also allowing for it to close off and become its own independent space with the use of two pocket doors".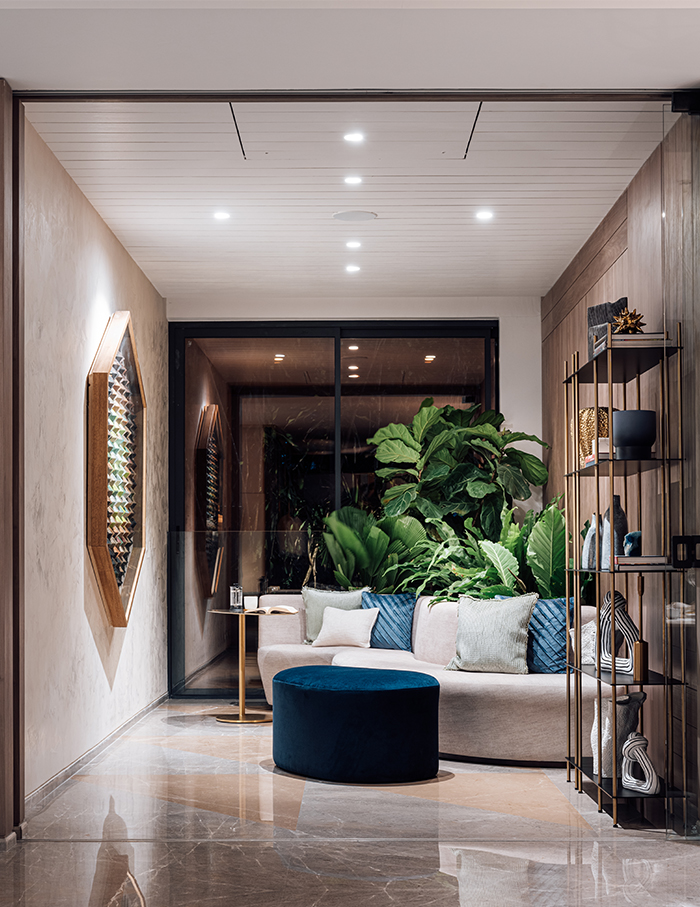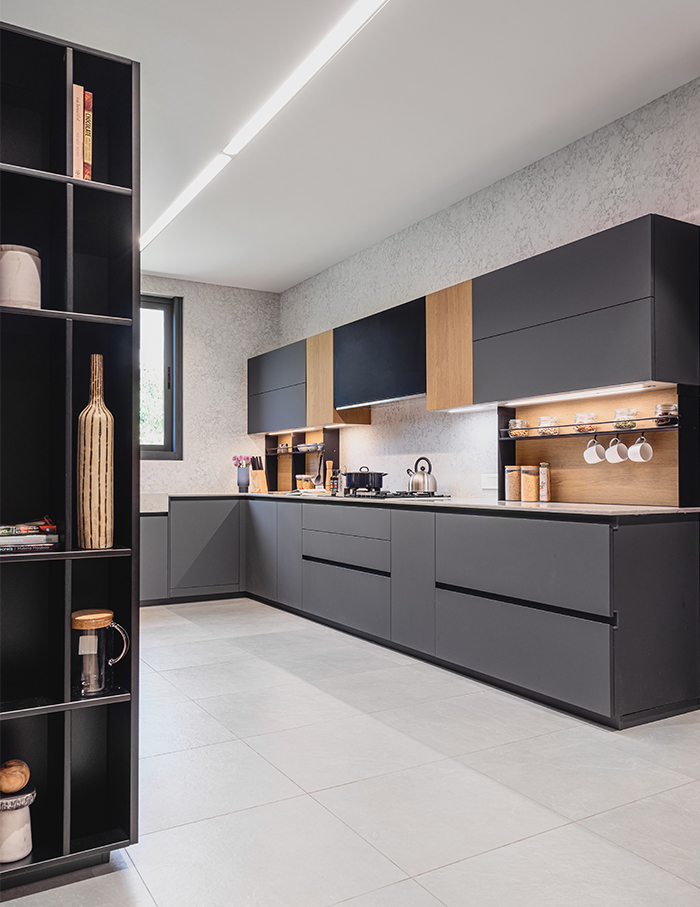 27 Summit by MAIA Estates is a one-of-a-kind abode, a dream come true. As founder and CEO of MAIA Estates, Mayank Ruia says, "This development is designed to conserve our world's scarcest resources—our environment and our sense of quality time. It is our duty as developers to ensure that residents feel a sense of responsibility towards the environment we share and that our homes and communities are designed to free up as much time from our busy schedules as possible". Meanwhile, Neterwala & Aibara's excellent design details see to it that nothing looks unnecessary—rather creates a balance, which is reflected in a heavenly manner both day and night.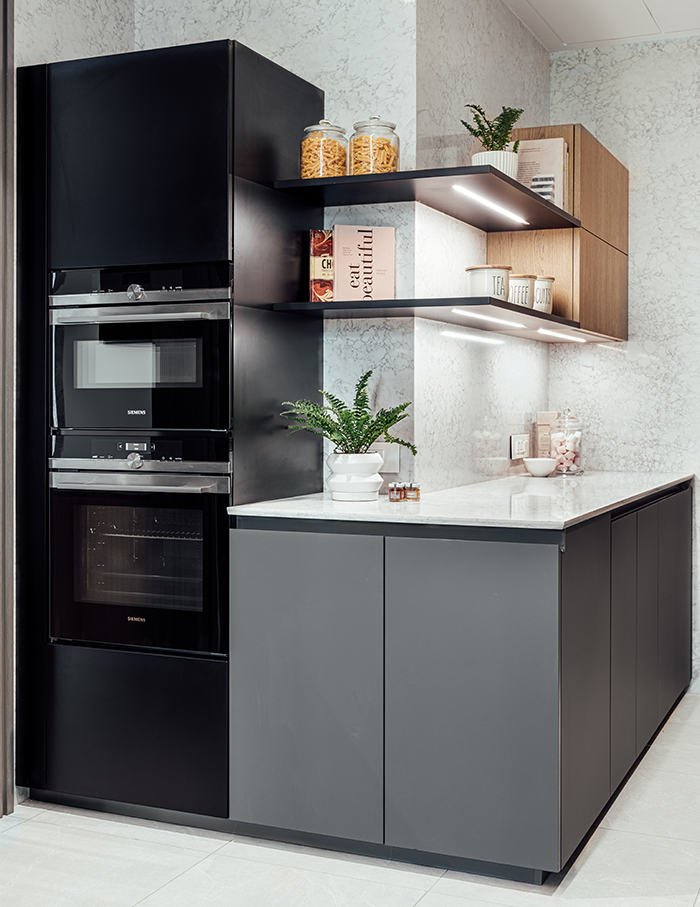 Discover more about this stunning space in our October November 2021 issue!