Homes
Sunita Yogesh creates a realm of tranquility and solace in this Chennai home
OCT 11, 2021
| By Kashish Kaushal
A celebration of tangible humbleness amalgamated with a dash of modernity, this 1,100 sq ft home paints a picture of solace. Located in the heart of Chennai and designed by Sunita Yogesh, it follows a contemporary design style typically offset by neutral colours.
Titled The Grey Home, the space is a modern interpretation of Indian dwellings that melds classic elements with current lifestyle concepts. The clients approached Yogesh, founder and principal designer of her eponymous practice, to renovate their two-decade-old apartment and convert it into an airy, open and bright space. 
"They had many functional requirements that included ample storage in every room and our goal was to incorporate that in an aesthetically pleasing way. They wanted the home to get a complete makeover which we were thoroughly excited about," reveals Yogesh.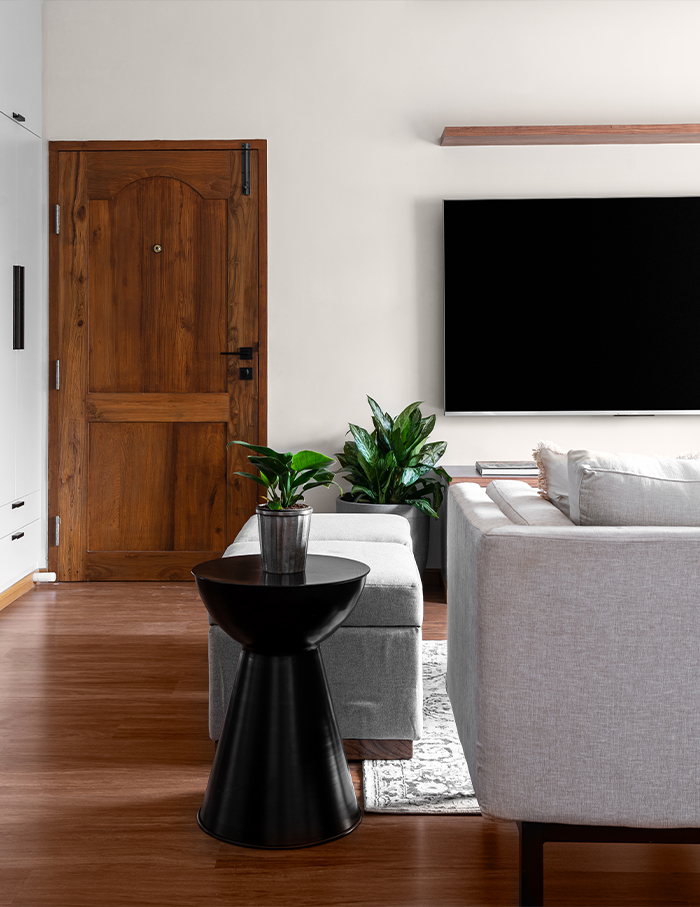 Breaking walls (literally), completely changing the blueprint of the home and improvising in functional areas became imperative for the designer. A south facing main door marks the entrance right inside the living room on the left and entryway storage on the right.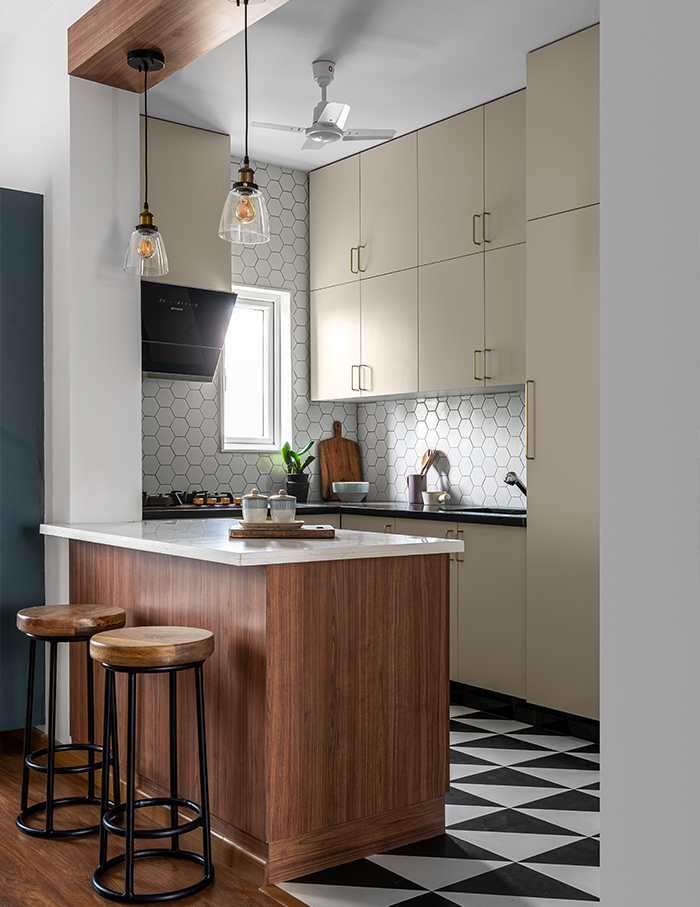 Harmonious lines, sinuous elegance, balance and sophistication find noteworthy presence in this home. Moving further, the visually attractive and utilitarian dining area and open kitchen garner attention. For further convenience, a breakfast counter has been added to the previously closed kitchen area.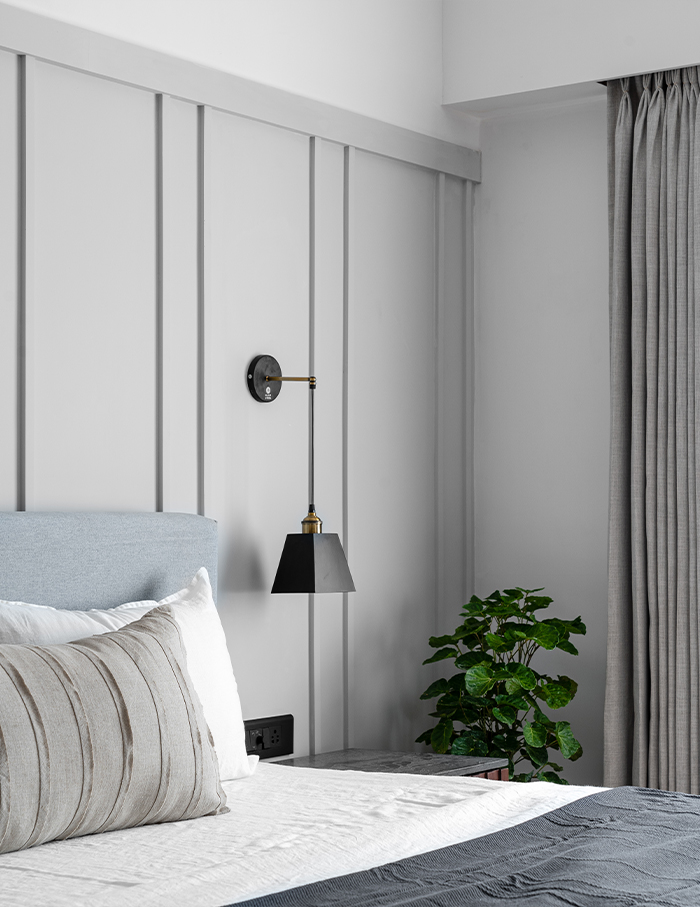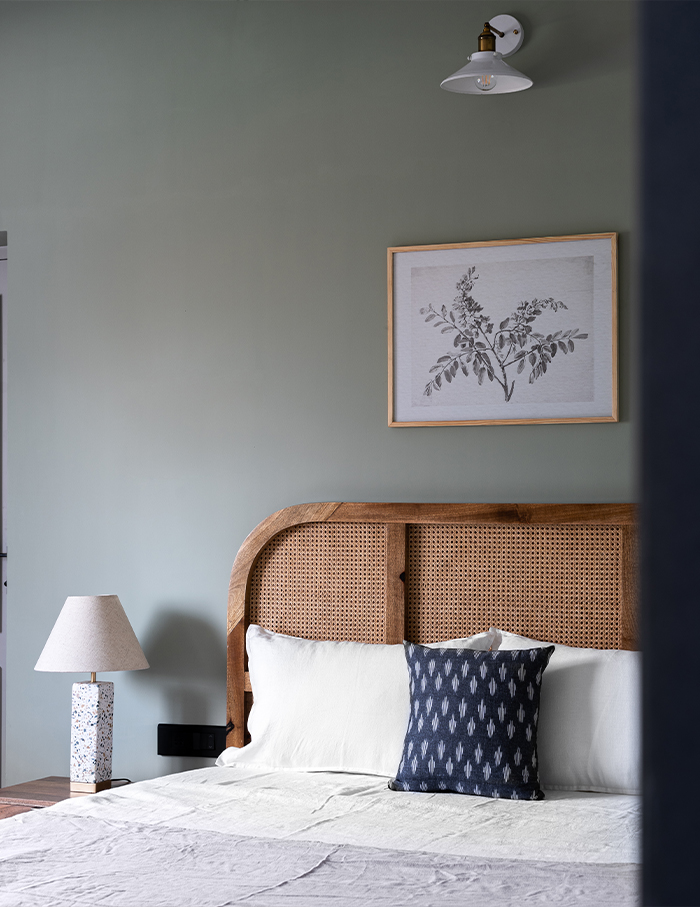 The bedrooms follow the narrative of a modern minimalistic residence that is made with a consistent expression throughout. On the north-west corner, the primary bedroom with an ensuite bathroom and dressing closet is designed using a free-flowing concept, clean lines and symmetry. On the far right, the guest bedroom displays a peculiar subtleness and imbues a warm tranquil vibe.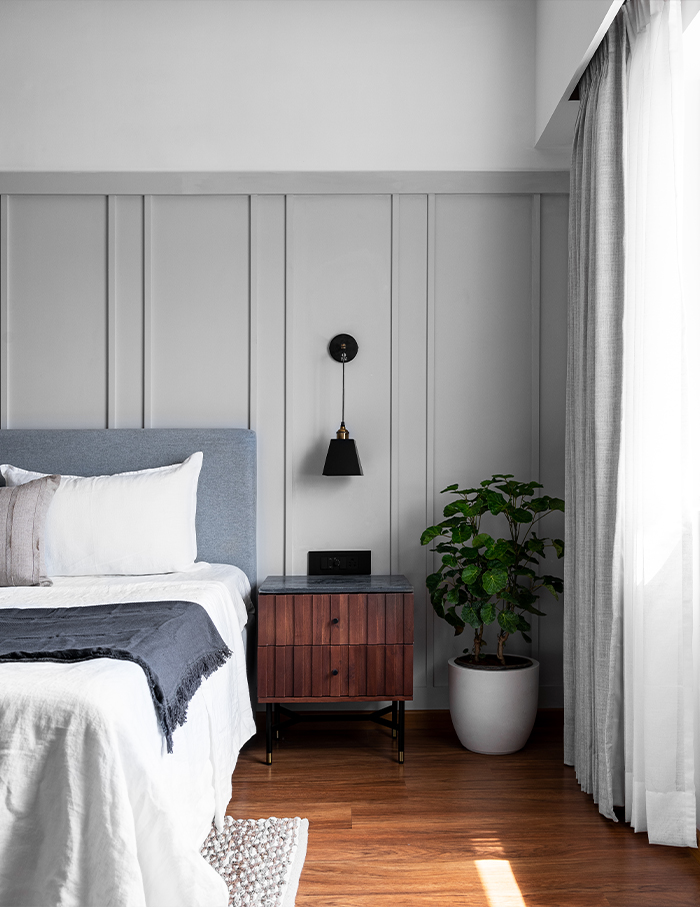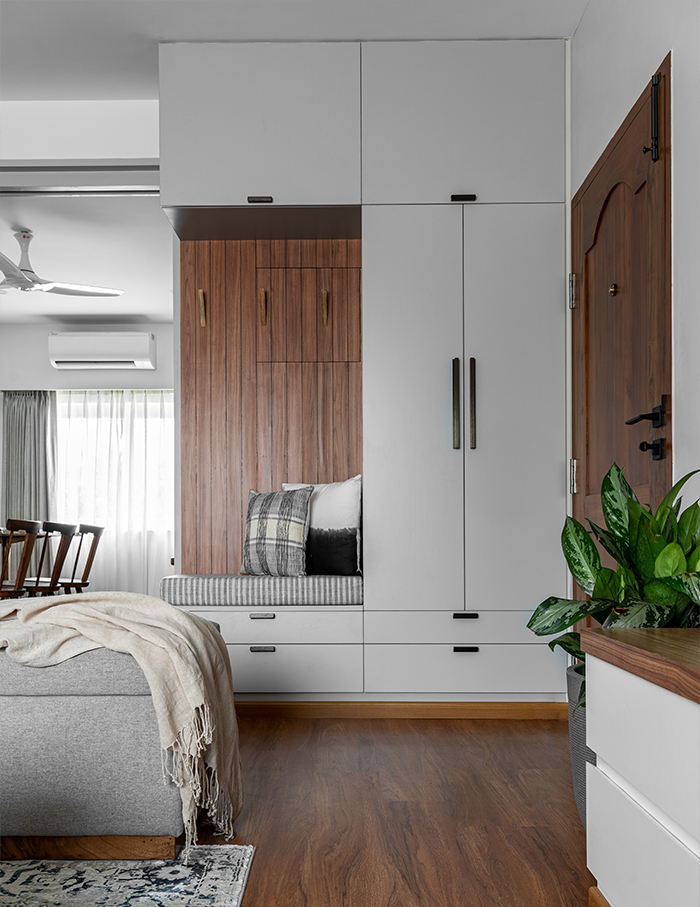 Exuding grace, a timeless charm, along with the perfect amount of contemporary and traditional touches added to it, Sunita Yogesh goes above and beyond to deliver a dream home, in a neatly wrapped package with a bow.
Scroll down to see more glimpses of the space—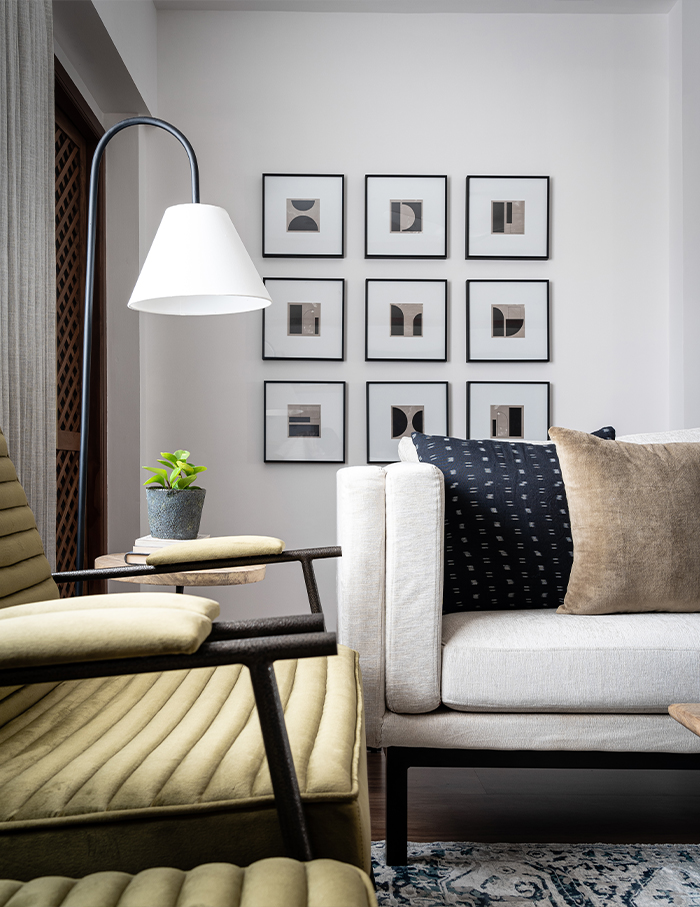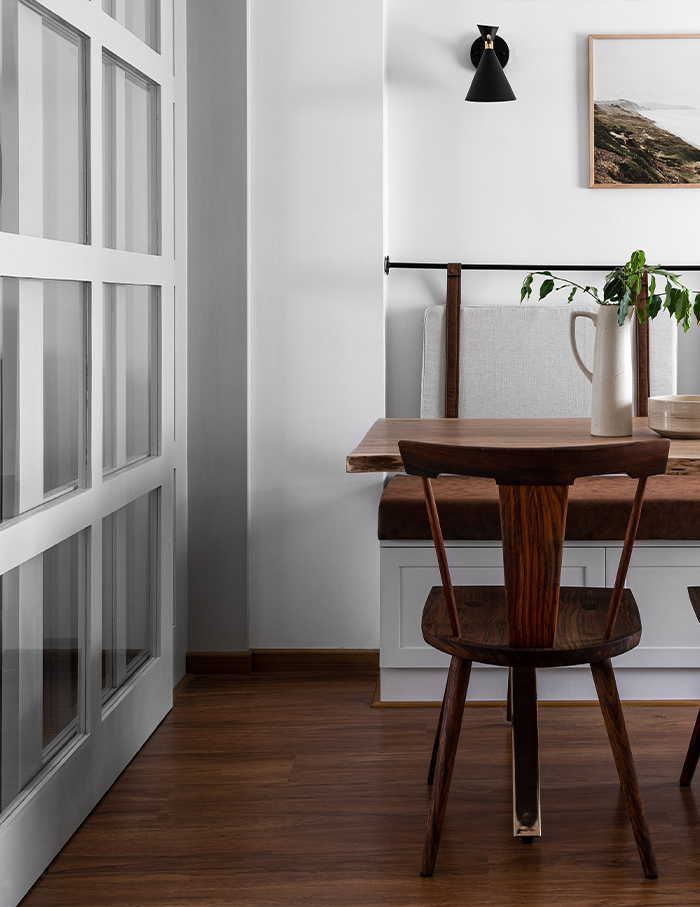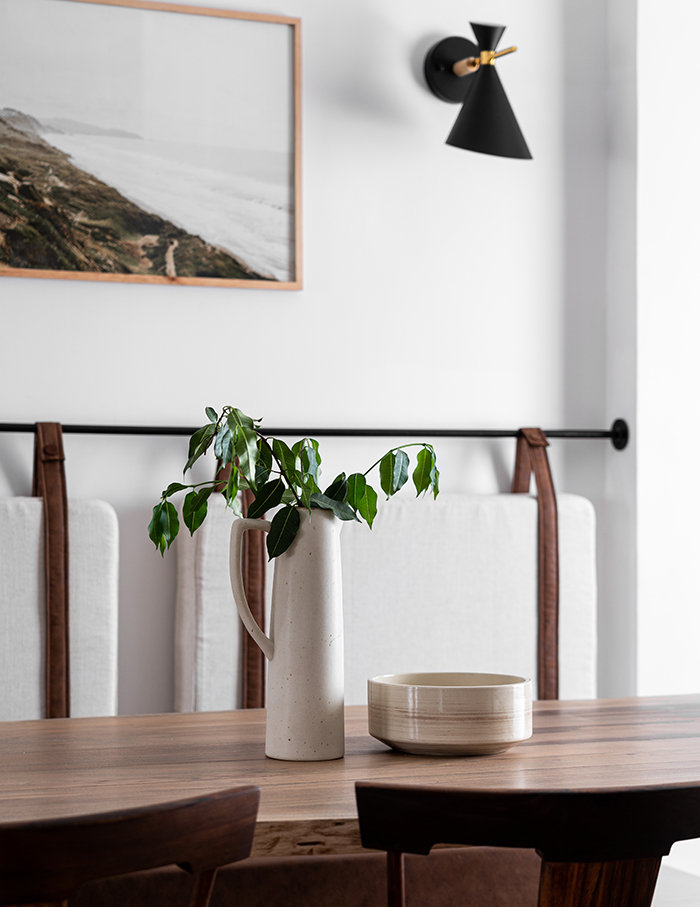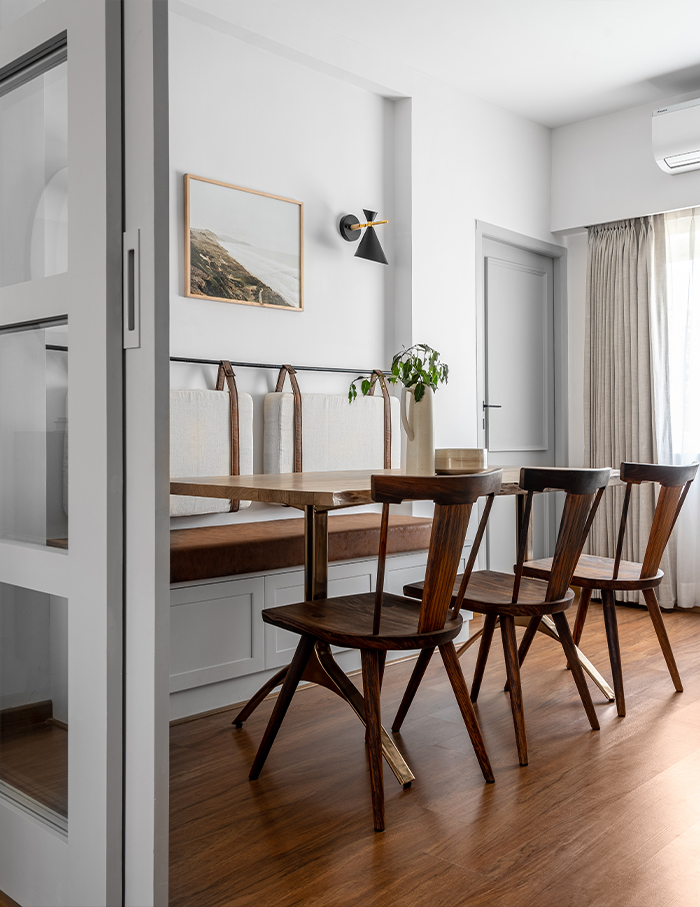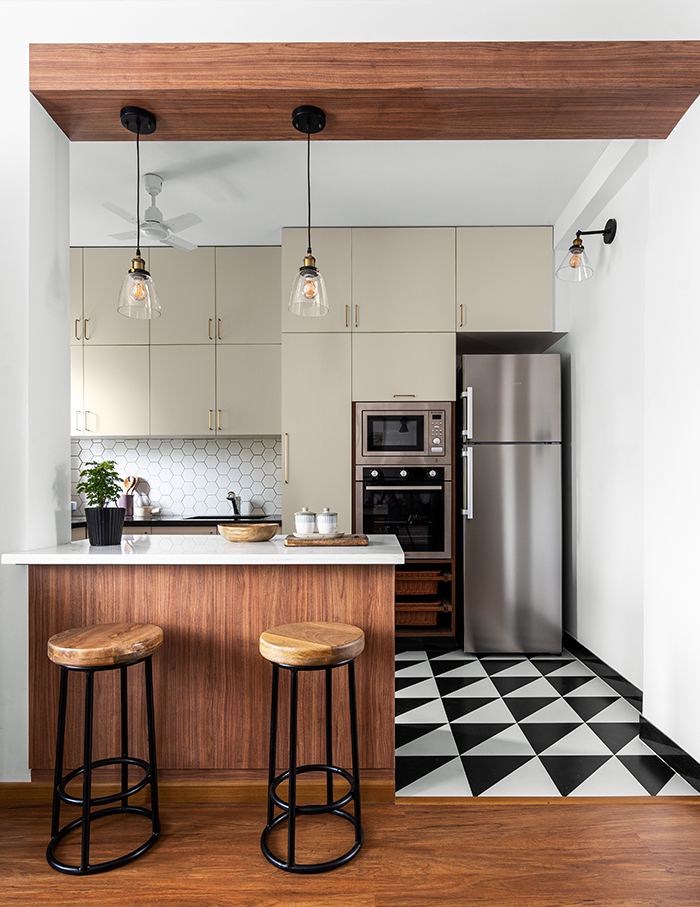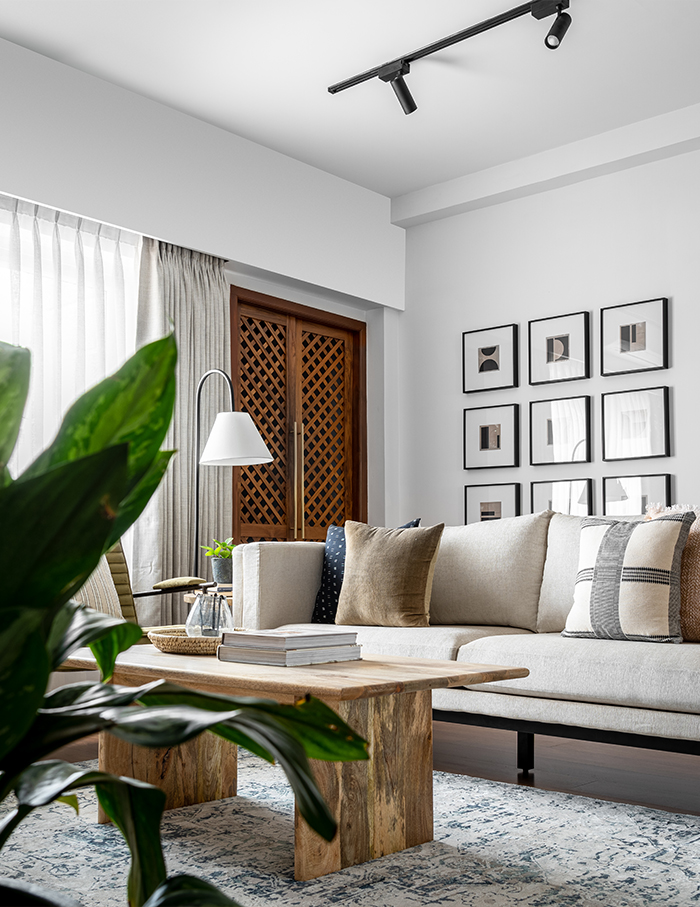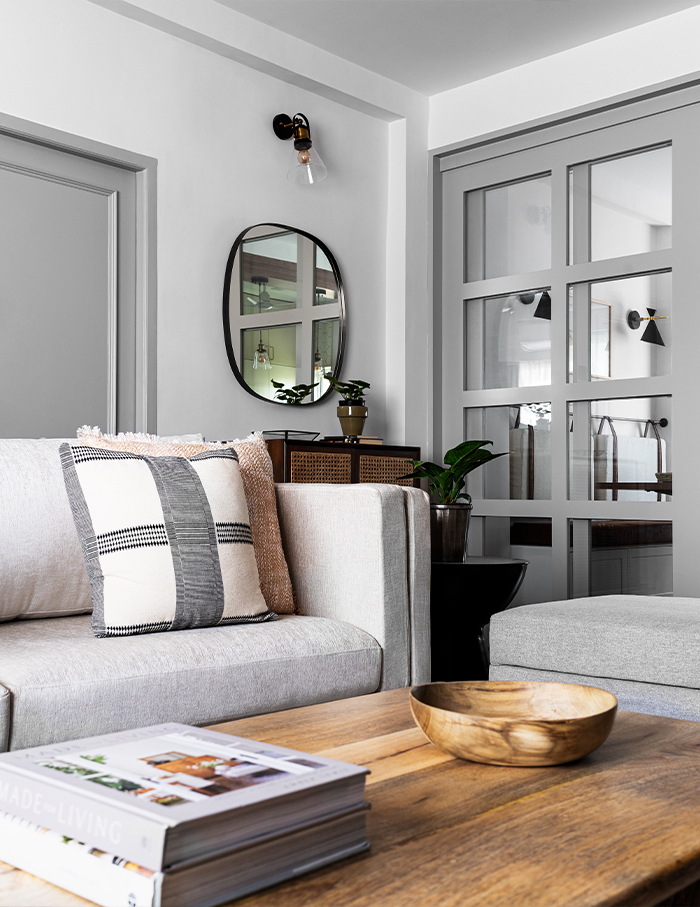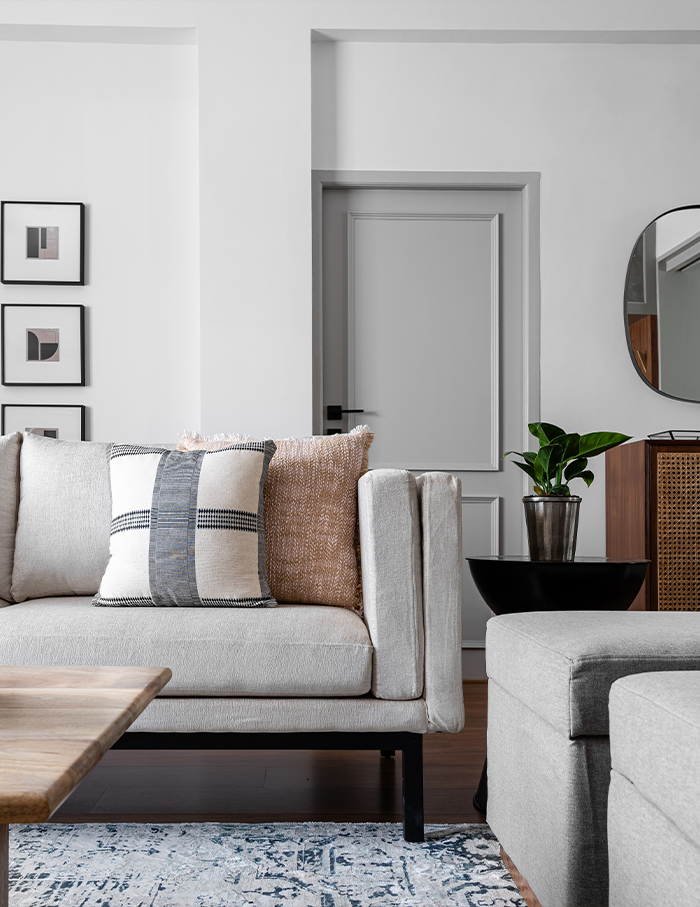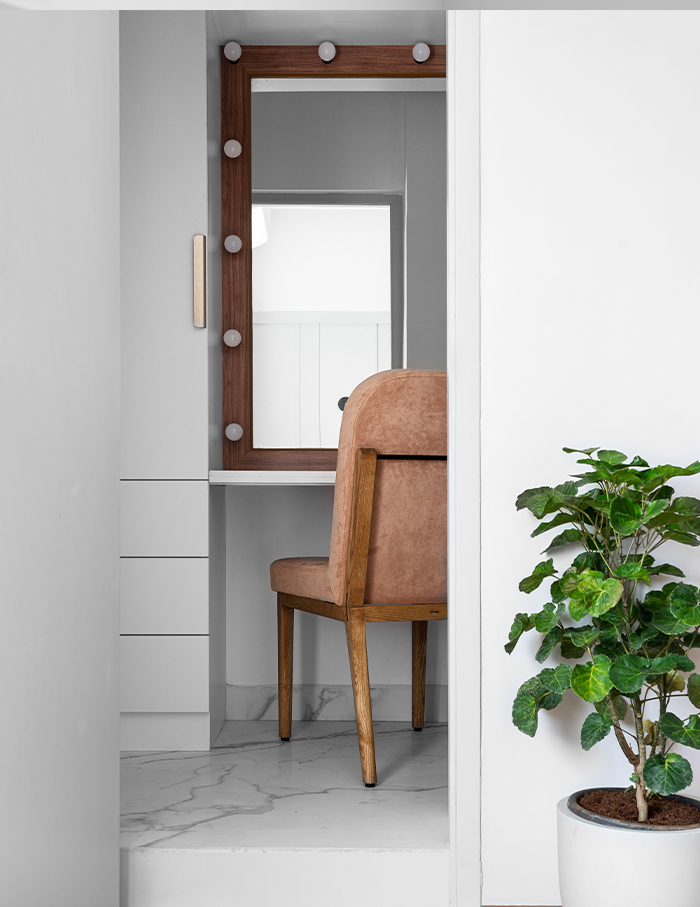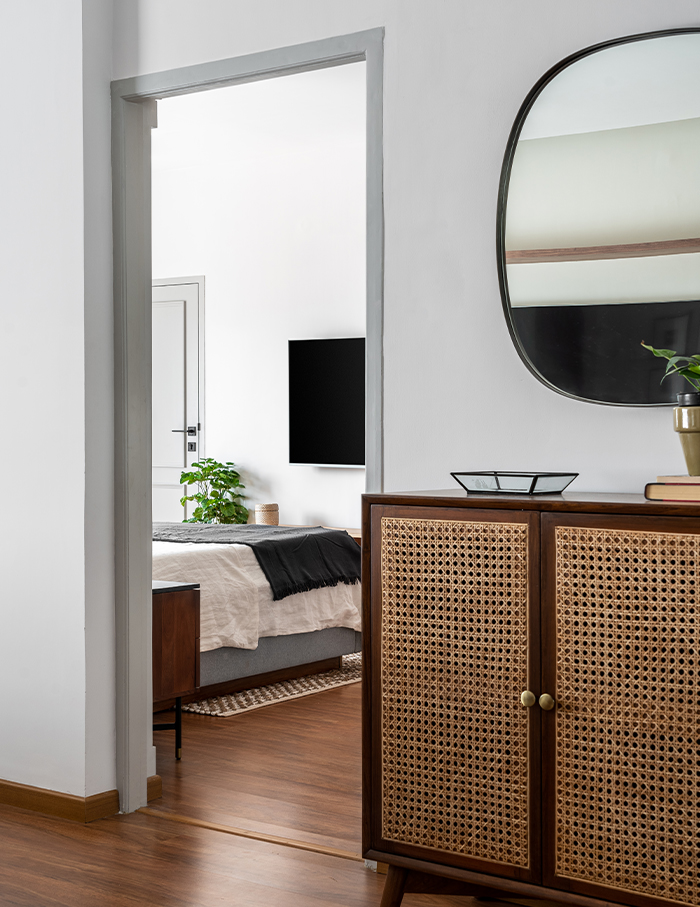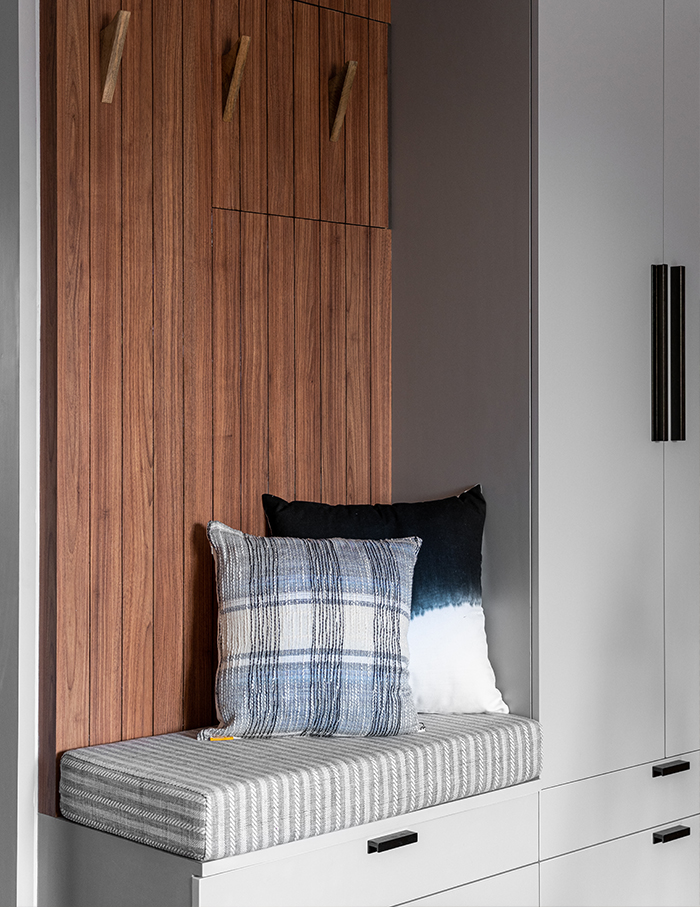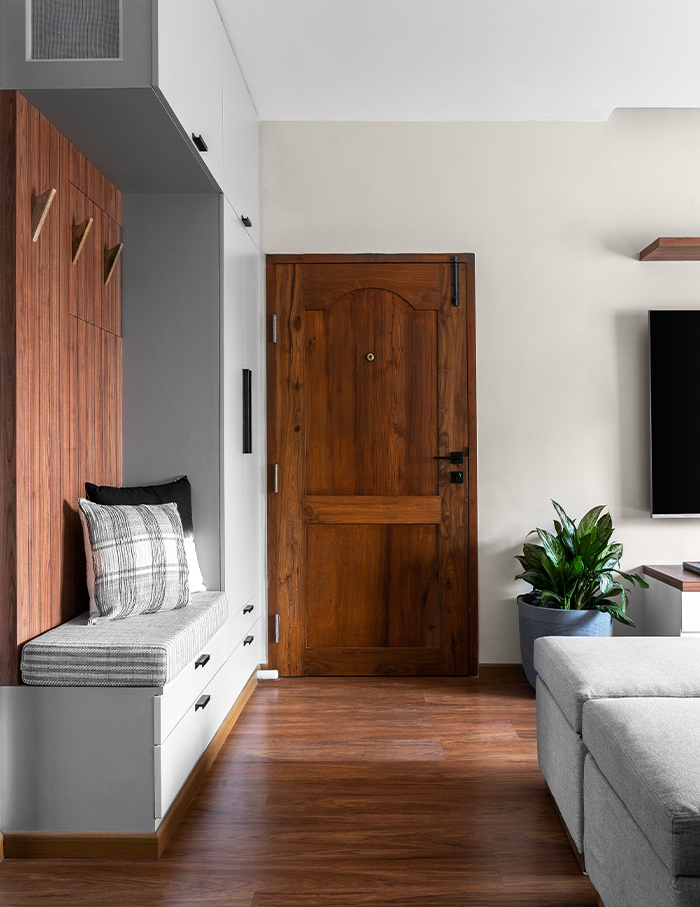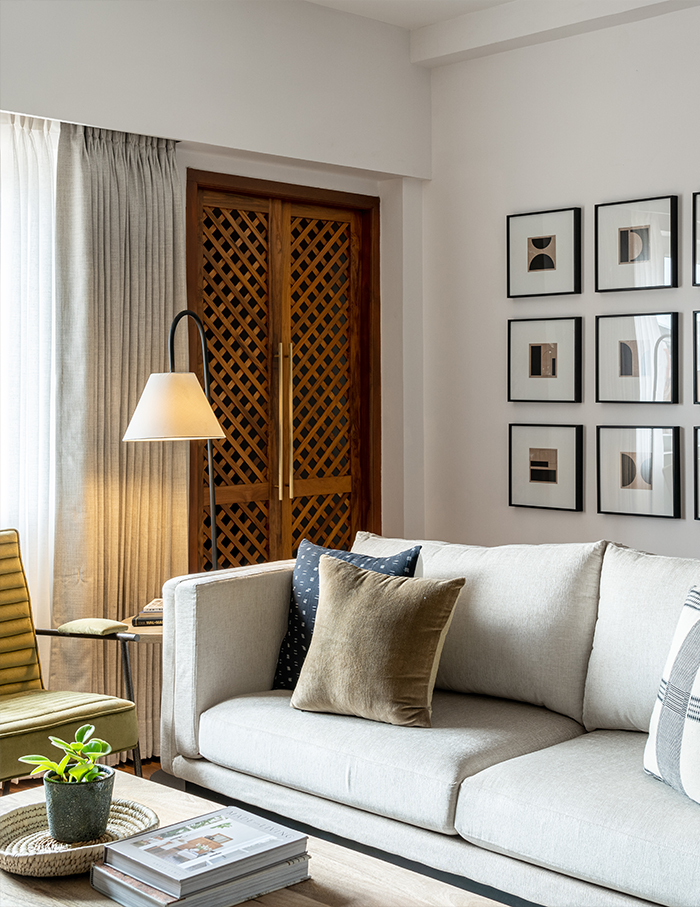 If this resplendent home left you wanting more, make sure you check out this Ahmedabad home by Projects 3.14 !