Homes
Projects 3.14 play with indigenous materials to craft this Ahmedabad home
OCT 7, 2021
| By Kashish Kaushal
Rooted in sound architectural principles and a love for experimentation, this home located in the nucleus of Ahmedabad depicts a modish yet minimal design style. Crafted by Noopur Shah and Chinmay Patel, partners at Projects 3.14, this 2,100 sq ft home sits on the ninth floor of Central Park and overlooks the lush green Law Garden.
With a subtle colour palette and abundant natural lighting, the interiors curated for this house are in complete alignment with the overall architectural grammar of the expanse. The client brief for this home gave the designers the creative freedom to explore without compromising on apodictic requirements. 
"The project is a reflection of our core belief of experimentation, attention to detail, and creating cohesion in a space.  Multiple junctions and details mark the transition of a kempt space while the design upholds each user's personality and needs," further explains Shah.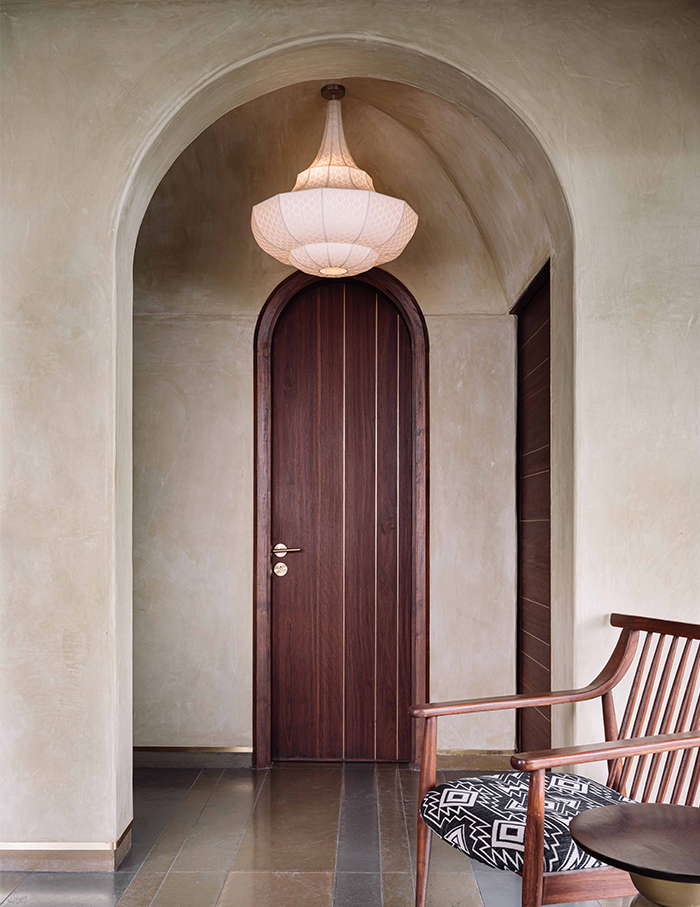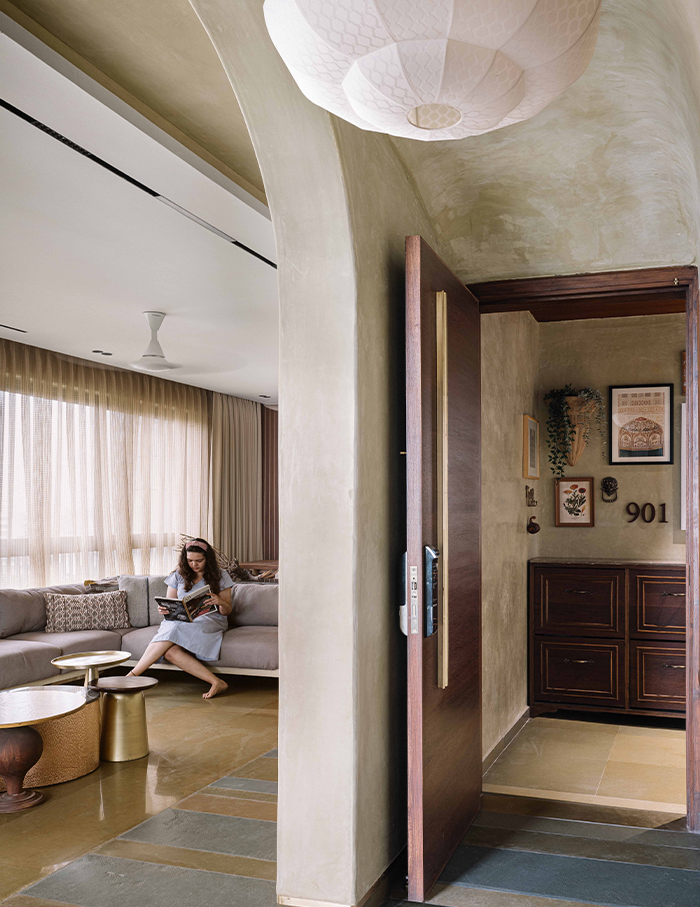 Christened the Central Park Home, traces of modernism can be observed right from the entrance, painting a picture of order and uniformity. The visual disconnect creates a sense of mystery which then unfolds into the living and dining spaces.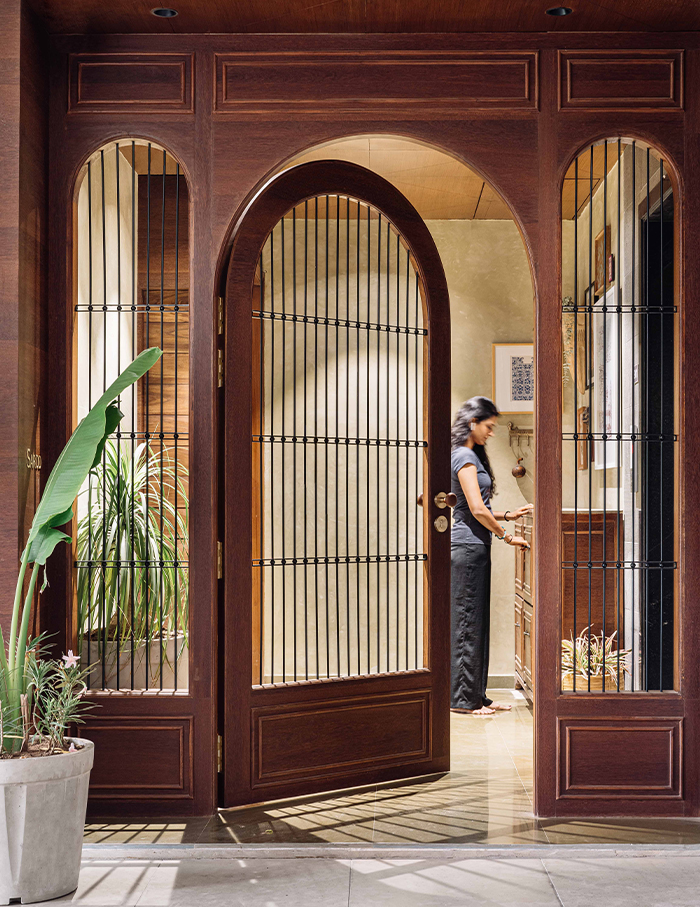 The living room marks an influx of materiality with a long lime plastered sofa that sits behind a cluster of centre tables made of bronze, wood and brass.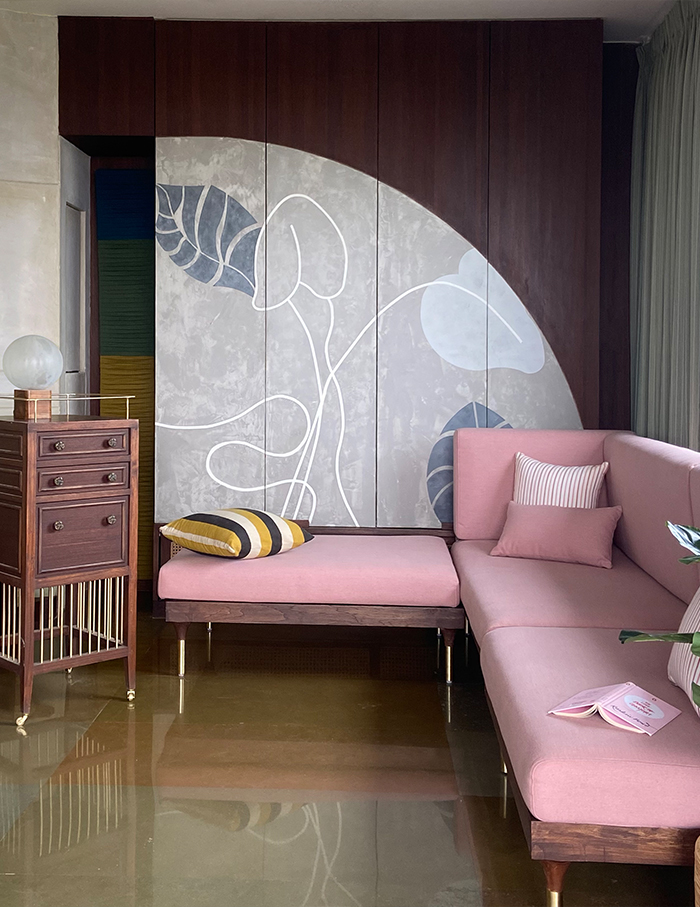 The balcony connected to the living room renders the ceiling and lime plastered walls with diffused natural light.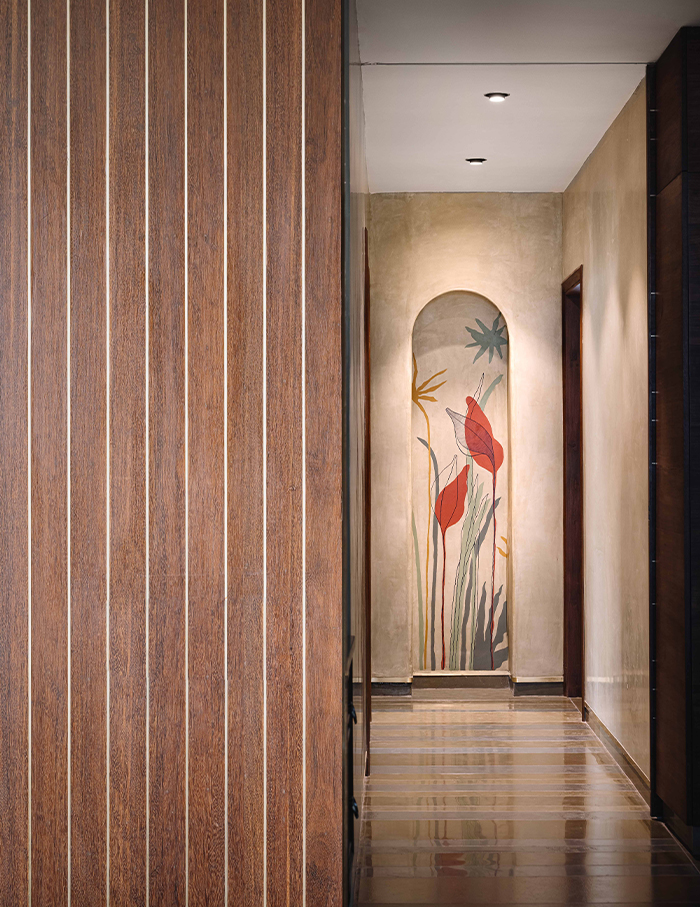 Overlooking the living room, a teak wood and brass panel forms a perfect backdrop to an uncut wooden dining top. The stripped Kota flooring then guides one to the kitchen which is in juxtaposition to the dining space.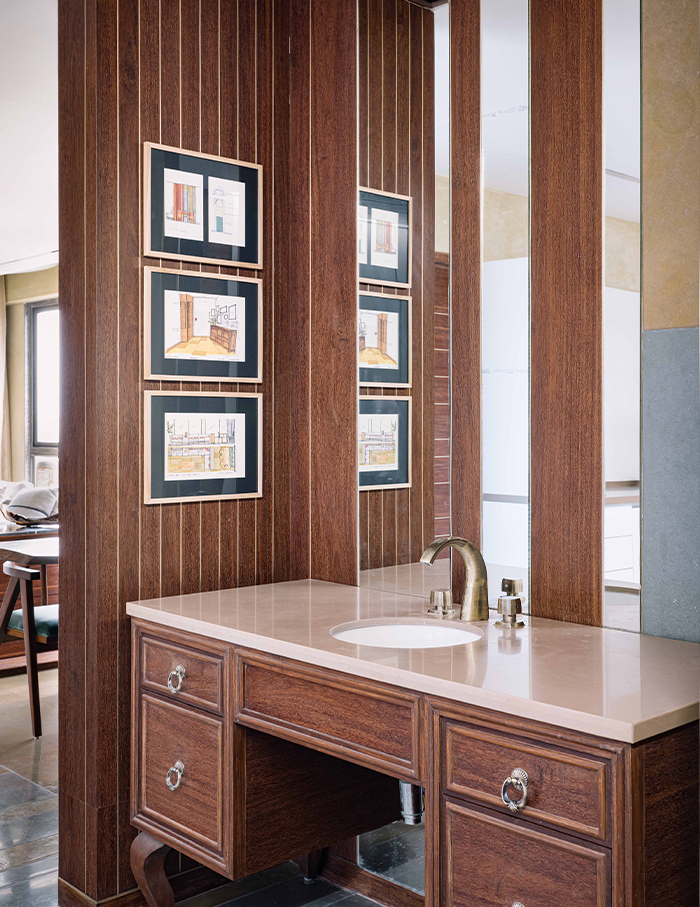 A homogeneous colour palette graces the kitchen walls, imparting a pleasant harmony with the rest of the spaces.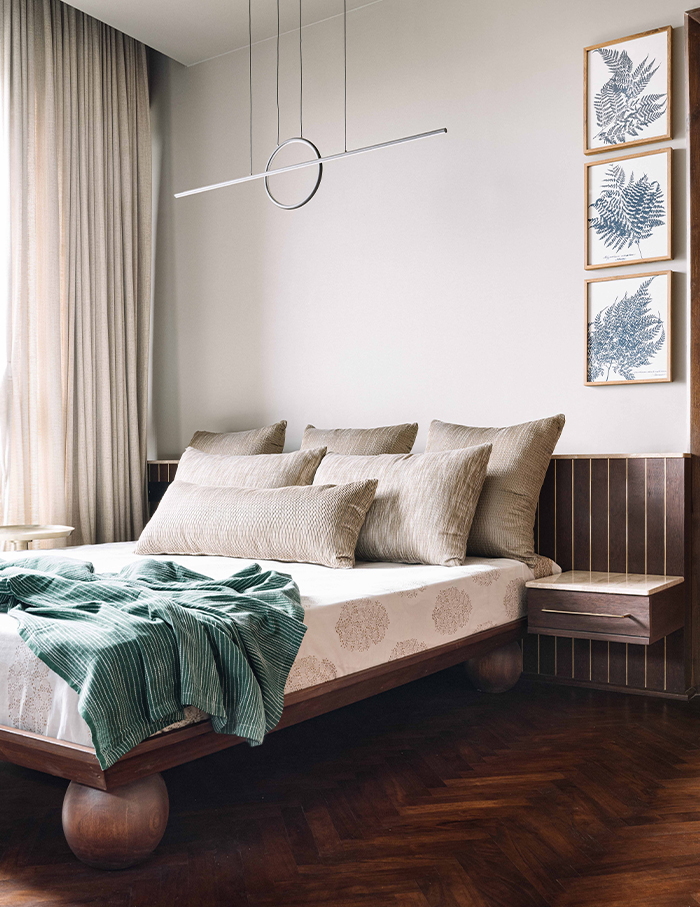 Like many apartments, this house posed the challenge of isolated blocks of individual spaces, hence a concept was devised to create a spine or a trunk that binds all the spaces together with private spaces acting as the trunk's branches. The rooms further branch out to three veritable bedrooms each representing the user's identity.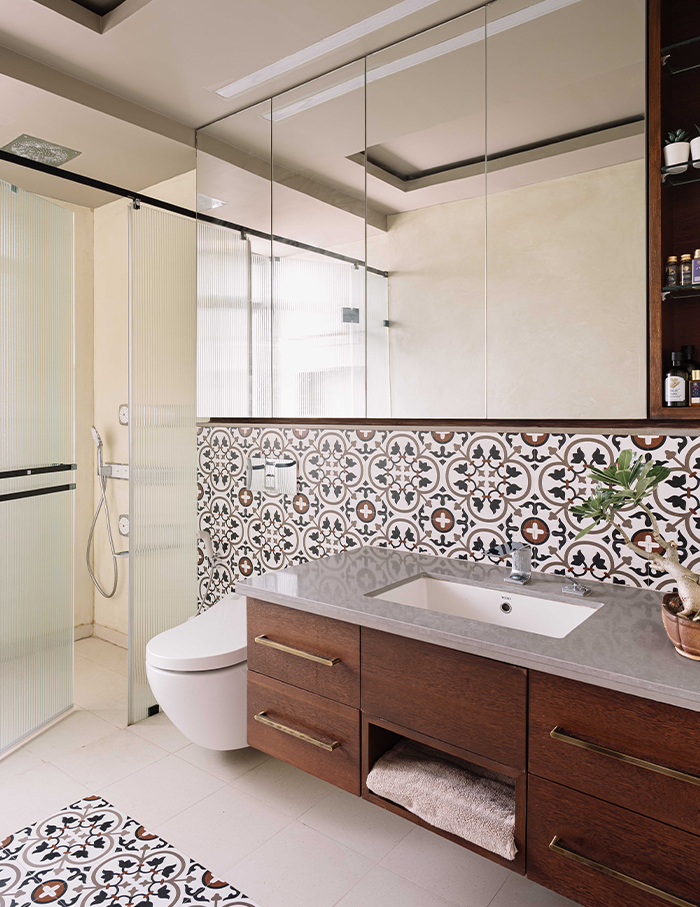 The primary suite sits on four spherical wooden bollards surrounded by furniture made of rattan and block printed linen upholstery. Adhering to millennial eclecticism, the elder daughter's bedroom carries a bohemian demeanour whereas the solid platform in the younger daughter's bedroom is an extension of multiple activities around the bed, marking her insouciant lifestyle.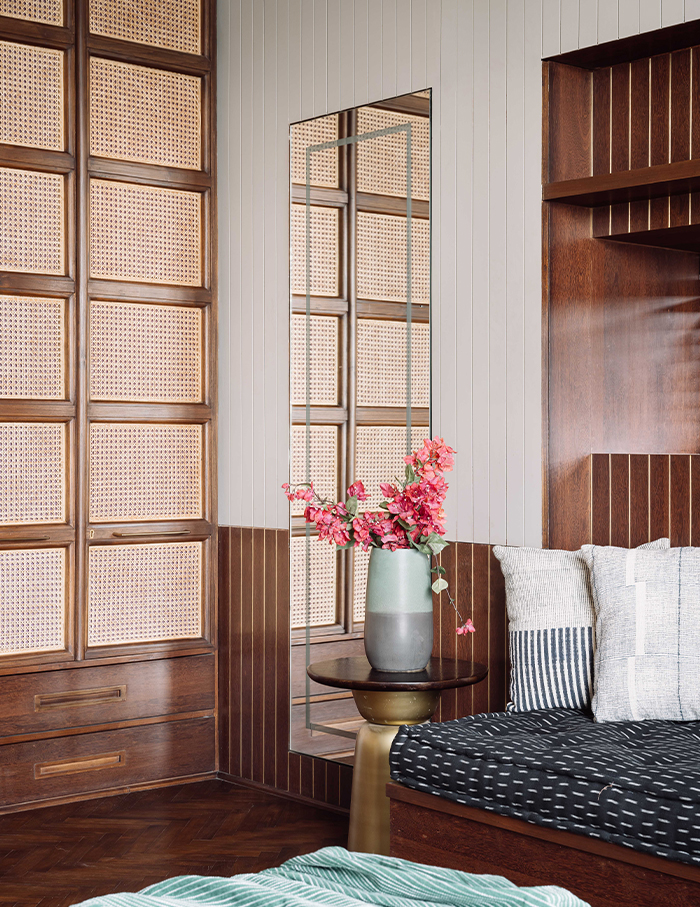 The Central Park house is the perfect example of how utility and visual aesthetics co-exist with minimal or no interference. The use of traditional materials like lime and brass along with elements like arches and vaults have been impeccably employed while retaining a modern concept. Not only do these classic elements cover the sustainability aspect, but they also transmit sophistication.
Scroll down to see more glimpses of the space—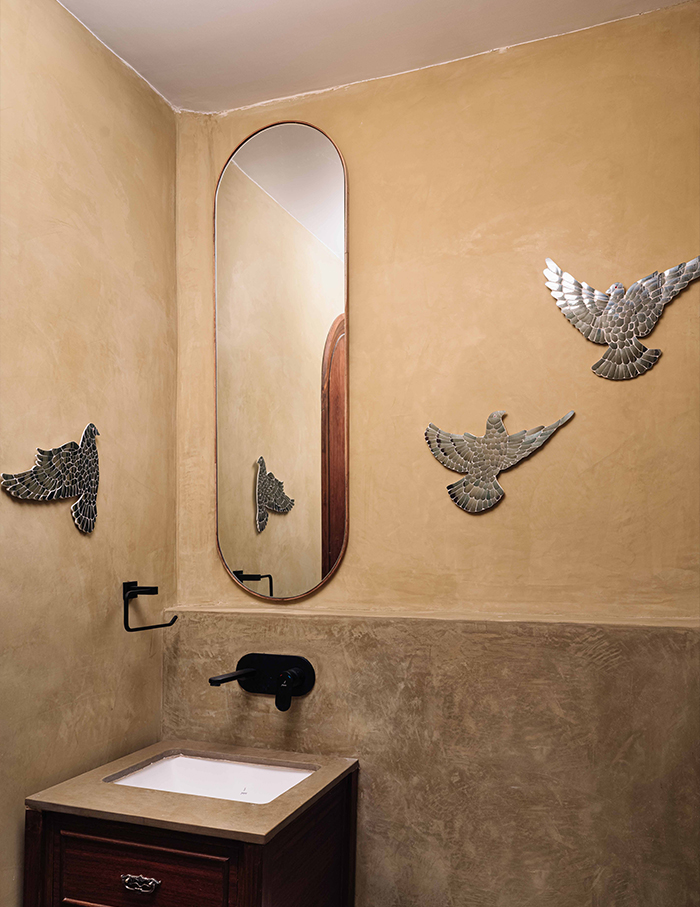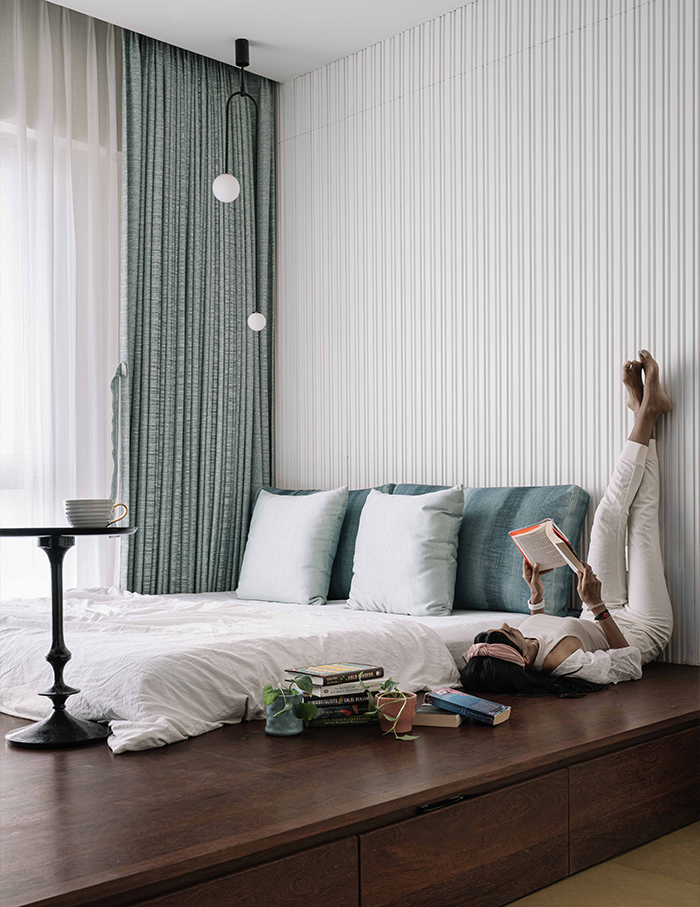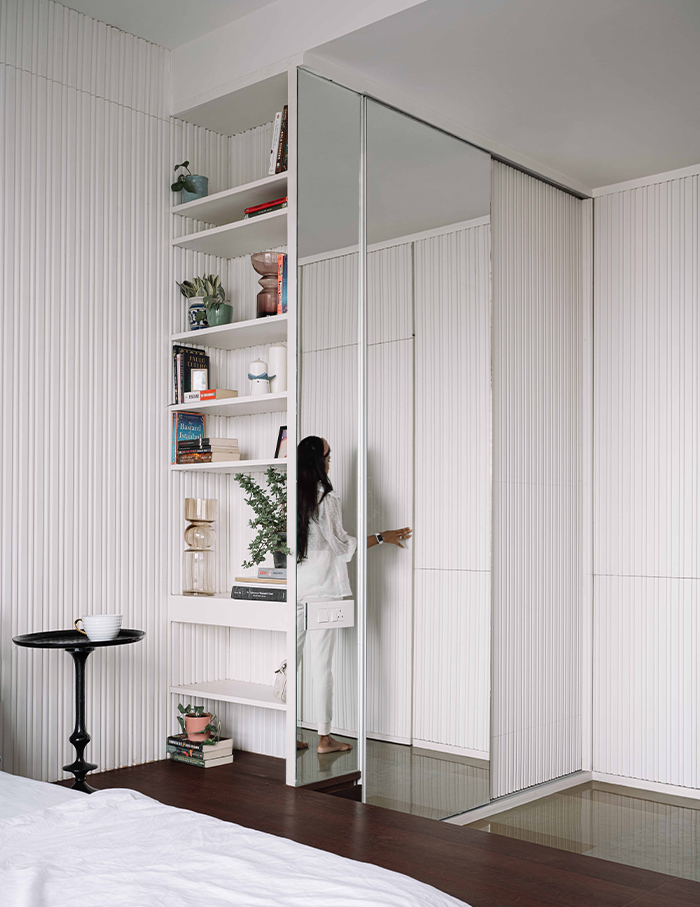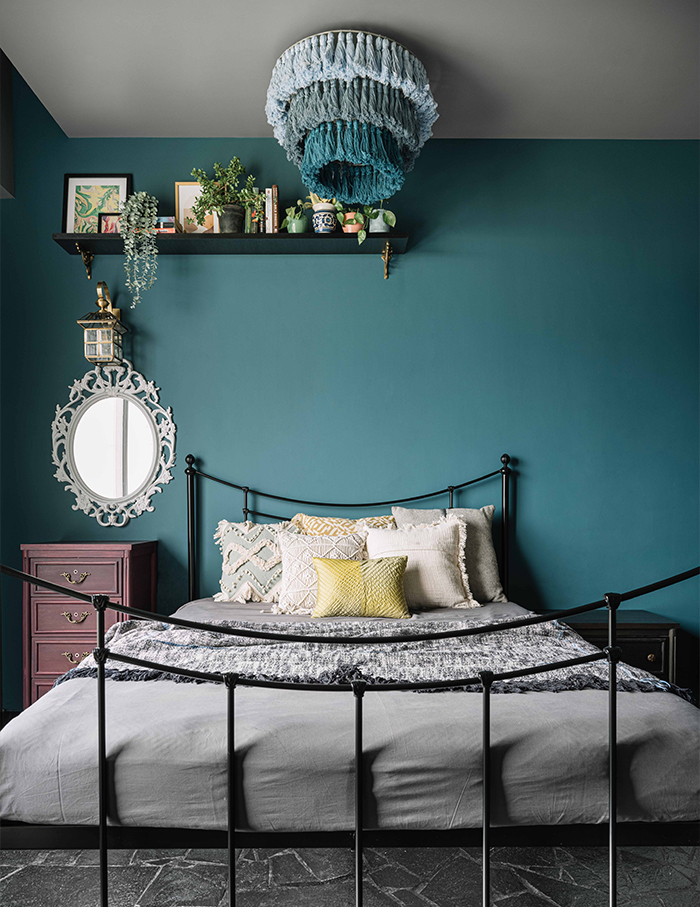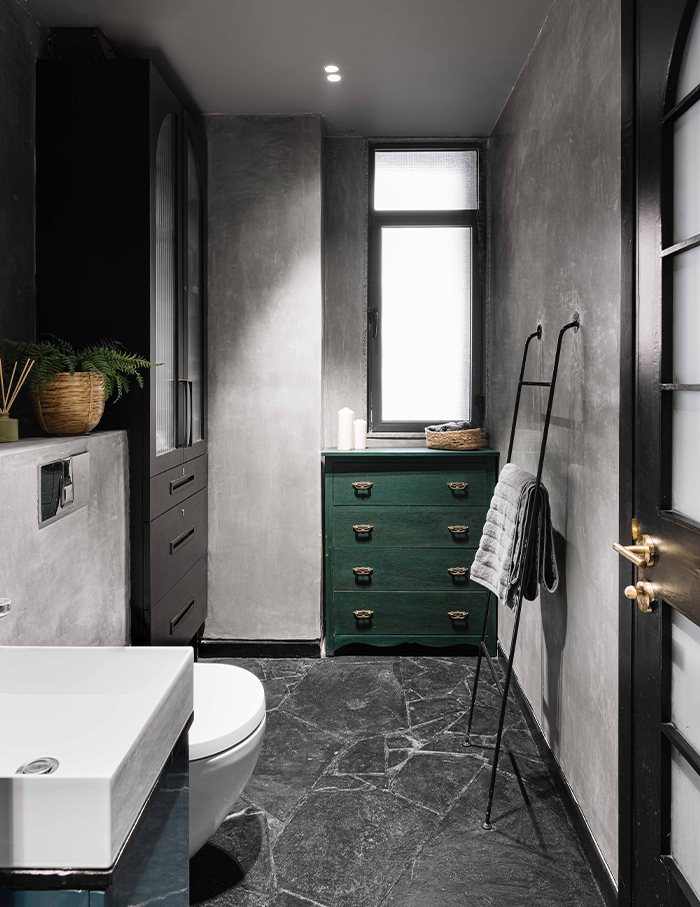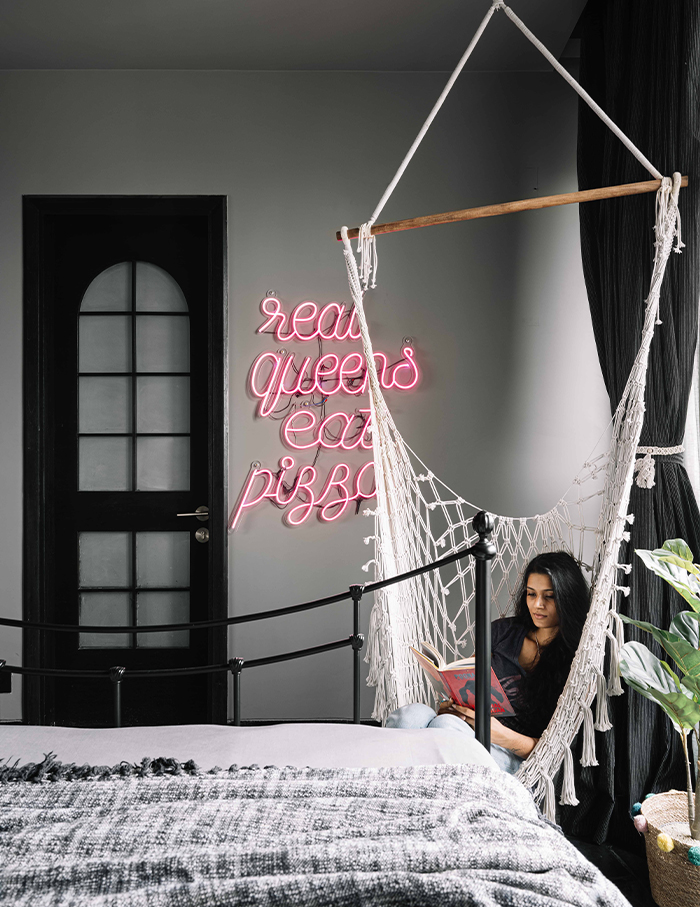 If this home doused in eclectic elements inspires you, make sure you check out this four BHK apartment in Chennai by Project Crest!