Homes
The Timeless Home—Studio PM does just enough to render this home in Juhu evergreen
DEC 15, 2021
| By Twinkle Tolani
Large homes with spacious rooms have scope for invention, while smaller homes with just enough space call for innovation. One such home is this 900 sq. ft. apartment in Juhu, Mumbai by Studio PM.  Christened 'A Timeless Home', the 3BHK belongs to a couple with varied personalities—a businessman and a yoga teacher. 
Priyank Mehta, principal architect of Studio PM, elaborates, "We chose to look at the common traits of the family and build around it, rather than focusing on the differences. Regardless of the tight spaces, they wanted their dream home to manifest in this singular space. The biggest positive for us was that there was no demand for extra storage."
The wooden cane entrance door opens to a spacious living room covered in Persian silk beige marble. Wooden and cane furniture with bluish-green upholstery speak in vivid tones against the flooring. Cane cladded furniture lines the wall, asserting dominance and setting a theme for the space.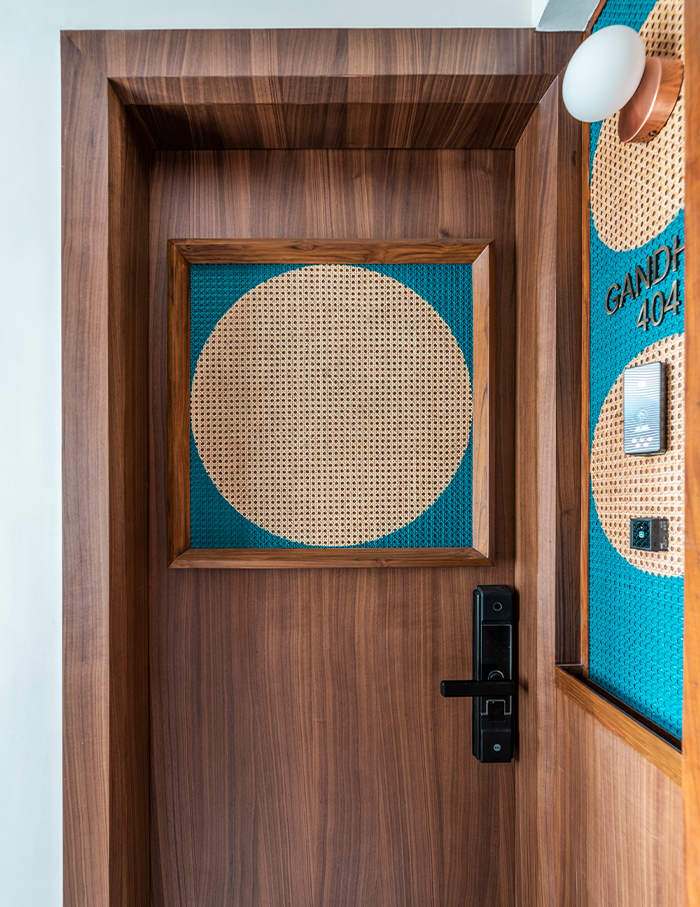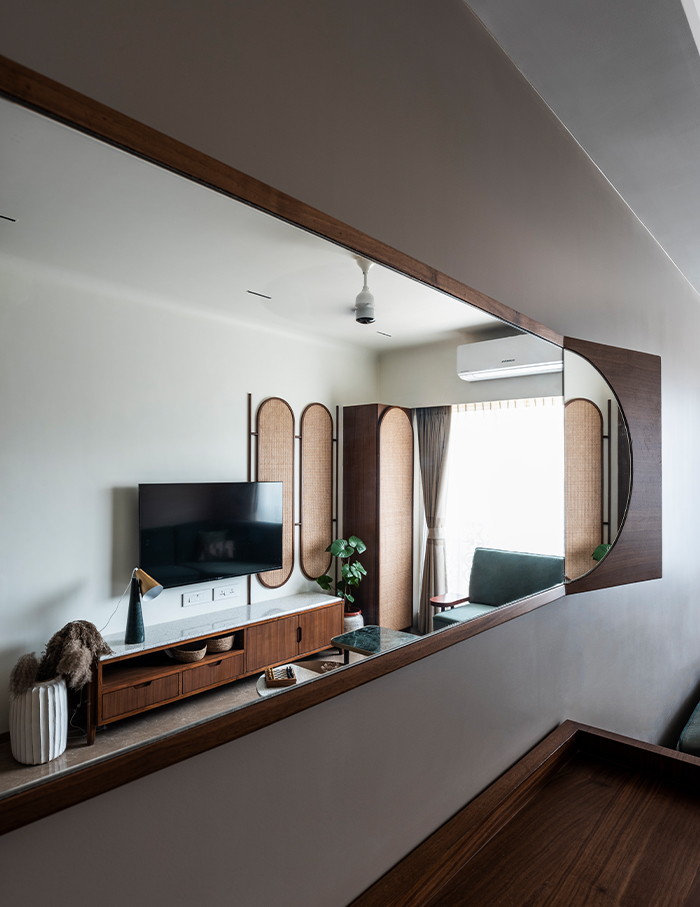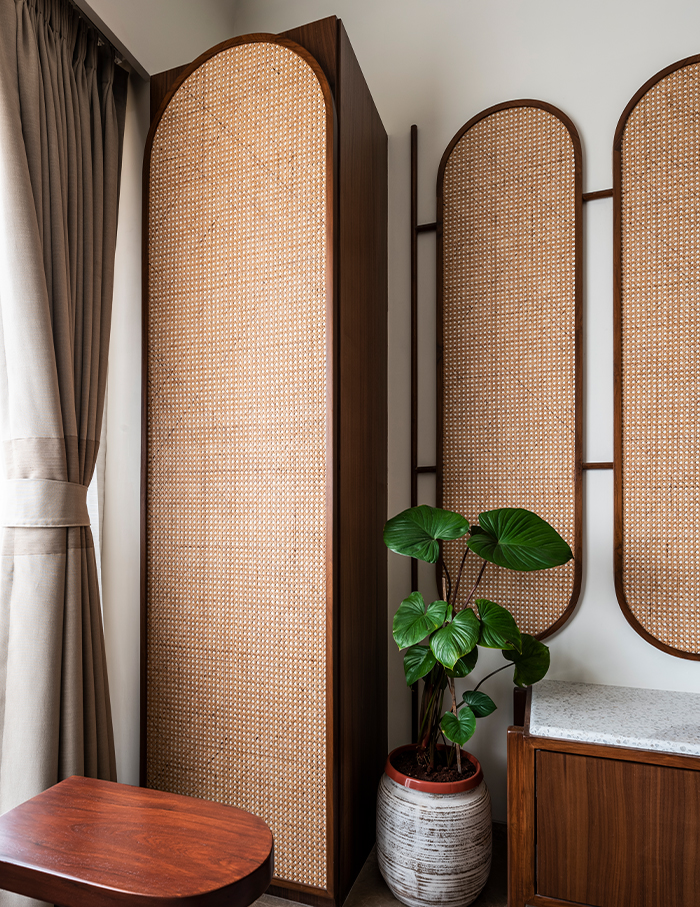 A customized swing in matching upholstery plays the role of a transitioner between the dining and living areas. The cosy dining area hosts a wooden cane dining set with a marble top. The console backed on the wall is the only storage space in the area. 
The living and dining areas are divided horizontally by a white cove lit band on the top and a pale mushroom colour at the bottom. The dual-tone accentuates the height while hiding the protruding beams. The ceiling and its filleted edge detail lend a floating and airy vibe to the space when washed by the white up light.
The combined 'L' shaped form of the living and dining areas strike the ideal balance between privacy and connectivity. Leading from the dining area is a short passage that opens to three bedrooms.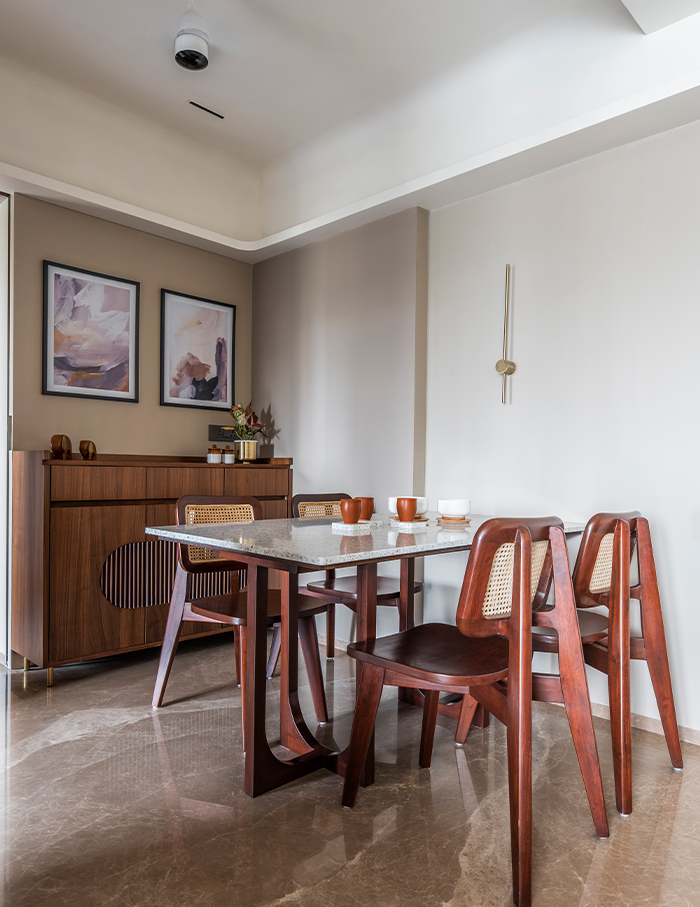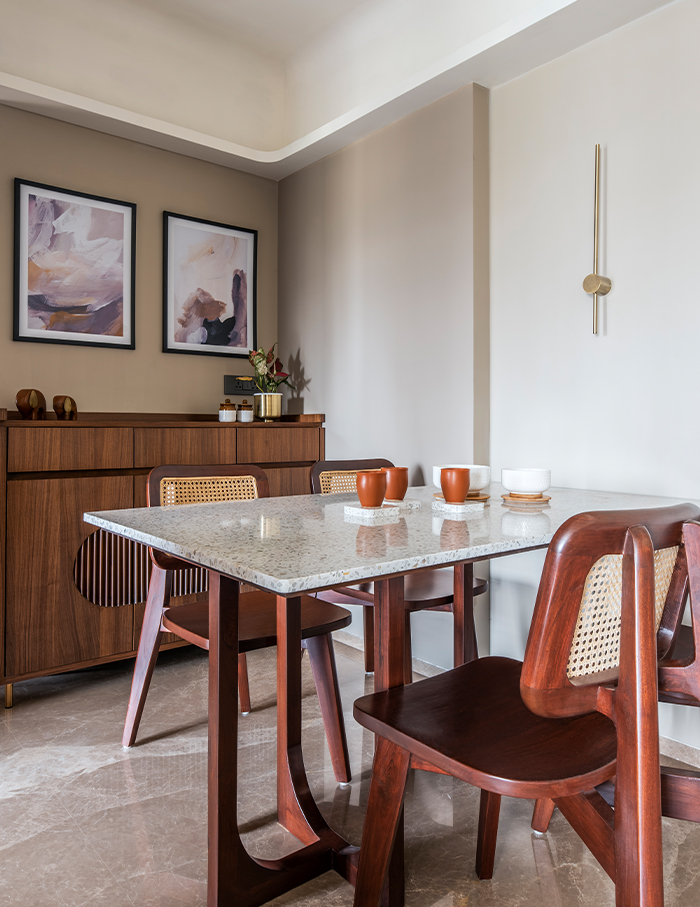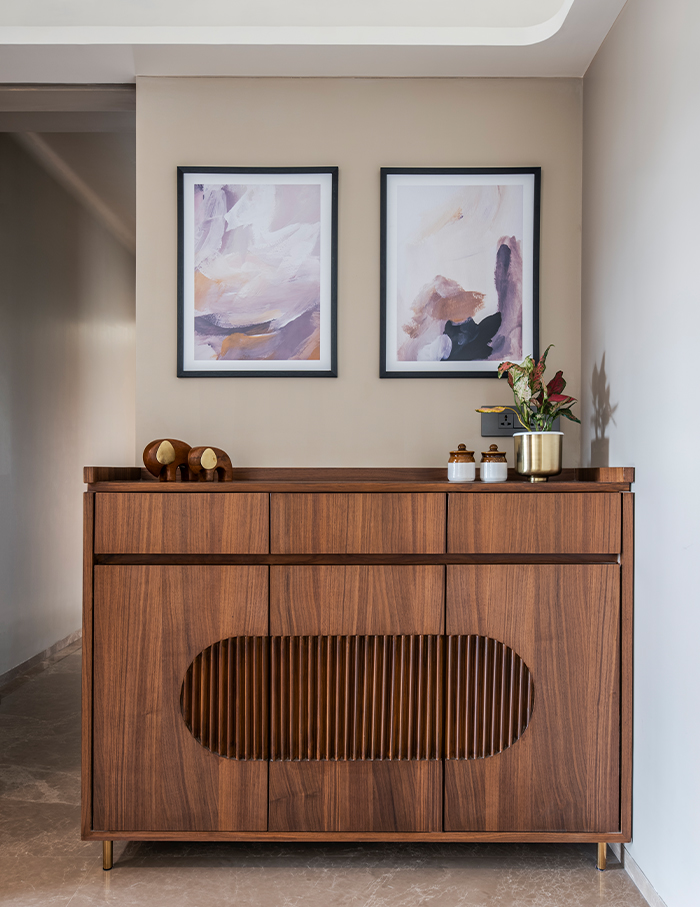 A sliding red door separates the kitchen from the dining area. To allow proper light in the passage and the dining area, the door of the kitchen is designed with openings that let in sufficient diffused light, contributing to a quaint aura.
Each room is enclosed in simple white walls and a ceiling to create openness in the tight space. Colours are introduced through upholstery and furniture. The rooms were 10ft x 14ft in size, only enough to fit the basic requirements.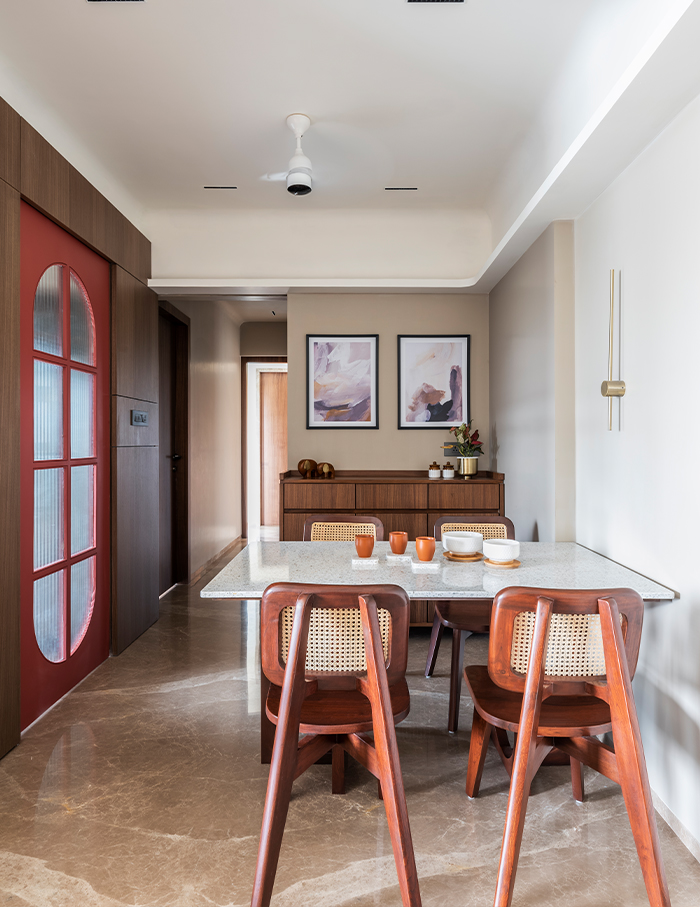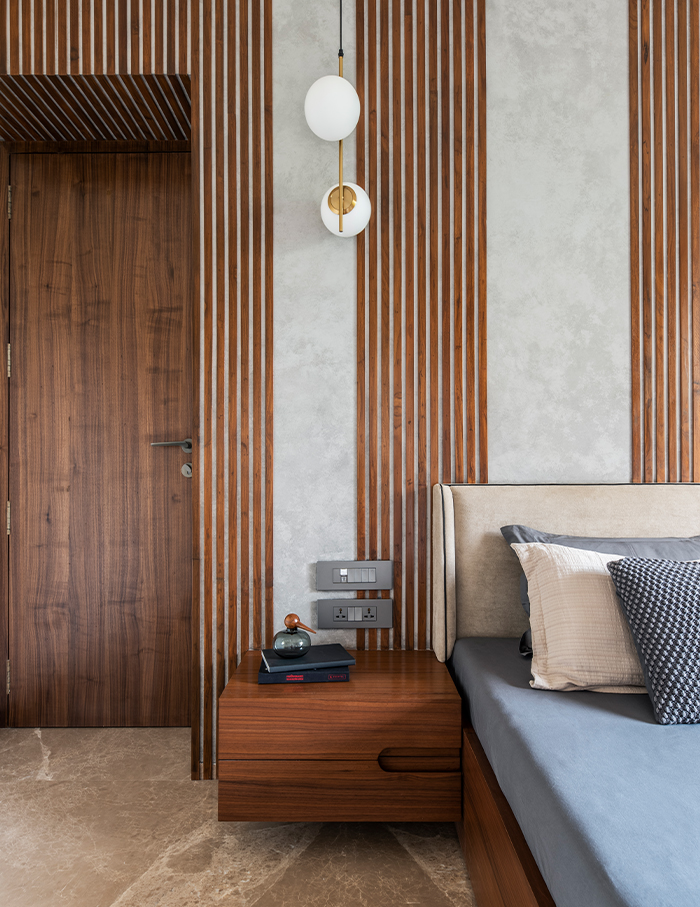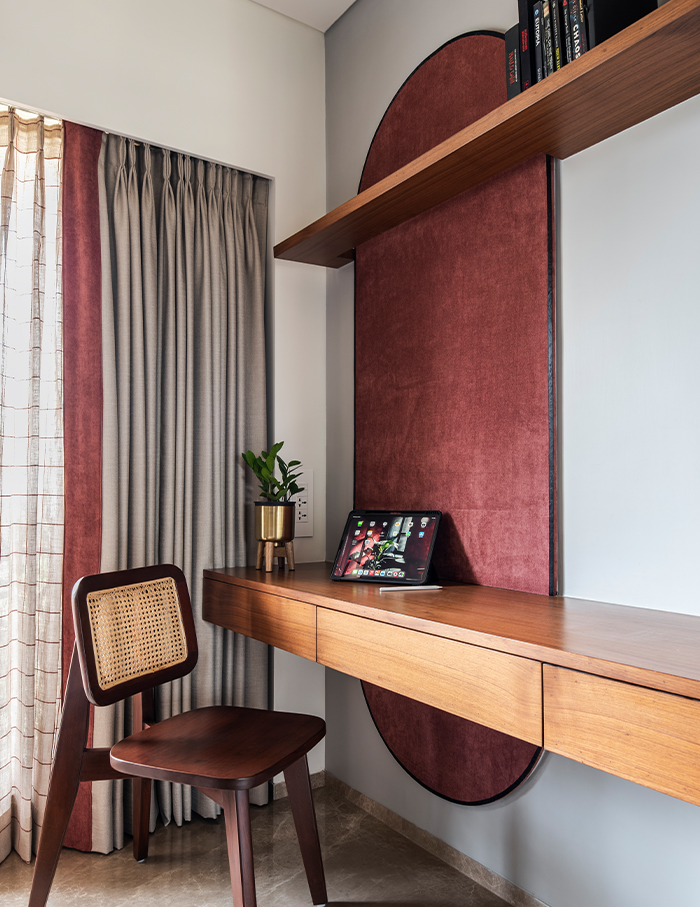 "How a space looks only comes second to how it works and, most importantly, how it feels. There has been a thorough check on the use of colour. It is limited to a fraction compared to the woods and the white paint. The design is not stylistic; it's an experiment with basic materials and their interplay to make the space truly timeless and experiential. Serenity is what I wanted the clients to feel once in the space," says Mehta.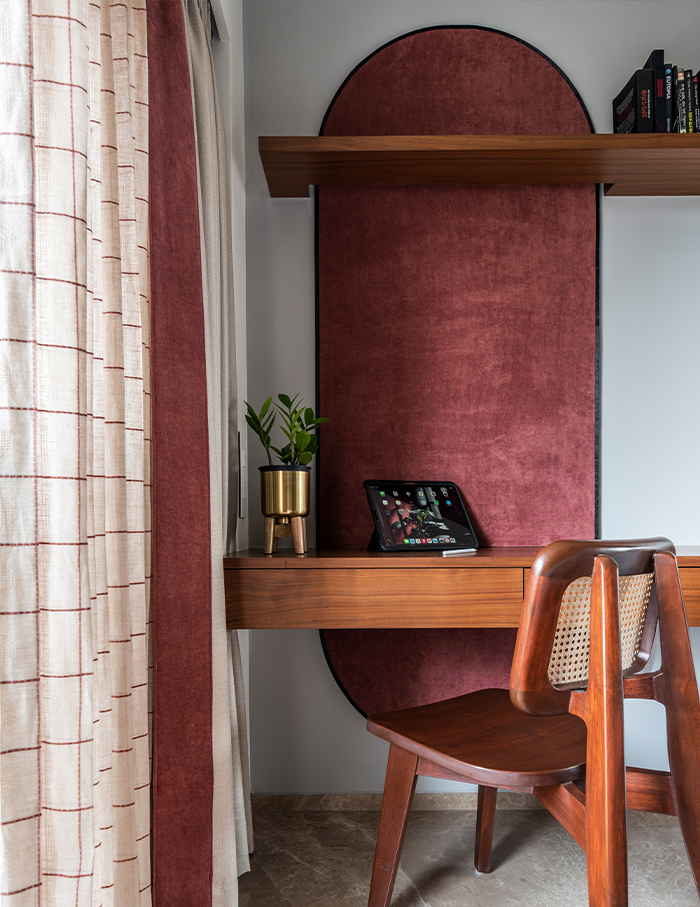 Speaking of sustainability, in this home and his practice, in general, he articulates, "Usually overlooked, judicious use of the material is a cornerstone of any sustainable construction project.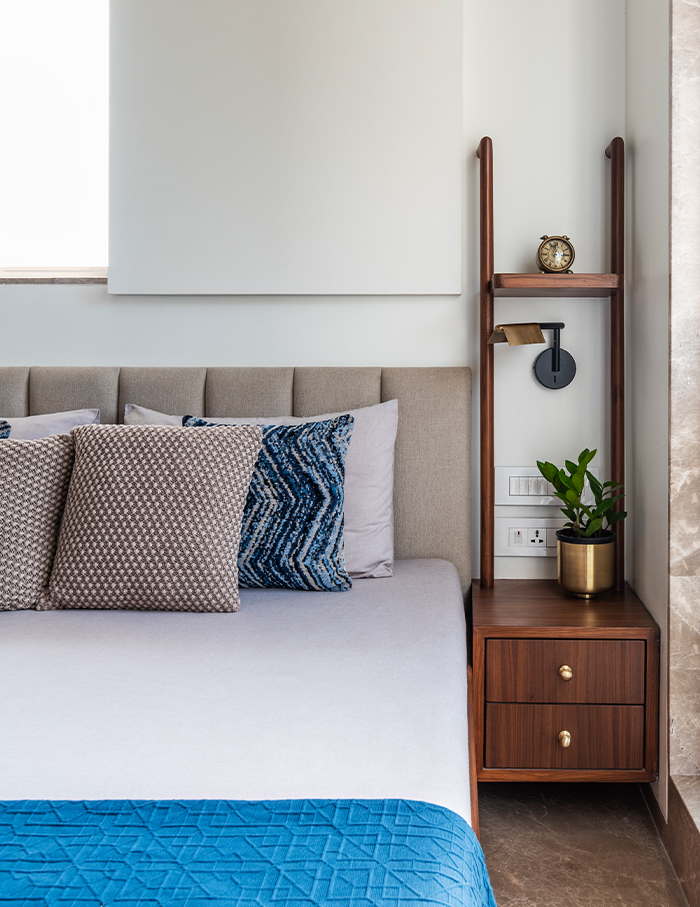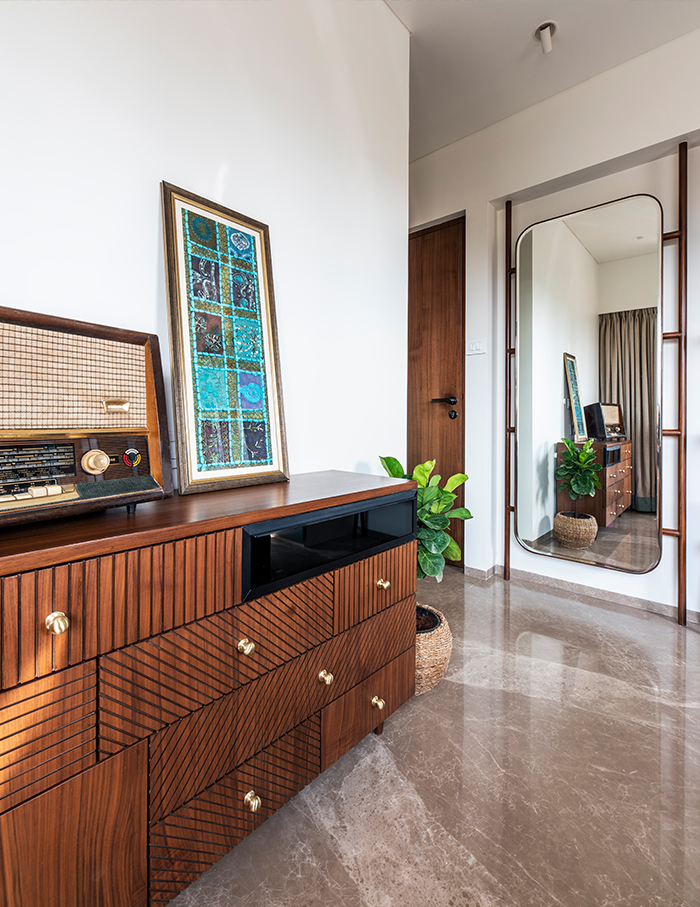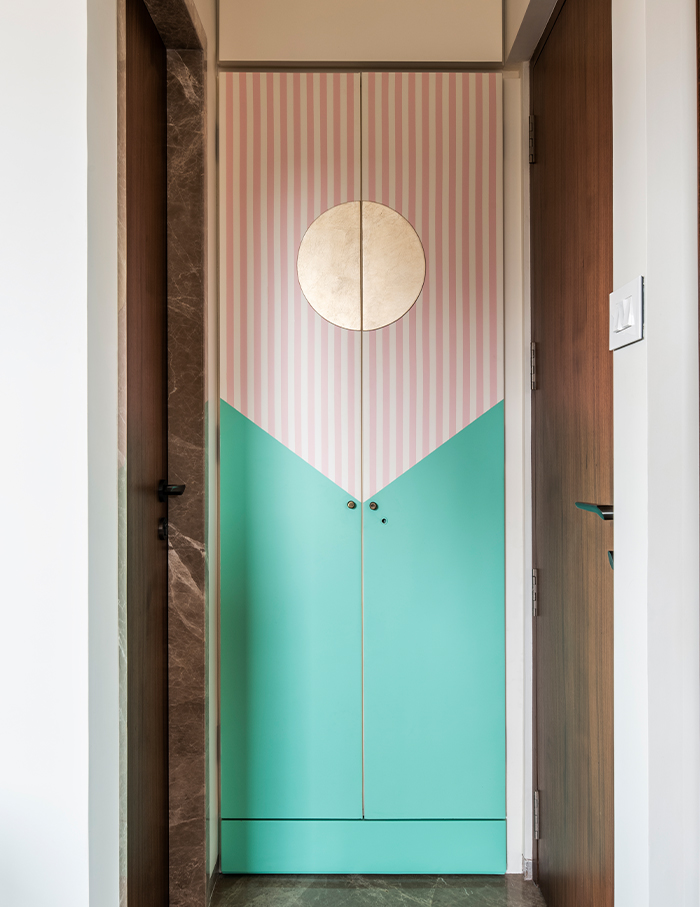 We talk about sustainable materials, but it's imperative to understand the importance of a sustainable process. We ensure that all the designs adhere to a size rectification process that ensures less than 10% wastage on site. Planning the space correctly to enable maximum sunlight and ventilation is the first design intent followed then by design styles."
If this home made you love those neutrals and textures, make sure to check out this Mumbai home by Kumpal Vaid splashed with hues of white