Homes
Studio Lotus composes a confluence of nature, design and engineering for The Earth and Glass House in New Delhi
NOV 2, 2021
| By Tanya Khanna
As one approaches, a soaring timber clad volume looms into view. The autumnal light shimmers off the glass between the honey coloured brise-soleil. At eye level, two earthen walls underpin the space, yet seem part of the landscape. Beyond, the monsoon drenched garden is visible through the glass pavilions. We are in a country garden.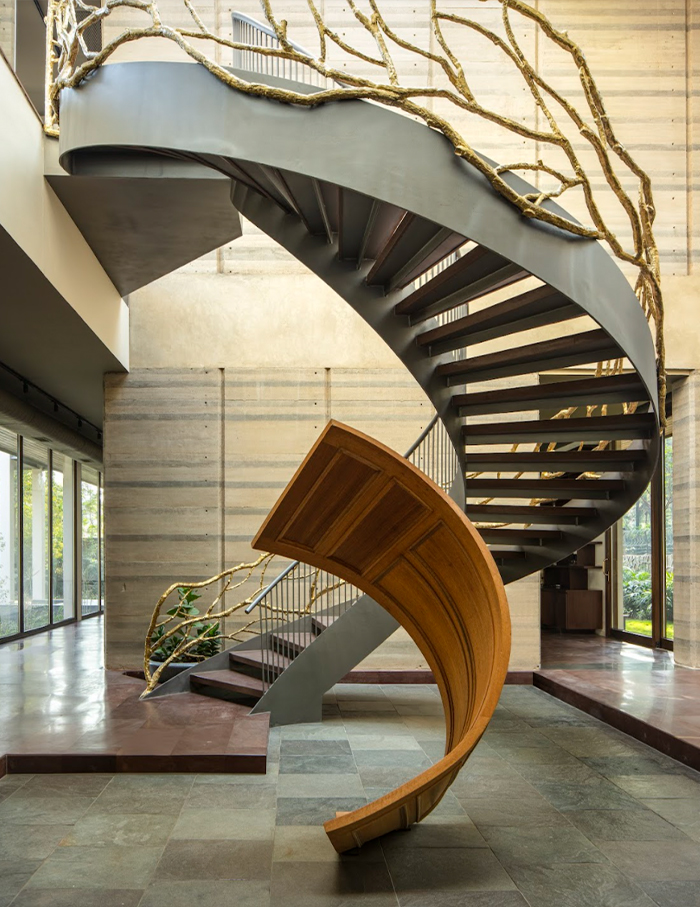 Sited on a sprawling two acre site in the urban village of Chattarpur of New Delhi, this urban retreat is designed by principal designers Sidhartha Talwar, Ansel Colaco, Anusha Pulapaka of Studio Lotus that strives to craft spatial narratives, driven by principles of conscious design. The 20,000 sq ft house has been designed as an ensuing conversation between the landscape and the built, as two distinct experiences that belong to the same family.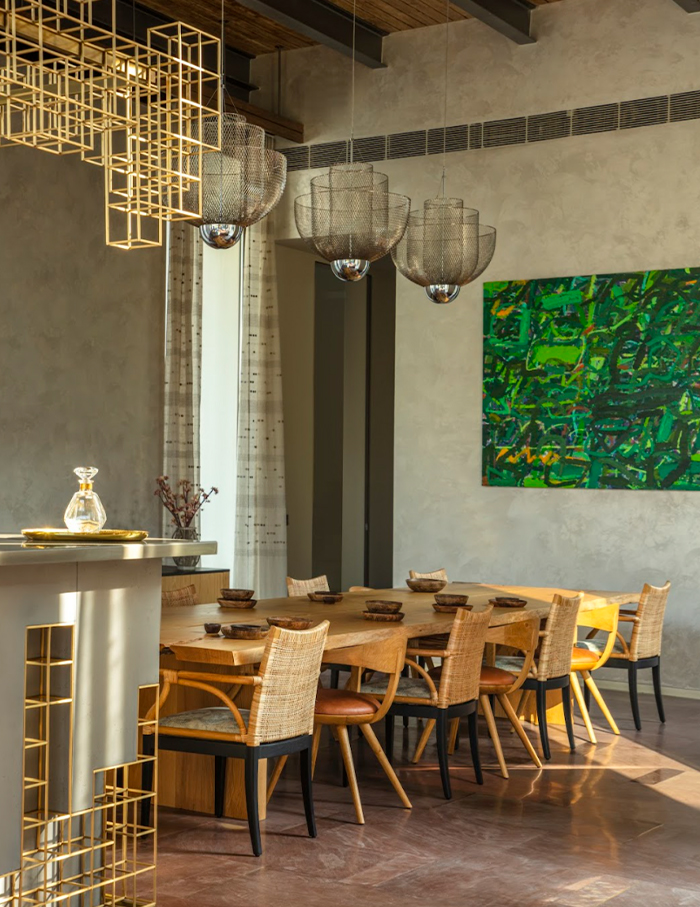 Forging an inimitable bond with nature, with a unique and celebratory approach to crafting a transformative way of living, this sanctuary is subliminally resplendent while solemnising a new expression of the India Modern.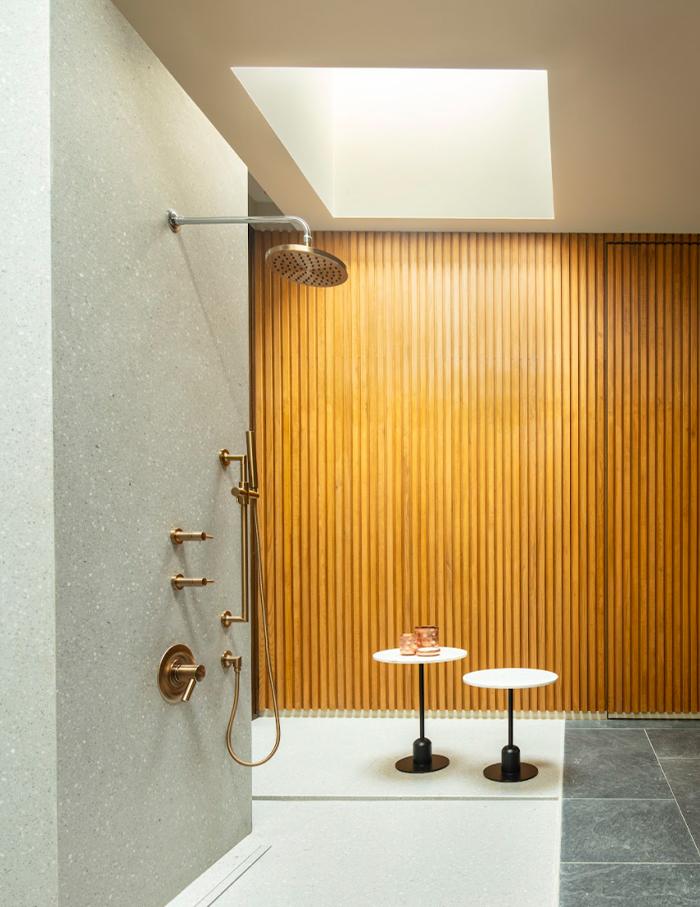 Read more about this remarkable home by Studio Lotus in our October-November 2021 issue…