Design
Calm and an underlying art deco mood capture this Hyderabad office imagined by Space Styling
SEP 14, 2022
| By Sneha Gandhi
Establishing a visual hierarchy and communicating the flow of spaces from one to another, while subtly weaving in a lingering mood is a skill, and a very important one at that!
Evoking these elements is Shaentelle Chapman of Space Styling at the DSR Head Office in Hyderabad.
The goal with this 6,000 sq ft office was to create magic out of the predetermined detailed design plan instead of experimenting with radical ideas—all to deliver a thoughtful project that does not deviate from purpose.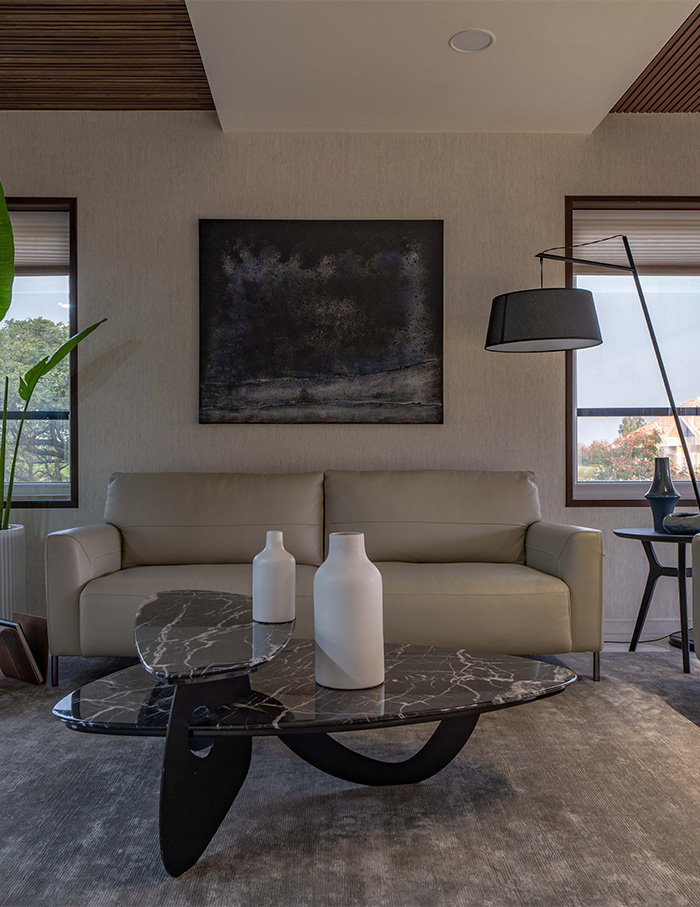 Design details to know…
Describing the design process, Shaentelle shares, "The office visitors fall into an exclusive, highly social niche. So we constructed a brief by first drawing a clear picture about their nature, the purpose of their visits, our overall plans for the styles and colour palettes and the reaction we expect to induce from them."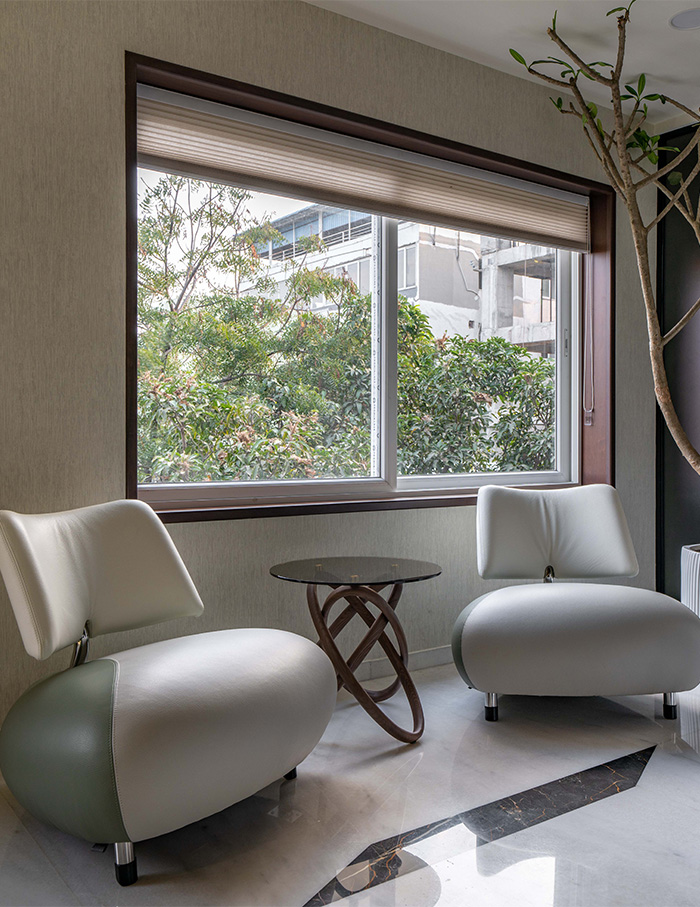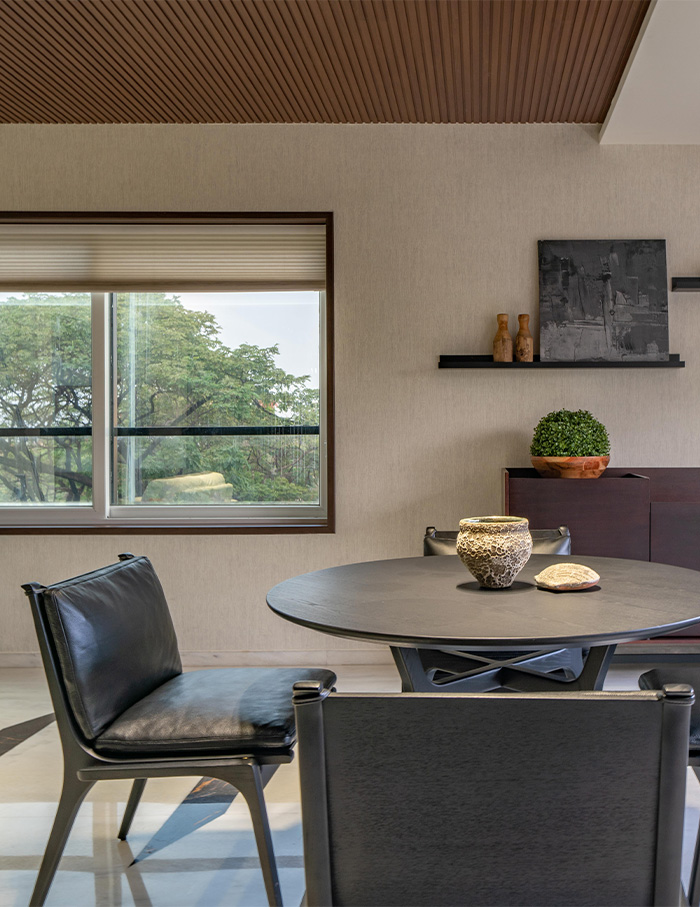 The earlier layout required minor changes in circulation and space demarcations that the firm achieved by adding metal partitions and redesigning the branding in all the areas for easy recognition. Additional details like wall-to-wall carpet in the conference room, honeycomb blinds, modified lighting system with highlight lighting and wallpapers were incorporated. 
Hop on and tour the office…
Enabling an ambient natural light flow, wooden ledges are added to the windows. A quick glance outside reveals the lush backdrop of the Jubilee Hills Club. The Executive Business Lounge is offset from the main area by a metal partition allowing privacy and a relaxed waiting area complete with reading materials and light refreshments.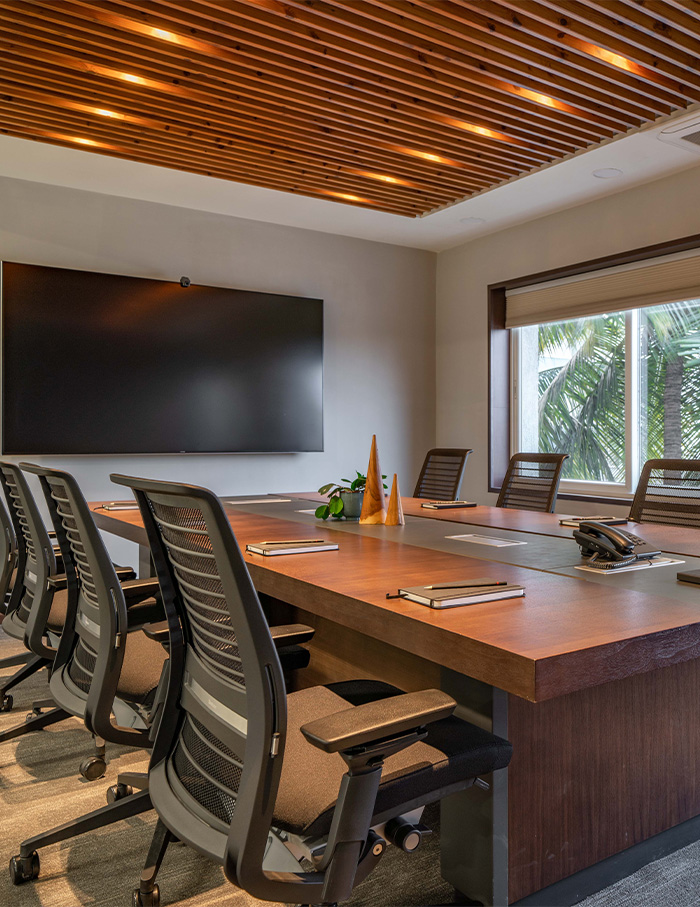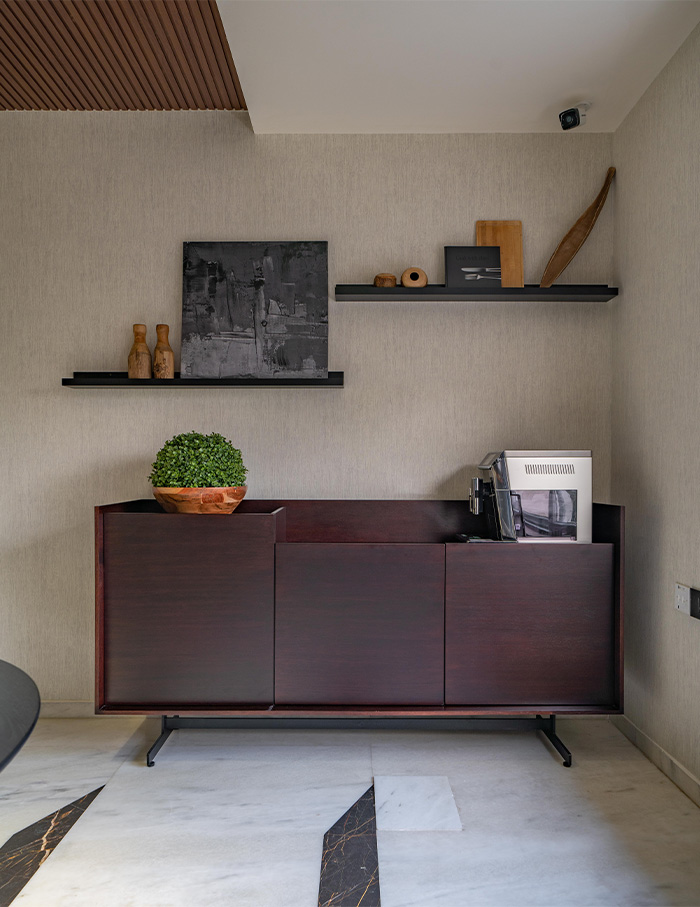 The Executive Business Lounge is an assortment of six separate conversational areas with diverse combinations of chairs, sofas and tables. Each private seating space is demarcated by a carpet and wall art, while a large TV screen finds space too for dynamic entertainment.
We love the subtle colours and materials!
Keeping up with the Art Deco decor, the space revels in muted shades of light cream, greys, greens and whites. The materials palette borrows from the existing black and white marble skeleton and adds fluted wooden panels from floor to ceiling. The revamped furniture dons a similar colour scheme with coordinated carpets.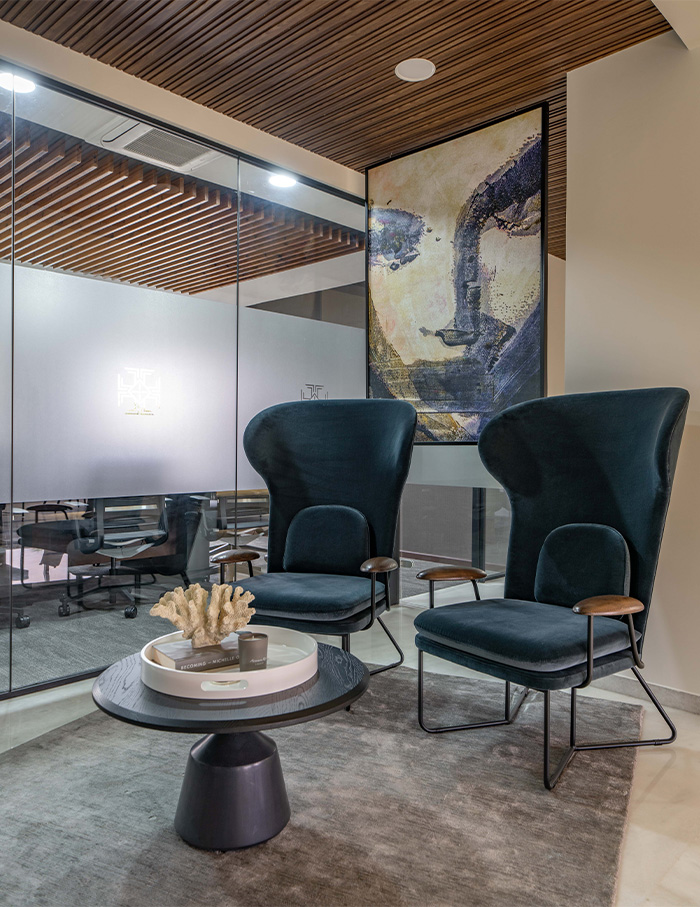 What Space Styling fell in love with… 
"Selecting the art for the project and infusing a classic art deco aura into something this modern was the high point of the project for me. Breathing warmth and life into the stark existing contrast really sparked my creativity as never before," she concludes. 
Now read: 10 wellness destinations in India that will reset your soul with indulgence in its core