Design
Euphoric escapes: 10 wellness destinations in India that will reset your mind and soul with indulgence in its core
SEP 10, 2022
| By Pratishtha Rana and Rhea Sinha
Spanning from the sierra to the shore, India is renowned for its reputation as a preeminent treasure trove abundant with destinations that offer not just a tempting slice of luxury travel but a slew of holistic wellness treatments, locally-inspired menus, access to nature's bounty and culture exclusive to the city it is in. 
With travellers seeking quietude away from the city chaos, ELLE DECOR India brings you an edit of soul-healing havens, wellness destinations in India. 
Avās Wellness Living Project, Alibaug
Only about 20 minutes south from Mumbai in Alibaug is Avās, an exclusive and wellness-conscious community of villas, wellness spa, cafes and spots for unwinding imagined by Aditya Kilachand. Partnering with architectural firm SAOTA and Indian interior designer Sussanne Khan of The Charcoal Project, the sanctuary-like villas have been rendered an all-encompassing luxurious avatar.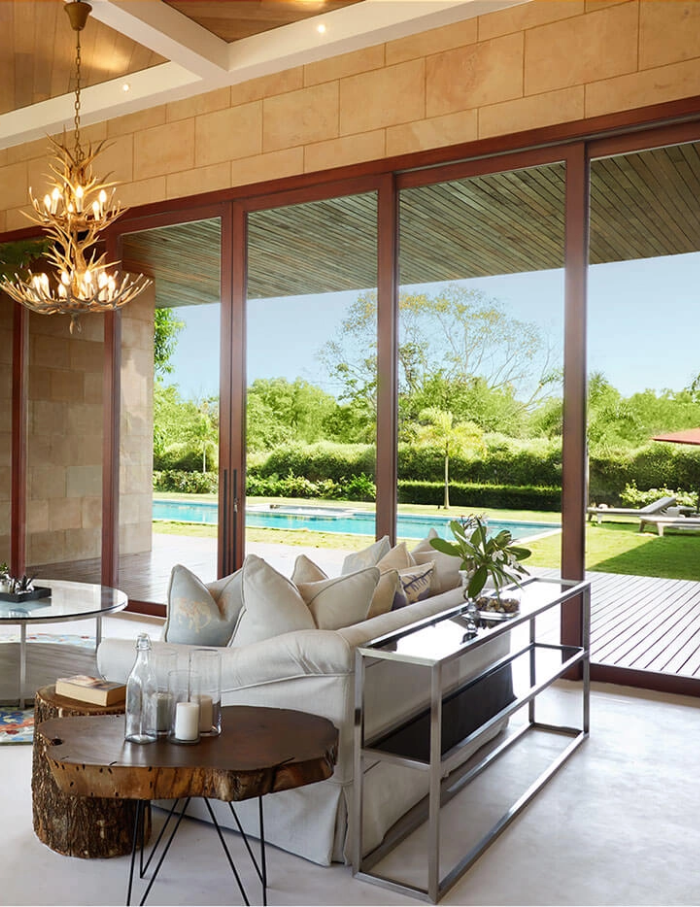 Sussanne lead the designing of its villa dubbed Angan, inspired by the community and local environment to blend elegance and comfort with nature. Soft pink local stone clads the villa exteriors, with soaring ceilings, small framed glass windows, Aztec-inspired entrance and minimalist luxury furniture. The project's palette combines Californian beach culture with Konkan countryside in its rustic, earthy setting. Sussanne says, "At Angan, we wanted to bring the outside in." 
Anlon, A Medi-Salon in Chennai
Manifesting a sanctuary of elegance and artistry is Anlon, a suave medi-salon crafted by The Storey Collective, covering a 3,500 sq ft space in the port city of Chennai.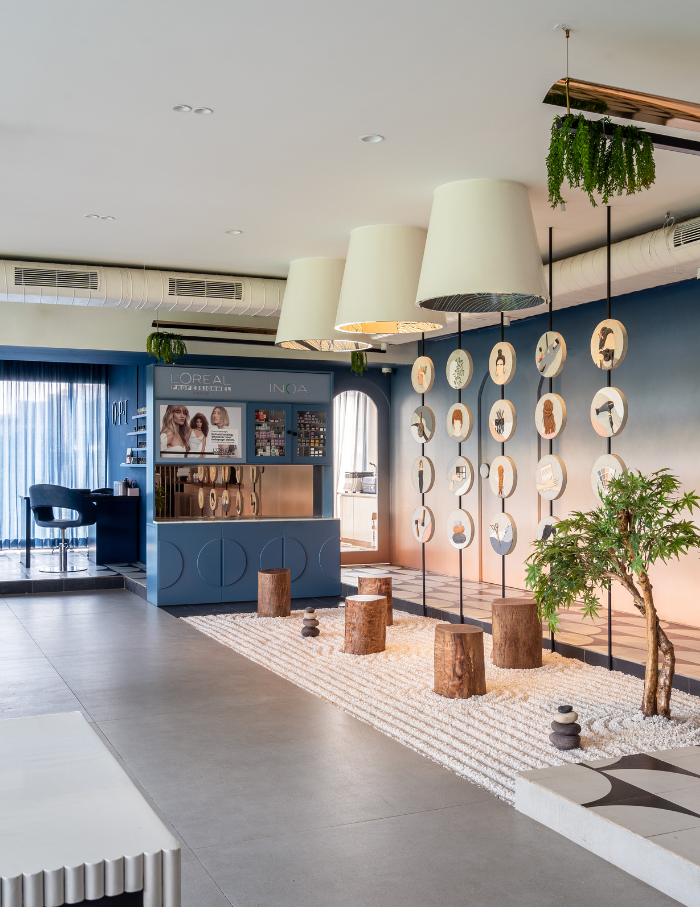 The boutique project is the thoughtful brainchild of a leading dermatologist and a celebrity stylist evincing a striking but composed essence in its environs. A bare shell was converted into an open plan with a centre style section and a see-through divider from the foyer. Design elements include a cement-tiled floor, exposed concrete walls intermingled with brick, enormous hand-painted dome lights and art works. On the long partitioned wall, a pastel smoky blue and coral peach ombré was envisioned embodying drama and luxury. The medi-salon is a prolific play of diverse textures and lighting crafting a warm and welcoming ambience for its patrons. 
Ananda in the Himalayas 
The property skirted by the majestic Himalayan range that opened back in 2000 has renewed itself on many levels recently — from its renovated visuals of the villas, restaurants and spa to laying out holistic wellness programs that quench the soul. Local Himalayan crafts and its vibrant palette of nature-led colours translate into the design.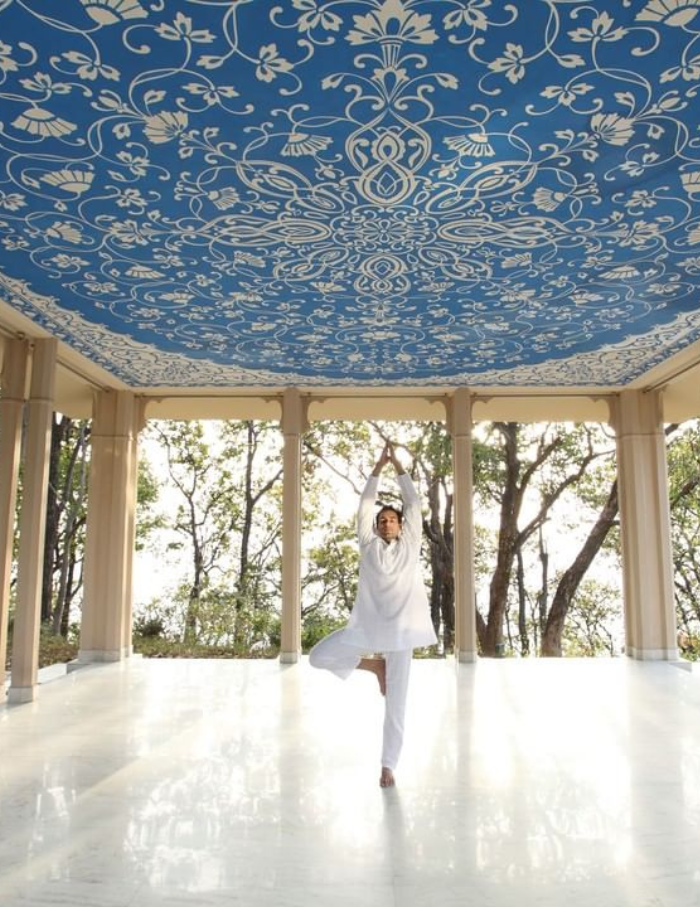 While the one and two-bedroom villas host temperature-controlled pools amid Sal forests, its restaurant fuses elements of traditional gond and yantric art with tapestries inspired by ancient Himalayan hill kingdoms. Enter its soothing spa, you will witness the new physiotherapy facility with state-of-the-art setups and offerings across Ayurveda and customised solutions.
Chittoor Kottaram by CGH Earth, Kochi
Wrapping in visuals of Kerala's earthiness, serene luxury and the 300-year old heritage of the king Rajah of Cochin's abode, Chittoor Kottaram by CGH Earth in Kochi poses as the gateway of self-indulgence and explorations of the many facets of the locale. A boat ride takes one into the palace restored by Lady Hamlyn's Trust with riveting views of mystical gardens, tranquil backwaters and the palm trees that sway incessantly.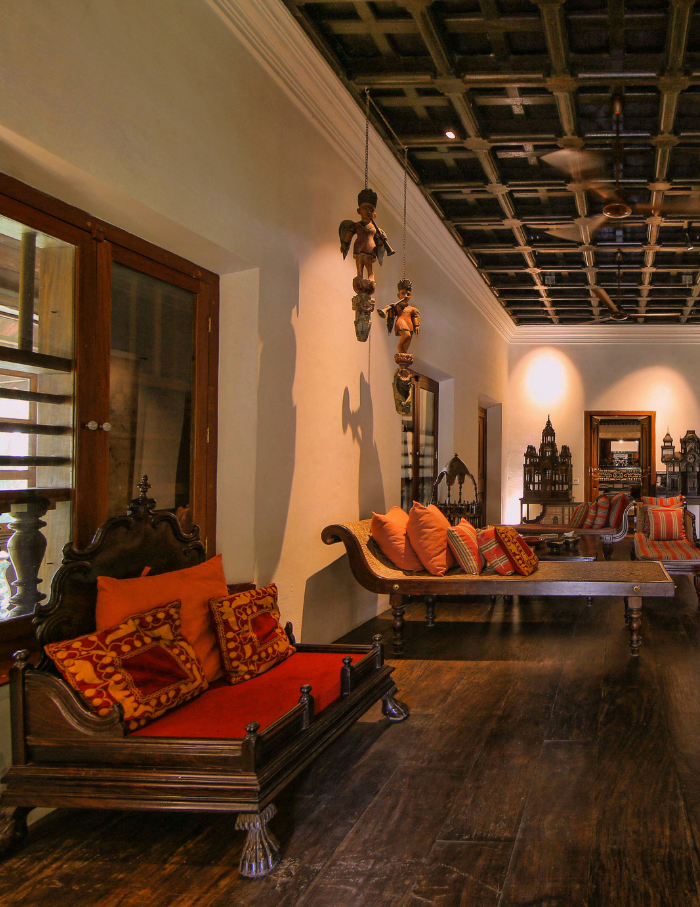 On the table, a Kerala-championing menu arrives with dishes planned and personalised to suit dietary needs, too. Alongside being one of the most soul-contenting wellness destinations in India, one can set out on a journey to discover the gems of Fort Kochi and the Muziris archaeological museum for yet another dose of history and culture.
Dharana at Shillim (Hilton Shillim Estate Retreat & Spa), Maharashtra
Nestled in the Shilimb valley of the Sahyadris, Dharana at Shillim of the Hilton Shillim Estate Retreat & Spa is a serene eco wellness destination in India, in the western state of Maharashtra. From spectacular views of the nature around and holistic wellness activities to mindful eating and absolute detox from the digital and city-bound clutter, Dharana is a vitalising escape.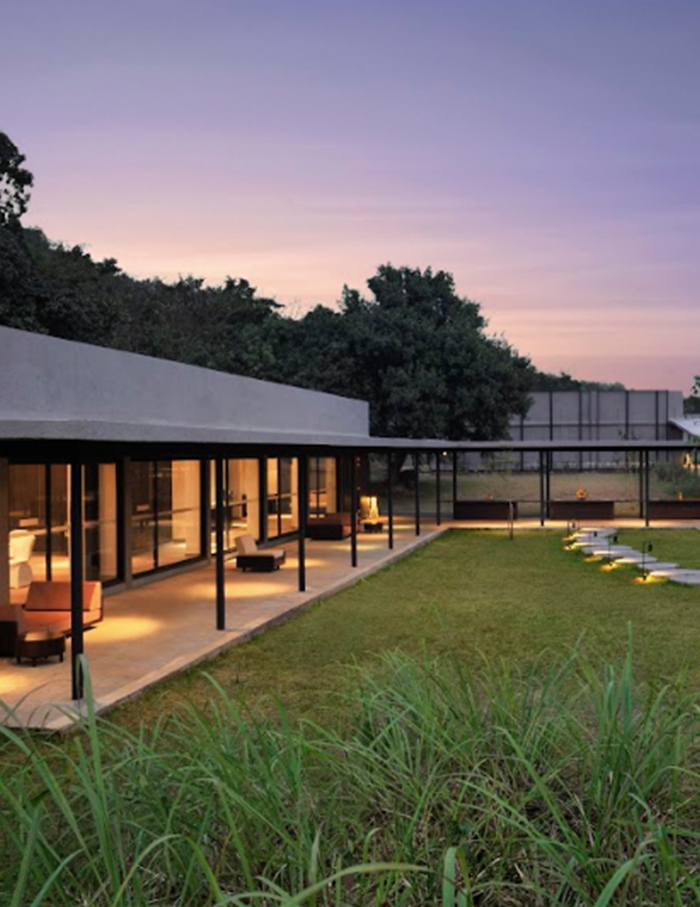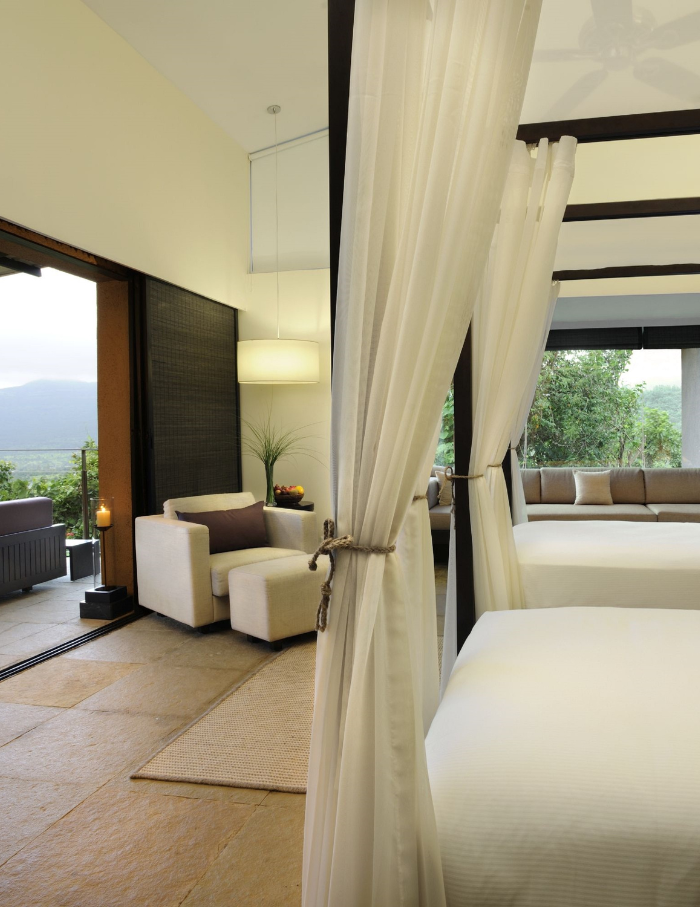 Hosting a plethora of diverse programs tailored to heal the body, mind and soul of its guests, Dharana at Shillim integrates philosophical, spiritual and artistic ways of health and wellness focusing on its firm roots in time and tested Ayurvedic treatments and traditions. 
Evolve Back Resorts, Karnataka
Preserving their philosophy to create 'around' nature rather than 'on' it, Earthitects, an architectural firm from Bangalore, also short for 'Architects of the earth' works with a focus on the planet to craft wellness spaces that weave in ecologically-conscious design.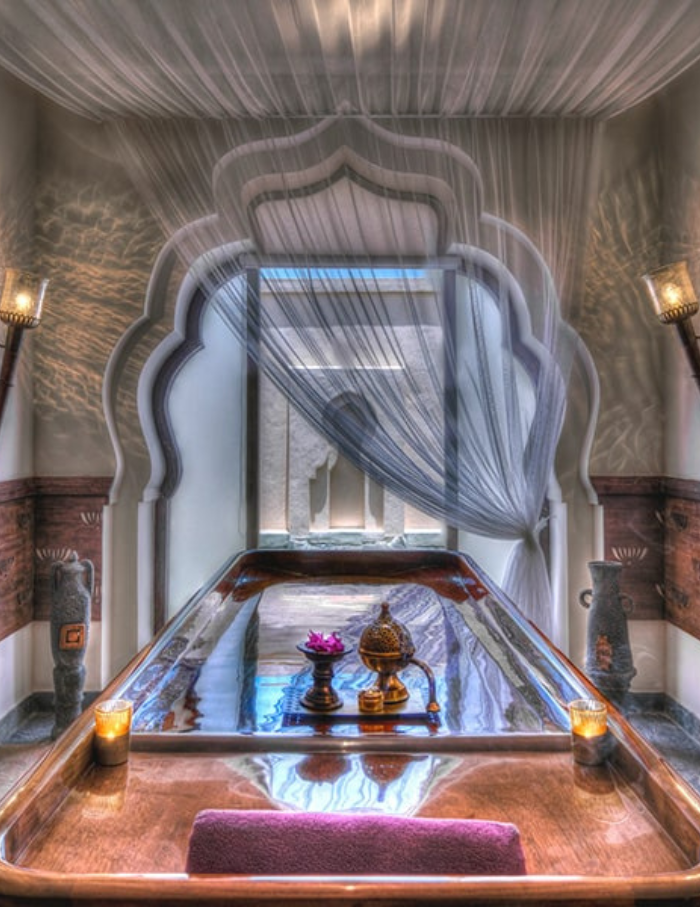 Mapping rejuvenating Evolve Back Resorts and private residences over Kerala and Karnataka, their properties are rooted in values of the land modelling an 'abundant' life reflecting a reconnection of humans, space and nature with an intention to offer luxurious vacations without compromising the area's pristine natural beauty or cultural heritage. 
Soul – Spa and Salon, Hyderabad
Emphasising on the importance of inner wellness, the Soul Spa and Wellness salon founded by Sheetal Bangur harboured in Hyderabad transpires perfect harmony between contemporary and traditional healthcare practices.
The setup imagined to perfection by Kanan Modi exudes a sense of repose with a soulful colour and material palette, alongside its array of top-notch services of beautifying treatments, spa therapy and workshops.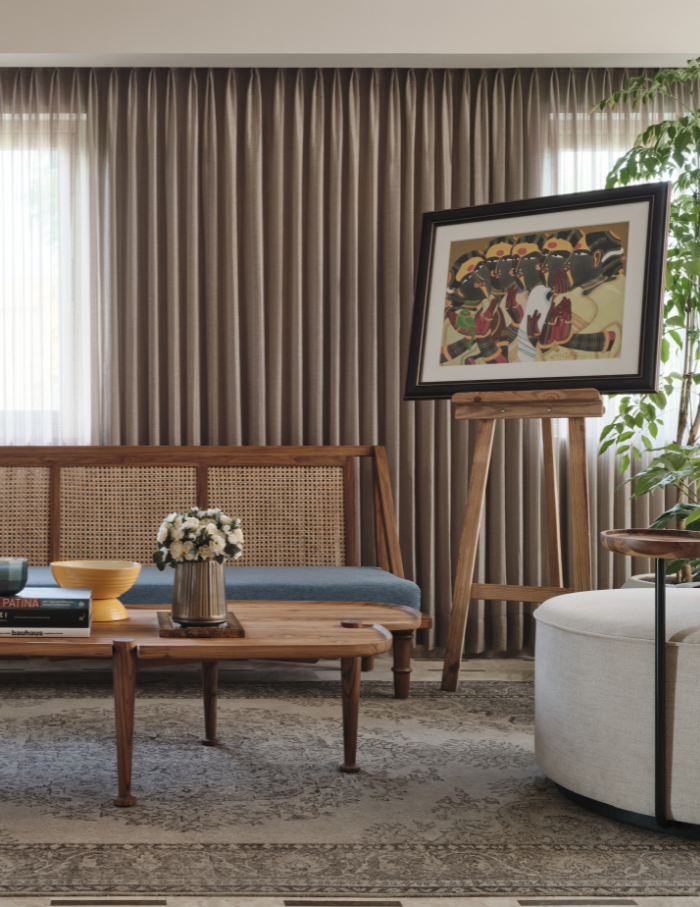 Livlit, Mumbai 
A boutique co-living accommodation facility in Fort Mumbai, Livlit is the beauteous brainchild of Mayank Bajaj. Introducing a content sense of wellness in calm and comfort amidst the chaos of the city, the modern minimal dwelling draws inspiration from vivid and contemporary structures and colours in its design plan.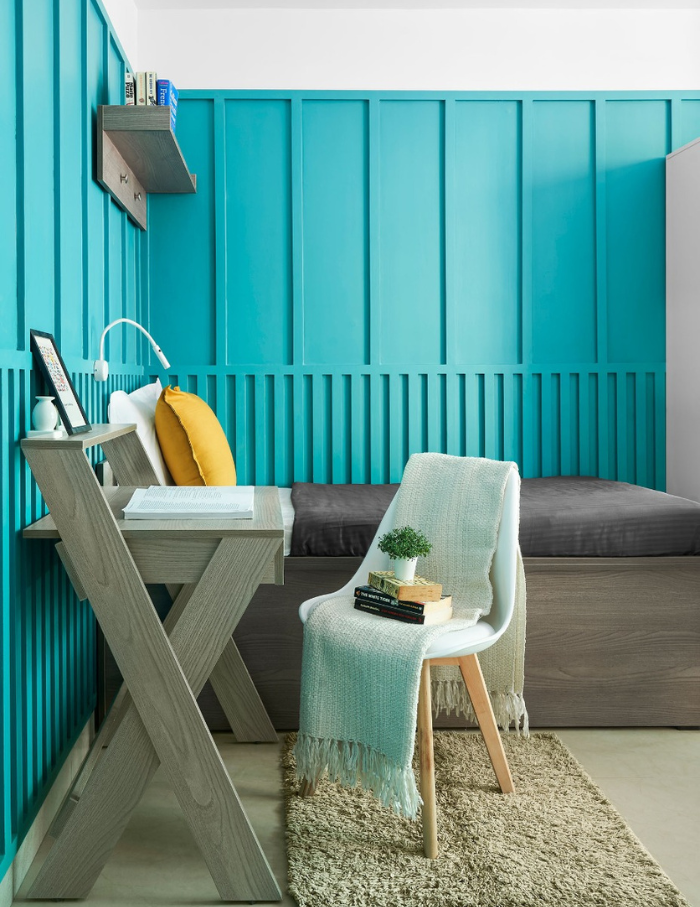 Designed by architect Mili Shah, the stately Livlit Mansion is exotic with its futuristic setting and is appealing and elegant. Equipped with all the necessary materials and machinery, the one-of-a-kind hearth is the perfect way to unwind and socialise within the youth community. 
Niraamaya Retreats, Kerala 
Renowned for its breathtaking properties in picturesque settings, Niraamaya Retreats manifests a magnificent hideaway perched on a charismatic cliff overlooking the alluring Athirappily waterfalls in Kerala. 
A beguiling blend of contemporary and comfortable living with luxury, the wellness retreat achieves an enchanting juxtaposition between old-world charm and new world exuberance. Envisioned with the exploration and expansion of body, spirit and mind. The remedying medley of resorts offers a sensory journey combining regional heritage and culture in their experience seamlessly. 
Boundless, Mumbai
Designers Dhruti Hamlai and Arwa Dholkawala took a leaf out of the name 'Boundless', a multidisciplinary studio in Bandra, Mumbai to design the interiors of this space. The idea was to shape up a versatile yet spiritually engaging space to draw in yoga and fitness enthusiasts, and those visiting for dance workshops, talks, screenings and more.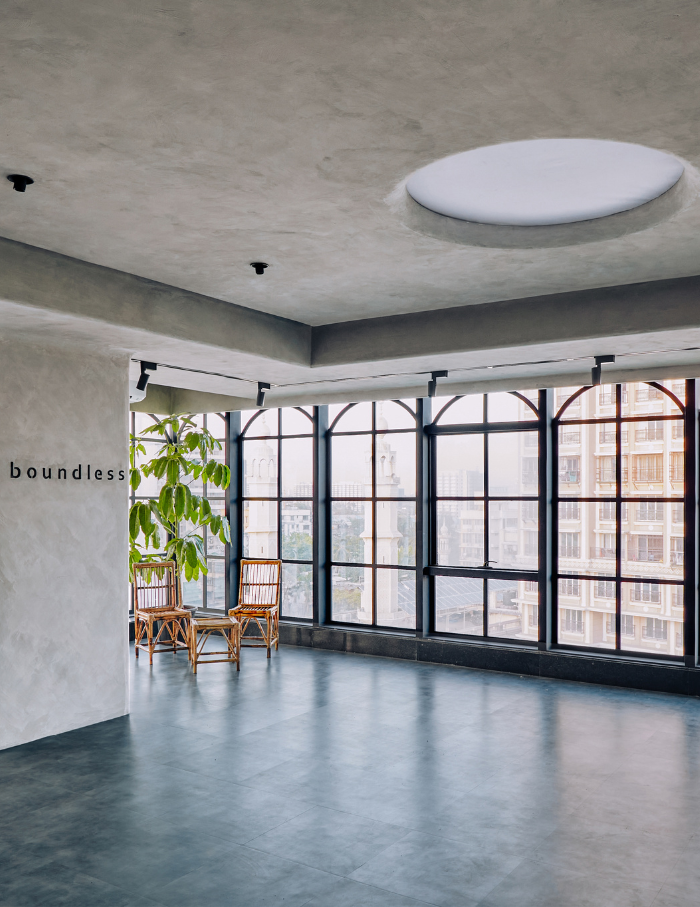 The designers elaborate, "The design focuses on texture rather than colour, with no clear distinction between floors, walls and the ceiling- celebrating fluidity and tactility throughout." And add, "Boundless has a slow, intentional spirit, almost meditative that inadvertently nourishes those who visit the space."
Bookmarked the wellness destinations in India? Now read: From Ireland to Morocco, experience the glamour of travel in this Aligarh home by Studio Bipolar