Design
At SOY, Surat – When Asian delicacy meets minimalistic aesthetics crafted by NEOGENESIS+STUDI0261
SEP 19, 2022
| By Shrimohi Shah
When 'Soft tofu, satay sauce, spring onions, cucumbers, and purple cabbage', along with minimalistic traditional interiors, make up a restaurant's canvas, one might immediately think of a cuisine that hints at Pan-Asian flavours. Designed by NEOGENESIS+STUDI0261, restaurant SOY in Surat, Pal, embodies interiors that are the outcome of precisely researched social, historical, and cultural contexts, offering Asian cuisine inspired by the diverse but flavour-rich lands of Japan, Korea, China, Laos, Cambodia, and Vietnam.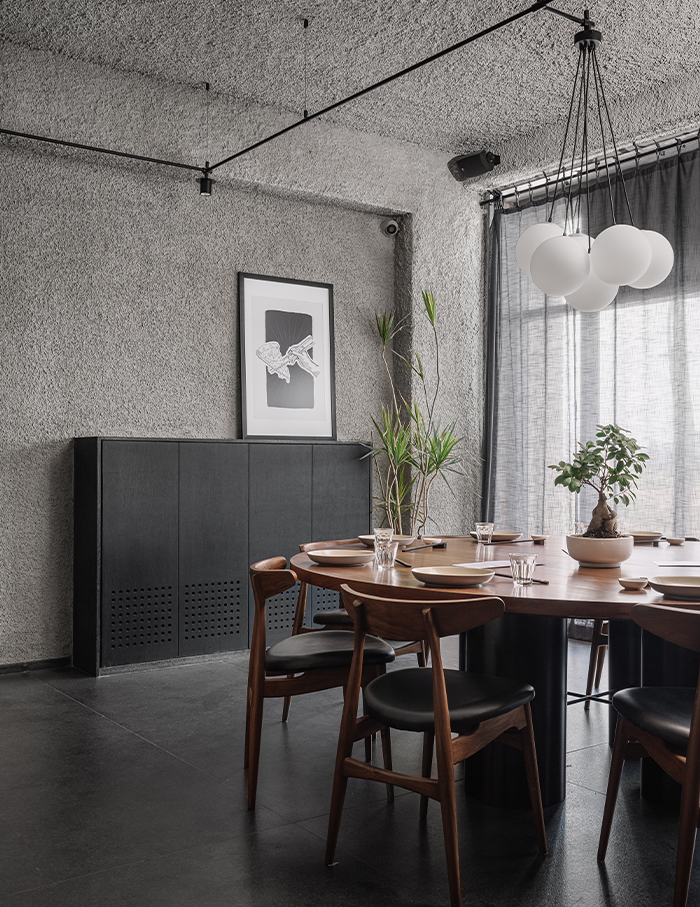 It's all in the minimalism
This 2,470 sq ft space took three months to retransform into a fine-dining restaurant with a composition of minimal materials and  muted colour palette.
Based on Zen Buddhism, the concept of Japanese minimalism focuses on needs more than wants, keeping life uncluttered. This inspiration moulded the very idea of a space away from the distraction of excess items beyond the requirements. Hence, SOY becomes synonymous with all that minimalism encompasses in it.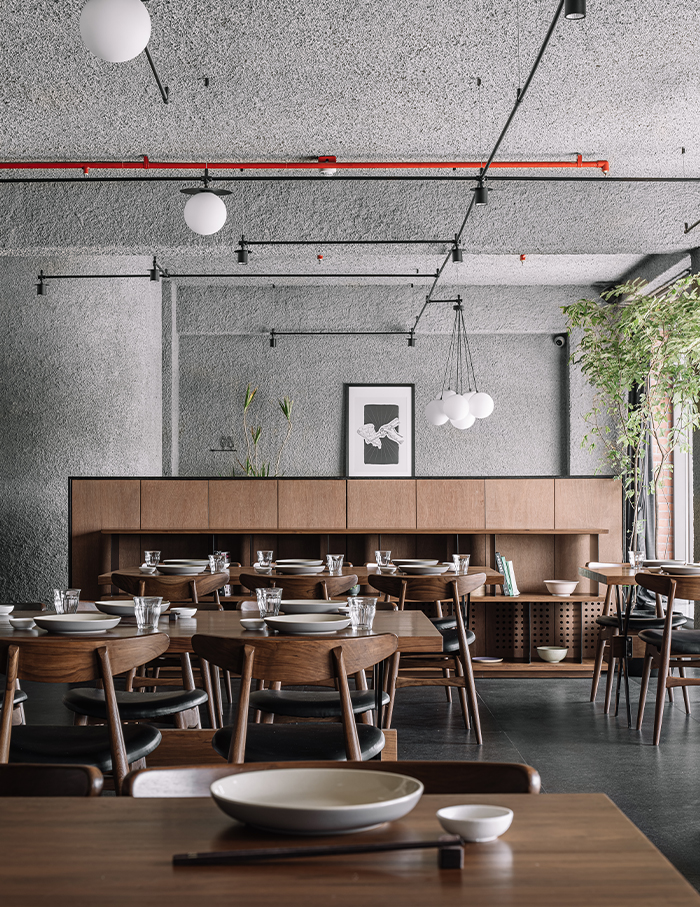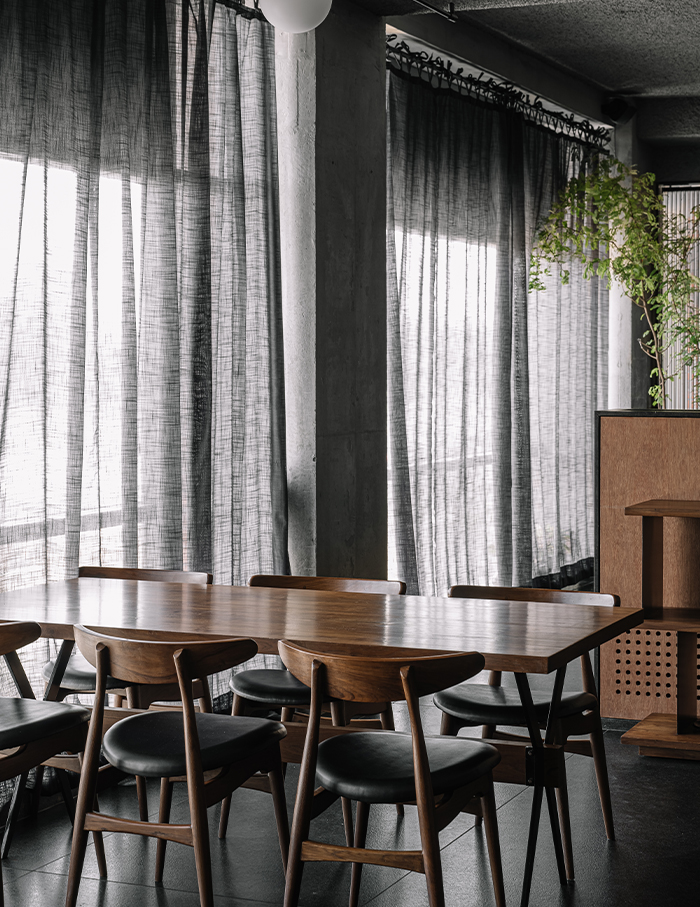 Homage to Japanese traditions
Beyond the scrumptious Pan-Asian food, an onlooker's attention would move to what's truly magical at SOY, creating a space with the most minimalistic colours and themes and yet casting an impression with meaning and substance. 
The kitchen platform, made of black granite, is the appropriate monochrome fit for the subtle background, tactfully designed to give the food a spotlight. Grey and brown tones, textural walls, and bold, curvilinear forms cohesively blend and transcend visual fluency, thereby creating a refreshing aesthetic.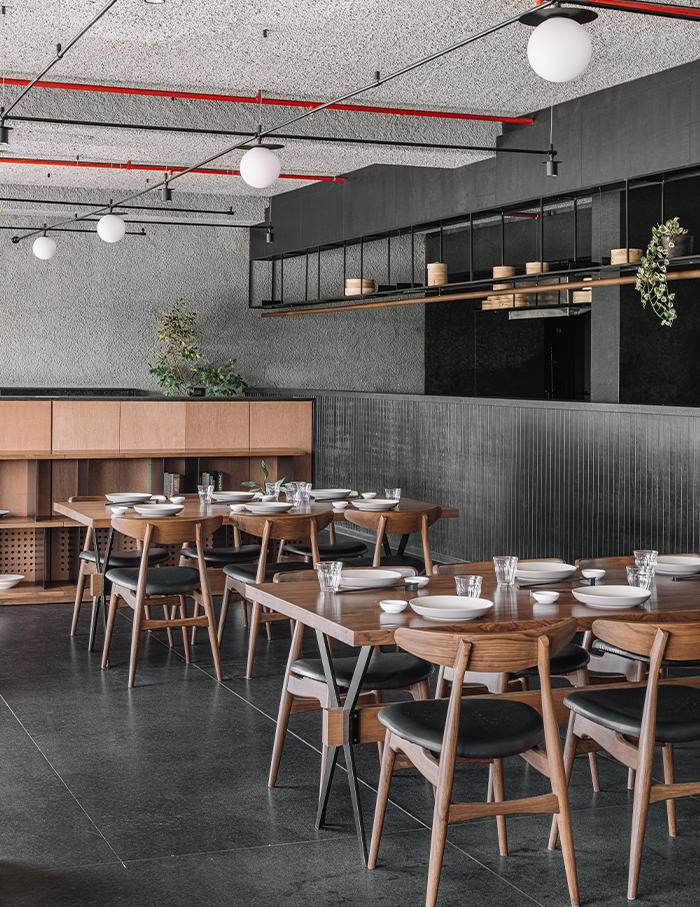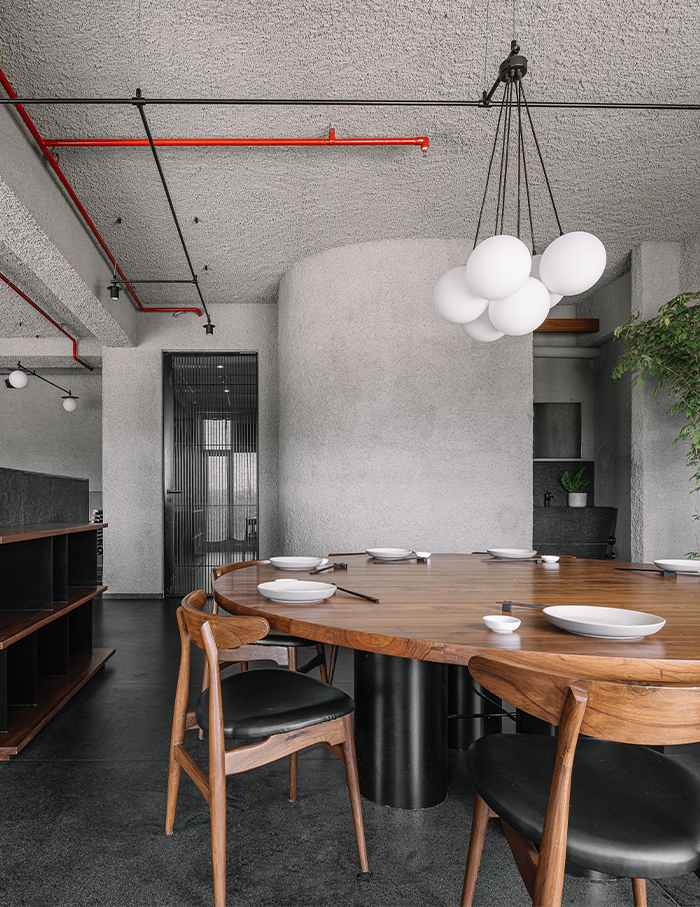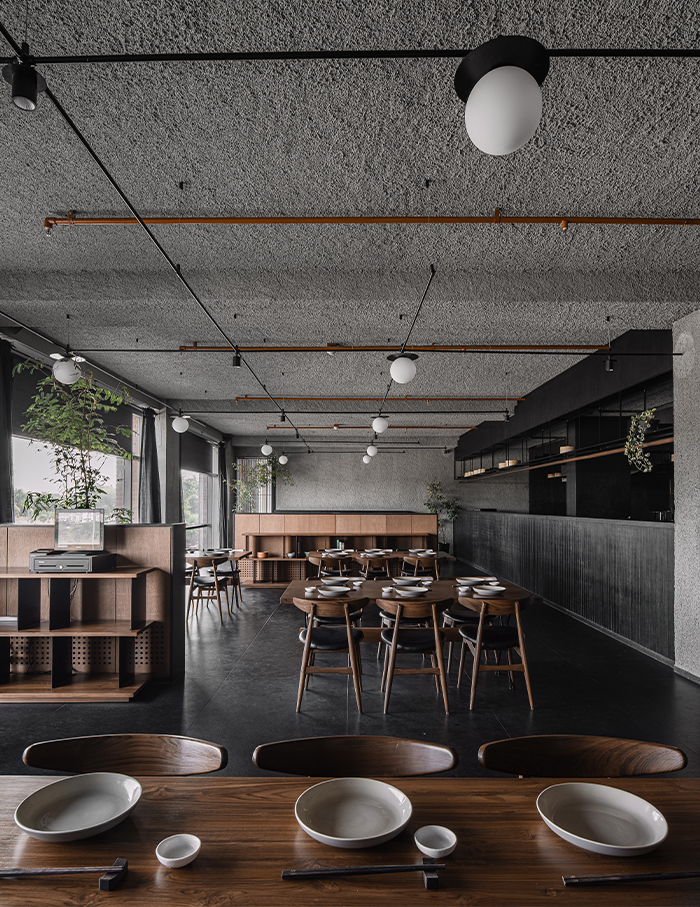 In addition to these subtle aesthetics, NEOGENESIS+STUDI0261 brought out references to Hanswagner's chairs. As a case study for the design, it was redesigned according to the anthropocentric requirements and context with a teak wood modification. What is unique about their furniture is a combination of wood and metal with traditional Japanese joineries to add to the whole distinctive canvas of the restaurant.
Food meets interiors! 
SOY intends to become a trademark for its aesthetics and relaxed luxury, offering a sense of earthy rawness fused with a memorable Asian dining experience. 
What comes down to making a restaurant extraordinary is pairing its interiors with its offerings: food and drinks.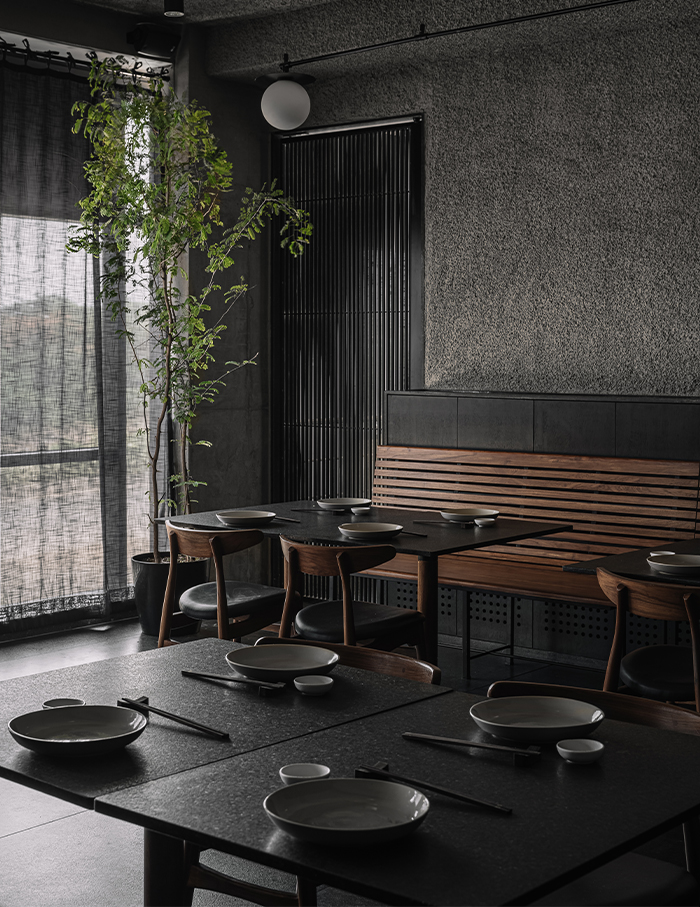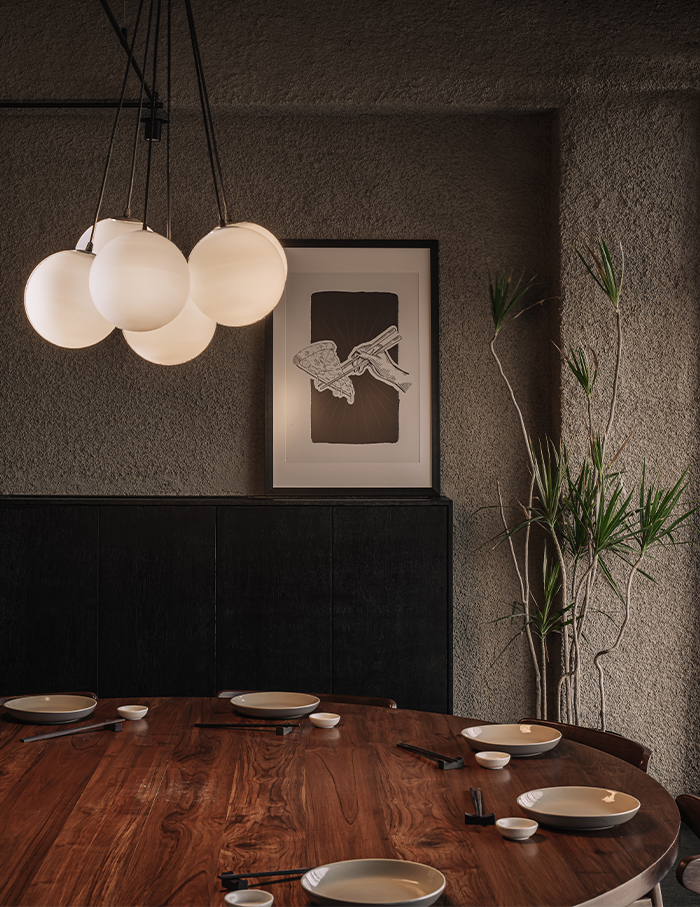 Starting with a traditional twist to the classics, from Hibiscus Iced Tea to Vietnamese Iced Coffee, SOY is one to impress. The Avo Crispy Rice, Kwispy Tofu Bao's, Mango Sticky Rice, Not a Bounty, and Gianduja Black Forest on the menu fit a food lover's palette, too.
Overall, if something marinates with the phrase opposites attract, it's the minimalist interiors at SOY, which are the appropriate backdrop to the seasonal, unique Asian food and beverages at SOY inviting the patrons to soak in the design delight that spills an understated charm of a kind.
Loved the SOY restaurant by NEOGENESIS+STUDI0261? Now read: The most buzzing restaurants in Mumbai, Delhi, Goa and rest of India to bookmark