Design
Sona Reddy brings to life an ethereal old world charm for Anushree Reddy's flagship store in Hyderabad
SEP 6, 2021
| By Shriti Das
Drawing from the city of Nizams, Sona Reddy brings to life heritage, craftsmanship and history in the palatial space that sprawls across 3,525 sq ft for Anushree Reddy's flagship store in Hyderabad. Encompassing four floors with a view of Kasu Brahmananda Reddy Park on each level, this is the third and the largest store that Reddy has designed for the label. The store is a modern spin on inspirational elements from the Deccan region set to a backdrop of monochromatic hues.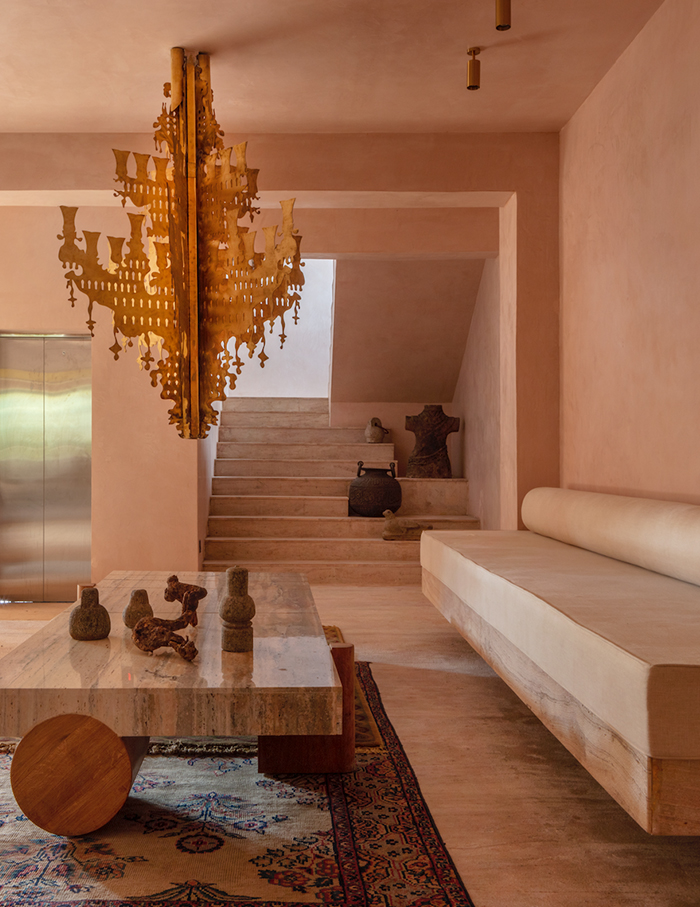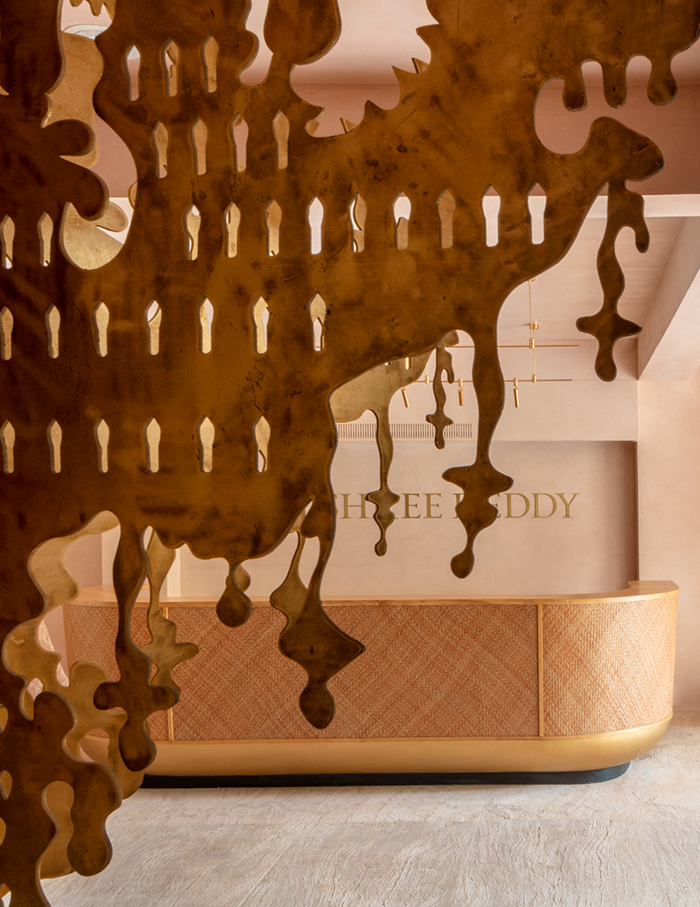 Taking a leaf out of fairy tales, the interiors of the store are awash in fresh pastels and vivacious accents. The idea was to create a stage to draw attention to the clothes whilst the interiors are decked in a neutral demeanour. Every floor is adorned in different colours but the shades are mostly pastels and washed out versions of pinks, yellows and greys.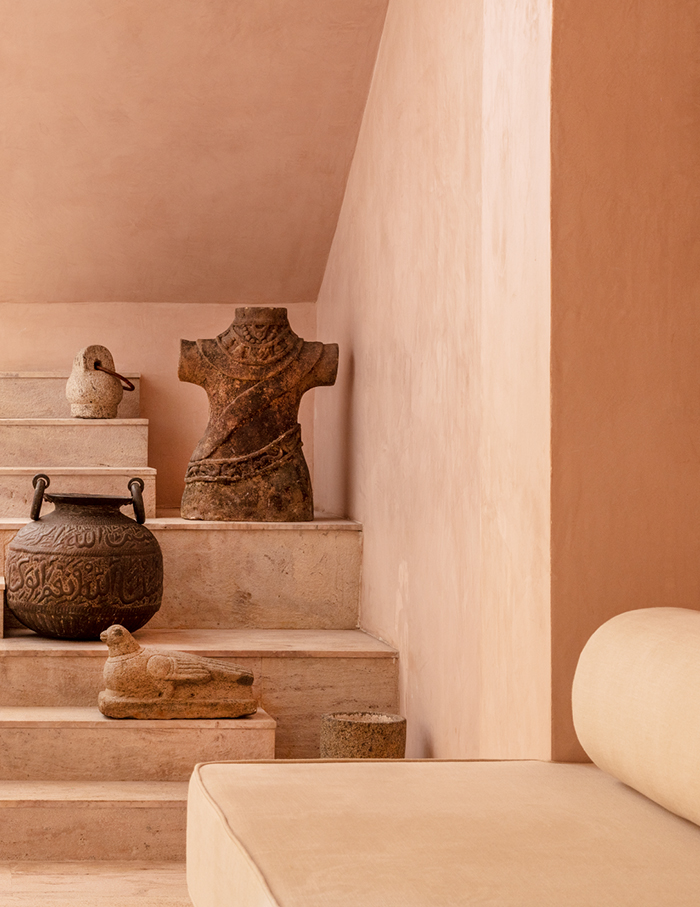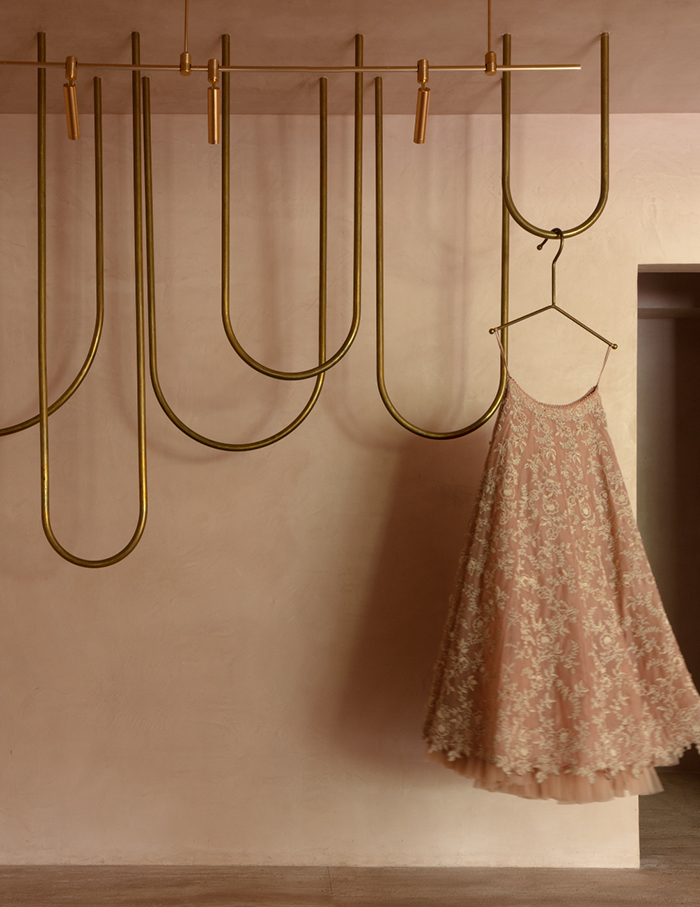 Inspired by the city of Hyderabad that is known for its confluence of the old and new, architectural nuances make way into the interiors of the store. Craft plays a pertinent role as the main door is woven in copper and brass by local craftsmen. Another striking feature is the brass chandelier that is hung from the ceiling of the waiting lounge. With its unique disposition, it is a translation and tribute to the chandeliers of the Chowmahalla Palace. With a massive height of six feet, the chandelier ties together legacies of the past with modern manifestations of antiquity. While its make and material exemplifies luxury and opulence, the design ingenuity is a paradigm in its own right.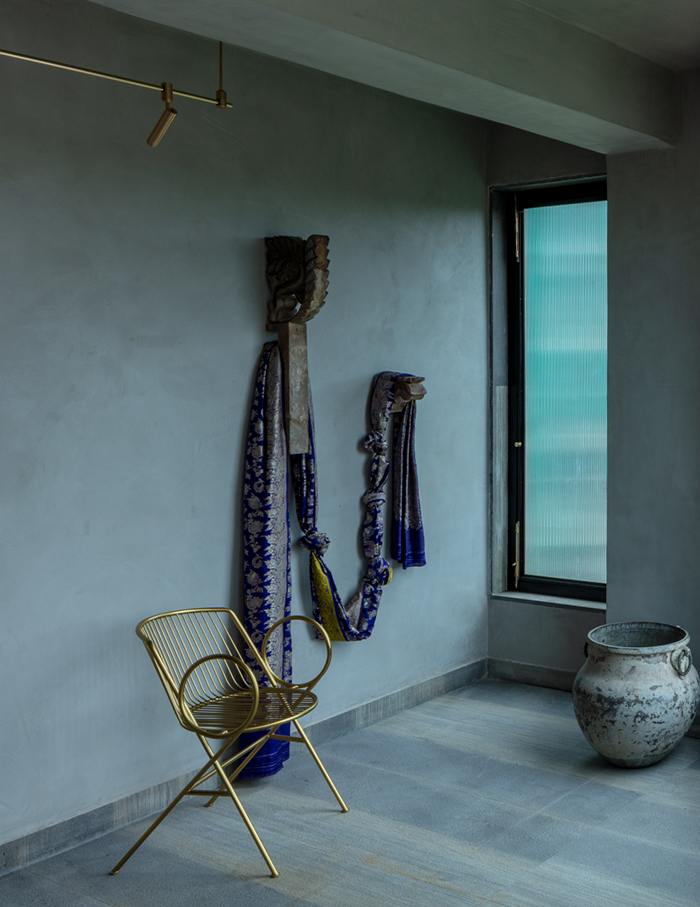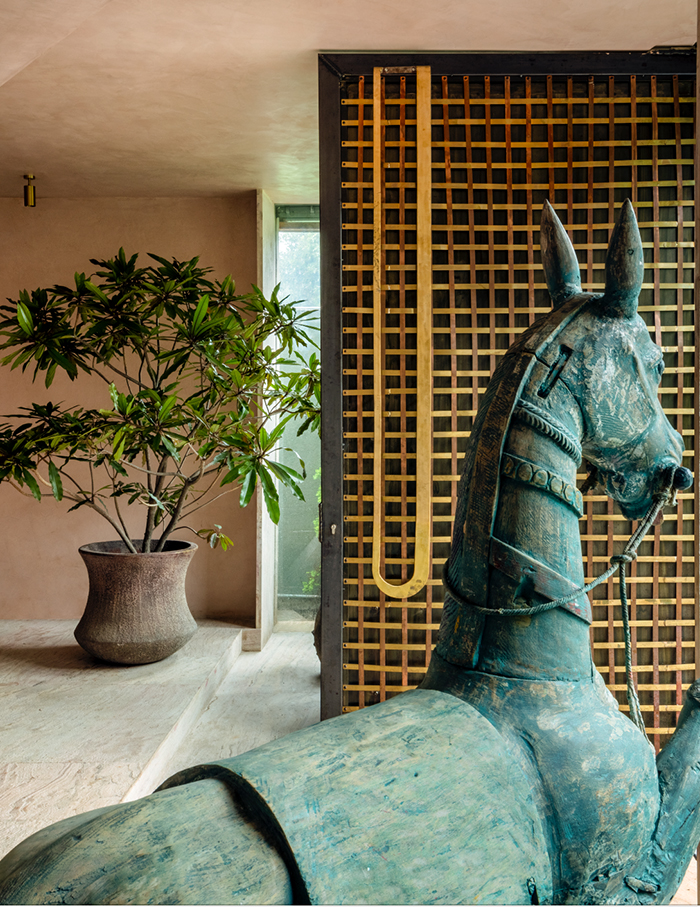 Luxury is often evaluated in terms of materials, possessions, palatial scales, meticulously detailed pieces and lavish finishes. The store bears all its markers with elaborately crafted elements, family heirlooms and antiques sourced from across India. But the true bearer of luxury lies in its treatment of grandiose with an understated self assurity. While designed to shine light upon the apparel that are on display, the space holds its ground as silent spectators but regal bystanders.
Click here for more stories from our August-September issue…