Design
Six designers from across the globe pool in their expertise to design The Camellias Club in Gurugram
JAN 4, 2022
| By Kashish Kaushal
Blooming against a serene water body, The Camellias Club urges you to reanalyse the true meaning of grandeur. Hailed as the most ingenious bi-level social and relaxation space created anywhere in the world by Delhi Land & Finance, popularly known as DLF, it has been conceived for a relatively
small community of only 429 apartments in nine residential towers at their exceptional development—The Camellias.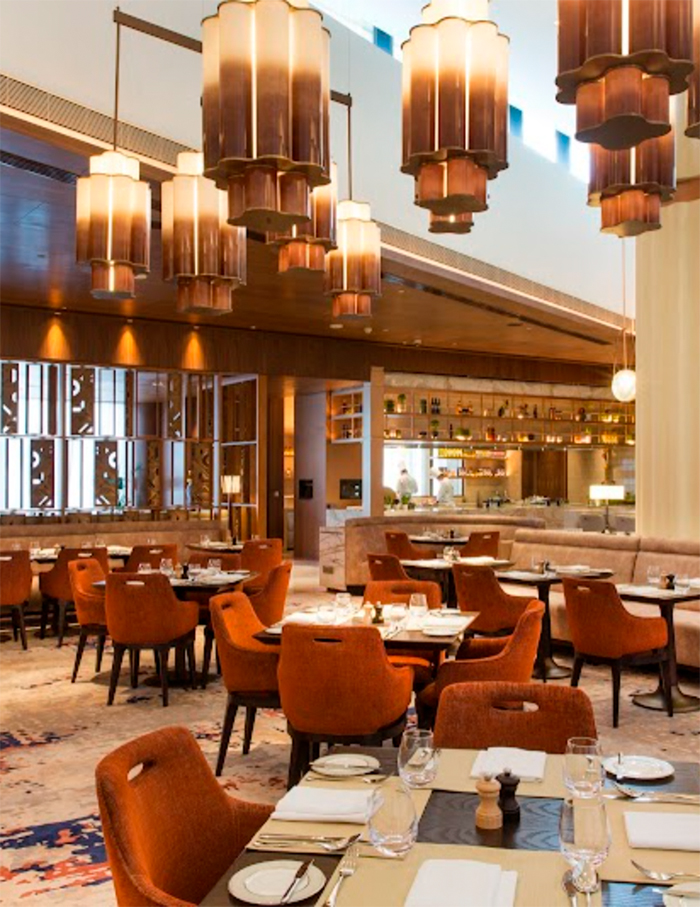 Covering a mammoth expanse of 1,60,000 sq ft, the club is a culmination of the innovative vision of six of the most celebrated design professionals from across the world—led by Shawn Sullivan, Partner and Studio Leader at the Rockwell Group of New York City for the architectural and interior design, Arnold Chan of Isometrix Lighting + Design of London for the lighting design, Jay Wright, CEO of The Wright Fit for the fitness centre, Ingo Schweder, founder of GOCO Hospitality for the spa design and Gerdo Aquino, Co-CEO, SWA Group, the landscape architecture firm. This swashbuckling team worked in close consonance with the principal architect of The Camellias, Hafeez Contractor.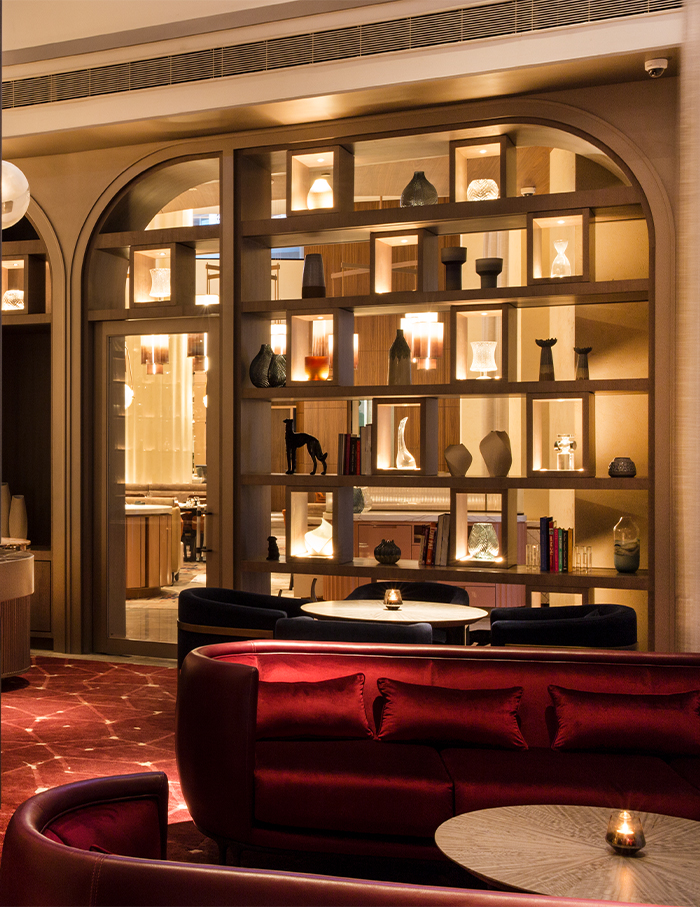 In a brief tête-à-tête, the maestro gave us an insight into the execution of this palatial project, "Backed by extremely proficient groups of designers from across the world, the Club became a reality only because of what all transpired in the past and what all is yet to come. The idea was not just to be different, it was to set a precedent to the world that this is not one of the best, but 'the best' clubhouse to exist in this part of the world."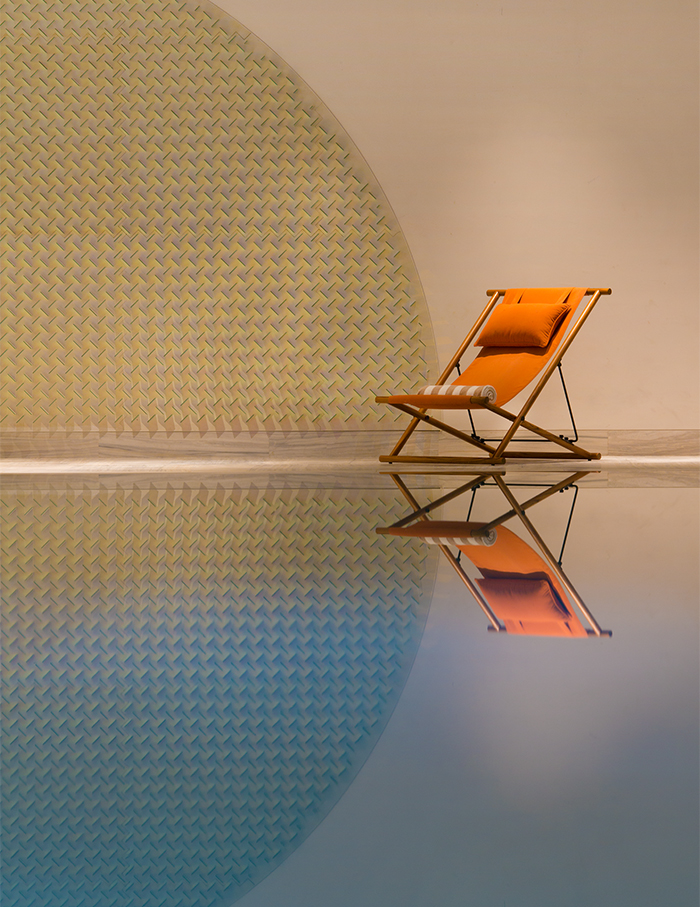 The best in design and living is defined by its sensorial play of material and textures, highlighted by voluminous compositions, rendering a striking backdrop for art and design at The Camellias Club.
Not only does this awe-inspiring space offer services surpassing that of any five-star luxury resort, it lays emphasis on planet friendly values at the core of the entire development. Be it transplanting over 100 mature trees or using a sewage treatment plant that produces water clean enough for horticulture, The Camellias Club exemplifies the virtues of well-being, sustainability and community living, which are even more relevant now in the backdrop of a global pandemic.
Website: thecamellias.dlf.in