Homes
Shreya Bhimani elevates this Mumbai home with flamboyant and sumptuously furnished interiors
AUG 11, 2021
| By Kashish Kaushal
Founder, interior designer and stylist at her namesake practice, Shreya Bhimani has encased this 4,500 sq ft duplex in a whimsical envelope. Conceiving this residence with a simple brief from the client, she made sure that every member of the family felt a strong connection with the space. Organic yet opulent, the house is located in the city of dreams—Mumbai. 
"A space should tell the story of who you are and we love to create stories for our clients where their space reflects their own selves, just as this house," elaborates Bhimani. With its vibrant behavior, the design speaks and reveals itself over time, allowing everyone to come together and share happy moments.
Deemed as cherry on cake, the five BHK is flooded with natural light that penetrates through large windows offering a stupendous view of the racecourse. With an interesting spatial configuration, the designer had the flexibility to experiment with the homeowner's personalities. She seamlessly blends the husband's sophisticated nature with the wife's lively personality and cooks up a storm!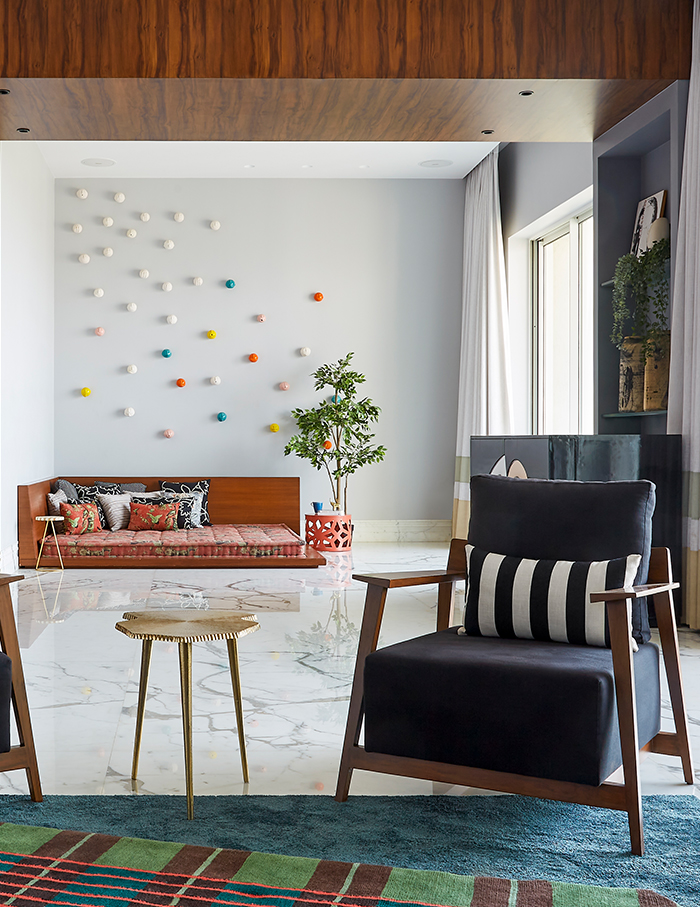 The house develops an asymmetric character due to decentralisation of various decor and art pieces. As for the material palette, the house stipulated a touch of opulence shuffled with modernism. Thus making an appearance are materials like wood and Italian marble, augmenting the furniture pieces and artefacts.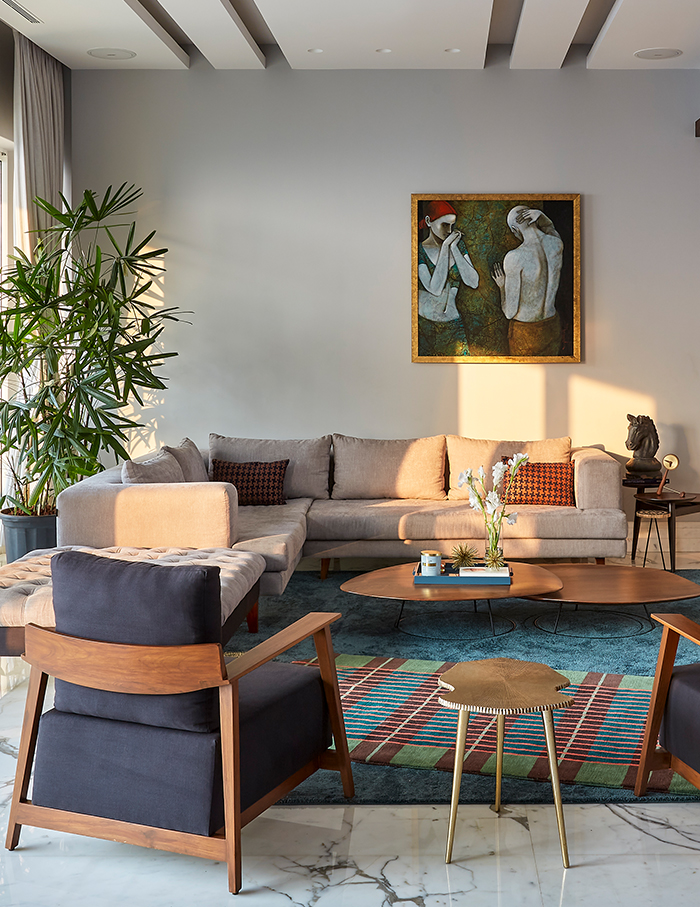 A faceted glass door demarcates the foyer area separating it from the main house. Aiding utility and storage, a console decked with artsy decor elements placed adjacent to the planter welcomes the visitors. Moving further, a barrier free living room divided into two—a formal and informal space paints a compelling picture. With one area doused in neural colours, the other interludes the monotony with fun and bright colours.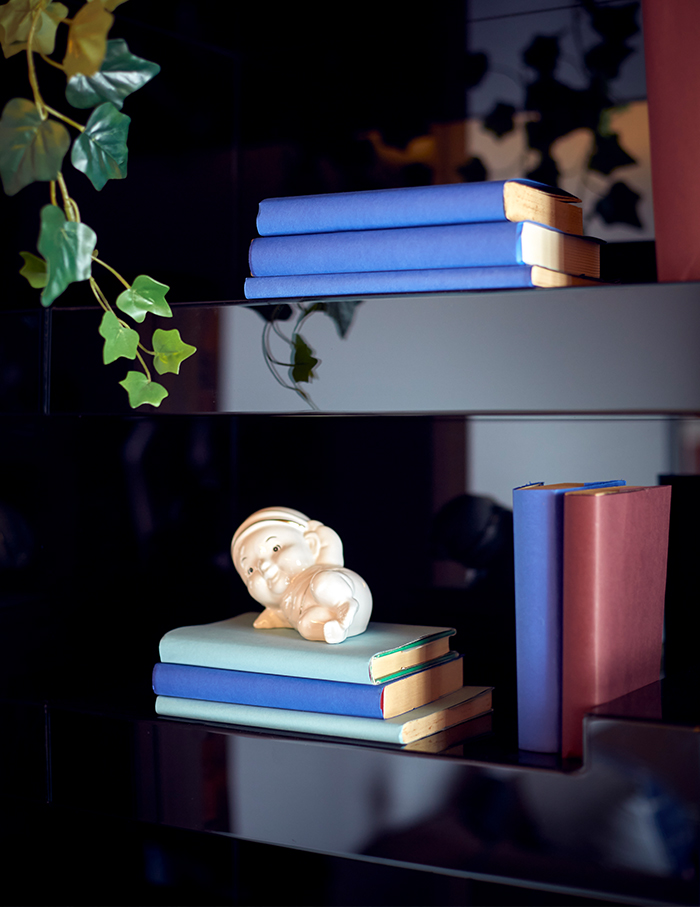 Dramatic, functional and aesthetically balanced, the entertainment room or den is an oasis of modern comforts. Doubling up as a guest room, it incorporates wood finishes to establish a variation, for instance—statement decor of books covered with blue or jewel tones of end tables. A larger bed was also strategically placed to accommodate family and friends enjoying a movie night together.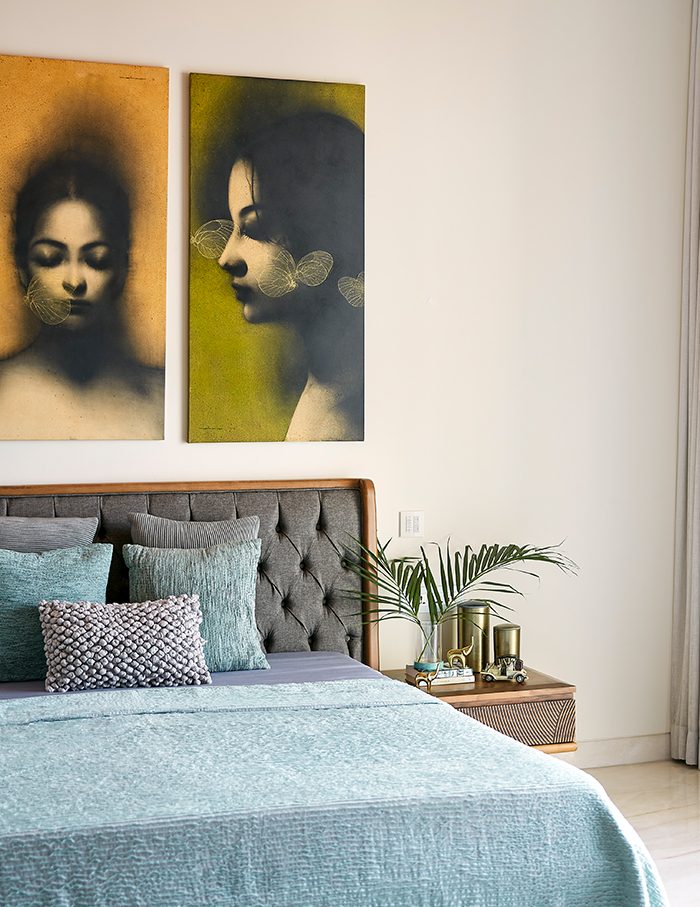 Located on the upper floor, the primary bedroom displays the art collection of the homeowners. With a gorgeous view outside, it serves the primary purpose of a bedroom by exuding solace. Replete with comfort and utilitarian elements, the son's bedroom ticks all the boxes required for a perfect kids' room. Tints and shades of blue and green dominate and set the space ablaze.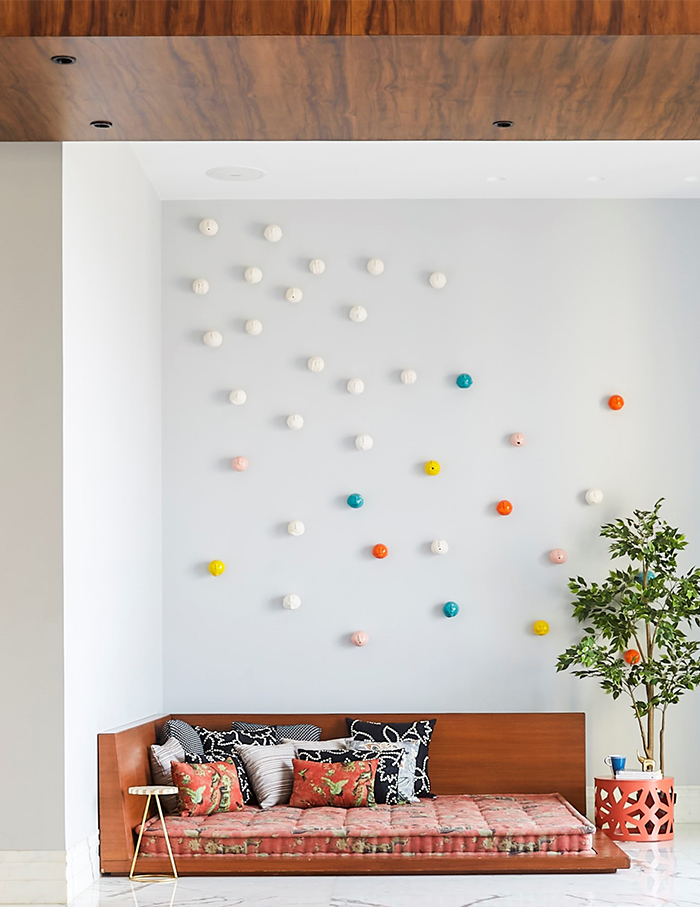 Boasting of high functionality and exuberant decor, conscious effort has been made to use multifaceted elements in this house—like the low bed in the living room. What we love about this home is that it is built to forge a connection with nature as well as the people who inhabit it. Weaving a story that resonates with her clients, Bhimani makes judicious use of space, glamour and functionality, all rolled into one.
Scroll down for more glimpses of the space!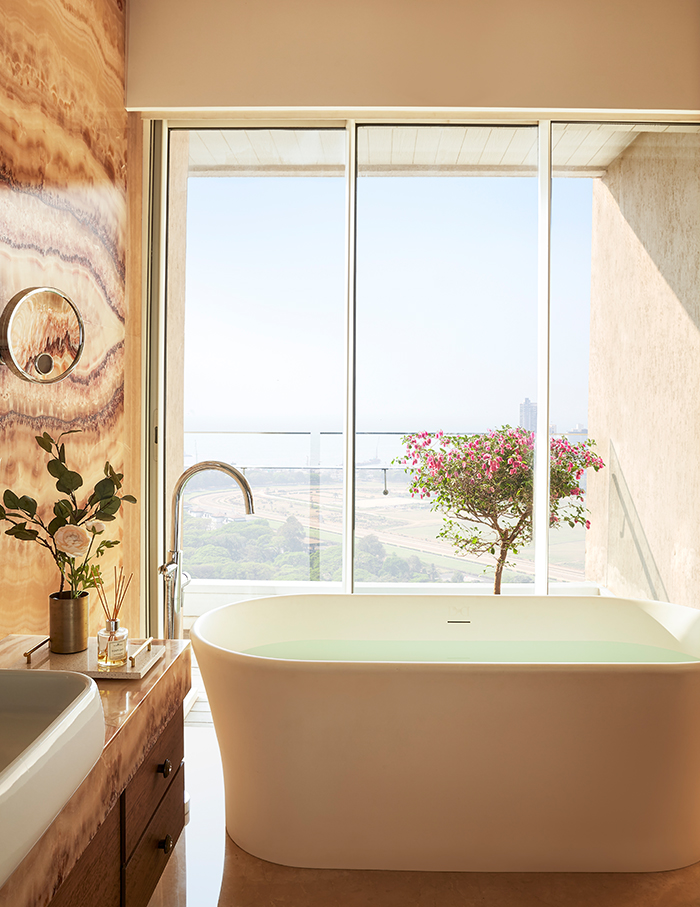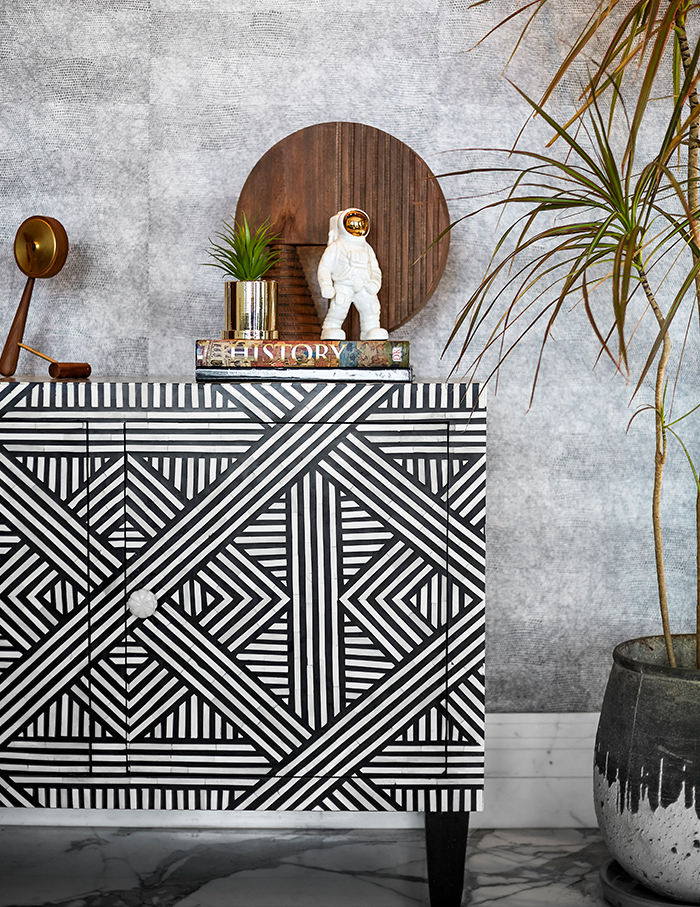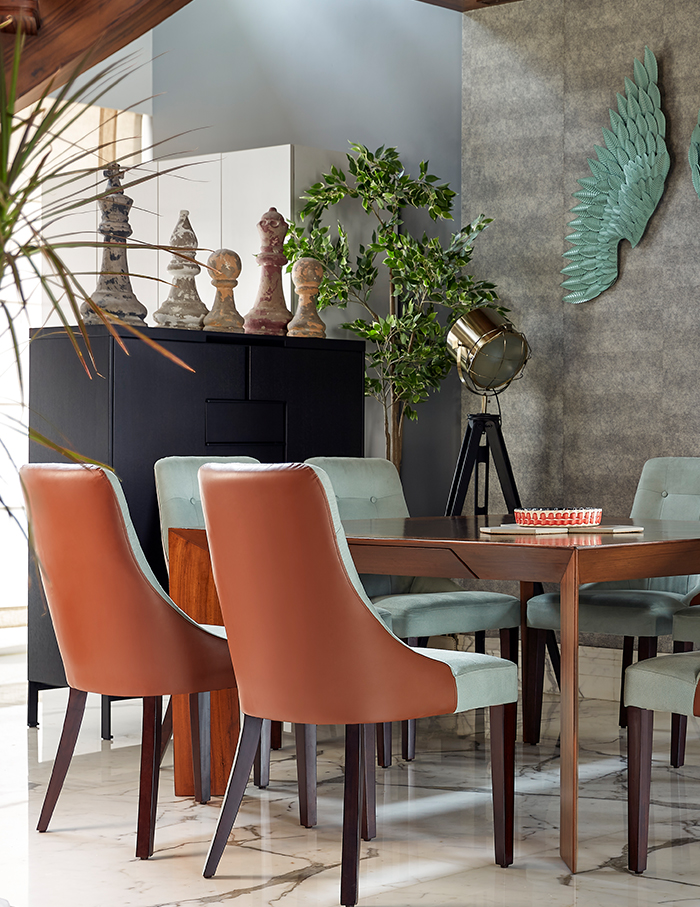 If you like this space, make sure you check out this comfortable and practical living experience designed by Prashant Halankar and Anand Mehta of Contours the Design Company (CTDC)!